Last minute gift ideas for the travel lover
This post may contain compensated links. For more information please read our disclaimer.
Celebrations come up from time to time, and when they do, if you are anything like me, you wait till the last minute to buy your gifts. Well, never fear! In my continued effort to maximize my own procrastination, instead of buying gifts myself I'll share advice with you on last minute gift ideas for the travel lover in your life!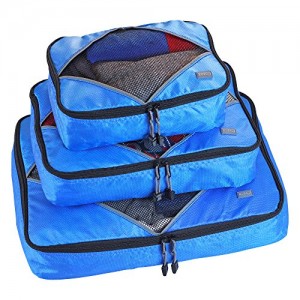 Where would we be without packing cubes? They are light and keep our luggage or backpack organized so that moving from place to place is less painful. Because we try to limit our check-ins, we often have multiple people sharing a single bag and these light and versatile packs let us organize our clothes by type, weather, person and more. They also come in various sizes so that you can use them for your gear, gadgets, toiletries and more.
Help your favourite traveller pack smart with packing cubes like these ones from Rusoji.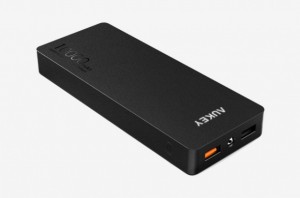 Cameras, phones, kindles, headlights, tablets and more. It seems like everything we use these days needs a battery and they need recharging, often at the most inconvenient times.  Battery cells are light and inexpensive and give you a significant boost of juice to help when your battery runs dry. Battery cells can often handle multiple devices and can charge your electronics even quicker than a wall-socket.
Keep your loved ones charged up with a portable quick-charge like this one by Qualcomm.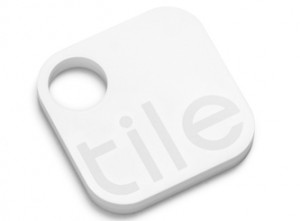 I lose things a lot.  I forget my phone at lunch, I leave my keys at work or under the couch and sometimes I have to go back for one of my kids (sorry C). Finder tags help you easily track down lost valuables to save you the time and frustration of looking.
Save your daredevil some time and buy them peace of mind with finder tags like this one from Tile.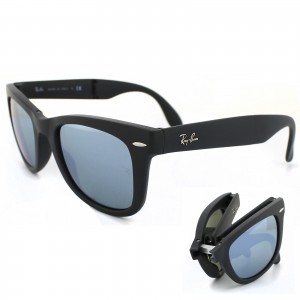 When travelling, weight and space are two of the most valuable things you can control.  Ray Ban makes amazing Wayfarer foldable sunglasses that help you maximize the efficiency of your personal items and save space.
Keep your nomad looking sharp and travelling smart with Ray Ban Wayfarer Foldable Sunglasses.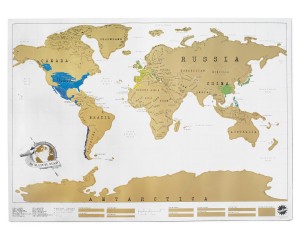 Fun and effective! Show off where you've been with a scratchable map. Simply scratch off your destinations and they show through in brilliant colour!
Great for the kids! Keep the love of travelling going even after they get home with the Scratchable Map from Uncommon Goods.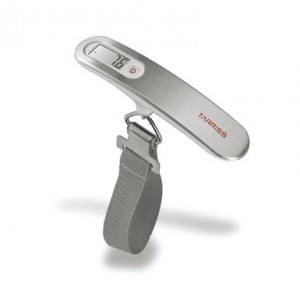 Nothing sucks quite as bad as getting to the airport and finding out that your bag weighs 51 lbs (damn you Swiss Chocolate!).
A light and accurate digital luggage scale can be easily packed and brought out to test your luggage and save that embarrassing check-in line re-shuffle.
Help your wanderer keep the weight off with a digital luggage scale like this one from Tarriss.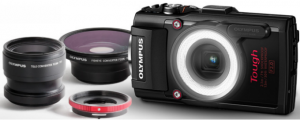 A tough digital camera can help you capture your favourite moments and greatest adventures! Make sure your camera is as tough as you are by getting one that is waterproof and resistant to drops.
Help make sure there are a lot of pictures for you to sit through when your adventurer comes home with the Olympus TG-4 Tough. You can also read more about the Olympus TG-4 Tough here.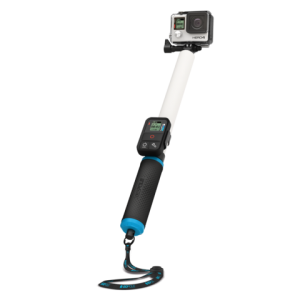 No trip is complete unless you capture a profile pic of every spot that you visited. Make sure they can get the best angles with a good quality selfie stick.
If your loved one Goes Pro, make sure they have the GoPole.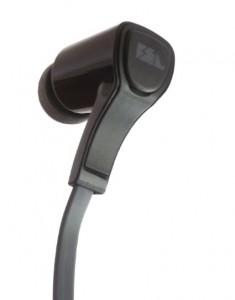 Sometimes when you're on the road you just need to shut out and re-charge.  Noise cancelling ear phones let you shut out the drone of the plane or the loud chewer sitting next to you. Pick earbuds to save on weight and size.
Make sure that your explorer can keep rockin' in the free world with quality ear buds like these ones from FSL.
Do you have a favourite travel accessory or kit that I haven't listed here? Let me know in the comments below so I can add it to the list!
Wandering Wagars is a participant in the Amazon Services LLC Associates Program, an affiliate advertising program designed to provide a means for sites to earn advertising fees by advertising and linking to amazon.com, amazon.co.uk, amazon.ca. Amazon and the Amazon logo are trademarks of Amazon.com, Inc. or its affiliates.