Kevin and Christina Wagar are working parents and travel writers focused on family travel. They write about traveling both locally and internationally with their two young boys in an effort to show parents that they don't need to wait until their children are grown to fulfill their dreams of seeing the world. We share our experience with other parents so that they can use travel as a fun and educational tool for their children as well as a way to build strong family bonds.
Kevin has an associate's degree in Media Arts and has worked extensively in the advertising and marketing fields in film, photography, graphic and web design capacities, including working with top brands. He uses his experience to bring high impact stories, imagery and user experience to the Wandering Wagars audience and to tell the stories of the brands that they represent.

Why Work with Wandering Wagars
With a global reach of over 250,000 real consumers, we target family travelers, the second largest demographic in leisure travel with 30% of the market.
As a married, interracial couple, we can reach increased user demographics by targeting content to either males, females or both as well as North American and Asian audiences. We also are able to target parents, opening up more demographics that can lead to additional ROI.
Why Target Parents and Family Travelers
Family travelers, those traveling with either children or grandchildren, make up 30% of U.S. adult leisure travelers.
Family travelers take an average of 4.5 trips each year.
(Source: travelhorizonsTM, July 2009)
Family travelers represent the second highest demographic of all leisure travelers. (Source: tourismworksforus.com).
Site Statistics
Pageviews: 14,000+*
Sessions: 11,400+*
Session Duration: 1:30 Min
Pages Per Session: 1.5
Global Reach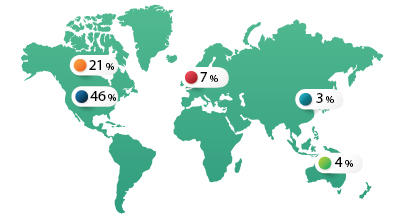 Social Media Reach

3,300 +*

13,100+*

 7,500+*

 234,000+*
With an average social media reach of 250,000+*
*Numbers estimated to end of November 2018 based on past growth trends.
Audience Bracket
31% Male | 69% Female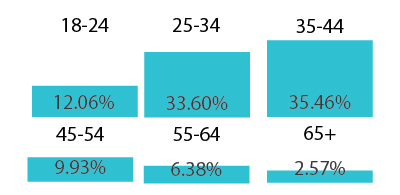 OPEN TO PROVIDING AND ACCEPTING
Advertisement Links
Advertisement Space
Affiliate Partnerships
Brand Ambassadorships
Contest and/or Giveaway Collaborations
e-Newsletter Campaigns
e-Newsletter Ads or Placements
Press Trips
Product, Brand, Establishment or Hotel Reviews
Social Media Campaigns
Video Creation/Content
Design Services
Photography Services

Do you have something else in mind? Contact us!