Experience the Scandinavian wonder of Finland travel. From the capital of Helsinki to the home of Santa Claus, this is our Finland family travel blog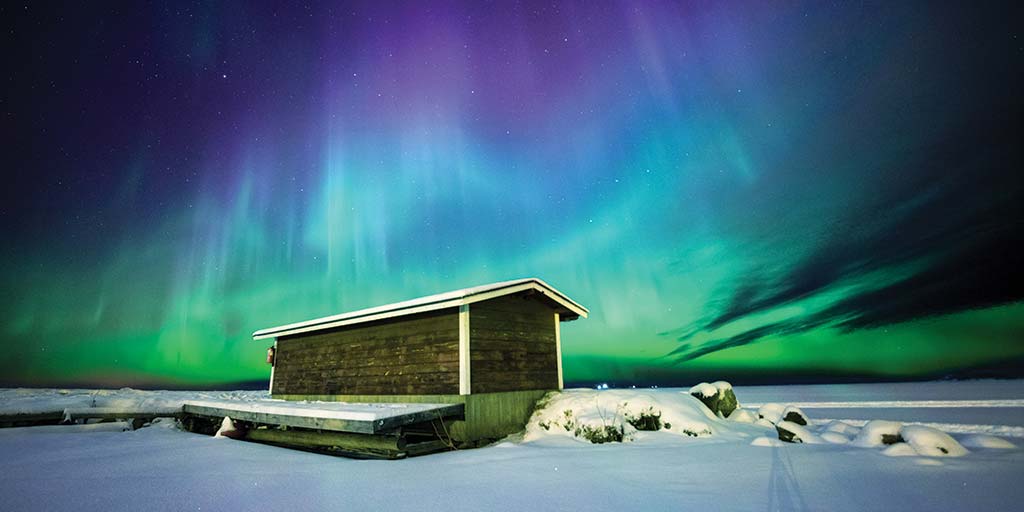 Explore Our Family Travel To Finland Guide
Travel to Finland offers a spectacular package steeped with culture, natural beauty, and adventure. Helsinki, in the south of Finland has gorgeous cities that rival the beauty of many European capitals. While the north of Finland is steeped in Lappish culture, Christmas traditions, and unique traditions.
Finland is sandwiched between Sweden on the west and Russia on the west. In the north, it wears Lappish Norway as a hat. Much of the tourism in Finland is focused on its popular northern region such as Rovaniemi. These areas are at, or above the Arctic Circle and experience long winters that include Polar Night and intense summers that feature the Midnight Sun.
Traveling to Finland with kids offers the chance to experience Europe's only indigenous people, the Sami. And experience one of the most beautiful countries in Scandinavia.
Read Some Of Our Most Popular Finland Family Travel Blog Posts
Tips For Family Travel in Finland
Considering its location amidst countries such as Norway and Sweden, Finland is one of the most budget-friendly countries in Scandinavia. But don't expect it to be cheap. Finland has a fantastic public transit system. And most regions include attraction cards that will help you save money while traveling in Finland. Here are a few things to know from our travel Finland Guide to help you get started on your family vacation to Finland.
Currency in Finland

Finland uses the European Euro. The average value is approximately $1.14 USD. You can check the current exchange rate here.

Capital

The Capital of Finland is Helsinki. This city is home to nearly 650,000 people. It is one of the most beautiful cities in northern Europe and has one several design awards for its architecture. Helsinki, Finland is considered to be one of the most "liveable" cities in the world.

Electricity

Finland uses F type Europlug sockets. The standard voltage is 230 V and the standard frequency is 50 Hz. This socket works with the type C and D sockets found in most of Europe.

Cellular Phone Service

Cell phone service is readily available in the vast majority of Finland. The main carriers are DNA, Elisa, and Sonera.

Roads, Driving and Public Transit

Roads and highways in Finland are well-maintained. During the winter much of northern Finland requires the use of snow tires due to snow and ice buildup. Storms can cause the closure of certain highways, especially in the north during winter.

Finland with Kids

We highly recommend family travel in Finland. There are many amazing things to experience. And the people of Finland are very warm and inviting, especially towards children and families.
What Language Is Spoken In Finland?
The main language in Finland is "Suomi", which is also referred to as "Finnish". While most people (over 90%) in Finland speak Finnish, about 10% also consider Swedish to be their dominant language.
Like many European countries, many Fins are comfortable in multiple languages, and English is spoken throughout the country.
To help your family travels in Finland, here are a few languages that it will help you to know.
Important Finnish Words To Know:
Yes: Joo
No: Ei
Thank You: Kiitos
Thank You Very Much: Kiitos paljon
You're Welcome: Ole hyvä
Please: Ole kiltti
Excuse Me: Anteeksi
Hello: Hei
Goodbye: Hyvästi
Bathroom: Kylpyhuone
Read Our Latest Finland Family Travel Blog Posts