Experience the heart of Canada from Winnipeg to Churchill through our Manitoba family travel blog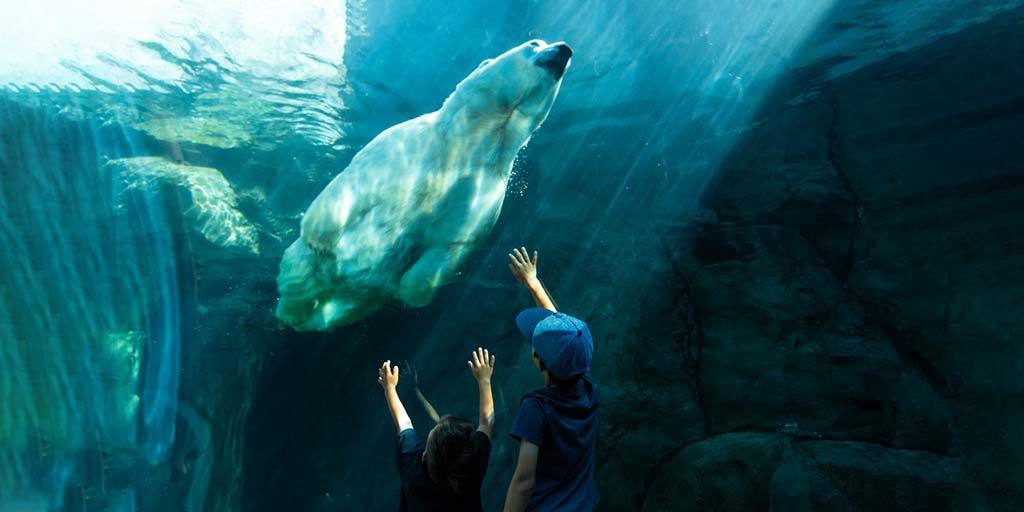 Discover The Food, Culture, and Wildlife Through Our Manitoba Family Travel Blog
Manitoba is one of the most under-visited provinces in Canada. Dubbed, the "Heart of Canada," Manitoba sits at the longitudinal center of the country is awash in some of the richest culture and extraordinary biodiversity. The capital, Winnipeg is a thriving and exciting city with a burgeoning food scene and some of the most amazing urban parks in the country.
Manitoba often gets a bad rap for being flat and, let's face it, a little boring. But all that prairie land is laden with gorgeous scenery, fields of sunflowers, waterfalls, and grasslands teeming with animals. Explore a little deeper and you'll find rich prairie lifestyles, magical national and provincial parks, and enough adventure to last a lifetime. The small towns along Lake Winnipeg have a history unlike anywhere else in Canada. And family travel in Manitoba is fast becoming one of the hottest tickets in the country.
Head to Northern Manitoba, and an entirely different set of adventures await. On the shores of Hudson Bay visitors can enjoy some of the most incredible family-friendly wildlife adventures in the world. The town of Churchill Manitoba is one of the only places in the world where you can kayak with Beluga Whales, go on a polar bear safari, and then witness the Northern Lights all in one day.
Explore the Best of Family Travel In Manitoba
Check out some of our most popular Manitoba blog posts to learn some of the top things to do in Manitoba.
Tips For Family Travel in Manitoba
Our Manitoba Guide will give you the breakdown for what you need to know about travel to Manitoba.
Capital

The city of Winnipeg is the capital of Manitoba. Winnipeg is a vibrant and exciting city with a strong arts scene and some of the best food in the country.
Winnipeg sits at the confluence of the Red River and Assiniboine River. It has been one of the most important meeting points for Canada's indigenous people for over 6,000 years. And now "The Forks" has been transformed into one of the most incredible urban parks in Canada.

Churchill

Churchill Manitoba is one of the most remote regions of Manitoba. It is only accessible by boat, plane, or train. A visit to Churchill requires a lot of planning in order to maximize your experiences. Make sure to check out Churchill guide so you won't miss anything.
Read Our Latest Manitoba Family Travel Blog Posts