Family Travel To Beautiful British Columbia Guide
Discover the epic Canadian Rockies and beyond with this guide to British Columbia and beyond!
From the Surf to the Ski Hills Explore Our British Columbia Guide
Canada's westernmost province, British Columbia is a beautiful melting pot of some of the best travel in Canada. From the stunning Pacific Ocean where the province's capital, Vancouver lies, to the myriad of ski hills deep in the Rocky Mountains. British Columbia is a paradise for adventure and cultural travelers alike. The province is home to deep indigenous roots on the beautiful islands of Haida Gwaii, and delectable food and wine experiences in the vineyards of the Okanagan Valley. Whatever your travel taste is, chances are that British Columbia has exactly what you're looking for.
Our British Columbia Guide will show you the best destinations in British Columbia to explore with kids. From epic train journeys through the mountains to the quiet wine regions of the Okanagan Valley, British Columbia is sure to capture your heart.
Explore the best of British Columbia
Check out some of our most popular B.C. blog posts to learn some of the top things to do in British Columbia.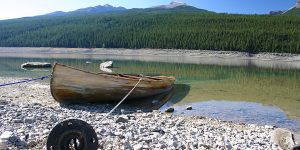 10 Bucket List Destinations in Canada
Discover some of the most incredible Canadian destinations for family travel from coast-to-coast.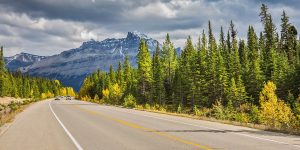 Hit The Road Eh! 12 Amazing Canadian Road Trips
Outlining our favorite road trip in each Canadian Province and Territory. Discover which British Columbia destinations made the list!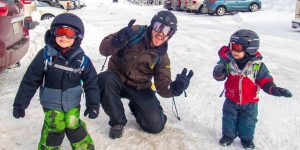 We took the kids to one of B.C.'s best ski hills to test our mettle and learn to ski in British Columbia. It was a powder-filled extravaganza!

What you need to know about travel in British Columbia
Our British Columbia Guide will give you the breakdown for what you need to know about travel to British Columbia.
Capital

The Greater Vancouver Area is the core of British Columbia. Not only is this the province's key port, but Vancouver is one of the largest cities in Canada. It is surrounded by satellite cities such as Burnaby, Richmond, Coquitlam, and Surrey.
Vancouver Island is a huge island off the coast of mainland B.C. It is home to large populations in Victoria and Nanaimo in the southern region but virtually empty in the north.

Skiing and Snowboarding

British Columbia is one of Canada's prime skiing destinations. Not only is it home to some of the country's largest mountains, but it's northern location and large population makes it perfect as a snow lovers paradise. Some of the province's top ski resorts are Whistler Blackcomb, Big White, Silverstar, Sun Peaks, and Revelstoke.

Food and Wine

Vancouver is known for its amazing food, especially it's Asian cuisine.
The Okanagan Valley surrounding Kelowna is home to amazing wineries and restaurants run by some of the world's best chefs.
All the best of Family Travel in British Columbia