From Iguazu Falls to Punta Arena, Argentina is big, beautiful, and bold. Explore the sights, sounds, and flavors in our Argentina Family Travel Blog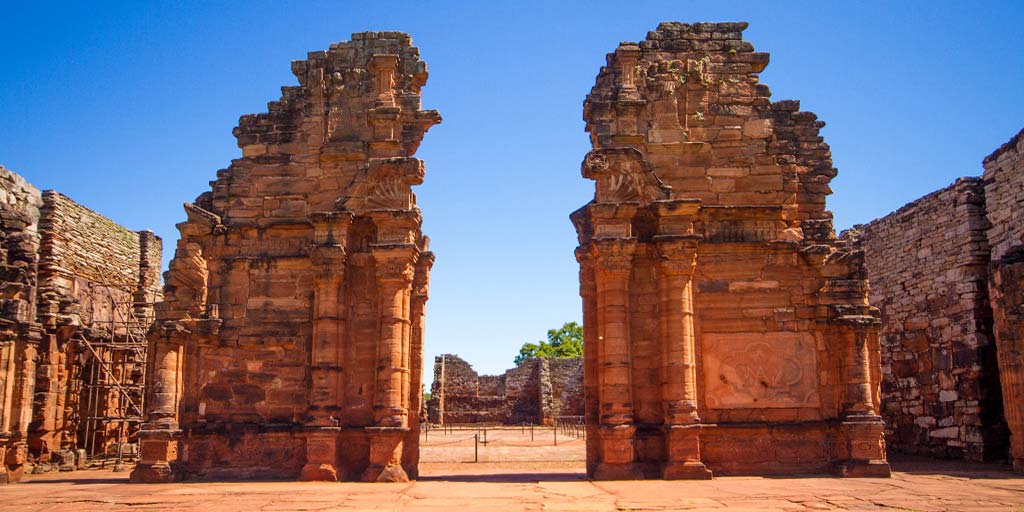 Extraordinary Argentina with Kids!
Argentina is home to some of the worlds most spectacular scenery. From the famous Iguazu Falls in the north to Ushuaia, the stepping off point for those looking to travel to Antarctica. This South American country will leave visitors begging for more.
Argentina is also home to some incredible history, including ancient Incan ruins and Jesuit missions. Beyond that, Argentinian wildlife is diverse and beautiful. Especially in areas such as Argentinean Patagonia and the jungles of the north.
During our travels we took in incredible Patagonia kids tours and explored some of the best places to visit in Argentina such as the legendary Iguazu Falls, the Punta Tombo penguin sanctuary, the Jesuit missions near Paraguay, and we even spent a day with a local Guarani tribe. So if you are looking for the top places in Argentina for kids, we have you covered.
What you need to know about travel in Argentina
Currency

Argentinean currency is the Argentine Peso. The average value of the Argentine Peso is approximately $0.006 USD. You can check out the current value here.

Capital

The Capital of Argentina is Buenos Aires. This city of nearly 3 million people is a popular place to explore. Day trips from Buenos Aires include visits to Colonia del Sacramento in Uruguay and the Delta Parana in nearby Tigre.

Electricity

Argentina uses Type C (CEE 7/16 Europlug) and Type F (CEE 7/4 Schuko). Voltage is 220-240 volts AC @ 50 H.

Cellular Phone Service

Cell phone service is readily available throughout Argentina. Sim chips are cheap and can be added to unlocked phones.

Roads, Driving and Public Transit

Driving in urban Argentina is stressful. Traffic laws are followed loosely, lanes are pretty much only in place as a suggestion. If you decide to drive in Argentina, be very cautious.
Roads in rural Argentina are much easier to manage than the densely populated cities. Although rural roads can offer their own difficulties such as rough dirt, potholes, and loose gravel.

Argentina with Kids

Family travel to Argentina is incredible. From the amazing wildlife to the beautiful cities, Argentina is a fun place for children. Restaurants often have children's menus that offer more than just chicken nuggets and hamburgers.
Important Words And Phrases To Know When Traveling In Argentina
Like most of Central and South America, the main language in Argentina is Spanish. English is spoken in many of the larger cities and by most tour guides, however, in most neighborhoods and communities, it might be challenging to find locals who speak English.
It's always helpful to know a few words in the local language whenever you travel to a new destination. So here are a few important Spanish words to know before you visit.
Important Spanish Words To Know:
Yes: Si
No: N
Thank You: Gracias
Thank You Very Much: Muchas Gracias
You're Welcome: De nada (It's nothing)
Please: Por favor
Excuse Me: Perdóneme
Hello: Ola
Goodbye: Adiós
Bathroom: Baño
Read Our Latest Argentina Family Travel Blog Posts