Travel To Norway with kids through mountains, fjords, and more as we explore the sights, sounds, and foods in our Norway family travel blog.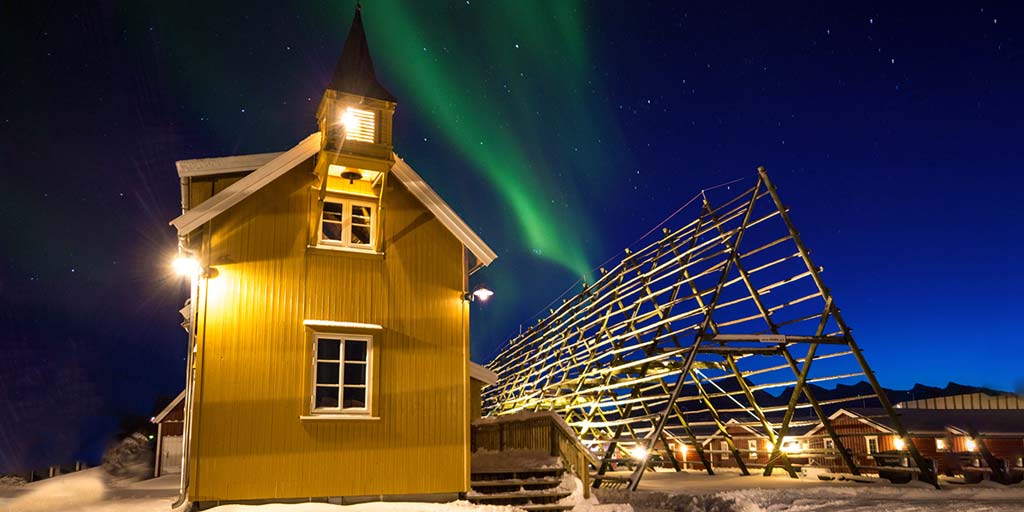 A Guide To Norway Travel For Families
Travel to Norway offers a spectacular package steeped with nature, culture, and dramatic scenery. Norway is lined with epic fjords and towering mountains. And through all that, some of the most unique travel packages around.
Norway is a tall country, stretching from the tip of Northern UK and reaching up to the northernmost point in mainland Europe. Because of it's position and size, a large portion of Norway lies north of the Arctic Circle. Our Norway guide for families has tips on the best cities in Norway for family travel as well as how to do some of Norway's most iconic adventures with kids.
Discover the Hurtigruten ferry that travels along one of the world's most stunning coastlines from the top of Europe down to the beautiful city of Bergen. Or the Norway in a Nutshell tour that combines trains, boats, and buses through some of the most incredible natural wonders around.
Traveling to Norway with kids offers the chance to experience Europe's only indigenous people, the Sami. And experience one of the most fascinating countries in Scandinavia.
Read Some Of Our Most Popular Norway Family Travel Blog Posts
Tips For Family Travel in Norway
Norway is one of the most expensive countries for travel, but there are ways to travel Norway on a budget. Using Norway's excellent public transit system is one of those budget travel hacks. There are also excellent city passes available in most major cities such as Bergen and Oslo. Here are a few things to know from our travel Norway Guide to help you get started on your family vacation to Norway.
Currency in Norway

Norway uses the Norwegian krone. The average value is approximately $0.12 USD. You can check the current exchange rate here.

Capital

The Capital of Norway is Oslo. This sprawling city is home to nearly 650,000 people. It is also the home of the King and Queen of Norway.

Electricity

Norway uses C and F type Europlug sockets. The standard voltage is 220 V and the standard frequency is 50 Hz.

Cellular Phone Service

Cell phone service is readily available in more than 95% of Norway. The main carriers are Telenor and NetCom.

Roads, Driving and Public Transit

Roads and highways in Norway are well-maintained. During the winter much of Norway requires the use of studded or chained tires due to snow and ice buildup.

Norway with Kids

We highly recommend family travel in Norway. There are many amazing things to experience. And the people of Norway are very warm and inviting, especially towards children and families.
Important Words And Phrases To Know When Traveling In Iceland
The Norwegian language is similar in many ways to German and Swedish. While outsiders may struggle to understand the unique variations of the language, many Norwegians have a strong grasp on several European languages, including English.
It's always good to be able to say a few words in the local dialect whenever you visit a country. So here are a few important Norwegian words to remember.
Important Norwegian Words To Know:
Yes: Ja
No: Nei
Thank You: Takk
Thank You Very Much: Tusen Takk
You're Welcome: Værsågod
Please: Vær så snill
Excuse Me: Unnskyld meg
Hello: Halló
Goodbye: Ha Det
Bathroom: Baderom
Read Our Latest Norway Family Travel Blog Posts