The Wandering Wagars are travel writer Kevin Wagar, epic travel planner Christina Wagar, and their two amazing, adventure-loving boys.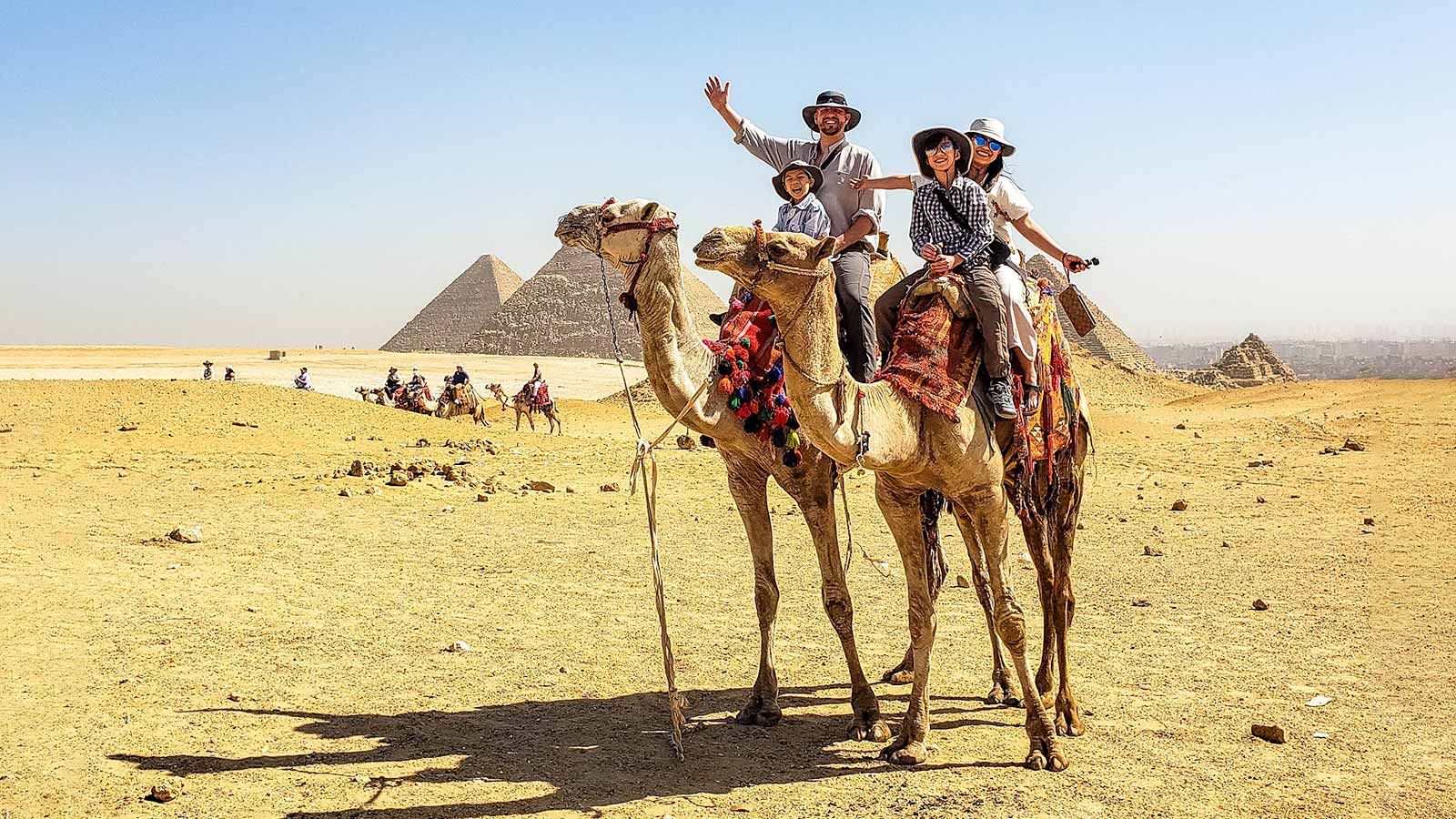 Find Out About Us And Our Family Travel Blog!
We LOVE to travel. We love it so much that when our children were born we decided that we would share our passion for travel with them. And we also want to share it with you. The goal of our family travel blog isn't just to share our love of travel with you, but it's also to help give other families the tools they need to get out and explore the world themselves.
We are Christina and Kevin Wagar. We are travel-loving parents who live just outside of Toronto, Ontario in Canada with our two boys. We began our family travel blog back in 2015. We were out of the country on so many adventures with our young children and our family and friends were always wondering where we were and what we were up to. We began Wandering Wagars as a way to share our stories and photos with friends from around the world and our own backyard. But we weren't prepared for what happened next!
Our website exploded with views and interest from parents around the world looking for inspiration and advice on how to travel with children. So our focus has shifted. We still share our amazing adventures while we travel with kids. But we also include tips and tricks, our favorite products for family travel, and all the best places we have stayed along the way. Our hope is that other parents will find the information that they need to use the world as their own backyard.
We also run the fun and supportive Family Travel Support Group on Facebook where over 1,000 families share their travel experiences, stories, struggles, tips, and tricks. It's a place where new parents can learn from those who have been there, and family travel veterans can share their photos and experiences.
Read Some Of Our Most Popular Articles
A Little More About Us
Wandering Wagars has been excited to build ongoing partnerships with many brands including American Express, Expedia, Freeloader, BlackLane, and many more. We combine social media marketing, featured content, reviews, and activities to create inspiring content that cuts straight to the heart of what our readers care about most.
Kevin Wagar – Family Travel Writer and Travel Photographer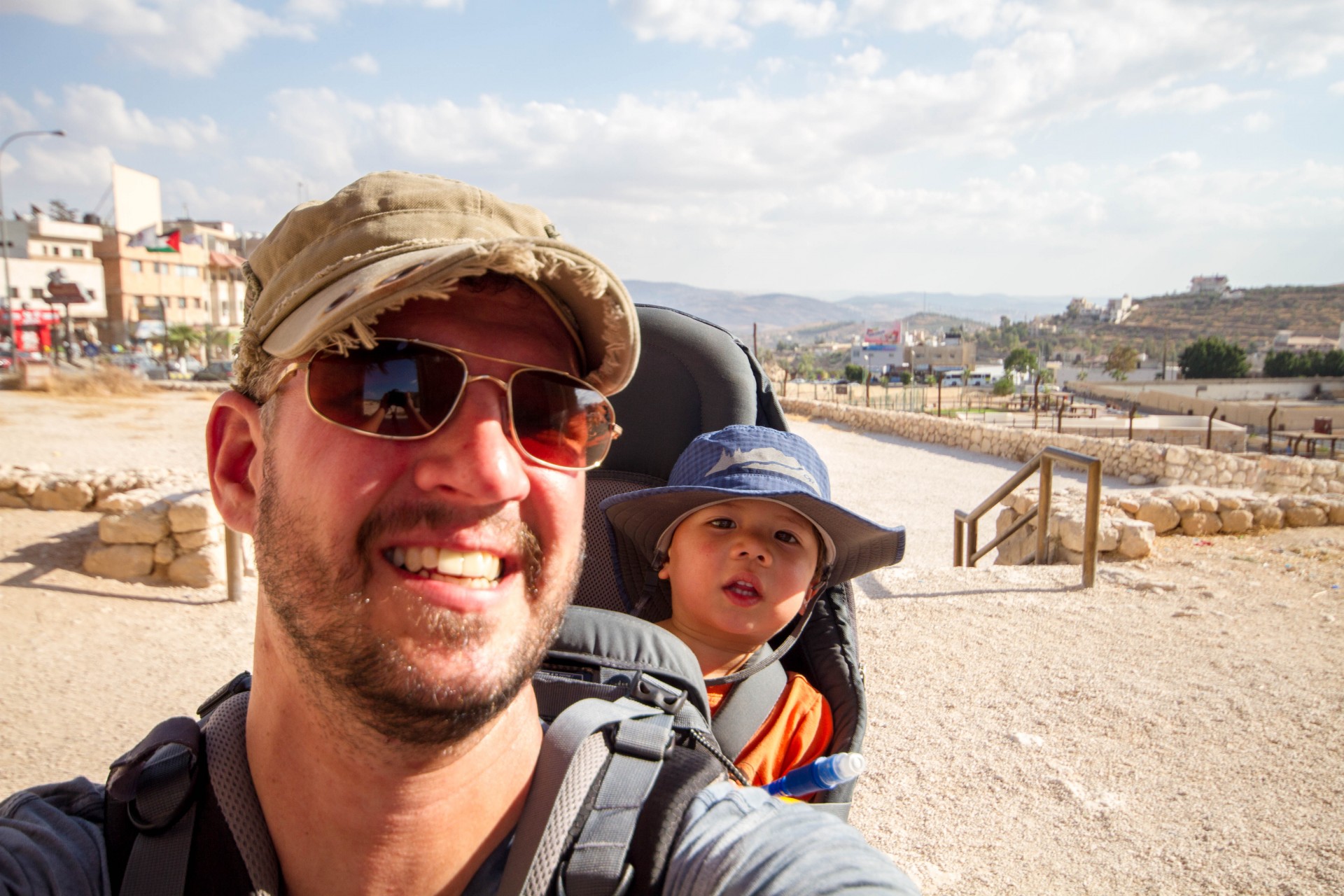 Kevin Wagar is a professional travel writer and photographer. He can usually be found working long hours on the Wandering Wagars website, sharing information with fellow travel experts, or doing media and press work for clients.
Kevin is constantly searching out new and exciting experiences. He loves hiking, snowboarding, and trying anything new. Kevin's work has been featured by the Lonely Planet, TripAdvisor, Matador Network, Canadian Traveller, and more. He loves nothing more than connecting with people and encouraging others to push their comfort zones.
Along with our friendly neighborhood family travel blog, Kevin is also the co-founder and editor of Ultimate Ontario, a website focused on food, travel, and experiences in his home province. He also founded Flavor the Globe, a website completely focused on his passion for food and drink experiences around the world. It not only showcases some of his favorite food tours but also recipes he's discovered along his global travels.
Christina Wagar – Family Travel Writer and Trip Planner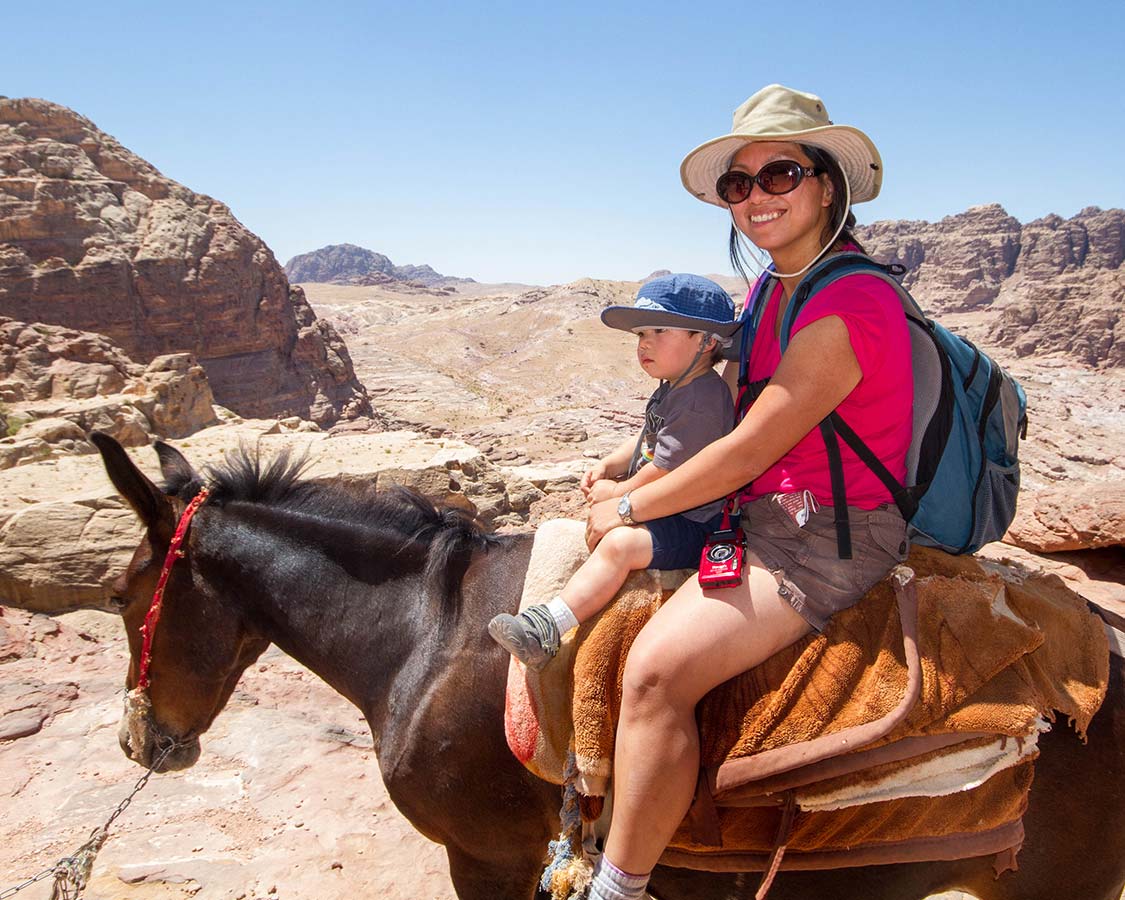 Christina Wagar grew up in a travel-loving family. She strives to instill her love of learning about different cultures and introducing new and old destinations to her children. Christina is well versed in travel planning and spends much of her free time organizing new family adventures.
She enjoys researching and learning about the country they are about to visit in order to ensure the experience will be educational and fun for the entire family.
C Wagar – Child Adventurer and Note Taker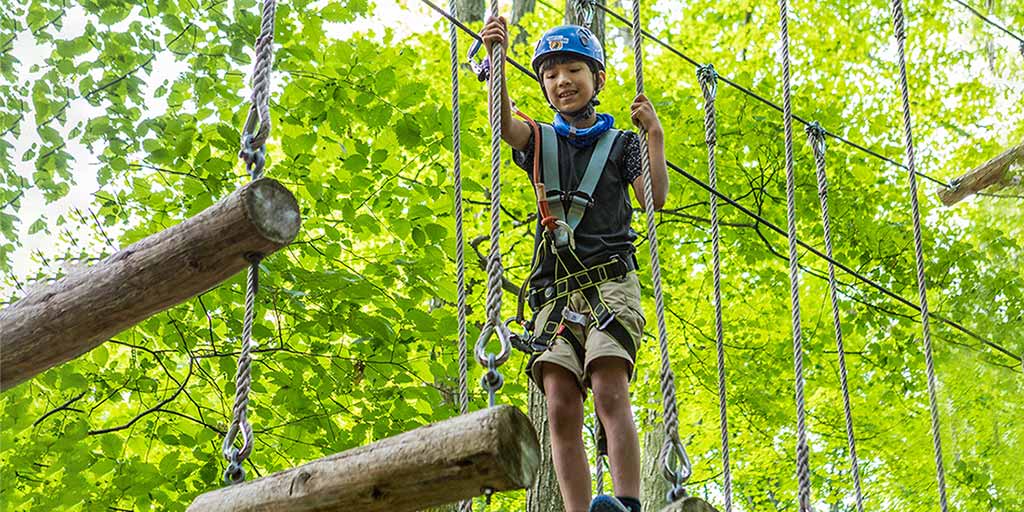 C is ten years old and loves adventure. He is addicted to learning. When we have a local guide he is always on their heels soaking in as much as he can. C began his life of travel at the age of 3 months with a road trip to New York City. He has traveled to 21 countries on 4 continents so far. His favorite destination has been visiting Magellanic penguins in Punta Tombo, Argentina.
D Wagar – Extreme Athlete and Adventure Seeker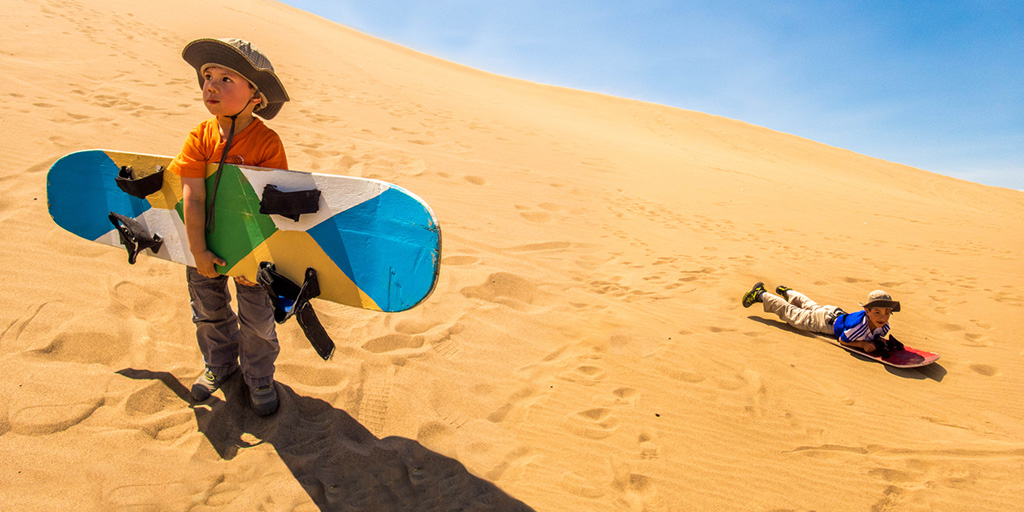 D is seven years old and began his life of travel at the age of 1 with a trip to sunny California. D is a human tornado and can usually be found trying to do something incredibly dangerous. He has traveled to 18 countries on 4 continents and is at his happiest any place where he can get his adrenaline going. When D isn't jumping or running (and sometimes when he is) he's usually eating.
Some Of Our Favorite Countries To Travel With Kids
We believe that almost any destination can be an amazing family travel experience. Because traveling with kids is one of the most amazing ways to connect with people.
We've loved every place that we've traveled, from the northern tips of Norway to the southern beaches of Argentina. But here are a few of the countries that we absolutely fell in love with.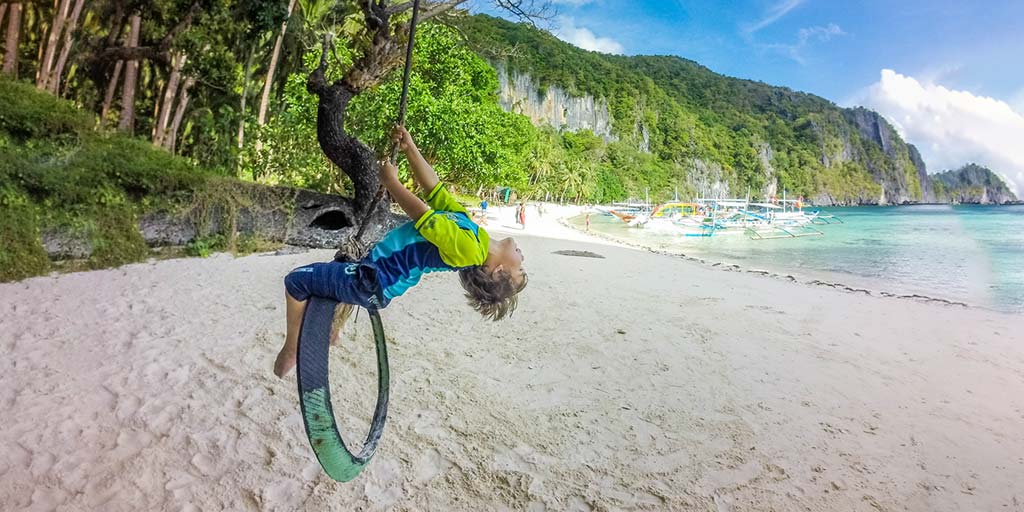 The Philippines is where Christina was born. This super-friendly country is packed with amazing nature, unique cultures, and amazing experiences for snorkeling, exploring world wonders, mouthwatering food, and more.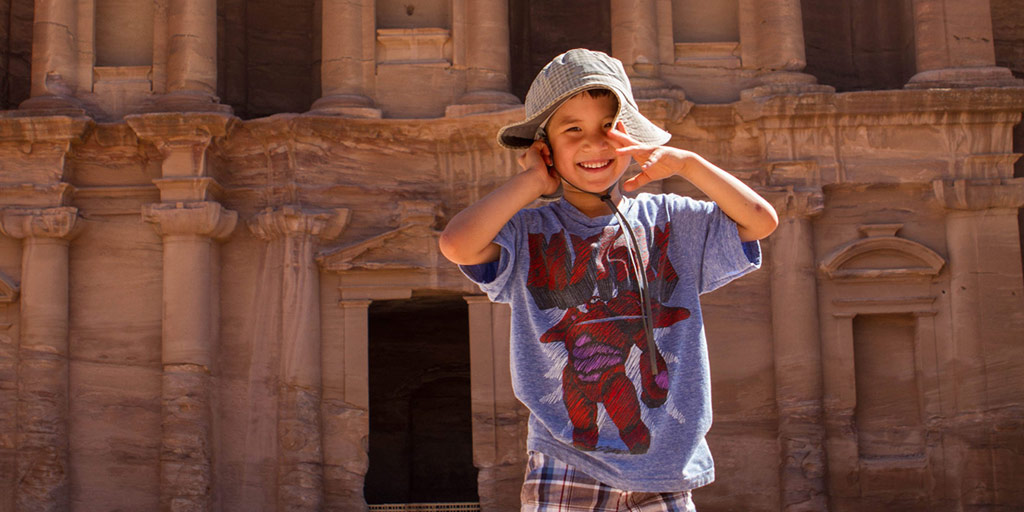 Jordan is packed with historical destinations such as Petra, but it's also home to some of the friendliest people we've ever encountered. Explore desert camping in Wadi Rum, beach life in Aqaba, and much more.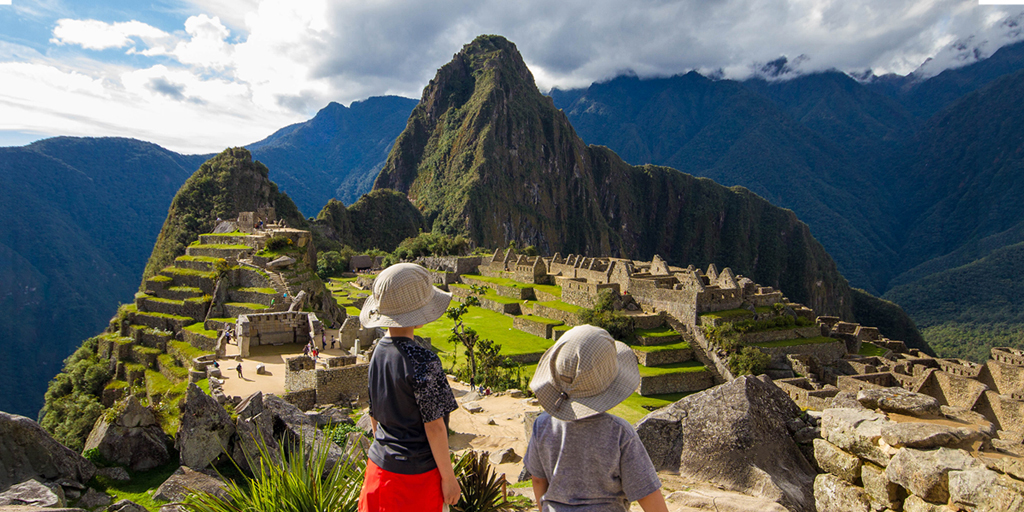 There is no country that we've experienced that is so jam-packed full of unique cultures as Peru. From exploring the mountain city of Machu Picchu to the highest navigable lake in the world, Lake Titicaca, Peru is full of family adventures.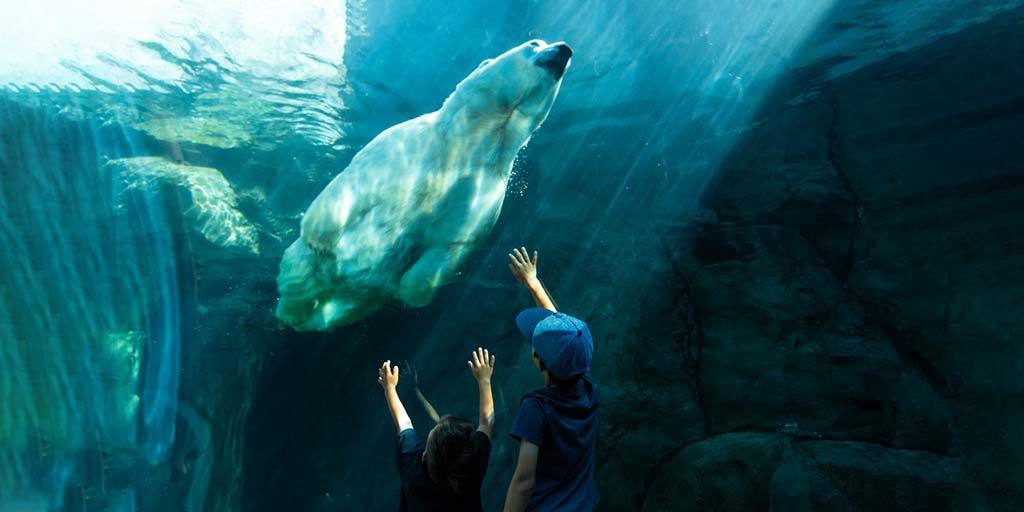 We might be a little biased because Canada is the land we call home. It's rich with Indigenous history and full of spectacular wilderness and wildlife experiences from the east coast to the west coast. Explore Canada with us.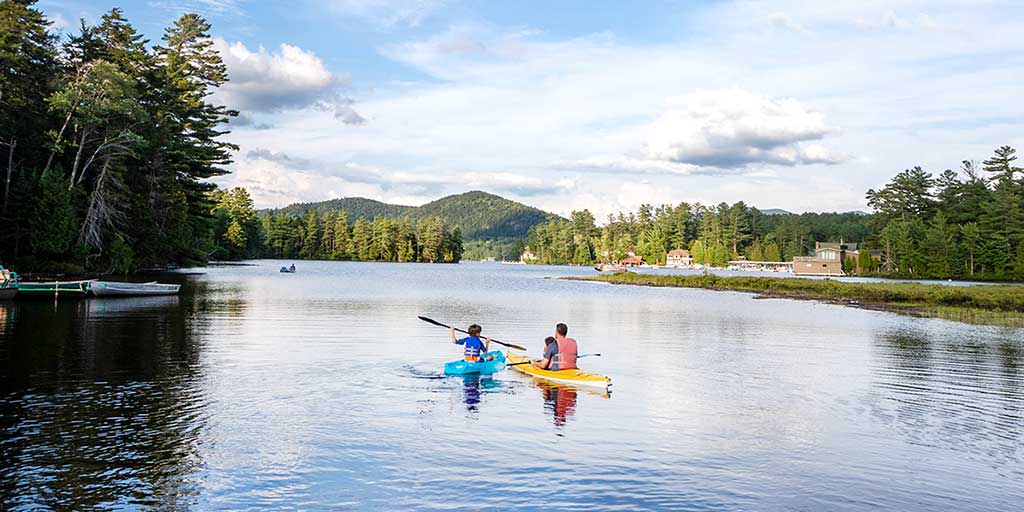 The United States of America has some of the most incredible food, diverse landscapes, and welcoming cultures of any country in the world. From the wilds of Alaska to the beaches of Florida, see why we love the USA.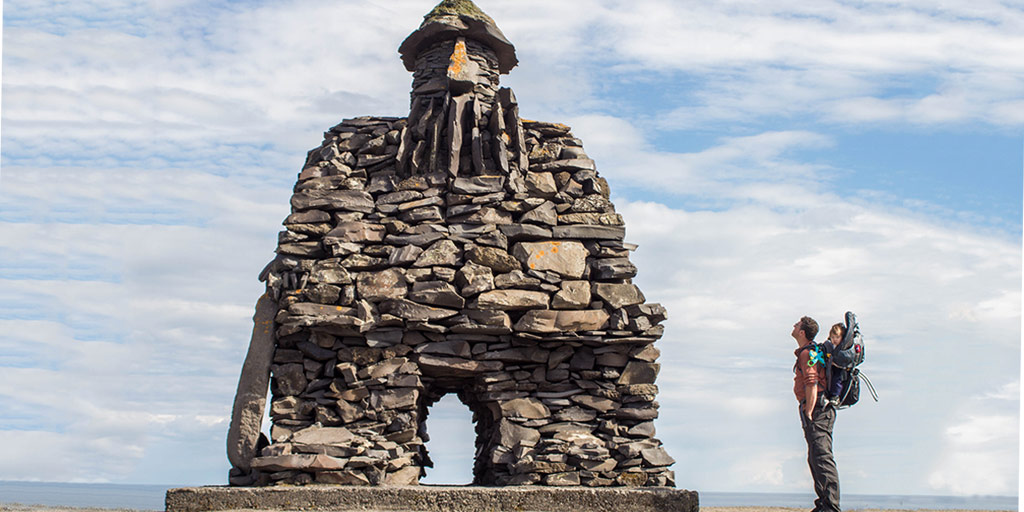 The land of fire and ice is a wonderland for family travel. Wide-open spaces, friendly and welcoming locals, and a landscape that seems to chance around every corner. Visit the best of Iceland for families with us.
Connect With Us On Social Media
You can find us on all of the major social media channels. Just do a quick search for @wanderingwagars and you'll find us. Or, you can just click one of the links below to get in touch.
See Who We've Worked With
Interested in partnering with us? Head over to our Work With Us page to learn more about how we partner with brands and destinations to help share the message of family travel and global and domestic travel experiences.
The History Of Our Adventure Family Travel Blog
We started our family travel blog in 2015 during our travels in Jordan with kids. Christina and I were always adventure seekers and have always worked on the idea of experiences before things. We wanted to share that lifestyle with our children and have been balancing work life, parenthood, and travel for the past 7 years to make it happen. Our family travel lifestyle has led to amazing opportunities such as speaking and inspiring others, being able to share our experiences and lessons learned in forums and being called on as family travel experts by media and businesses.
Our belief is that travel is a form of world schooling. We use travel to help teach our children to be global citizens. Every trip is an opportunity to educate our children through adventure, culture, and unique experiences. We try to include three pillars in every one of our family travel experiences, Adventure, Education, and Culture. And if we have done all that and had an incredible time, then we know our trip has been a success!
And as parents, we know all too well that there are only so many years of family travel before our kids grow up. And we want to fill those 18 years with as many memorable experiences as possible.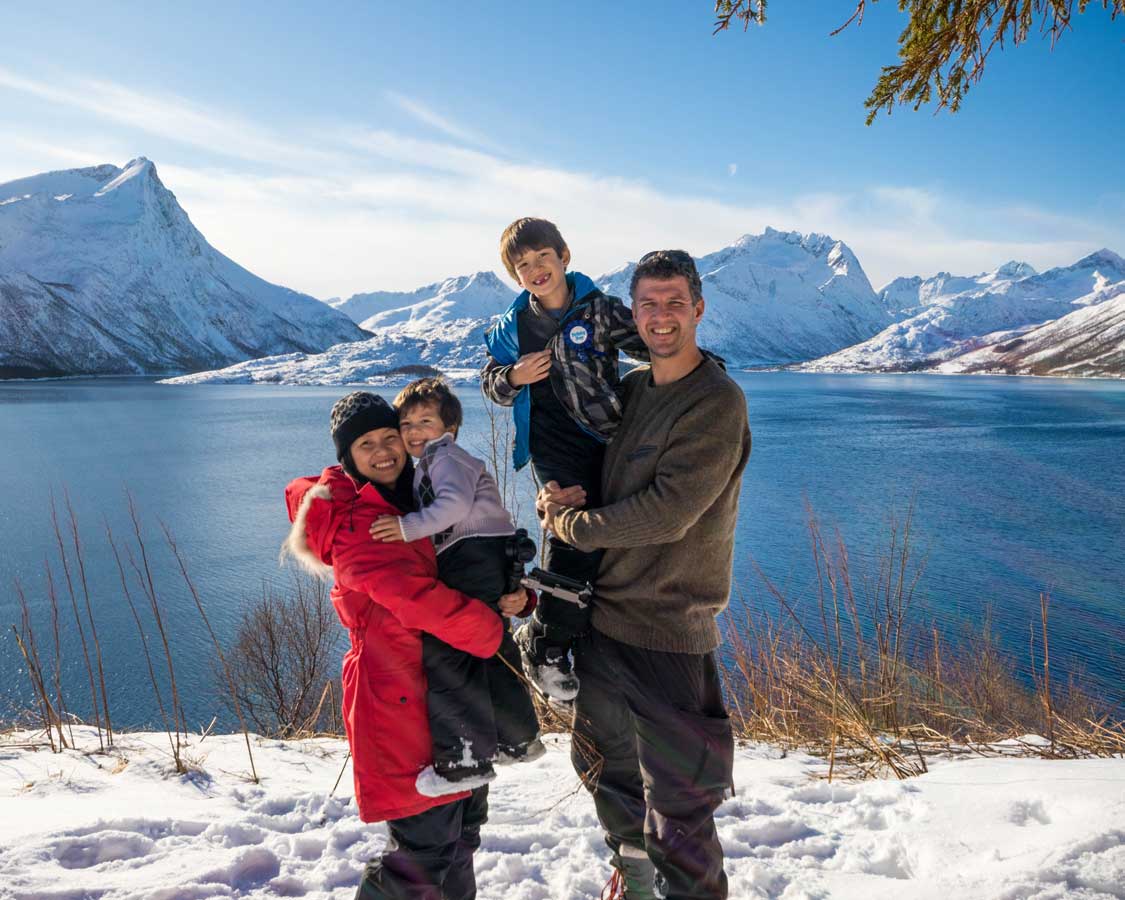 We started our blog about family travel in order to share our journey with others. But as time has gone by we've been asked so many incredible questions by our thousands of readers that we've changed our focus to help parents get the resources they need to travel the world with kids. We've written articles and shared stories about our struggles, but we try to keep the focus on inspiration.
Family travel can be challenging, but in the end, it's always the amazing memories that we make that keep us going. Whether you're traveling with babies, toddlers, young children, or teens, family travel should be about creating positive memories, expanding our views of the world, and helping to make the world around us a better place.
We love adventure and the outdoors. Almost every travel experience we undertake has lots of nature, loads of animal experiences, and ensures that we are surrounded by some of the most breathtaking landscapes in the world. We don't shy away from museums and theme parks, but we find that getting out and exploring cities, nature, and unique cultural experiences are where the real value in travel lies.
We love to hit beaches and resorts to unwind, from time to time. And Christina and I LOVE a good wine tour (The kids love tagging along too if they also get to taste some sparkling juice), but our focus is always on getting out and exploring the destinations to learn about the people, the culture, the environment, and the food.
Making Family Travel Fun
If there's one thing that we have learned after seven years of family travel it's that if you don't make it fun, you might as well not go. Just like everything in life from sports to school to work, part of making travel enjoyable is making it fun. And the fun doesn't have to just be theme parks and all-inclusive resorts. Fun is everywhere. It's running around fields full of butterflies, making chocolate from scratch in Peru, and swimming under waterfalls.
Fun always starts with the adults. By sharing our passions with our kids, we give them the chance to share their passions with us. We've started integrating those passions into our family travel experiences. Our trip to Argentina was planned because C is OBSESSED with penguins.
Wherever he goes his penguin stuffy Meep Meep (named after the sound of the claymation show Pingu) is right there along with him. So when we discovered that the largest continental colony of penguins was located in Punta Tombo, Argentina, we started packing.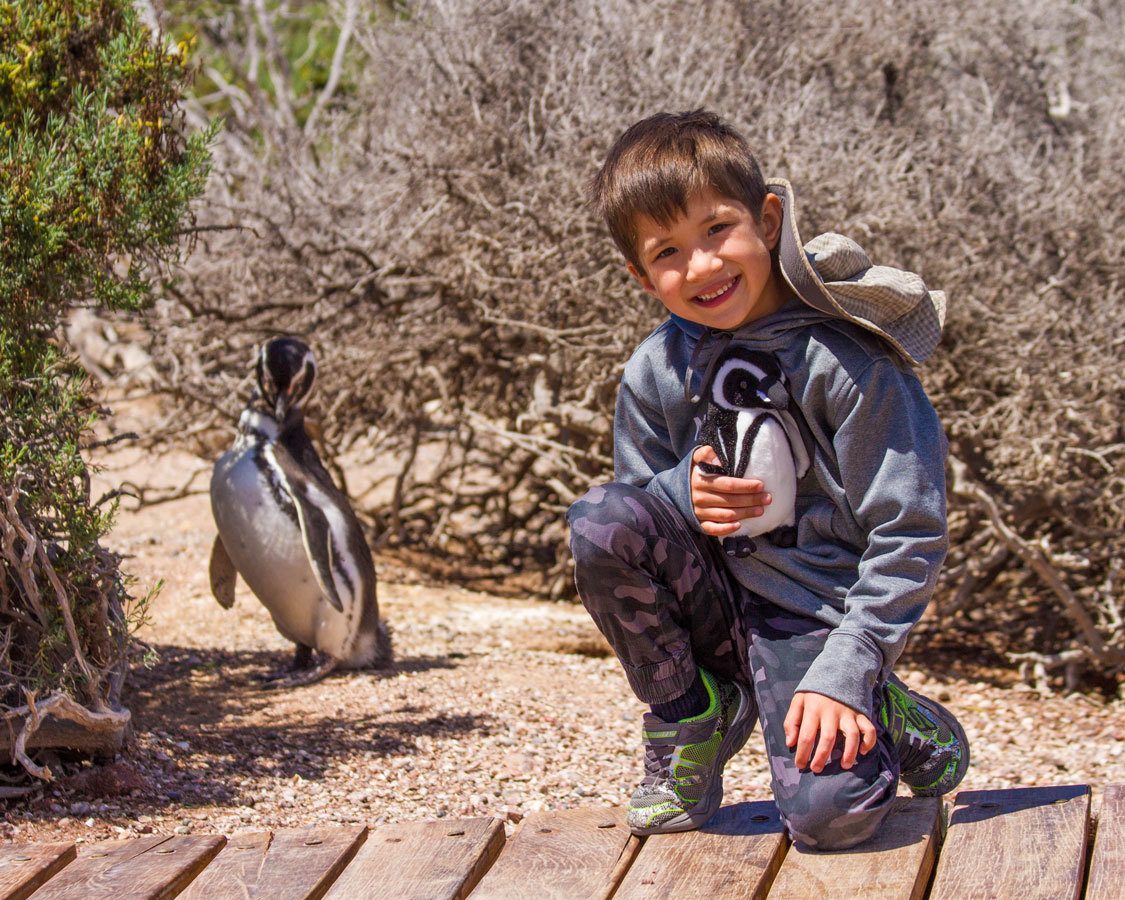 D on the other hand loves to get dirty. Any chance he has to jump off of something (usually headfirst) is his game. So every chance we have to get active, whether it's sandboarding in Huacachina Peru or skiing in Quebec, Canada, D is always looking to burn off his copious amounts of energy.
But D, like his older brother, is also obsessed with animals. Unlike C however, D's tastes tend to stray towards lions, tigers, and bears. We even did a DIY polar bear safari in Churchill Manitoba just so he could see these amazing animals in person.
D was the youngest person to zipline at the amazing Ugong Rock Adventure Center in El Nido, Philippines, and he still talks about "feeling like Superman" flying through the air for hundreds of meters.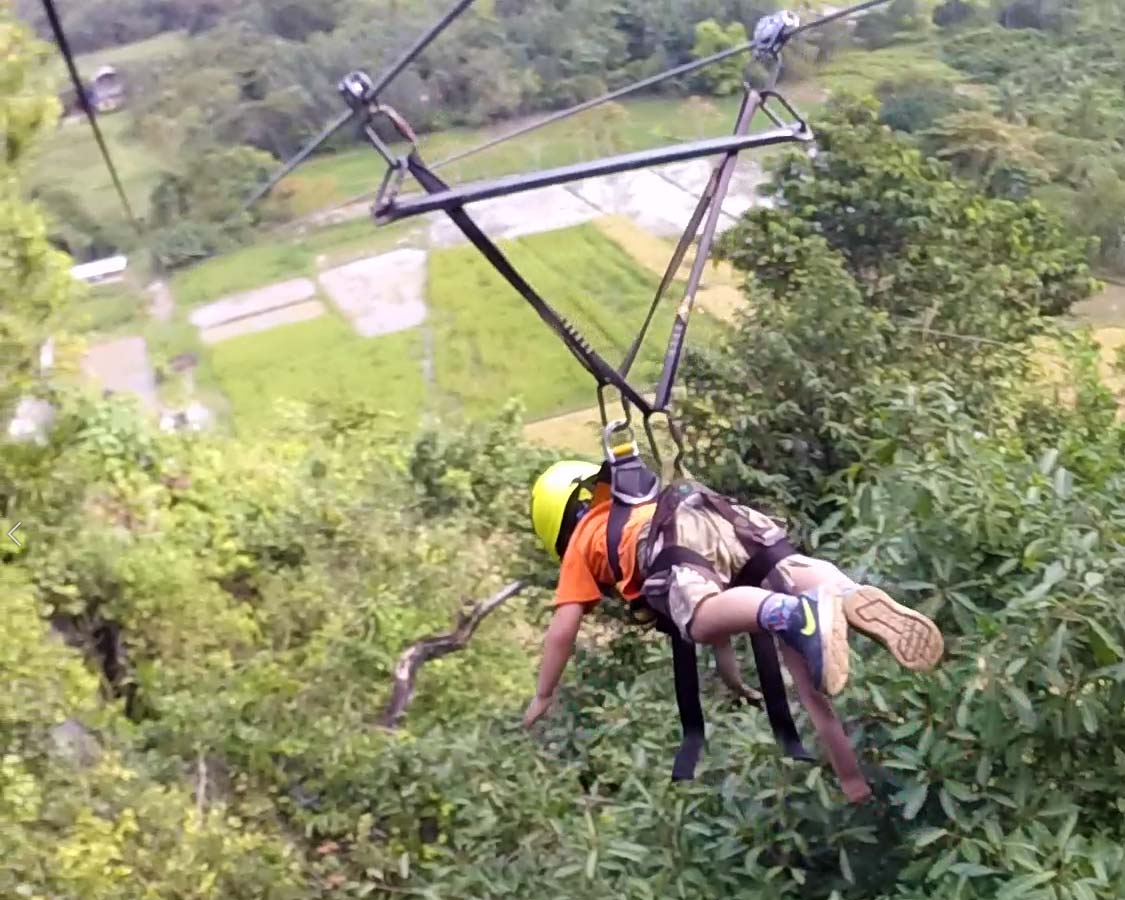 Learn More About Us
Now that we have introduced ourselves, we want to learn more about you! Where are you traveling to, or where do you dream of traveling? Do you have any awesome tips, tricks, or advice that you want to share?
Swing by our Facebook Group and share a photo of your travels with us. You can also visit our Contact Us page or drop a comment into any one our articles. We can't wait to hear from you!
Are you a brand that is that you think our audience will love? Would you like to interview us for your publication or ask us to speak at your event? Head over to our Work With Us page and get in touch with us about your project.
Follow us on Twitter | Follow us on Facebook | Follow us on Instagram | Follow us on Pinterest | Subscribe to us on YouTube