Experience the fun, sun, and adventure of the Sunshine State in our Florida family travel blog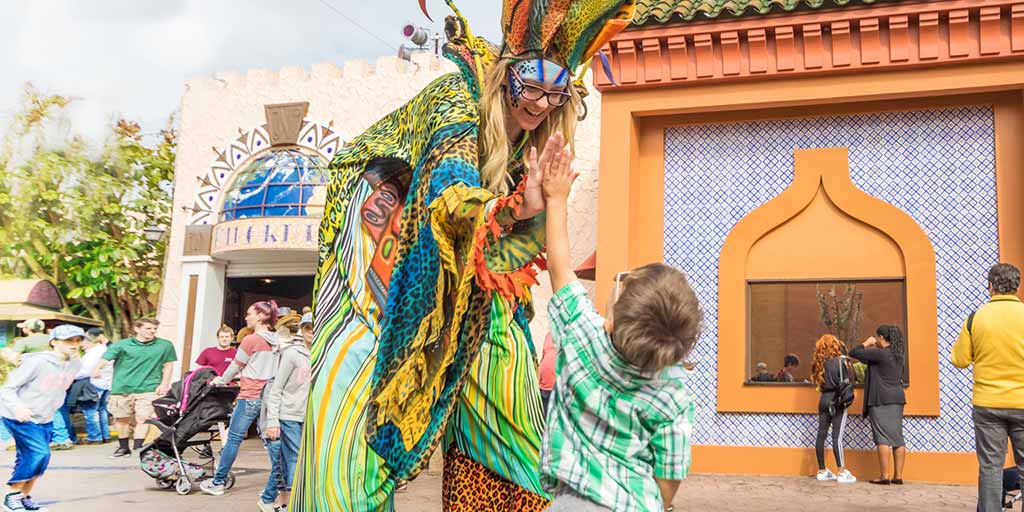 There Is More To Family Travel In Florida Than Meets The Eye. Discover The Best Of Travel With Kids To Florida
There are few places in the United States that are more synonymous with family travel than Florida. Whether you're looking to head to Orlando and experience theme parks like Disney or Universal Studios and the water parks like Volcano Bay, or taking in the majestic national and state parks to experience manatees and alligators up close, you'll find a depth in Florida that surpasses most states in America.
Florida is a tall, thin state that stretches from the southernmost point of the continental United States in the Florida Keys up to the base of Georgia and Alabama. It doesn't get any more deep south than Florida. But this sunny, hot state has a unique culture and lifestyle that sets it apart from other southern US states.
The vast contrasts between urban centers like Tampa and Jacksonville with tropical paradises such as Marco Island and Key West make each corner of Florida a unique adventure. From the Everglades to the forests, family travel in Florida couldn't be more fun.
Read Our Popular Florida Family Travel Blog Posts
Tips For Family Travel in Florida
Our Florida Guide will give you the breakdown for what you need to know about family travel to Florida.
Capital

Tallahassee is the capital of Florida. The city became Florida's capital in 1824 and it sits midway between St. Augustine and Pensacola. The first territorial government met in a log building. A capital building was constructed in 1826 but never completely finished.

Weather

Florida is considered to have two seasons. Officially these are Winter and Summer, but locals often call them Hurricane and Rainy. Summer funs from May through October. Summer in Florida can be very hot and humid with frequent short rainstorms. Winter in Florida runs from November through April. This season offers a break from the high humidity and searing summer temperatures. Northern Florida has a bit of a fall season as well with some trees changing color and losing their leaves.
Read Our Latest Florida Family Travel Blog Posts