From theme parks to alligators, these incredible things to do in Kissimmee, Florida will help you plan the perfect Kissimmee itinerary.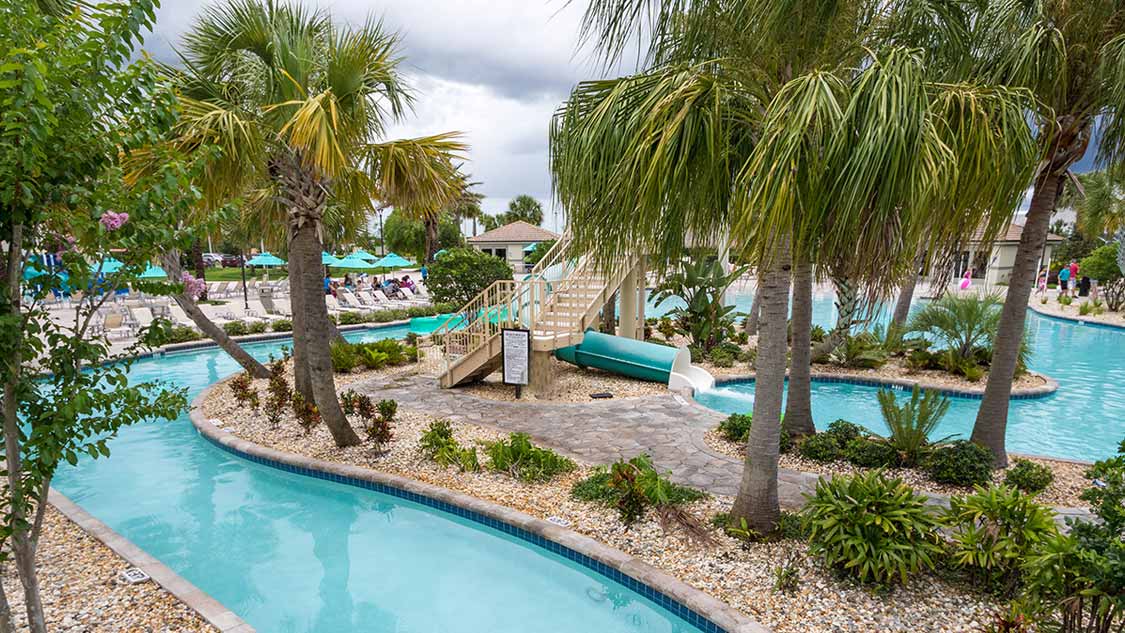 Often overshadowed by its famous neighbor, Orlando, Kissimmee Florida has fast been gaining popularity as a home base for families looking to explore the theme parks, world-class shopping, and endless entertainment of the surrounding area.
Kissimmee is a hidden gem of excitement. The smaller crowds, fantastic combination of both inexpensive and unique accommodations help to draw visitors who want access to the world-renowned theme parks of Orlando, such as Volcano Bay, but prefer to experience them at their own pace.
With its easy access to the many attractions of Central Florida, Kissimme is perfectly situated between Gulf Shore cities such as Tampa and the epic Space Coast on the Atlantic shores.
Kissimmee is also the "gateway to the Everglades" is surrounded by some of the most stunning outdoor experiences in the state. Everything from gorgeous Florida state parks to local wetlands are easily accessible for visitors. This means that there's an amazing combination of diverse attractions to act as a balance for your theme park adventures.
The list of incredible things to do in Kissimmee includes something for everyone, young and old. And by the time your visit is done, you'll want to book a visit year after year.
The Top Things To Do In Kissimmee, Florida
These exciting attractions in Kissimmee, Florida are fantastic for families and couples. You'll love the mix of outdoor excitement, thrill-seeking adventures, and relaxing entertainment.
Search For Gators On An Everglades Airboat Ride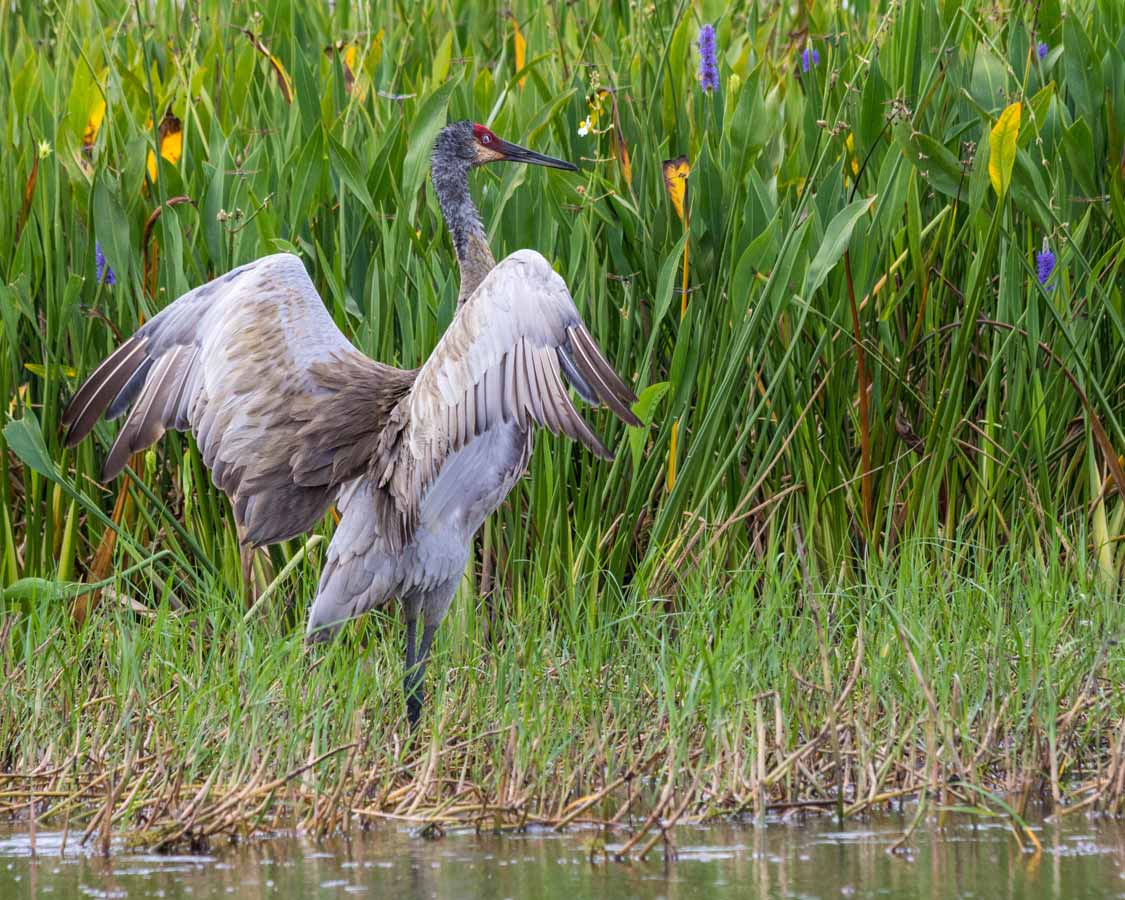 Located within an easy drive of central Kissimme are the swampy waters of Lake Tohopekaliga. Boggy Creek Airboat Rides offers visitors the thrill of zipping along the top of the water. Along the way, you'll encounter a massive variety of birdlife including herons, cranes, pelicans. egrets, and even bald eagles.
But that's not all you'll see on this will ride through the Central Florida waters. Lurking beneath the murky waters are one of Florida's top predators, the American alligator. These toothy critters can reach up to 13-feet in length and weigh up to 1,000 pounds.
The expert airboat captains will zip you along the waters to the hidden lairs of these majestic reptiles so you can have an up-close and personal experience all of your own. It may be one of Florida's most incredible wildlife experiences.
You can read all about our time with Boggy Creek Airboat Rides right here.
Take A Walk Along The Kissimmee Waterfront
Amidst the excitement and chaos of the world's theme park capital, Kissimmee Lakefront Park offers a serene escape from the hustle and bustle of Disney and Universal Studios.
Offering gorgeous views overlooking the relaxing waters of East Lake Tohopekaliga, the park offers wonderful picnic areas, a fishing pier, family-friendly playgrounds, and a splash park for the kids. A visit here at sunset is one of the best ways to end a day exploring the things to do in Kissimmee.
Indulge Your Sweet Tooth at Chocolate Kingdome
If you love to indulge your sweet tooth, the Willy Wonka-style experience at the Chocolate Kingdom should be on your list of attractions in Kissimmee.
Families can sign up for a hands-on chocolate-making experience similar to this one that we enjoyed at ChocoMuseo in Cusco, Peru. This cross between a museum and chocolate factory offers visitors a fun and interactive journey through the world of chocolate creation.
You'll witness the bean-to-bar chocolate manufacturing process and wander through the Cacao Tree Greenhouse, Chocolate Museum, Mystical River of Chocolate, and other delightfully delicious experiences. You can find out more about this experience here.
Climb, Zip, and Play at Orlando Tree Trek Adventure Park
Families with a lust for adventure will get a thrill out of the Orlando Tree Trek Adventure Park, which is located right on the edge of Kissimmee, Florida. For those with kids who can't sit still, this is the action-packed experience that will keep them entertained from start to finish.
This Kissimmee adventure park includes zip lines, cargo nets, swinging logs, ropes courses, and trapeze swings. There are also 15 acres of wilderness to explore that include walking trails and scenic views. You can book tickets to this adventure here.
Take A Scenic Hot Air Balloon Ride
There's simply no better way to experience the beauty of Central Florida than from a sunrise hot air balloon ride. When we took our family's first hot air balloon in Luxor Egypt, we absolutely fell in love with this adventure.
Witnessing the morning sun sparkle off of the lakes and wetlands is absolutely magical. And there are Kissimmee hot air balloon experiences for everyone. You can enjoy a romantic couples ride or a complete package with strawberries and chocolates for the whole family.
The pilots are all FAA-certified as well, so you know that this Kissimmee attraction is safe for everyone.
Enjoy Fishing On Lake Tohopekaliga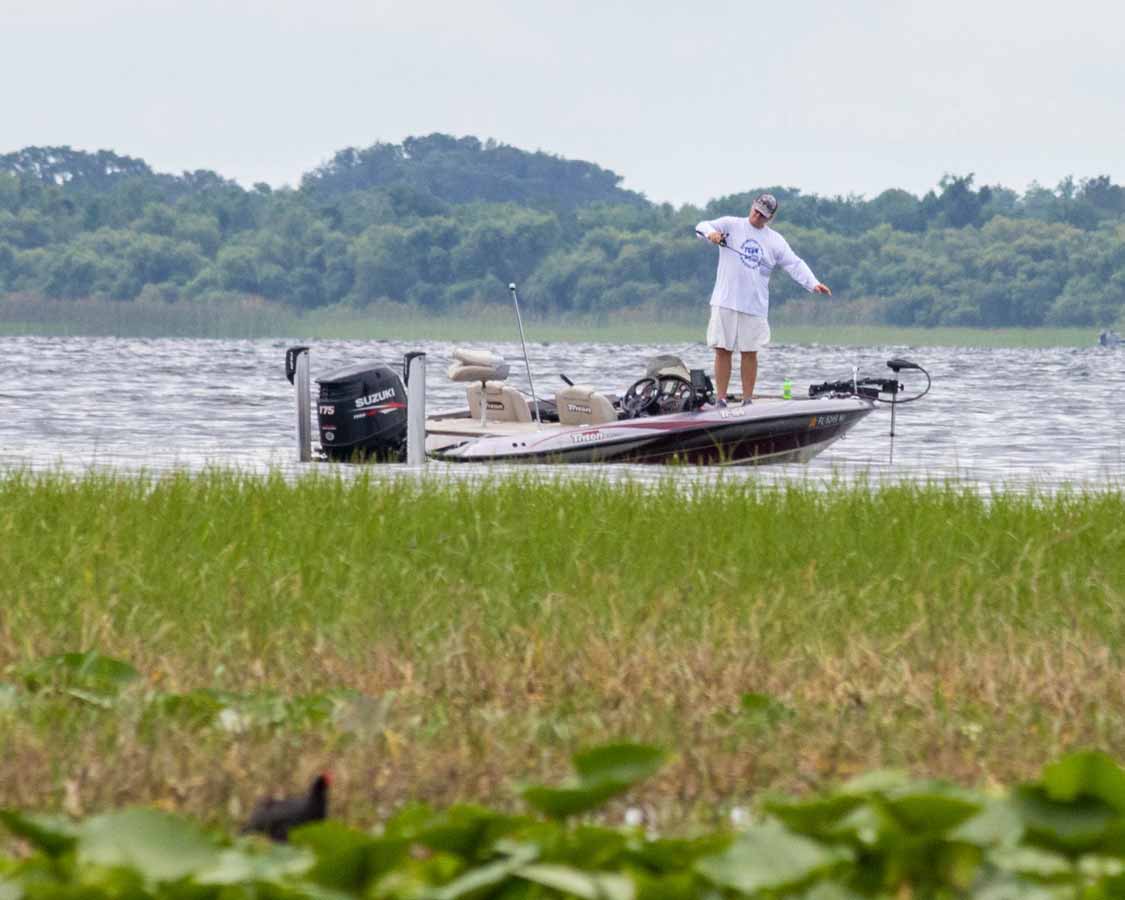 Fishing is hugely popular in Florida. And Lake Tohopekaliga, or Lake Toho as it's known locally, offers some of the best inland fishing in the state.
Join a private fishing charter and spend a half-day or full-day reeling in trophy bass with a "no fish, no pay" guarantee. You can even choose a departure time, morning or afternoon, that works best for you. These charters can support either two or three anglers, so there's room for the whole family.
You can book your Kissimmee fishing experience here.
Enjoy The Rides At Fun Spot America
Not all of the Central Florida amusement parks are in nearby Orlando. Fun Spot Americal is packed with thrills without the crowds you'll see at Disney and Universal Studios.
Your family will get a thrill out of speeding around the massive multi-level go-kart tracks. You can also enjoy exciting thrill rides like Galaxy Spin and Headrush 360. It's not all adrenaline-packed excitement though. You'll also find midway games and family-friendly experiences such as the Crazy Couch and the Ferris wheel.
Get Your Splash On At Island H2O Live!
The constant upgrading and launches of new theme parks in Florida can be tough to keep up with. Island H2O Live! is one of the newest Kissimmee attractions. This water park combines some of the latest technology to make their innovative water rides a treat for the whole family.
The experience here is wildly "connected" with social media and internet connectivity being a part of the atmosphere of the park. You'll find a huge wave pool, a great collection of waterslides, and even a surfing simulator to prep for that epic Hawaii family vacation.
Experience Unique Kissimmee Accommodations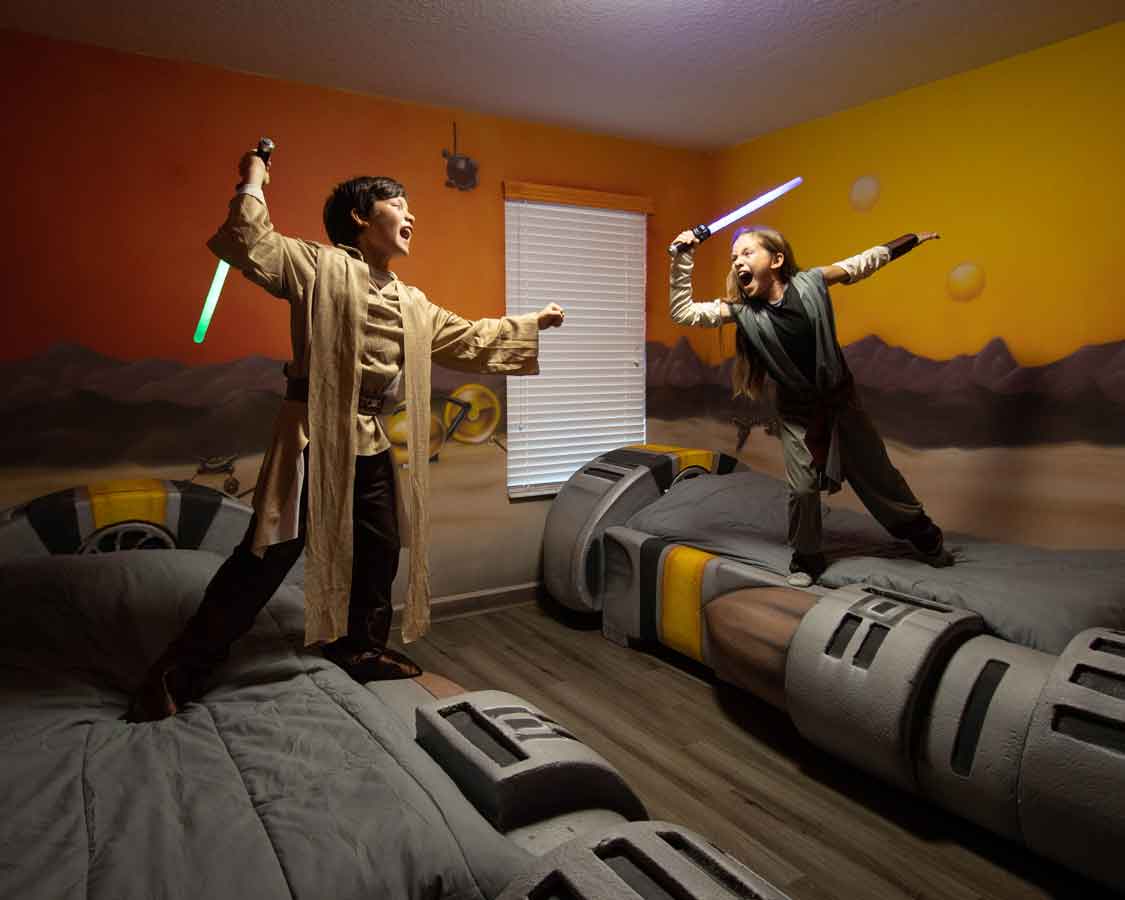 There are a plethora of vacation homes in Kissimmee. But if you're looking at making sure the fun doesn't stop when the parks and attractions close for the night, there are some absolutely unforgettable home stays and AirBnBs in the city that keep the party rolling 24 hours a day.
We stayed at a Star Wars-themed AirBnb in Kissimmee a few years back and it was absolutely phenomenal. The company that runs it, Loma Homes, has launched several more properties in the city including homes catered to Harry Potter fans, homes for princes and princesses, and even a dinosaur-themed home. You can find out more about them here.
Fun Things To Do Near Kissimmee Florida
The fun doesn't stop within the borders of Kissimmee. As I mentioned earlier, Kissimmee is right in the center of come of the best things to do in Central Florida. From
Experience The Orlando Theme Parks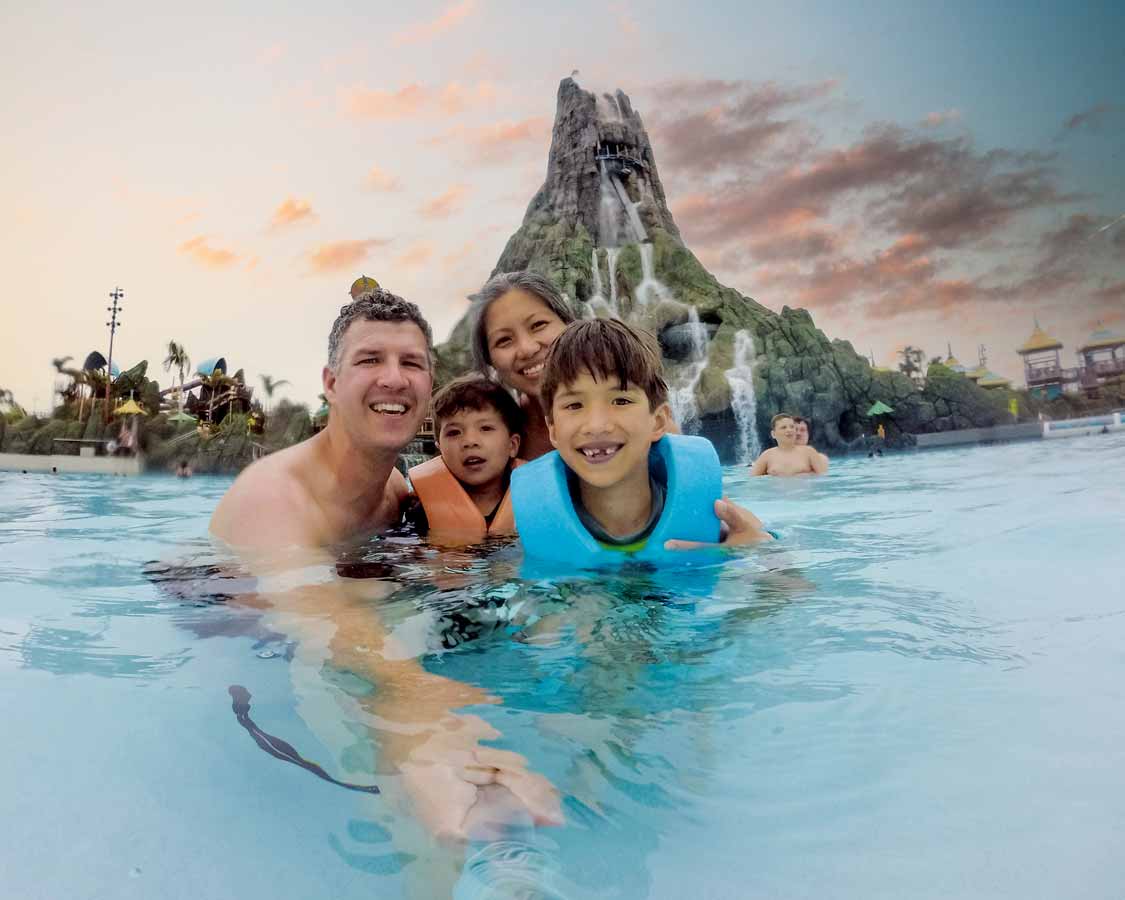 Let's face it, Orlando is the theme park capital of the world. There might be some big ones out there, but nothing compares to the epic experiences of Disney World, Universal Studios, Legoland, Volcano Bay, and Epcot. Orlando is dialed into an entirely different universe of family fun than the rest of the world.
Whatever your Kissimmee itinerary is looking like, it's sure that at least one of these parks will make it onto your list of things to do. For many families, these are the focus of their time in the region. But don't miss out on all of the other Kissimmee attractions while you're there.
Visit Manatees at Blue Springs State Park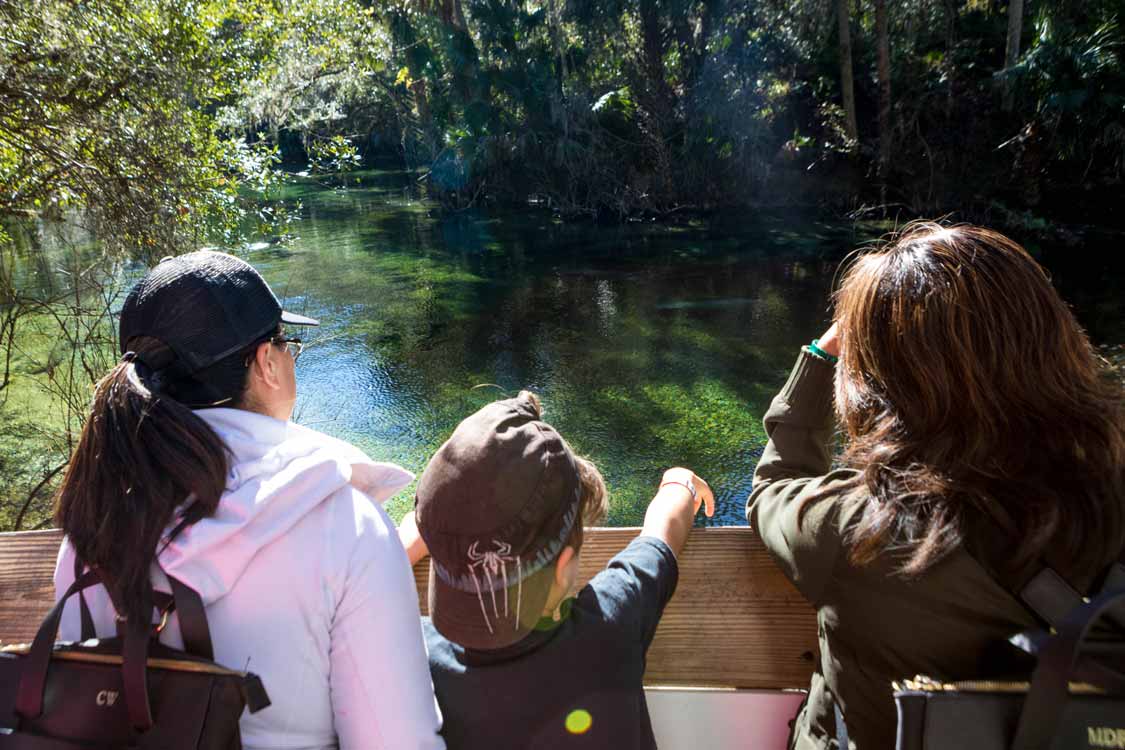 A visit with the manatees should be on every nature-lovers list of things to do in Kissimmee. And just an hour away from Kissimmee is one of the best places to see them, Blue Springs State Park.
The crystal clear waters draw visitors from nearby Orlando. During high season, don't be surprised by long lineups of visitors waiting for their turn to park.
The park is home to some beautiful and rather lazy hiking trails including the 4.5 mile Pine Island Trail. All of them are relatively flat, and many include boardwalks that skirt through the vine-strewn forests and hot water springs. You can even plan around trip through some of the best Florida State Parks Parks here.
Make a Trip To The Space Coast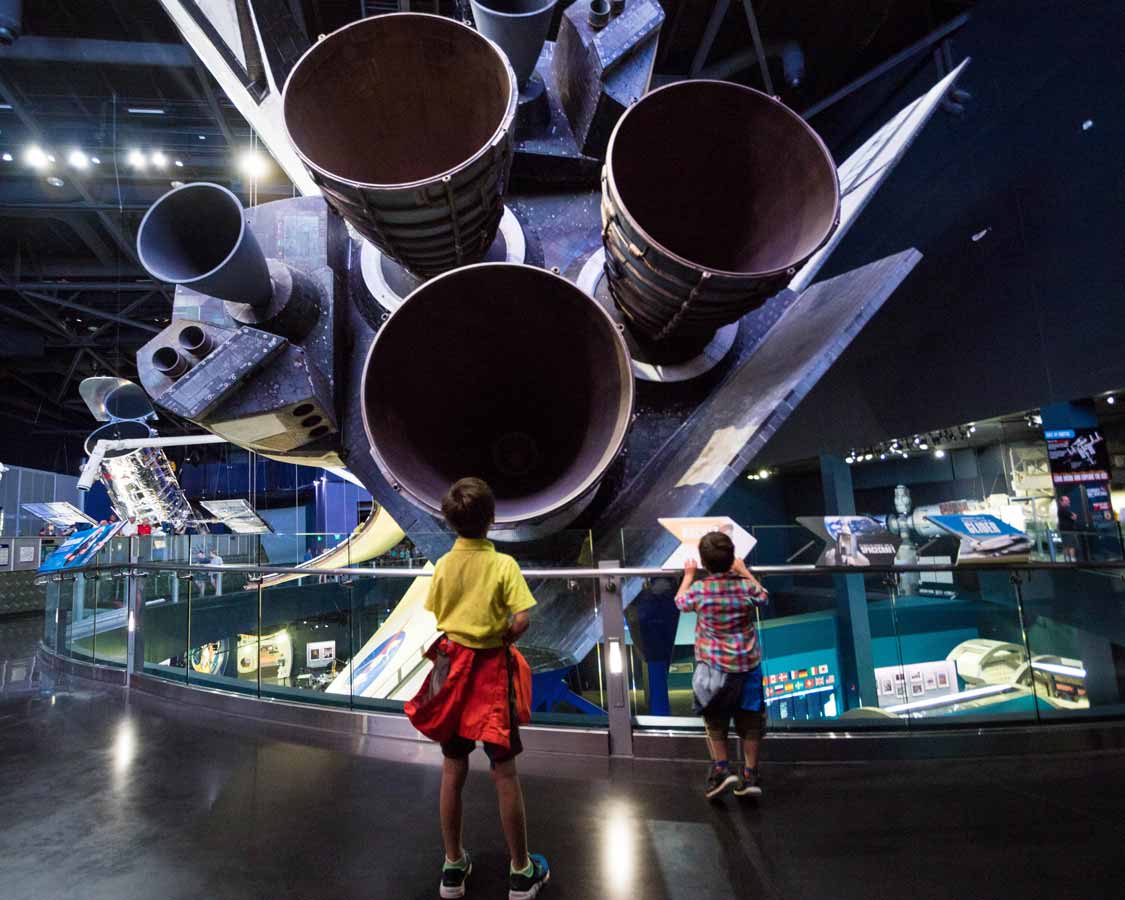 For families who love exciting and educational experiences that will inspire their kids to reach for the stars, the Kennedy Space Center is just a one-hour drive from Kissimmee. At the park, you can visit one of the decommissioned Space Shuttles, take a tour through NASA launch pads, and even get a chance to meet NASA astronauts.
Our visit to the Kennedy Space Center with kids was our boys' favorite experience while touring through Florida. And if your family has a fascination with space travel, I know you won't be disappointed.
Enjoy These Fun Attractions In Kissimmee, Florida
There are a huge number of incredible things to do in Kissimmee, Florida. And if you're planning a family vacation to the region, these are a few Kissimmee hidden gems that you might want to add to your itinerary.
It's not all theme parks in the area. The nature and easy access to the Space Coast makes Kissimmee a smart location for Central Florida adventures.
Which of these places to visit in Kissimmee will you be adding to your next visit?
You May Also Like To Read: