Experience History And Nature With Our Family Travel To Quebec Guide
Discover La Belle Province with our guide to Quebec with kids
It's More Than Just Poutine! Discover Our Family Travel To Quebec Quide
Quebec history dates back hundreds of years. And exploring the cities and countryside of Canada's only francophone province is like a journey back in time. Quebec City is the oldest city in Canada and its history is overshadowed only by the natural beauty that the province has on show.
From the quaint towns along the St. Lawrence River to whale watching at the mouth of the Gulf of St. Lawrence, our Quebec guide is stuffed with gorgeous landscapes and unforgettable destinations. All with a side of poutine!
Discover the Beauty of Quebec
Check out some of our most popular Ontario blog posts.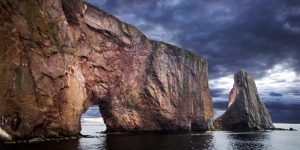 Visit Perce Rock and Bonaventure Island
Experience one of the world's largest rock arches and one of the most stunning vistas in Perce, Quebec.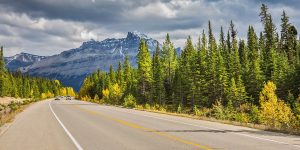 Hit The Road Eh! The Best Road Trips in Canada
Hit the Road eh! And experience some of the most incredible road trips in Canada.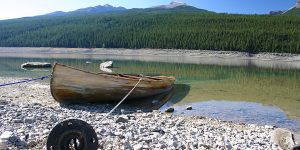 10 Bucket List Destinations in Canada
From coast to coast, discover some of the most amazing places to travel in Canada!

What you need to know about travel in Quebec
Travel in Quebec is different than in much of Canada. To start, the official language in Quebec is French. Quebec is the only province in Canada that doesn't count English as an official language, and they are fiercely protective of their language. While it's relatively easy to travel through the major cities of Montreal and Quebec as an English speaker, once you head out into the smaller towns, it can be difficult to find English services.
We highly recommend learning basic French greetings and phrases. Your attempts at speaking the local language is often appreciated by the locals.
Capital

Although Montreal is the most accessible city in Quebec, Quebec City is actually the province's capital. Not only is Quebec city the oldest city in Canada (St. Johns Newfoundland loses out on a technicality.) It is also a cultural hub. Quebec City is home to the world's largest winter carnival, Carnaval de Quebec. It is also home to the most photographed hotel in the world, the beautiful Fairmont Chateau Frontenac.

French culture

Quebec is Canada's only francophone province. And they take that designation very seriously. There are laws in place to protect the language. And those include limiting the amount, or at least the prominence of English on signage and packaging throughout the province. There are also a number of areas, especially in rural Quebec, where English is not spoken at all.

Montreal

Montreal is Quebec's largest city. Montreal is home to a popular arts and food scene and incredible entertainment festivals such as the Jus Pour Rire (Just for Laughs) comedy festival.

Quebec with Kids

Quebec is beautiful, full of history, and offers some of the best landscapes in Eastern Canada. And family travel in Quebec is a wonderful way to teach children about early European history in North America.
All the best of Family Travel in Quebec