From Colombia to Argentina, our South American family travel blog gives you everything you need to plan the perfect family trip to the continent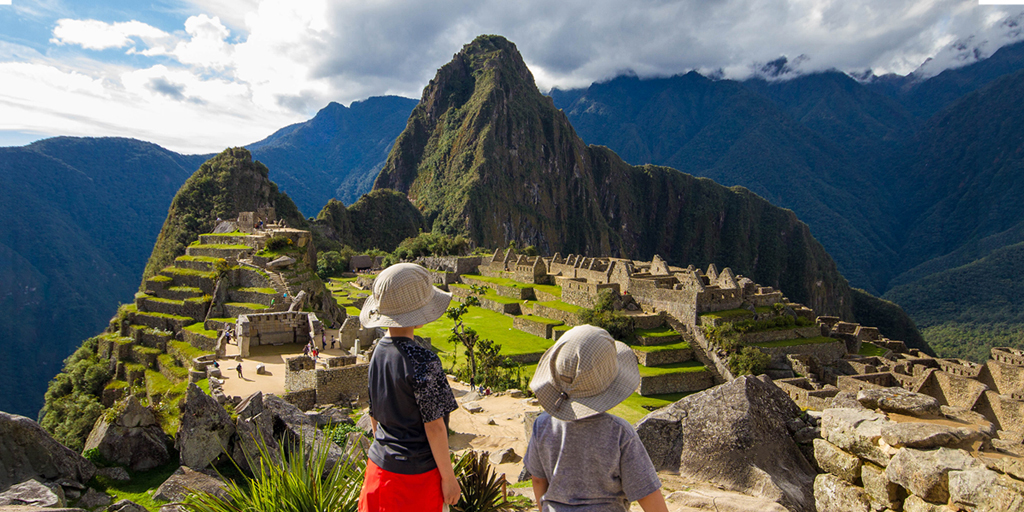 Explore Our Guide To Family Travel In South America
South America offers some of the most culturally rich travel in the World. From exploring Mayan and Inca ruins to floating islands, to some of the most remote islands on earth, South American travel offers something new around every corner.
Explore the riches of Machu Picchu, the magic of Easter Island, the beaches of Colombia, or the wildlife of Argentina, and you'll still be just scratching the surface of South American travel.
South America is brimming with wonders. In fact, it is home to two of the world wonders. Spectacular Machu Picchu in Peru and the unforgettable Iguazu Falls that straddles the border between Argentina and Brazil.
Travel in South America can bring you face to face with the most modern cities and some of the most unique cultures in the Americas. Lake Titicaca in Peru itself is home to over 4 unique and wildly diverse cultures.
What Is It Like Traveling In South America With Kids?
South America sits at the bottom of the list for popularity among parents in our Family Travel Support Group on Facebook. In fact, only family travel in Antarctica had less interest in our polls. But, I'm going to let you in on a secret. South America is one of my family's favorite places for family travel.
First of all, the continent is huge, and it's made up of a spectacular mix of Indigenous cultures that are steeped in history that dates back long before the arrival of British, Spanish, and Portuguese explorers.
The food throughout South America is absolutely phenomenal. With ethnic fusion mixed with European flavors, it's hard to beat the incredible variety of dishes found throughout the continent. In fact, Lima, Peru, alone is home to three of the world's top ten restaurants!
Family travel in South America isn't without its challenges. There are 14 countries in South America. And, while most of incredibly safe and wonderful, there are a few that are dealing with political issues and are best to avoid for the time being.
We've been traveling with kids for 10 years now, and South America was the third continent that we visited as a family. I'm sure that our tips and guides for the countries we have visited will help you plan your family travels on the South American continent.
You can explore some of our most popular South America family travel blog posts below. Or, feel free to head over to our YouTube channel to explore some of our South America family travel videos.
Read Our Latest South America Family Travel Blog Posts