Explore the Colombian capital with these incredible things to do in Bogota, Colombia: waterfalls, salt Cathedrals, and hidden treasure.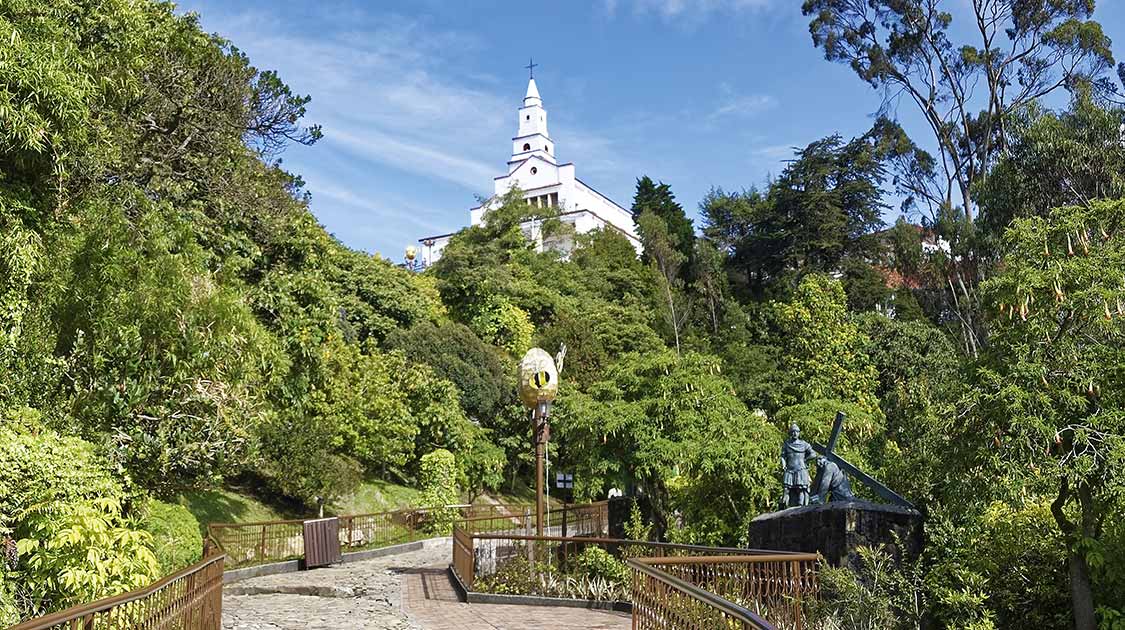 Nestled in an upland basin 8,600 ft above sea level in the northern Andes Mountains, the Colombian capital of Bogota is one of the most vibrant capitals in South America.
Although the size of the city can be overwhelming for visitors looking for the best things to do in Bogota, Colombia, it's actually an incredibly accessible city. In fact, Bogota is packed with incredible attractions from the historical to the chic. And although it has a population bordering on 8 million people, Bogota still retains an intimate atmosphere thanks to its unique neighborhoods and weekly Ciclovia bike route that shuts down major thoroughfares to motor traffic.
Whether you're visiting Bogota with kids or exploring for work or travel, taking some time to explore the incredible Bogota attractions will help you gain an excellent perspective on this city and Colombia as a whole.
From the upscale neighborhoods, incredible Bogota hotels, lush parks, and historical treasures let's explore some of the incredible things to do in Bogota, Colombia.
Interested in the best places to stay in Bogota, Colombia? You can find our favorites here.
About Bogota, Colombia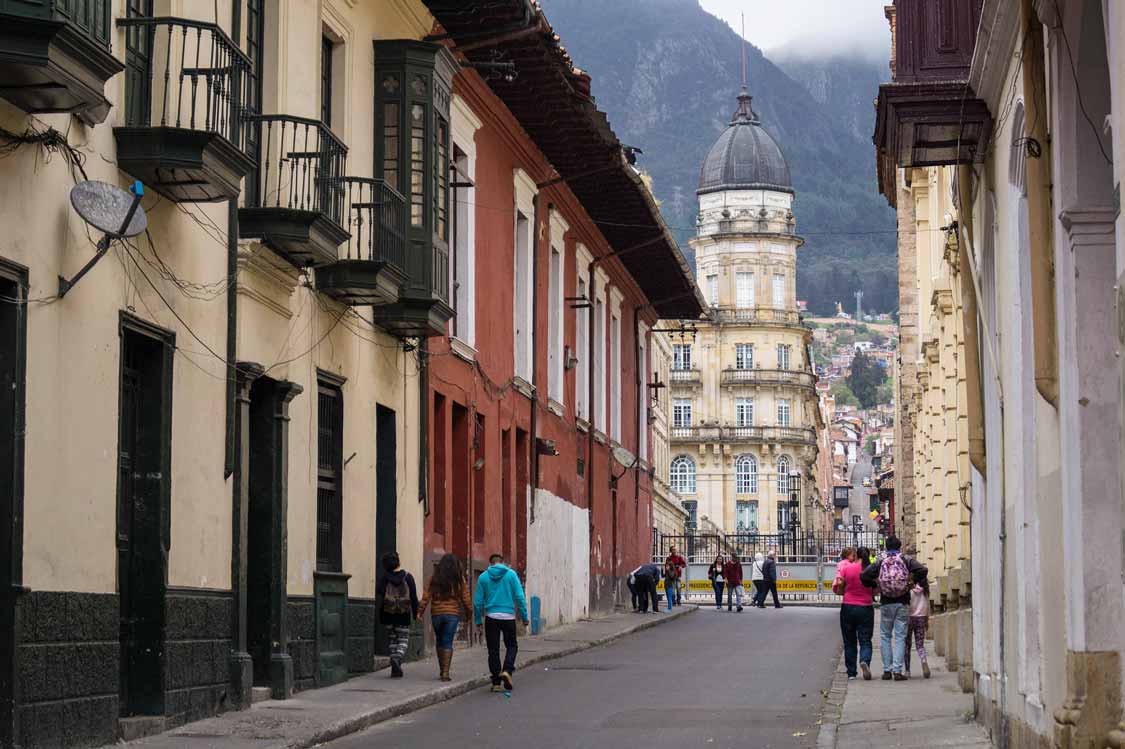 Bogota, formerly known as Santa Fe de Bogota until it was renamed in 1991, has a rich history that pre-dates the arrival of Europeans in the 1500s. For centuries it was populated by the Chibcha-speaking Muisca peoples who settled the valleys and rich highlands of the Altiplano. This society made a good living off fertile soil, huge salt deposits, and creative goldwork.
The city was declared the capital of the New Kingdom of Granada in 1538 by the Spanish after they conquered the Muisca and became the local seat for the Spanish government. In 1819 it was declared the capital of the independent nation of Grand Colombia and was renamed Bogota in honor of the Muisca people from whom the land was stolen.
The Best Things To Do In Bogota, Colombia
Wander Through La Candelaria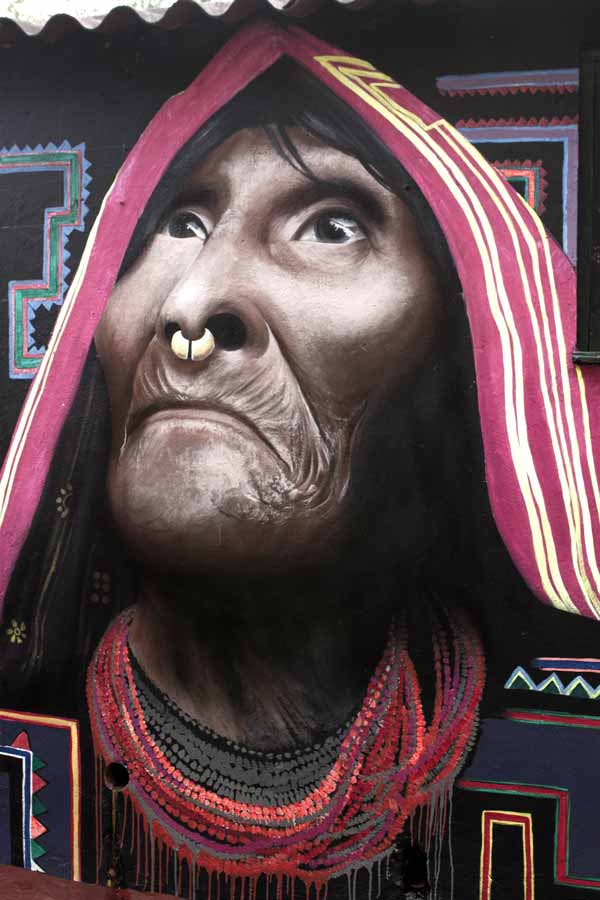 La Candelaria is the oldest and one of the most popular places to visit in Bogota. The mix of Spanish, Baroque, and art deco architecture combined with vibrant street art murals draw visitors through the narrow streets and alleys past small shops and cafes.
The atmosphere of La Candelaria is infectious; it's easy to spend an entire day wandering along the cobblestone alleys and exploring the shops. But La Candelaria is also home to some of the most incredible things to do in Bogota, such as the Gold Museum, Plaza Bolivar, and Monserrate, which we'll get to through this article.
You can sit and enjoy a coffee at many small boutique cafes or spend some time with the family, meeting the many street performers and musicians that line the plazas.
If you only have two days in Bogota, I suggest you make a visit to La Candelaria first.
Take In The Views From Monserratte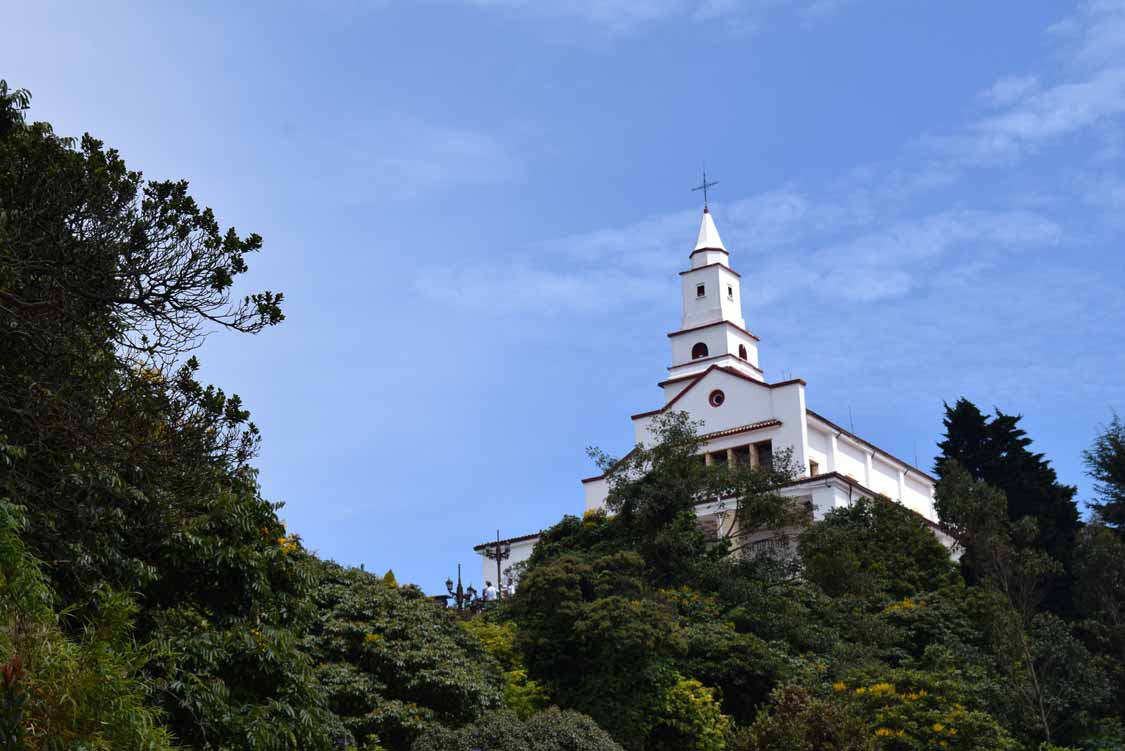 Towering 1,500 feet over downtown Bogota, Monserrate is a stunning destination that can be seen from just about anywhere in the city. The mountain top is accessed via an aerial tramway that offers a relaxing ride and stunning views.
At the top of the tramway is one of the most sacred places in Bogota. In fact, many locals and visitors make a pilgrimage up the mountain by foot, some even while kneeling to reach the Monserrate Church and look upon a crucifix and a statue of Jesus Christ that was carved in 1656.
Along with the church, the mountain also has a restaurant, beautiful gardens, and souvenir shops to explore. Monserrate is located in the La Candelaria district.
Experience The Gold Museum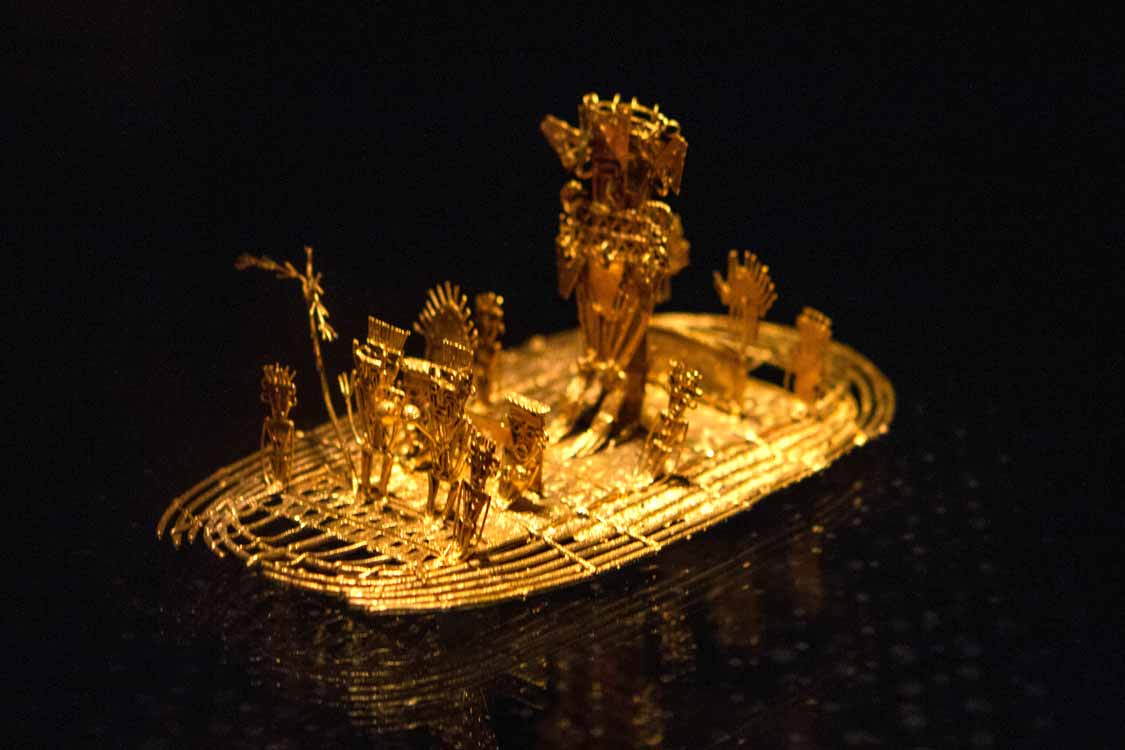 The Museo del Oro, or the Gold Museum, is the most fascinating museum in Colombia. Not only is this Bogota museum home to more than 30,000 pieces of gold and gold artwork, but it also tells the fascinating story of the importance of this metal in pre-Colombian culture, including the incredible El Dorado treasures from the nearby Lake Guatavita, home to one of the country's biggest mysteries.
The museum shares how the country's Indigenous people discovered mined and crafted gold to make artwork, jewelry, masks, and offerings. The museum is tastefully designed and was even a fun experience for our normally-museum-aversed children.
Take a Break At Plaza Bolivar
Located at the heart of La Candelaria is Plaza Bolivar, Colombia's main square and the heart of the government. This pigeon-filled square is where you'll find important government institutions such as the Palace of Justice, the Capitol Building, and the impressive Cathedral of Bogota.
Plaza Bolivar is always packed with police who are there to protect the Presidential Palace. Their presence isn't a surprise given the turmoil of Colombia during the days of Pablo Escobar and his attack on the Palace of Justice. Luckily, Colombia is a far different place now that the government, Narcos, and rebels have ended their longstanding war.
Shop The Usaquen Markets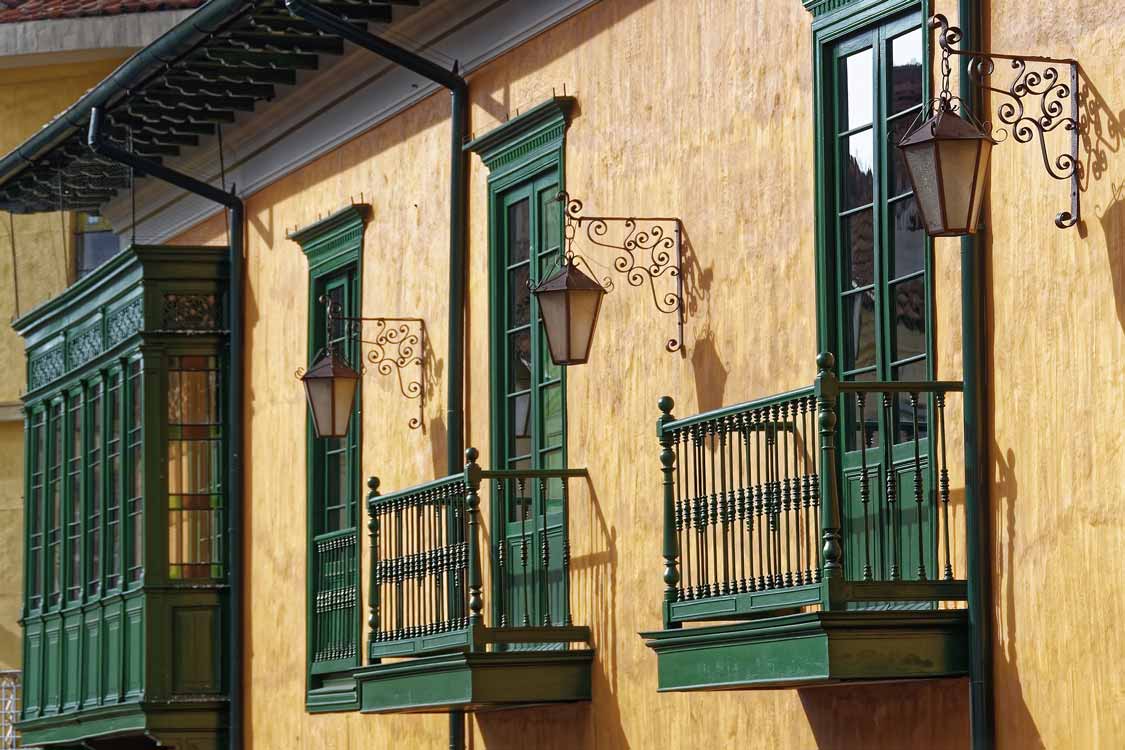 The Usaquen neighborhood is one of our favorite places to stay in Bogota. It's a little removed from the main core of the city, and it offers a small-town feel in a vast city.
Usaquen is a former countryside village that was absorbed by the relentless expansion of Bogota in 1956. Nevertheless, the town has retained its rural feel, and a visit here definitely feels like you're visiting a completely different city.
The cobblestone streets are lined with artisan craft shops, boutique cafes, and custom jewelry makers. There's also a trendy flea market that runs each week.
Explore The Salt Cathedral of Zipaquira
Unfortunately, a bout of car sickness in our 3-year-old caused us to miss the last entry into the Salt Cathedral of Zipaquira. But we will definitely be exploring it on our next trip to Colombia.
The Salt Cathedral isn't located in Bogota directly, but rather in Zipaquira, which is about an hour from the city. The entire cathedral is carved from the remains of a salt mine deep beneath the earth.
The church contains many alcoves for prayers and is gorgeously lit throughout in multiple colors that seem to make the church glow. There is even a cafeteria and souvenir shop.
While you're in the area, take some time to explore the town of Zipaquira as well, it's a pretty little Colonial town.
Search For Lost Treasure At Laguna de Guatavita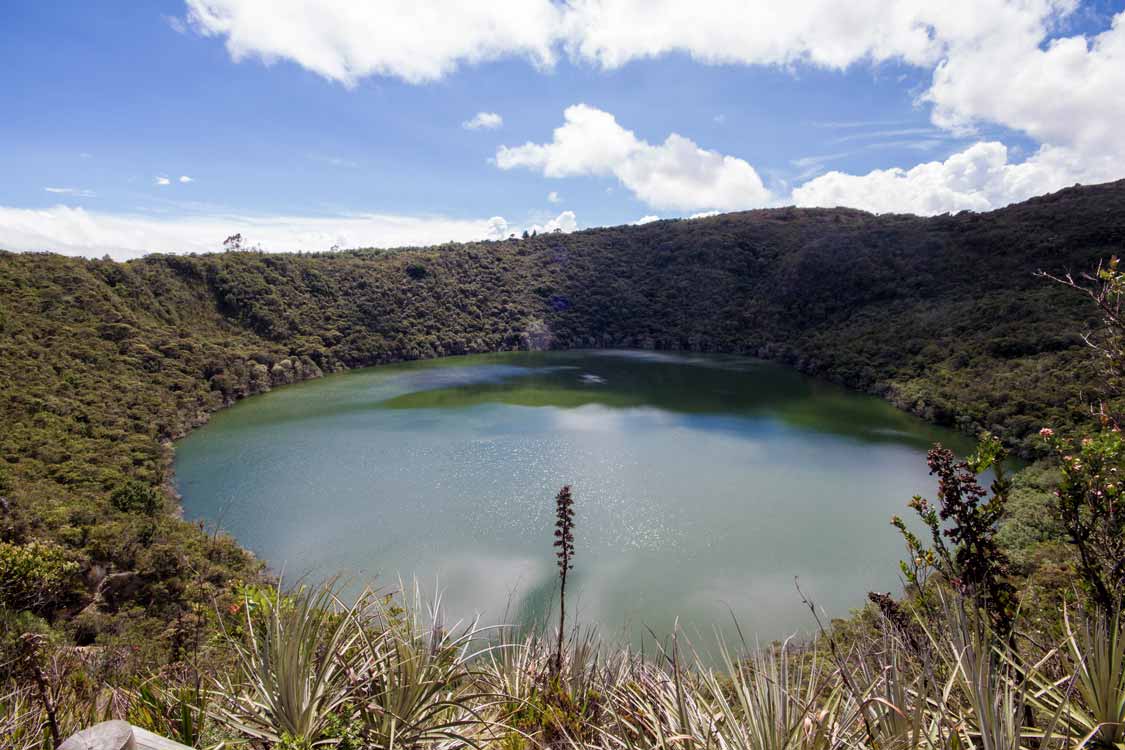 One of the coolest places we visited while in Bogota was Laguna de Guatavita. This famous crater lake is about an hour and a half from downtown Bogota, and the route takes you through charming countryside towns.
A visit to Laguna Guatavita means touring through the rolling hills and farmland of the Bogota rural landscapes. And when you arrive, you'll experience an entirely different side of the capital.
Laguna Guatavita is steeped in folklore that you can read about at the Museo del Oro. It's believed to have been an ancient sacrificial spot where the Indigenous people threw golden artifacts into the water. Many attempts have been made to drain the lake and retrieve the gold, but none have been successful.
I recommend hiring a guide so that you can get transportation and hear the incredible tales of the Muisca people, the Golden Kingdom, and learn about the beautiful plants and animals of the region.
You can read about our time exploring Laguna de Guatavita here.
Museo do Botero
After checking the gorgeous Botero sculptures in the coastal city of Cartagena, a stop at the Museo de Botero to experience more work from one of Colombia's most celebrated artists was a must.
The museum, founded in 2000, is home to a huge collection of work donated by artist Fernando Botero to the Banco de la Republica de Colombia under the agreement that they would be displayed for everyone to experience free.
The Museo de Botero also houses work by other celebrated artists, including Monet and Picasso. If you're an art-lover, it's a must-see experience in Bogota. You can check out their website here.
Hike to La Chorrera and El Chiflon Waterfalls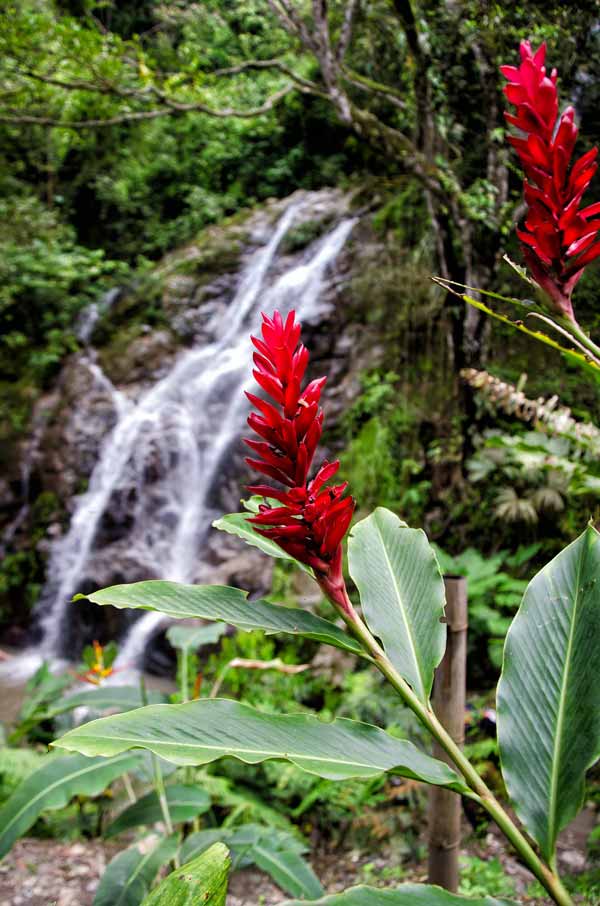 Located just outside the borders of Bogota are two absolutely breathtaking waterfalls. Reaching La Chorrera waterfall and El Chiflon waterfall requires a 3-hour round-trip hike through the lush Colombian countryside.
You can reach the trailhead by bus or car or join an organized tour that will take a small group out to the falls and back. The hike is moderately difficult, and I recommend having decent footwear. It's definitely not one that you want to wear your dress shoes for. But the trails are well marked, and the pools near the falls make for a great spot for a swim.
Visiting Bogota With Kids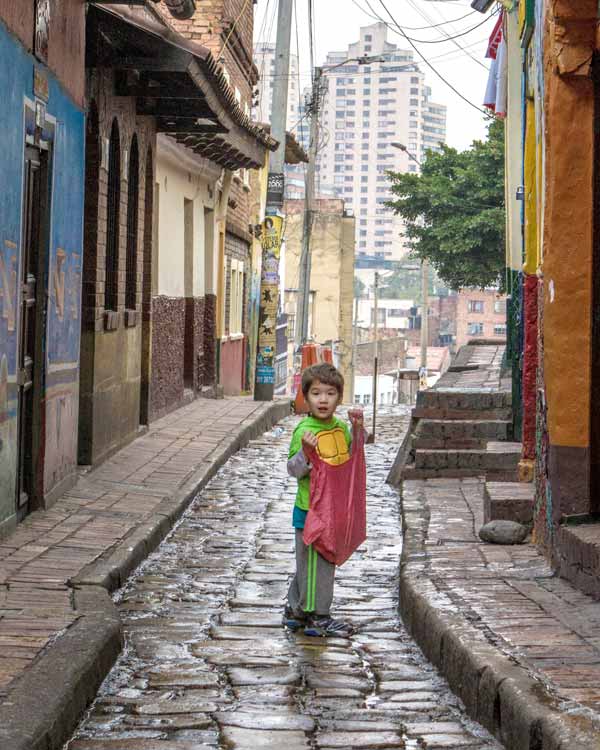 Colombia has become one of the most popular country's to visit for families. The local culture has a rich love for children, and the idea that "children come first" means that almost everything in Bogota is family-friendly.
At the airports, families with young children are often given preferential treatment. In fact, we were regularly skirted to new lines wherever we traveled.
Bogota is a big city, and it's always good to be extra careful with any big city. However, Bogota is also one of the safest South American capital cities. It has a lower crime rate than many cities, including Buenos Aires and Lima. And although you do need to be extra careful after dark, visiting Bogota with kids is safe.
Final Notes On Travel To Bogota, Colombia
Bogota is such a great city for families. And there are more than enough things to do in Bogota to keep you busy for a long time. But it is also a huge city, and with any big city, there are always risks. Pickpocketing is very common, especially in areas such as La Candelaria after dark.
If you're new to family travel, head over to our tips for international family travel post or our family travel gear guide to ensure that you have everything you need to explore Bogota comfortably. It is a very stroller-safe city, but I recommend bringing a travel-friendly stroller that will make your experience much easier.
And feel free to drop any questions, or comments below. I always answer them.
If you're passionate about family travel, head on over to our Family Travel Support Group on Facebook. It's a fantastic community of parents who love travel. We share experiences, knowledge, and the lessons learned along the way. You can also sign up for our newsletter to keep in the loop about new family travel adventures
Wandering Wagars is a participant in the Amazon Services LLC Associates Program, an affiliate advertising program designed to provide a means for sites to earn advertising fees by advertising and linking to amazon.com, amazon.co.uk, amazon.ca. Amazon and the Amazon logo are trademarks of Amazon.com, Inc., or its affiliates.
You May Also Like To Read: