From Vancouver B.C. To St. John's Newfoundland Explore Our Canada family travel blog will let you experience the best of the country.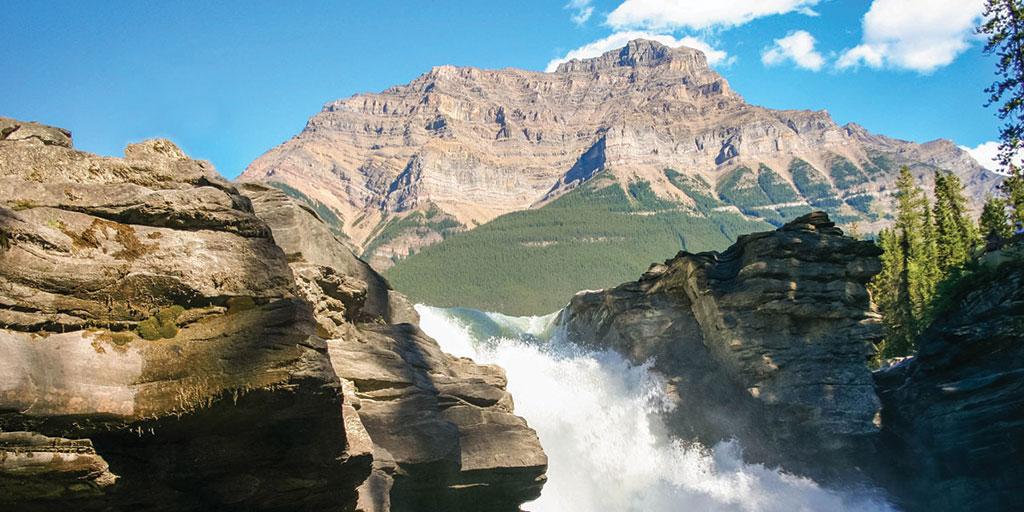 There Is So Much More To The Great White North. Discover Why With Our Canada Family Travel Guide
Beyond being one of the world's most beautiful countries, Canada is our home. Kevin and the boys were born here, and Christina immigrated to Canada from the Philippines when she was 10-years-old. Canada is epic, beautiful, and overflowing with amazing family adventure travel opportunities. The country is anchored between the magnificent west coast and the quiet and beautiful east coast by the capital of Ottawa, Ontario.
Canada extends from the Pacific shores and the Rocky Mountains to the Maritime provinces and their quaint fishing villages. The southernmost point of Canada reaches down as far south as Northern California and the Northern Territories stretch up to encompass the North Pole. Canada is among the safest, and friendliest countries in the world. And there is no surprise that as the world's 2nd largest country, Canada is a paradise for those looking for adventure travel for kids!
We explore our home as much as we can and have discovered some of the best family travel in Canada. Whether you're looking for locations for Canada vacations, or the best travel sites in Canada, we've probably been there! Below we have included our articles on family travel in Canada. To help you find what you need we have also broken down our family travel blog articles by province and territory. Or you can use the search bar in our navigation menu.
Our Canada guide will show you the best destinations in Canada from coast to coast and from the American Border up to the Arctic Circle. Come explore the best of family travel to Canada with us.
Read Some Of Our Most Popular Canada Family Travel Blog Posts
Check out some of our most popular travel Canada blog posts to whet your appetite for this epic and beautiful country.
Tips For Family Travel in Canada
Canada is the second largest country in the world, and as such, it can be a challenge to see it all. Our Canada guide lays out some of the most important information that you need to know before traveling to Canada with kids. You'll find more information about travel in Canada in the Provincial sections of this website.
Currency

The Canadian dollar can vary against the US dollar. It averages approximately .75 USD. You can find the current rate here.
ATM machines are readily available. Debit and Credit Cards are accepted at most locations nationwide.

Electricity

The Canadian electrical system runs on 110 Volts AC. The same as the United States.

Cellular Phone Service

Canada is a bit notorious for its expensive cell phone service. Sim Cards are available from most national cellular service providers such as Bell, Rogers, and Telus.

Roads and Driving

Canada accepts international driver's licenses (IDPs). The road network in Canada is excellent in most urban areas. There is a high-quality network of highways that run throughout the country. Some regions are very remote however and require special care when driving. This is especially common in the northern regions and throughout the territories. Insurance is required for all vehicles traveling on Canadian roads.
Important Words And Phrases To Know For Family Travel In Canada
Canada is a country with two official languages, English and French. But, Canada is also a huge country, so that language can vary between local dialects, especially in the Canadian Maritimes which is separated from the rest of English-speaking Canada by the French-speaking Quebec.
French is the dominant language across the province of Quebec. They speak a regional dialect known as "Joual", although it's locally referred to as "Quebecois", which varies quite a bit from traditional French found in countries such as France.
Northern Ontario and much of the Maritimes has many French-speaking communities as well, and the French influence on the language is very evident in rural communities. In fact, it was French-speaking Acadians who fled to Louisiana from the Canadian Maritimes who led to much of the rich French culture found in that state.
Because this blog is written in English, I'll assume that you don't need help with those words. Instead, I'll share some of the French language important words to know.
Important French Words To Know:
Yes: Oui
No: Non
Thank You: Merci
Thank You Very Much: Merci beaucoup
You're Welcome: Ca va bien
Please: Si'l vous plait
Excuse Me: Pardon
Hello: Bonjour
Goodbye: Au revoir
Bathroom: Salle de bain
Explore Our Canada Travel Blog Through These Provinces and Territories
Read Our Latest Canada Family Travel Blog Posts