There's More To New York State Than Manhattan! Discover it all with our New York family travel blog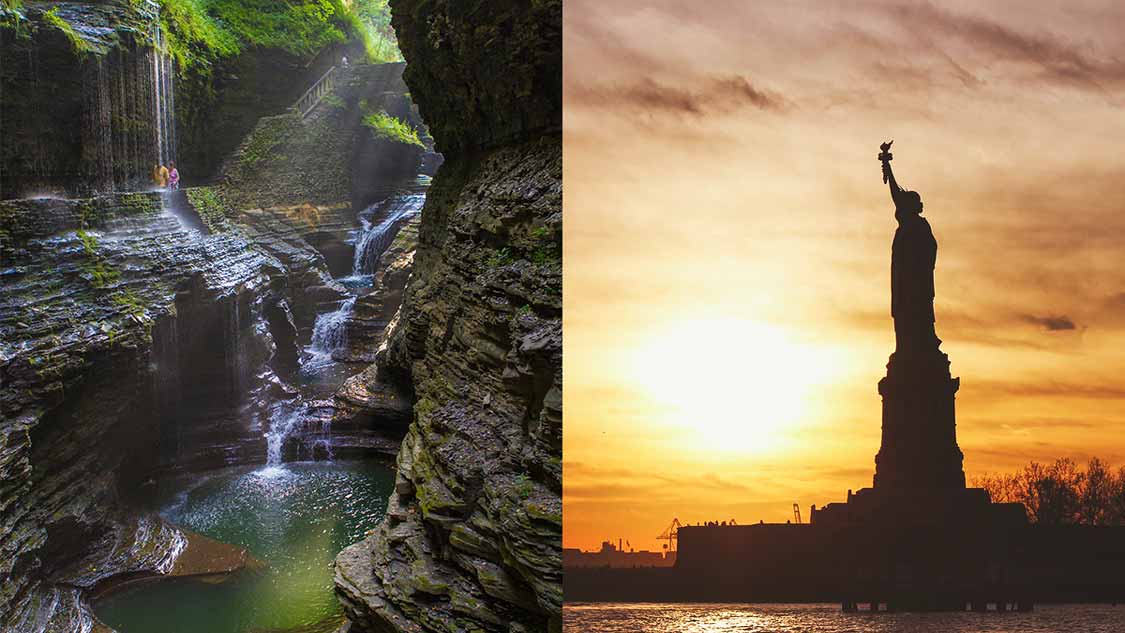 New York State Offers The Perfect Mix of Big City and Outdoor Experiences. Discover It All While Exploring New York With Kids
Home to one of the greatest cities on the planet, New York State family travel is one of the hottest tickets around. From Broadway to Times Square, New York City is one of the most amazing destinations for culture and education. But, Manhattan and the surrounding boroughs are just a tiny part of what makes visiting New York State with kids so incredible.
In fact, if you were to look at New York on a map, New York City is just a speck. With some of the greatest landscapes and road trips in America, Upstate New York has become one of our favorite places in the USA for travel with kids.
Whether you're looking for incredible Upstate New York ski resorts, wild, nature-based museums, or some of the coolest small towns in America, Upstate New York is full of wonder, nature, learning experiences, and rich history and culture.
So join us as we explore ALL of New York State for families. You'll soon discover why it's one of the top places to visit in the USA.
Read Some Of Our Popular New York Family Blog Posts
Tips For Family Travel In New York State
Our New York Guide will give you the breakdown for what you need to know about family travel to New York State.
Capital

The capital of Colorado is Albany. During the 18th and most of the 19th century, Albany was the center of trade and commerce in New York State before New York City rose to prominence.

Weather

New York State is a four-season destination. Summers tend to be hot and humid, while winters, can drop well below the freezing mark.
Read Our Latest New York State Family Travel Blog Posts