There are so many things to do in Tupper Lake New York to keep the whole family busy. From the iconic Wild Center to craft breweries and so much more.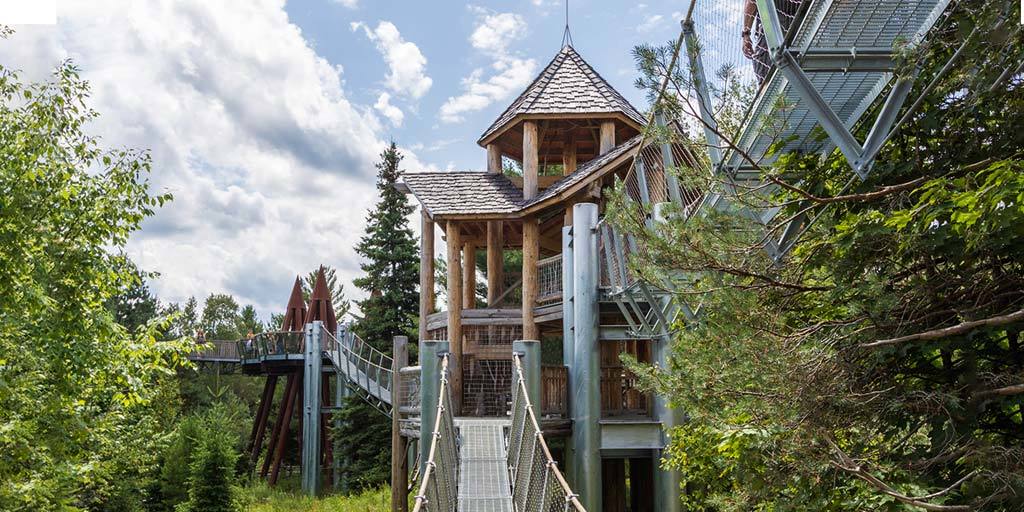 The village of Tupper Lake NY is a town going through a massive resurgence in 4-season tourism. This small town may seem like just a dot on the map, even compared to nearby Lake Placid, and Saranac Lake, the other two towns that makeup Upstate New York's tri-lake region. But, there are so many incredible things to do in Tupper Lake NY, and the surrounding area that it's almost unfair!
Not only is Tupper Lake home to the world-famous nature center, the Wild Center, but it sits smack in the middle of the mind-blowing Adirondack Mountains. This makes Tupper Lake one of the best jumping-off points to experience the best things to do in the Adirondacks. Not only does the village sit on picturesque Tupper Lake, but it is surrounded on all sides by some of the most breathtaking scenery in New York State.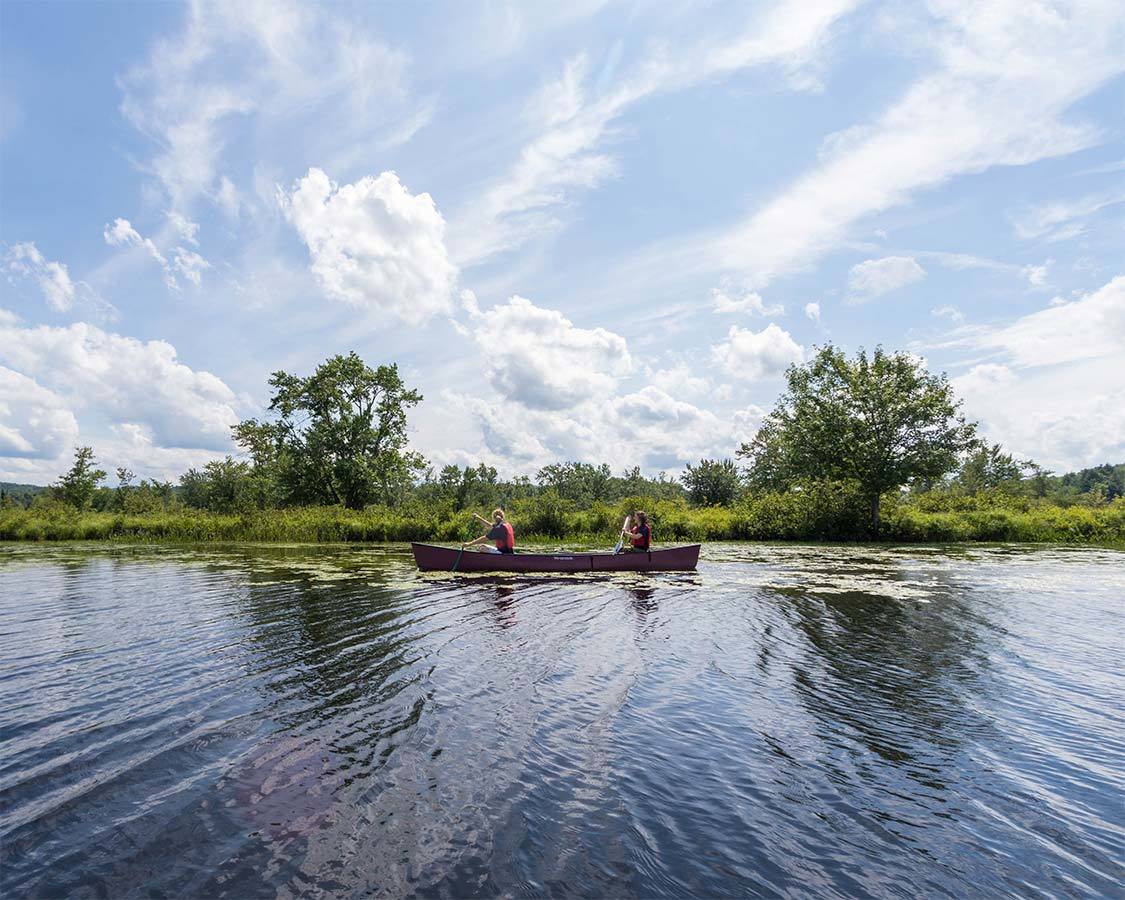 What You Need To Know About Tupper Lake NY
Tupper Lake grew from a lumber town. Established in 1844, the city grew fast thanks to easy railroad access. Although it suffered a devastating fire in 1899, Tupper Lake NY rebounded quickly into one of the most modern villages in the region. Tupper Lake, along with nearby Saranac Lake, and Lake Placid, form the core urban centers of this part of the Adirondacks. Together, the three villages are referred to as the Tri-Lakes area.
Tupper Lake saw an economic crash as the development of large-scale shopping and big-box stores drove businesses away from the town. But, in recent years, Tupper Lake has seen a huge resurgence in growth. This is thanks, in part, to the village embracing tourism and outdoor adventure with world-class attractions such as the Wild Center, and a boost in the local food and craft beer scene that drives many visitors to Tupper Lake.
The village is known for its rich forestry history. And a walk through Tupper Lake will definitely offer a glimpse of the Lumberjack roots that helped shaped Upstate New York. From the Lumberjack Grill, a popular breakfast spot that serves, well, Lumberjack-sized breakfasts. There is also the annual Lumberjack and Jill held in town. It was here that our kids got a chance to hold their own at ax throwing. It's also where I got upstaged by a 5-year-old!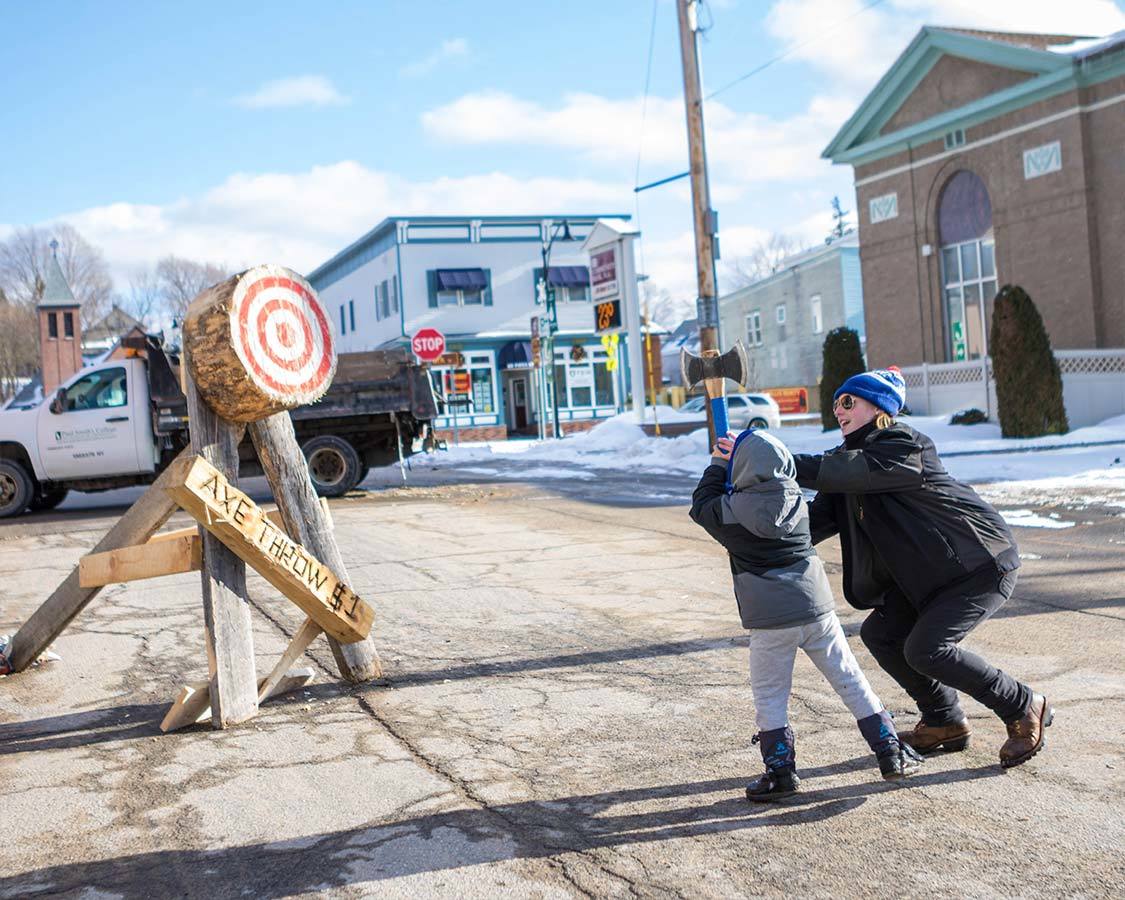 Fun Things To Do In Tupper Lake NY
If you are looking for fun things to do in Tupper Lake NY, you are in luck! This small town has more than its fair share of incredible attractions. In fact, the list of Tupper Lake things to do absolutely explodes when including the surrounding area. This is a double-bonus because driving through the spectacular Adirondack Mountains is one of the most beautiful New York road trips you imagine. Here are a few of our favorite things to do in Tupper Lake village.
The Wild Center
If you are looking for the coolest thing to do in Tupper Lake, The Wild Center has got to be near the top of your list. It is one of the coolest adventure centers we have discovered on our travels around the world. The Wild Center in Tupper Lake New York is an absolute must for families looking for things to do in the Adirondacks. This nature center is located right inside the borders of Tupper Lake, but it feels like a world away from urban life. The Tupper Lake Wild Center is part museum and science center and part Adirondack adventure park. The Instagram-worthy Wild Walk is one of the most famous parts of the Wild Center. But, this beautiful nature center has so much more to offer as well.
The Wild Walk is a multi-level treetop viewing and activity center and it is a visual spectacle. It houses a massive bird nest-style viewing platform and a huge walk-through tree house filled with educational information about the wildlife of the region. During the winter the Wild Walk closes down, but the hiking trails transform into popular snowshoe trails for the whole family.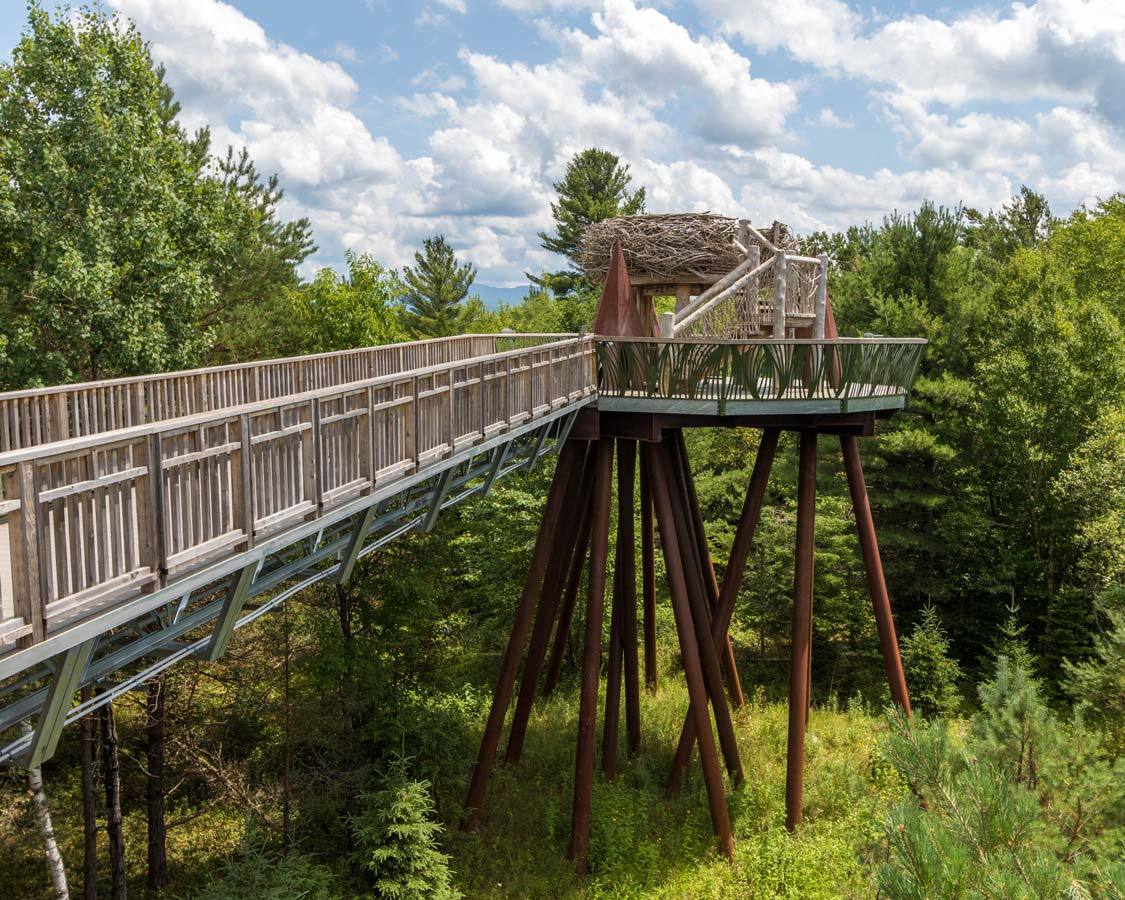 The Adirondack Sky Center And Observatory
An urban center is not the first place you would expect to find a great observatory. But, if you take a look at a satellite view of Tupper Lake, it all begins to make sense. There isn't much urban development in the area. And this means that light pollution has been kept to a minimum. And after our experiences of stargazing on Manitoulin Island in Ontario and in the Sacred Valley of Peru, we learned that the perfect combination of low light pollution, low humidity (to avoid haze), and high altitude means a brilliant view of the heavens.
If you are looking for things to do in Tupper Lake at night then a visit to the Adirondack Sky Center and Observatory (formerly the Adirondack Public Observatory), or APO as it is referred to locally, is a must. Their unique, ROR, or Roll-Off Roof observation room is a great place to take in the stars in comfort. You can check out the list of activities and events and weather conditions on the Tupper Lake observatory website here.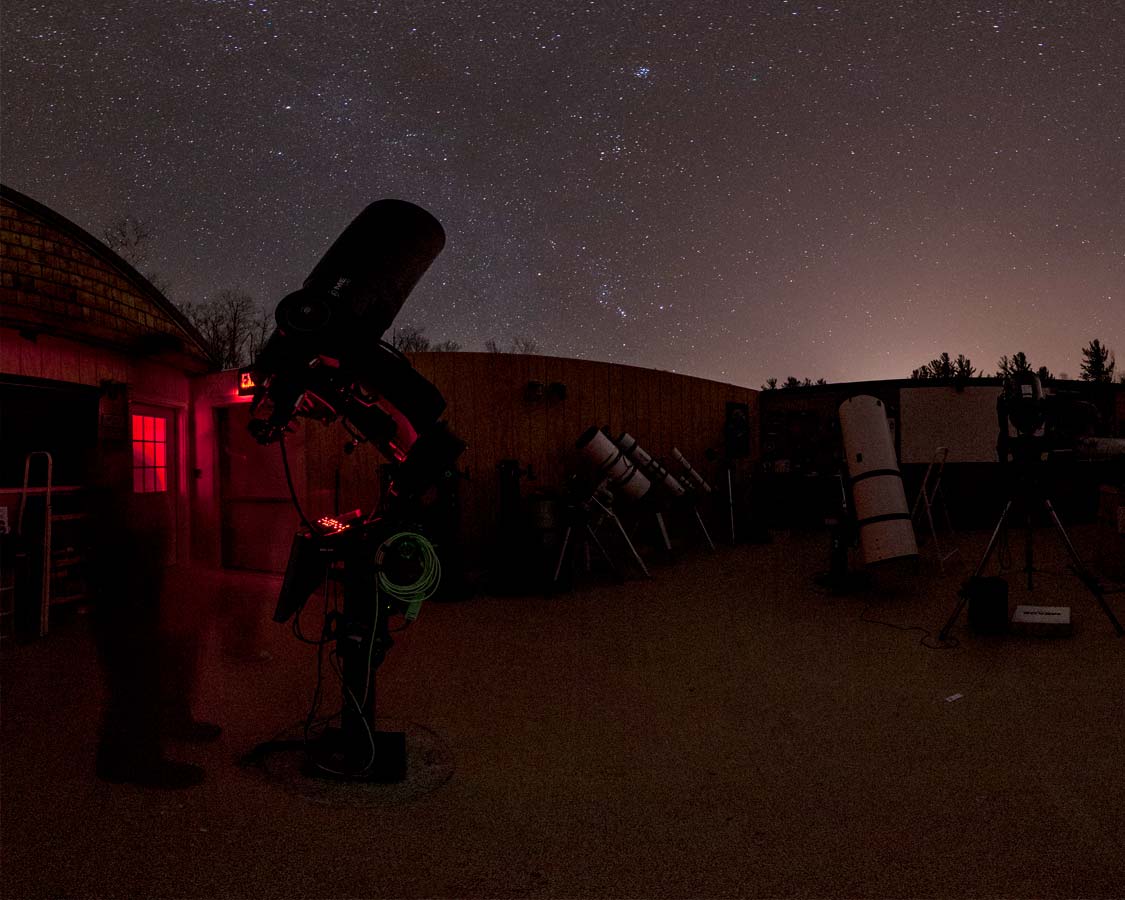 Go For A Swim Or Paddle At Little Wolf Beach
Little Wolf is often considered one of the hidden gems of Tupper Lake. Little Wolf Beach is one of the largest beaches in the Adirondacks. The beach sits on the shores of Little Wolf Pond. It is run by the town of Tupper Lake and has lifeguards on duty for those visiting Tupper Lake with kids. There is even camping for those looking to enjoy the beautiful Adirondack nights.
Paddleboarding, kayaking, boating, and more are all popular activities at Little Wolf Beach. And with some of the best swimming in the region, it's no surprise that it is one of the most popular Tupper Lake activities for locals. Little Wolf Beach may not be as long as other Adirondack beaches, like those in Lake George, but it's perfect for the area and a must for those looking for a great rural setting.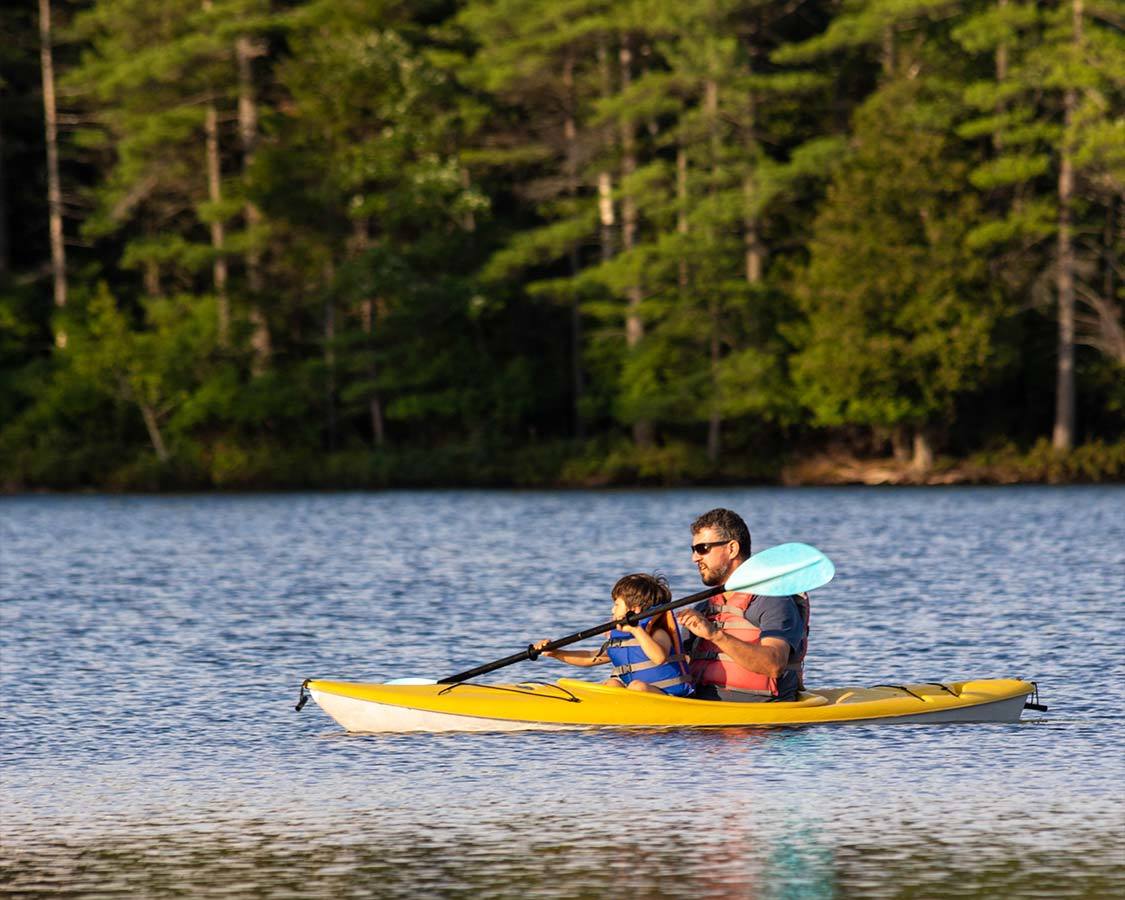 Dip Your Toes Into Bog River Falls
To get a taste of the beautiful Adirondack nature in a less formal setting than the Wild Center, head over to where Bog River Falls empties into Big Tupper Lake on the south side of town. Locals flock to Bog River Falls during the summer for picnics along the river. But Bog River Falls is popular whether you are visiting Adirondacks during winter or summer.
There are only about 7 parking spots at Bogs River Falls, so arrive early if you can. Once there you can enjoy the local wildlife, do some fishing, or just relax and enjoy splashing in the water.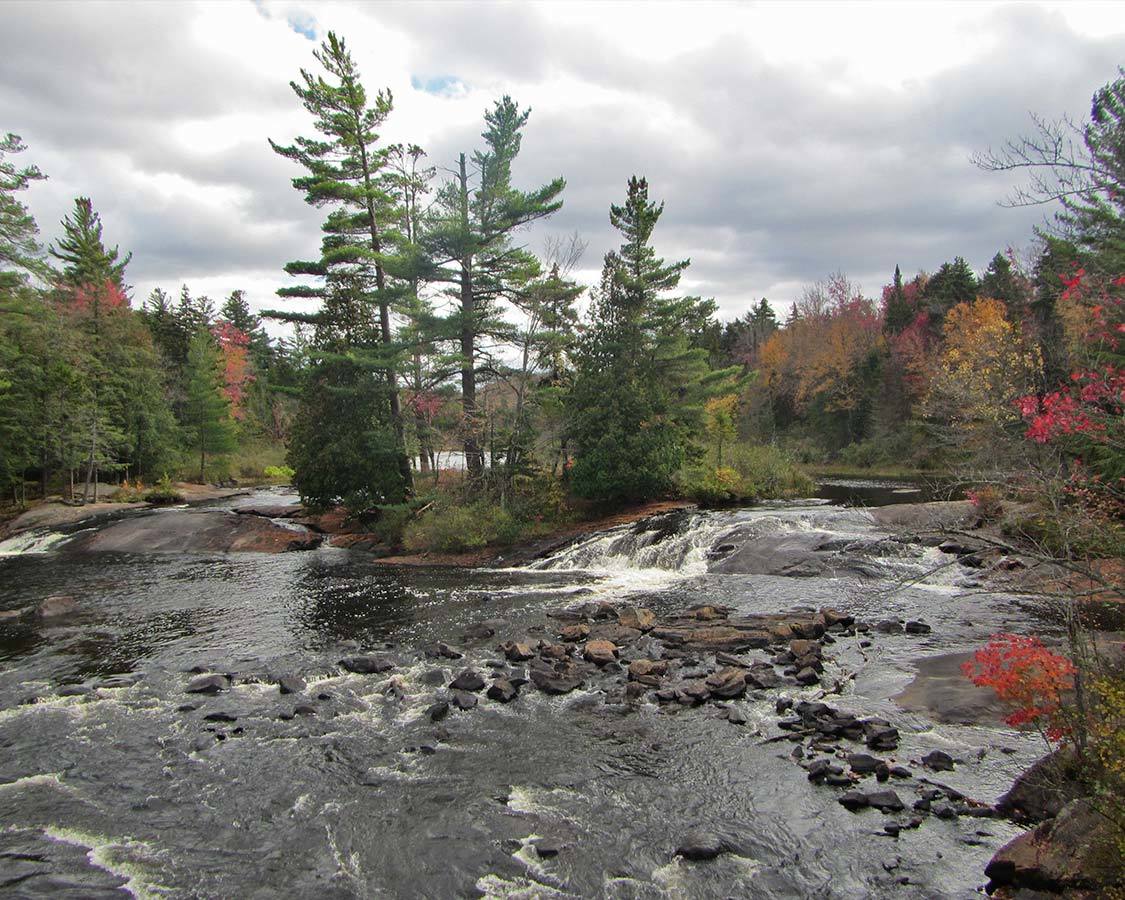 Take In The Local Craft Breweries
There is one local craft brewpub in Tupper Lake NY that you shouldn't miss. Raquette River Brewing is a popular spot on the Adirondack winter snowmobiling brew tour. It sits right next to the snowmobiling trail so there is a constant flow of backwoods travelers swinging by for some fun.
Raquette River Brewing
Raquette River Brewing is the spot for social fun in Tupper Lake. This local hotspot recently went through a major renovation with a large social area added on to deal with the crowds of locals and tourists that make their way to Raquette River Brewing. Raquette River doesn't have its own kitchen. Instead, there are two food trucks permanently located in the RRB parking lot to serve visitors.
This Adirondack Brewery offers a great atmosphere to unwind. There are comfortable chairs located near a roaring fireplace, lots of tables and chairs to socialize at, and a fire pit outside for those who just can't get enough of the fresh air. Owner Mark Jessie (who also owns the nearby Faust Motel) and his partner continue to run the more intimate brewery section of the Raquette River Brewing for those looking to escape the crowds.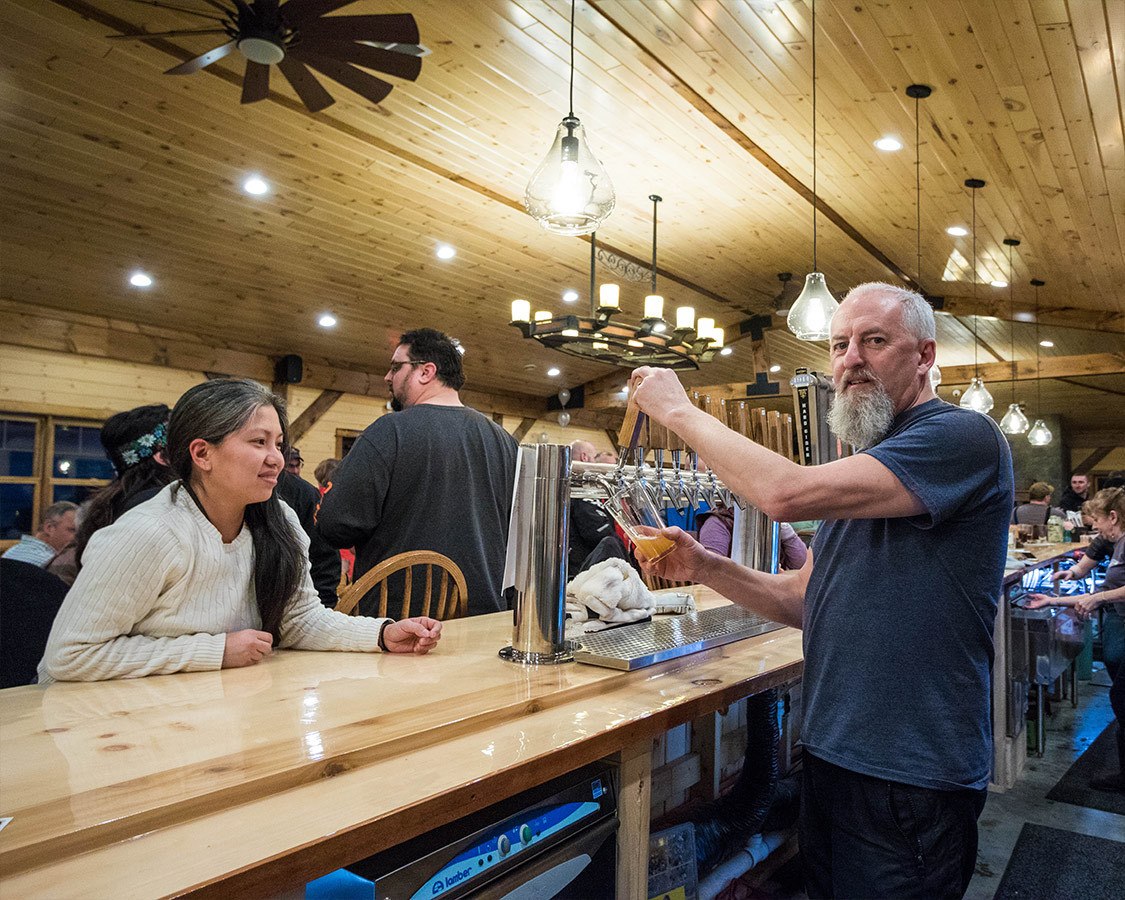 Things To Do Near Tupper Lake NY
All of the exciting things to do in Tupper Lake don't stop at the town's border. Tupper Lake New York is situated in a golden zone among some of the best Adirondack attractions. And within an hour's drive are some of the most unforgettable adventures imaginable. Here are some of our top things to do near Tupper Lake NY.
Make a Visit To Lake Placid NY
Tupper Lake is just a 40-minute drive from the thriving tourist town of Lake Placid NY. Not only is this town dead center among the gorgeous Adirondack Mountains, but it was also home to TWO Olympic winter games! The Lake Placid Olympic Center lets visitors ride bobsleds during the summer, skeleton luge in the winter, and even take in the view from the epic Olympic ski jump complex.
Nearby you can take the scenic drive to a castle along the Veterans Highway of Whiteface Mountain. There you can make the breathtaking climb to the top of Whiteface Mountain and drink in the awe-inspiring views from the top. You can check out all of the amazing things to do in Lake Placid here.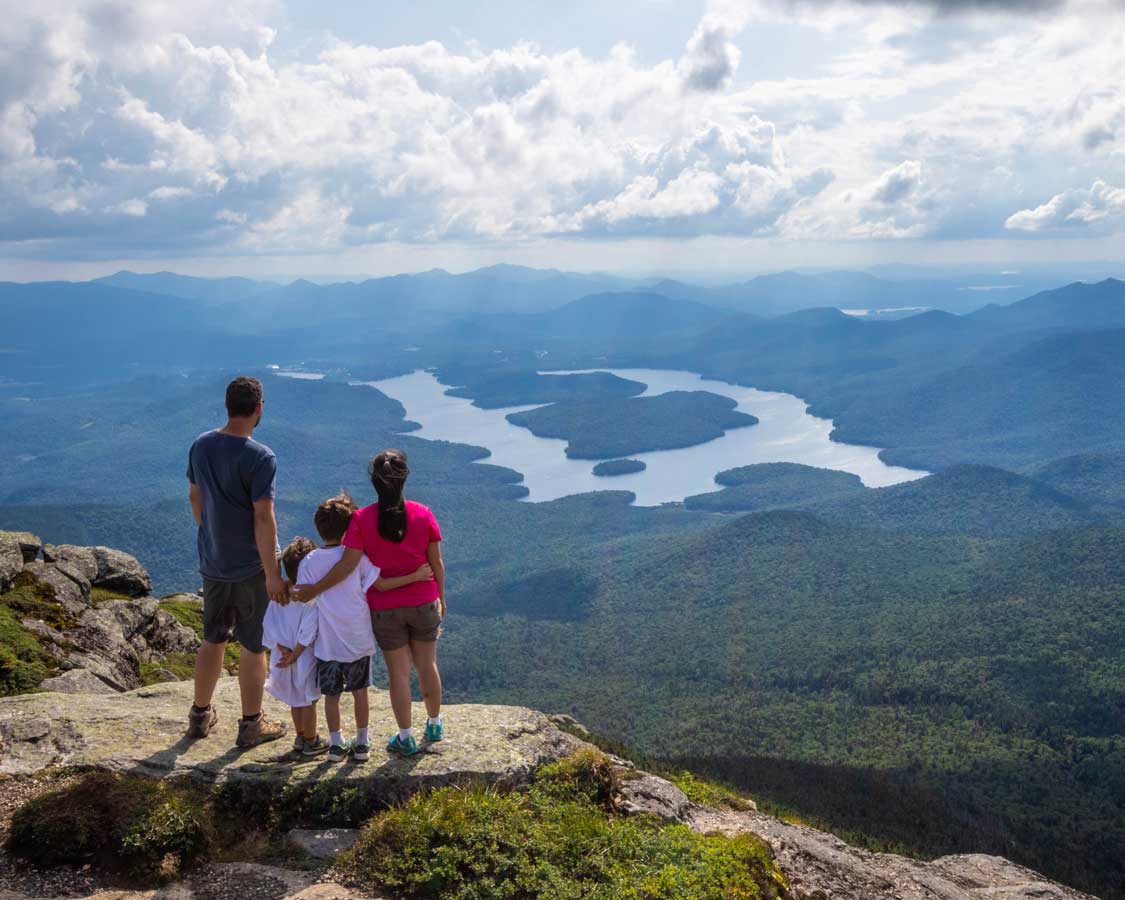 Explore Nearby Saranac Lake
Saranac Lake is just a 25-minute drive from Tupper Lake and offers its own amazing list of attractions. If you are looking for things to do in Tupper Lake with kids, or even as a couple's date, head over to the Adirondack Carousel where you can experience an artistic take on local wildlife and landscapes from one of the most beautifully carved carousels.
You can also take in the Saranac Lake maple syrup tours, lantern-lit sleigh rides, and of course, if you're visiting in the winter, join the throngs of locals and visitors alike that attend the Saranac Lake Winter Carnival. You can check out all of the great things to do in Saranac Lake here.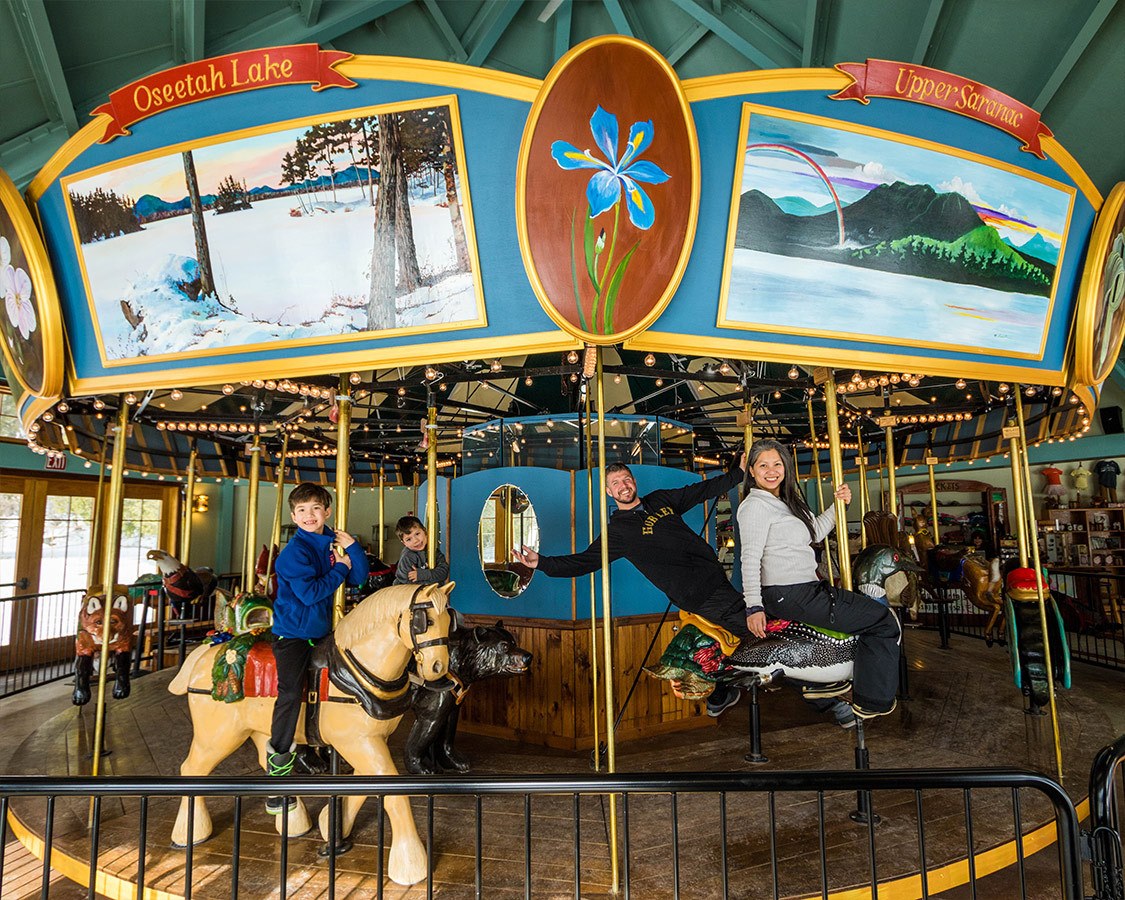 Ride The Rails In North Creek
Although there used to be a scenic railroad experience in Saranac Lake, it has been dismantled to make room for more Adirondack trails. But, if you are looking for a chance to ride the rails in New York State you can still indulge. North Creek is about an hour and fifteen-minute drive from Tupper Lake. Here you'll find Revolution Rail Co. They offer a very cool Adirondack rail biking experience that takes you through the thick forests to the edge of the Hudson River. We took on this experience and loved it both rain and shine! You can read all about our Adirondack rail bike experience here.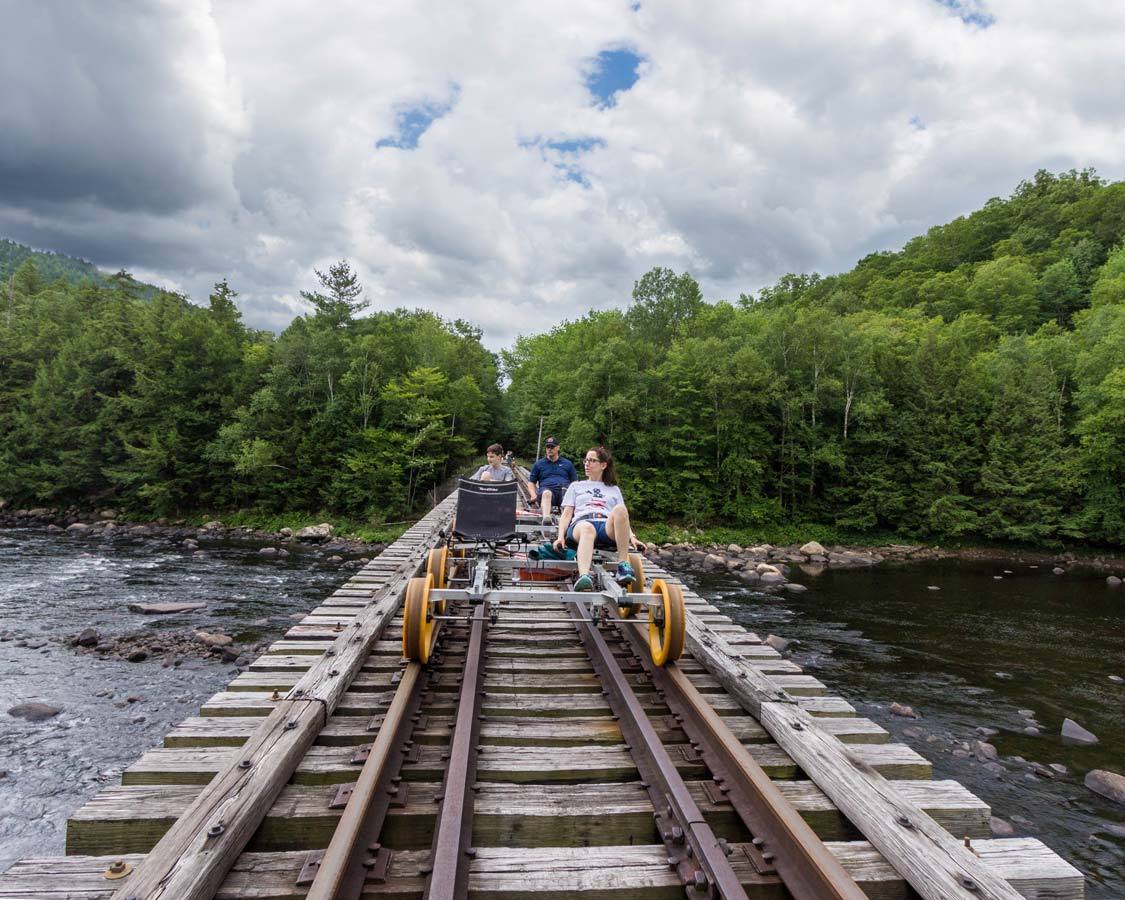 Ausable Chasm
If you really want to get into your Adirondacks vacation, make the one-and-a-half-hour drive to the town of Au Sable to experience the majestic Ausable Chasm. This 2-mile gorge has been carved into the landscape by the roaring Au Sable river. Not only does Ausable Canyon offer the chance to hike along roaring rapids and across swinging suspension bridges, but you can also take a rafting ride through the bottom of the canyon where you can almost reach out and touch the Ausable Chasm walls on either side. It's no surprise that it has been named the Grand Canyon of the Adirondacks. You can read all about our experience at Ausable Chasm here.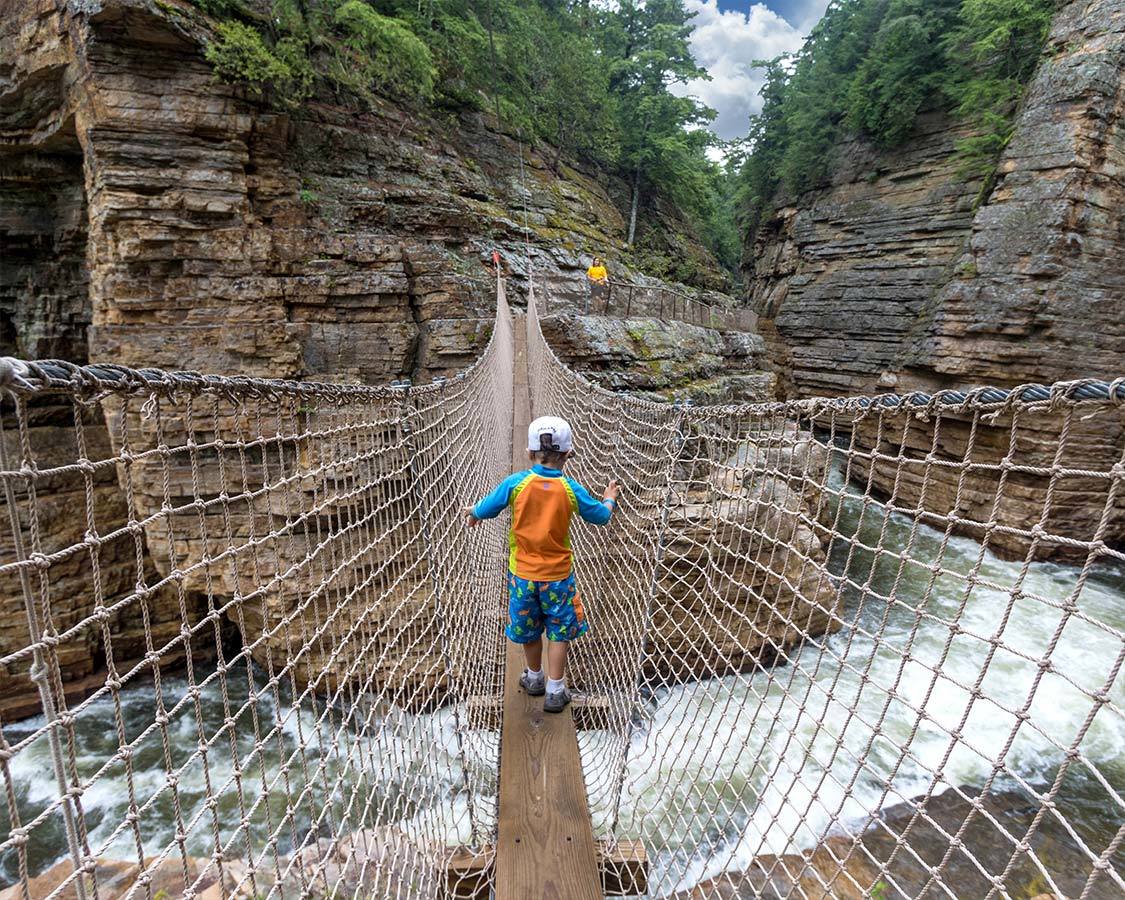 The Best Tupper Lake Hotels
Tupper Lake is a small town, so the choices within the village itself are pretty slim. But that doesn't mean that you are out of luck if you are looking for great Tupper Lake accommodations. As mentioned earlier, Mark Jessie of Raquette River Brewing and his partner Suzanne run the Faust Motel in Tupper Lake. These cozy cabin-style accommodations are located right off the main drag and are a great option for couples or small families. They book up pretty fast in the summer, but you can contact them for availability here.
Another option for hotels in Tupper Lake is Shaheen's Adirondack Inn on Park St. Shaheen's is run by Terry and Robyn Doole. Although under the same name, Shaheen's is not run by the same family that runs the local grocery and deli in Tupper Lake. The hotel gets excellent reviews on Trip Advisor and other booking platforms. You can check out the prices and availability for Shaheen's here.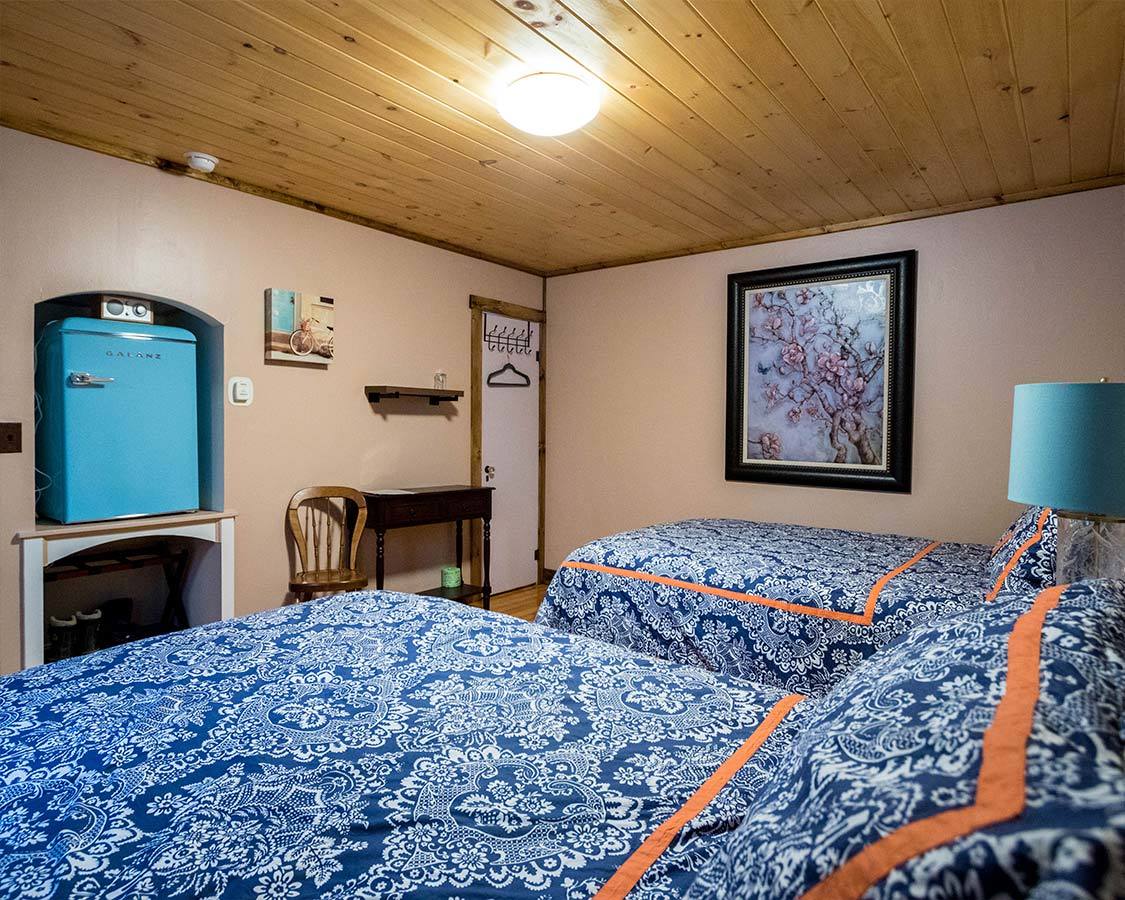 The Best Restaurants In Tupper Lake NY
If you're looking for the best places to eat in Tupper Lake NY, you're in luck! Not only does Raquette River Brewing offer some great food options, but there are many other great Tupper Lake restaurants to keep you fueled up and ready to go. Well Dressed Foods is Tupper Lakes' take on classy local cuisine. Whether you are looking for great coffee, smoothies, or one of their famous sandwiches, Well Dressed Food is a great spot for breakfast or lunch.
For something a little more down-to-earth, check out the local favorite Swiss Kitchen on Park St. This is where you can get great portions of local fare fit for a lumberjack. Don't expect a fancy garnish with your dish, the Swiss Kitchen is hometown cooking to the core.
If you're looking to satisfy your sweet tooth, one of the best donut shops in Tupper Lake is actually in a Laundromat. The Washboard/Donut Shop on Park St. creates original donut flavors daily. But, make sure you arrive early. The Washboard closes its donut shop daily at 2 pm.
Should You Visit Tupper Lake NY On Your Adirondack Vacation?
We had a lot of fun searching for things to do in Tupper Lake. The people here are incredibly open, friendly, and inviting. The atmosphere is pure-Adirondacks, and there are so many attractions in and around Tupper Lake that it can be hard to narrow down your itinerary. And that is exactly the kind of place that we love. Tupper Lake is filled with great family adventure activities to keep you hopping year-round.
So whether you are visiting Tupper Lake in the summer or the winter, you can almost guarantee that you won't get bored. There's a reason that we keep returning here. Have you ever been to Tupper Lake NY? Tell us about it in the comments. Or, head over to our Facebook page and share a photo of your trip. We would love to share in your adventure.
Disclosure: We were guests of the Regional Office of Sustainable Tourism (ROOST) and I Love New York during our visit. As always our opinions remain our own. Wandering Wagars is a participant in the Amazon Services LLC Associates Program, an affiliate advertising program designed to provide a means for sites to earn advertising fees by advertising and linking to amazon.com, amazon.co.uk, amazon.ca. Amazon and the Amazon logo are trademarks of Amazon.com, Inc. or its affiliates.
You May Also Like To Read:
Pin This Post For Later: