Our Family Travel To China Guide
Discover the best of travel in China with kids.
Our Guide To Family Travel In China
Home to mind-bending historical sites like the Great Wall of China, and legendary high tech cities like Beijing and Hong Kong, China is a country born to defy expectations. Discover the legendary food scene in Shanghai, or explore stunning mountains that seem to defy physics.
Whether you are looking for nature, urban exploring, history, culture, art, or something altogether different, China is bound to have something amazing to offer you.
Explore Our Guide To China With Kids
Check out some of our most popular China blog posts.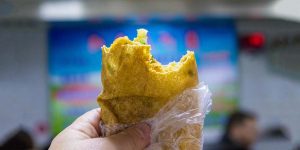 Explore the Unforgettable Shanghai Food Scene
Shanghai boasts a fascinating combination of old Chinese culture and modern expat influence. This has led to it developing one of the World's most amazing food scenes. Discover why a Shanghai food tour is the perfect experience in Shanghai with kids.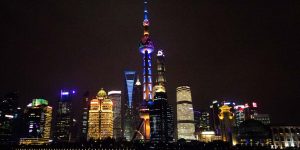 How To Spend 24 Hours in Shanghai with Kids
Shanghai China is one of the most exciting cities in the world. With a diverse cultural history and wild modern architecture, there is something for everyone to discover in Shanghai. Check out how to spend 24 Hours in Shanghai with kids.

What you need to know about travel in China
China is a huge country so traveling to China with kids can be overwhelming. Our China guide has a few things that will help get started before you attempt family travel in China.
Currency

Chinese currency is the Chines Yuan Renminbi. The average value of the Chinese Yuan is approximately $0.20 USD. You can check out the current value here.

Capital

The Capital of China is Beijing. This massive city of nearly 25 million people is the world's second most populist city and the most populated capital city. Beijing boasts a fascinating contrast of ancient and modern architecture. The city itself dates back over 3,000 years.

Electricity

China uses 220V, 50HZ, AC sockets (Hong Kong is 200V).

Cellular Phone Service

Cell phone service is readily available throughout Urban areas of China. Sim chips are cheap and can be added to unlocked phones.

Computers and Social Media

China actively restricts many popular websites and social media channels including Google, Facebook, Twitter, and Instagram. Their restrictive firewall is popularly referred to as "The Great Firewall of China". China offers Chinese alternatives to these platforms that are popular among locals. These restrictions are not enforced in Hong Kong, which until a few years ago was under British rule. Those requiring access to traditional internet channels will require access to a VPN service.

Roads, Driving and Public Transit

Mass transit in urban China is quite developed and is a popular way of getting around.
International drivers licenses (IDP's are not valid in China. You require a Chinese drivers license (Taiwan, Hong Kong, and Macau licenses are also not accepted). Provisional licenses are available in major cities, however, it is much easier to hire a car and driver.

China with Kids

Family travel to China is popular. From the amazing wildlife to the gorgeous cities, China is a wonderful country to travel with children. Generally, children are not doted on here, and you will rarely find accommodations that are built with children in mind, but the activities more than make up for that.
All the best of Family Travel in China