Airport layovers can be a major hassle. But during our 24-hour layover in Shanghai China, we decided to make the best of it and see how many things to do in Shanghai that we could pack into our schedule. It turns out that we could do WAY more than we expected.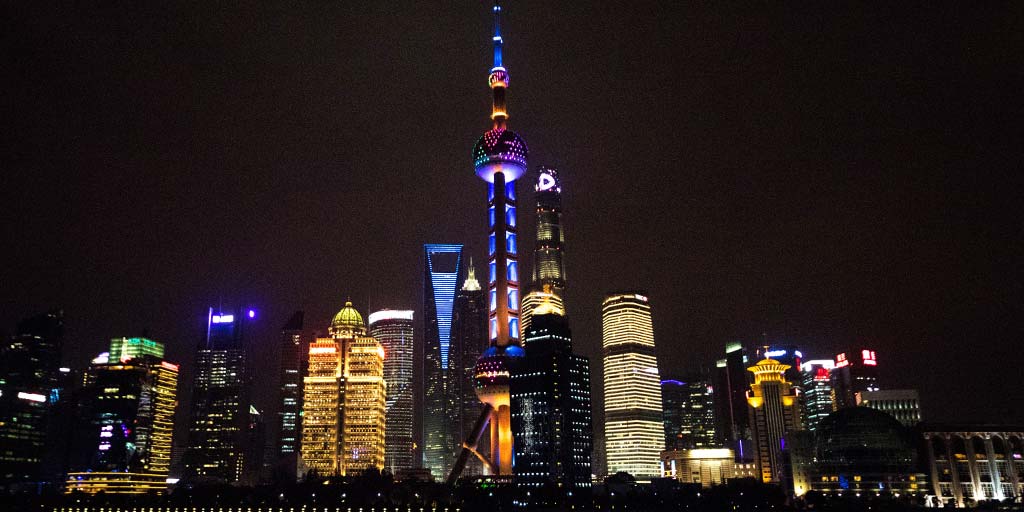 Airport layovers can be a confusing time. For most people, layovers are viewed as a frustrating delay on route to their final destination, but during our layover in Shanghai China, we took it as a challenge to see how much we could see with 24 hours in Shanghai. And it turns out that we could see a lot!
This post may contain compensated links. Find more info in our disclaimer
Can You Leave The Airport During A Layover in Shanghai China?
Yes! It is possible to leave the airport during a layover. However, whether or not you should leave depends on the length of your layover. This is because once you leave the airport, you will need to undergo customs and security again. Depending on the airport, a trip into the city could take quite a bit of time.
From Pudong International Airport in Shanghai, you can either catch a taxi, or you can take the Maglev train to downtown Shanghai. Each route takes about an hour, but the train is not affected by traffic. If you have a 12-hour layover, it is possible to get out of the airport and see some of Shanghai's amazing sites. I recommend that a minimum 8-hour layover would be needed to make a layover in Shanghai worth the effort. This doesn't give you much time at all to take in the sites though. However, with a full 24 hour in Shanghai available to us, we knew we could fit quite a bit in.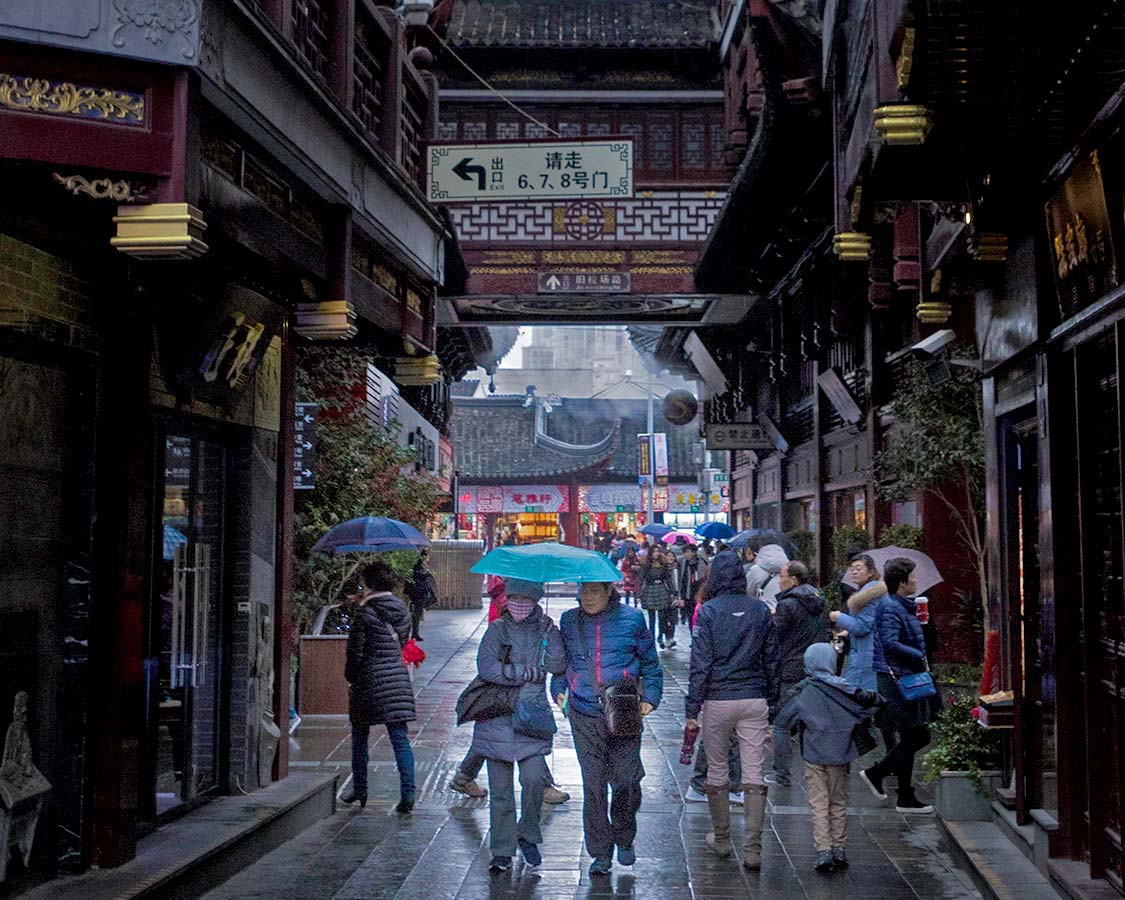 How to Get The Shanghai Transit Visa
Most visitors to mainland China require a visa, but there are several visas based on the type of visit to China you are undertaking. Upon arrival at Shanghai Pudong Airport, we saw a small kiosk with a line. The kiosk was labeled "Visa on Arrival". After waiting in line, it seemed that this kiosk does not do "Visa on Arrival" but instead, they were there simply to answer questions about Visa on Arrival in China. So off we went to the immigration lines.
Avoid our mistakes
The signs for Visa on Arrival in Shanghai Pudong Airport were very clear. However, our mistake was we didn't read all the signs properly. Part of that may be due to the lack of sleep from the long flight, and the fact that we were a large group with small children in tow. Instead, we stopped at the Visa on Arrival for foreign passport holders. We waited in the line for 15 minutes and were almost to the front when I noticed another line that said "Transit Visa"! Don't make the same mistake we did. If you are transiting through China via one of the main cities that are eligible for Visa-Free Transit, the line at the far end of immigration is the correct line!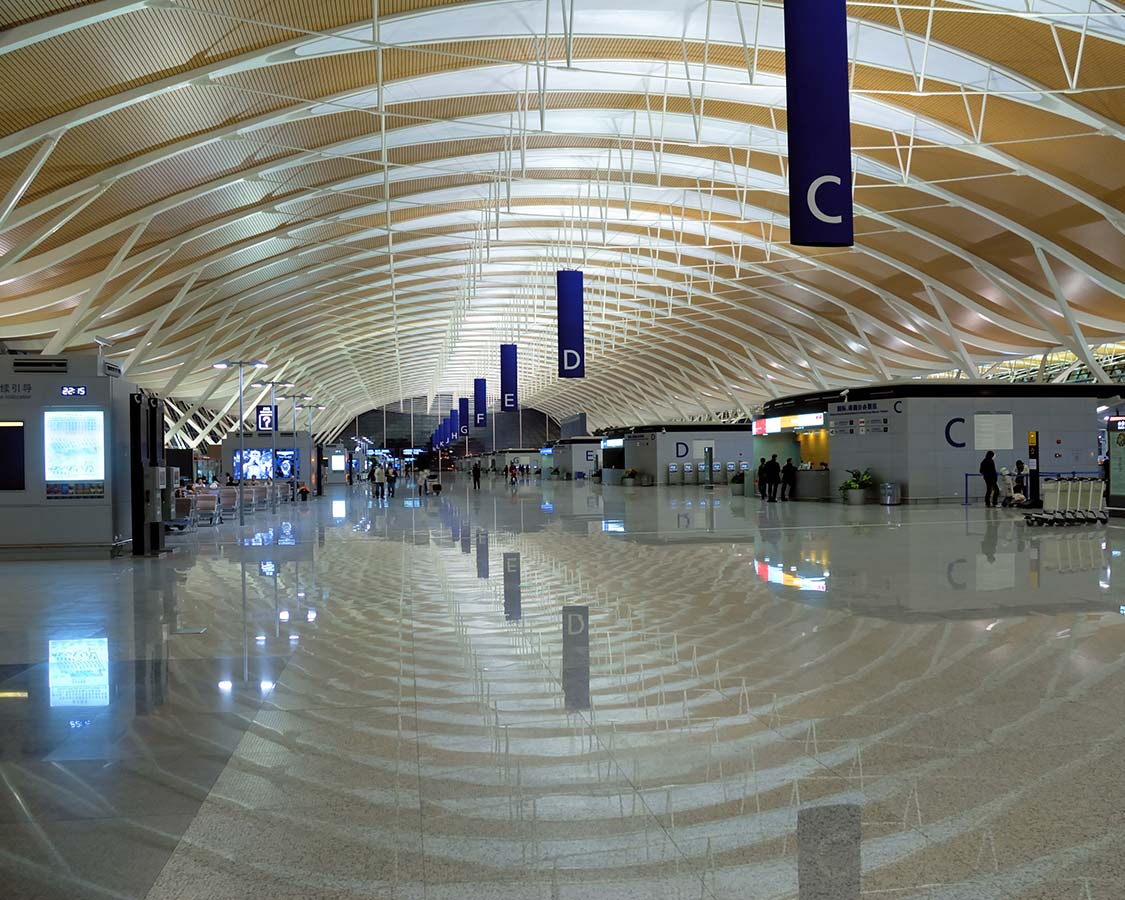 Pro tip: Head to the far left of Passport Control to obtain your Visa Free Transit stamp. At the time of writing, there were 51 countries eligible for the 24-hour, 77- hour, and 144-hour transit visa. You must have an onward ticket with a seat assignment to be eligible for a Shanghai Transit Visa.
What to See and Do in Shanghai on a 24 Hour Layover
Shanghai offers a huge variety of sites to explore. This modern city is a popular destination for expats and explorers alike due to its rich history, urban culture, and hip, modern attitude. You can easily fill your entire 144-hour transit visa with Shanghai sightseeing. But since we only had 24 hours in Shanghai, we picked the biggest variety of experiences to fill our time. We wanted to get a real taste of Shanghai in a short period of time. Our flight from Toronto to Shanghai arrived early in the evening. So, our first view of Shanghai was the fabulous Shanghai skyline at night.
See the Shanghai Skyline from a Huangpu River Cruise
One of the most popular ways to experience the nightly light show in Shanghai is to join a Huangpu River night cruise. Most Shanghai Huangpu river cruise tours follow one of two routes: the regular route and the Shanghai Expo route. The Shanghai Expo route is aptly named as it includes the Shanghai expo area. The Expo route Shanghai cruise is 90 minutes long. Tickets need to be purchased for this route ahead of time. The Huangpu river cruise regular route bypasses the Expo area and is much shorter at 50 minutes long. The regular route is the more commonly attended cruise. And with it already being late at night, we opted for this route.
The regular route starts and ends at the Shiliupu Wharf near the Bund. Our first stop was the ticket area where D was measured. Any child under 1.3 m (4.3 ft) gets to go on the cruise for free. Although it is possible to purchase tickets ahead of time online, the website is in Chinese only and cruises rarely sell out. Last, after 6 pm cruises depart every 15 mins so there is generally no need to purchase a ticket ahead of time. The last cruise departs the wharf at 9:30 pm. However, cruise times may change so it is always best to check once you arrive in Shanghai.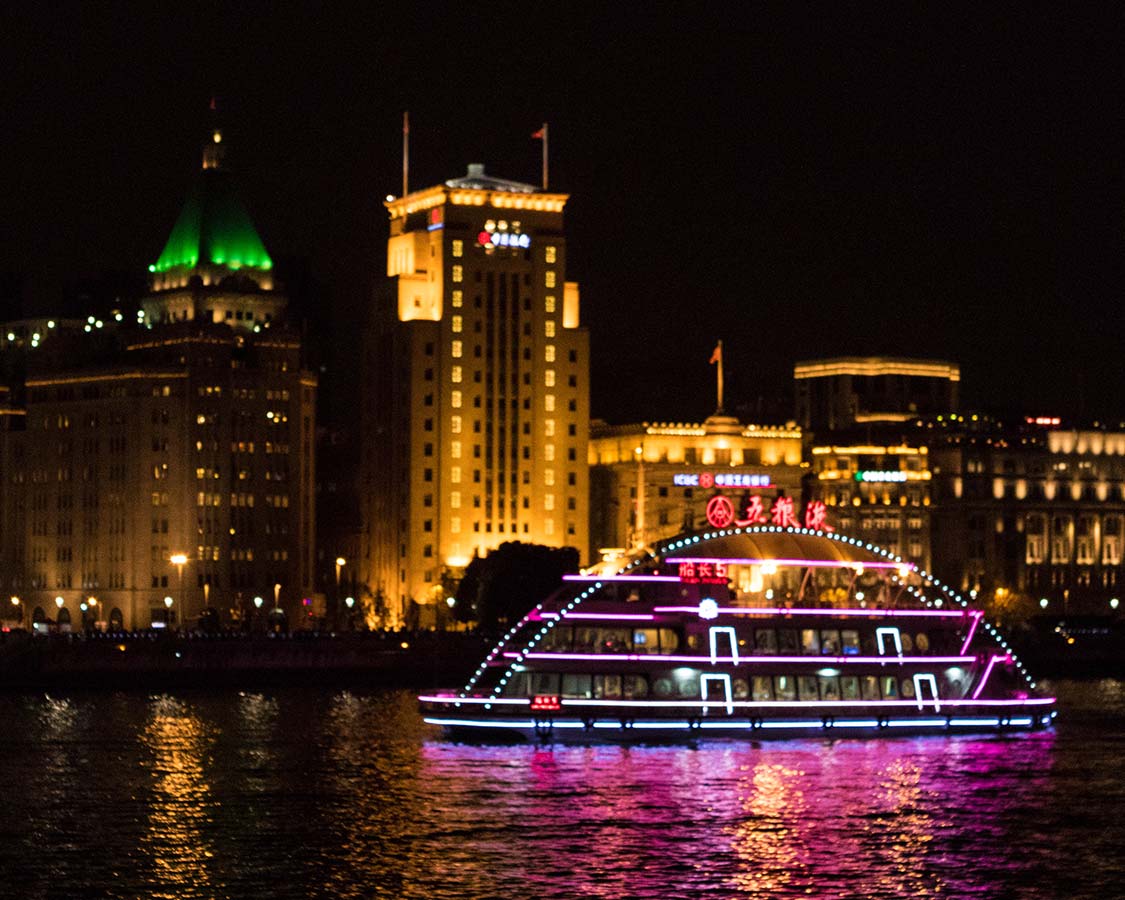 The Huangpu River Cruise Ship
After purchasing our ticket we walked towards the ship. The cruise ship had three levels. We headed towards the upper section which was an open deck. For those that prefer to be in an enclosed area, there is an enclosed viewing deck surrounded by windows. It was a relaxing way to cruise along the river. At certain sailings, it is also possible to have a meal on the river cruise. Whether on the open deck or down below, we were provided with amazing views of the historic Bund district and the Pudong district of Shanghai.
The Huangpu River Cruise Ship Regular Route
We passed under the Yangpu Bridge just staring at the brightly lit Pudong Financial District. The uniquely topped, Shanghai World Financial Center was easily recognizable as was the nearby Jin Mao Tower. Next, we passed the second bridge, Nanpu Bridge. The skyline was dominated by the Oriental Pearl TV Tower. Last we passed by our third bridge the Waibaidu bridge also known as the Garden Bridge. It is the first all-steel bridge in China.
Shortly after crossing the bridge, the boat turned around to head back towards the Shiliupu wharf. On our way back, I focused my attention on the western bank of the Huangpu River towards the historic Bund district of Shanghai.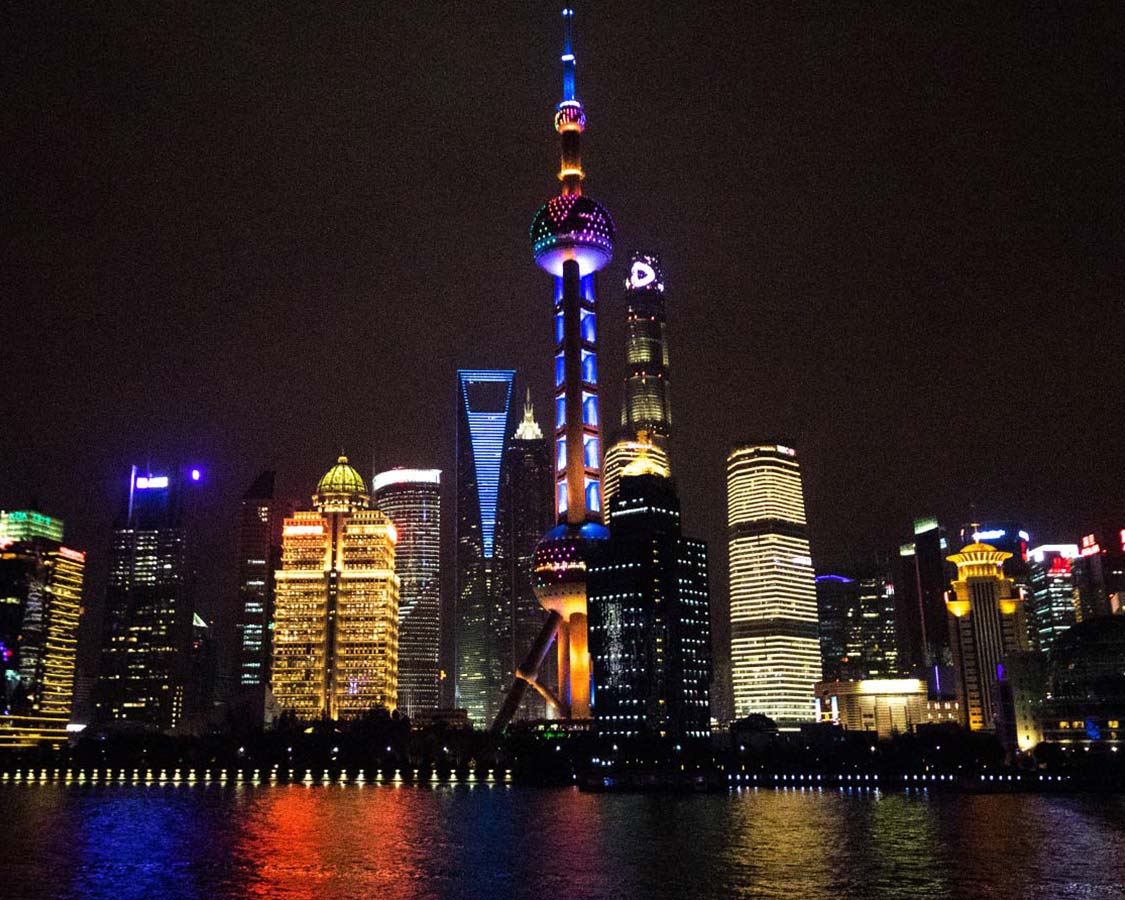 Exploring The Lujiazui Financial and Economic District
After the cruise, we had some time to explore Lujiazhui Financial district in Pudong which dominates the eastern bank of the Huangpu River. We walked along the Riverside Promenade admiring the beautiful light displays that surrounded us. Shanghai is famous for its brightly lit skyline, and it's a treat to behold in person.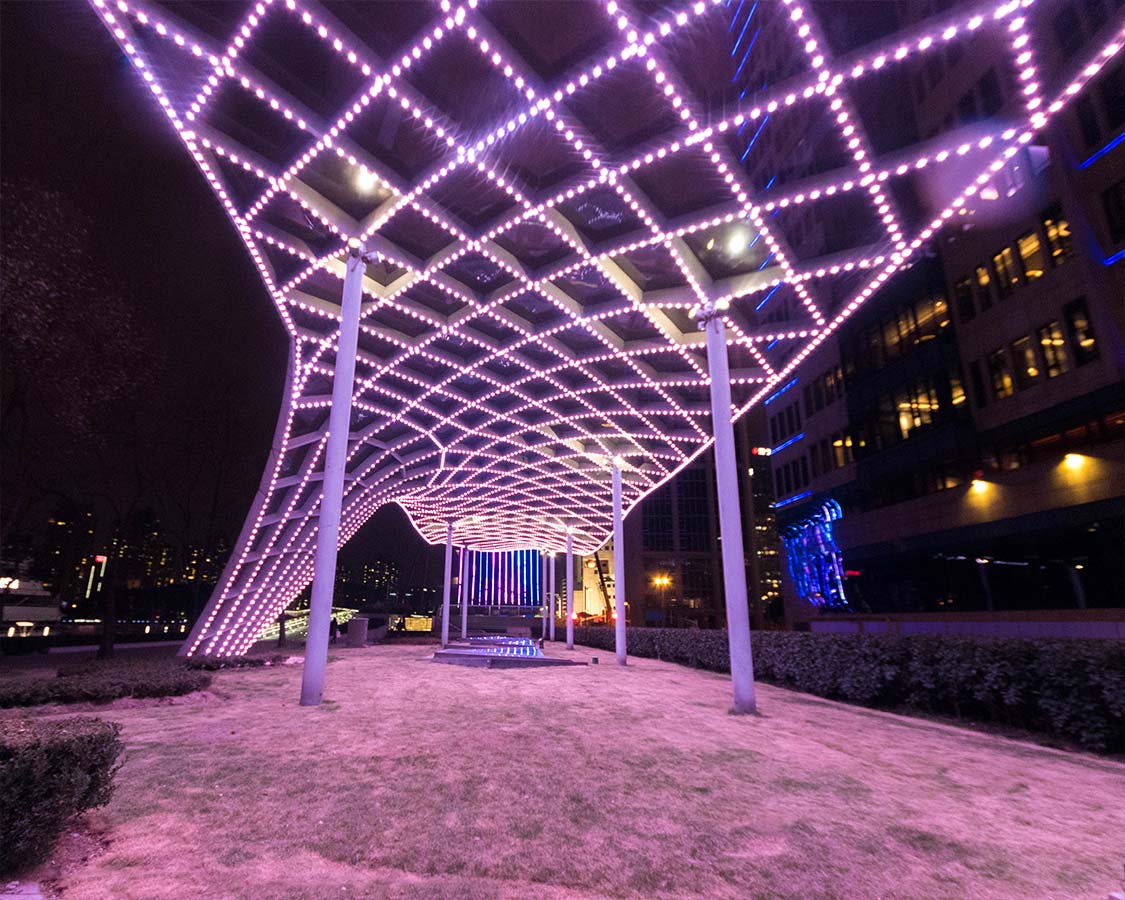 Pro Tip: The night lights in Shanghai are shut off promptly at 10 PM. Make sure you see them before the city goes dark.
Shanghai World Financial Center
Our first stop in the Lujiazui financial district was the Shanghai World Financial Center. The boys were excited that we would be going to the top of the "bottle-opener" (What the World Financial Center in Shanghai looks like from below). We did not purchase tickets ahead of time and we didn't' have to wait long to purchase them. Our first stop after the ticket booth was an informational video where we learned, among other things, that the tower has three observation decks! We next headed towards the elevator watched as the floor numbers counted up with blistering speed. We got off at Floor 95 and took an escalator the rest of the way to Floor 97 for a stunning panoramic view of Shanghai.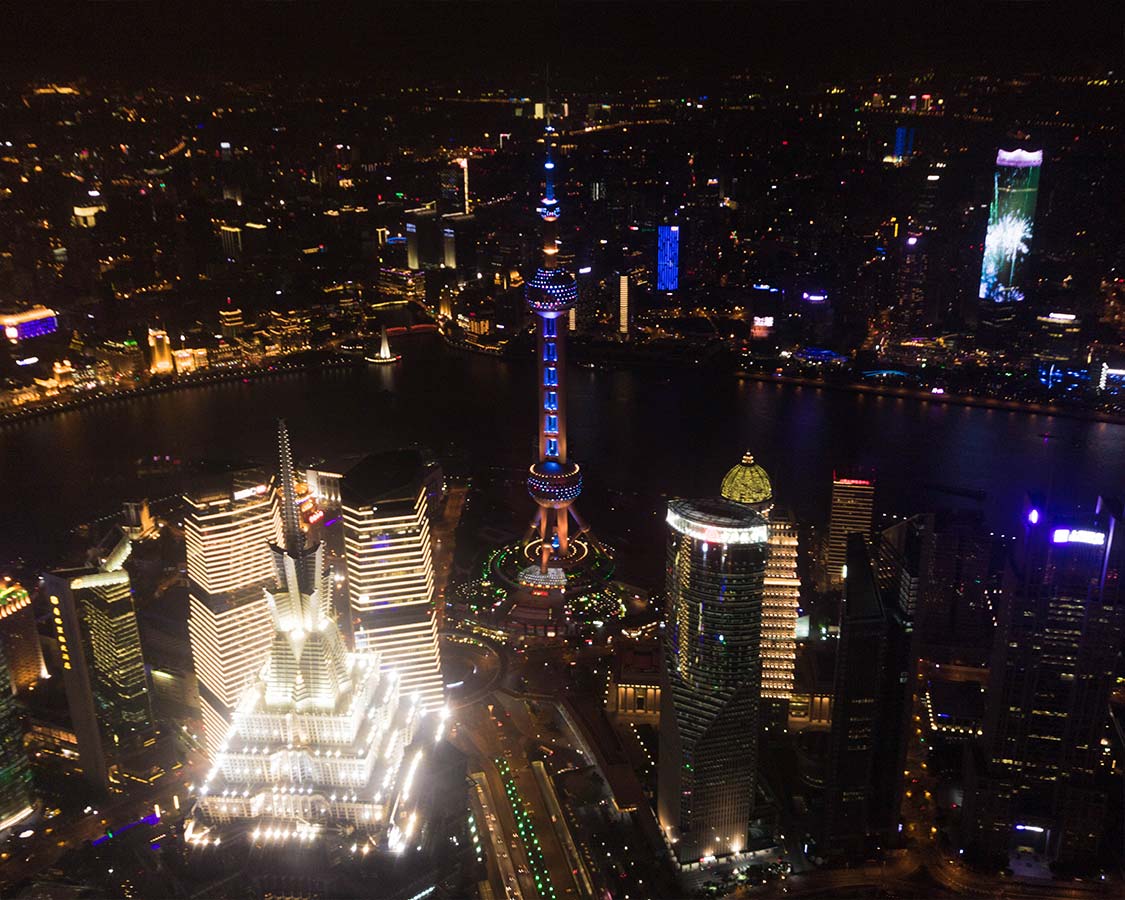 It was a clear night and the scene playing out below us was spectacular but the view gets even better. We went back to the elevator where we took the short ride up Floor 100. Walking on the skywalk between the two buildings was a little bit unnerving. It made it very clear just how high we were, especially when we were walking on the glass floor. D got a little bit anxious and thought he was about to fall.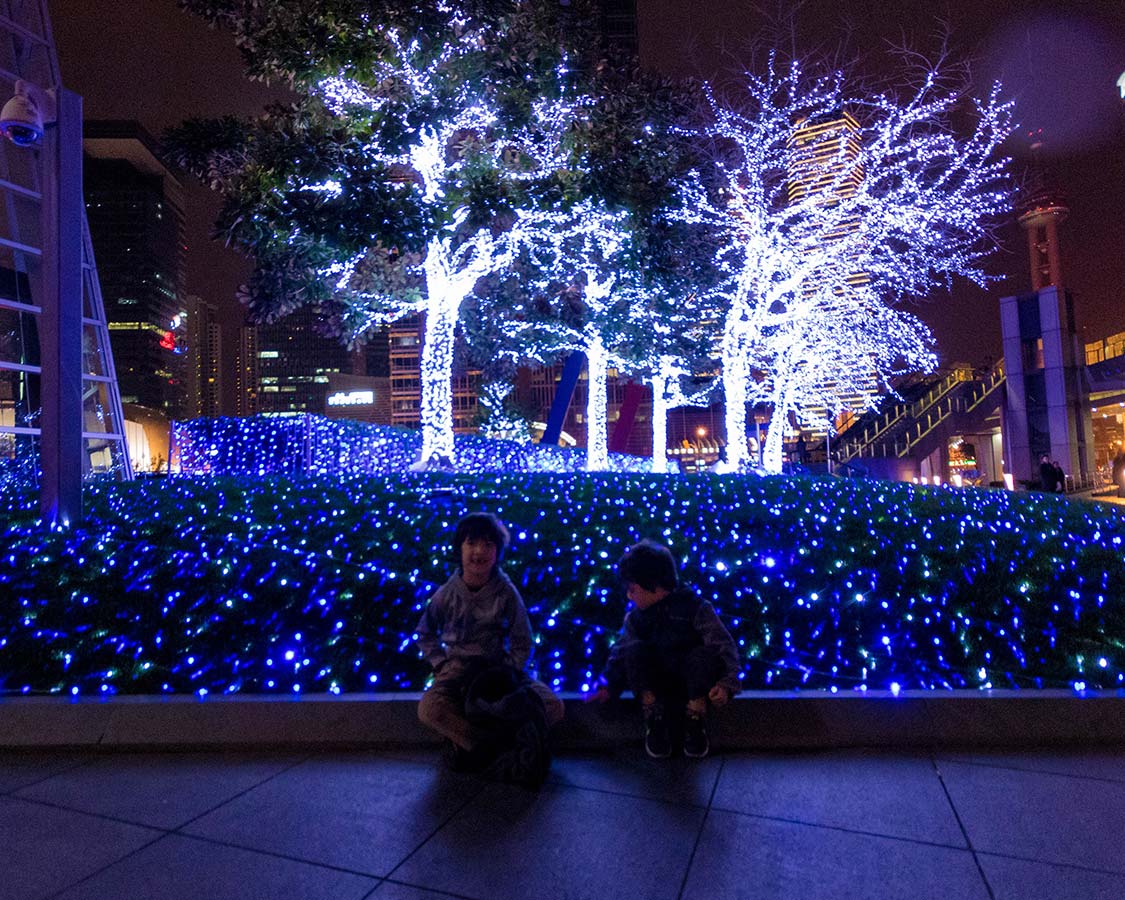 Grab some Traditional Chinese Noodle Soup
It was getting late and the city was shutting down for the night. We were all hankering for a midnight snack before hitting the hay. We made our way to a small string of restaurants near our hotel and grabbed some delicious bowls of soup. The restaurant was tiny, which is typical of the food scene in Shanghai. The front had a small area where ladies were cooking up the noodles and soup, and at the back was a small cutting board where the salted meat was cut and prepared. It was the perfect way to end the day before our Shanghai food tour the next morning.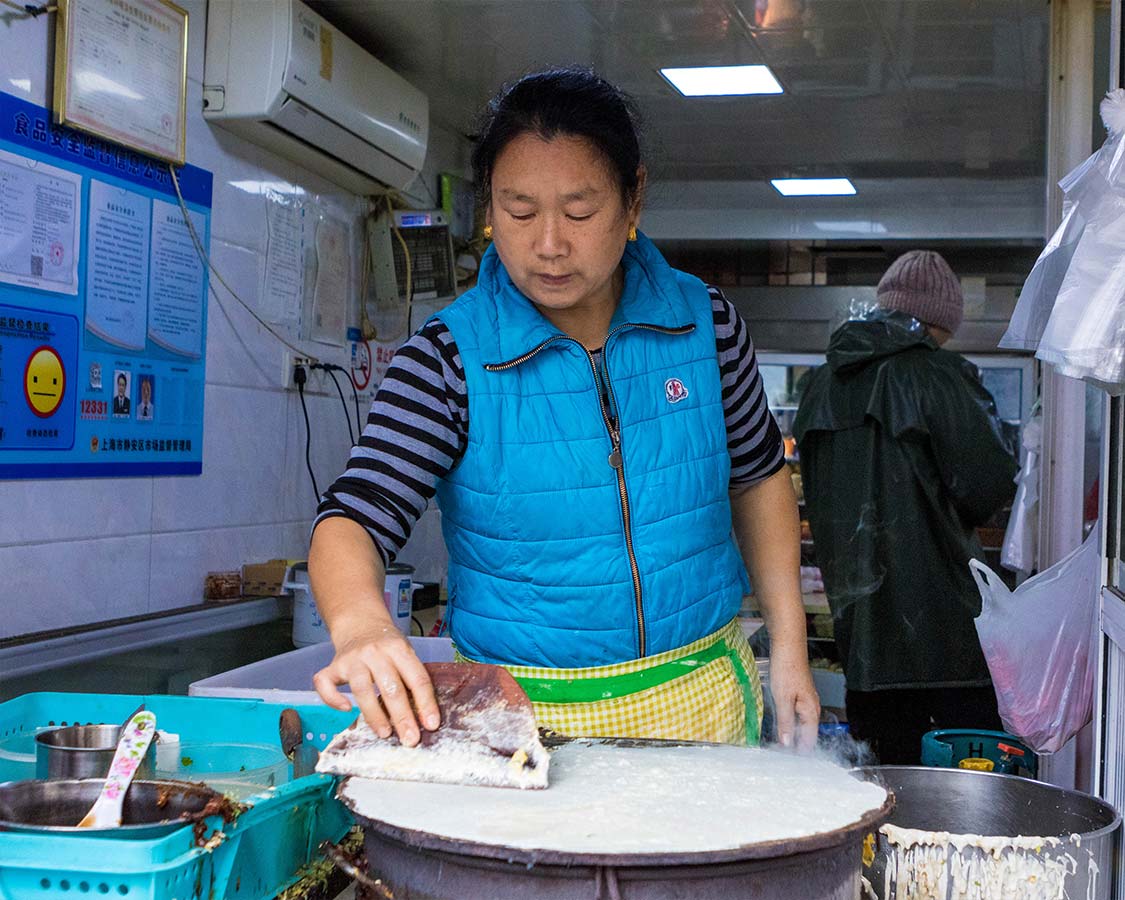 Historic French Concession (Luwan or Huangpu)
We awoke feeling refreshed from a good night's sleep. It was early, but Shanghai was already wide awake. A taxi was waiting in front of the hotel to bring us down to the Former Shanghai French Concession. There we would be joining a Shanghai breakfast food tour to experience some of the flavors of the city. But first, we had some time to explore on our own. The Former French Concession in Shanghai is not known for having many historical buildings like Old Town. But, it is known for its many restaurants and high-end shopping scene. If you love historic towns and have a little more time on your hand, you may want to make the 1.5 hour trip to Tongli. This 1,100-year-old water town is a must-see thing to do near Shanghai.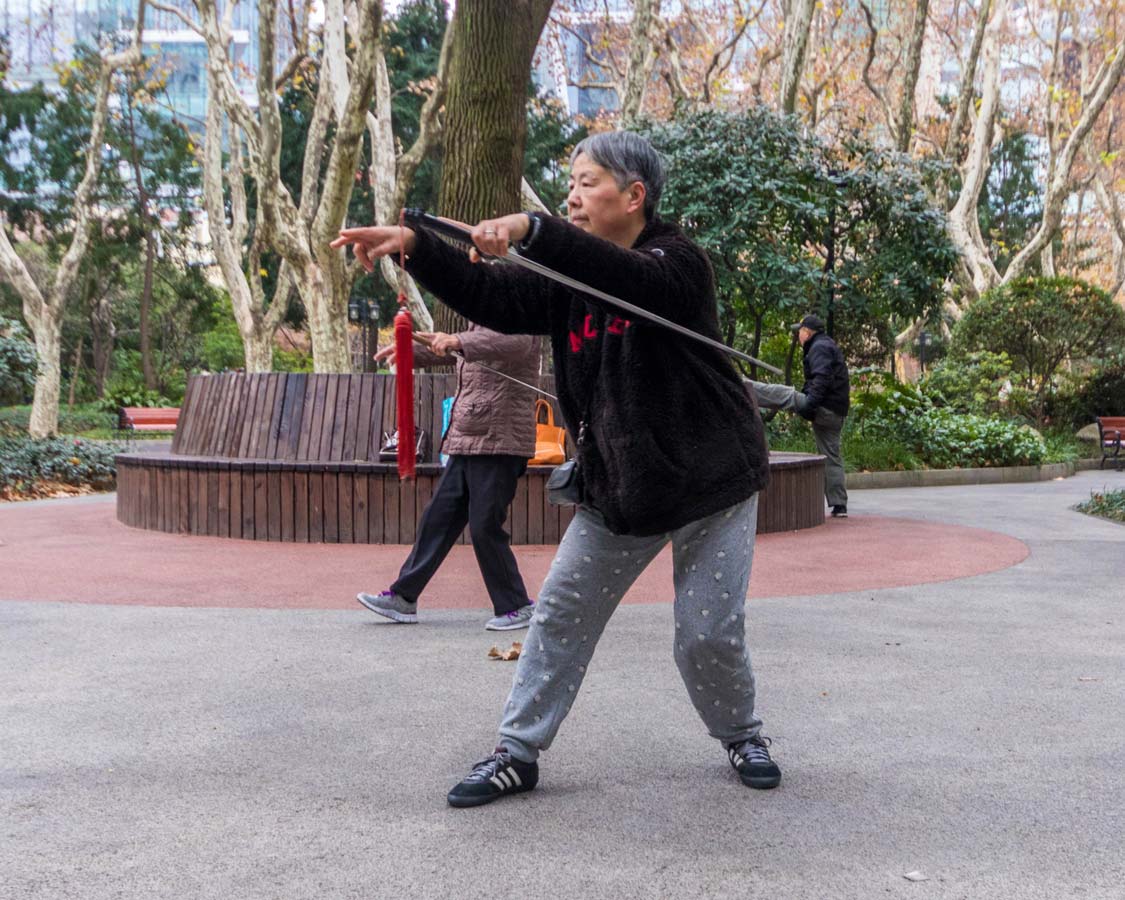 Pro tip: Locals in Shanghai do not use the term French Concession (Fazujie). Instead, the area is divided into two neighborhoods. The eastern end is called Luwan or Huangpu while the western end is called Xuhui. This is important to know when taking a taxi to get to the former French Concession from your hotel.
Xiangyang Park
We started our tour at Xiangyang Park. The park is small but has a great playground which the boys really enjoyed. However, what they liked best was watching the locals practicing their morning exercises. From dance groups to martial arts, the park was a hotbed of group activity. There were particularly mesmerized when they spotted a couple of ladies doing Tai Chi with swords! Next, we explored the surrounding shops of Nanchang and Xinle roads. After a lot of window shopping, we were definitely ready for our food tour.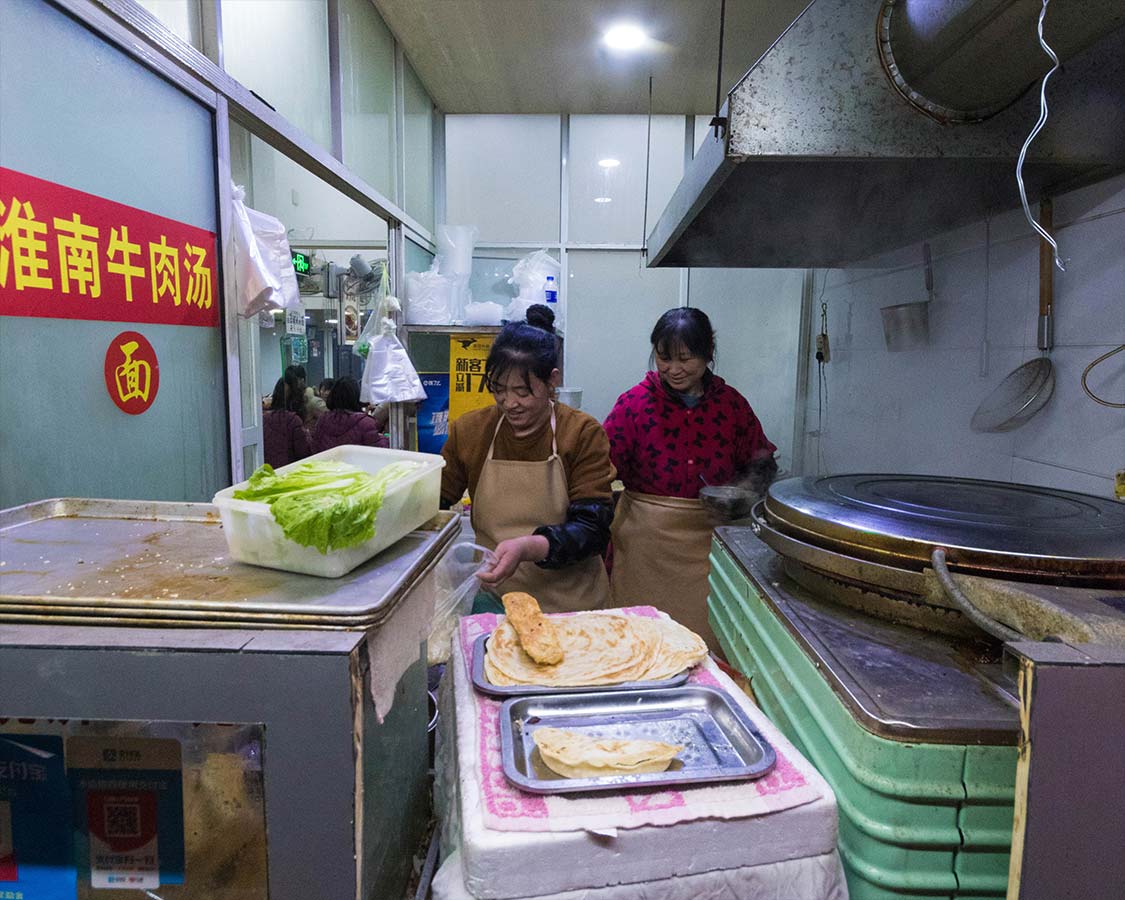 Shanghai Food Tour
During our three-hour food tour, we got acquainted with the small alleyways that are found in Shanghai. We also ate Shanghai's famed soup dumplings, Xiaolongbao- a must do when visiting Shanghai! Our stop at the Donghu Wet Market was also the first time the kids got to visit a wet market. It was both a fun and entertaining experience. You can read more about our Shanghai food tour here. It certainly would have been a benefit to us if we had known the local language. But our guide was amazing at translating for us.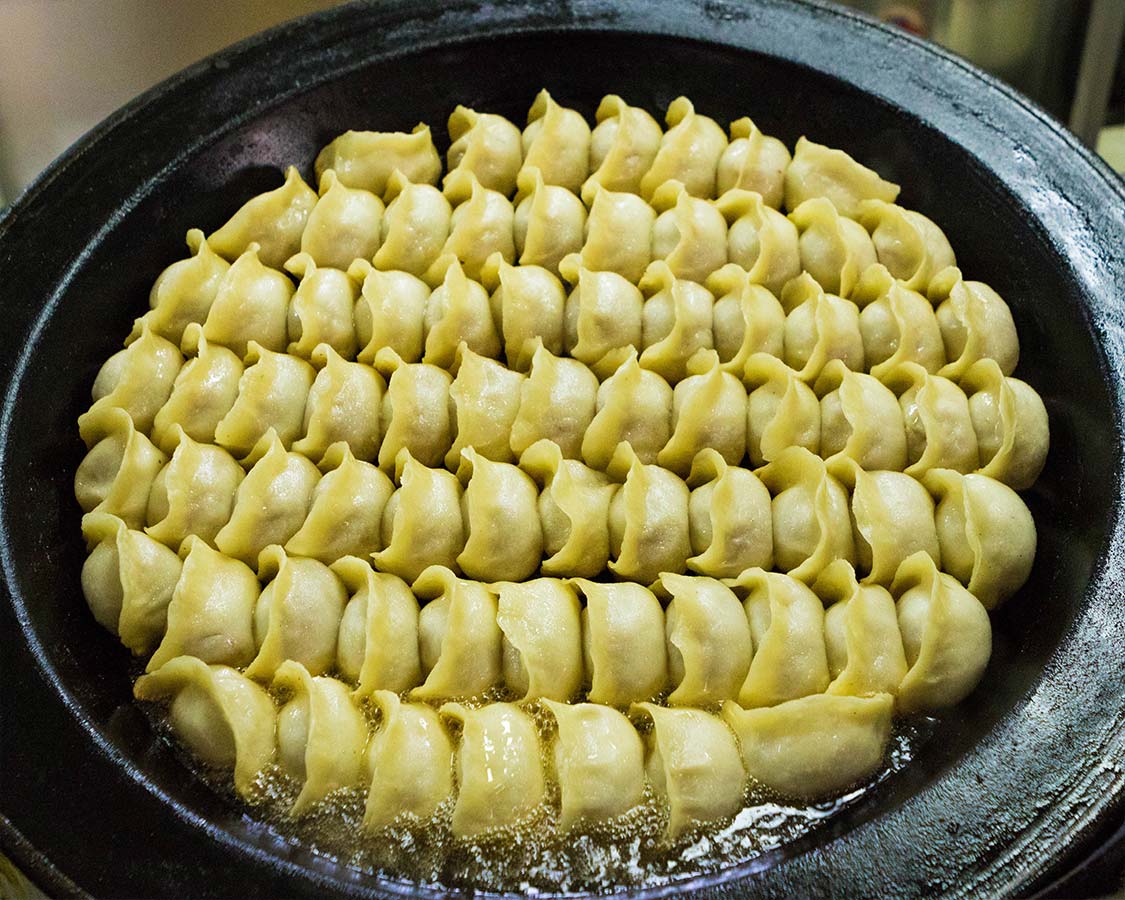 Inner Districts and Alley Homes
The tour also brought us through some of the narrow alleys and homes of inner Shanghai. It was fascinating to see how families pack into these small apartments with communal areas. It was equally interesting to see the unique approach to electrical safety and wiring that was taking place throughout these buildings. Many of the buildings had communal sinks with separate, locked faucets for each unit.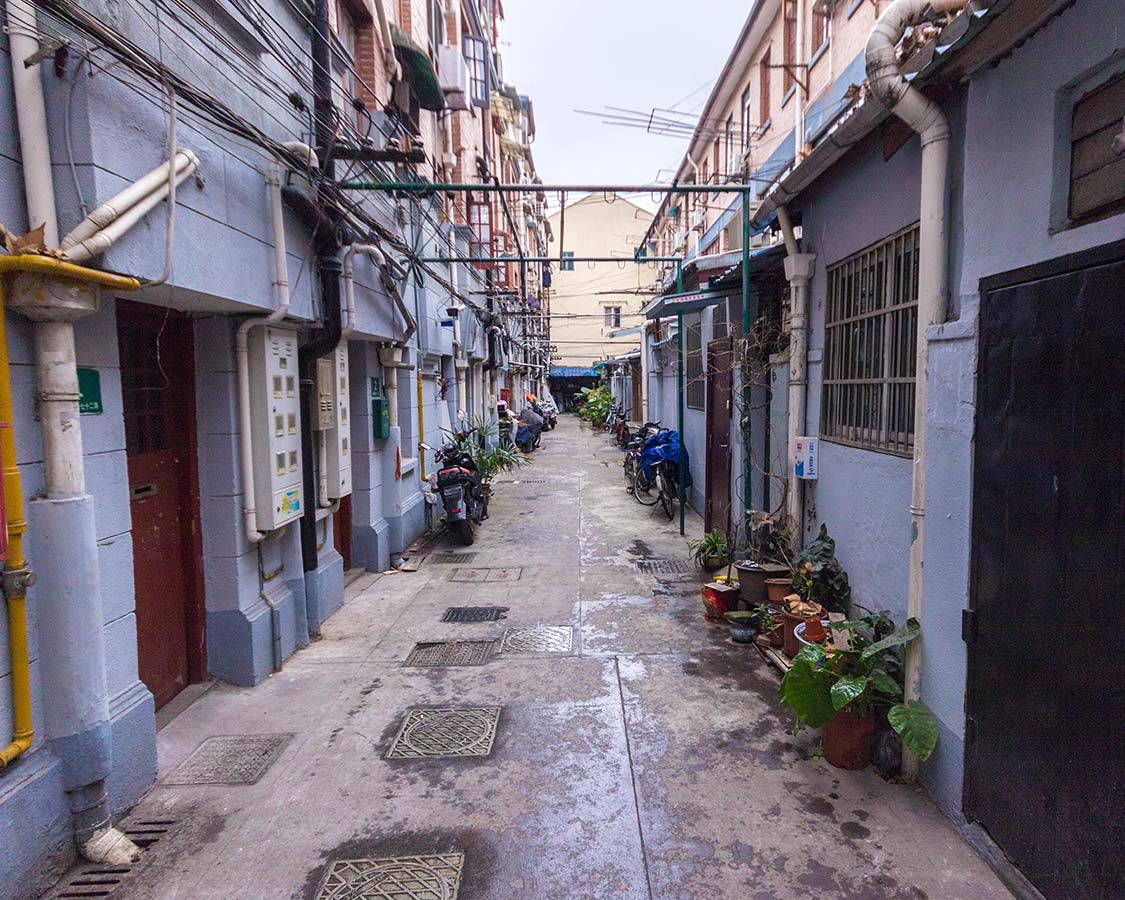 Shanghai Old Town (Nanshi)
The previous day we had a tour of Shanghai with Shanghai Lily. We had so much fun with her that we called her to continue the tour of Shanghai. Lily picked us up at the end of our Untour food tour and brought us to Old Town or Nanshi. Old Town Shanghai, according to locals, is the most traditional area of Shanghai. After having been surrounded by skyscrapers in Pudong and the shopping districts of the French Concession, we were looking forward to seeing traditional Chinese architecture. We headed straight to Yunan Gardens and Bazaar and we were not disappointed. We knew that since it was the middle of the day we would not be able to get into the beautiful gardens and make our flight. So, we settled on exploring the Bazaar.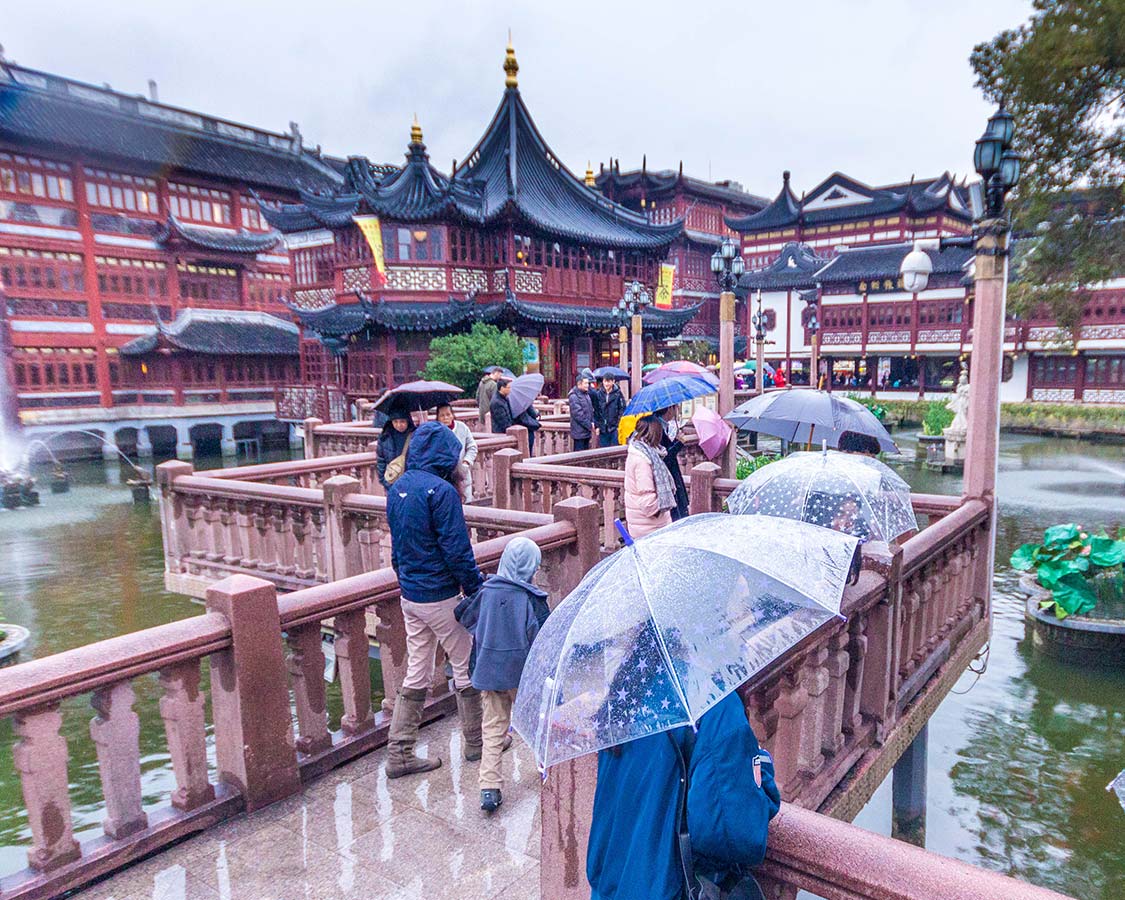 Even though it was drizzling rain, the boys did not complain as we walked around the walkways in awe of the elaborate Nanshi pavilions. They loved watching the carp swimming around the ponds. The Nanshi gardens originally took almost two decades to build during the Ming Dynasty (1366-1644 AD).
Old Street (Middle Fangbang Rd.)
Next, we explored Middle Fangbang Rd which is also known as Old Street. Here you are able to purchase all sorts of touristy fare from puppets to good quality oolong tea. But the boys' favorite shop was the 250-year-old Tong Han Chun Traditional Medicine Store. They could have stayed there for hours exploring the nooks and crannies of the oldest pharmacy in Shanghai. All signs are in Chinese so it is a good thing we had Lily with us as she was able to answer all of the boys' questions.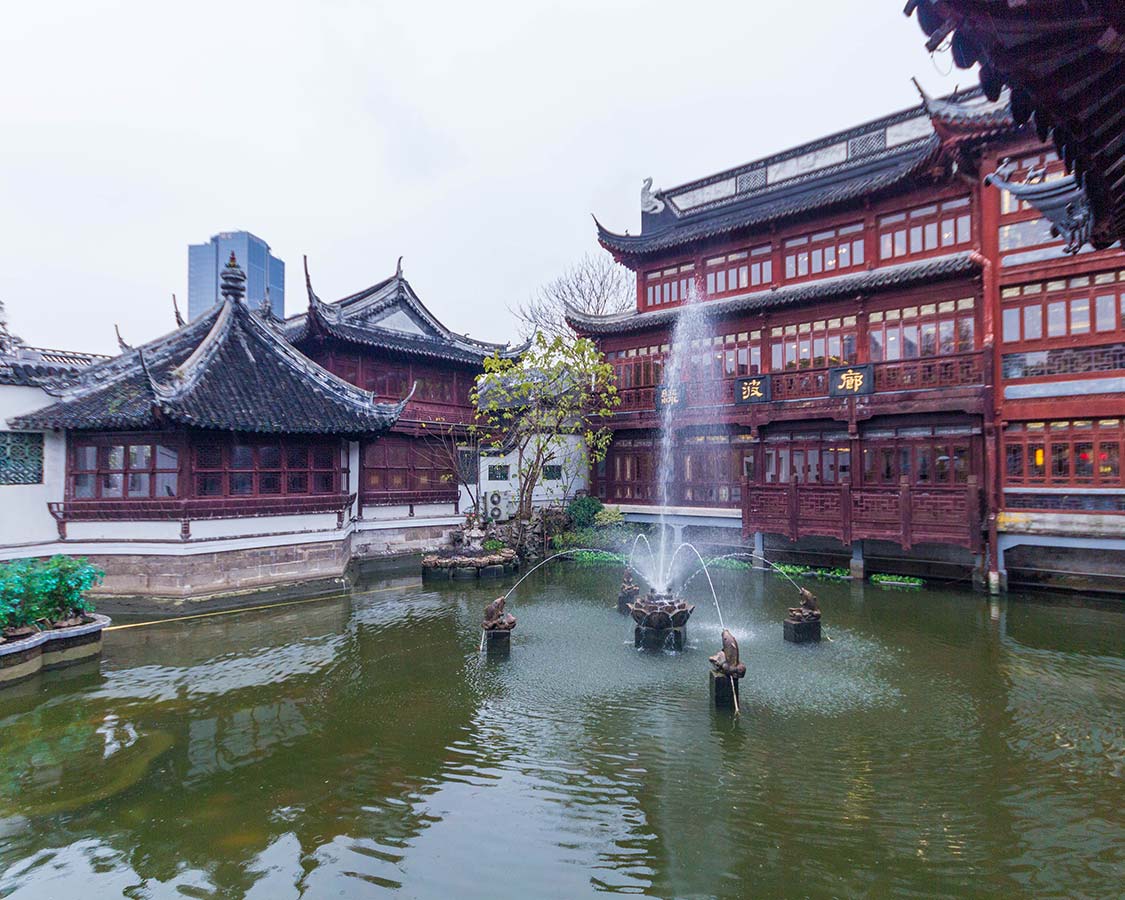 Where to Stay on your Shanghai Layover
There are many accommodation choices in Shanghai to fit every budget level. To help narrow down your choices, first decide on which neighborhood you want to stay in. We stayed in the Pudong district as it was the most convenient place after our night tour. We chose the Eton Hotel as we were able to book it using points. Plus, the Eton Hotel had the most amazing views! You can find the best prices for the Eton hotel on Booking.com here, and Agoda.com here.
Other Hotels in the Bund Shanghai
Fairmont Peace Hotel on the Bund
Located right on the river, the Fairmont Peace Hotel on the Bund is a great location for those wanting to stay central. You can find the best prices for the Fairmont Peace hotel on Booking.com here, and Agoda.com here
W Shanghai The Bund
With beautiful outdoor pools and a wonderful view, W Shanghai The Bund is a great destination for visitors to Shanghai. You can find the best prices for the Fairmont Peace Hotel on Booking.com here and Agoda.com here
Wandering Wagars is a participant in the Amazon Services LLC Associates Program, an affiliate advertising program designed to provide a means for sites to earn advertising fees by advertising and linking to amazon.com, amazon.co.uk, amazon.ca. Amazon and the Amazon logo are trademarks of Amazon.com, Inc. or its affiliates.