The familymoon is the new way to hit refresh and take a break as a family. These familymoon ideas will help you take time to reconnect.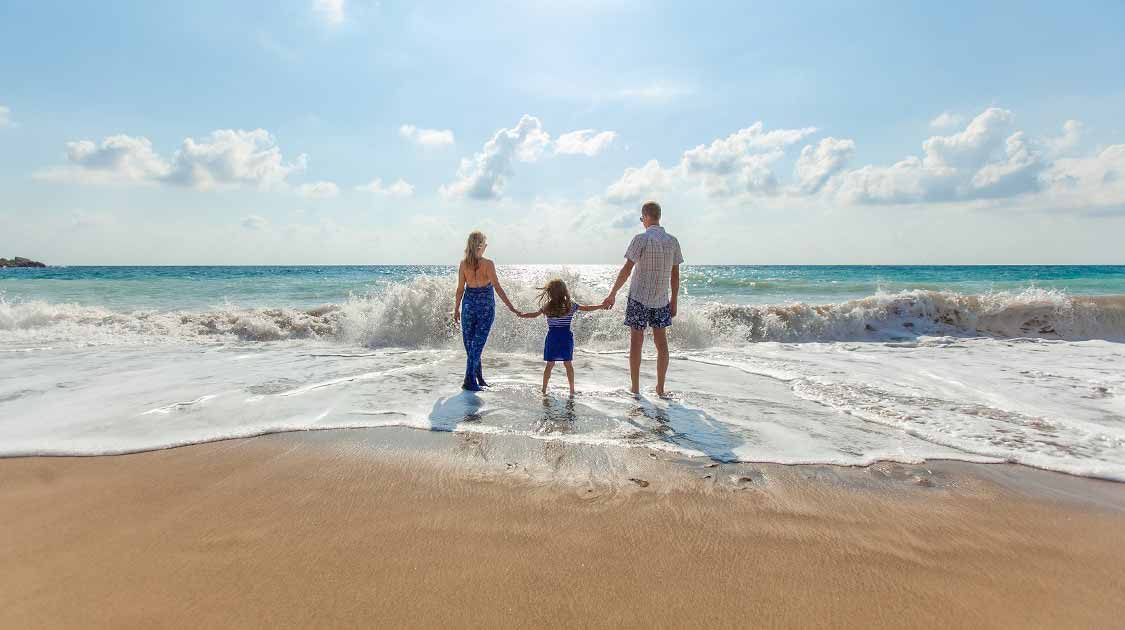 Forget the honeymoon and the babymoon. After nearly a year and a half of being stuck at home, families are looking for an escape. And familymoons are the new leisure getaway aimed at helping families hit the reset button and reconnect with each other in a meaningful way.
My family spends most of our time chasing adventurous family travel. Whether we're ripping down sand dunes in Peru or riding camels past the Giza pyramids, most of our travels are focused on pushing the envelope on what travel with kids really means.
But after our world came to a screeching halt following our hasty escape from Egypt in March 2020, everything changed. We've been juggling the website, homeschooling, family, work, and the stresses of a pandemic-cursed world pretty much from within the confines of our house.
And I think that you'll agree, it's time for a break.
That's where the idea of the familymoon comes into play. These family getaways are the new honeymoon for families. They offer a chance to shake off the tension of 16-months of uncertainty and allow families to connect.
What Is A Familymoon?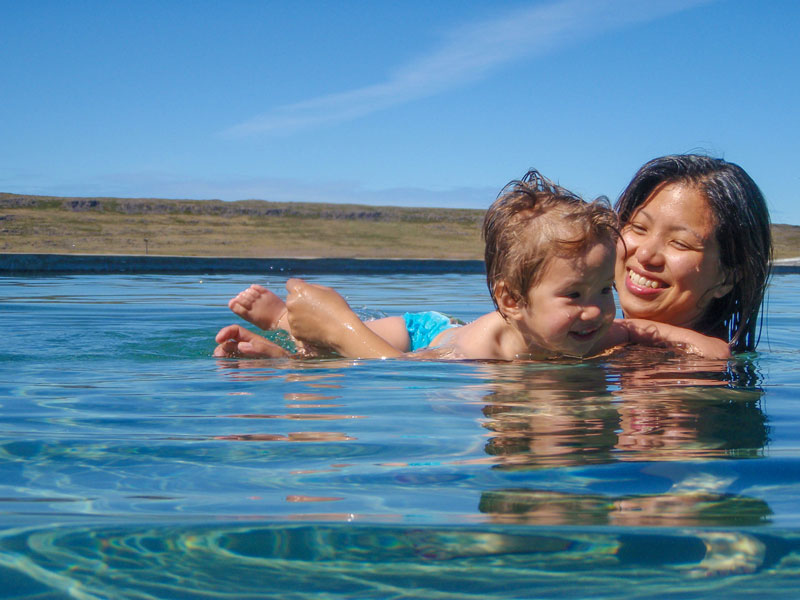 The idea behind a familymoon is that it's a honeymoon that includes the children—a romantic escape for adults where the children don't have to be left out.
Whether you're a blended family coming together, newlyweds with kids of your own, or a family who is just looking for an opportunity to hit refresh, familymoons might be just what the doctor ordered.
This is the time to let the hugs and kisses fly, to toss away the angst of the past year, and focus on your love for each other and your love as a family.
Familymoon Ideas
Every family has its own idea of the perfect familymoon getaway. But let's face it, these escapes are more about finding a place to relax and find peace with each other.
For some vacations, family camping is the way to go. For others, it could be hiking the wild landscapes of Iceland. But, familymoons are all about that luxury escape. The opportunity to shut out the responsibilities of the world and let yourself get pampered. I'm talking massages, fine dining, sunset walks on the beach, and no cooking!
The best familymoon ideas give you a chance to sit back and let someone else handle the cooking, cleaning, and planning. I love planning my family travel experiences around adventure, culture, and educational experiences that will leave my whole family richer for having experienced it.
But familymoons aren't necessarily about exploring, adventure, and culture. Just like honeymoons, a familymoon is about you. Your chance to connect as a couple and as a family. It's something that will bring you closer and let you unravel the knots in your shoulder and find peace.
A perfect familymoon should offer all of the amenities that you might need, such as great restaurants, amazing beaches, relaxing spas, and of course, super comfortable beds.
Familymoon ideas also involve the kids, though. So look for destinations that have nanny services available so that the adults can get that much-need "alone time" that the past year has denied them.
Tips For Planning The Perfect Familymoon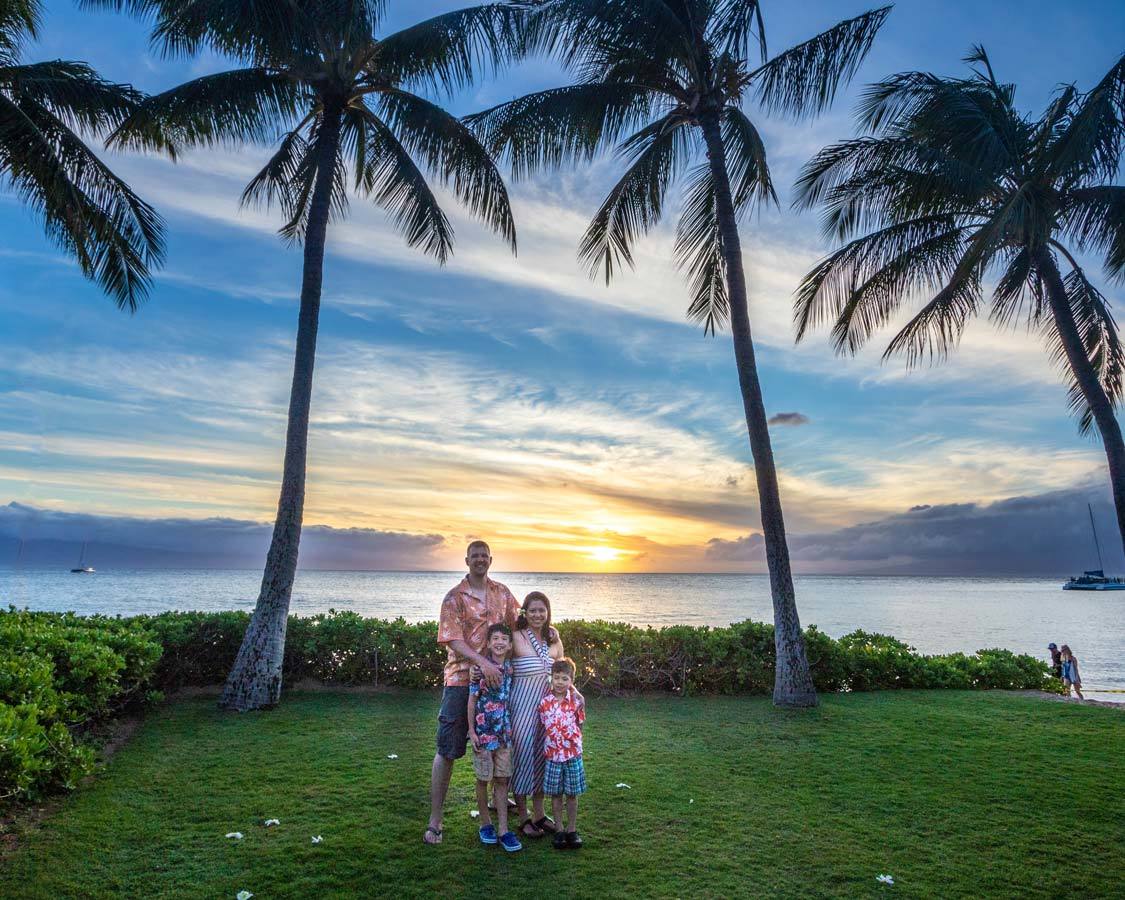 Plan Your Trip Together
The best familymoon experiences consider everyone. Let the kids be part of the planning and share your resort ideas to let them feel like part of the decision-making process.
It's fun and exciting to see all of the amazing activities and attractions and then choose which ones you'll all do together, and which ones might be for the adults or the kids.
Choose Your Destination
No matter what your ideal familymoon experience is, it's all about building great memories together. Beaches resorts in Jamaica, Turks and Caicos, and Ochos Rios offer an incredible range of age-appropriate activities for kids, including kids camps, Sesame Street characters, Xbox Play Lounge, a Pirate Island waterpark, and much more. And they're all included in your resort booking cost. No surprises. They have been perfecting the ultimate familymoon experience for ages.
Perhaps the resort life isn't your idea of paradise. Maybe it is a mountain lodge where amazing food awaits you after a day exploring the hiking trails. Or a ski resort where the kids can rip the halfpipe with friends while the adults enjoy some time in the hot tub.
Whatever your family loves, wrap your familymoon ideas around that and make it an experience you'll never forget. You can have a look at some of our trip planning resources to help you get organized.
Set Your Budget
Familymoons aren't your typical budget family vacation. These are trips where you loosen the purse strings and let yourself and your family be pampered together.
All-inclusive resorts offer the easiest budget planning as there are fewer above-the-board costs involved in your stay. Things like food, drinks, and many of the on-site activities are included in your vacation package.
If you opt for the type of travel that my family normally does, check out the costs involved and plan your budget accordingly. Make sure to think about extra costs such as food, drinks, gas, attractions, and accommodations. And always budget about 30% extra for souvenirs and things you may not have planned for.
Make Time For Yourself
Take some time for the adults. Book a nanny service or a kids club for a few hours and take some time for yourself or as a couple to enjoy the beach, a spa, or even check out those hotel sheets.
Book A Suite
I can't count the number of hotel rooms my wife and I have shared with the kids. Heck, there was even a time when the 4 of us spent three days sharing 2 single beds in the Philippines. But a familymoon isn't about that kind of togetherness.
Splurge a little on a suite with separate bedrooms so that you can all enjoy a great sleep and some time apart from each other. If suites aren't available, ask the hotel or resort if they offer adjoining rooms.
Don't Plan Too Much
It's easy to let a family vacation get over-scheduled. Whenever we visit a new destination, we want to do it all. And before long, we're completely exhausted.
Decide what you want to do, but leave enough time for you to relax. You don't want to come home from your familymoon more tired than when you left.
Leave The Screens In The Safe
Planning the perfect familymoon means leaving the work at home. It's not fair to you, your significant other, or the kids if one of you is tied up on a conference call or trying to make a last-minute deadline while you're all on holiday.
To help avoid temptation, leave the phones in your room safe. Bring a point and shoot camera with you to capture those fun family moments and let you and your family enjoy the time you have together.
It's Time To Plan Your Perfect Familymoon
Are you sold on the idea of the familymoon? If so, hit the pause button and let yourself and your family relax. Whether you choose to enjoy some time in the alps, a family ski vacation, or one of the incredible Beaches resorts, make sure to take some time for yourself.
If you love family travel, join our Family Travel Support Group on Facebook and get in touch with thousands of travel-loving families who enjoy
Disclosure: This article is a paid promotion from Beaches Resorts. Wandering Wagars is a participant in the Amazon Services LLC Associates Program, an affiliate advertising program designed to provide a means for sites to earn advertising fees by advertising and linking to amazon.com, amazon.co.uk, amazon.ca. Amazon and the Amazon logo are trademarks of Amazon.com, Inc. or its affiliates.
You May Also Like To Read: