It can be tough to narrow down the best place for a family vacation in Mexico, but with beaches, ruins, cenotes and more, Tulum Mexico may just be it!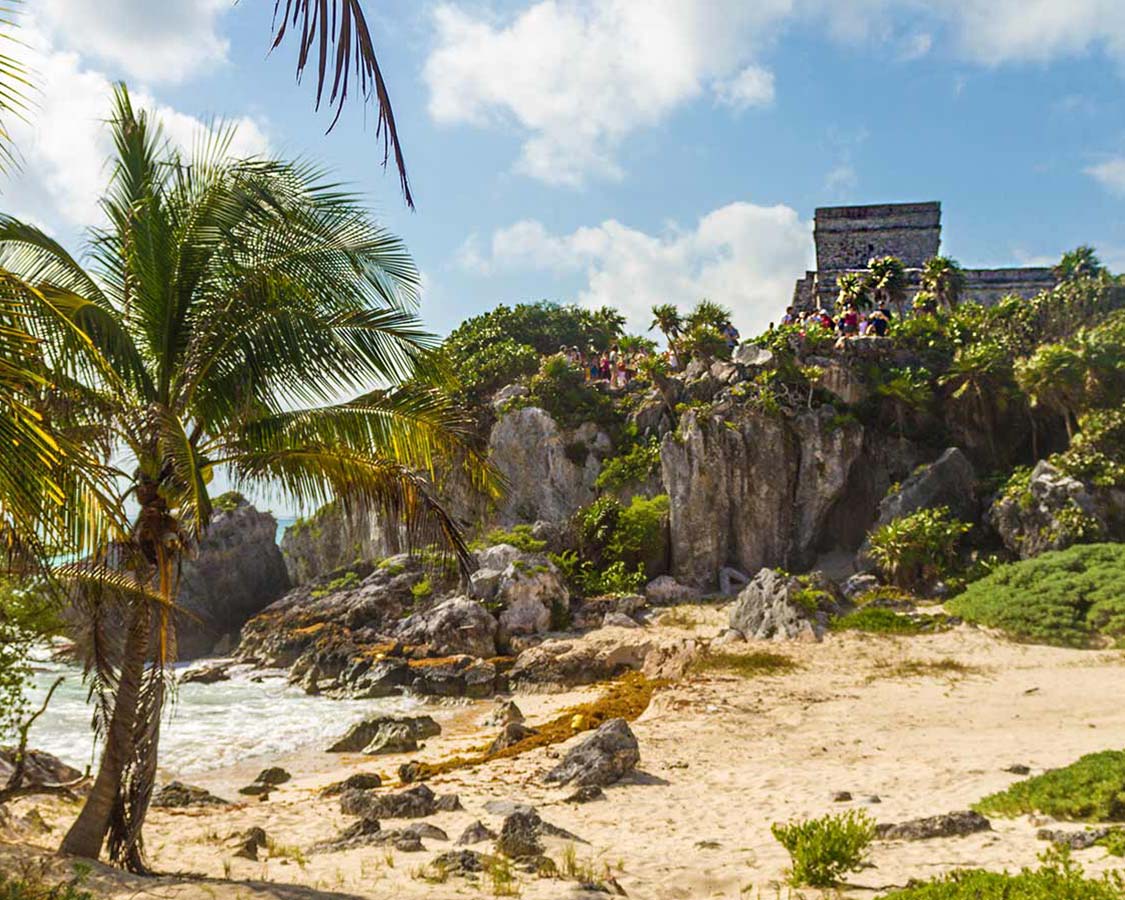 Mexico is beautiful. The country is full of some amazing history, such as the ruins of Chichen Itza, beautiful landscapes, and incredible caves and cenotes. Mexico has developed a reputation as one of the top countries for family travel. And it has become incredibly popular with visitors from Canada and the United States. It's large collection of luxury retreats, hotels, and hostels, make the country a great destination for travelers on every budget. All of these activities and rentals in Mexico make for an enticing destination for family travel. But of all the cities in Mexico, Tulum has been the one that has captured our imagination the most. Here's why.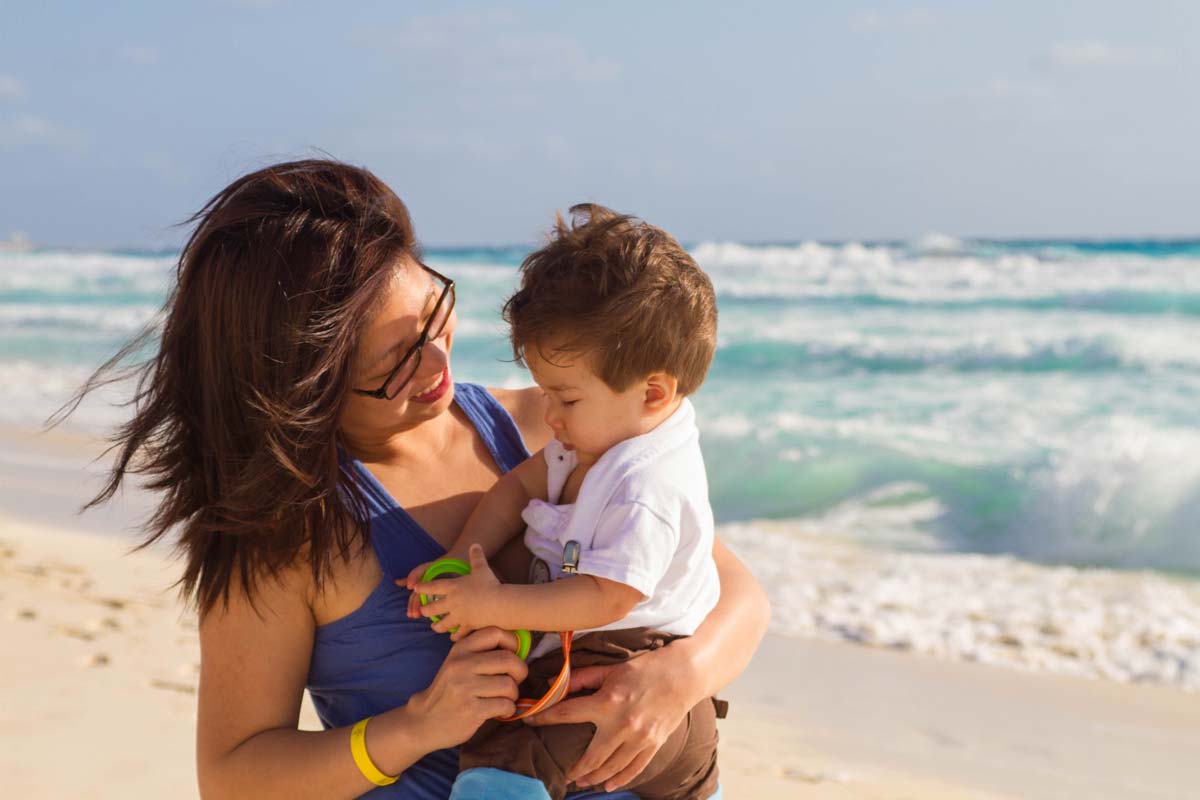 The Ruins of Tulum Mexico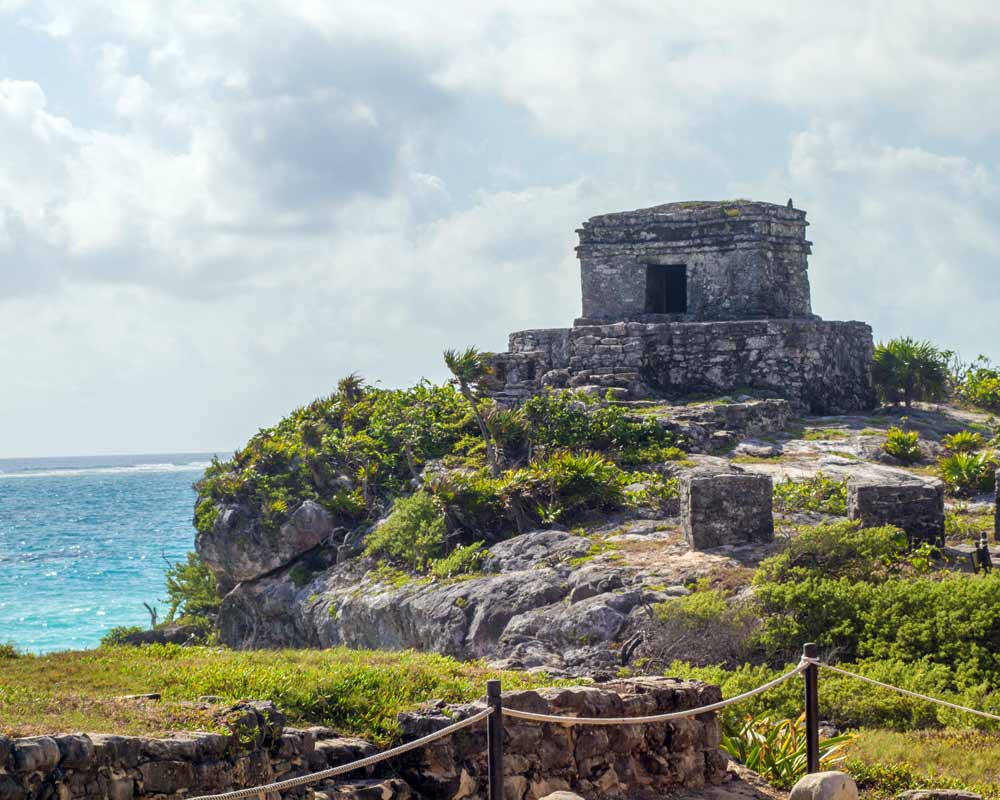 While there are many ancient ruins ruins in Mexico, including Mayan Chichen Itza and mysterious Teotihuacan. The ruins of Tulum are consistently rated among the most beautiful. You can read a full list here. And not just in Mexico, but of all the Mayan ruins in central and South America! The ruins of Tulum are the most famous of the Tulum attractions due to its postcard-perfect positioning on the cliffs overlooking the Caribbean Sea and Tulum beach, Mexico. For those looking for what to do in Tulum with kids, the first destination of choice is nearly always the ruins of Tulum.
The Mayan ruins of Tulum were built in the late 13th century. And what a place for them to choose. This limestone city is the only Mayan city built on the coast. It was likely chosen due to the protective cliffs that it sits upon. Tulum is also unique in that it has a wall that surrounds the city. In fact, entering the city through one of the small arched doorways is a memorable experience on its own.
There are a few ideas as to why the ruins of Tulum are walled. Some say that only priests and nobility were housed within the walls, while peasants lived outside. Another suggests that the wall was to protect the city from invaders.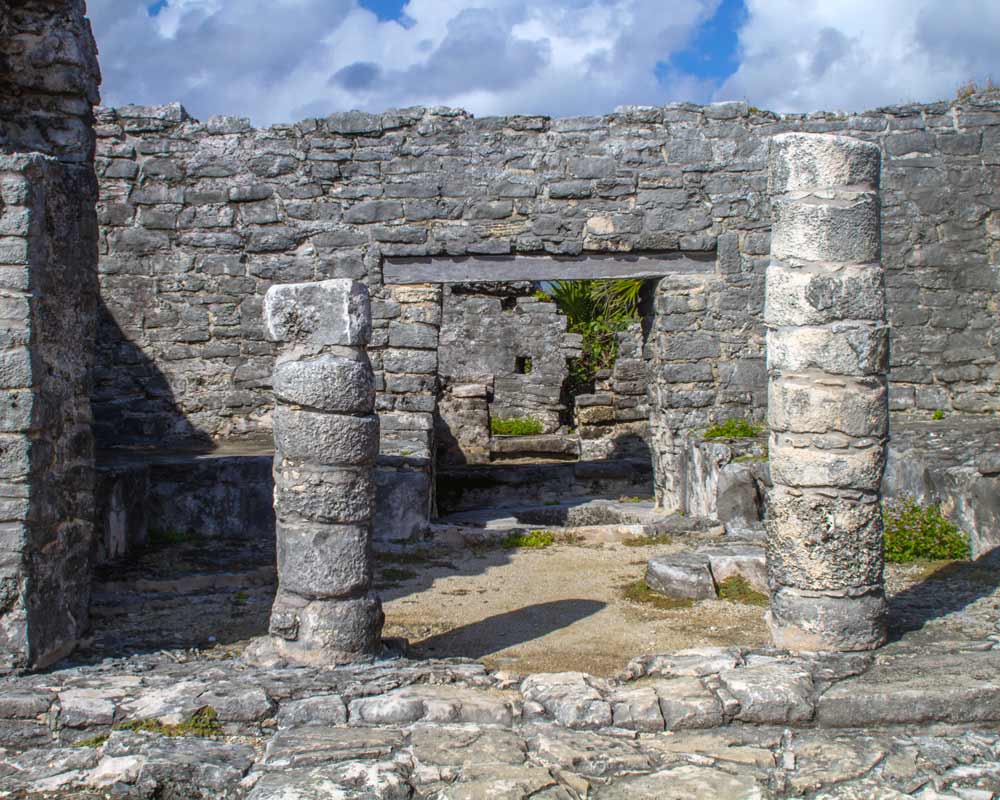 The Dramatic El Castillo
The Tulum ruins are a bit of a maze, seemingly randomly placed building scattered through across the rocky floor. Several buildings have incredibly ornate carvings. One really interesting feature is in the middle of the housing area. There's a representation of a god riding a four-legged creature, believed to be a horse. If that is truly what it is, then Tulum was still occupied in 1518 when the Conquistadors arrived.
But the ruins of El Castillo stand out among all the ruins. It stands proudly at the top of the cliff. Looking out over both the blue waters of the Caribbean and the buildings of the Tulum ruins.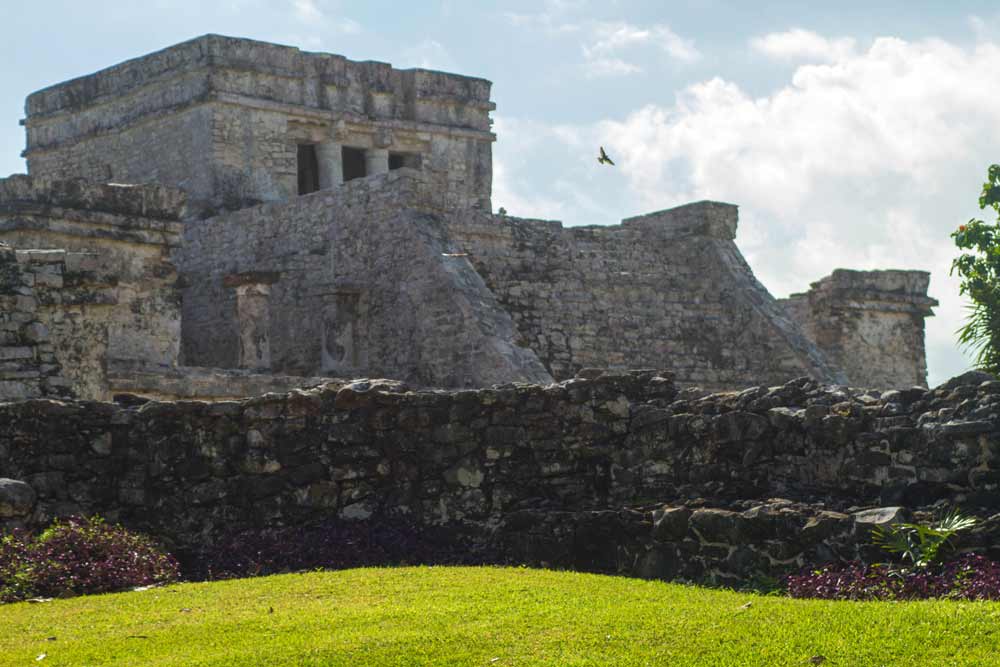 The Beach Tulum has is Incredible
No Tulum vacation is complete without a visit to the incredible Tulum beach. The dramatic view of the ruins atop the cliffs is a difficult sight to forget. The fact that we could see them with golden sand between our toes and under the shade of a palm tree, was just perfection.
Just north of El Castillo is a pathway and stairs that lead down the cliff face to the Caribbean beach below. And a walk along the beach is one of the top things to do in Tulum for photographers. The clash of grey cliffs, green foliage, and blue ocean is breathtaking.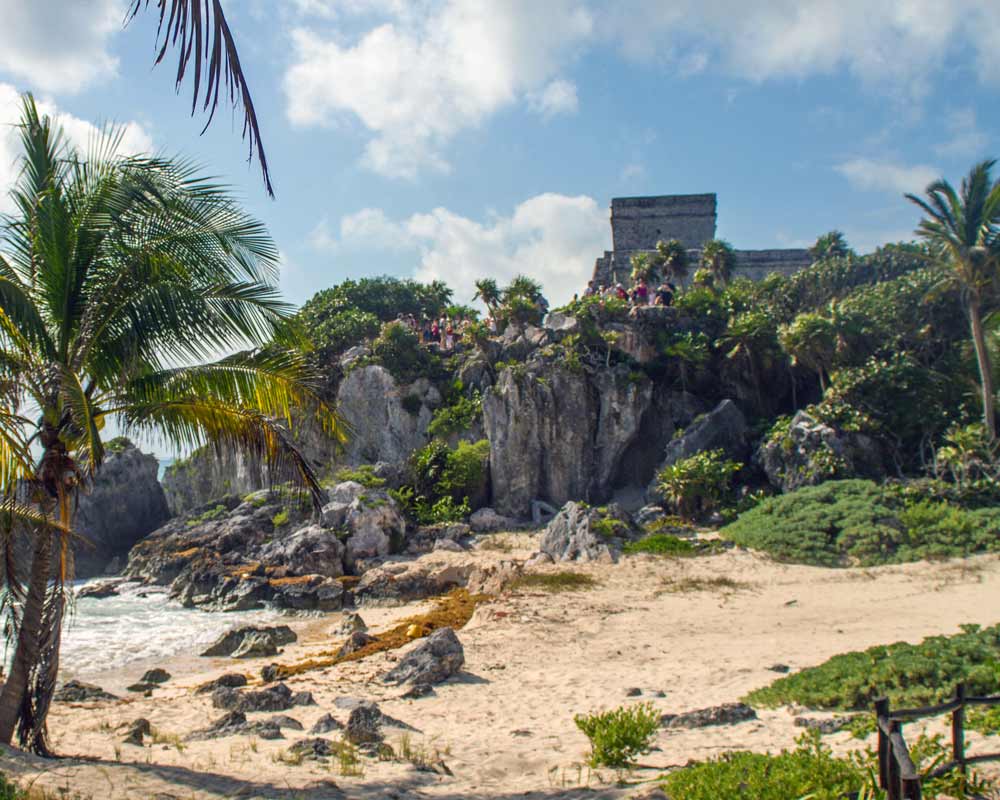 The Authentic City of Tulum, Mexico
The town of Tulum is a short drive from the ruins. It is a developing town that currently only 20,000 people call home. Because of its location about 4.5 km (3 miles) from the beach, it's hard to consider Tulum to be a Mexican beach town, but it still has a lot going for it. It does though have a beach strip that runs the length of the beach in Tulum. This is where most of the resorts and cabanas are. The area is hip, and offer a perfect Caribbean feel. For those booking Tulum vacation packages, this is likely where you'll end up staying.
The town of Tulum is a great place to explore, even for those who aren't staying there. It has a truly authentic feel, this is helped by the beach, where most tourists stay, being so far away.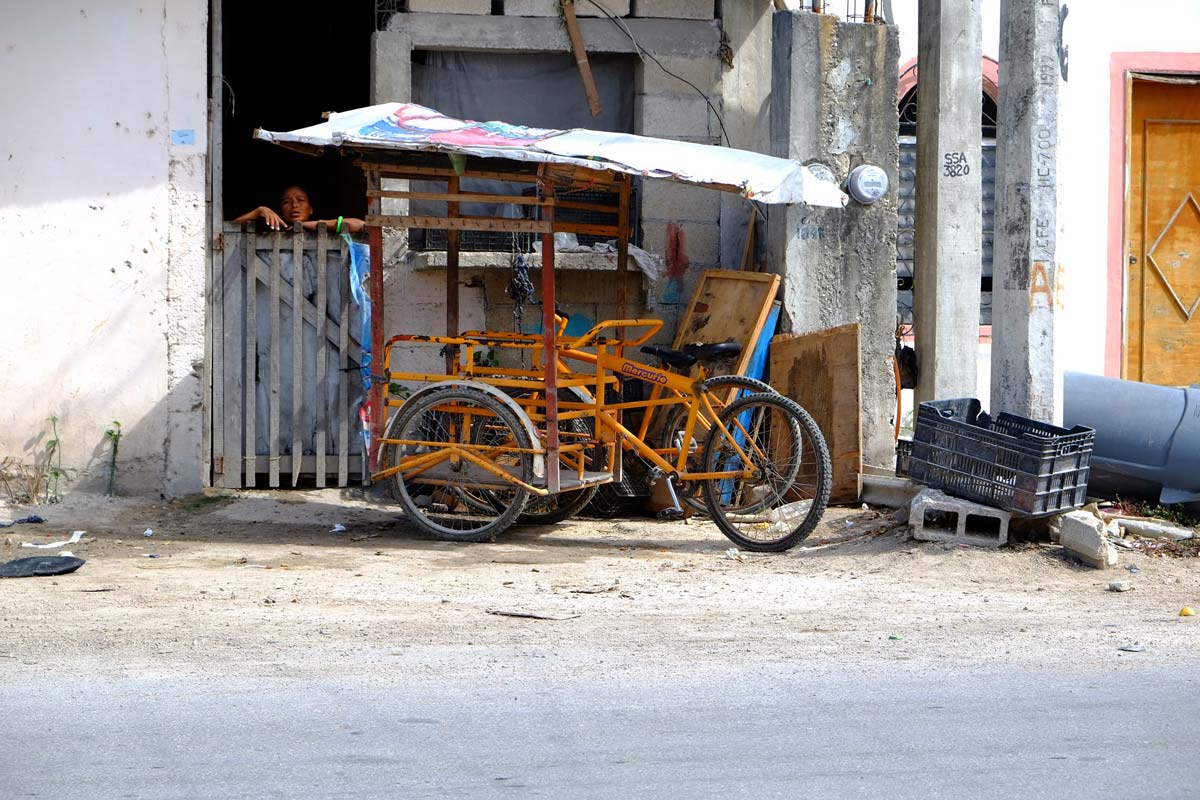 Day Trips from Tulum
Although Tulum itself is quite small, there are a number of incredible day trips nearby. These include stunning cenotes and caves that are popular for both swimmers and divers, other incredible Mayan ruins, and of course, the beach! We would also like to remind those visiting that, although swimming with dolphins is a popular activity in Mexico, there is a dark side to this attraction that visitors should be aware of.
Mayan ruins of Coba
The Coba ruins are one of our favourite Mayan ruins in Mexico. This Mayan city is still very much covered by the surrounding jungle. And that gives it a truly authentic feel when wandering the extensive grounds. And located just 45 minutes inland from Tulum, they make an easy day trip from the city. When you visit, test your bravery on the 120 steps up the Nohoch Mul pyramid, the tallest pyramid in the Yucatan. It offers sweeping views of the dense jungle and Coba ruins. Read more about the Coba ruins here.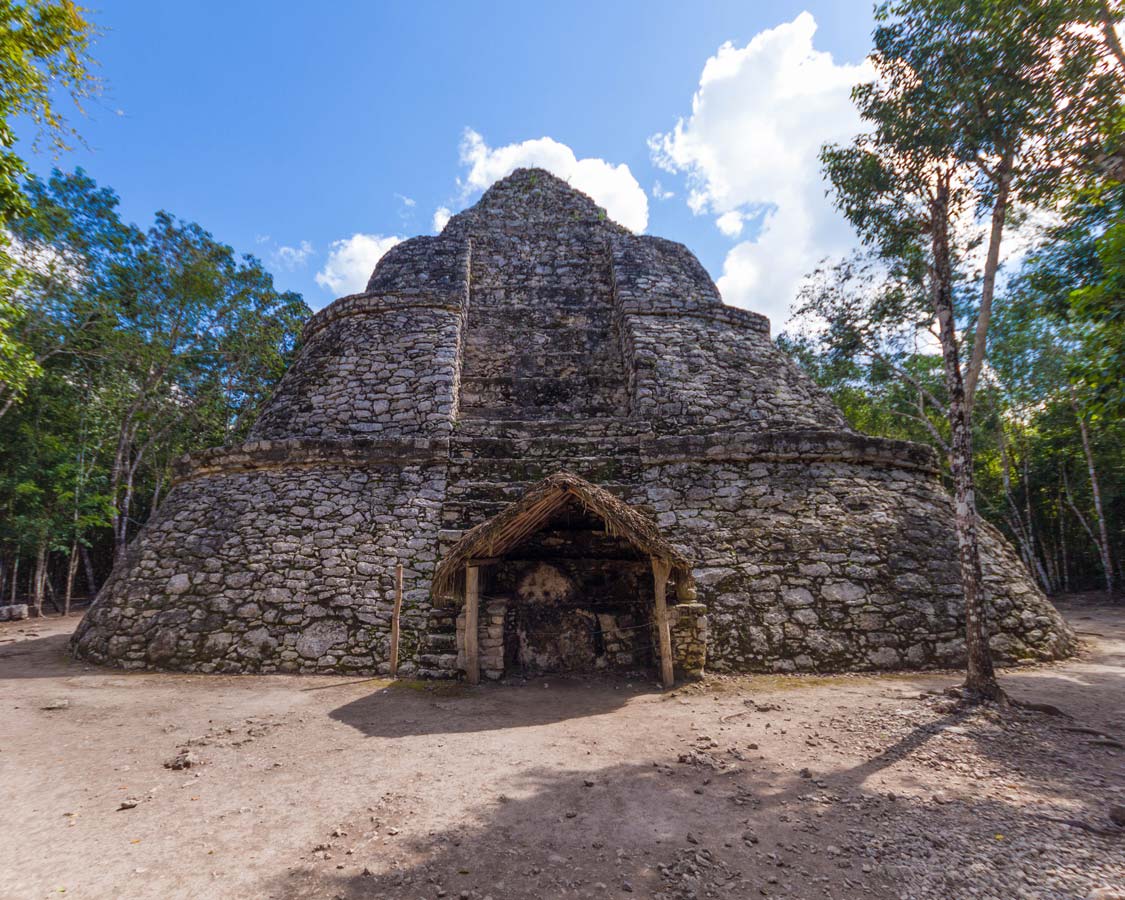 Dos Ojos Cenote
The Yucatan is full of incredible Cenotes (A deep natural well or sinkhole, formed by the collapse of surface limestone that exposes groundwater underneath). Many of these are open to explore, swim in, or even dive. One of our favourites is Dos Ojos cenote. This beautiful cave system is located between Tulum and Playa del Carmen, another great destination for family travel in Mexico. Dos Ojos is about a 30-minute drive along 307. Diving and swimming in the cenotes are one of the top things to do in Tulum with kids.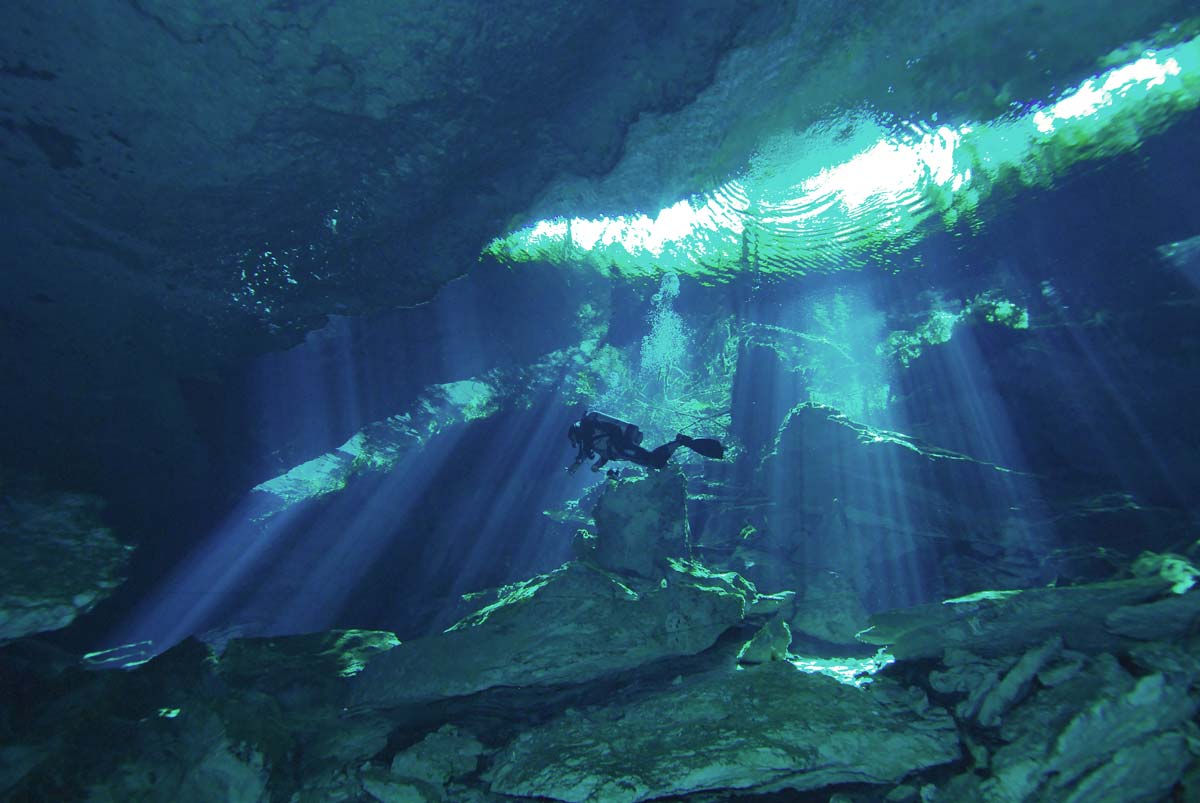 Tulum- Kaan Luum Lagoon
For those looking for very unique, and often overlooked Tulum activities, consider a visit to Tulum- Kaan Luum Lagoon. Just a short, 30-minute drive from Tulum, this lagoon-like cenote is a great place for an inland swim. This cenote has a very beautiful watercolour, and at a depth of nearly 80-metres, it's as popular for SCUBA divers as it is for swimmers. You can read more about it here.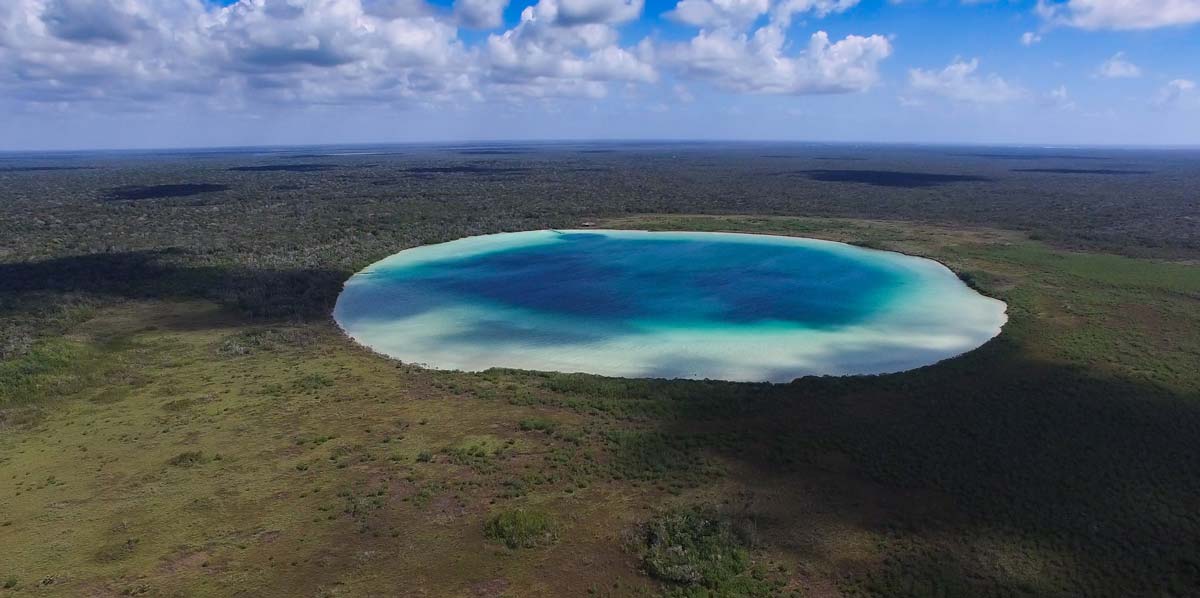 Exploring Tulum Mexico for Kids
With the perfect mix of exploration, education, adventure, and beach fun, Tulum for kids offer one of the best all-around packages for those looking to avoid the tourist-focused bustle of areas like Cancun. The towns small size, and proximity to amazing attractions make it a perfect spot to explore Mexico for kids. In fact, for those looking for the right combination of Mexico tourist attractions and laid-back relaxation, Tulum is among the best place for a family vacation in Mexico.Powered by GetYourGuide.Become a partner.
Best time to visit Tulum Mexico
The best time to visit Tulum is from October to December. This is when the weather is warm, but the extreme heat and humidity haven't settled in. June until October sees the most rain, while January, February, and March are the busiest times, as visitors flock to escape the Northern winters.
Have you ever been to Tulum? Do you have amazing activities to share with us? Let us know in the comments below, or get in touch with us from our contact page!
Wandering Wagars is a participant in the Amazon Services LLC Associates Program, an affiliate advertising program designed to provide a means for sites to earn advertising fees by advertising and linking to amazon.com, amazon.co.uk, amazon.ca. Amazon and the Amazon logo are trademarks of Amazon.com, Inc. or its affiliates.
You May Also Like To Read: