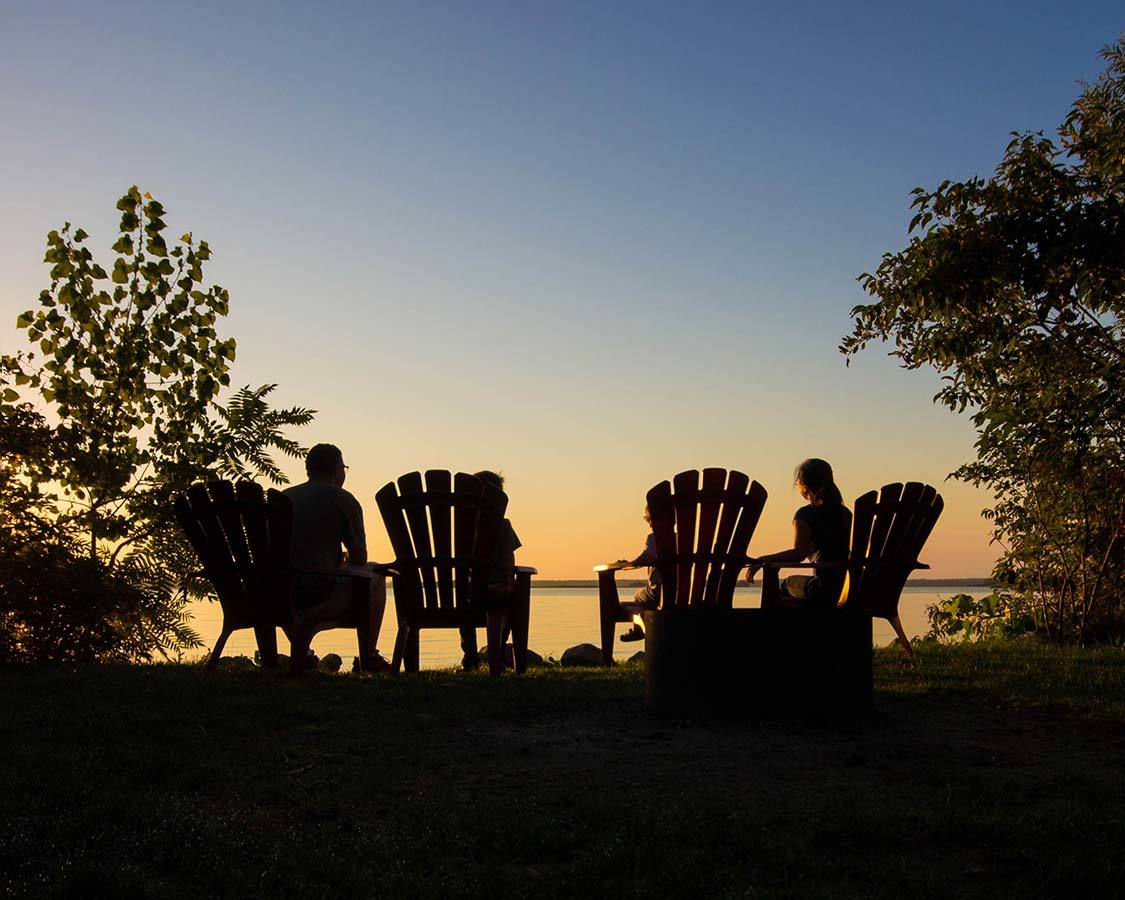 Family camping has become one of the most beloved past times of my family. We've always loved the outdoors, but when I first went camping with kids back when my oldest son C was two, I realized that all of those tips for camping with children I'd read were right. It really isn't all that hard. Since then we've taken every opportunity to hit the road and find some of the best parks near our home in Ontario, and around the world.
It's funny looking back, especially since our first camping trip was actually accidental. We got stranded when our car broke down on a road trip to the Gaspe Peninsula in Quebec. Christina was 8 months pregnant and C had just turned two. We ended up having three nights camping with a toddler while we were waiting for a new transmission to arrive at the repair shop in the middle of nowhere. But that was all it took for us to get hooked.
Since that fateful day, we have embarked on some epic camping adventures, including a 2-week road trip through Ontario where we camped in three of Ontario's five National parks. Because there isn't much not to love about camping. It's a great way to experience family travel on a budget. And one of the best ways to experience the great outdoors.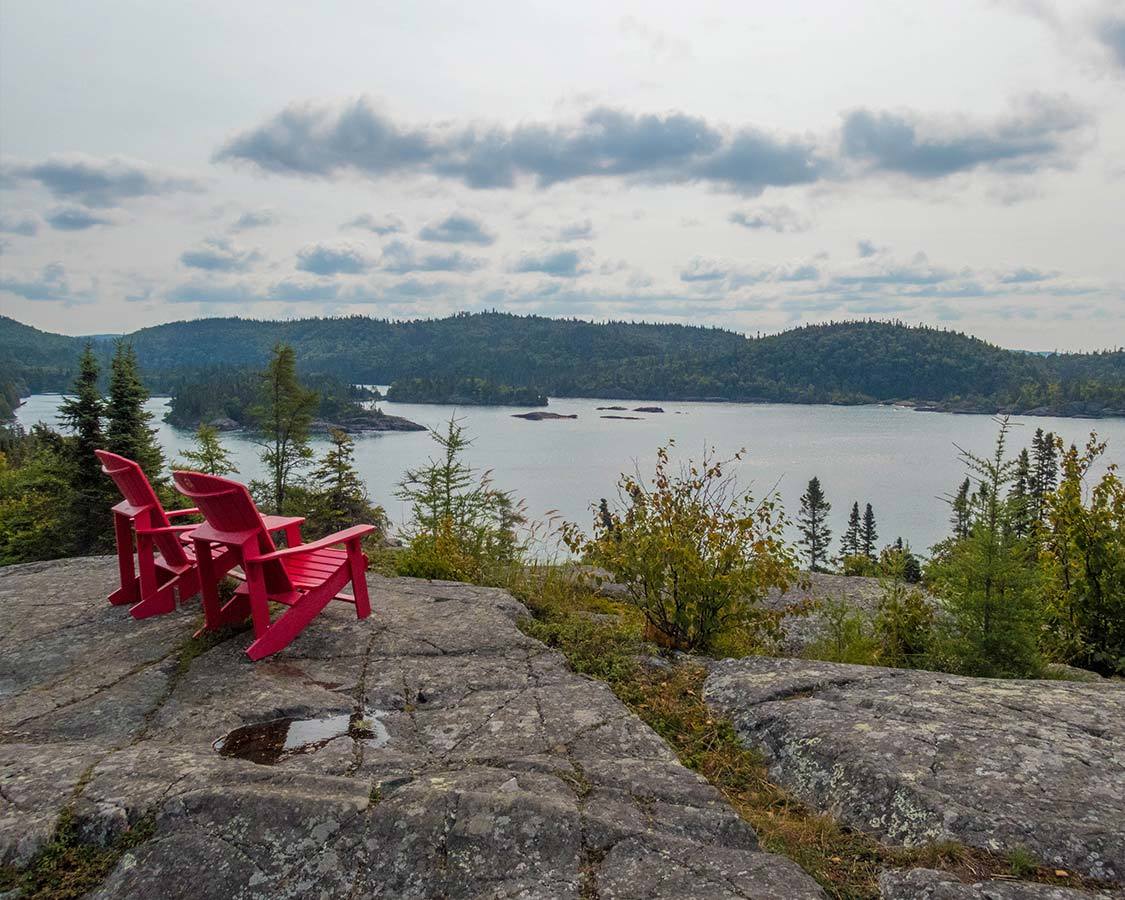 How To Prepare For Camping With Kids
If you're thinking of taking the kids camping, there are a few things to sort out before you load up the bags, pack up the car and hit the road. These tips for camping with kids are the prep work that will help make sure your family camping adventure runs smooth as silk. Most of these were learned through trial and error, and a few I picked up from friends along the way. You can also check out our family camping packing list here.
Pick Your Camping Location And Setting Expectations
Before you head out into the wilderness, make sure you set your expectations realistically before you go. Within 200 km (120 miles) of my house, there are dozens of places to camp with kids. Each one of them offers something unique, and sometimes drastically different experiences.
Make sure that you know your camping style and comfort with "roughing it" before you head out. Are you into glamping like we did in Wadi Rum Jordan and Prince Edward County Ontario? Are you looking for car camping, the most popular form of camping that we've done in Pukaskwa National Park? Or, are you super ambitious and looking for some backcountry adventures involving long hikes or portaging canoes and kayaks?
Knowing what kind of camping you're looking for will help you know what kind of gear to pack, what kind of time you'll need, and what kind of emergencies to prepare for. For this article, we'll focus on car camping since that is the most popular form of family camping adventure. However, many of the tips and advice here can be used for most types of camping involving children.
It's also important to know what type of activities you are interested in taking part in during your family camping experience. Will you be kayaking or canoeing, playing at the beach, or taking part in some epic hikes as we did in Killarney Provincial Park? Make sure you map our your camping activities before you go so that you know how much time you have to work with and what you might need to do to prepare before you go.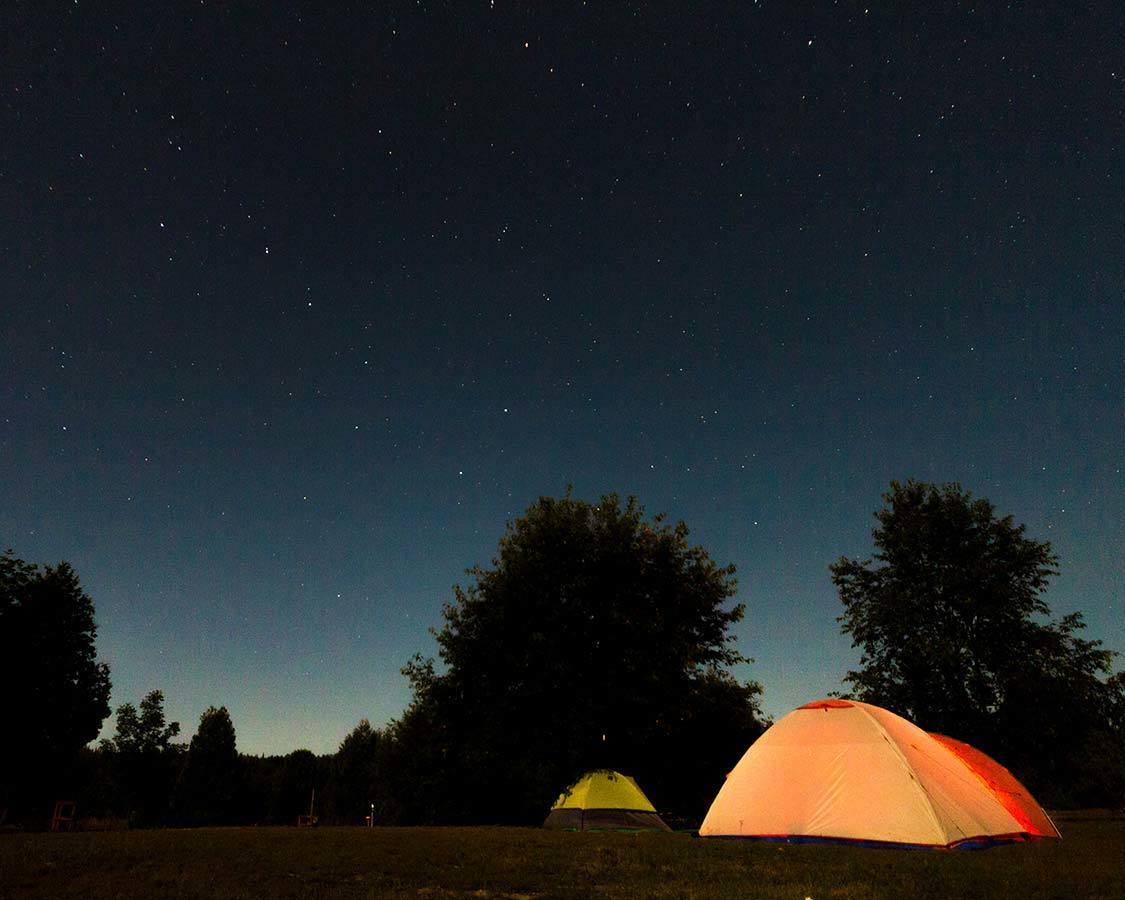 Distance And Amenities
Knowing how long it will take you to get to your destination, and what the creature comforts available to you are once you get there is important when traveling with kids. If you only have a weekend available for you, choosing a destination a 10-hour drive away might not be feasible. It's also helpful to choose a destination that you can reach while still having time to set up your camp before the sun goes down.
Our family is all about trying out new destinations. So we are always pushing the limits and arriving at our camps later and later. I barely remember the last time that we set up camp during the daylight hours. And setting up a tent when it's dark can be a massive pain.
You also want to make sure you know what amenities are available at your campsite. Are there restaurants or stores nearby in case you forget something? Are there playgrounds for the children? What about washrooms, running water, and electricity? Having a clear understanding of what you need to camp comfortably with your kids will help take a lot of the anxiety out of family camping.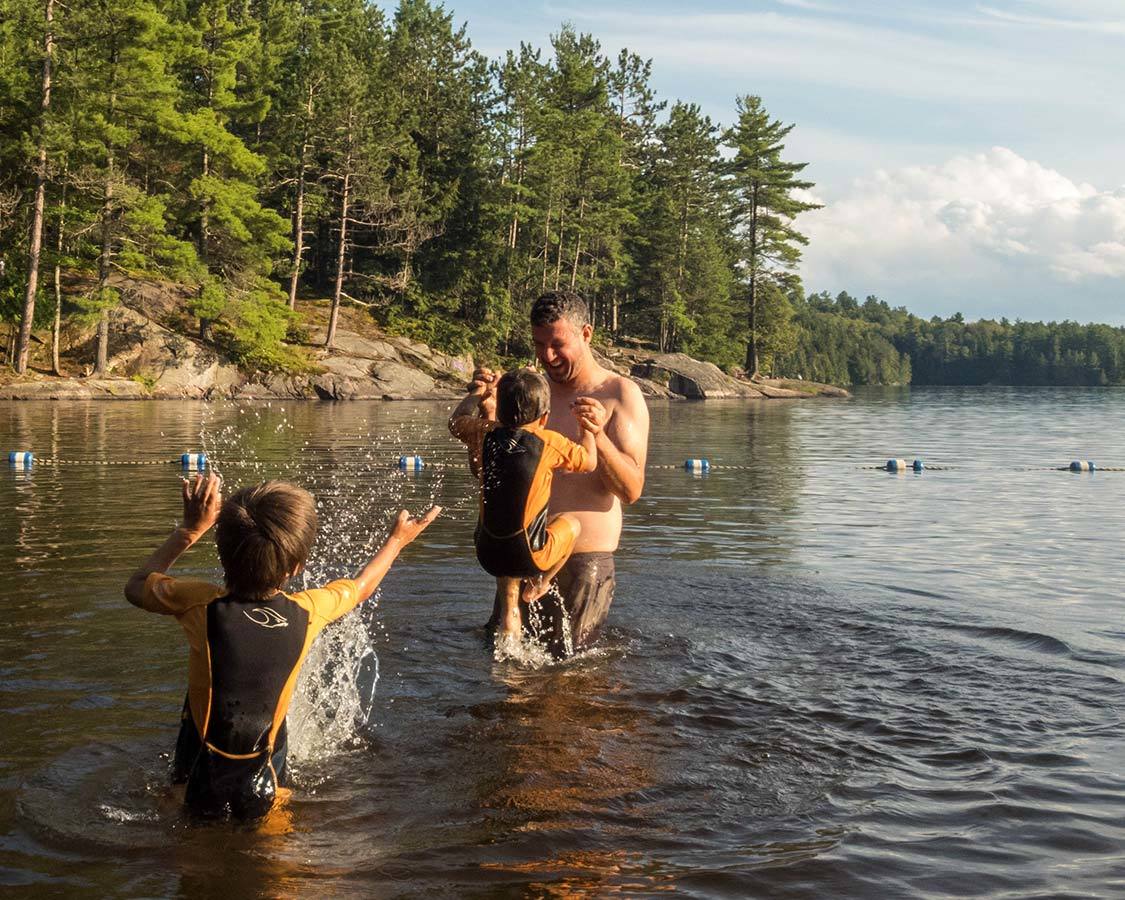 Government Parks (Provincial/State/National) Vs. Private Campgrounds
If you're unsure of what kind of environment you're looking for when you camp with kids, you may need to weigh the benefits of private campgrounds vs. government campgrounds. Government campgrounds are located in Municipal, State/Provincial, and National Parks. There are generally ample campgrounds and large swaths of land to explore. Government campgrounds tend to be less expensive, but harder to book, especially for the most popular destinations.
Private Campgrounds, however, tend to be smaller and more intimate, but sometimes offer more amenities such as swimming pools and organized activities. One isn't necessarily better than the other. We have stayed in amazing private campgrounds on Manitoulin Island and Au Sable NY. We took advantage of the great experiences that they had to offer. We've also loved camping in government parks across Canada and the United States. In the end, it really comes down to the camping experience that you want to have.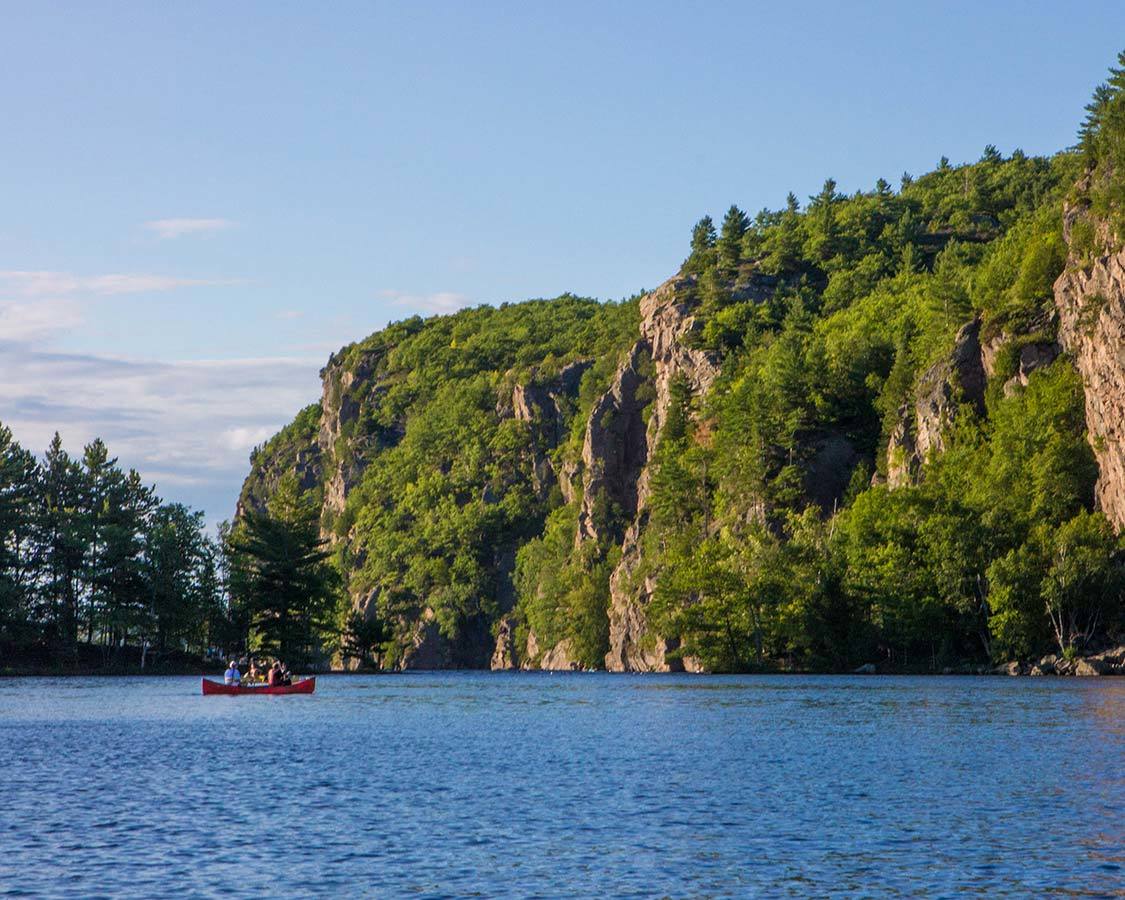 Find Expert Groups For Your Chosen Park
There are groups out there for just about everything! One of my favorite places to check for details on a certain park is on Facebook or Reddit. I'll look up the park that I want to go to, introduce myself and ask some questions. If there is one thing I've learned, it's that there are many people who are INCREDIBLY passionate about their favorite campgrounds. And many LOVE sharing their tips and ideas for making the most of it.
Expert camping groups and camping with kids groups can also help you get an idea for how far in advance you might need to book your site. Generally, full-service (water and electrical) sites book up fastest. As do prime sites near the waterfront if you are camping near a lake. But don't be discouraged if your site isn't available. Often, people book sites and then cancel them. Sometimes even the best spots can open up closer to your camping date.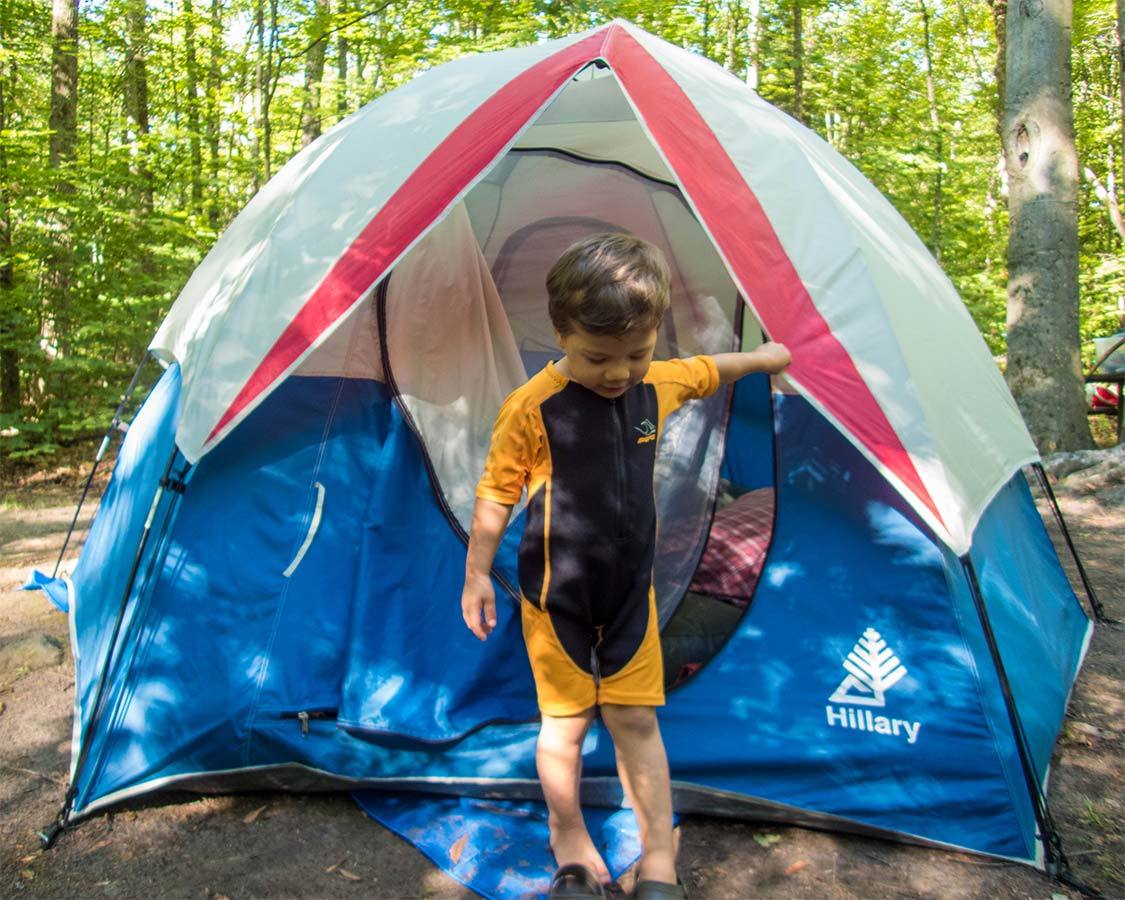 Do A Test Run For Camping With Kids
Camping doesn't always have to be done in the wild. Prepare for a night outdoors by pitching the tent and sleeping in your living room or backyard. Having a family campout at your house is a great way to spend some time bonding and testing out your gear before camping with toddlers or kids.
Make Sure You Have The Right Family Camping Gear
Once you have chosen your campground and your site booked, it's time to do an inventory of your gear for camping with kids. Here is a rundown of the basics for what you need to go camping with your family.
Family Camping Checklist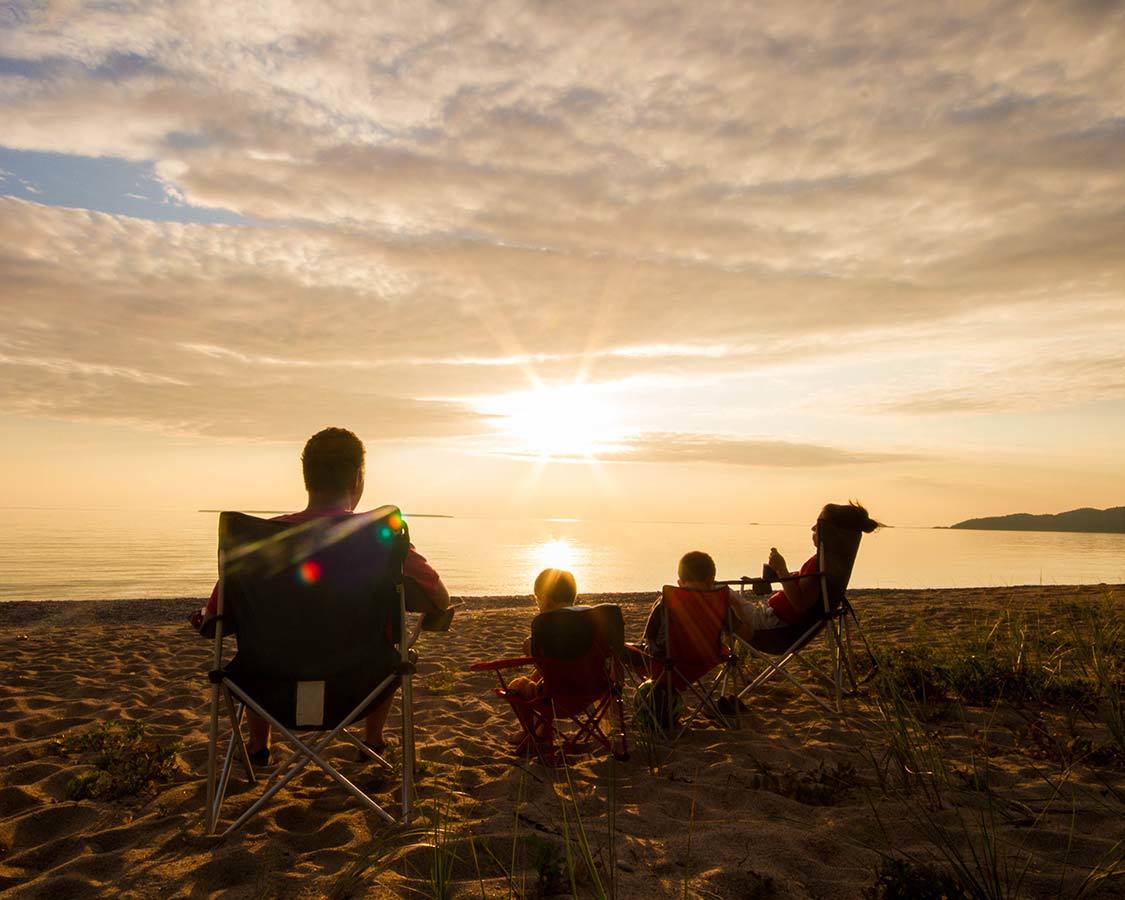 Get Packing For Your Family Camping Adventure
You've chosen your destinations and have the gear you need. Now it's time to get backing for camping out with kids. If you're car camping, this part isn't that tough. Although, sometimes it may be hard to find room in the car for everything. I like to pack most of my gear for family car camping into transparent plastic bins that I can stack easily in the back of my car. I pack the gear that I need for camp set up in one pack, food in another, and other camping gear in another.
Camping With Children Packing Strategy
One camping trick I've found that's very useful is reverse packing everything. Pack your car opposite to how quickly you'll need access to your camp gear. I put the play stuff in first followed by clothes, then food and cooking gear followed by tent supplies. That way when I get to the campsite with the kids, I can get the camp set up quickly without having to dig through the whole trunk. This camping tip is especially important during bad weather. If it's raining, you'll want to get that camp set up as quickly as possible.
Expect to get dirty when you're camping. Children love to run and play, and the outdoors is the perfect place for it. Make sure you pack enough underwear and socks for your whole stay. If your campground has laundry facilities, you may be able to get by with less as long as you don't mind spending some time at the camp laundromat.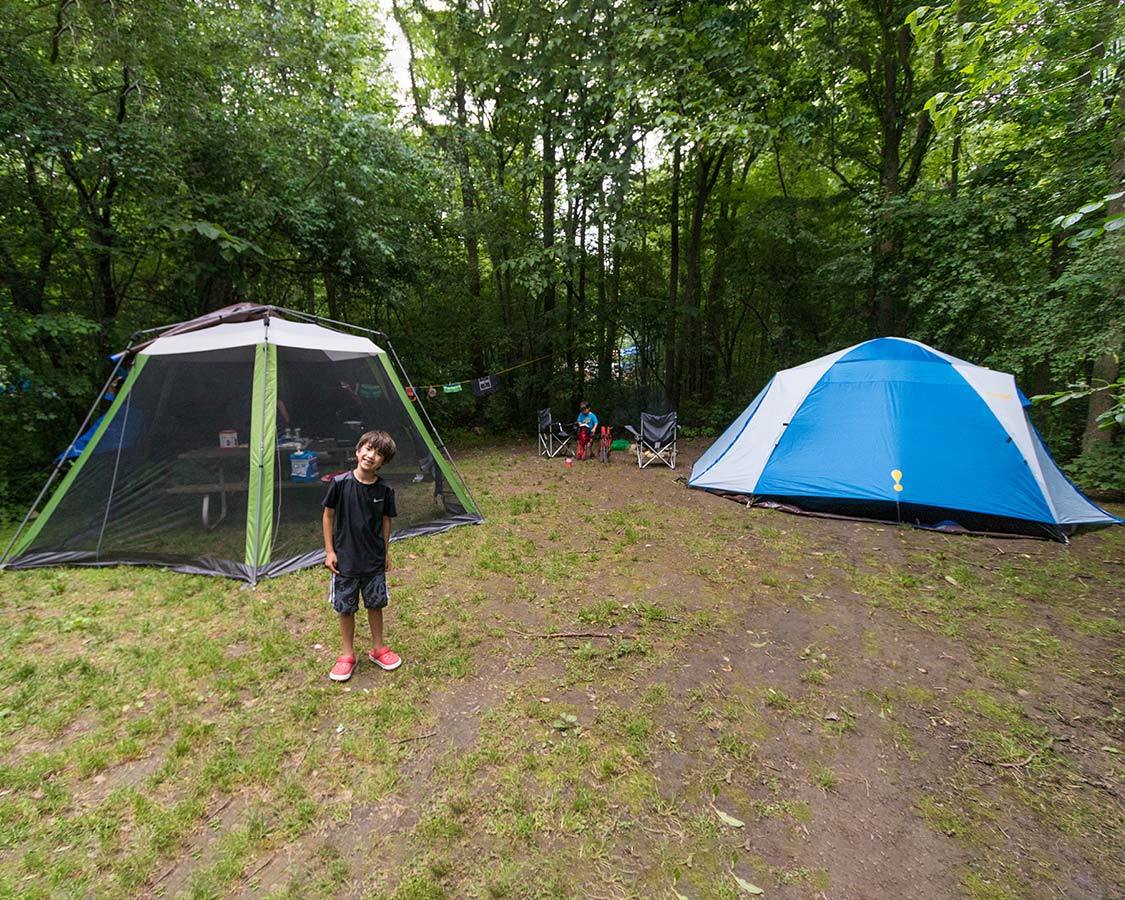 Getting The Kids Involved In Packing For Camp
If you're wondering how to pack for family camping, my first suggestion is to get the kids involved. Ever since my kids were 4-years old, we've had them lay out their clothes and gear for our family travel adventures. Not only does this make them feel like they are a part of the planning process, but it also helps to keep them busy while Christina and I are doing the heavy lifting.
Kids love to get involved. And having them layout and pack their own gear. Gaining responsibility is part of our tips for making travel fun for kids. You can also have children help set up the camp. Putting together tent poles and laying out tarps and organizing the camp.
Setting Up Camp For Families
Once you arrive at your camping site it's time to get set up. I like to get the tent set up first. It tends to offer the biggest challenge, and it gets more difficult as the sun goes down. Pick your tent site carefully. You'll want to make sure that the tent site is free from rocks and roots. Choose a site that is as flat as possible and far enough away from the campfire that the tent won't be damaged by stray sparks. Personally, I like to lay camping tarps under the tent to help keep the moist ground from caking to the bottom of it. This helps with clean up afterward and ensures the tent can be packed straight into the pack rather than need to be wiped down first.
Once your family tent is set up, I like to get the cooking area organized. Your camp kitchen may vary if you'll be cooking over the fire or with a camping stove. Most car camping sites have picnic tables to use. Although it's important to make sure that any of your hot cooking gear doesn't touch the wood of the table for risk of burning it. Keep your dishes clean using a small amount of dish soap and water. I always bring a collapsible bucket with me to help with dishes at sites that don't have a dishwashing area.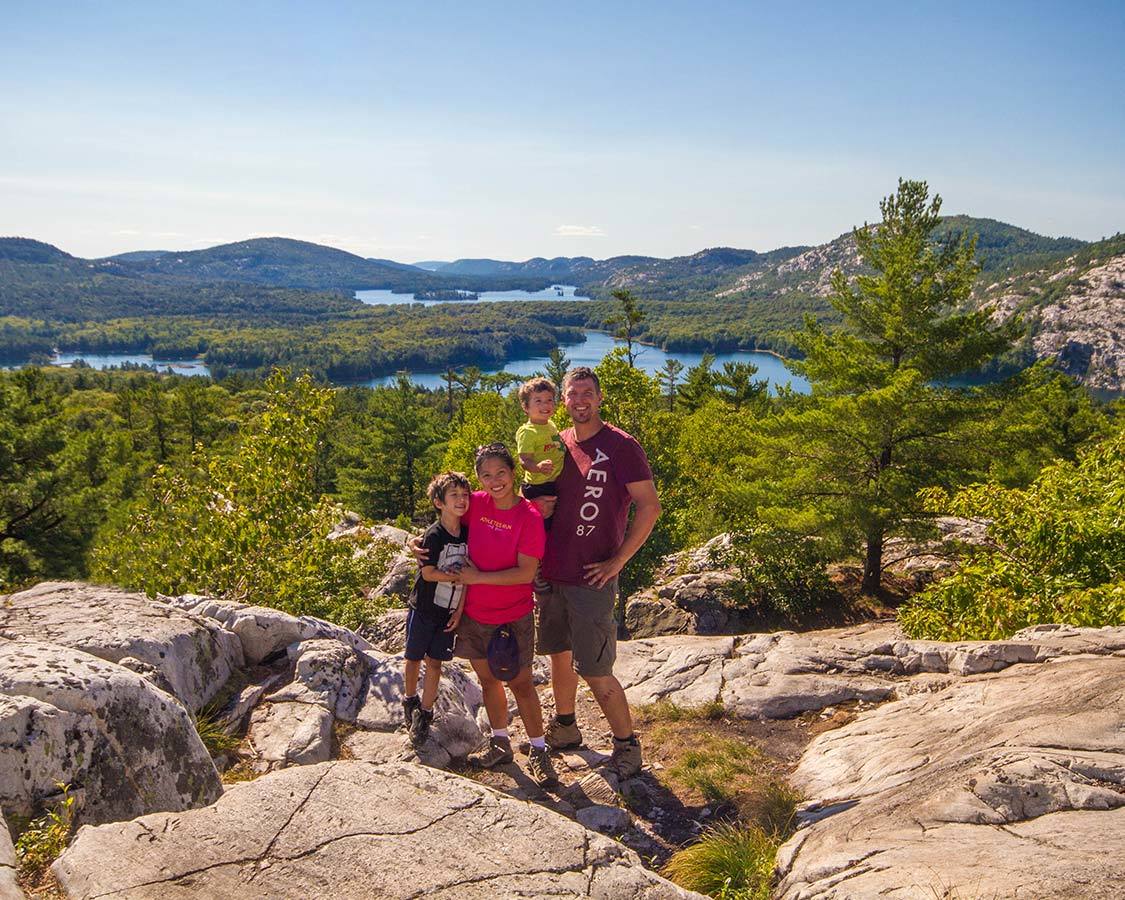 Enjoy Your Time Camping With Kids!
You've prepared, packed, and arrived. Now it is time to relax and enjoy camping with kids. Take in the fresh air, the beautiful scenery, and the smell of the fresh campfire wafting through the trees. It's time for the kids to play, hike, and explore within the worlds greatest classroom. Spend your time exploring with them and taking in the magic of the outside. Because it's not just camping for kids. It's camping for the whole family.
Have you ever gone camping with kids? Tell us about your favorite destinations and activities in the comments below. Or, you can swing by our Facebook page and share a photo of your adventure. We'd love to share in your experiences.
Wandering Wagars is a participant in the Amazon Services LLC Associates Program, an affiliate advertising program designed to provide a means for sites to earn advertising fees by advertising and linking to amazon.com, amazon.co.uk, amazon.ca. Amazon and the Amazon logo are trademarks of Amazon.com, Inc. or its affiliates.
You May Also Like To Read: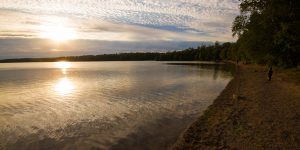 How To Make The Most Of Your Bruce Peninsula Camping Experience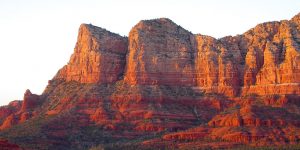 12 Unforgettable Experiences In The American Southwest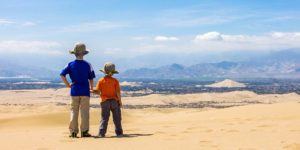 Why You Should Consider Adventure Family Vacations For Your Next Holiday
Pin This Post For Later: