Thinking of taking a Toronto to Quebec City road trip? Here's all the amazing stops to experience on a Toronto to Quebec City drive.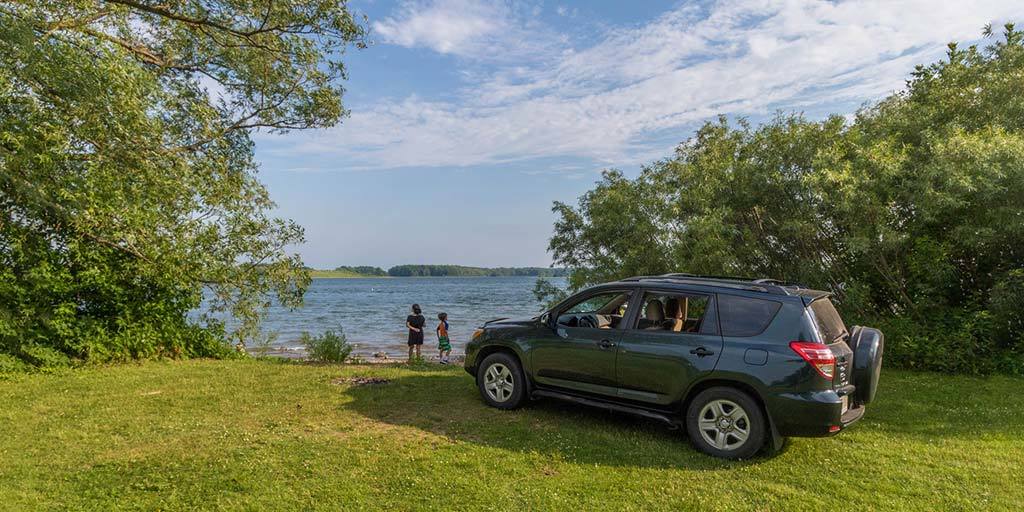 A Toronto to Quebec City drive is one of the most driven routes in Canada. The distance between these two cities isn't small. At over 800 km, driving from Toronto to Quebec City isn't a short trip. Much of the traffic between these two iconic Canadian cities is normally is made up of commuters rushing through for business. But while many see the drive between Toronto and Quebec City as a chore, there are actually many incredible things to see along this seven and a half-hour drive. This drive offers some of the most spectacular experiences between Ontario and Quebec. I most recently made this trip on our way to our epic Quebec indigenous road trip in the summer of 2019.
Both Toronto and Quebec City are incredible cities. And these two provincial capitals offer wildly different experiences. Quebec City is the oldest city in Canada. The core of old Quebec is filled with historic buildings and iconic landmarks dating back to the birth of the nation. Toronto, on the other hand, is the largest city in Canada. It is a glass and cement metropolis with towering buildings and world-renowned festivals. Toronto is among the most multicultural cities in the world. Both cities have legendary musical scenes, but the experience between both couldn't be more different.
So if you are thinking of making the Toronto to Quebec City drive you won't regret it. It's a route I've done numerous times. And I've been lucky enough to experience some of the most amazing things along the way. You may never look at Canadian road trips the same after making the drive between Ontario and Quebec. If you are traveling from Quebec City to Toronto, you can just flip the route and start the guide from the bottom.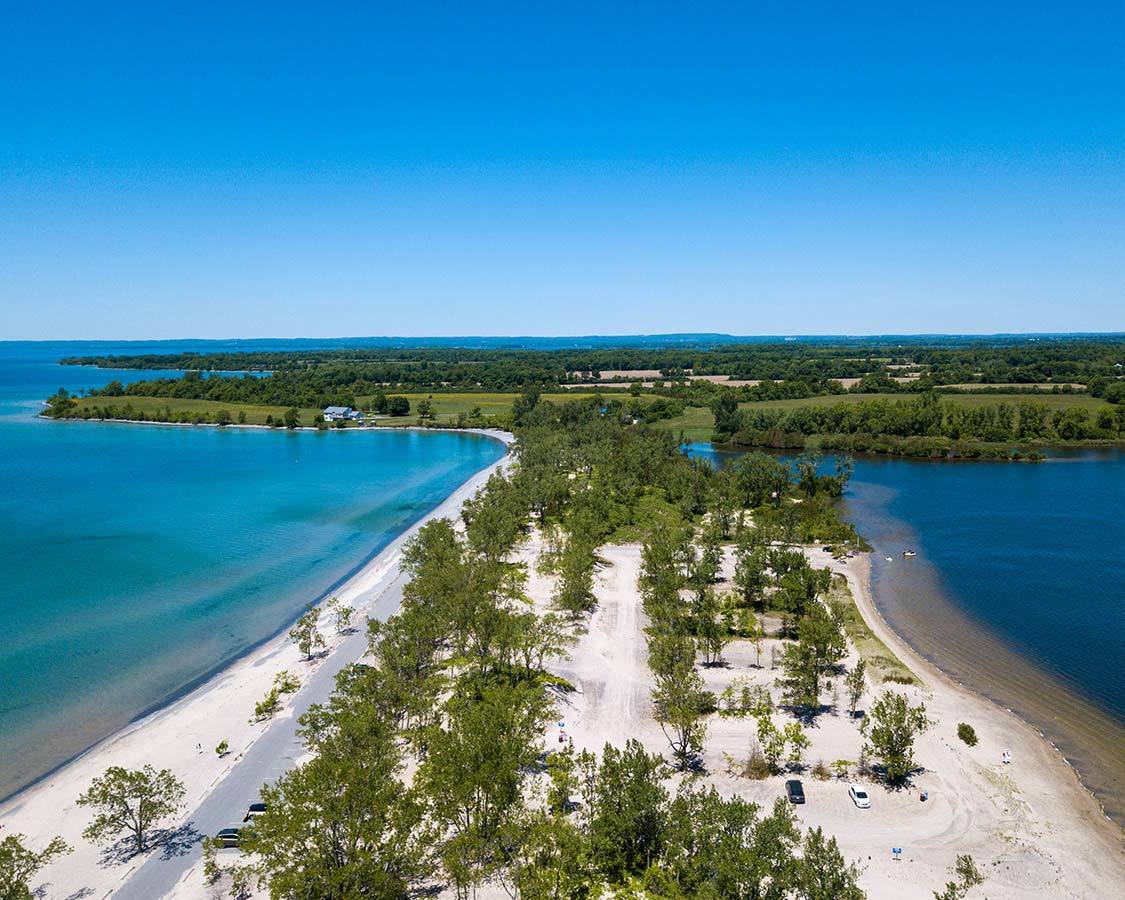 What Is The Distance Between Toronto And Quebec City?
The most direct distance between Toronto and Quebec City is about 805 km (500 miles). It typically takes about 7 and a half to 8 hours to make the trip between these two cities. The drive time depends on the level of traffic though. Driving from Toronto often means notoriously heavy traffic. And the Toronto to Quebec City drive also takes you through or near the city of Montreal is also a traffic hotspot. Outside of these two cities driving is pretty smooth. But, if you plan on seeing the many things to do between Toronto and Quebec City, plan for a few days to make the most of your travels. If you're just looking to make the drive from Toronto to Montreal.
This Ontario to Quebec road trip will show you some of the best things to see between Toronto and Quebec City. I'll show you long each experience could take. When you plan your own road trip you'll be able to see some of the most incredible sites along the way and end up with some amazing stories to share.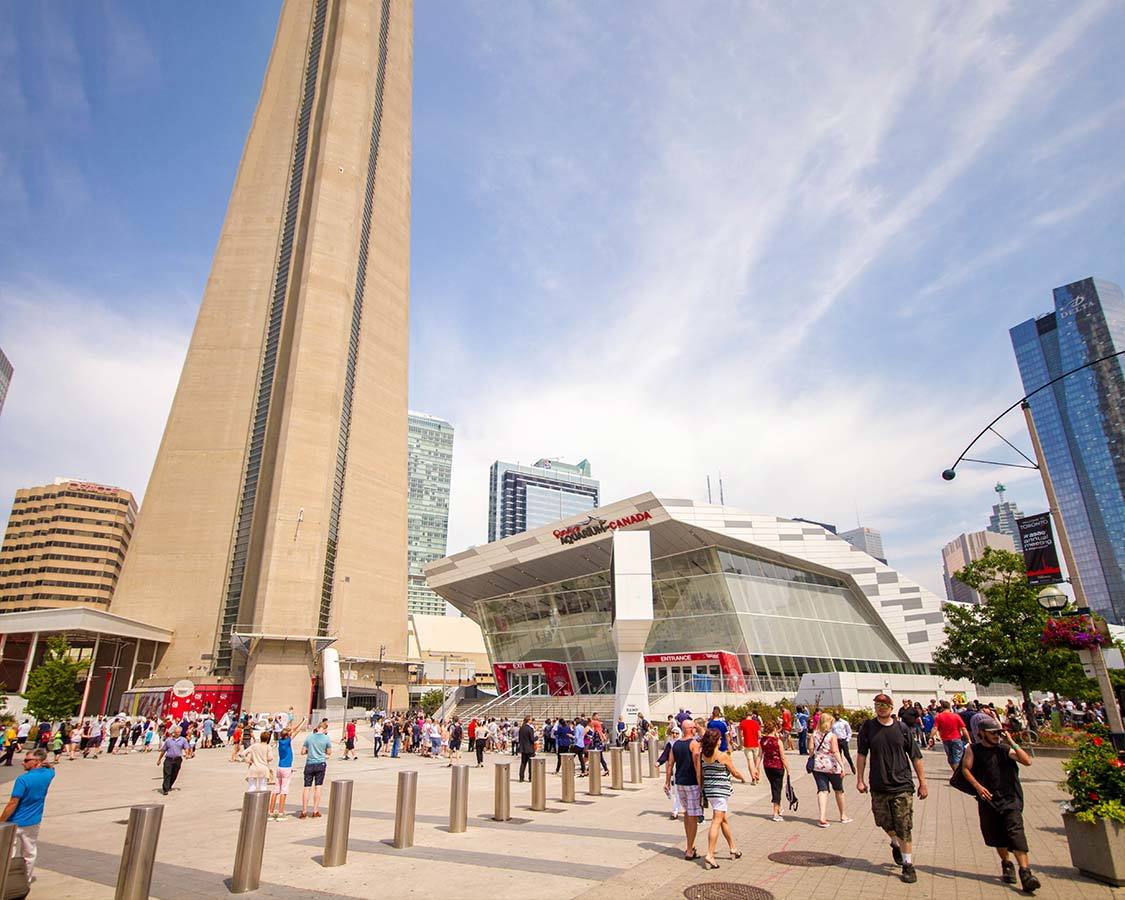 Tips For A Drive From Toronto to Quebec City (or Quebec City to Toronto)
If you plan a drive between Quebec City and Toronto, here are a few road trip tips to help you stay happy and comfortable. These tips for Canadian road trips are helpful whether you are looking for a straight bomb between the two cities, or if you are looking at checking out the best attractions between Montreal and Toronto.
Before you start out on your road trip between Toronto and Quebec City, make a plan. But, keep it flexible. It's about the journey, not just the destination.
Pack a map of Canada. Sure, a GPS is great, but there is something far better about having a real map. You can mark it up with a Sharpie and show off all the cool places you stopped along the way. Your friends will NOT believe the amazing things you saw along the way.
If you want to escape the traffic near Toronto if you are traveling around rush hour you can take the HWY 407 toll road. You won't be missing may Ontario attractions by taking this route, but it can save hours if you are driving at rush hour. The 407 is an electronic toll route. You won't need cash and you'll receive the bill in the mail.
Stay entertained. Long road trips can get tiresome. And although there are plenty of stops between Montreal and Toronto to keep you occupied, you don't want to get bored on those stretches in between. Check out our epic list of road trip jokes (family-friendly!). Pack up some CD's or load up those MP3's and let the tunes flow.
There are lots of gas stations along the Toronto to Quebec City drive. Along HWY 401 there are the On Route stops that combine gas, food, and washroom facilities. However, once you get off the main road it's good to keep that gas tank filled up.
Bring a camera! You are going to see some amazing things on this road trip. Make sure you capture those memories and share them with family and friends. I like this one for travel since it's super tough, takes great photos, and can even be used in the water.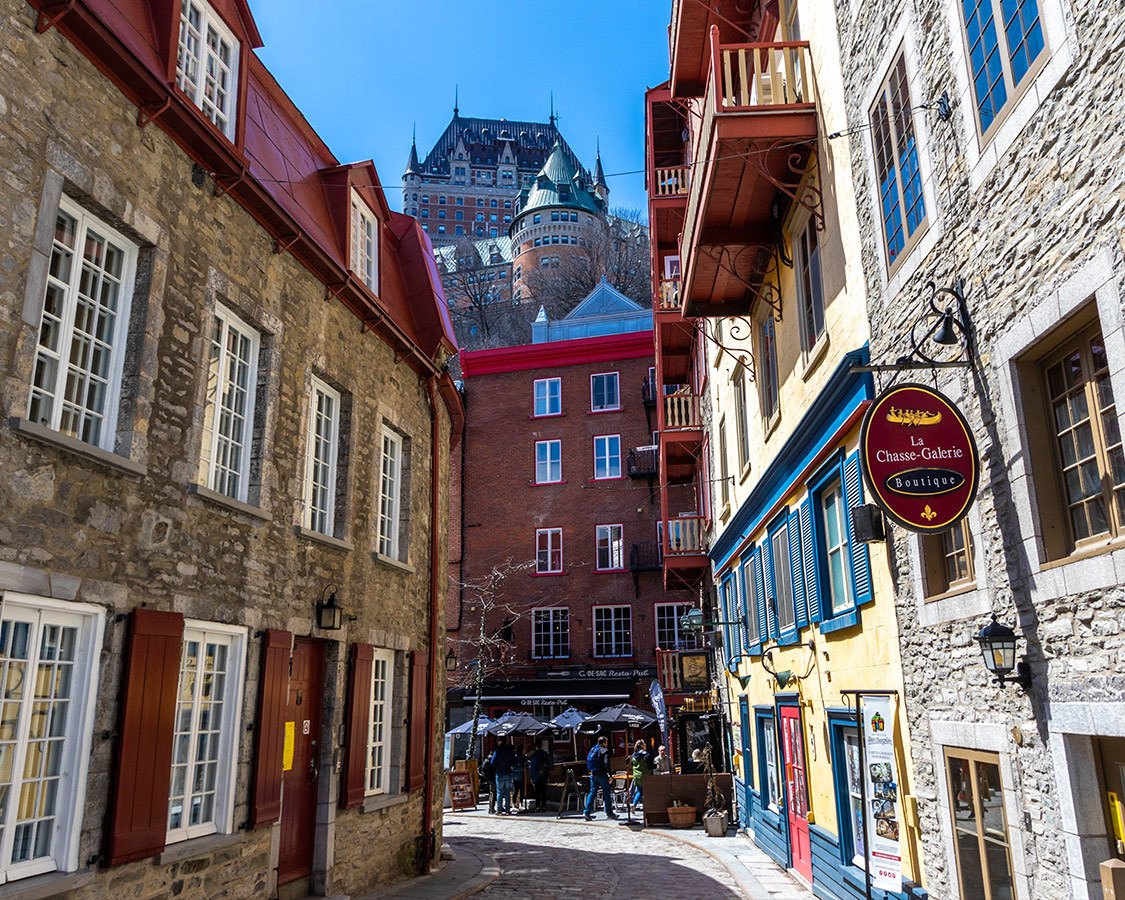 The Best Things To See On A Toronto To Quebec City Drive
Your plan for a Toronto to Quebec road trip is all about having the most amazing experiences along the way. To get your trip started on the right foot you might want to check out some of the best sites in Toronto. Things like Casa Loma, the Distillery District, the Lakefront, CN Tower, and more should be on your list. But once you get in the car it's time to make some ground and get this Toronto to Quebec City drive in gear.
Step 1: Break Out of the 6ix
Once you've seen the best things to do in Toronto, it's time to hit the road for your drive from Toronto to Quebec City. You can either head to the 401 and brave the traffic (it sucks all day, but is especially bad heading East in the afternoon between 3:30 pm and 8:00 pm) or head further north to HWY 407 ETR. HWY 407 skirts the worst of the traffic between Toronto and HWY 412 in Whitby. Between Toronto and Whitby there really isn't much to see, so choose the root that's best for you and crank up the tunes (or, in our case, audiobooks) and make some ground.
Once you've beaten Toronto into submission, it's time for your Toronto to Quebec City road trip to take shape. Along the way, we'll see some of the most amazing beaches, towns, and nature that make the Toronto to Quebec City drive so incredible.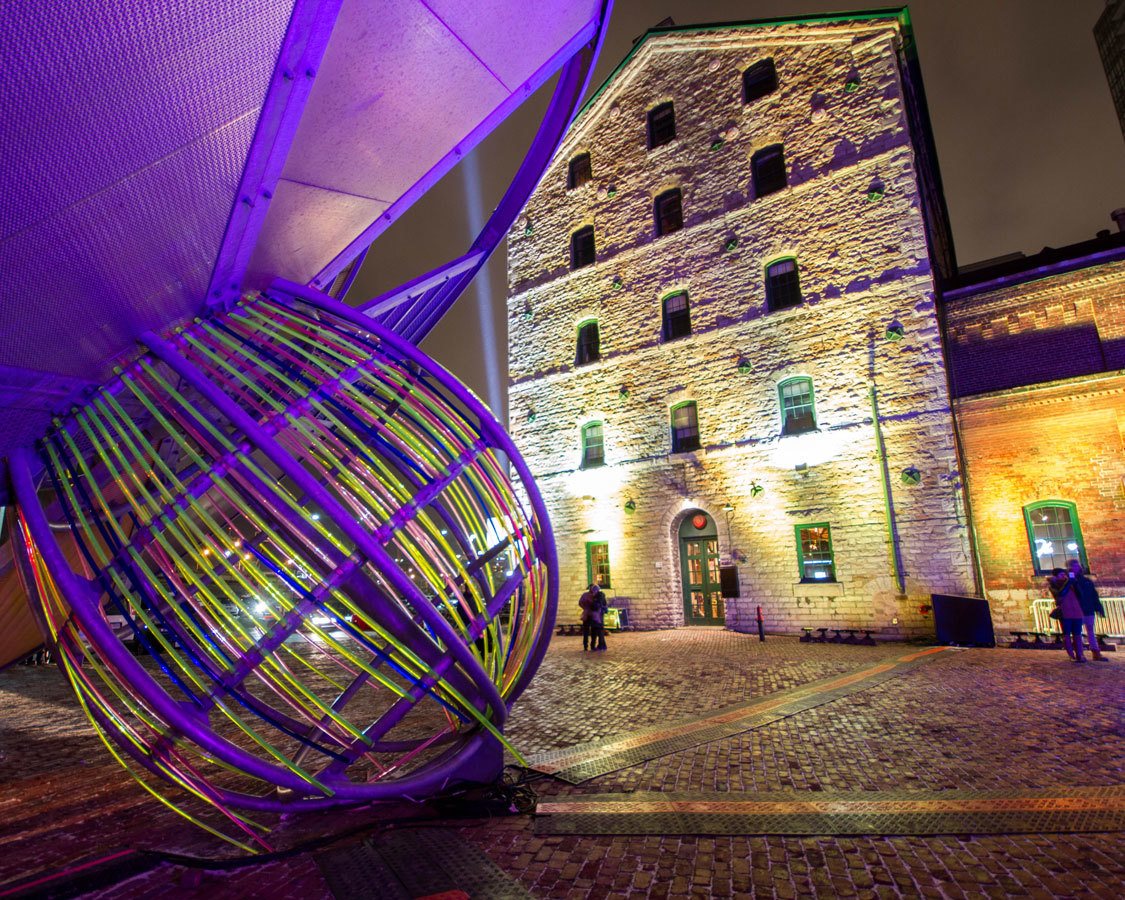 Toronto to Quebec City Stop 1: Presquile Provincial Park
It's hard to miss the Colborne Rd. exit towards our first stop on the way from Toronto to Quebec City. The Big Apple pie factory in Colborne, Ontario is marked by a huge red apple on the eastbound side. This enormous apple-shaped viewing platform is an Ontario icon. It's not just the views that make the Big Apple worth stopping for though. The real treat is buying one of their famous pies. Or, you can grab some treats to take with you on your road trip to Quebec City. I am a big fan of the caramel apple crumble myself. You can pick your pies from their website here.
After you exit on HWY 25 for the Big Apple, head south and turn left on HWY2. After a right on Union Rd and left on Lakeshore, you won't be able to miss the entrance to Presqu'ile. Presqu'ile is one of our favorite Provincial Parks in Ontario. This small, but beautiful piece of shoreline has excellent rocky bottomed swimming. It's especially wonderful with the warm waters of late summer. Check out the lighthouse, the long stretches of beach, or just grab some grass in the beautiful picnic area and relax for a while. If you want to do some camping on your road trip between Toronto and Montreal, this is a great place as well.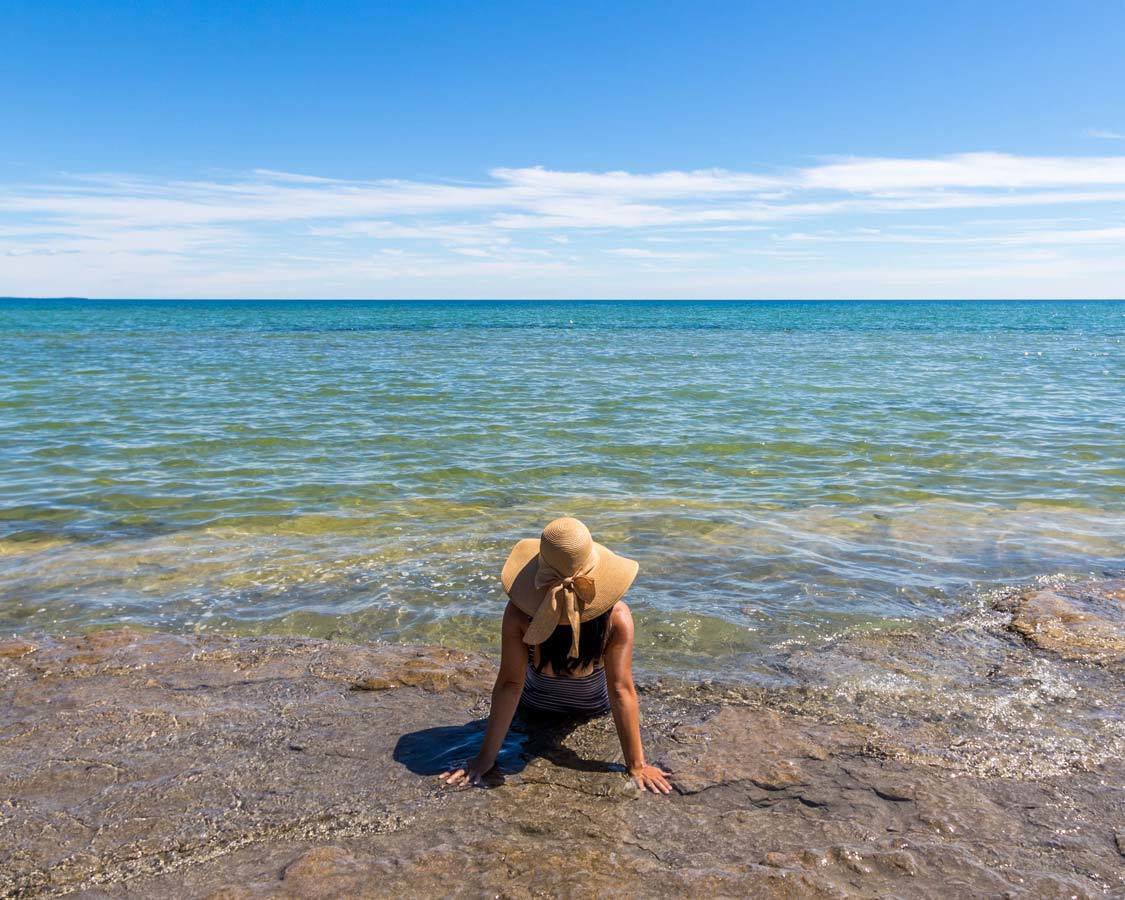 Where To Stay Near Presqu'Ile Provincial Park
If you don't plan on camping in Presqu'ile but want to spend a few days exploring this beautiful park, check out the Motel 6 in nearby Trenton. The rooms are big and airy, and it's close to the park so you can get back to exploring as quickly as possible.
Toronto To Quebec City Stop 2: Prince Edward County
A further 45-minutes along the highway from Presqu'ile Provincial Park is one of the best wine, food, and beer regions in Canada. But it's not just the flavors that make Prince Edward County so spectacular. There is so much to do in Prince Edward County that you could end up spending a few days here and still not see it all.
Prince Edward County has some of the best beaches in Ontario. Whether you are looking for the Caribbean atmosphere of North Beach Provincial Park or the epic dunes of Sandbanks Provincial Park, you'll have no trouble finding a spot to put up your umbrella and soak in the sun. You can read about our favorite things to do in Prince Edward County here.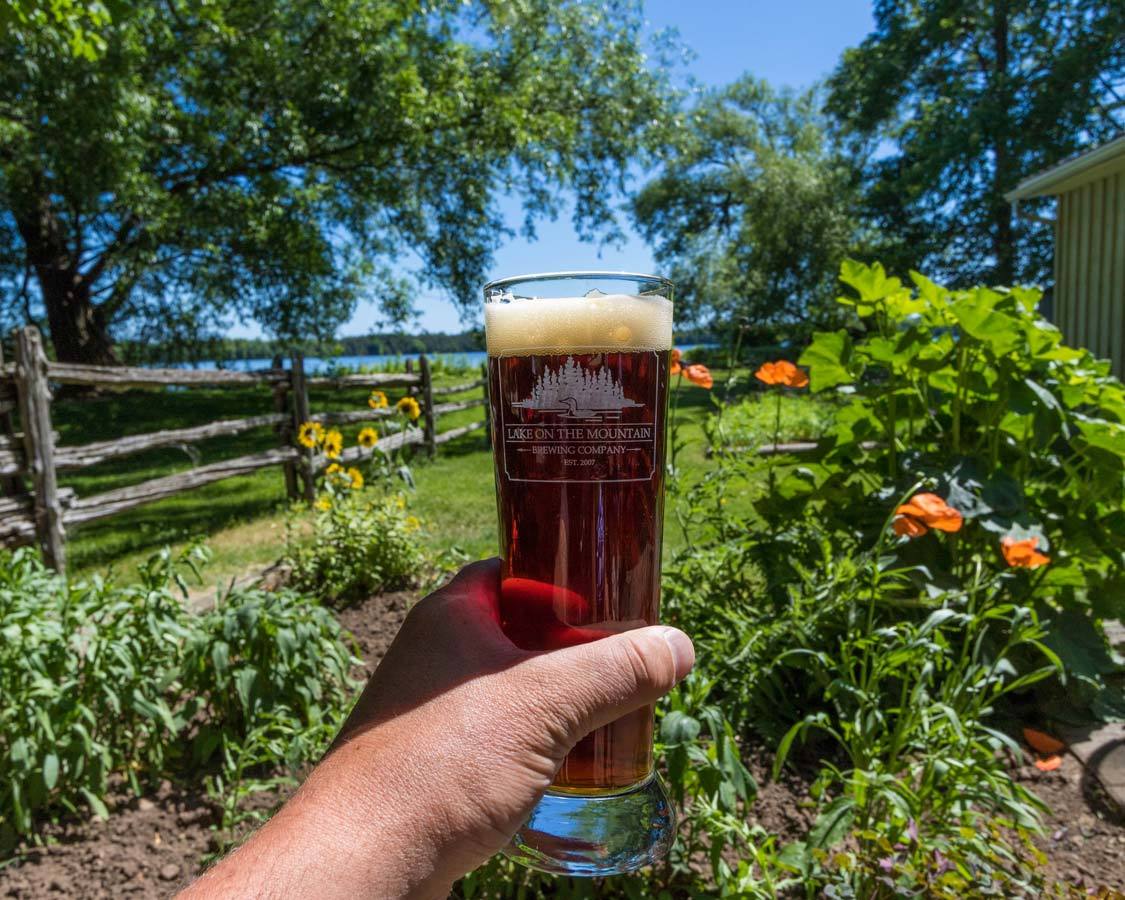 Where To Stay in Prince Edward County
Prince Edward County is a big place and there are a lot of great places to stay. We love spending the night glamping at Fronterra Farm near North Beach Provincial Park. If you are interested in the quaint vibe of Wellington, try to book a place at the beautiful Drake Devonshire. It has amazing food, and one of the best waterfronts in the county. If you prefer to stay close to the popular town of Picton, then the Waring House hotel is a classic and much-loved hotel that is close to all the great Picton attractions.
Toronto To Quebec City Stop 3: The Loyalist Parkway To Kingston, Ontario
After you've torn yourself away from Prince Edward County you can either head back to the 401 and continue on towards Quebec City, or what I recommend is, make your way across the Glenora Ferry along the historic Loyalist Parkway. The Loyalist Parkway, or HWY 33 skirts the coast of Lake Ontario through some of it's most scenic and historic towns. Many of the towns were settled by the United Empire Loyalists that settled here in 1784.
The route is dotted with majestic colonial homes, quaint bed & breakfasts and cozy diners and restaurants. There are many places to stop along the route, whether you are looking to take in the views of the lakes and properties, or read the many historical plaques that identify many of the archeological and heritage sites along the way. Traffic moves slowly along the parkway. But there is so much beautiful scenery, you probably mind.
The Loyalist Parkway finishes once you reach the town of Kingston, Ontario. This lovely lakeside city has been a key part of Canadian history. This is thanks to it's proximity to both Montreal, Toronto, the St. Lawrence River, and Upstate New York. In fact, Kingston once was the capital of Canada from 1841 till 1843. Kingston makes for a great spot to spend the night and break up your Toronto to Quebec City road trip.
Take a trip on a classic Kingston Trolley tours or visit the home of Canada's first Prime Minister John A. MacDonald. You can take a walk on the dark side with a tour of the notorious Kingston Penitentiary or visit the Fort Henry National Historic Site built to protect the city from American attacks during the war of 1812. Grab a bite at some of the great local eateries like Chez Piggy or Wooden Heads. If you make the trip during the winter months, try to time your visit with the spectacular Lumina Borealis at Fort Henry.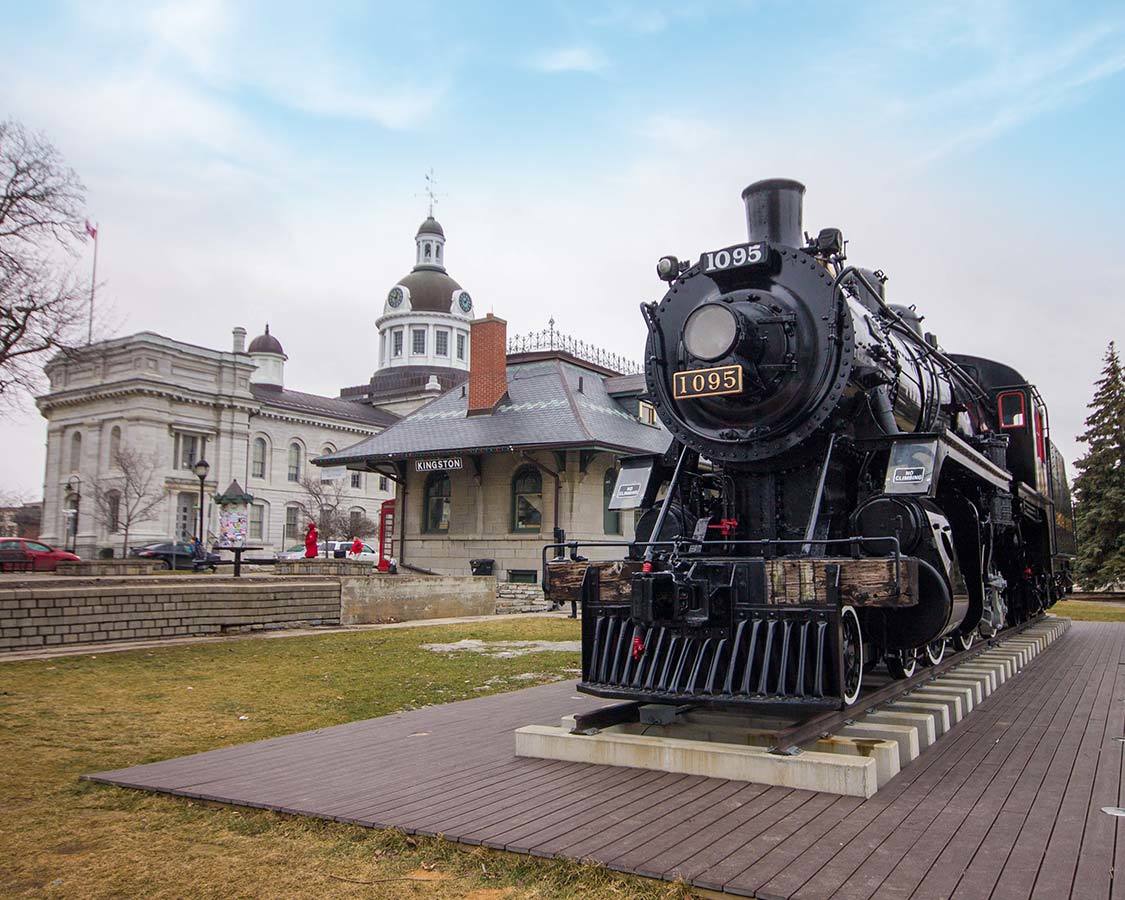 Where To Stay in Kingston Ontario
Kingston is a classic Canadian City. It has been the birthplace of some of the most important historical events, and even some of it's most important music. So, it's worth it to pick a great classic hotel in Kingston. The Rosemount Inn fits that bill to a tee. This boutique hotel offers the perfect combination of luxury and history.
Toronto To Quebec City Stop 5: The Thousand Islands
Just 30-minutes along the 401 from Kingston on your drive to Quebec City from Toronto is the small town of Gananoque, home of the Thousand Islands Visitors Centre, and a visit to the Thousand Island National Park is something that shouldn't be missed on your Quebec City to Toronto drive. Gananoque is a picturesque community where thousands of visitors flock each summer to join Thousand Island boat cruises. If you are thinking of joining the tours, I highly recommend that you bring along your passport so that you can check out the incredible castles in the Thousand Islands.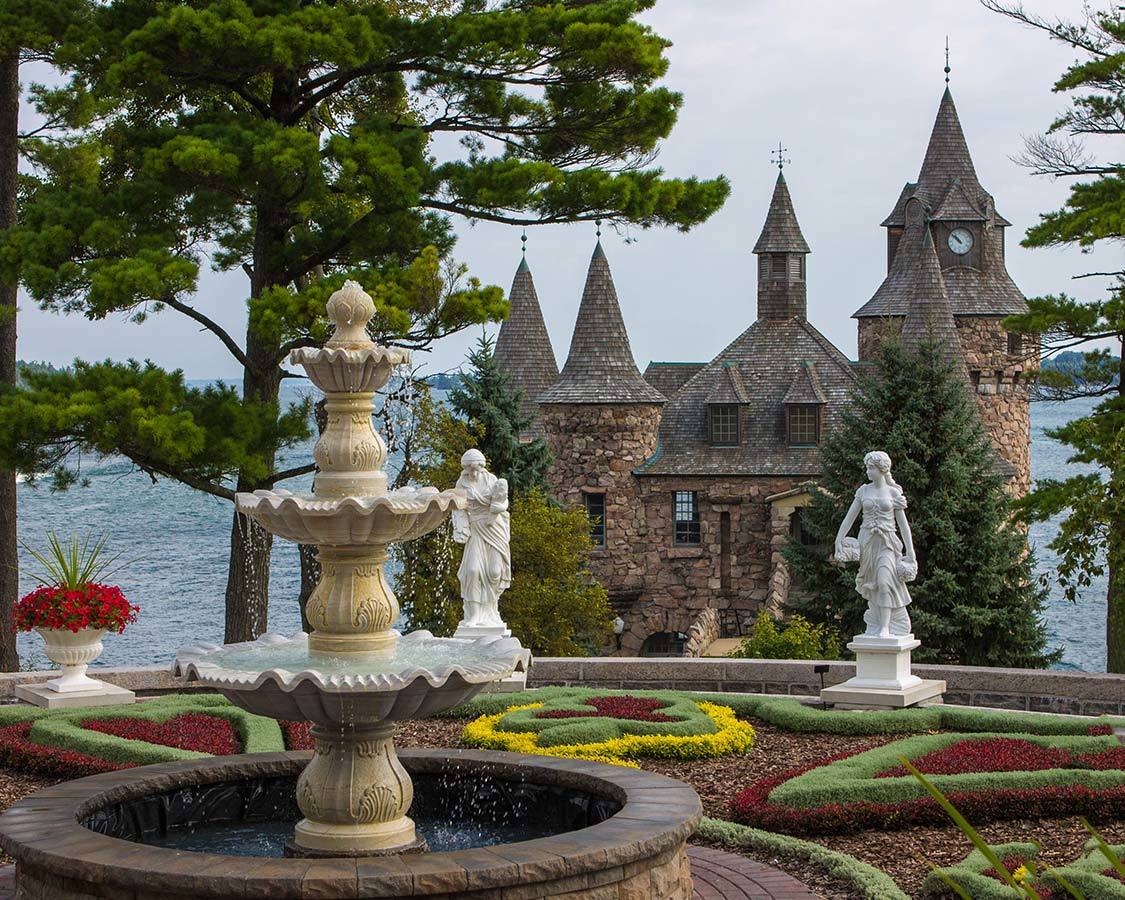 Where To Stay in Gananoque and the Thousand Islands
Although we love staying in the Parks Canada oTENTiks while in the Thousand Islands, sometimes you don't want to haul your own bedding or just want an amazing breakfast served to you rather than cooking it yourself. The Woodview Inn in Gananoque is a great option. It has excellent service and a wonderful on-site restaurant.
Toronto To Quebec City Stop 6: Upper Canada Village
One-stop that shouldn't be missed between Toronto and Quebec City is about an hour down the 401 from Gananoque. Exit on Upper Canada Rd. and turn left onto HWY 2 (You can also continue up HWY 2 directly from Kingston if you want to replace the high speeds with nicer views).
It's been a long-running joke between my wife Christina and I that re-enactments are the bane of Ontario tourism. It seems that every historic fort and town in the province is filled with people in period dress trying to hide their cell phones in the many layers of vintage clothing that they're wearing. And when I first visited Upper Canada Village I totally expected the same thing. And I was right, but I was also wrong.
Yes, the Upper Canada Village is all done in period attire. But it's done REALLY well. From the old town mill where they actually sell the grain and yarn produced on-site to stores in the area, to the horse-drawn boat that rolls through the town, Upper Canada Village is great! It's so good, that I insisted we bring our children back here so that they could experience it themselves. And they loved it too! Upper Canada Village is not a quick visit place either. It's easy to spend hours or even a whole day here exploring what truly feels like an 18th century Ontario town. You can check out their website here.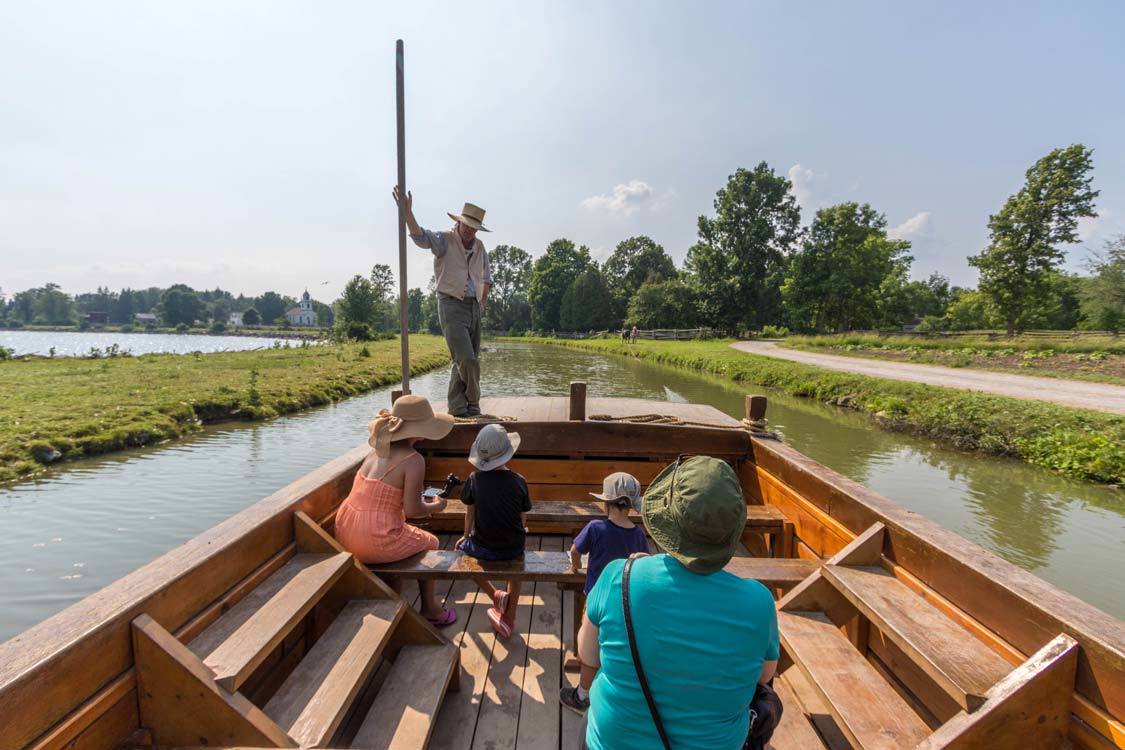 Toronto To Quebec City Stop 7: Long Sault Parkway
Just a short drive down HWY2 from Upper Canada Village is one of the coolest island chains in the St. Lawrence. The Long Sault Parkway is a road connecting 12 islands within the St. Lawrence River. The islands are managed under the Parks of the St. Lawrence and offer a series of beaches, campgrounds, and picnic areas. At the very least, Long Sault Parkway is worth the scenic drive through the island chain. However, it's also a beautiful place to camp for a night or a weekend. If you happen to drive through Long Sault or nearby Ingleside during the Canada Day long weekend (July 1), make sure to check out the amazing fireworks display launched over the islands.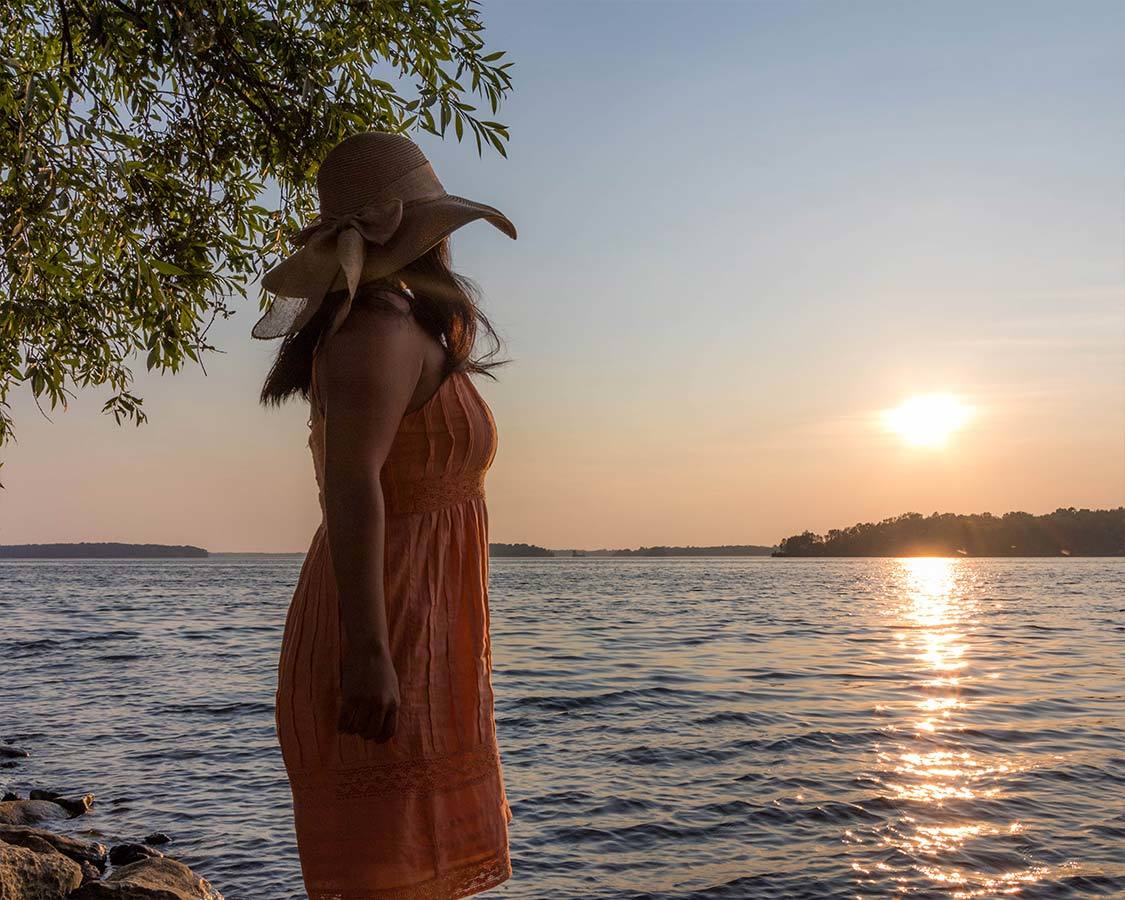 Where To Stay Near The Long Sault Parkway
You can rent camper cabins and family lodges from Parks of the St. Lawrence within the Long Sault Parkway. Near the town of Long Sault, you can also stay at the Lion Motel or the Long Sault Motel. Both are nice, clean locations that are close to the town amenities and the parkway itself.
Toronto To Quebec City Stop 8: Montreal
The city of Montreal is just as iconic of a city as Toronto and Quebec City. There are more than enough things to do in Montreal to keep you busy for half-a-day to a few days. The music, the art, and the food of Montreal are legendary. Whether you use your time to take in the views from Mont-Royal or explore the shops of historic St-Paule St. you'll never get bored.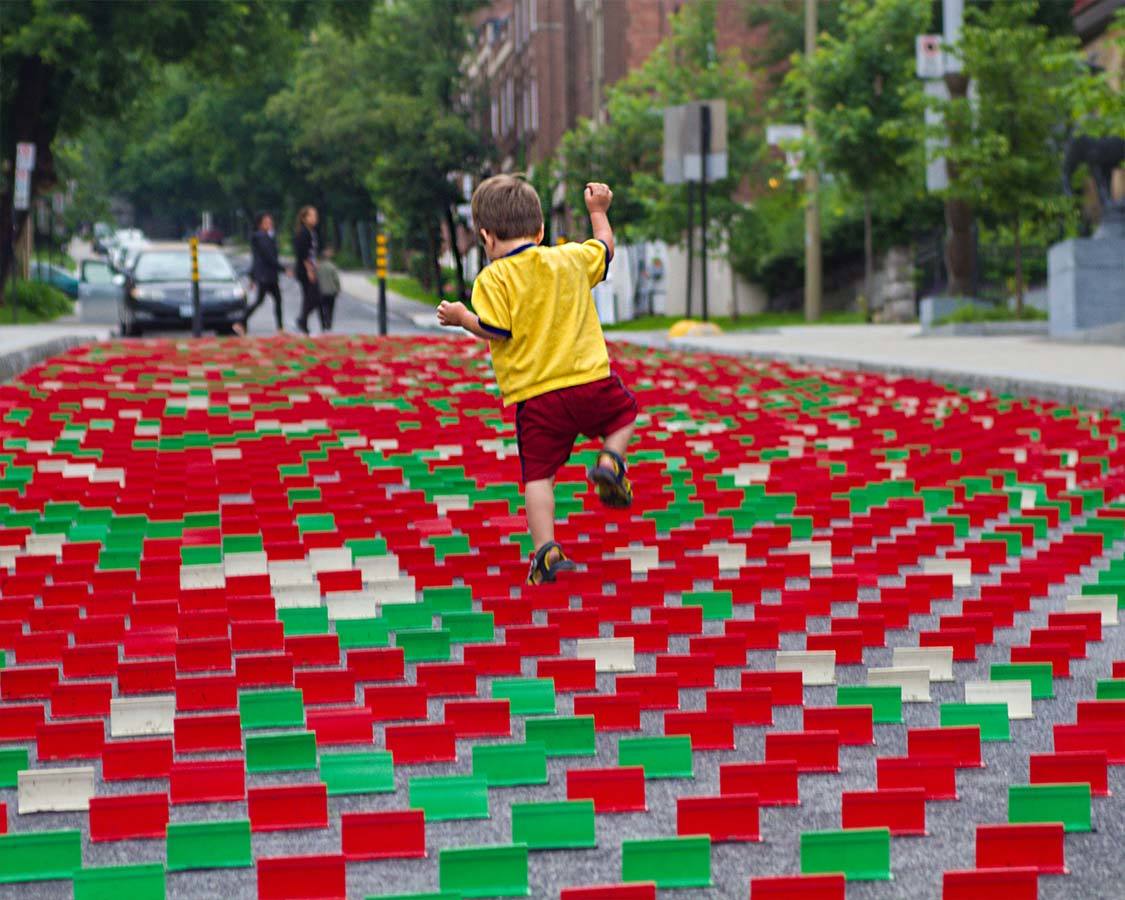 Where To Stay In Montreal
If you're visiting Montreal for the first time, I highly recommend that you stay in Old Montreal. It's one of the best places to experience the culture, food, and history of this amazing city. One of the best hotels in Old Montreal is Le Petit Hotel near the old port. This modern hotel has clean rooms and offers complimentary bicycles for guests. Breakfast is included and there is a European-style cafe onsite.
Toronto To Quebec City Stop 9: Chemin du Roy
It's time to step back in time along the King's Road (Chemin du Roy), one of the oldest highways in North America. The Chemin du Roy opened in 1737 and is still one of the most scenic routes in Quebec. The Chemin du Roy passes through gorgeous small towns such as Cap-Sante where you can walk through Place de l'Église square and take in the historic church.
As you follow the St. Lawrence River, you'll reach historic Trois-Rivieres. Trois-Rivieres dates back to 1634, making it the second oldest French-speaking city in North America. Walk the stairs towards Le Platon and walk among the fountains of Place Pierre-Boucher. Trois Rivieres is one of the prettiest towns in Quebec and is worth spending half-a-day to a full day to explore.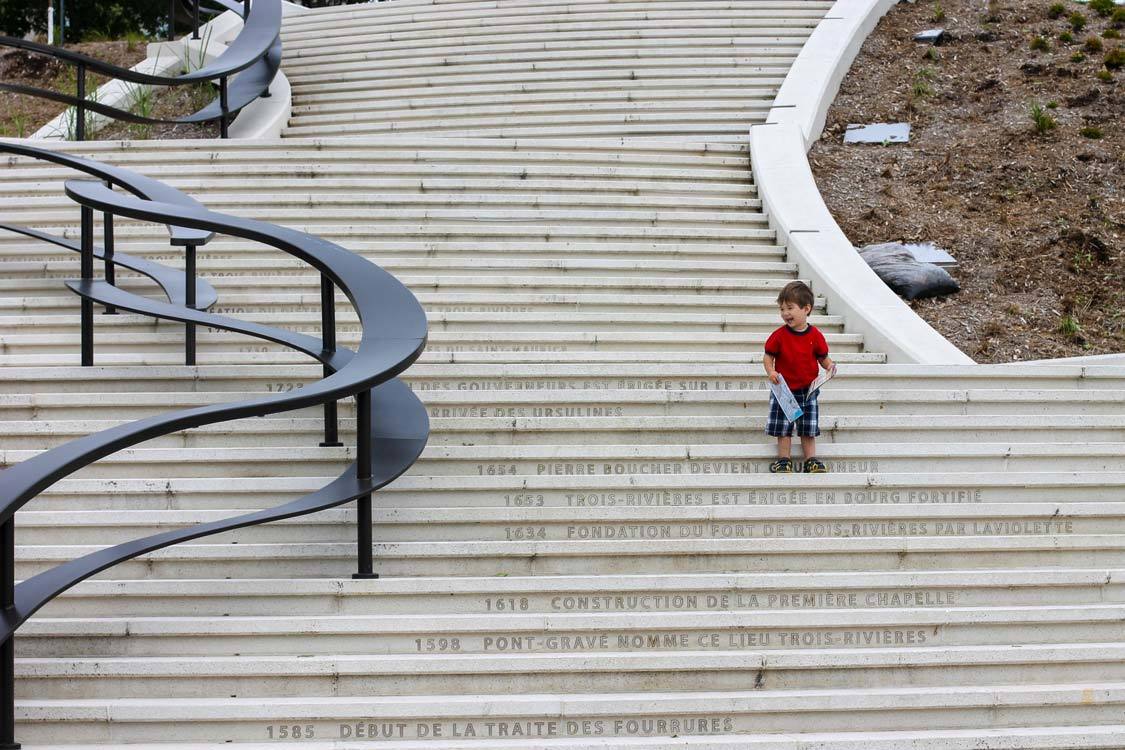 Where to Stay in Trois-Rivieres
Staying in Trois-Rivieres is a great place to experience this city in the evening when the tasteful lighting really brings the city to life. Gite Loiselle in the city center is one of the best places to stay in Trois-Rivieres. It's just a few minutes from the St. Lawrence River. The ideal location of Gite Loiselle makes accessing the great local cafe's and restaurants very easy.
Getting To Quebec City
It's about an hour and a half from Trois-Rivieres to Quebec City. Getting into Quebec City is much less painful than Toronto and Montreal. But once you arrive, it will be obvious just how many incredible things there are to do in Quebec City. Taking in the incredible views of Old Quebec or standing in the mist of Montmorency Falls will leave you in awe. Make sure to explore the Plains of Abraham and bask in the opulence of the Notre Dame Basilica.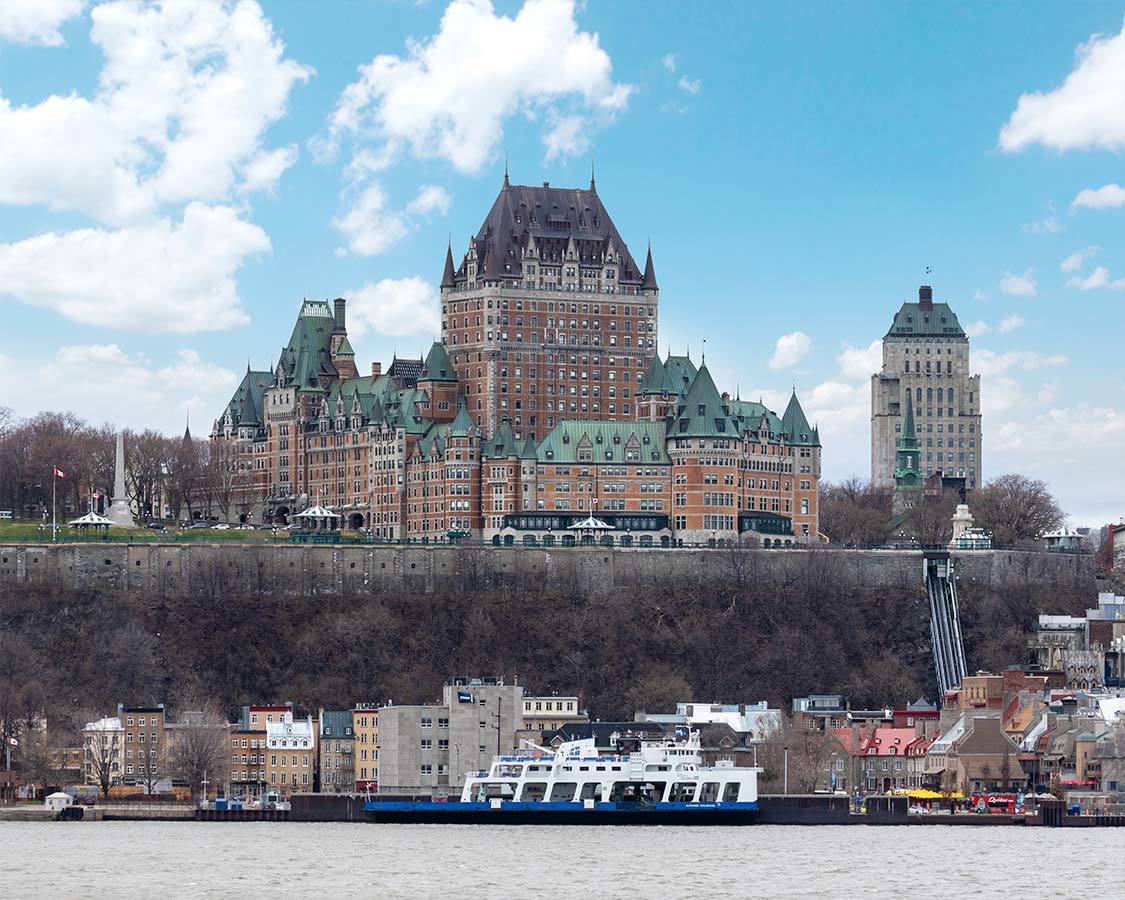 Have you ever done a Toronto to Quebec City drive? Drop a note in the comments to tell us about your trip. Or, head over to our Facebook page and share a photo of your trip. We would love to hear about it!
This post may contain affiliate links. You can read more about this in our disclaimer. Wandering Wagars is a participant in the Amazon Services LLC Associates Program, an affiliate advertising program designed to provide a means for sites to earn advertising fees by advertising and linking to amazon.com, amazon.co.uk, amazon.ca. Amazon and the Amazon logo are trademarks of Amazon.com, Inc. or its affiliates.
You May Also Like To Read: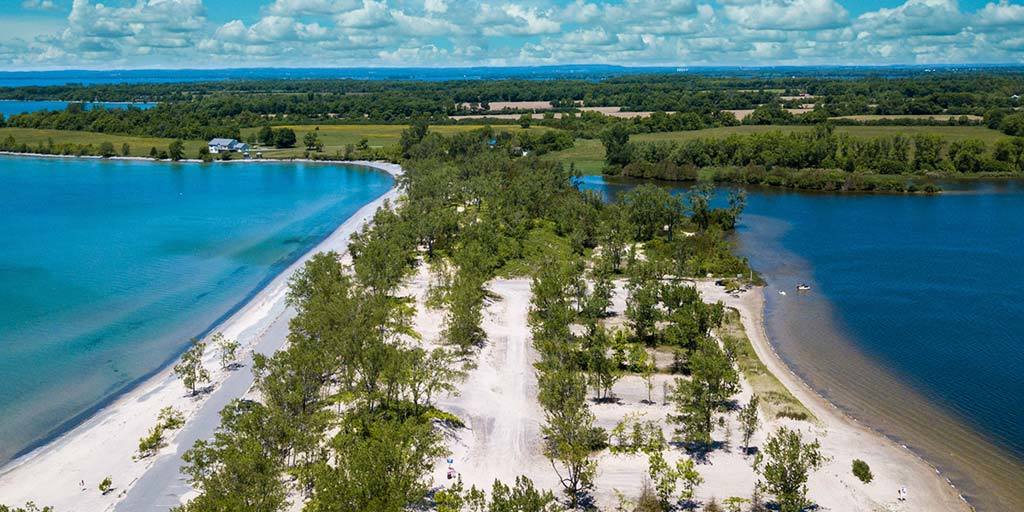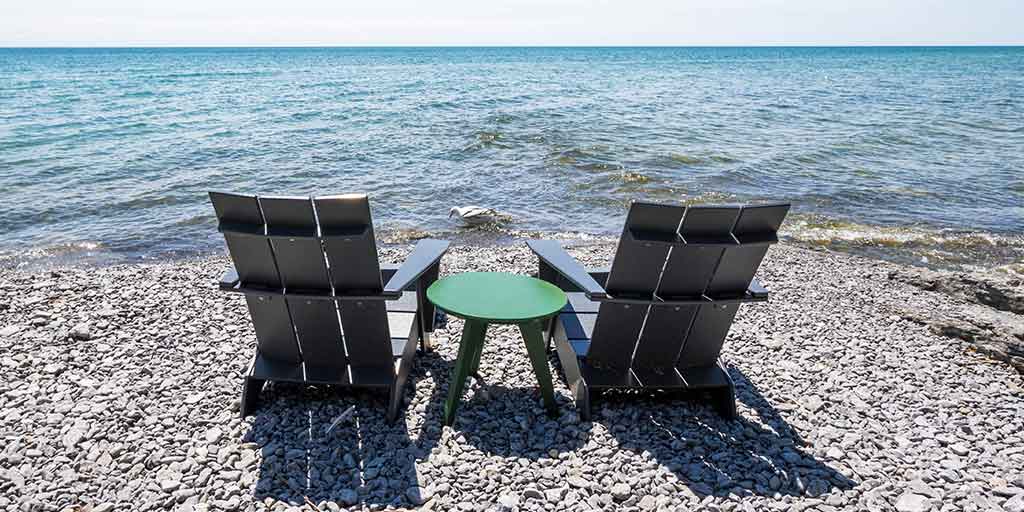 Pin This Post For Later: