Thinking of visiting Toronto with kids? Our insider tips will help you plan the perfect family trip to Canada's largest city.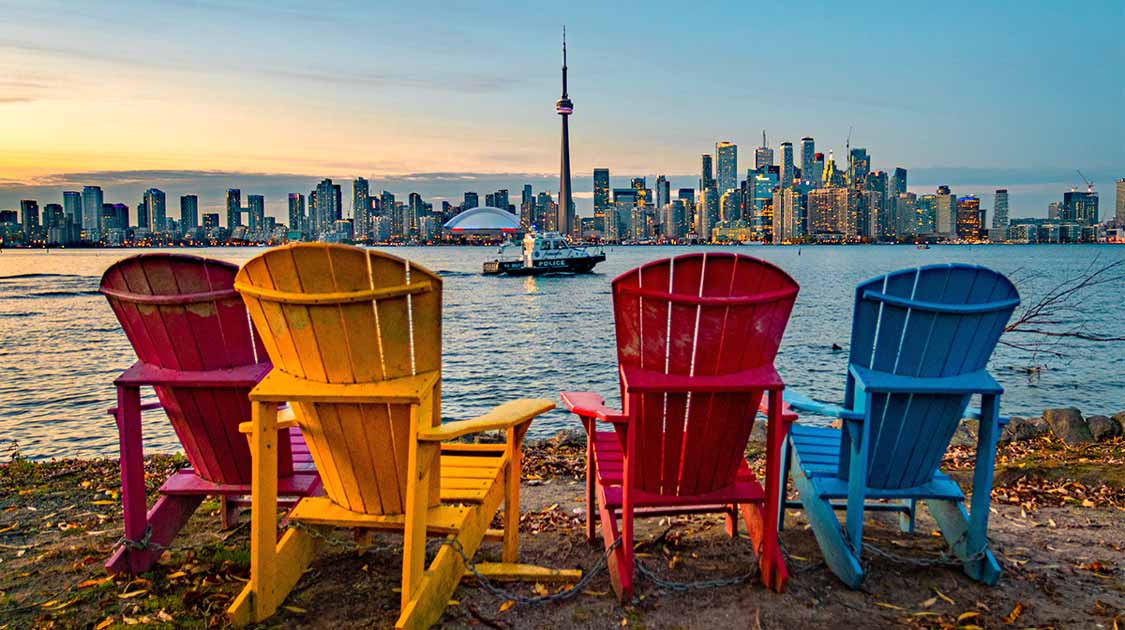 The city of Toronto is one of the most exciting places to visit in Canada. The country's largest city is teeming with family-friendly experiences, from outdoor fun to some of the world's leading museums. So whether you're looking for spectacular nature, historical sites, world-class sports, or shopping, visiting Toronto with children opens up a wonderful chance to explore some of Toronto's best family-friendly experiences.
About Toronto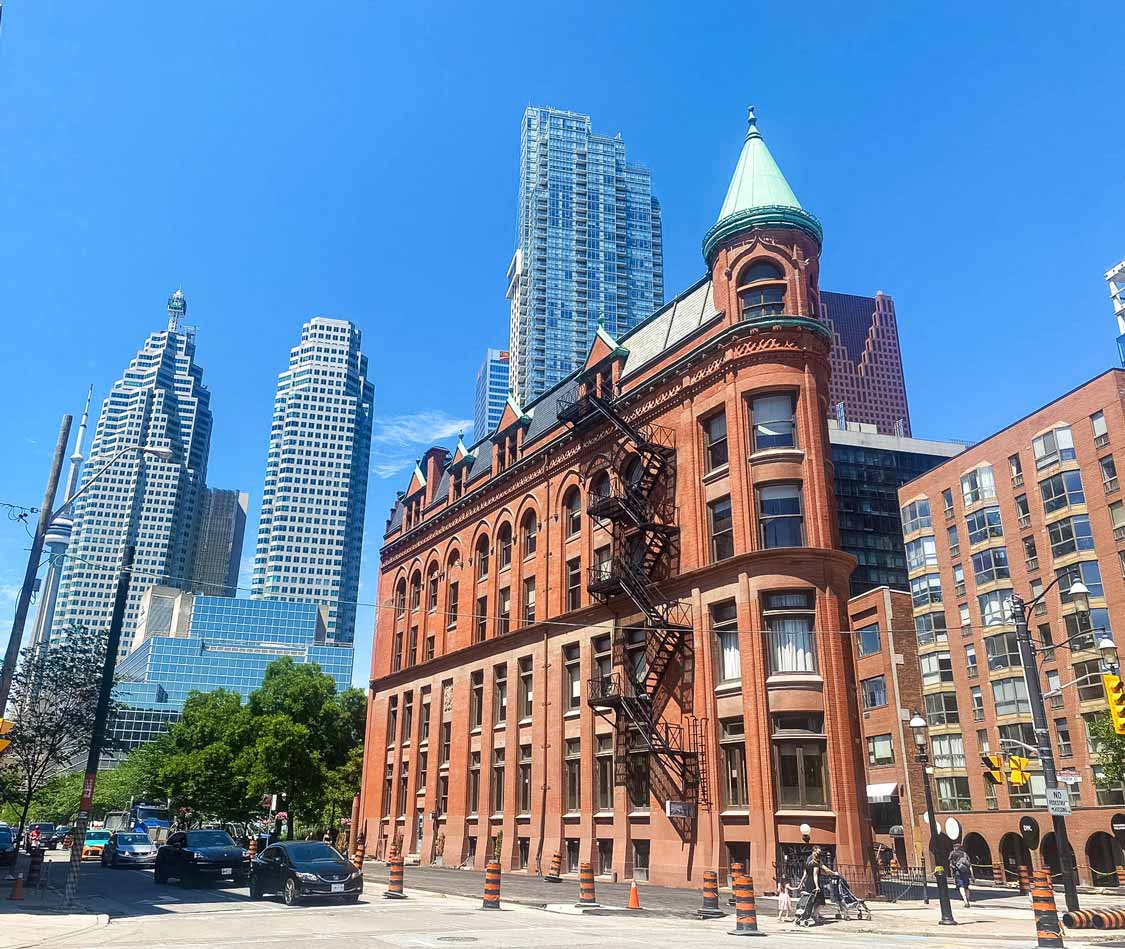 Toronto, Canada, is one of the unique cities in the world. With nearly half of its population born outside of Canada, Toronto is considered the most multicultural city globally.
Throughout the city, you'll find neighborhoods that represent nearly every culture on the planet. Yet Toronto isn't simply a melting pot of world culture. Instead, this city has a unique identity that puts it on par with many of the world's greatest cities.
Toronto is situated on the blue shores of Lake Ontario and is one of the world's safest metropolitan areas in all of North America. The city is just one part of the larger Greater Toronto Area, which is made up of cities that includes several municipalities, including Peel, Durham, York, and others that make up an area of nearly six million people.
So follow along as we explore the best things to do in Toronto with kids!
How To Explore Toronto With Kids
My family lives in the Greater Toronto Area. We've spent years exploring the city, eating at the best family-friendly restaurants in Toronto, and wandering through many of the cities often-overlooked gems.
So, whether you're looking for the most popular things to do in Toronto for families or hoping to find some of Toronto's kid-friendly secrets, we have everything you need to visit Toronto with children.
Climb The CN Tower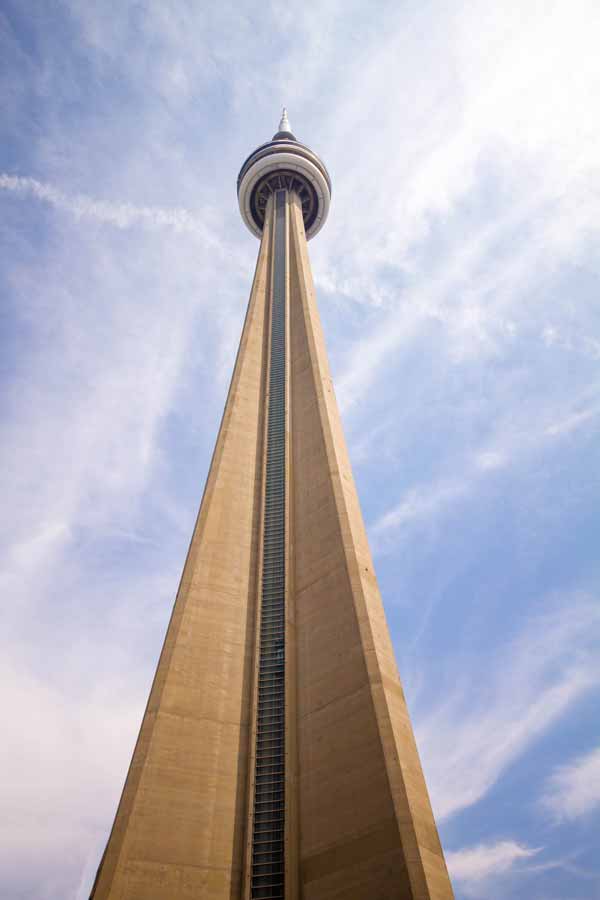 For decades, the CN Tower has been one of the coolest places to visit Toronto for families. At 1,815 feet tall, the tower dominates the Toronto skyline. In fact, for decades, this was the tallest freestanding structure in the world.
Ride the high-speed glass elevators to the lookout level, where you can stand on the glass floor and gaze out at the best view over the city. For those who love to live adventurously, you can even strap on a harness for the Edge Walk. This experience takes you 1,000 feet above the Toronto skyline along a 5-foot ledge with nothing between you and the ground but air. Participants need to be at least 13-years-old to participate.
You can also take in 360 The Restaurant at the CN Tower. This rotating restaurant sits above the lookout deck. Although I won't say that it's the best food in the city, there are few places where you'll get a better view.
Wander The Royal Ontario Museum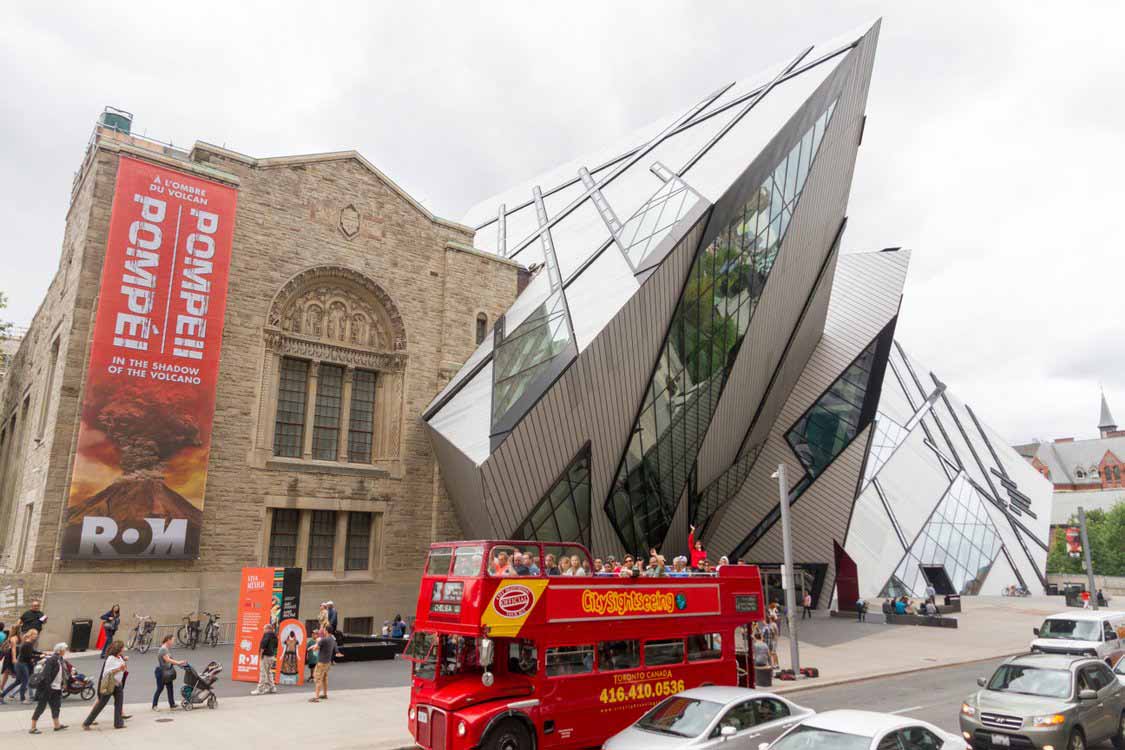 The ROM, as locals refer to it, isn't a stuffy museum. Instead, it's a fascinating journey through natural history, world cultures, and geology that families will love.
While there, Wander through the Age of Dinosaurs, explore the Gallery of Biodiversity, and get hands-on with ancient Egypt. Kids will love the ROMKids experience that includes drop-in programs, family activities, and even overnight sleepovers.
Explore The Toronto Islands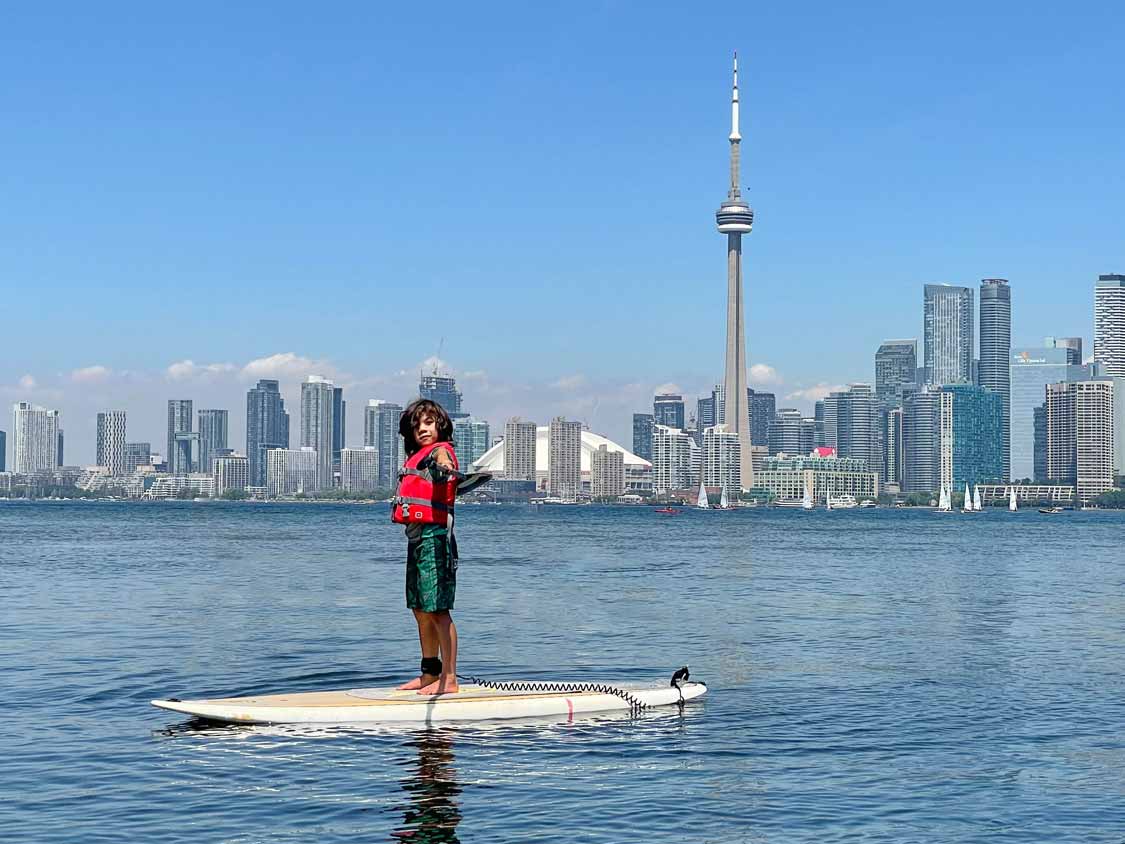 Accessed via the Jack Layton Ferry Terminal at the base of Jarvis St. or one of the many Toronto Island water taxis that line the shores of Lake Ontario, the Toronto Islands are definitely a must-do experience in Toronto with kids.
You'll find one of only two Blue Flag Beaches in Toronto on the island, a "haunted" lighthouse, the Centreville amusement park, and some of the most beautiful nature in Toronto.
Rent a kayak or standup paddleboard from Toronto Island SUP and take in one of the best views of the Toronto skyline. Or visit to the Gibraltar lighthouse, which was built in 1808. Be careful, though. This scenic landmark is said to be haunted by the ghost of a former lighthouse keeper.
You can check out our Toronto Islands video on YouTube right here. Don't forget to like and subscribe. It really helps us and we sincerely appreciate all of you who do.
Discover The Ontario Science Centre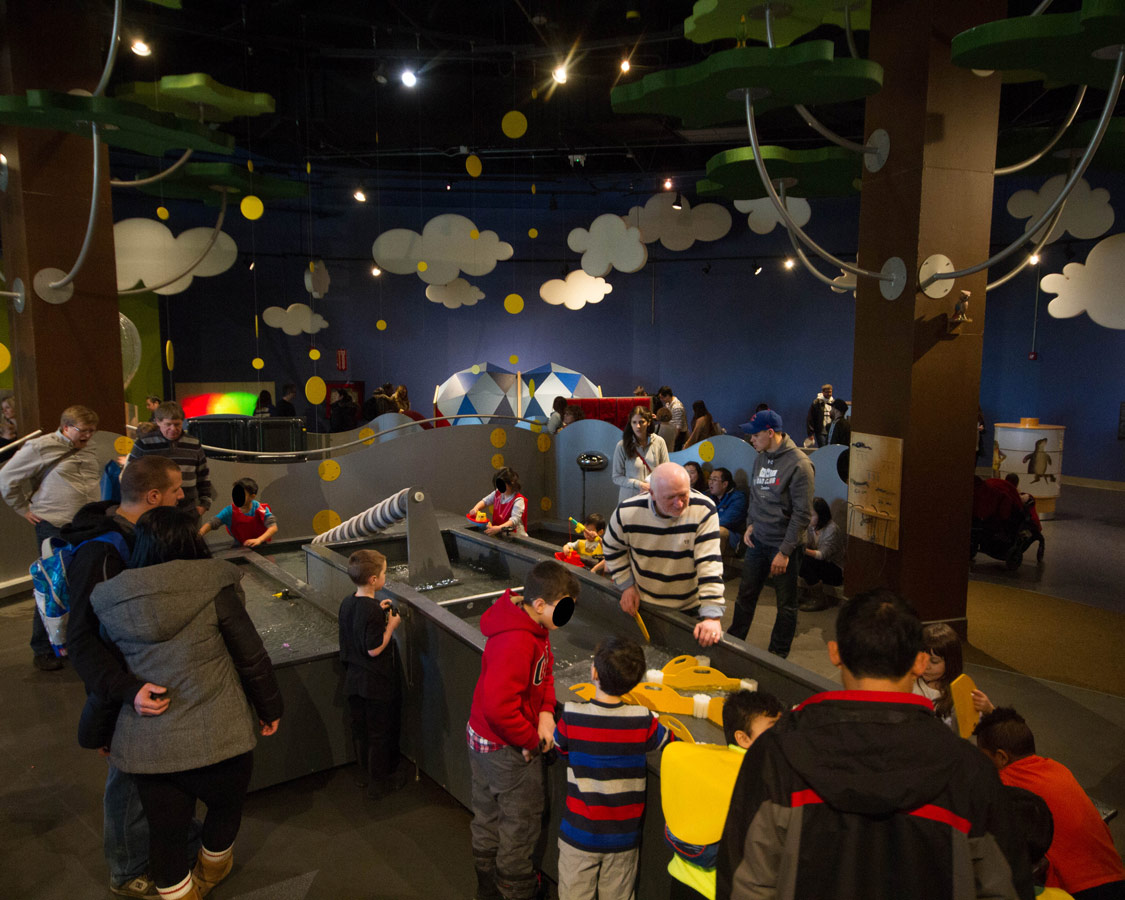 Without a doubt, the Ontario Science Centre is one of the coolest science centers in all of Canada. With hands-on exhibits from rainforests to space and everything in between, this Toronto science museum is educational family fun at its best.
Families of young kids in Toronto will love the KidSpark experience, which offers a fun and educational play space for children under 8. Visitors can also take in the spectacular IMA Dome theater that features stunning movies is ridiculously high definition surrounded by 44 speakers.
Take A Harbor Cruise On The Tall Ship Kajama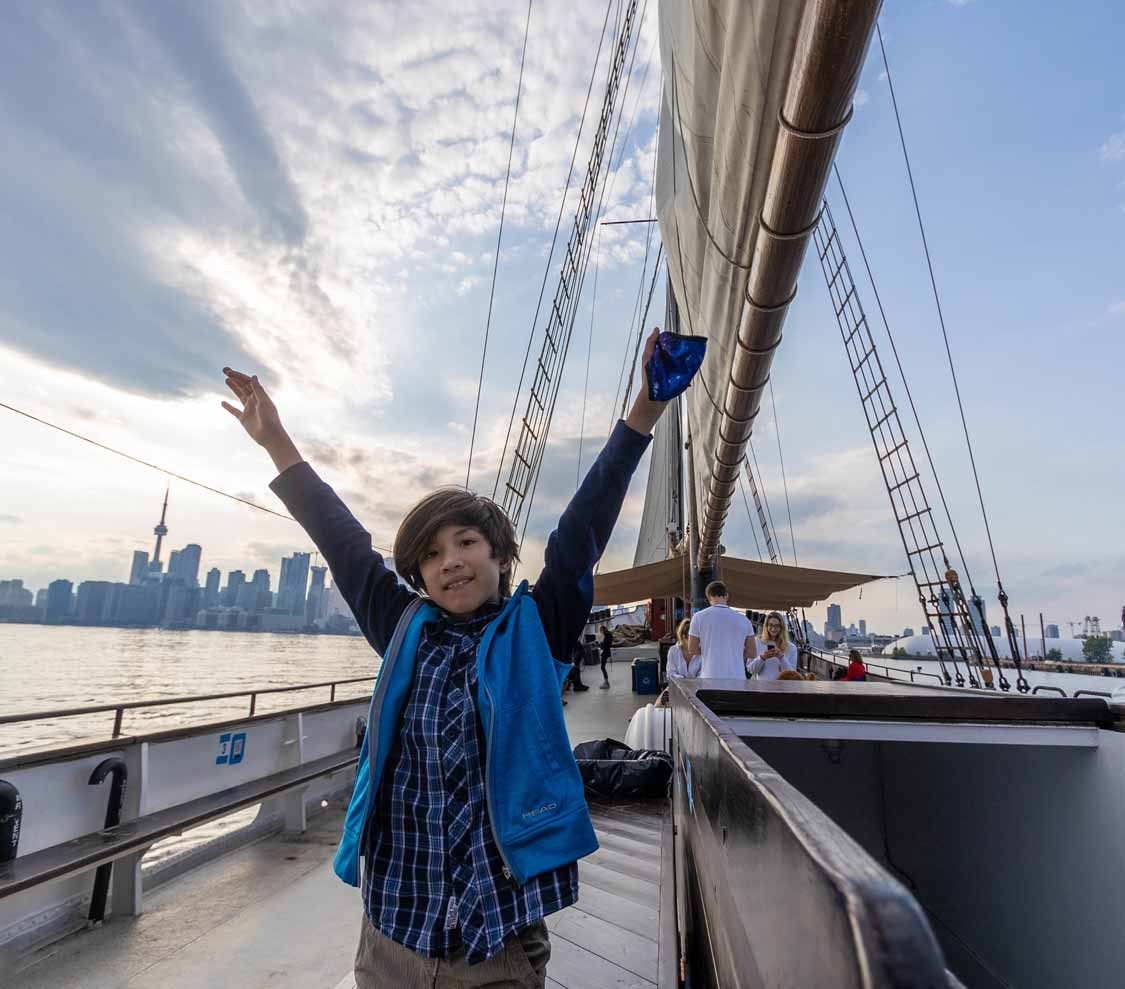 Boarding at the Toronto Waterfront near the Harbourfront Centre, the Tall Ship Kajama is one of the most relaxing ways to get those awesome Toronto skyline views.
Board a century-old triple-masted ship for a tour of the Toronto Harbour or around the Toronto Islands. The ship has an onboard bar and restaurant serving up great food (our kids really loved the soft pretzels), so you'll have lots to munch on as you drink in the views.
Shoot Through The Hockey Hall of Fame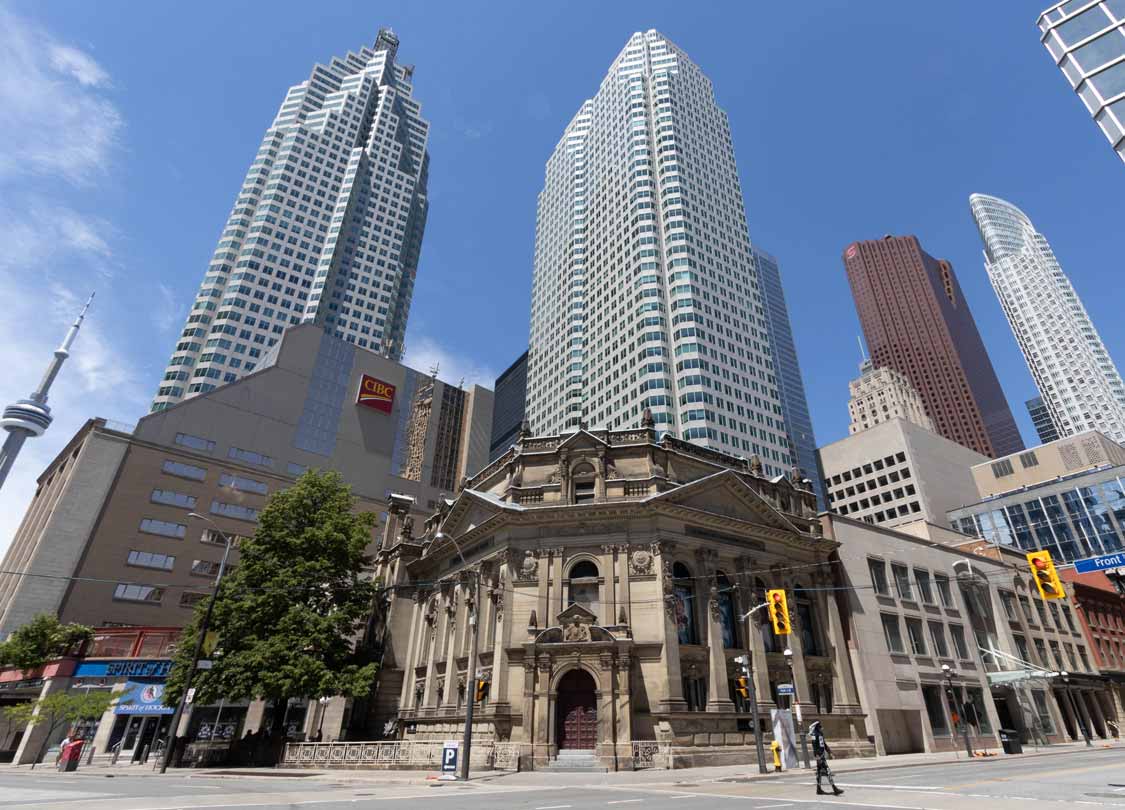 Toronto is a hockey town at heart. Sure, our basketball team has been gaining popularity since they're, you know, winning games, but the Toronto Maple Leafs have been around a lot longer!
As a celebration of that hockey heritage, Toronto is home to the Hockey Hall of Fame at the corner of Yonge St. and Front St. This iconic landmark houses hockey memorabilia dating back over a hundred years along with photos, equipment, and videos from some of the sports most important moments.
Try your hand at the hardest shot in the NHLPA Be A Player Zone or strap on some goalie gear and take an NHL-calibre shot.
Relax On The Beach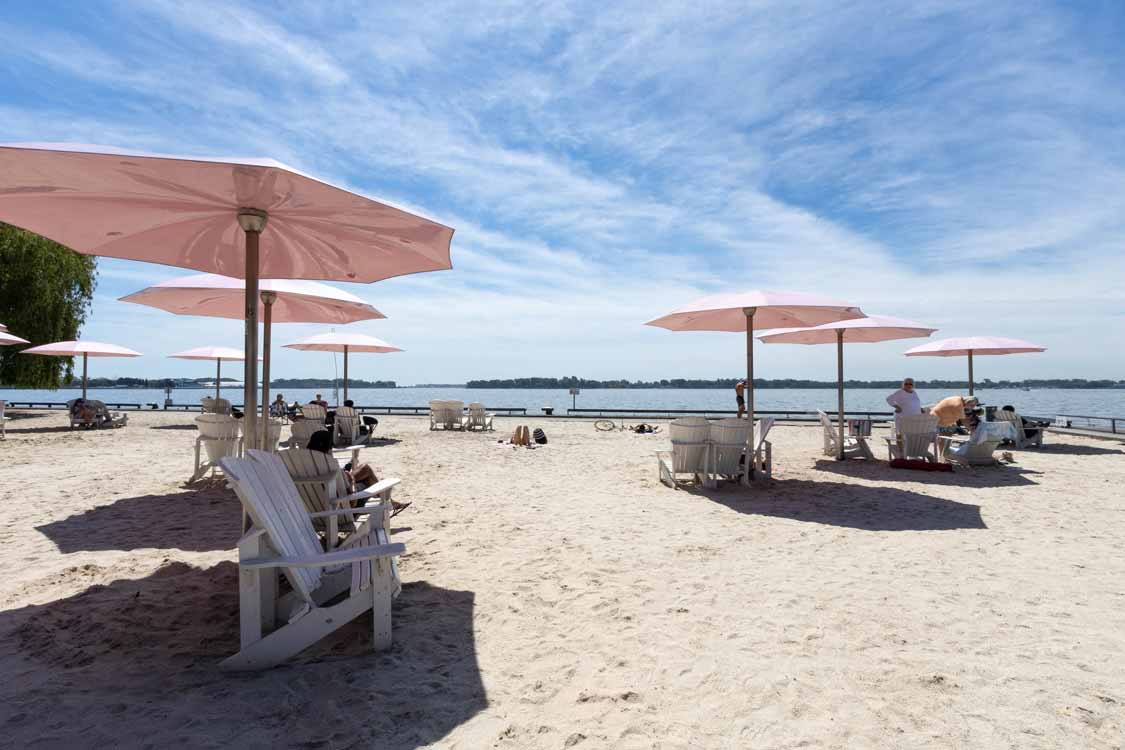 Toronto is home to 11 swimmable public beaches spread out along the Lake Ontario shoreline if you're a fan of sand and sunshine. However, on top of those swimmable beaches, several Toronto beaches are more designed for lounging than they are for getting wet.
For some of the best swimming in the city, head out to the Toronto Islands and visit Hanlan's Point, Centre Island, or Woodbine Beach. For beaches on the mainland, head out to Bluffers Parks in Scarborough or Balmy Beach in the aptly named "The Beach." Finally, Cherry Beach, on the Leslie St. Spit, is a fun place to enjoy the water for something central.
Find The Secret Passages Of Casa Loma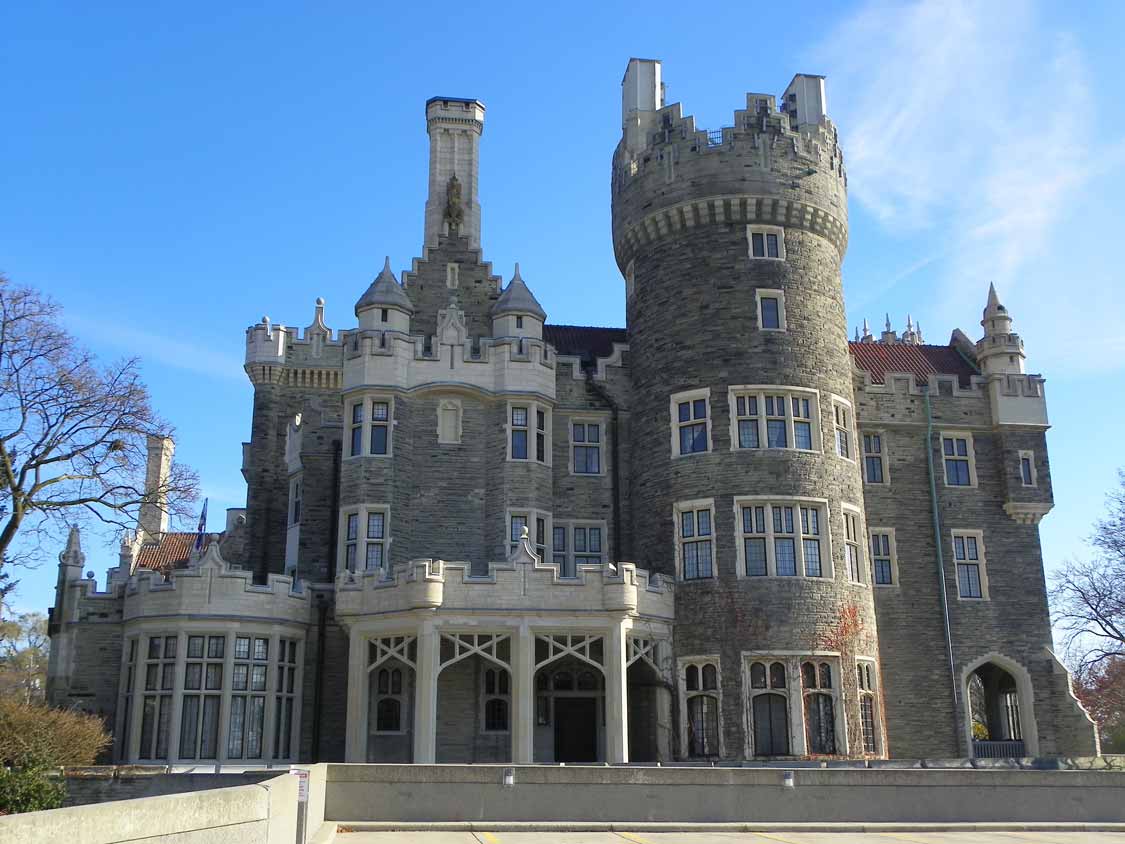 Yes, Toronto has a castle! If you've ever explored the castles of the Thousand Islands, the historic Casa Loma will feel familiar. However, this incredible property isn't the remnant of a film set from Hollywood North. In fact, this sprawling structure was the mansion of a Canadian financier who had grand plans to live out his childhood dreams.
Unfortunately, his financial planning skills did not translate into real estate, and he was forced to abandon the project before its completion. But his loss is the city's gain. As a result, visitors can now explore what is no doubt the most unique and luxurious property in the city. Wander the Great Hall, the Library, the Conservatory, and the Stable while your children search for the castle's hidden doorways and rooms.
Enjoy A Picnic In A Park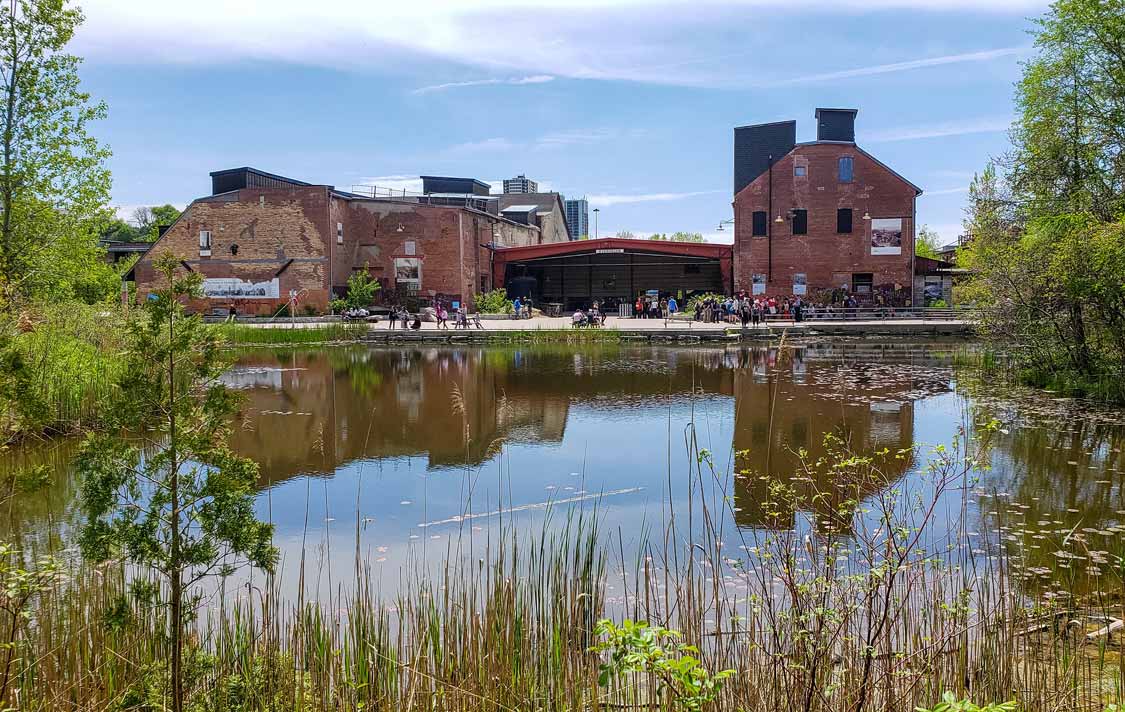 Toronto is full of incredible parks to explore, but there are a few that stand out above the rest. And if you're looking for awesome kid's activities in Toronto, these should definitely be on your list.
High Park, which runs from Bloor St. down to The Queensway, is one of the best. Not only does High Park explode with cherry blossoms during the spring, but it also houses one of the best playgrounds in all of Toronto. So if you're visiting Toronto with kids, you won't want to miss it.
Evergreen Brickworks is a combination farmers market, children's playground, and trail network in east Toronto. You'll find some great restaurants, a nature walk that is absolutely laden with turtles, and lots of great places for families to explore.
Rouge National Urban Park is the only urban National Park in Ontario. This magnificent property is accessible via public transit and includes some of the best hiking trails in the province. You can read about all of the national parks in Ontario here.
Enjoy One Of The Many Toronto Festivals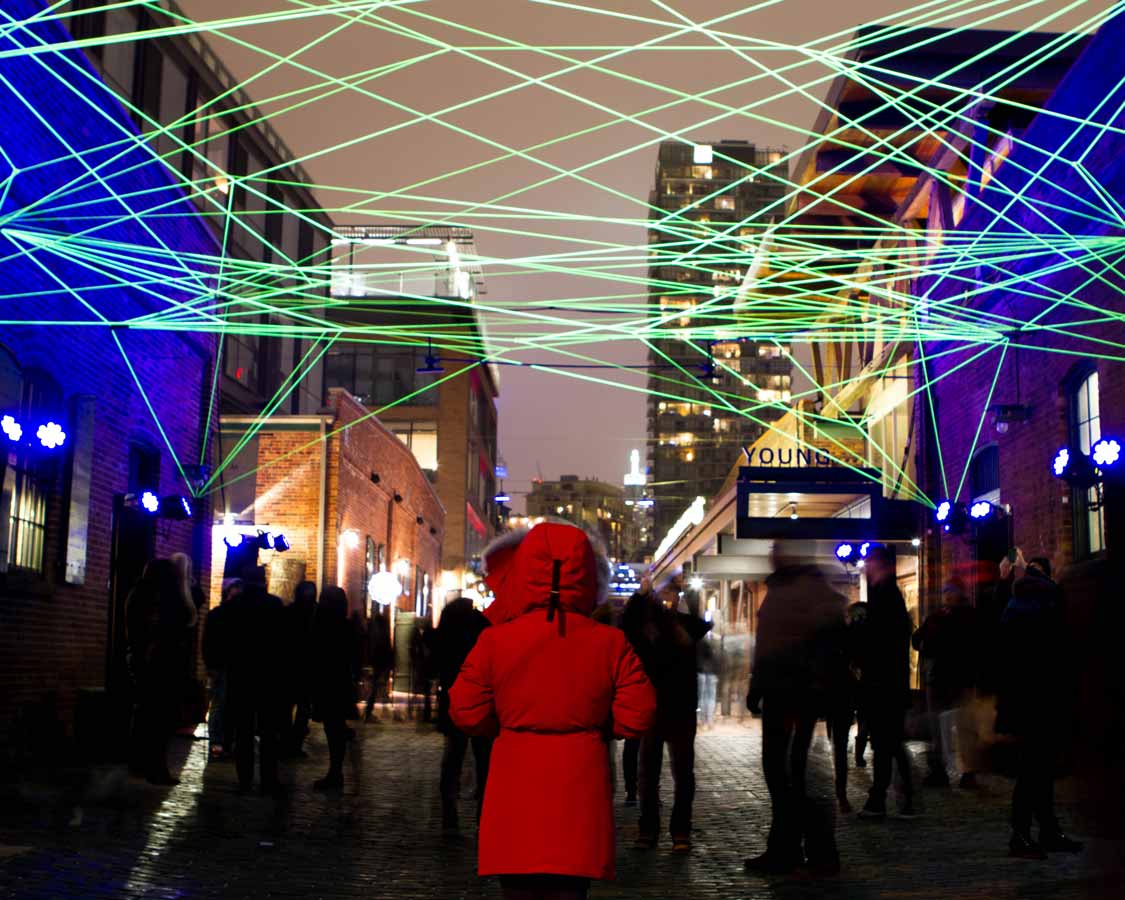 Toronto has countless amazing festivals throughout the year that are an absolute blast for families. During the winter, you can experience the Toronto Christmas Market and the Toronto Lightfest, bringing some excitement to the short days. During the summer, there are amazing celebrations such as Caribana and Pride that bring a thrill.
And don't forget the amazing musical events and live shows that are put on throughout the city. A trendy spot for live music is at Yonge and Dundas Square near the Eaton's Centre. You can find the full list of Toronto events here.
Where To Eat In Toronto With Kids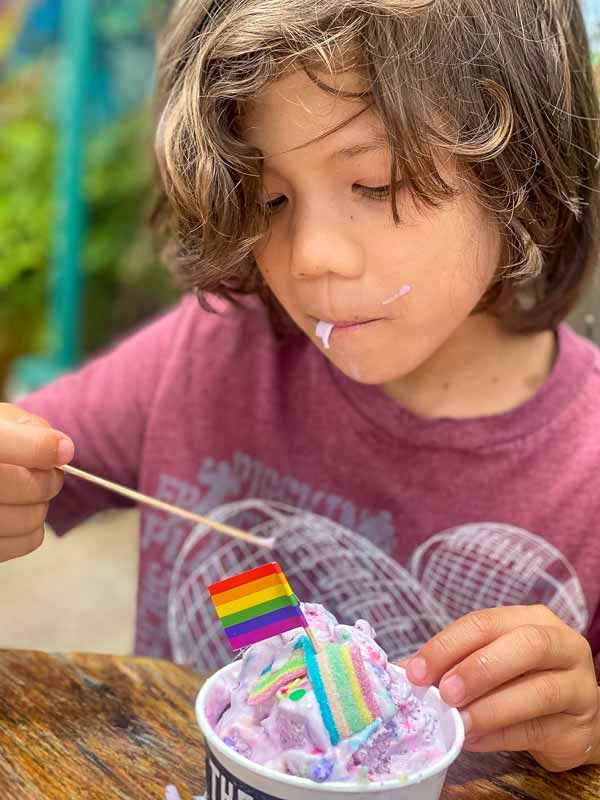 As one of the world's greatest ethnic melting pots, it's no surprise that you'll find some of the best cuisines from around the world in Toronto. In fact, if you're looking for amazing family-friendly restaurants in Toronto, you won't have to look far.
But it's not just about great restaurants in Toronto with kids that will make your visit to the city unforgettable. It's also the amazing and fun treats you can find around the city.
To start your kid-friendly food tour of Toronto, head over to St. Lawrence Market. Toronto's oldest market has been in operation since 1803 and houses over 120 vendors selling produce, meat, fish, dairy products, and much more. But, of course, you'll find great food vendors as well.
If your family loves BBQ, stop by Barque Smokehouse on Roncesvalles. Enjoy a taster of seasoned popcorn before a meal of smoked brisket ribs or pulled pork. I love that the kids' menu isn't the normal chicken nuggets and burgers. Instead, it's just a scaled-down version of the adult menu.
For some great ice cream treats, head over to The Fixx on the waterfront. They switch up their unique sundaes to fit the exciting events happening around the city.
And if you're up for a real laugh, head over to the Poop Cafe at Bloor and Clinton near Christie Pitts. This dessert bar serves up delicious treats with a hilarious toilet theme. I went here with my kids, and we laughed our way through more ice cream than we could finish.
Where To Stay In Toronto With Kids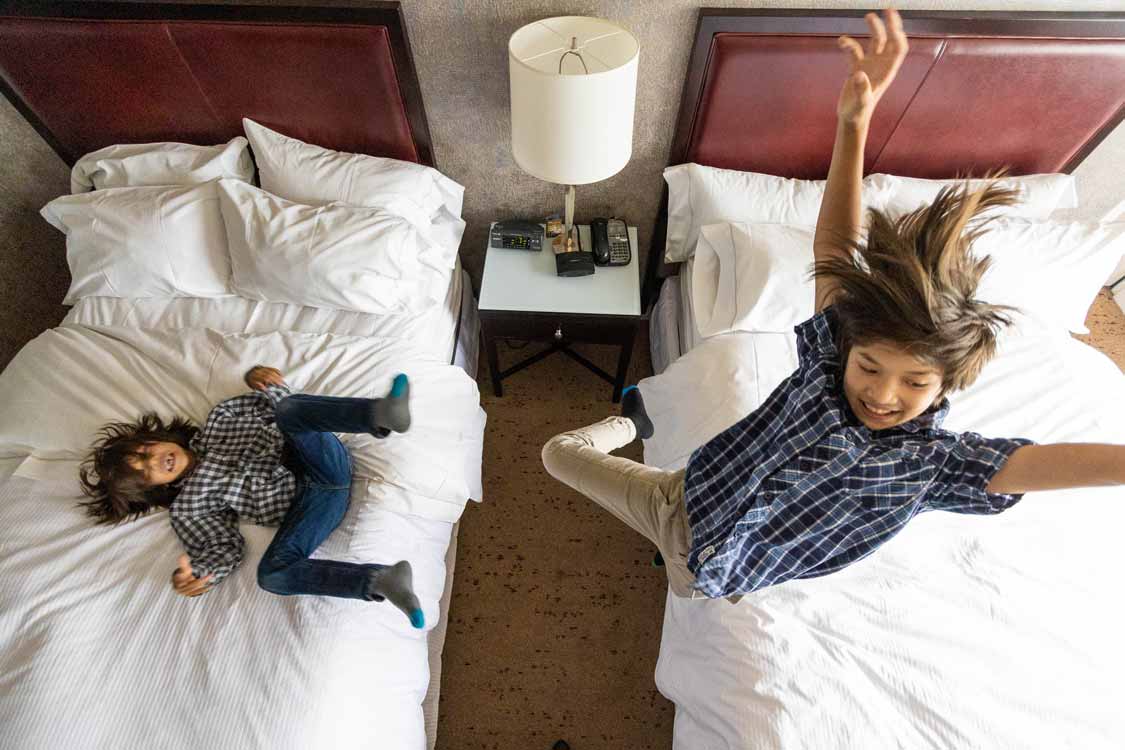 There are loads of great hotels in Toronto for families. But where you stay can have a big impact on your family vacation in Toronto. So here are some of our favorite hotels in Toronto for families.
The Westin Harbour Castle
Conveniently located next to the Jack Layton Ferry Terminal, the Westin Harbour Castle is the best hotel for exploring the Toronto waterfront. The restaurant serves up incredible food, has large, comfortable rooms and some of the best views of the Toronto Islands.
You can check out their prices and availability here.
The Chelsea Hotel
Situated right in downtown Toronto just steps from the Eaton's Centre, the Chelsea Hotel is one of the best places to stay in Toronto for families. This Toronto hotel has excellent rooms and a fantastic patio.
You can find their prices and availability here.
Final Notes On Visiting Toronto With Kids
Toronto is a wonderful destination for family travel. And I don't say that just because I live here. Toronto is safe, vibrant, and an amazing chance to get the jump-off to other incredible places such as Niagara Falls and Prince Edward County.
Toronto, after all, is just one small part of the province of Ontario. And Ontario is an amazing place to explore. You can find much of that on our Ontario family travel blog.
If you're new to family travel, head over to our tips for international family travel post or our family travel gear guide to ensure that you have everything you need to explore Jordan comfortably. Many of the destinations in Jordan are not stroller-friendly. I recommend parents travel with a child carrier rather than a stroller for anything other than urban exploring.
And feel free to drop any questions or comments below. I always answer them.
If you're passionate about family travel, head on over to our Family Travel Support Group on Facebook. It's a fantastic community of parents who love travel. We share experiences, knowledge, and the lessons learned along the way. You can also sign up for our newsletter to keep in the loop about new family travel adventures.
Disclosure: Many of these activities were supported by Destination Toronto, Family Traveller Magazine, and Marriott Bonvoy. As always, all opinions remain our own. Wandering Wagars is a participant in the Amazon Services LLC Associates Program, an affiliate advertising program designed to provide a means for sites to earn advertising fees by advertising and linking to amazon.com, amazon.co.uk, amazon.ca. Amazon and the Amazon logo are trademarks of Amazon.com, Inc., or its affiliates.
You May Also Like To Read