Ontario Parks camping is one of the most exciting ways to get outdoors in the province. Here's what you need to know before you go.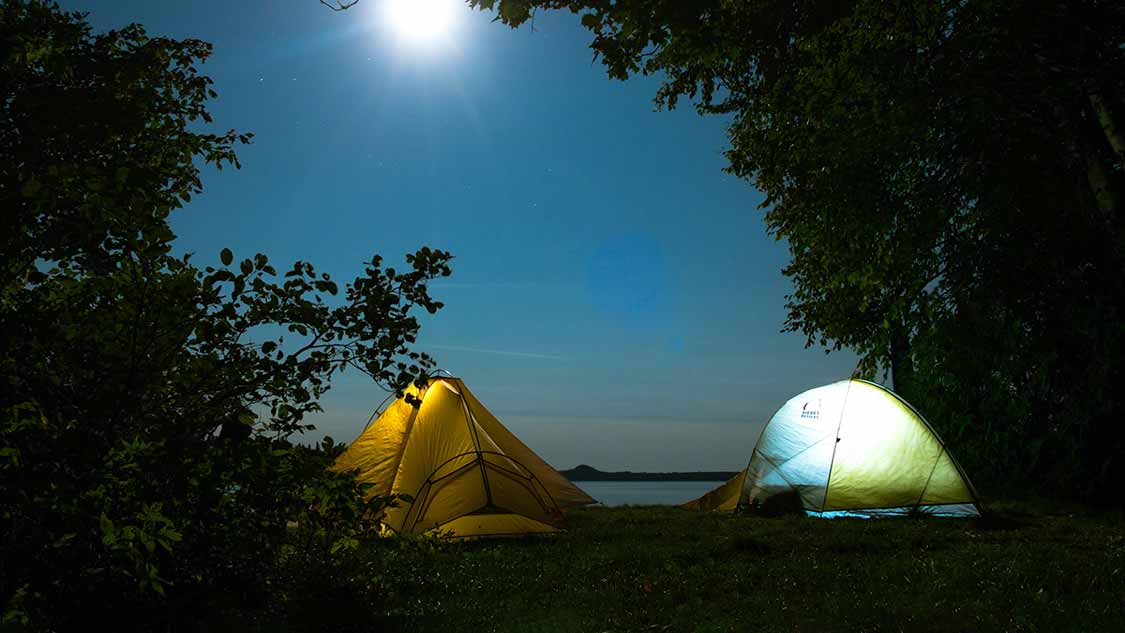 Ontario is a natural paradise. If you live in Central Ontario, that might seem like a bit of a surprise. But head north or south, and you'll find countless acres of wilderness just waiting to be explored. And there are few better ways to get comfortable with the outdoors than Ontario Parks camping.
After our epic road trip from Sault Ste Marie to Thunder Bay last summer, my family did a little math and found out that we had visited over 60 Ontario Provincial Parks. We all thought that was a pretty staggering number. Until we did some research and found out that there are currently 340 Provincial Parks in Ontario. We've barely dipped our toes in!
Exploring the outdoors in Ontario has never been more popular than it is now. After a year and a half of being housebound and the idea of international family travel still iffy, people in Ontario are exploring their own backyard like never before.
Whether you love paddling, hiking, or just cuddling up next to the campfire to devour some s'mores, enjoying nature and the Ontario Parks camping system responsibly is something every camper, veteran or beginner, should do. It will help you cherish your experience more and ensure that our precious nature is still here for our children and children's children to enjoy.
Tips For Camping In Ontario Provincial Parks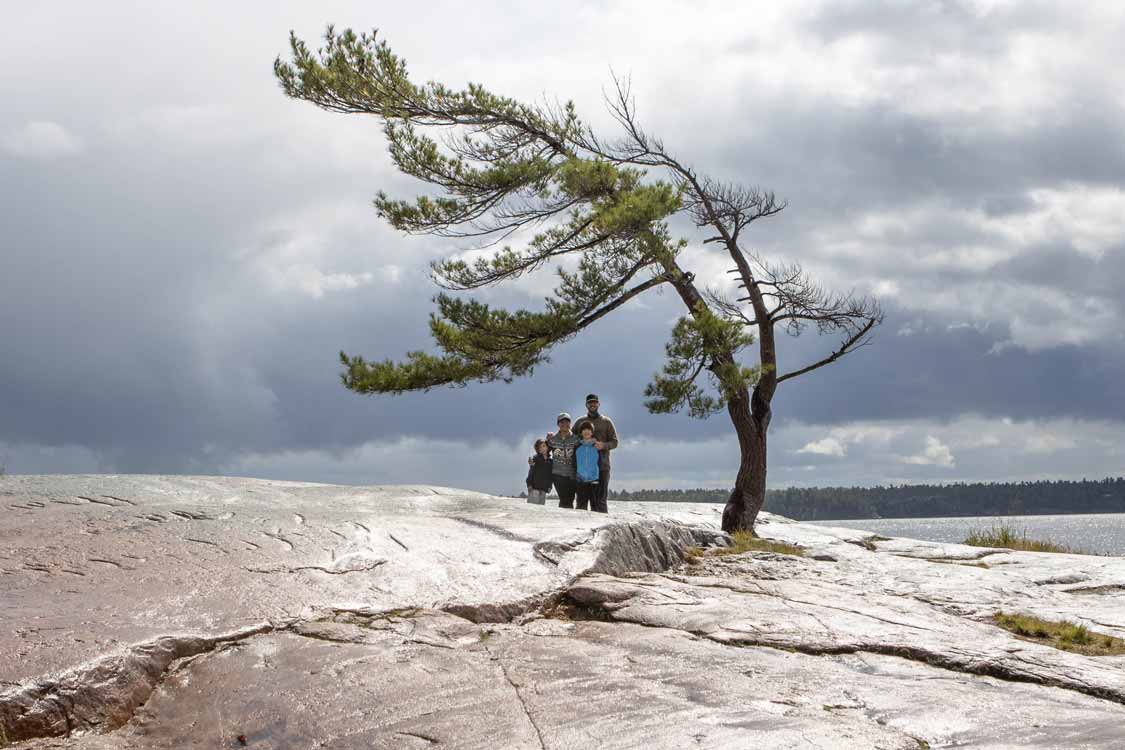 Just like any activity, it's always good to know what you're getting into when you're going camping. Not only does camping in Ontario Parks vary widely from place to place, but when you're out there, it's often not as easy as driving to a nearby store to get what you might have forgotten.
So, to help you out, here are is our guide to enjoying the Ontario Parks and their campgrounds responsibly, safely, and in a way that the whole family will enjoy.
What's The Difference Between Front Country and Backcountry Camping?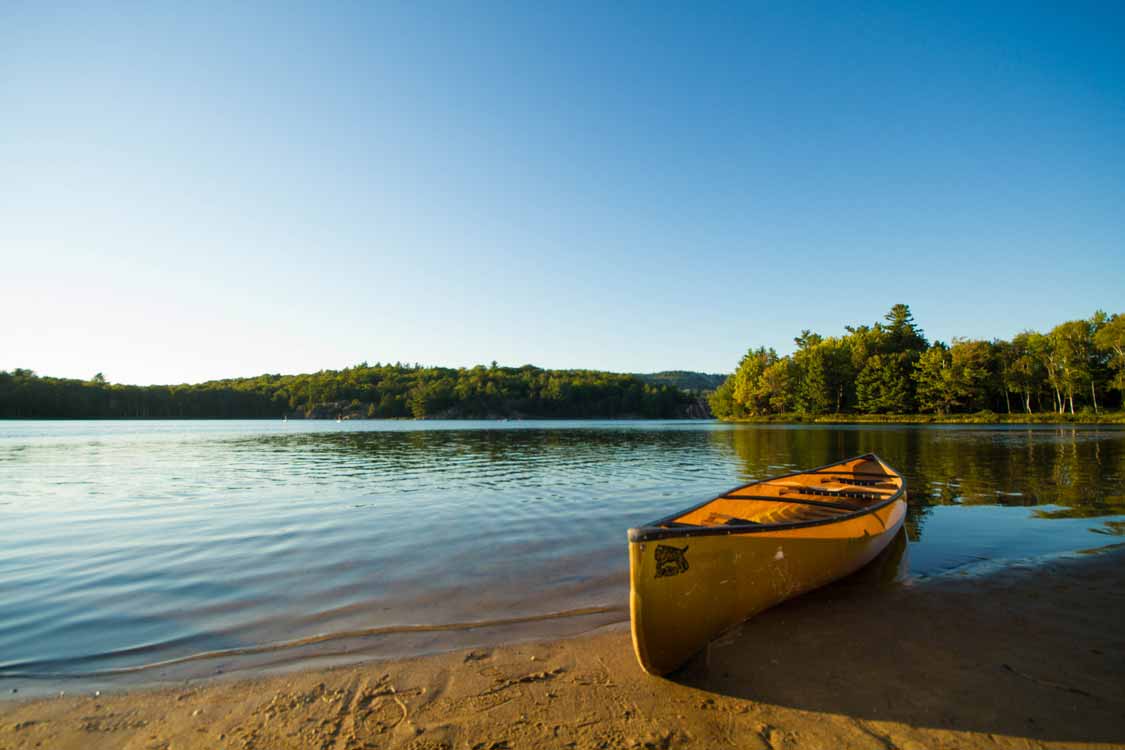 There are quite a few terms that you might find being thrown around when camping. One of those is "Front Country" and "Backcountry." In a nutshell, the difference between these comes down to the convenience of how you get to your campsite.
Front country camping sites are generally accessible by car. This means that you can drive up to your campsite and set up camp next to it. These sites tend to be in organized campgrounds and sometimes have access to water, electricity, a dumping station (for trailers and RVs), and sometimes a camp store for emergency supplies. This is the most common way to camp at popular Ontario Parks campgrounds such as Lake Superior Provincial Park and Silent Lake.
Backcountry camping sites are camping sites that you generally have to either hike or paddle to access. Backcountry camping generally means that you are left to your own devices. You'll need to pack all of the food and supplies you need and then pack out everything when you're finished. Most Ontario Parks, such as Algonquin, has a mix of front country and backcountry campgrounds. While others, such as Kawartha Highlands Provincial Park, are strictly backcountry.
How To Pick and Prepare Your Tent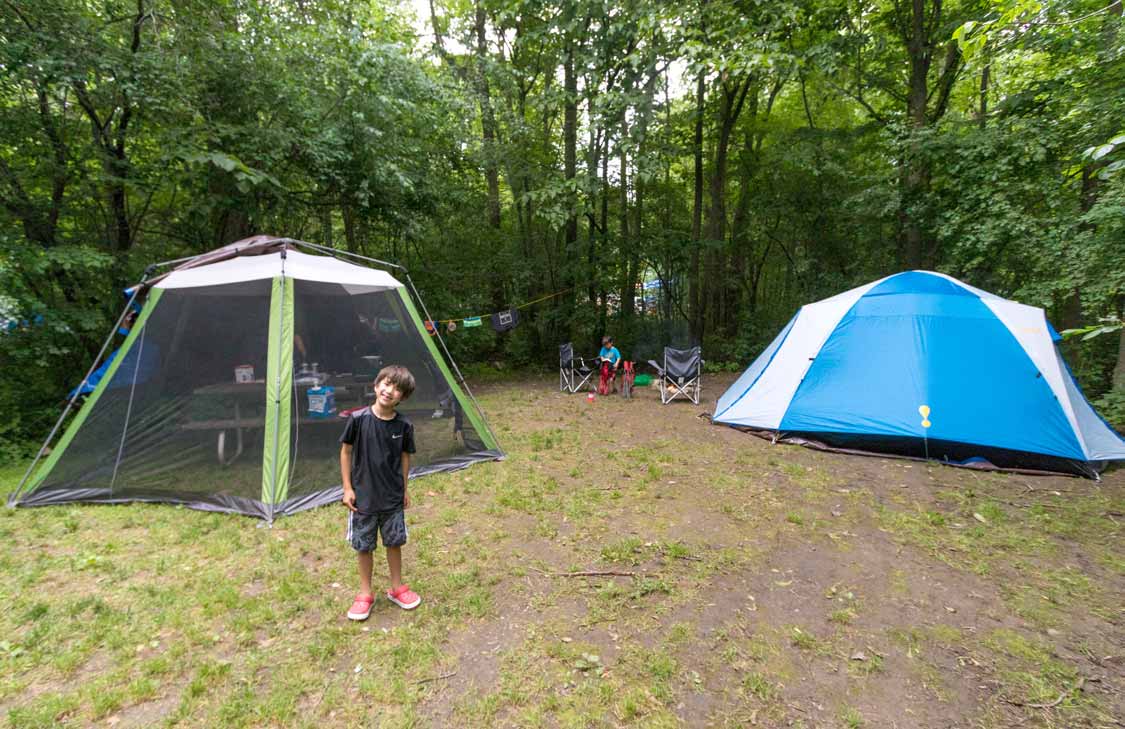 Even as a veteran camper, tents can be baffling. Why does a three-person tent not fit three people?
Well, it comes down to how tents are designed. Manufacturers size tents based on how many physical bodies can fit inside them. This means that if someone takes a deep breath, things can get pretty snug.
If you are front-country camping, I recommend buying a tent at least 1-2 persons larger. Remember that you'll need to carry your tent with you for the backcountry, so size and weight can become an important factor. This tent is very roomy and popular for families of four or more.
When you're setting up your tent, look for soft, flat ground where there are no tree roots that might dig into your back. I recommend laying a tarp beneath your tent to help reduce moisture should you get rain or a lot of condensation during the night.
Once you've set up your tent, peg it down using a mallet. This will help keep your pegs from getting bent or misshapen so you can use them again and again.
How To Choose A Sleeping Bag
Camping in a tent means sleeping on the ground. Some front country campers pack a light air mattress such as this to tuck under their sleeping bag. Sleeping bags are rated based on temperature. Choosing the right type of sleeping bag for your Ontario camping experience can do a lot to help your enjoyment.
Summer sleeping bags are rated for temperatures at freezing and above.
3-Season sleeping bags are rated for temperatures between -10°C (30°F) to 0°C (32°F)
Winter sleeping bags are rated for temperatures from -10°C (15°F) and below
How To Maintain Your Campsite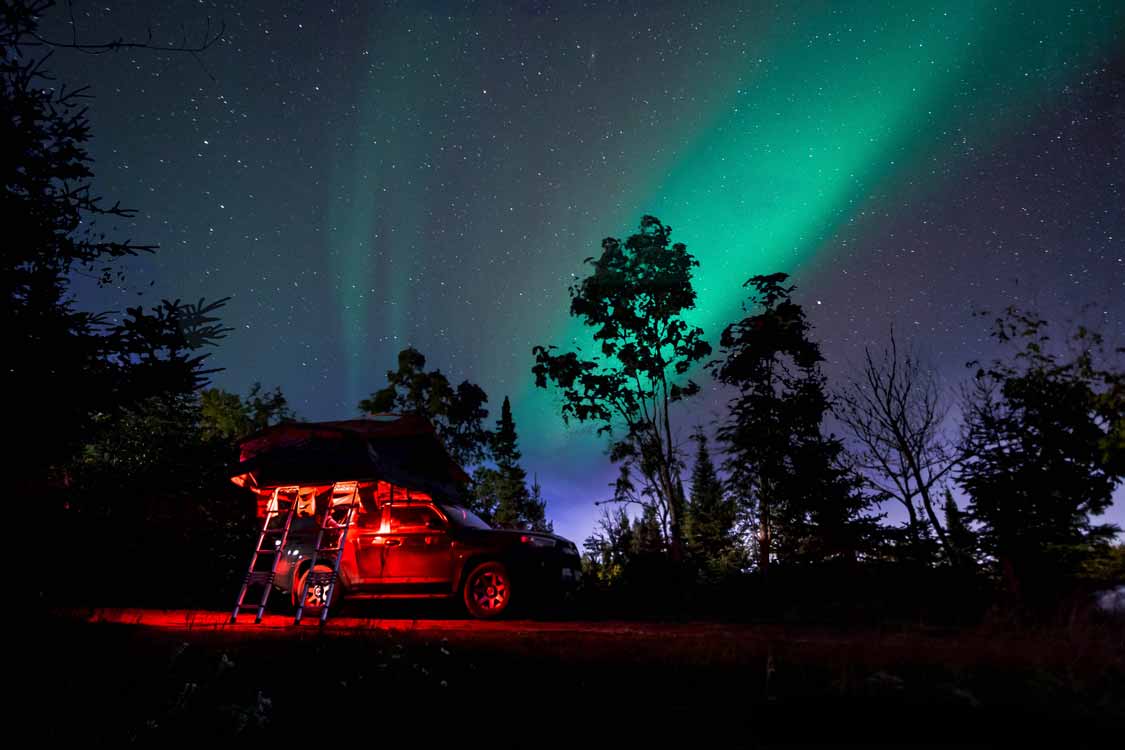 As someone who has done his fair share of camping, I can drive through a campground and instantly know which campsites will have trouble with pesky critters such as raccoons. These are the campers that will wake up after a wonderful sleep, step out of their tent and see that their garbage (and maybe their breakfast) has been littered across the ground by hungry forest creatures.
Keep your food in secure containers that raccoons, mice, and squirrels can't access. If you are camping in bear country, use bear lockers if they are provided. These help keep food away from your campsite. If you are front-country camping you can also store food in your car.
It's also important to keep your campsite and cooking area clean. Animals can often track down food that you and I can't see. And they'll follow those bread crumbs to the source and bring their friends for a party.
When you leave your campsite, put your food into secure containers and throw your garbage out into the campground animal-proof bins. This will ensure that you don't return from the beach or hike to a litter-filled campsite.
Keeping your site clean also translates to noise levels. In general, most Ontario Provincial Parks campgrounds are separated into radio-free and social sites. Radio-free campgrounds have strict limits on noise throughout the day. However, even in non-radio-free campgrounds, being a respectful camper is important. You can read more about respectful noise levels here.
Keep noise to a minimum throughout the day.
Avoid use of generators whenever possible (consider using a solar setup instead).
Follow the campgrounds rules on radio-use and loud talking.
Remember, if you like to get up early or stay up late, there are other campers who might do the opposite. Respect their schedule and they'll respect yours.
How To Start and Maintain A Campfire
The heart of every great Ontario Parks camping experience is a great campfire. But there are important things to remember when starting and maintaining a campfire that goes beyond how not to have the smoke chase you (it's impossible, I've tried, and I gave up years ago).
Let's start with firewood. Part of the Ontario Parks mandate is to help maintain a healthy ecosystem for everyone to enjoy. Wood, even fallen wood, is an important part of this.
Taking dead wood from around front country camping sites is strictly prohibited. This wood is home to small creatures, insects, and salamanders, and using it for your fire can destroy ecological habitats. You can read more about the effects of foraging here.
Bringing wood from home is also a big problem while camping in Ontario Provincial Parks. Invasive species such as the Emerald Ash Borer Beetle have ravaged forests across the province. To help prevent bringing these things into the parks, purchase your wood from the campgrounds or stores no more than 10 km from the park.
Just as important as getting your fire started is maintaining it and putting it out. Many campers treat their fire pits like a garbage pile. Unfortunately, much of that garbage doesn't burn, and it's left as an unsightly mess for the next campers to use your site. Be respectful and put your garbage into the bins and leave your firepit for wood.
When you're away from your campground, make sure to spread the ashes of your fire and douse them with water to avoid unintended flare-ups. Think of your campfire as an oven. You wouldn't leave your oven on while you went to the store. So don't leave your campfire on either.
It's also important to be aware of when a campfire isn't appropriate. During dry spells or times of drought, campfires can be a threat to forest fires. Check the fire status in the park you're visiting before you go, and consider picking up a camp stove like this to do your cooking in case you can't cook over the fire.
How To Respect The Environment When Camping at Ontario Provincial Parks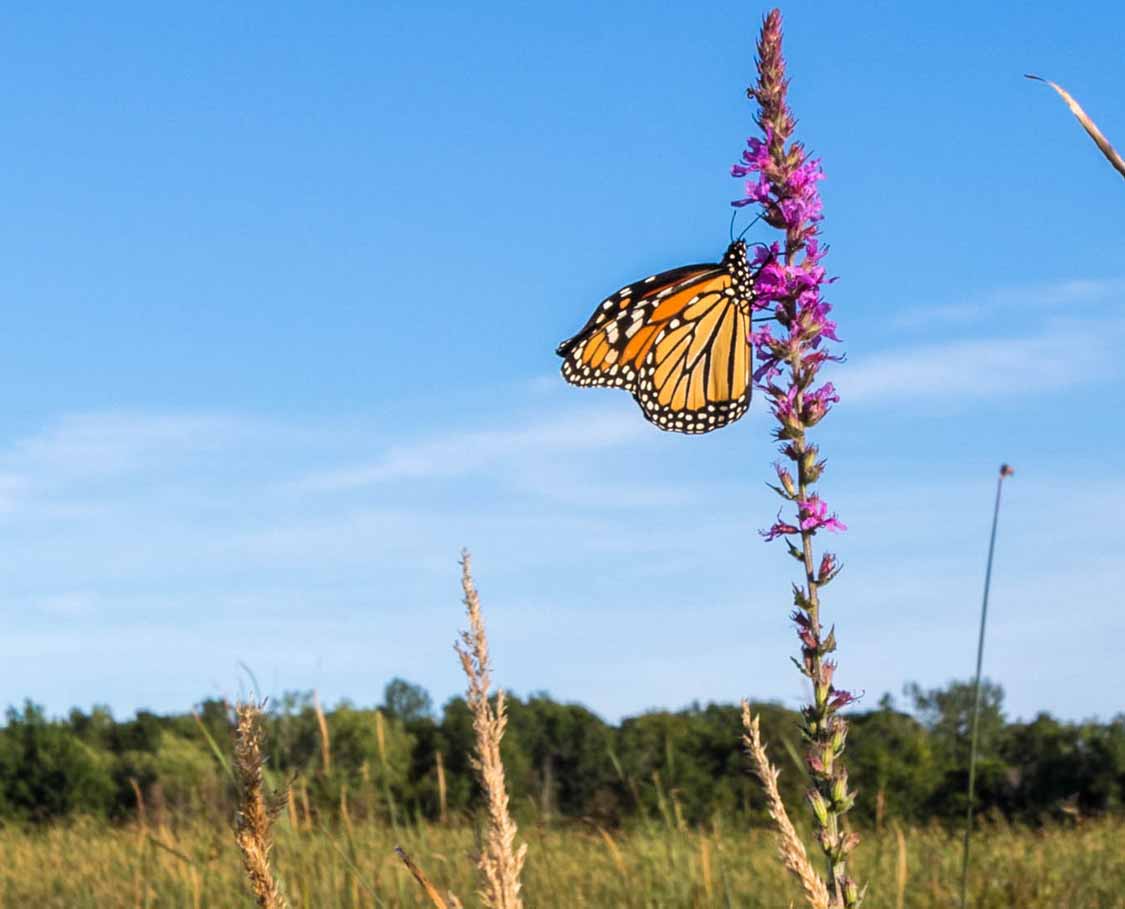 Using Ontario Provincial Parks campgrounds is a privilege. We are all blessed to have access to the tremendous wilderness experiences throughout the province. But it is the job of everyone using these facilities to help take care of them to be available to enjoy for generations.
Respecting the environment doesn't end at your campsite. Activities such as moving rocks and sticks or picking flowers can upset the balance of nature near a campground.
Many activities at Ontario Provincial Parks might seem like they are unimportant. Still, activities such as leaving designated trails while hiking and littering (including organics such as apple cores, orange peels, and bananas) can have a lasting effect on the fragile ecosystems you enjoy.
Try to follow the guides of "leave nothing but footprints, take nothing but photos."
How To Deal With Bugs While Camping
Bugs are a fact of life when camping in Ontario. Blackflies, mosquitoes, deer flies, and horseflies are just a few of the nuisances that pester campers. But, there are a few ways to minimize their impact.
Consider camping late in the season. From late August to October, the weather is often incredible, and the bugs have mostly died out for the season.
Wear loose-fitting pants and a long-sleeve shirt. This won't stop all of the bugs, but it will make it harder for them to get at you.
Ensure you zip up your tent tightly after entering or exiting. This will minimize the chance of bugs getting in to ruin your sleep.
How To Deal With Bad Weather While Camping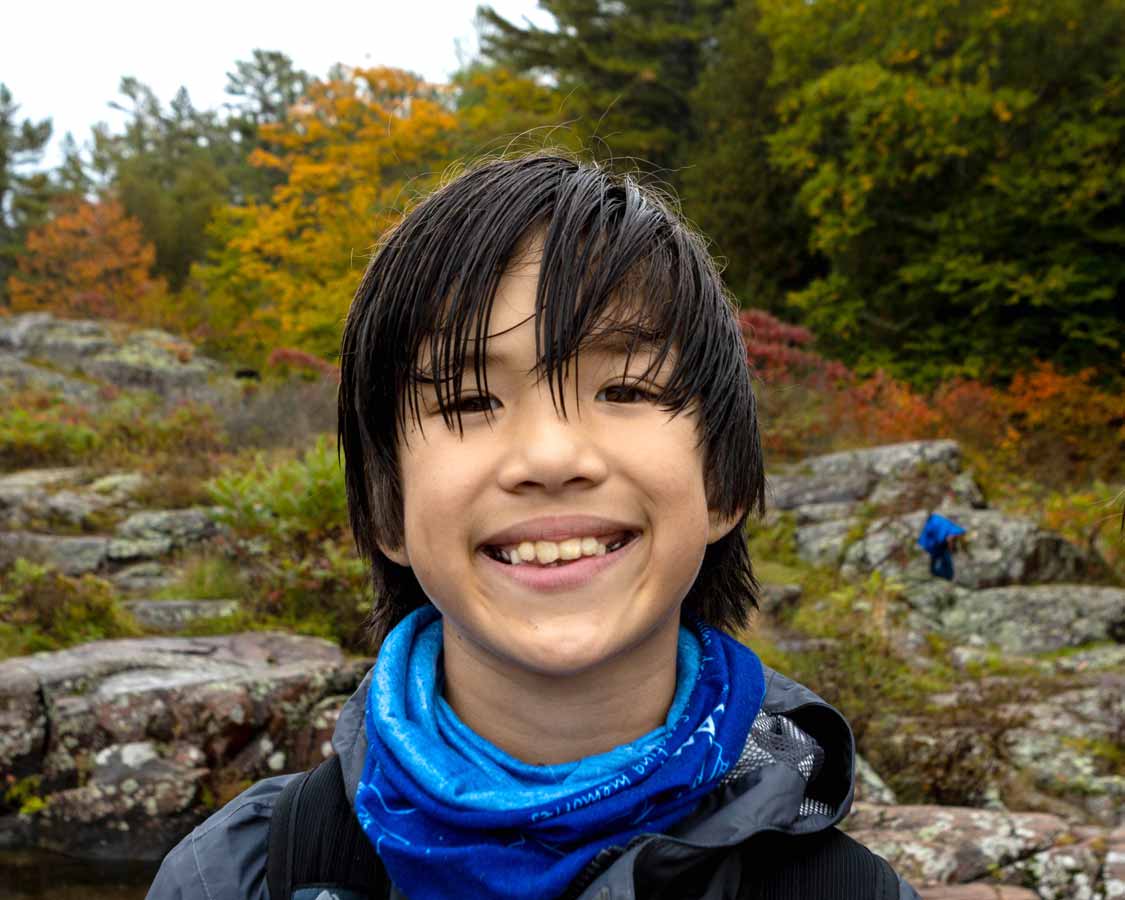 Weather is one of those things that can't be controlled. I wish every day could be warm and sunny with a cool breeze and perfect water. But that's not natural. In reality, nature keeps us guessing all of the time. And bad weather doesn't have to ruin your time camping in the Ontario Provincial Parks.
Plan for the worst. Even if the skies are blue, always remember that the weatherman is never right. Pack a rain jacket and make sure you packed the fly for the tent.
Pack dry bags that can keep your camera, phone, and other important gear from getting wet. I like this one from Unigear.
Respect your health. If you get caught out on the trails in bad weather, recognize the signs of hypothermia. If you find yourself showing symptoms get dry as quickly as possible or huddle with someone else to get warm.
How To Respect The Ontario Provincial Parks Staff
The Ontario Provincial Parks campgrounds staff are a big part of why they are so excellent. These men and women work hard to keep the campgrounds and parks in great condition.
When you are camping at an Ontario Provincial Park, follow these guides to ensure that they know how much their hard work means to you.
Be kind. I know the drive might have been long, and booking might have been a challenge. But you've arrived. Be patient, don't rush, and know that this staff is doing their best job.
Keep your campsite clean. One of the most frustrating parts of camping is when other campers leave a mess. This adds extra work for the park staff, who have to clean up a mess before new campers can enjoy the site. Respect the camp, the staff, and the environment by keeping your site clean.
Follow the comfort station rules. Each Ontario Parks camping site has its own rules. Make sure to read and follow them to ensure everyone has a wonderful time.
Know before you go. When you're out in nature, weather, heat, bugs, and other things can change at a moment's notice. Check your destination's website before you go so you can set your expectations appropriately.
Say thanks! I always go out of my way to smile and wave at all of the park staff that I see. I know that much of my experience is thanks to their hard work.
Enjoy Your Time Camping In Our Ontario Provincial Parks!
You've prepared, packed, and arrived. Now it is time to relax and enjoy camping at your Ontario Provincial Park.
Take in the fresh air, the beautiful scenery, and the smell of the fresh campfire wafting through the trees. If you're camping with the family, head over to our tips for camping with kids right here.
Have you ever been Ontario Parks camping? Tell us about your favorite destinations and activities in the comments below. Or, you can swing by Family Travel Support Group on Facebook and share a photo of your adventure. We'd love to share in your experiences.
Disclosure: This post was made possible with the support of Ontario Parks. Wandering Wagars is a participant in the Amazon Services LLC Associates Program, an affiliate advertising program designed to provide a means for sites to earn advertising fees by advertising and linking to amazon.com, amazon.co.uk, amazon.ca. Amazon and the Amazon logo are trademarks of Amazon.com, Inc. or its affiliates.
You May Also Like To Read: