Our 2023 family road trip packing list will help you get out the door stress-free to make the most of your next wheeled adventure.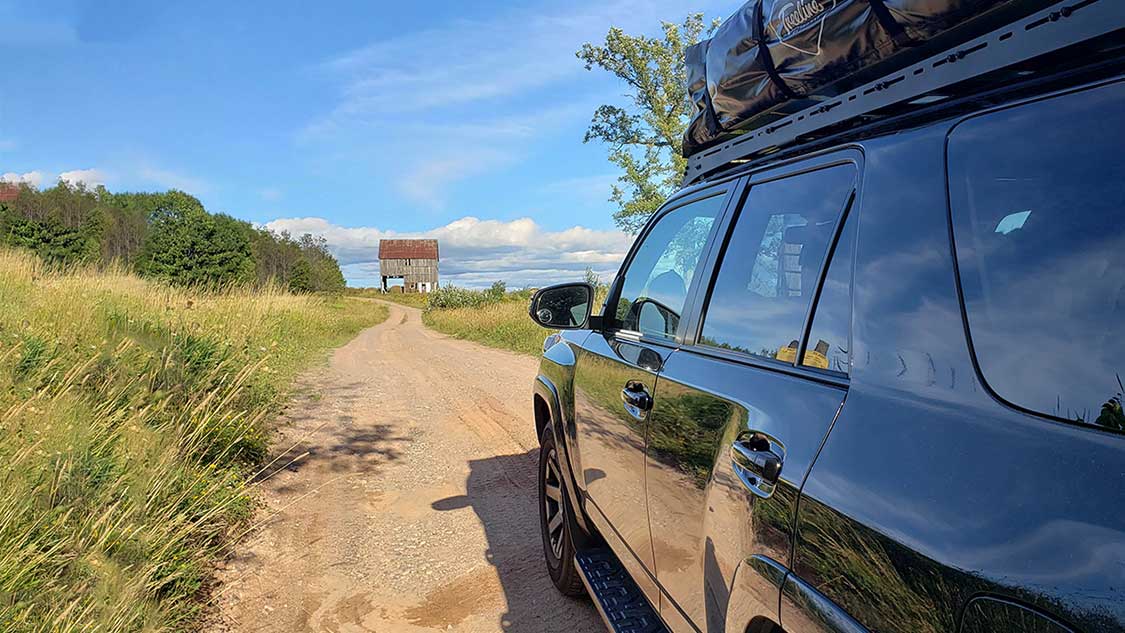 The family road trip is one of the most classic adventures. But, as a parent, I recognize that it can also be among the most stressful.
Getting out of the house and preparing to hit the road seems to involve an endless run of back and forth, checking and re-checking, and sometimes even turning the car around to go back for those "honey, did you remember to pack?" items.
Well, our Family Road Trip Packing List is something that we put together to help us pack for the countless family road trips that we plan each year.
This packing list for family road trips has saved our sanity time and time again. And I hope that we can offer that same peace of mind to you and your family.
Our road trip packing list for families has everything that most families will need to enjoy an adventure. Whether you're heading out on a multi-day adventure or just a day of sightseeing near your hometown.
Our guide to road trip essentials skips the basics that we all know of and focuses on those often-forgotten items. This is a list that you can keep nearby so that you know what to pack for a family road trip and leave the house feeling secure that you won't have to turn around because you left something important behind.
Why Trust Me With Your Family Road Trip Packing List?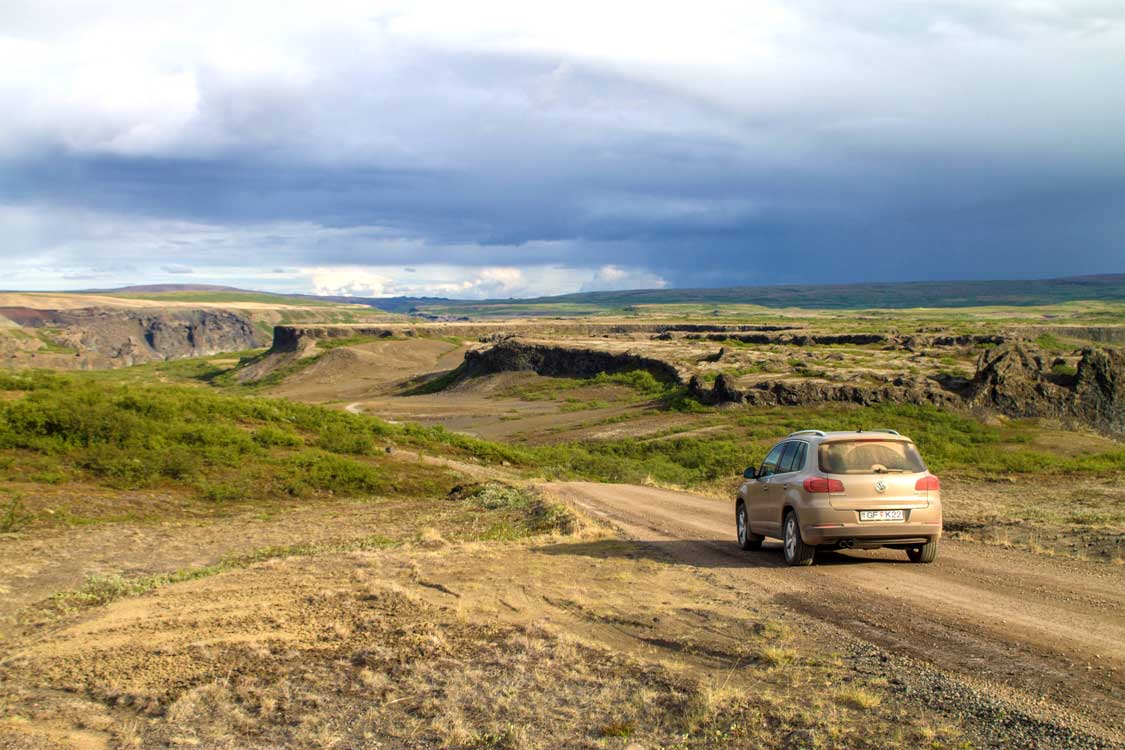 I have made family road trips a big part of my life. In fact, I likely head out on between 20-30 medium to large road trips in a given year, usually with my kids along for the ride. It's not rare for us to break 8-10,000 miles in a road trip, so I've learned to be prepared.
We've done massive family road trips including driving around the country of Iceland, multi-day road trips such as the Road to Hana in Maui, Hawaii, and loads of shorter road trips such as our drive from Thunder Bay to Winnipeg, Manitoba. We've even left the highway behind for overland road trips in some of the more remote regions of Canada and the United States.
I put a ridiculous number of miles on my car each year as my family seeks out inspiring and adventurous family travel destinations. And we love it.
Along the way, I've made more mistakes than I can count. And each time I forget to pack something is a learning moment that I can use to help you avoid the same problems.
Our Family Road Trip Packing Guide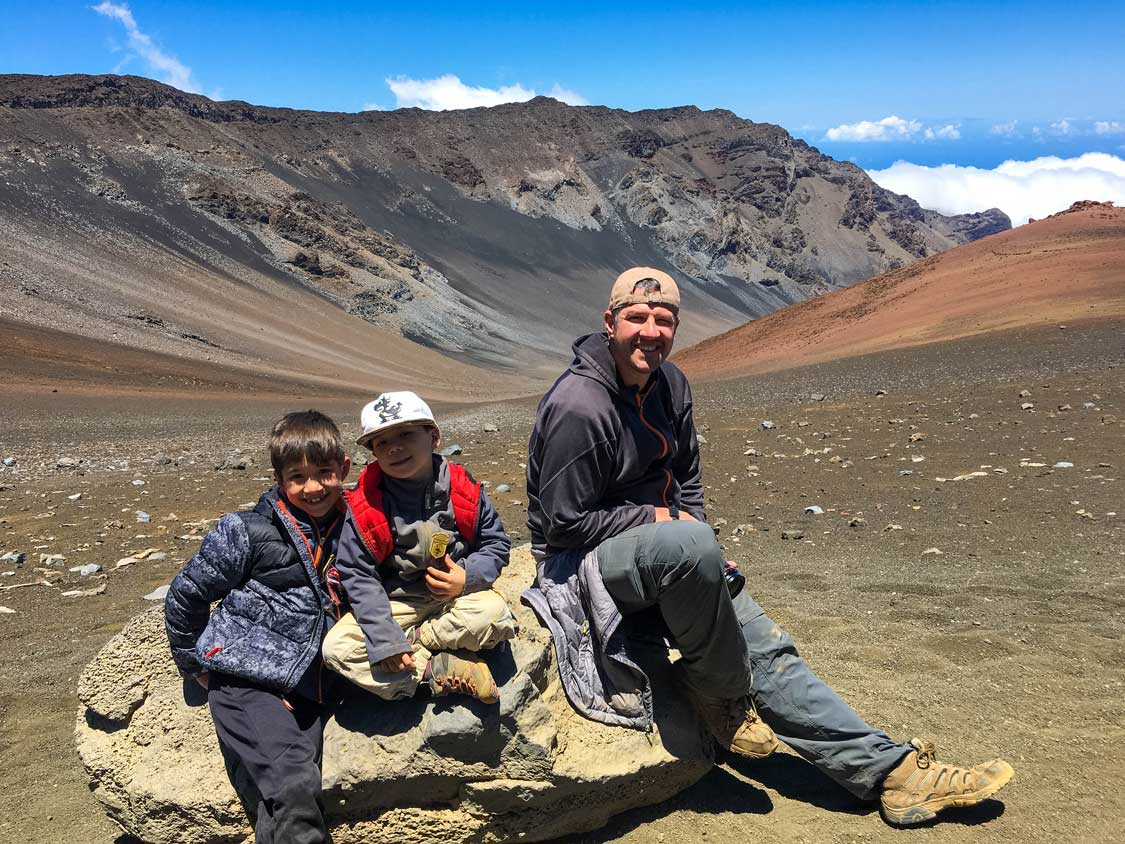 There's a lot to consider when packing for a family road trip. So we'll tackle this in stages.
Obviously, some road trips are different than others. If we're taking a short tour up to cottage country, we might pack just a few things. Whereas if we're packing for a multi-day family road trip like we do on huge camping trips, we need more.
If we're packing for overland journeys where there's a lot of remote travel going on, it's an entirely different experience and we'll talk about that in another post.
But for now, let's start with the basics.
Packing For A Family Road Trip: The Basics
These are the essentials. The rundown of those things you need every time you hit the road with the family. Some of these might seem silly to list. But if I look back at my road trip fails, it's these essentials that get forgotten 90% of the time.
We pack for many family road trips, so I usually have a clear plastic tote box where I store most of these items. This makes packing for family road trips much quicker and easier.
I can simply grab the box and toss it into the car without a lot of running around.
Driver's license – Ensure that one is on hand for anyone who will be driving the car.
Car registration – I keep mine in the glove compartment. But I always make sure to check that it's there before we go.
Rental car agreement – if you're doing a family road trip in a rental vehicle.
Car manual – It comes in handy. Don't assume you'll have access to the internet everywhere, so having one in print helps.
Spare key – store it in something that you remove from the car such as a purse or a backpack.
Roadside emergency kit – This should include a spare tire, jack, jump cables, snow/ice scraper, and tire pressure gauge. I like this one since it has an air compressor to help with flat tires.
First aid kit – We keep a simple one like this in our car at all times.
Flashlight – I recommend an LED unit like this that can be kept charged by the vehicle).
Car seats or booster seats – If you are traveling with little ones. We love our super compact MiFold for short international trips, but something more comfortable might be better for long road trips.
Sunshades – For covering windows
Travel pillow and blanket
Garbage bags – Good for keeping the car clean and for any upset stomach emergencies.
Notepad and pens – To take notes of your experience and important information on your trip.
Paper towels and disinfectant wipes – In case of spills/carsickness
Hand sanitizer
Masks
Gloves
Family Road Trip Packing: Snacks, Food, and Drinks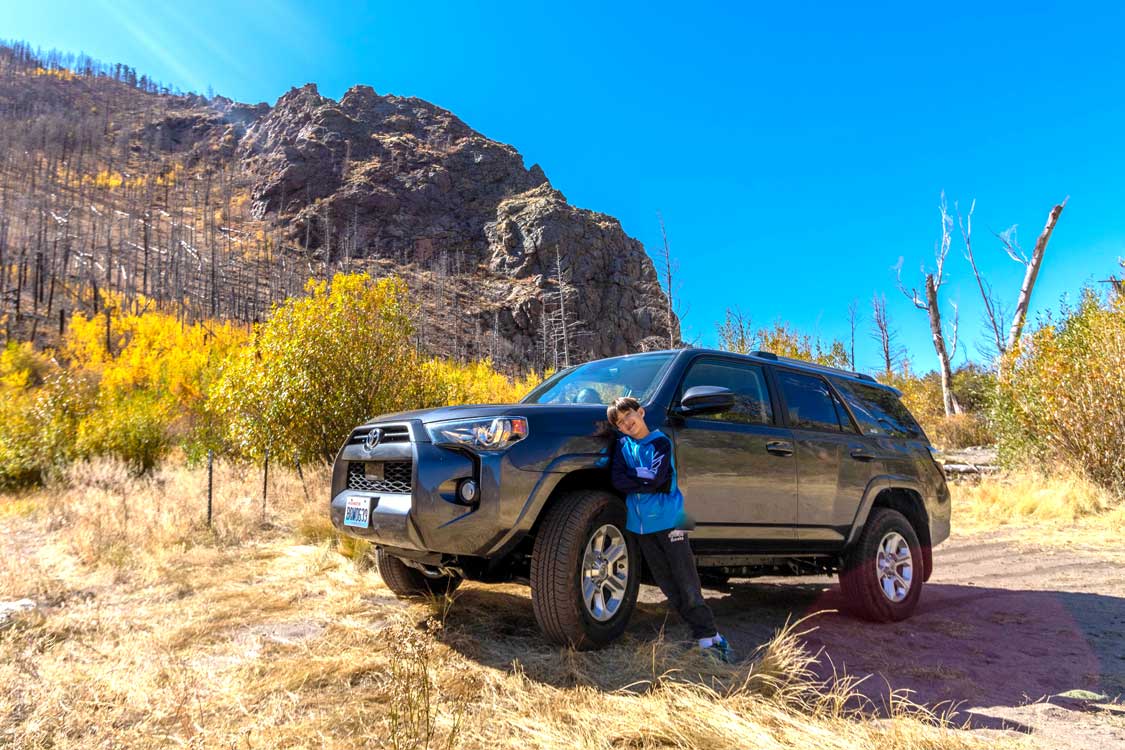 Ok, the basics are out of the way. But if there is one thing that is just as important to pack for a family road trip as the car keys, it's food.
There is literally nothing worse than being in a car with hungry kids. No matter where we travel with kids, locally or abroad, we always have a bag of healthy snacks available.
And we've had more than one occasion where those snacks that we packed were all we had for breakfast or dinner.
Reusable water bottles – We pack one for each of us. And just in case of emergencies, we usually travel with filtered water bottles that can clean even the nastiest water.
Cooler – Keep your drinks cold and fruit from rotting with a nice cooler for road trips. There's a lot of hype these days around YETI coolers. They're great products, but they are super expensive. If you want you can even invest in a powered fridge/freezdr cooler and avoid soggy food from melted ice.
Dried fruit and nuts – This tried and tested road trip snack offers loads of energy and won't go bad.
Snack containers – We like to bring either individual snack containers for each snack or one with separate containers for each of our kids.
Road Trip Packing List: Navigation
Getting lost on a family road trip is no fun (I've been "misplaced" many times in my life). So having the tools to ensure that you know where you're going and when you're going to get there is crucial to sanity.
Printed Map – We've mentioned in many of our best road trip guides that a printed map might seem dated, but we never leave home without one. A printed map and sharpie is fantastic for keeping track of where you are, jotting down cool things you've seen along the way, and helping you out of tight spots if you run out of internet service.
GPS System – If your car doesn't have one already, a GPS system (we like this one) can be a lifesaver. They help instantly map out your routes and plot in places to see along the way.
Family Road Trip Packing: The Clothing
We are big believers that there is no such thing as bad weather, only bad clothing. So whenever we pack for a family road trip there are a few clothing essentials that always make the list.
Rain Jackets – You can't control the weather, so having a rain jacket for each member of the family can save a lot of misery. And you won't worry about hopping out of the car to see those important things to see along the way. We like this one for kids, this one for men, and this one for women.
Footwear – We always pack a few different types of footwear. One set for getting dirty, one set for keeping clean. And sometimes, for long road trips, we might also pack a pair of sandals to wear in the car.
Hats – Unlike the rest of my family, my skin burns at the slightest contact with the sun (I'll blame my British roots for that). Packing a hat will help keep the sun off of your face while you're exploring.
Sunglasses – Look cool and help your eyes at the same time. We like these for kids. These ones are my favorite. And Christina loves these ones.
What To Pack For A Family Road Trip: The Other Stuff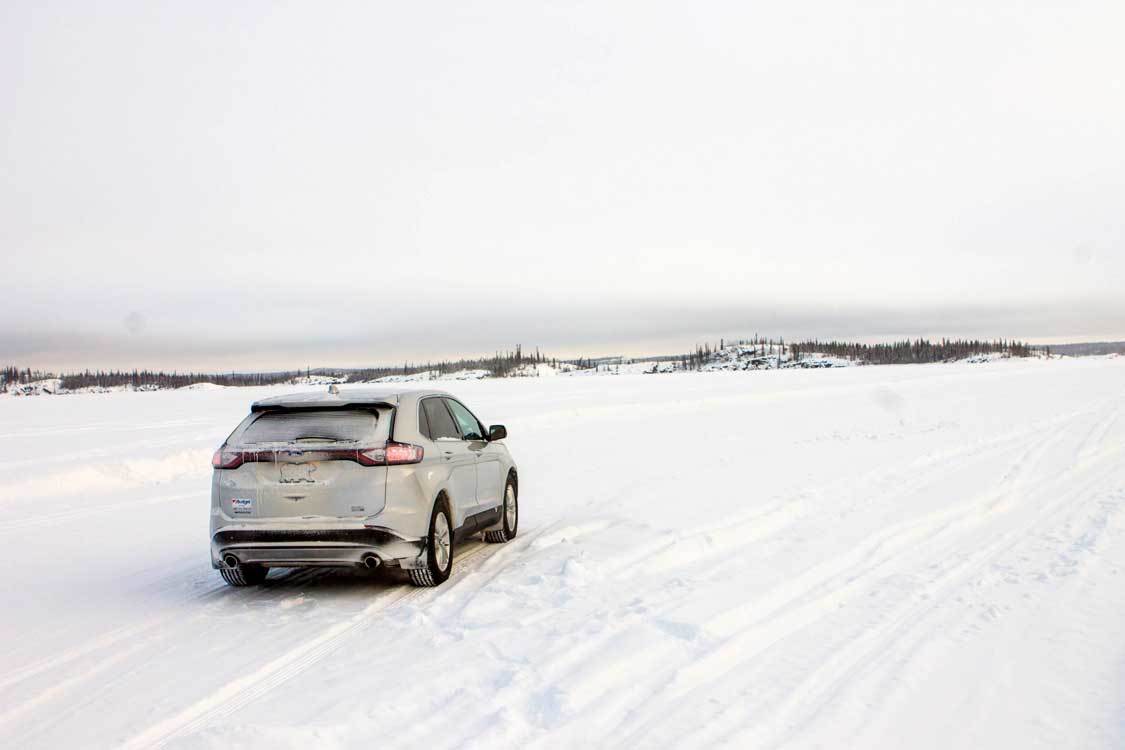 A family road trip packing list isn't complete without a few extras. Honestly, these are usually the "least forgotten" items because they tend to be things that adults or kids want to make sure are there. But, it never hurts to have them on your list as well.
Cell phones
Tablets – For long road trips, our kids usually pack an iPad loaded with audiobooks to help them enjoy the in-between time. Honestly, our kids have become obsessed with audiobooks. And I love it!
Reusable coffee mug – I love having a hot cup of coffee on hand during road trips. I hate making garbage, so I always carry a reusable one like this.
Portable battery backup and chargers – With camera gear, phones, tablets, and other gadgets, having backup juice never hurts. We always pack a couple of portable battery chargers like these to keep our cameras and phones charged.
An outdoor game – We love to bring either gloves and balls for a game of catch, a hacky sack, a bocci ball set, frisbees, or something that will help keep us active when we stop for a break.
In-car activities – There's only so much window watching that kids can handle. We always bring some in-car activities such as car bingo and magnetic hangman. And recently, Catherine, one of our Family Travel Support Group members shared this awesome book of road trip games that she wrote which we can't get enough of.
What NOT to Pack For A Family Road Trip
Knowing what not to pack can be just as important as knowing what to pack for a family road trip. There are a few things that we always leave at home.
Lots of Toys – I've always found that too many toys lead to arguments. We'll pack a couple of car games for the kids, but leave the toys at home.
Umbrella – We always bring rain jackets, but leave the bulky umbrellas at home.
Lots of sweet snacks – A few treats are great, but loads of sugar can cause a crash, especially if you aren't active for a while. Load up on high-protein snacks that will ensure you have the energy you need when it's time to stop and explore.
Join Our Family Travel Community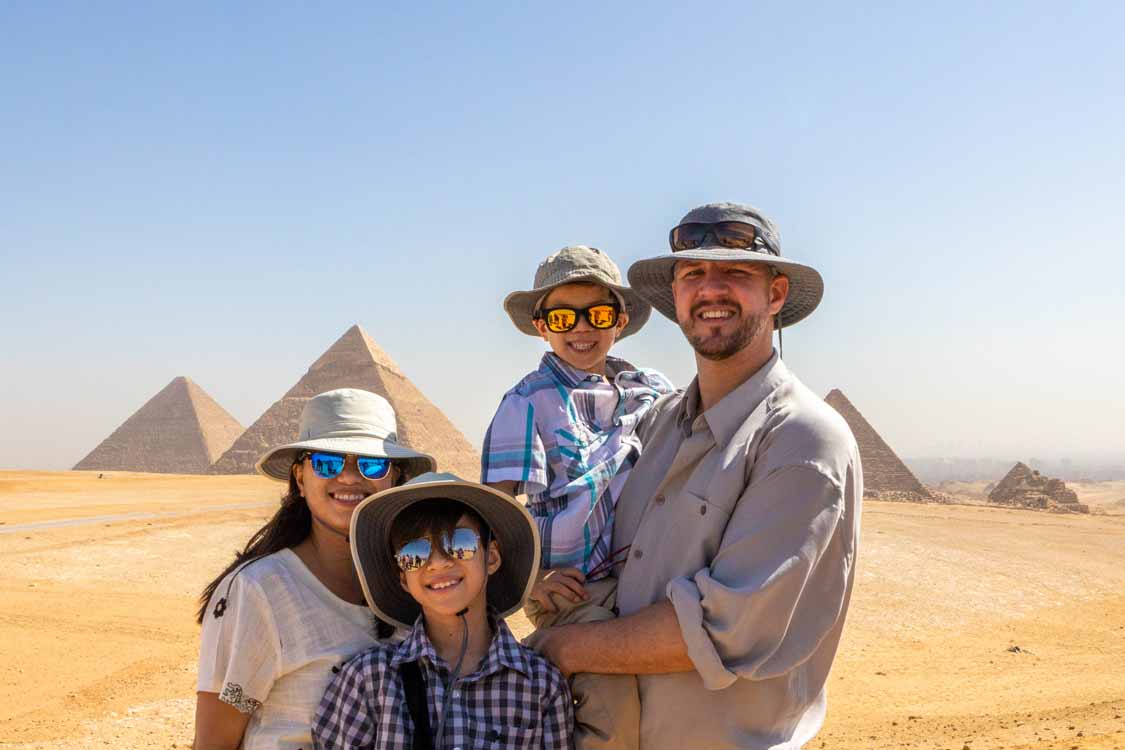 We've laid out some of the family road trip packing list items that often get forgotten.
Giving yourself enough time to prepare is always one of the biggest tips for packing, and road trips are no different. It tends to be in those 'rush' moments that things get forgotten.
Obviously, every road trip may differ, so you may need to add or take away from this list to best suit your own travel experiences. In the end, it's all about being safe, comfortable, and entertained.
Family road trips are all about the journey. And sometimes, those things that you forget become one of the most memorable parts of the stories you share later.
And feel free to drop any questions or comments below. I always answer them.
If you're passionate about family travel, head on over to our Family Travel Support Group on Facebook. It's a wonderful community of parents and adults who love travel. We share experiences, knowledge, and lessons learned along the way. You can also sign up for our newsletter to keep in the loop about new family travel adventures
Wandering Wagars is a participant in the Amazon Services LLC Associates Program, an affiliate advertising program designed to provide a means for sites to earn advertising fees by advertising and linking to amazon.com, amazon.co.uk, amazon.ca. Amazon and the Amazon logo are trademarks of Amazon.com, Inc., or its affiliates.
You May Also Like To Read:
Pin This Post For Later