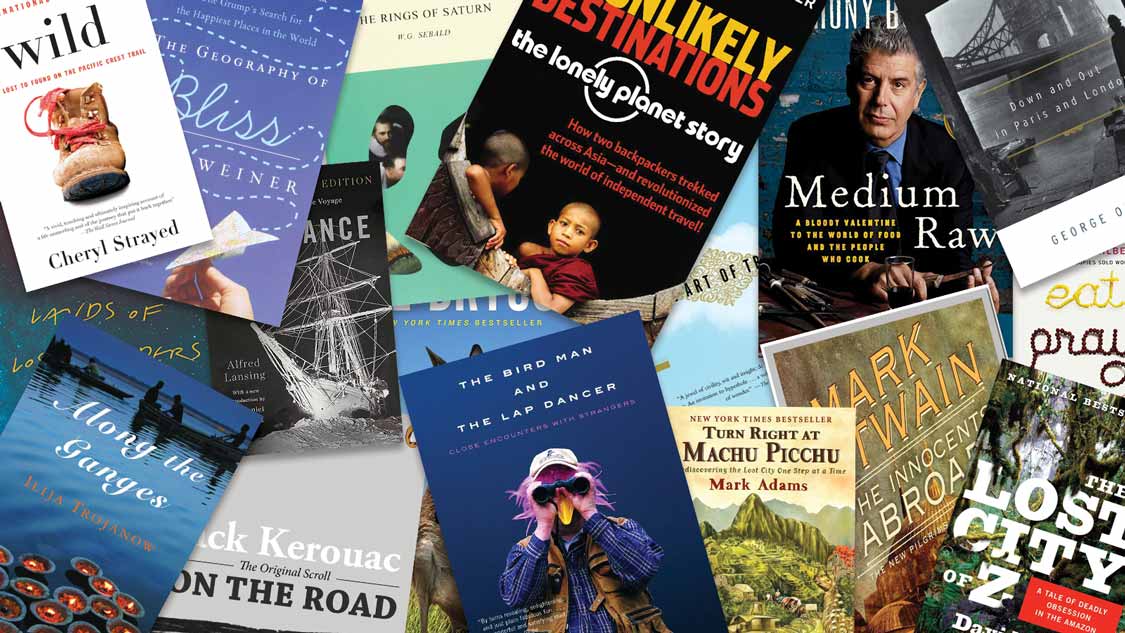 As we all lock into a period of self-isolation and social distancing, the desire for amazing literature is exploding. Books have a way to transport you to new places, or even within the lives of others. If you're a travel-lover like me, the idea of immersing yourself into a new destination is always appealing. Now, more than ever, the most inspiring travel books can take us on the journeys that lockdown and isolation have placed out of arms reach. Last year I released the list of my 20 favorite travel movies. But the best travel stories offer a much richer experience than a movie ever can. When the world is traveling again, travel literature can help you while away those long bus, train, or plane rides. One of the constants of travel is how much 'waiting' is involved, so having one of these great travel books with you to break up the monotony is always helpful. It sure beats staring blankly at the back of a chair for 8 hours.
More than just entertainment, the best travel books will give you even more insight to amazing destinations that you're visiting, re-visiting, or dream of experiencing in the future. You'll be introduced to new perspectives, insights into the culture, adventure, and the people. So, to help you experience the places that I love so much, here is a list of some of the most amazing travel books that I have on my shelf or in my carry-on.
Travel Books That Keep Me Inspired
No matter what kind of travel books you love to read, you're almost guaranteed to find something here that you'll love. Have you read any of these? If you have, tell me about your favorites. Did I inspire you to pick one up? Let me know what you thought about it!
You can grab a copy of The Adventures of Tintin from Amazon here.
Wandering Wagars is a participant in the Amazon Services LLC Associates Program, an affiliate advertising program designed to provide a means for sites to earn advertising fees by advertising and linking to amazon.com, amazon.co.uk, amazon.ca. Amazon and the Amazon logo are trademarks of Amazon.com, Inc. or its affiliates.