You can't travel all the time. So for those looking for a little inspiration, here are some of the best travel movies to help inspire some wanderlust.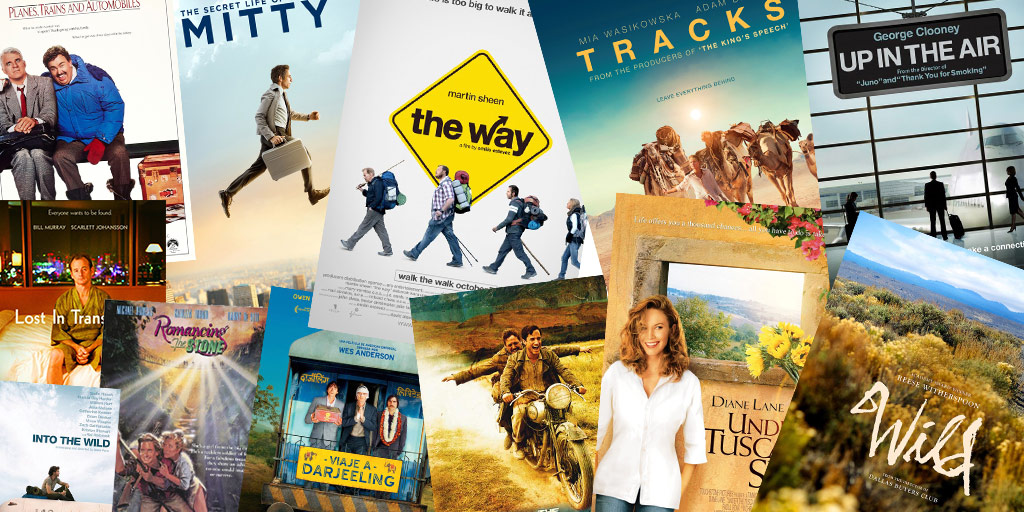 Sure, we all want to spend all of our time traveling, but sometimes you need a break. Sometimes the weather just sucks. Sometimes, you just want to curl up with the kids and shut down for a while. So if you can't be traveling right now, then you can at least be inspired to travel! I admit to being a big movie buff. I often have movies playing while I work. I love the inspiration, the color, and the adventure of film. So to help inspire some wanderlust in others, I wanted to share my 20 top travel movies to help get you inspired to hit the road.
These movies for travelers cover a range of topics from drama, to comedy and more. So there is no way I can rate them all in a way that wouldn't just be for me. So in no particular order, here are my favorite travel movies
This post may contain compensated links. Find more info in our disclaimer.
The Secret Life of Walter Mitty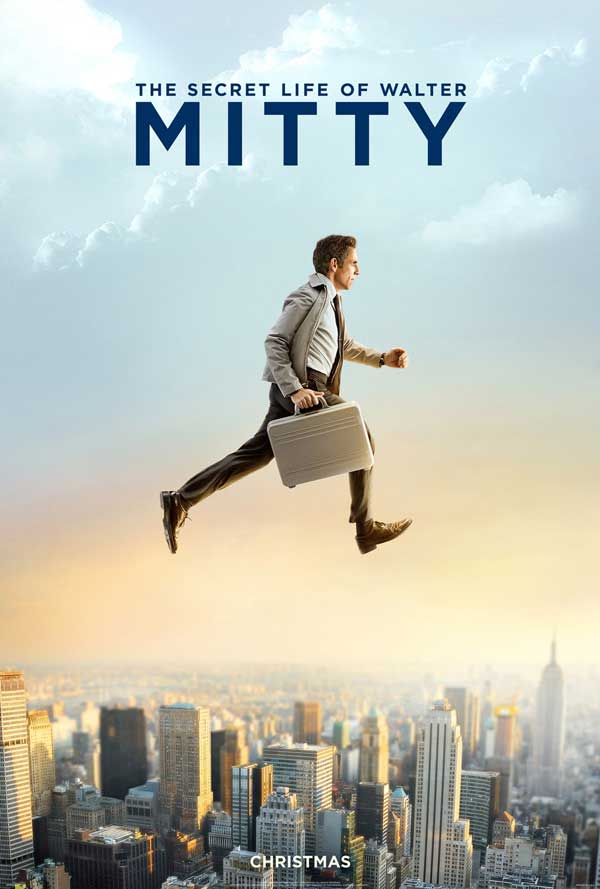 For me, the Secret Life of Walter Mitty is one of the most quintessential reminders that sometimes dreams stand in the way of action. The film follows Walter Mitty, a film developer for Time-Life magazine as he is forced out of his element and into a life that he had only imagined. The film is quirky, fun, creative and sweet. And makes for a perfect date movie. Ben Stiller does an incredible job portraying an awkward, middle-aged dreamer caught in a life that seemed to be just outside his reach. That is until he had a mission that offered a chance to turn his passions into reality. I especially love the scenes in Iceland that remind me so much of our travels there.
You can watch The Secret Life of Walter Mitty here.
The Darjeeling Limited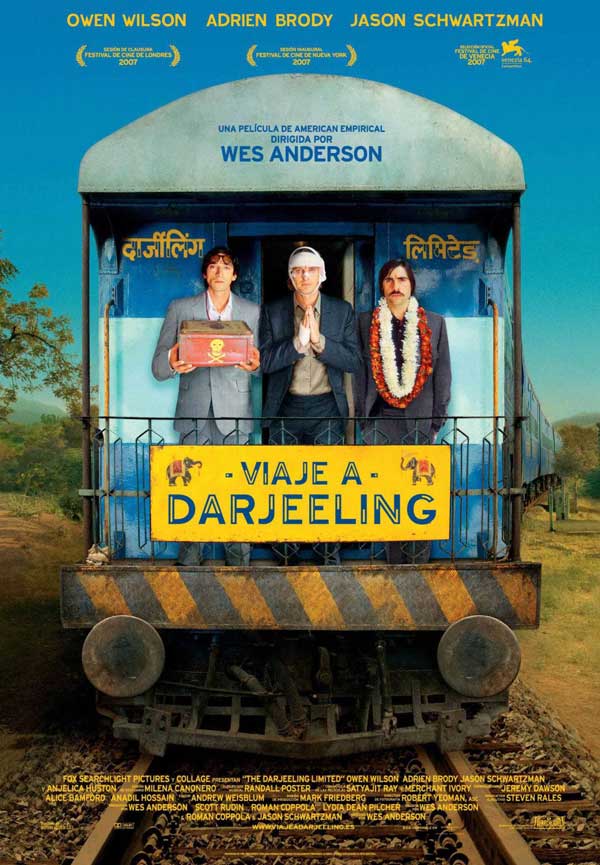 Sometimes it takes a tragedy to push people into an adventure. The Darjeeling Limited follows three brothers as they embark on a train journey across India after hearing about the death of their father. The beautiful chaos of India is paired with the bonding of Bill Murray, Adrien Brody, Jason Schwartzman, and Owen Wilson. The Darjeeling Limited is one of those travel movies that hide beyond a rich plot and excellent acting. You won't even realize you've been inspired to travel until you've bought the plane ticket!
You can watch Darjeeling Limited here.
Baraka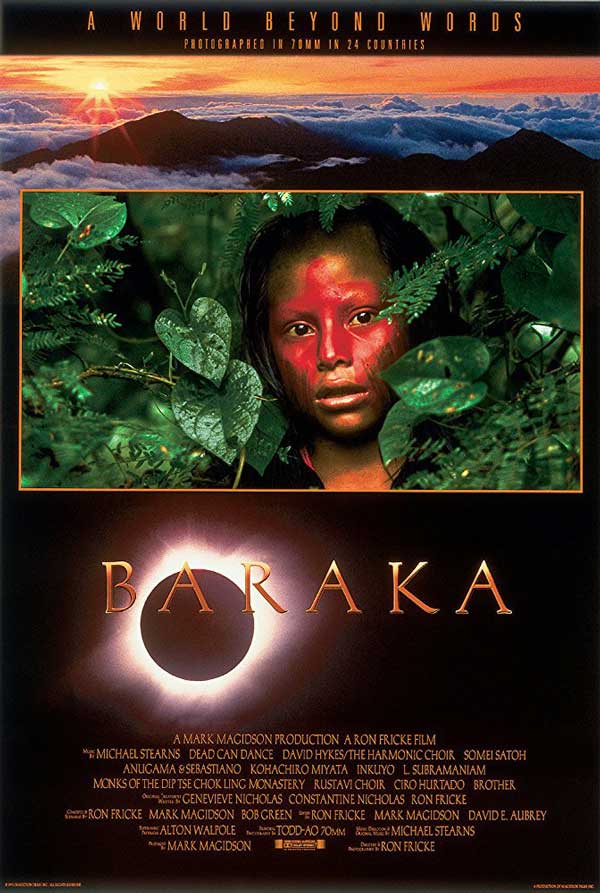 If you are inspired more by stunning scenery than storylines, then Baraka is for you. Baraka is a stitch work of gorgeously filmed scenes of nature, culture, and religion filmed throughout the world. Even though the film is non-narrative, it has cemented itself as one of the best travel documentaries ever. This is due to the stunning scenery and honest capture of life around the world.
You can watch Baraka here.
Bucket List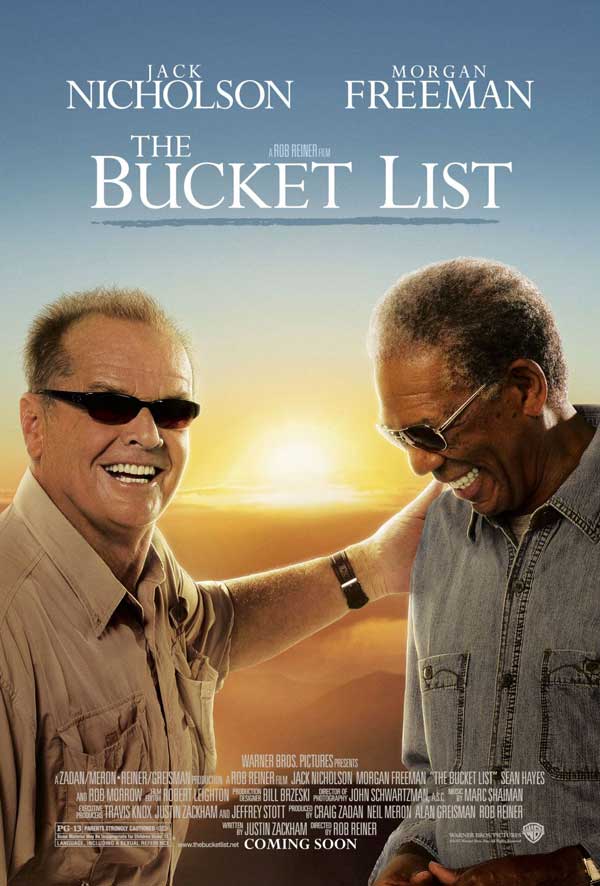 With the unmatched comedic abilities of legendary actors Jack Nicholson and Morgan Freeman. I love this movie so much. It's the message that it is never too late to follow your dreams. And it's not always what you do but who you're with that matters most.
You can watch Bucket List here.
Under the Tuscan Sun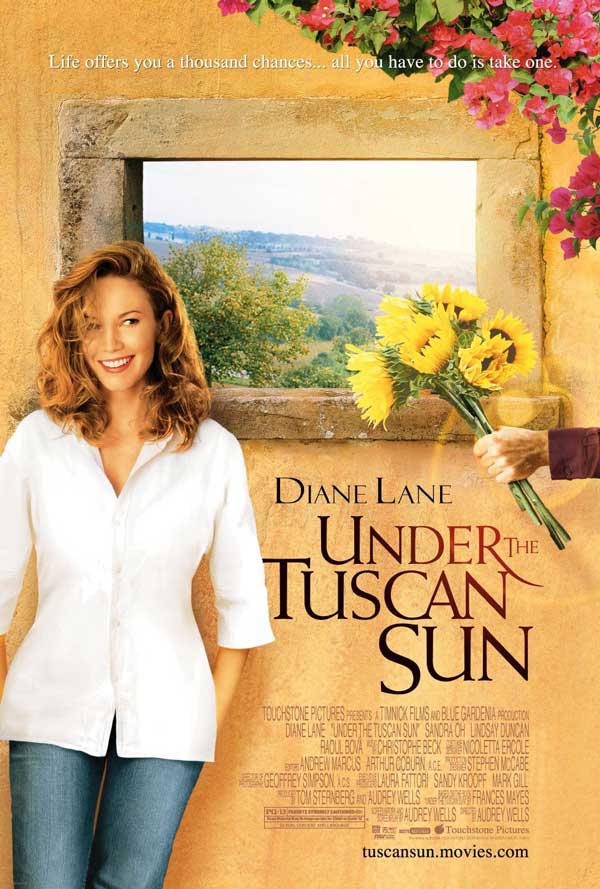 The dream of expat life in a beautiful place like Tuscany is familiar to many. Under the Tuscan Sun follows an impulsive writer who aims to change her life by buying a villa and moving to the beautiful Tuscan countryside. Under the Tuscan Sun is one of the most inspiring movies to watch.
Diane Lang does a wonderful job displaying the lows and highs of transplanting your life into a new place as she develops new friendships and discovers more about herself.
You can watch Under the Tuscan Sun here.
Lost in Translation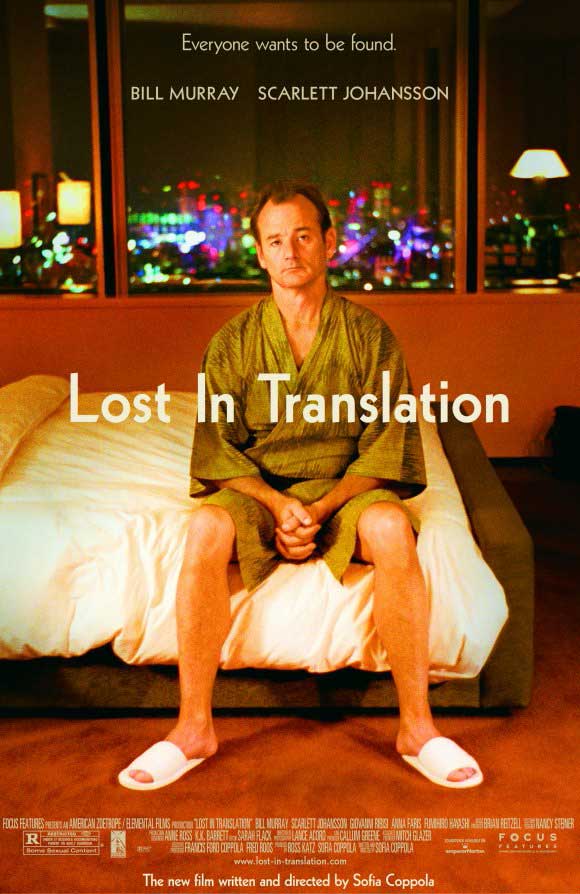 Lost in Translation, like Baraka, show that movies can be so much more than dialogue. The two Protagonists, Bill Murray and Scarlett Johannsen, don't even exchange dialogue until more than a half-hour into the film. But what makes Lost in Translation one of the best movies about travel is its honesty about being lost abroad.
A faded movie star and a young artist meet in Japan. Both feel trapped in their lives, but together they open up a world of discovery as they get out and explore the wild Tokyo nightlife. While there are movies about travel that are more about the destination, Lost in Translation manages to focus on how opening yourself up to a new destination can mean the difference between being lost and being found.
You watch Lost in Translation here.
Midnight in Paris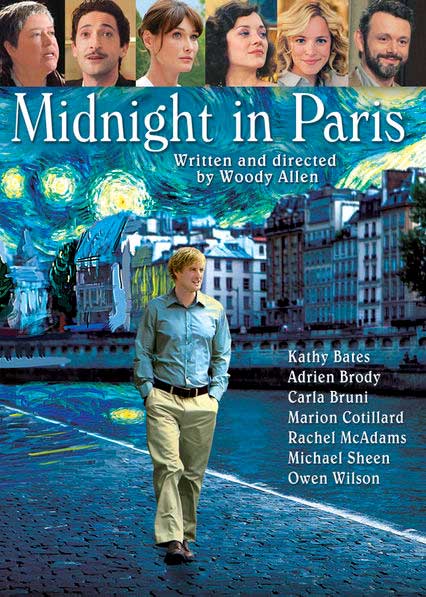 I like to think of Midnight in Paris as a perfect cross between The Secret Life of Walter Mitty and Lost in Translation. The film follows Owen Wilson's character, a struggling screenwriter who, on a trip to Paris with his wife, somehow keeps ending up back in the 1920s, hanging out with the likes of some of history's most famous artists.
Midnight in Paris, one of the best travel movies, shows how much a destination can trigger your imagination and creativity if you give yourself over to it. Too often, we rush through a destination to get the perfect photo. But wandering the streets after dark will give you a deeper understanding of what it means to travel.
You can watch Midnight In Paris here.
Tracks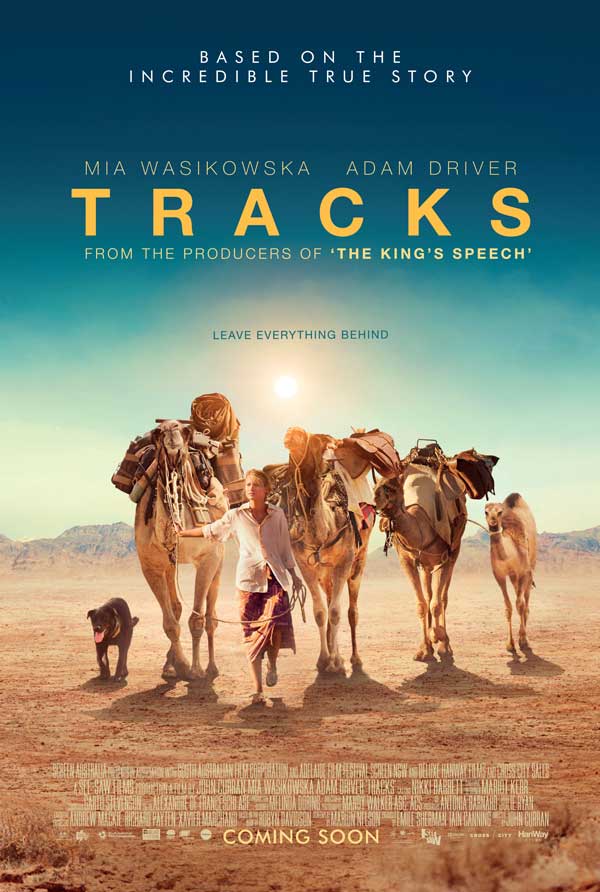 Tracks is a wonderful movie about following a dream and stopping at nothing until you've accomplished it. The movie is based on a true story and follows Robyn as she learns to train feral camels before setting off on a 1,700-mile journey across the Australian desert.
Tracks is one of the most inspiring adventure travel movies. Mia Wasikowska is amazing in her portrayal of a young woman whose fearless determination helps take her on one of the world's most epic and dangerous treks.
You can watch Tracks here.
The Motorcycle Diaries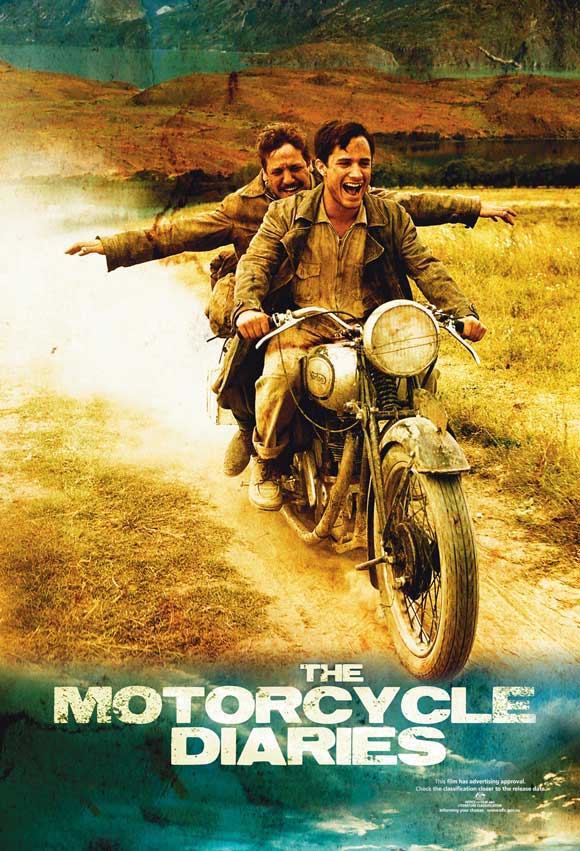 Filmed over 50 years after the original journey, The Motorcycle Diaries follows Ernest "Che" Guevara and his friend Alberta Granada as they take an impulsive journey through South America. Their goal is to see all the amazing locations on the continent that they had only read about in books.
The Motorcycle Diaries is one of the most famous stories about wanderlust, and the movie does an excellent job at recreating it. This makes it one of the top adventure movies of all time.
You can pick up a watch Motorcycle Diaries here.
The Life of Pi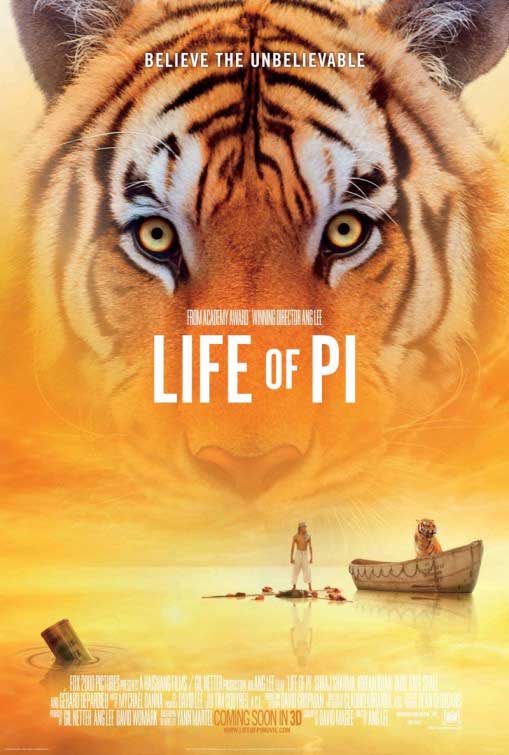 Not only is Life of Pi one of the most beautiful films to ever grace the silver screen, but it is also one of the most inspiring movies to watch. At times an adventure travel movie. At others, a dramatic fairy tale.
The movie follows Pi as he struggles to survive after the boat he was traveling on with his family sinks. While at sea, Pi crosses storytelling with drama, suspense, and humor into one of the most intensely unforgettable movies ever made.
You can watch Life of Pi here.
Into the Wild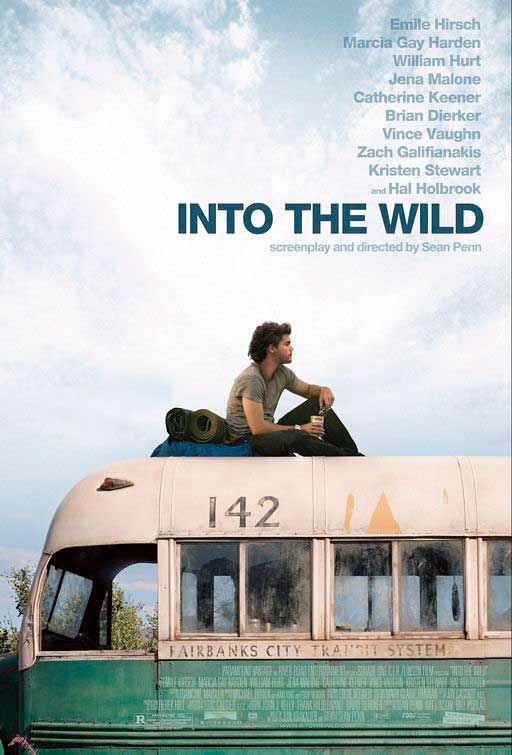 There are few nomads and backpackers who aren't familiar with the story of Chris McCandless. After graduating high school, McCandless drops all of his possessions and donates all his money to charity before hitchhiking to Alaska to live in the wilderness. Movies like into the wild do great justice to this true story of living outside the norm.
The movie follows Emile Hirsch, who plays McCandless, as he meets people along his journey that shape his life. It explores the passion, doubt, inspiration, and tragedy that a life without borders can have. Into the wild is beautifully shot, and it has become one of the best hiking movies for travelers.
You can watch Into the Wild here.
Wild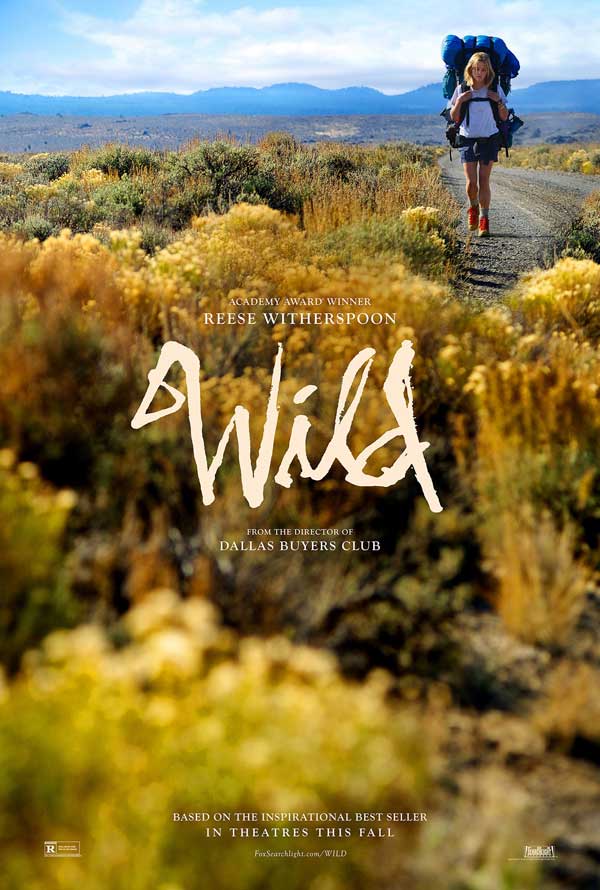 Everyone has their own deep reason for their love of travel. For some, it is to discover themselves. For others, it is to find love and adventure for others. But many use travel as a road to recovery. Another one of the best hiking movies is Wild, starring Reese Witherspoon.
Wild follows a woman as she heads out to conquer the 1,000 mile Pacific Coast Trail with no experience and little preparation. What makes Wild one of the best travel movies is its honesty about the frustration that can come with any travel. And the honesty with which the movie portrays one of the most intense hikes in the Americas.
You can watch Wild here.
Little Miss Sunshine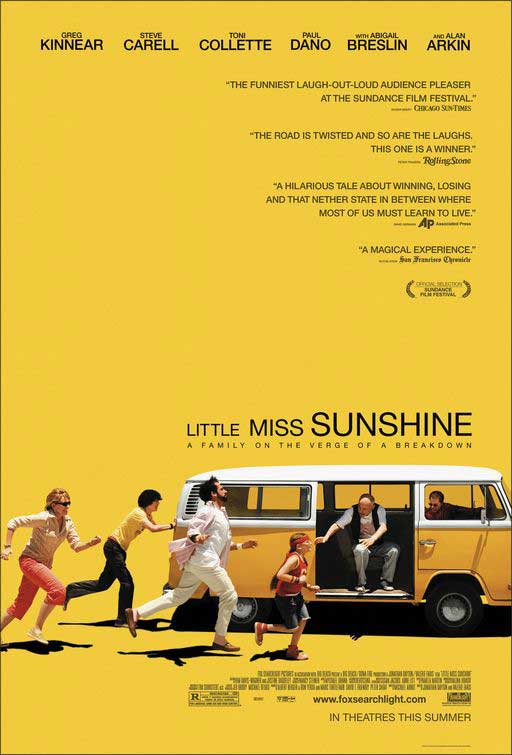 Little Miss Sunshine follows the road trip of a ridiculously dysfunctional family. As they head across the country in their Volkswagen Type 2 bus, they discover adventure, misfortune and ultimately, themselves. Little Miss Sunshine is hilariously funny, yet it remains poignant with life, love, and family lessons.
Unlike most of the comedies on this list, I wouldn't call Little Miss Sunshine a "Family Friendly" movie. It's lessons on suicide, and crude humor may not be appropriate for younger children. But it is a beautiful and fun slow burn of a movie that offers unexpected pleasures at every turn.
You can watch Little Miss Sunshine here.
Forrest Gump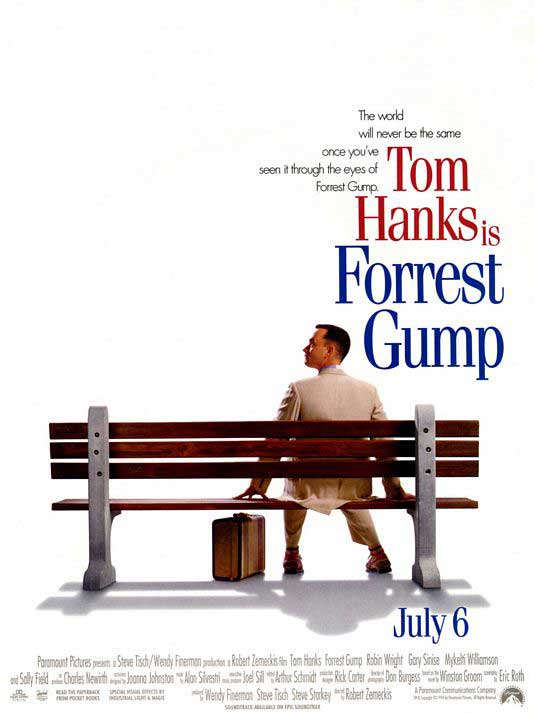 I wasn't sure whether I should add Forrest Gump in the list of the best movies about travel. But with its message of discovery, beautiful locations, and incredible story, I had to do it. For those who don't know about this Oscar-winning movie, Forrest Gump follows Forrest, slow learning, naive young man, through his life of discovery, love, and loss.
It's not just a journey across the country and through the world, but a journey through life as well. The movie follows Forrest as he travels to Vietnam in the army and then on a cross-country run through the United States. The innocence and honesty displayed by Tom Hanks, who plays Forrest, are perfect. It is impossible to walk away from the movie without feeling inspired to take on the world.
You can watch Forrest Gump here.
Eat, Pray, Love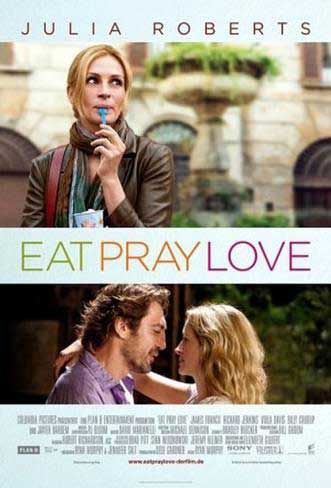 There are few movies more loved by those whose lives involve travel than Eat, Pray, Love. Starring Julia Roberts, Eat, Pray, Love is perfect for those looking for an inspiring Movies to Watch.
The film follows Julia Roberts, who unhappy with her life, drops everything and embarks on an around-the-world journey of self-discovery. Its classic depiction of finding oneself through experiences around the world has made it one of the best travel movies and one of the top adventure movies of all time.
You can watch Eat, Pray, Love here.
Seven Years in Tibet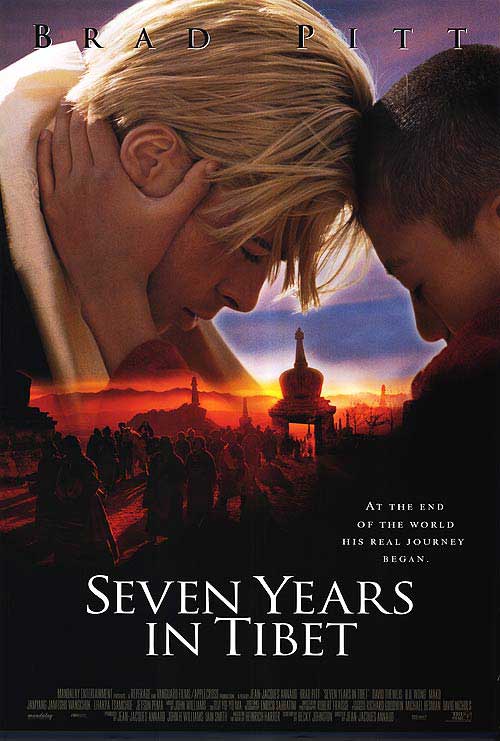 Following the true story of Austrian climber Heinrich Harrer (Brad Pitt), Seven Years in Tibet is one my favorite unexpected travel movies. Aiming to conquer Nanga Parbat in British India, Heinrich and his fellow climber Peter Aufschnaiter are captured after the outbreak of WWII.
After escaping a prison, they find themselves in the holy city of Lhasa, where Heinrich befriends a young Dalai Lama and shares his vision of the world with him. Seven7 Years in Tibet is one of the great movies for travelers, as it shows how an entire world can open when you discover a new place and let it fill your heart.
You can watch Seven Years in Tibet here.
Up In the Air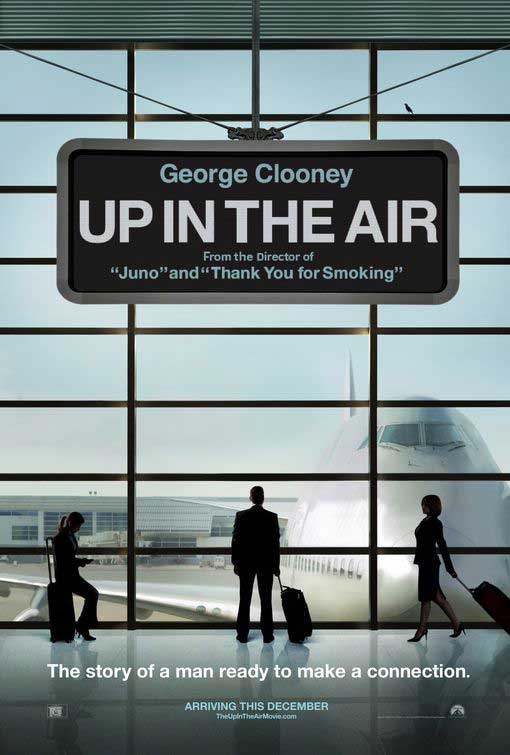 Not all of the best travel movies are about personal fulfillment and adventure. Up in the Air follows George Clooney's character as a corporate downsizing expert. He spends his days living as efficiently as possible, raking up those sweet-sweet airline reward miles.
But even for life as cold as a downsizing expert, travel finds a way to pry open your heart, and Up in the Air finds a quirky and funny way to show off how even corporate travel can lead to incredible experiences.
You can watch Up in the Air here.
Romancing the Stone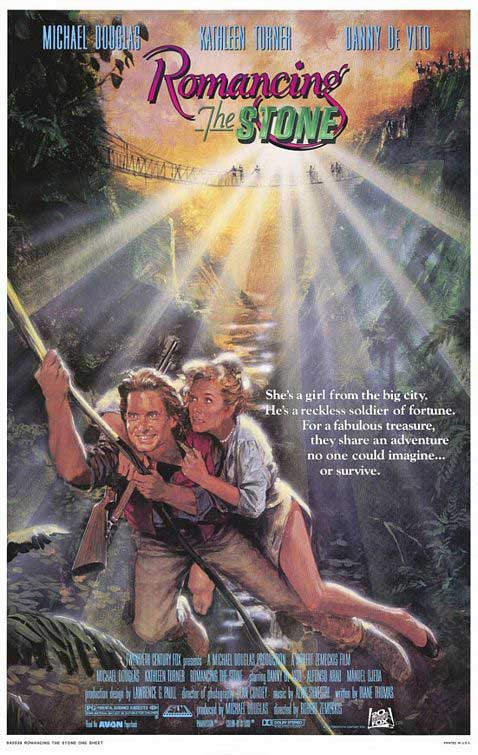 While not "technically" a travel movie. Romancing the Stone does explore the beauty of Columbia, including one of our favorite cities, Cartagena. It follows romance author Joan Wilder (Kathleen Turner) through an adventure that could be straight out of one of her romance novels. She teams with soldier-of-fortune Jack T. Colton (Michael Douglas) on a wacky and wild adventure that will leave you begging for more.
You can watch Romancing the Stone here.
Planes, Trains, and Automobiles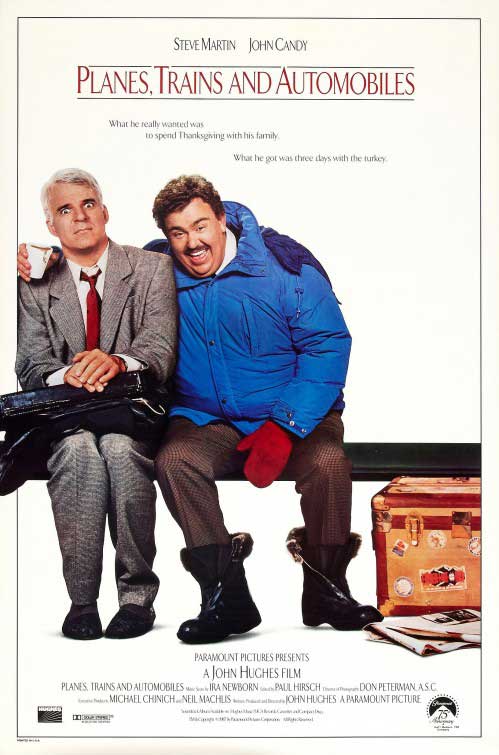 Did someone say "road trip?" Planes, Trains, and Automobiles is the ultimate "bad travel partner" movie. The chemistry between legendary actors John Candy and Steve Martin is amazing. And every moment of this business travel movie will have you laughing off your chair. "Those aren't pillows!"
You can watch Planes, Trains, and Automobiles here.
The Way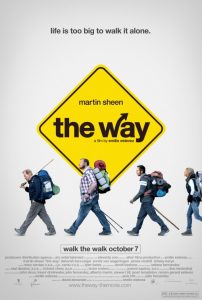 The Way, starring Martin Sheen, is a beautifully shot and powerful film that follows a Tom, a father who travels overseas to collect the body of his son (Emilio Estevez), who died while hiking the El Camino de Santiago (also known as "The Way of Saint James").
In an effort to help understand his son's passion for travel, he opts to undertake the journey himself. Initially isolated in his own bubble, Tom soon realizes that he is not alone on his journey. Along the way, he meets others, all hiking The Way for their own personal reasons. And he learns, as so many do through travel, that the world is a much deeper place than they ever realized.
You can watch The Way here.
More Fun and Fascinating Travel Movies To Keep You Inspired
The Lost City of Z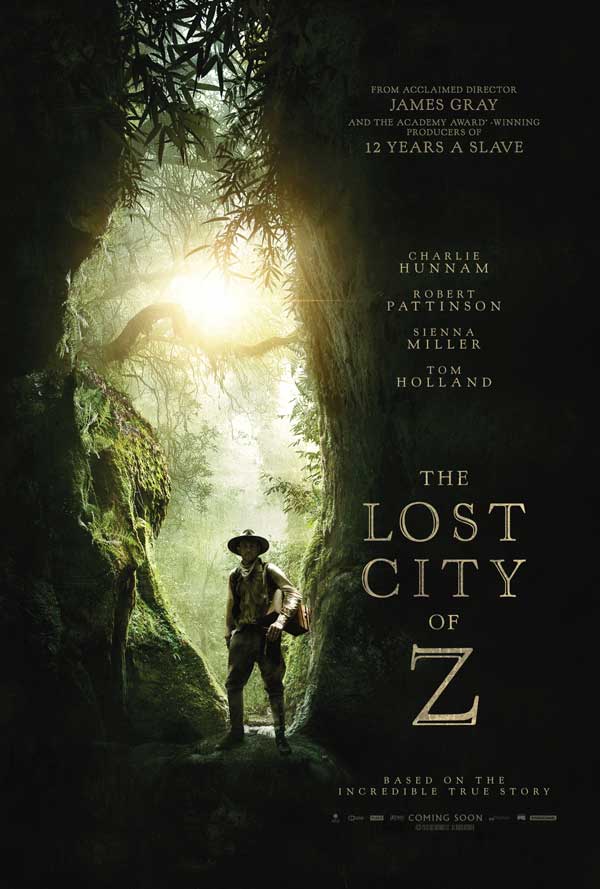 Although this movie didn't meet with critical acclaim, its story might be familiar to those who have a passion for exploration.
The Lost City of Z tells the true story of British explorer Percy Fawcett. His work exploring the Amazon led to discoveries that changed the modern world's perception of Indigenous tribes in the Amazon. His multiple trips through the jungle helped to uncover advanced civilizations in what was otherwise considered the "green desert.
You can watch the Lost City of Z here.

The Lost City of Z tells the incredible true story of British explorer Percy Fawcett, who journeys into the Amazon at the dawn of the 20th century and discovers evidence of a previously unknown, advanced civilization that may have once inhabited the region.
I'll make sure to add to this list as more inspiring movies to watch are released. Check back, or share your picks for the best travel movies in the comments!
Wandering Wagars is a participant in the Amazon Services LLC Associates Program, an affiliate advertising program designed to provide a means for sites to earn advertising fees by advertising and linking to amazon.com, amazon.co.uk, amazon.ca. Amazon and the Amazon logo are trademarks of Amazon.com, Inc. or its affiliates.