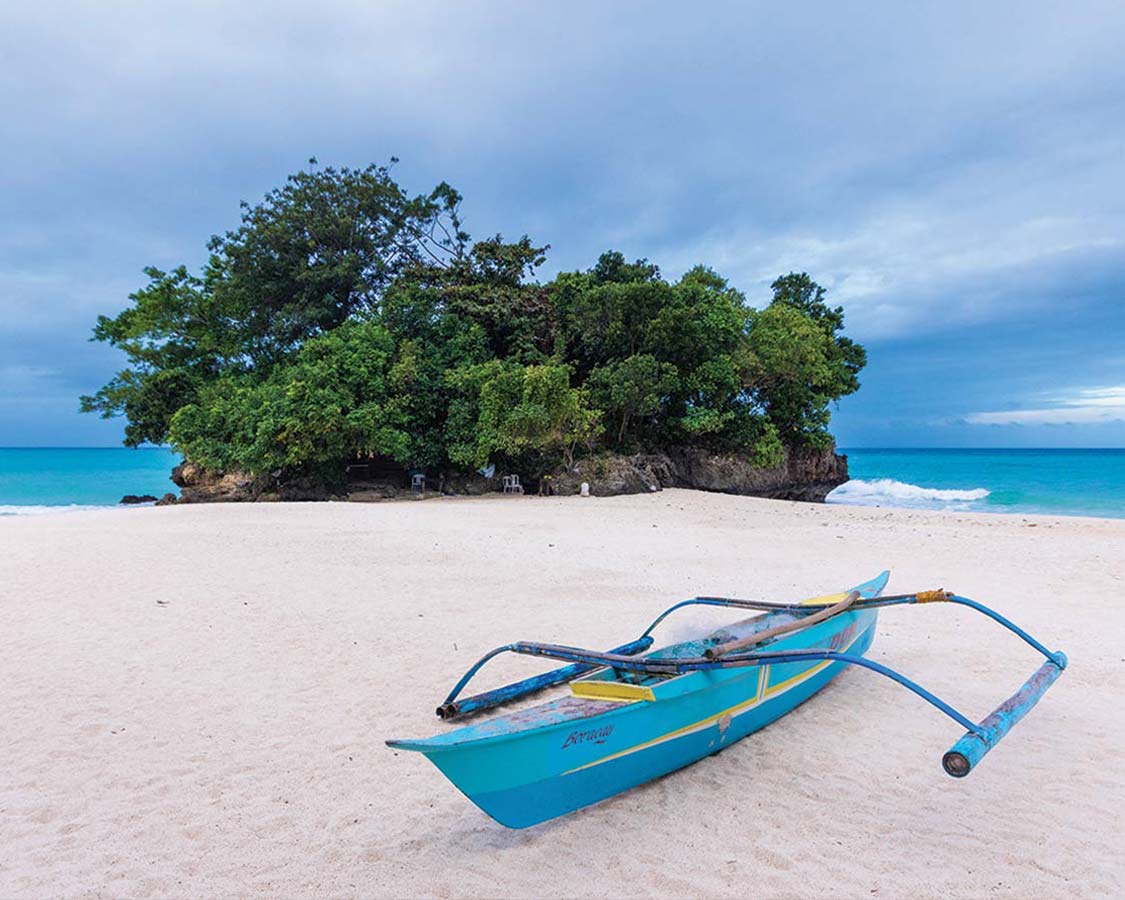 Why Take A Family Vacation In Boracay, Philippines?
Boracay is an island in the Visayas region of the Philippines. The island's beauty has made it very popular for both visitors and locals alike. Its popularity has led to its largest beach, White Beach, to be voted as one of the world's best beaches by TripAdvisor. So, when we wanted to experience a beach holiday in the Philippines, it only made sense to catch a flight from Manila to Boracay.
Although, if you want to bypass Manila, it is possible to find international flights that land in Cebu and from there, take your Boracay flight instead. When booking our trip, I saw some Boracay packages offering this option. After landing in nearby Caticlan, which is the airport closest to Boracay island, you must take a ferry across and from there, either a van or a tricycle to your Boracay accommodation.
This post may contain compensated links. Find more info on our disclaimer.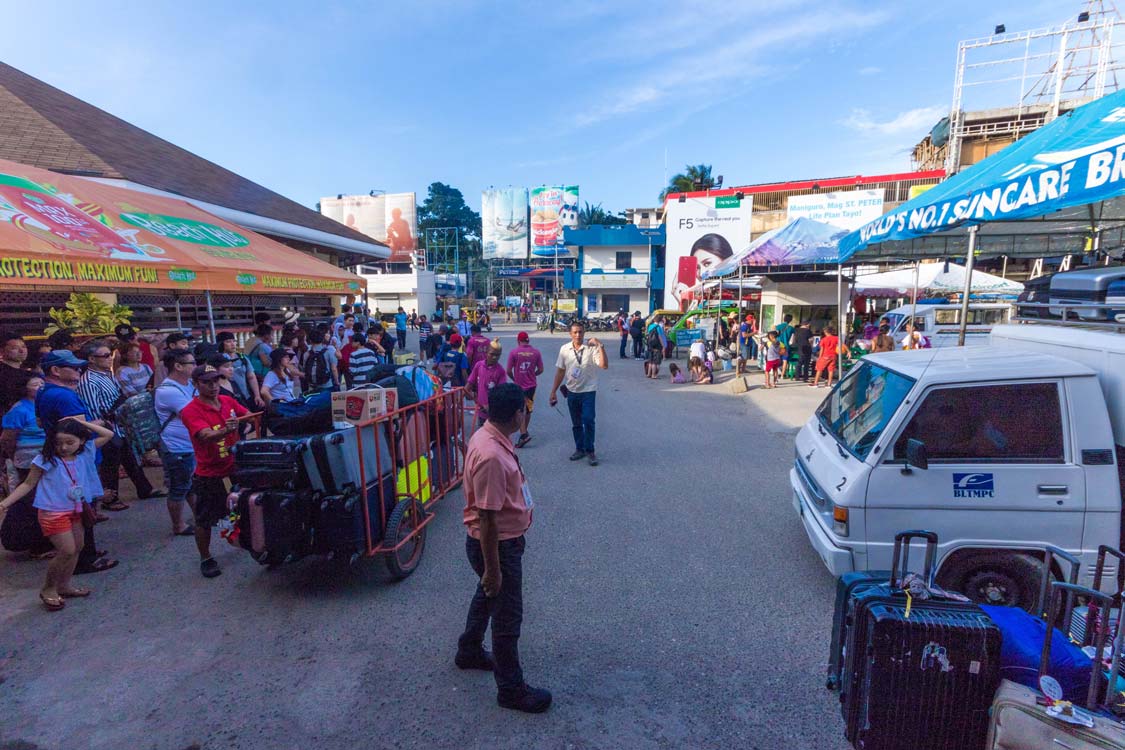 Where To Stay In Boracay Island?
Boracay Island Philippines is roughly divided into 5 main areas: Boracay Station 1, Boracay Station 2, Boracay Station 3, Yapak, and the windward side. Excellent Boracay resorts can be found all over Boracay. However, White Beach is the most famous Boracay beach. White Beach is located across Stations 1 – 3. It is also the busiest area of the island. The windward side, as the name suggests, is a little on the windy side with bigger waves, although it is far less crowded.
Our ideal hotel location was far enough away from the crowds that we could enjoy some privacy, but close enough to the core that it wouldn't be a far trip to get there. Importantly, we also wanted to swim on a great Boracay beach, so we decided to stay at the Movenpick Boracay hotel in the Yapak region.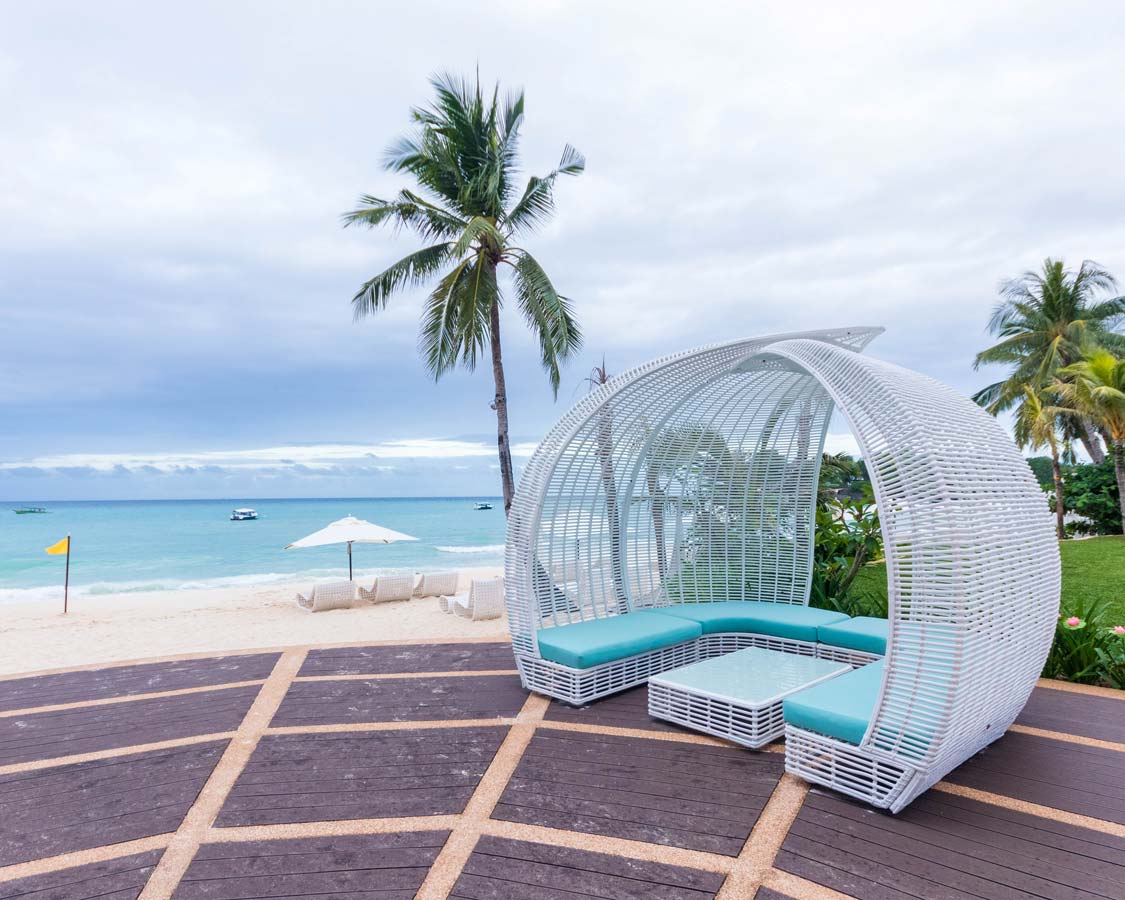 Movenpick Boracay Hotel
Where is Movenpick Resort and Spa in Boracay located?
As we mentioned, Movenpick Resort Boracay is in the northern part of Boracay in the Yapak region. Although this Boracay beach resort is located away from the action, the Movenpick provides free shuttles into town on the hour and shuttles back to the resort on the half-hour. The drop-off in town is done right by the D'Mall in Station 2 and pick-up at the hotel is done outside the main lobby and cafe. The ride from Movenpick to Station 2 is about 10 minutes. We took advantage of the shuttle many times as we explored the best Boracay activities for families.
If you do not want to be stuck to a schedule, it is also possible to hail a tricycle or pedicab. The cost was usually between 50-100 pesos and tricycles were readily available in town, even on New Year's Eve!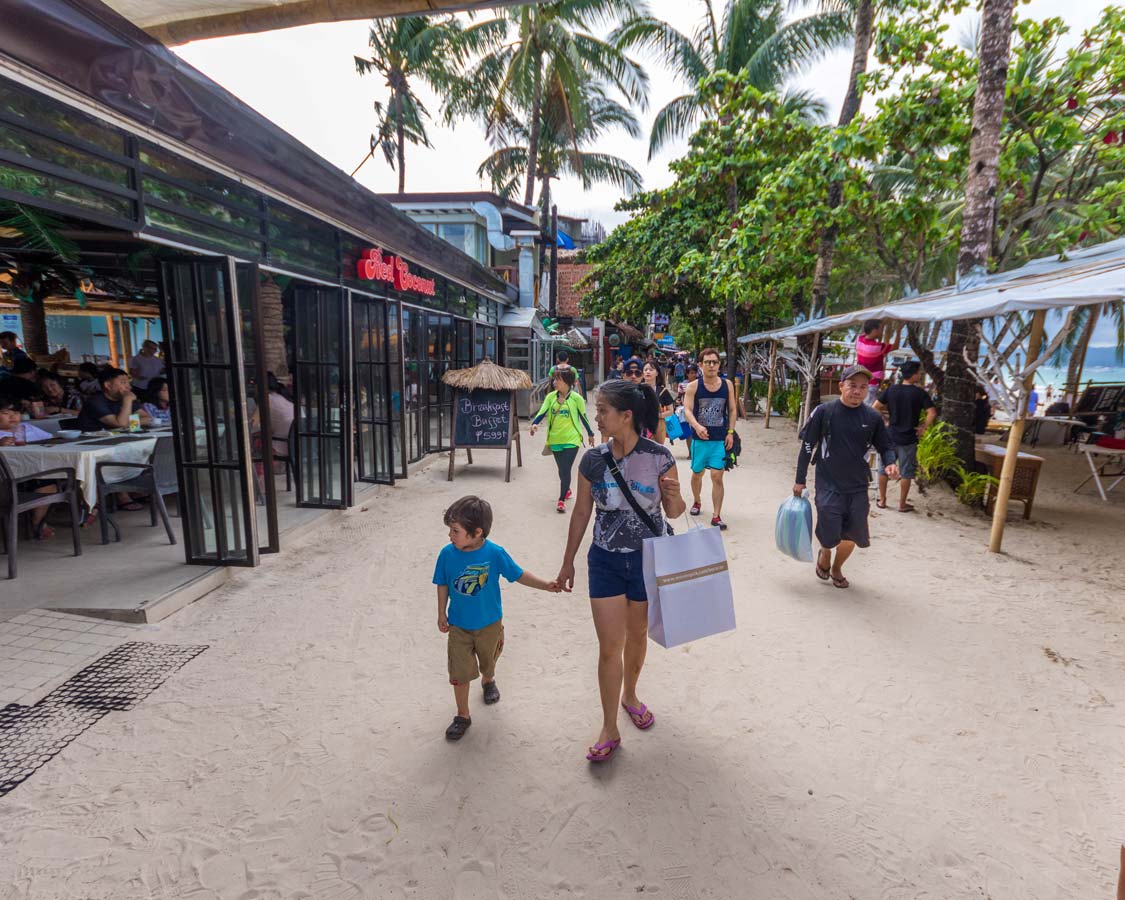 How to Get From Caticlan Airport to Movenpick Boracay Hotel
Included in your accommodation rate are airport transfers from Caticlan to Movenpick. When we arrived at the airport there was a Movenpick representative waiting for us. He assisted us with our luggage into the waiting van that would take us to the ferry. After he purchased the tickets, we were off on our own into a security zone and into a waiting area. The wait was only a few minutes and not long after we were boarding the ferry where there was another person from Movenpick who assisted us with our luggage.
The ferry was a short 10-minute ride. The same Movenpick representative who helped us get on also assisted us in disembarking and led us to our van shuttle. The ride from the Caticlan ferry port took 30 minutes and provided a view of the main road that traverses the island. The road runs behind the beachfront hotels in Boracay ensuring that there is no road traffic on the beach. This means that the vast majority of Boracay traffic runs through this main route. And it can get quite busy.
Click Here To Read: The Best Things To Do in Palawan For Families
Check-In at the Movenpick Resort Boracay
We arrived during late afternoon and many guests were checking in at the same time. While waiting in line, we were greeted with a cold towel and fruit drink. Additionally, the boys were given colorful welcome bracelets. As the line was long, we were asked to hand over our passports so they could get check-in process started and we were told that everything would be taken care of. Next, we were told about the popular "Chocolate Hour" at the Cafe. When the boys heard that, it was pretty clear where they wanted to go.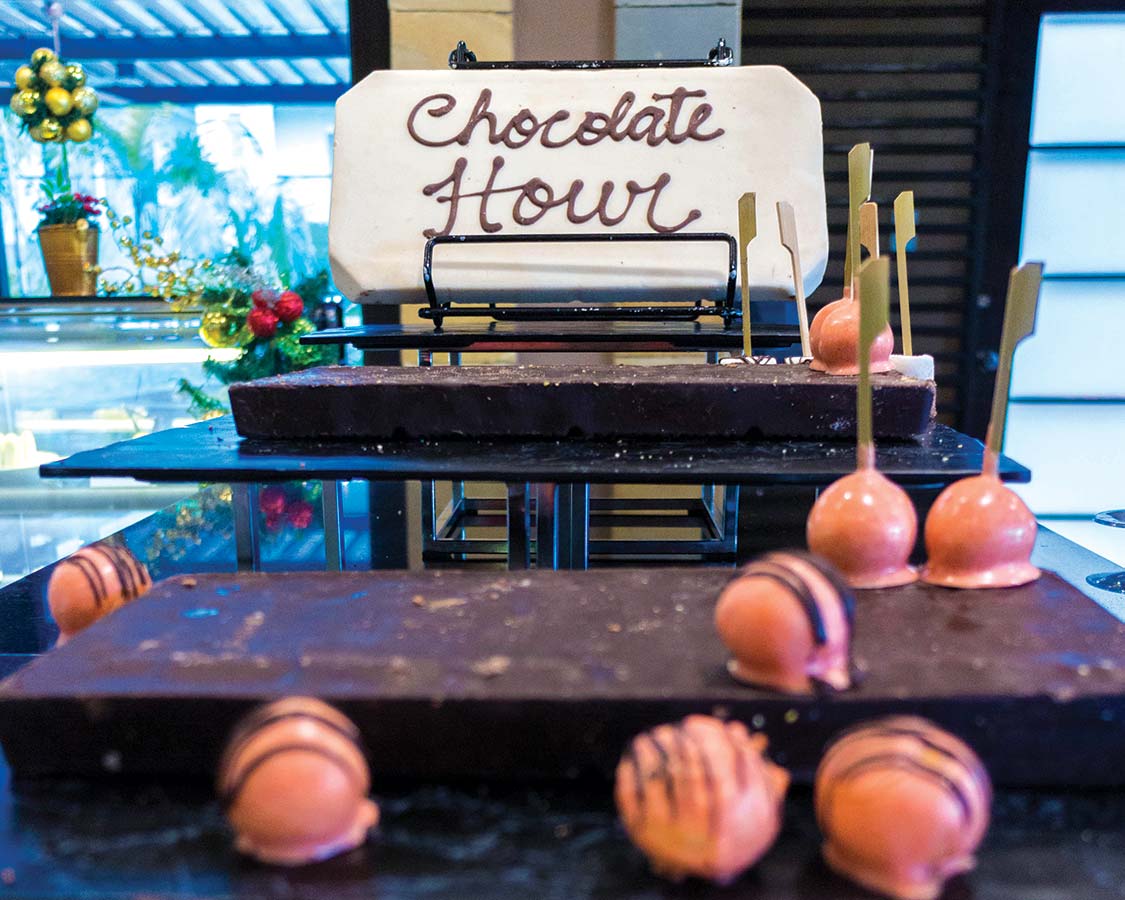 We couldn't believe our luck. Movenpick Resort and Spa was quickly becoming the best resort in Boracay in C and D's eyes! Kevin and I relaxed, sipping our espressos as the kids entertained themselves between mouthfuls of chocolate delicacies like mini chocolate bars and marshmallow balls. It's not often that they get treated to this kind of delicacy, so they dove in all the way. All of the chocolates were made in-house, of course. In no time at all, we were greeted by Kristine, the Movenpick Boracay hotel marketing manager. She let us know that we were all checked in and it was time to be escorted to our room.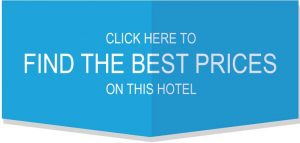 Accommodations at the Movenpick Boracay
The Movenpick Resort Spa and Hotel has 312 rooms. However, only 200 rooms were open at the time of our visit. The resort was currently undergoing a massive renovation and only opened a few weeks prior to our visit. Although the renovations were ongoing, it was nearly impossible to see or hear evidence of the ongoing work.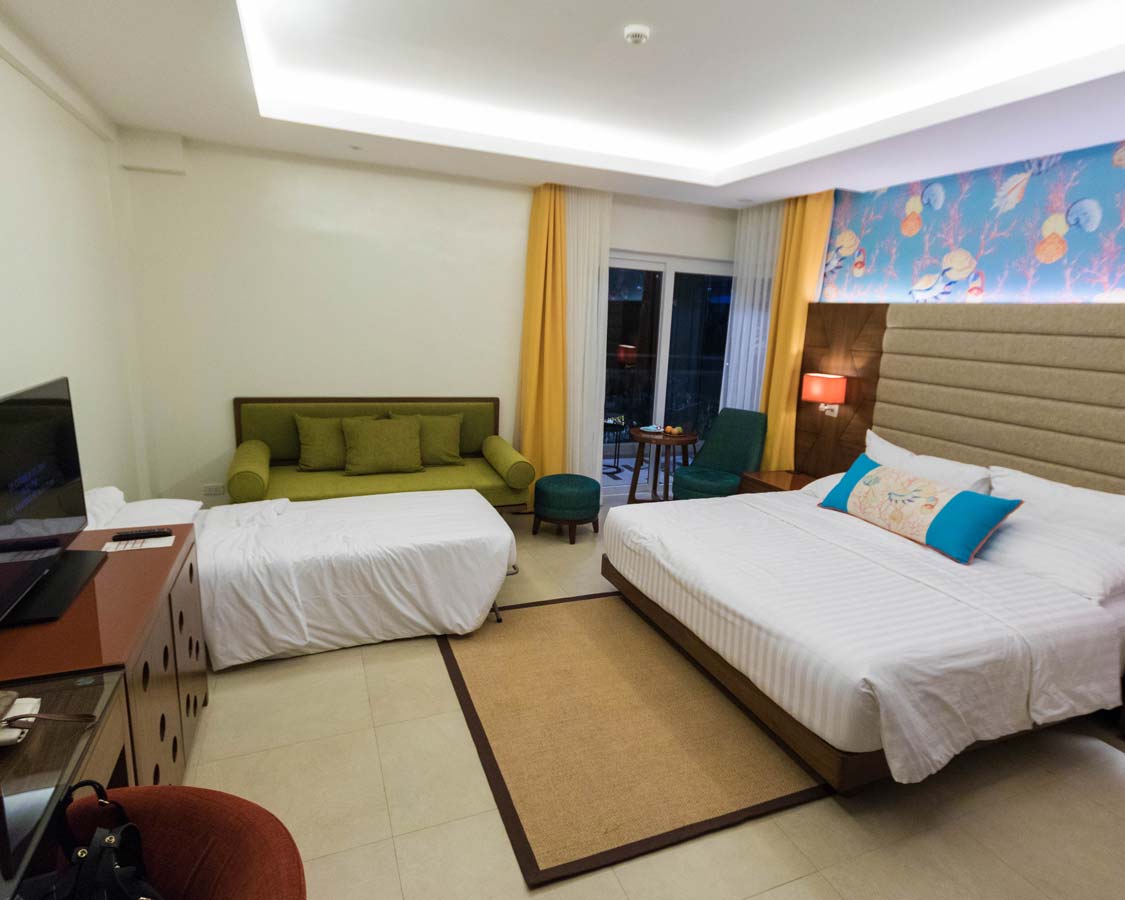 Our room was a Premier Sea View Room. It consisted of a king-sized bed and a couch. The couch easily doubled as a single bed which C claimed upon arrival. There was also an additional cot that we requested on booking that D happily claimed for himself. The balcony provided a view of the ocean and a spectacular seat for Boracay's famous sunsets. The bathroom was a comfortable size with a large bathtub. There was ample storage space and importantly outlets to charge all of our travel gear at night.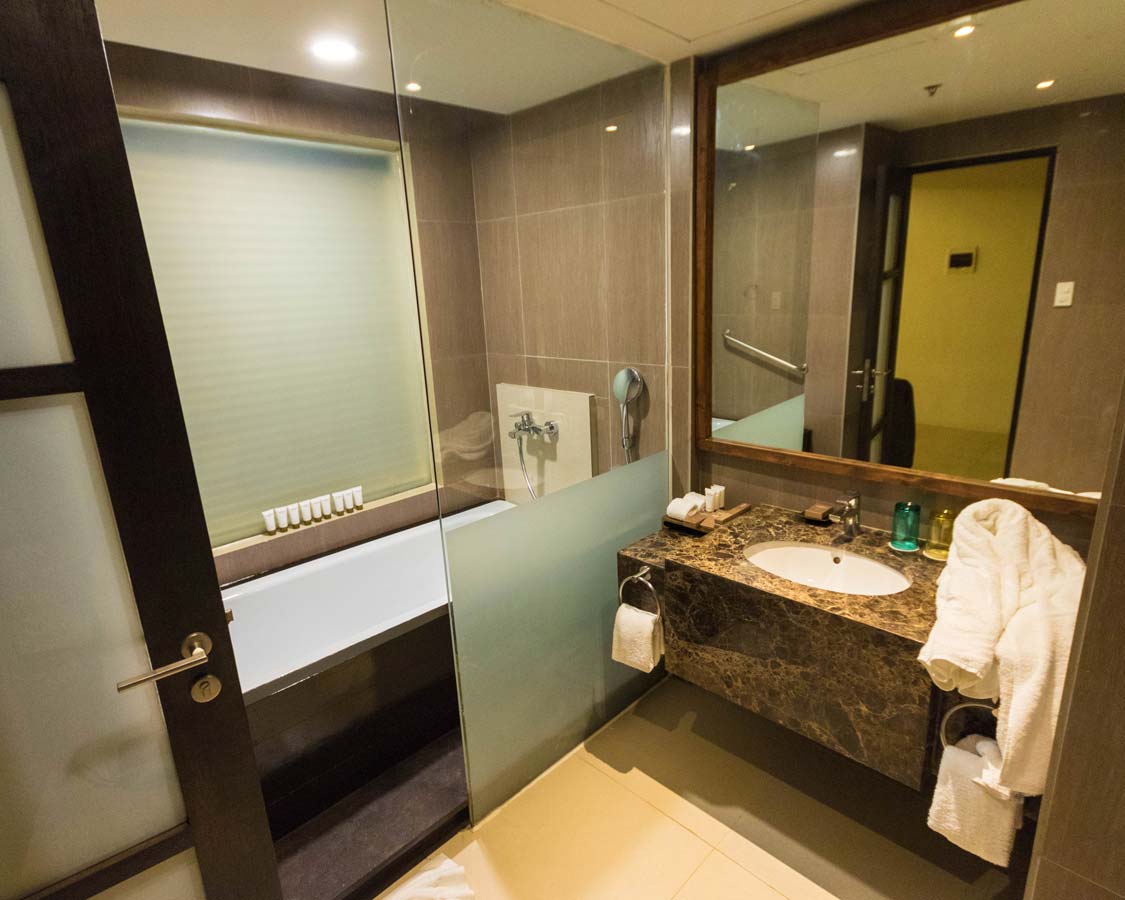 Amenities
The highlight of the kids' stay at the Movenpick Resort and Spa was the pool! At 3,300 sqm it is the largest pool on the island. The pool is centrally located with the different restaurants bordering around it. This meant that the kids could go swimming while waiting for their food to arrive. It is also only a few steps from the beach, so if you have had too much of the sand, you can step over to cool down in the cold tubs, or lounge in the multi-layer swimming pool.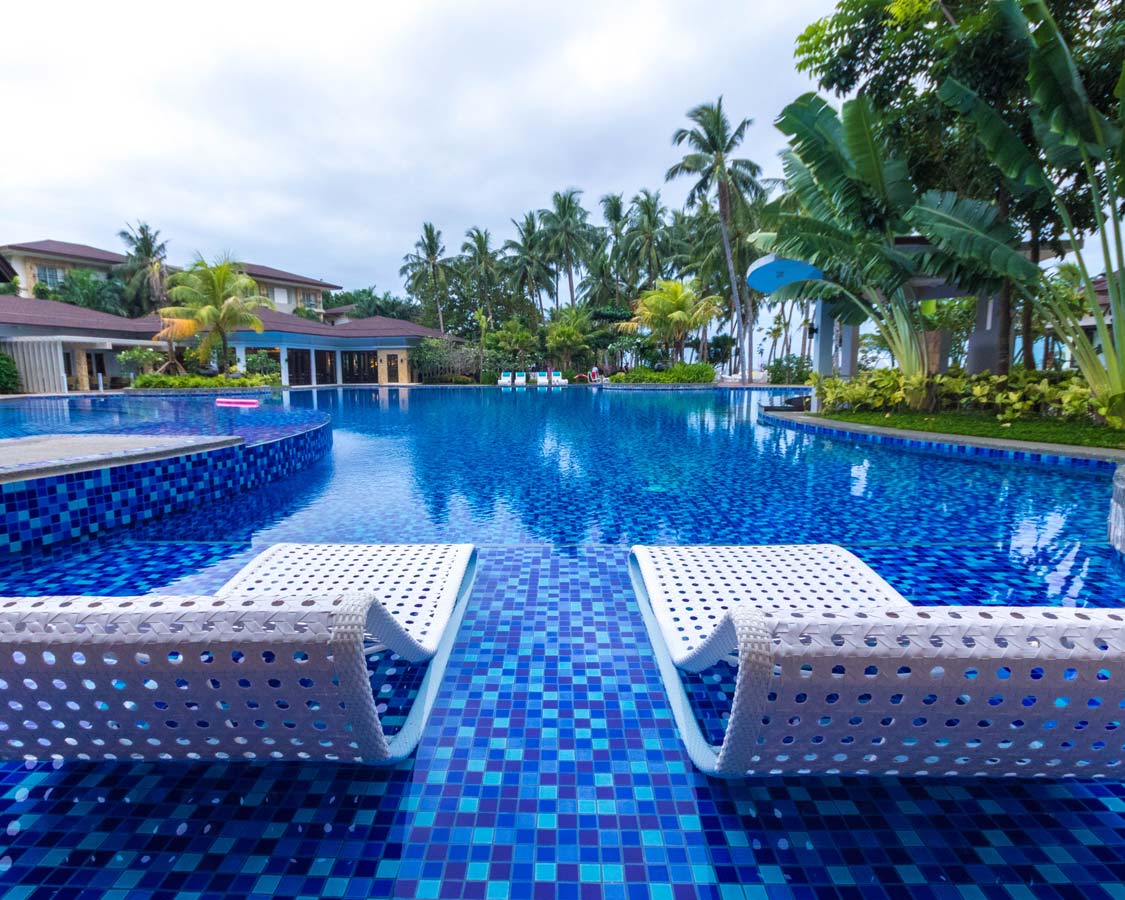 Movenpick Boracay also has a number of lounge areas along the resort side of the beach that are perfect for getting out of the sun. Some of them come with tables and surrounding couches, while others feature a lounge-style bed for a relaxing poolside nap.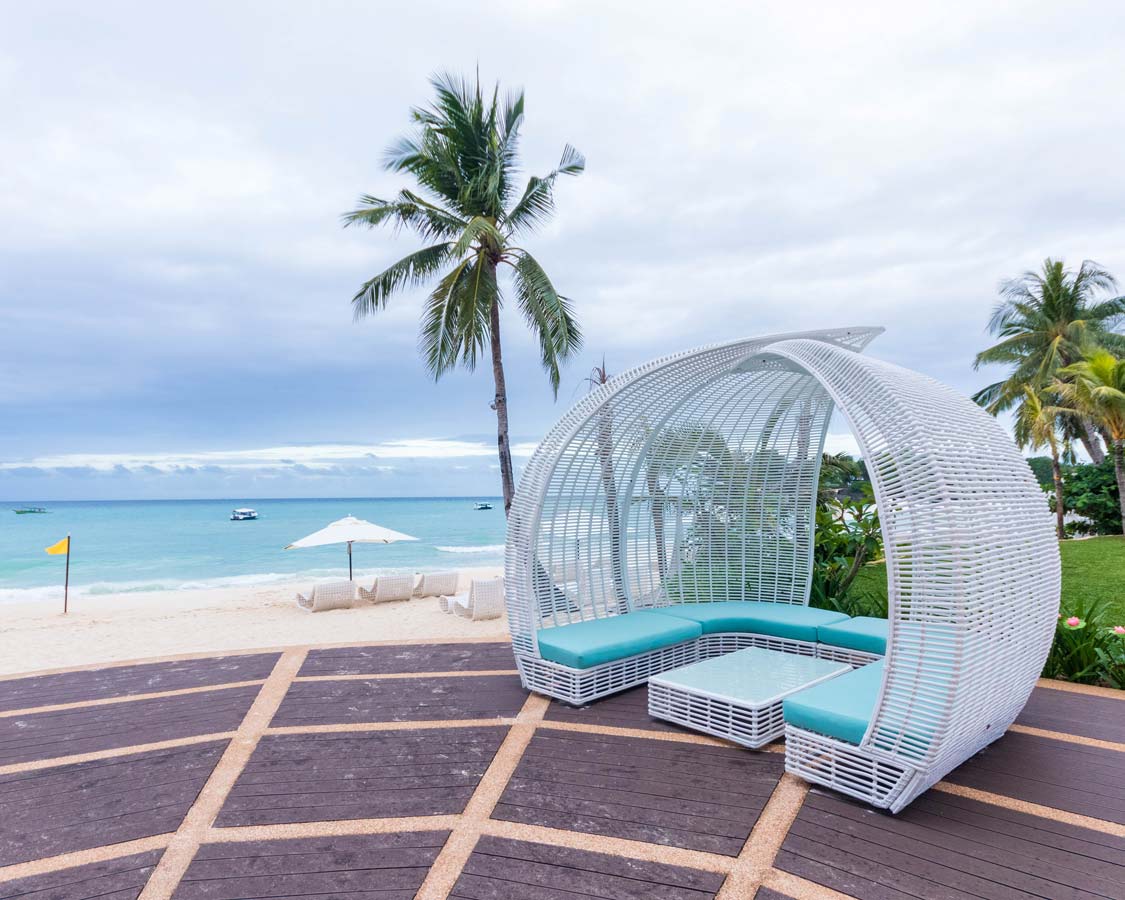 Outdoor Bar
Located between the pool and the beach is the Movenpick outdoor bar. This means that refreshments are never too far away for those looking for a drink. At night the bar becomes the resort's hotspot. It features cool lighting and music that makes visiting fun but is not so loud as to disturb the rest of the guests of the resort.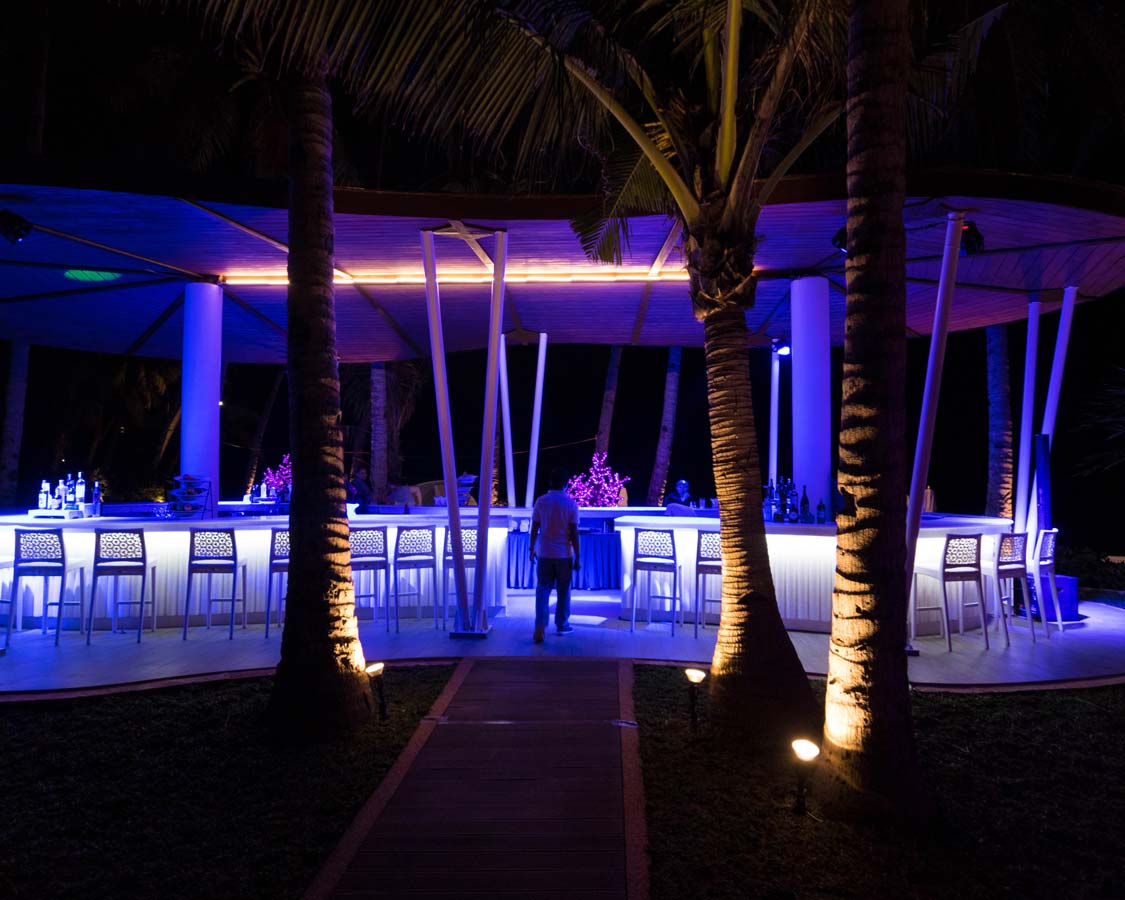 Restaurants
Five the seven Movenpick restaurants were open at the time of our visit in December. Buffet breakfast was held daily at the Market from 6:30 – 10:30 am. The selection varied daily. But, there was always a salad bar, sushi bar, traditional Filipino breakfast dishes (e.g., tocino and longanisa) and western-style dishes. There was also an egg station. The cereal section was not a hit with the kids as it contained only non-frosted, mostly high fiber types of cereals. However, the pastries section more than made up for it in their books.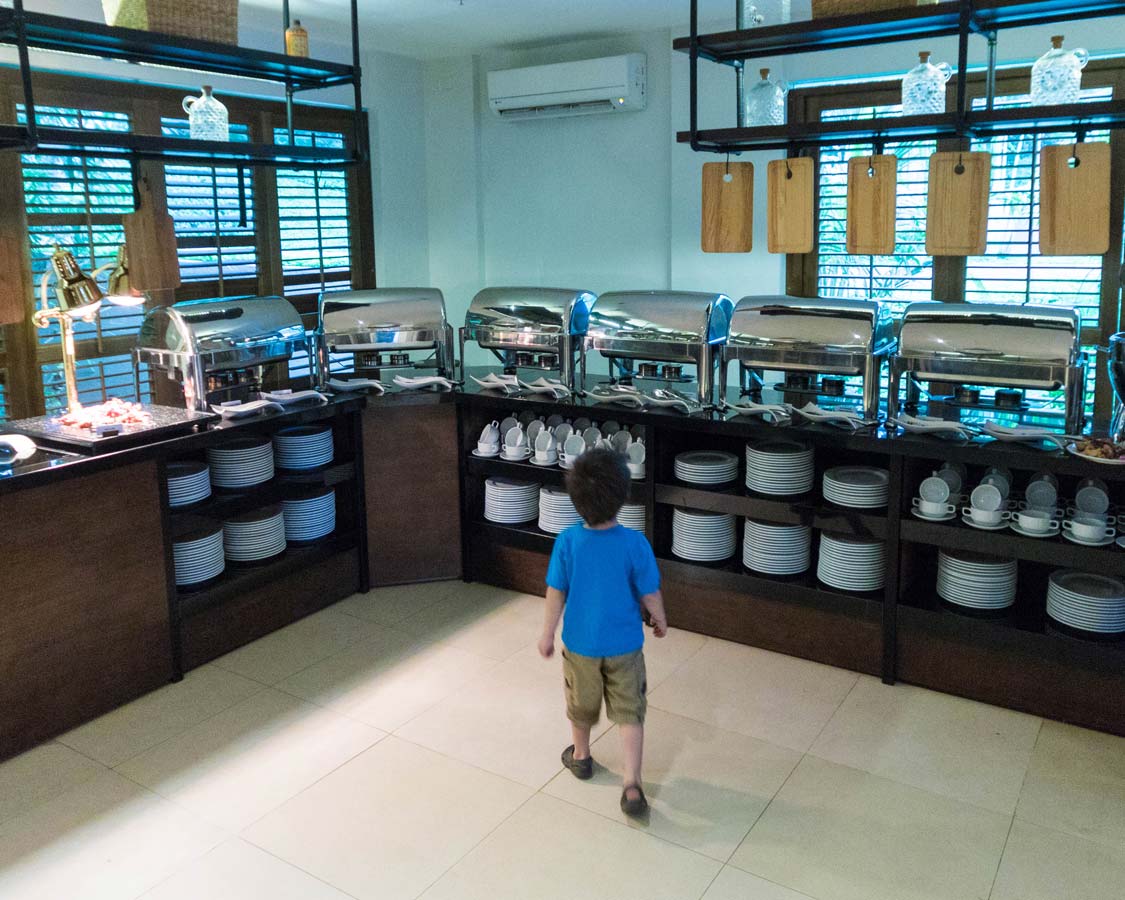 For lunch, we tried out Ssam Korean restaurant, where Kevin and I tasted some signature dishes. C stuck to Filipino dishes and had the Adobo while D devoured two sliders from the kid's menu. To say that the kids' portions were generous is an understatement. It was also good to see that even though you were at one restaurant, you could order food from one of the adjoining ones. That meant that there were options for all tastes available at all times.
In between lunch and dinner, the Chocolate hour is held daily at the Cafe which is across from the main reception area. We made sure to take advantage of this every day of our stay!
For dinner we tried Brezza, the Liguria inspired Italian restaurant. The freshly made pizza did not disappoint. And they were incredibly proud of their cooking format which allowed them to bake delicious pizzas in just a few short minutes. It's a great spot to eat especially with very hungry children who can't wait.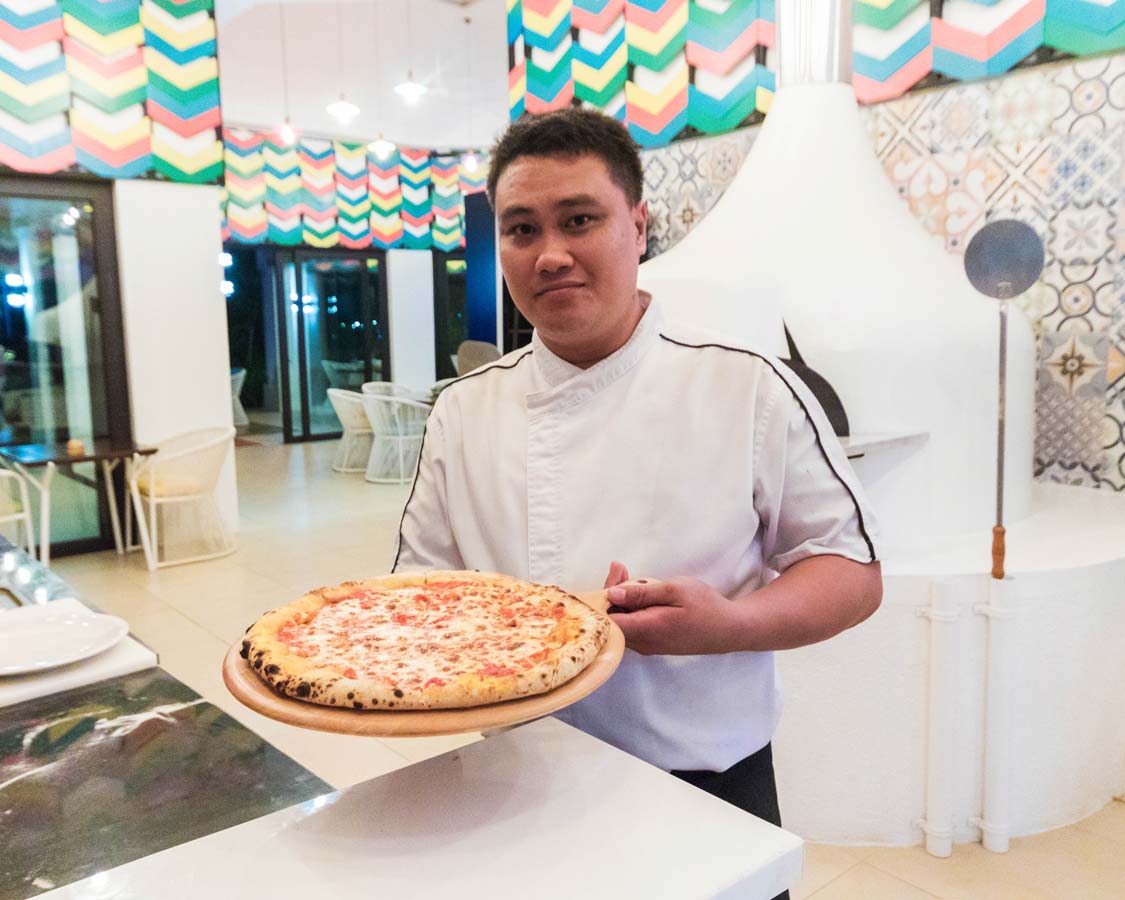 Movenpick Kid's Club and Playground
The Kid's Club is a fun place for children to hang out while parents enjoy some alone time. There are many crafts inside and a gaming system. For those that prefer to be active, there is a playground adjacent to the kid's club where the boys joined in a couple of soccer and basketball games with the staff.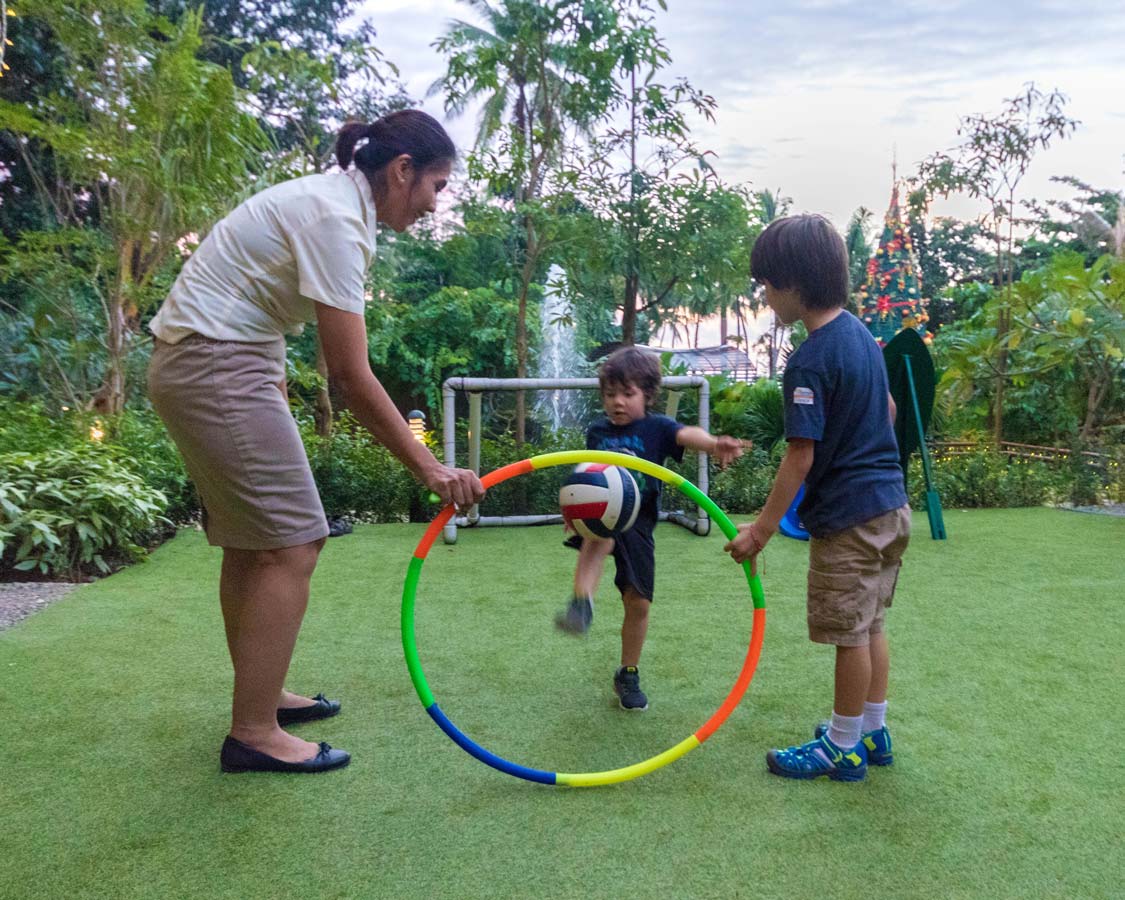 The Kid's Club has daily activities and most are free to join. There is a list posted at the main reception or just outside of the kid's club describing the schedule for the day. We signed the boys up for the New Year's Eve kid's celebration where they had games, played with noisemakers, made New Year's Eve crafts, and had sparkling juice and snacks. This allowed Kevin and I time to enjoy a massage at the onsite Spa.
Sagay Spa
The onsite Sagay Spa has eight treatment rooms. Sagay is a type of shell native to Boracay that gives the island's sand its white appearance. Sagay Spa offers several treatments. We tried the Signature Massage Treatment which was a 90-minute experience. During our couples massage, we were expertly treated by the on-site masseuses. The Movenpick Signature Massage involved headed Sangay shells and is similar to a hot stone massage, but with a unique Filipino twist.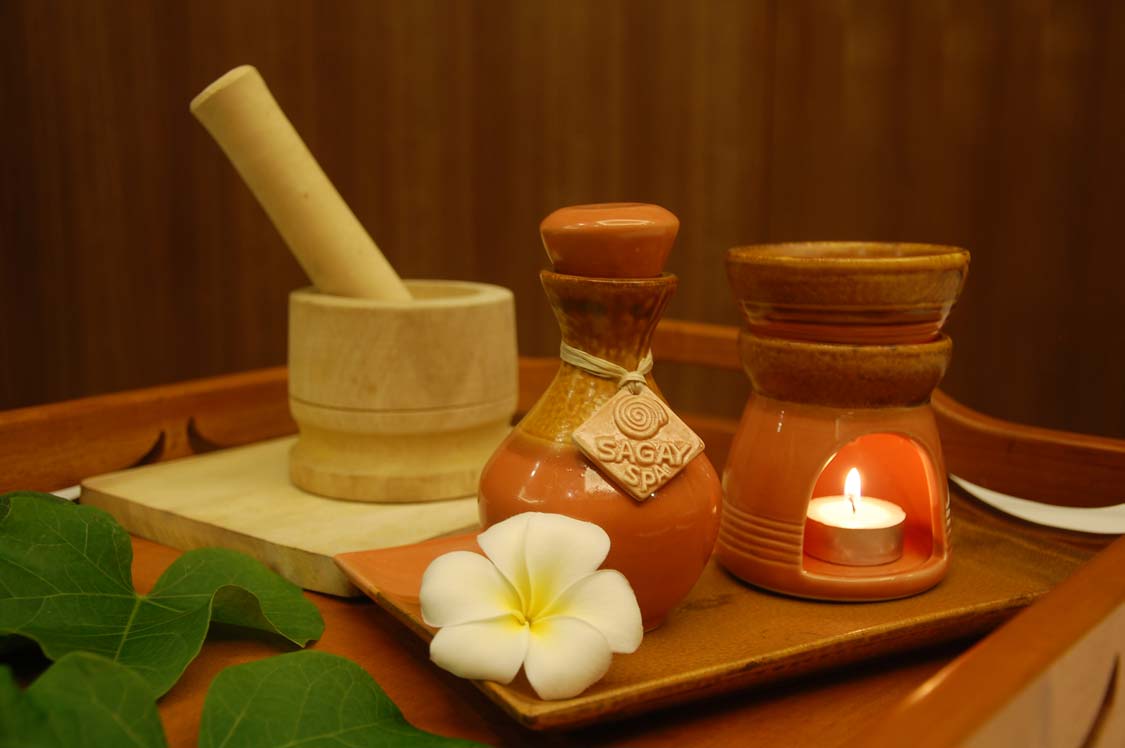 Punta Bunga Beach
Punta Bunga Beach is a private beach shared by just two resorts. It features a gorgeous stretch of sand that is bordered on each end by tall cliffs. On one end is a resort that is currently being developed, and on the other end is the Shangri-La Boracay. There is an entrance to the Shangri-La cut through the stone on one end. The area near the Movenpick is the most picturesque, boasting a photograph-friendly rocky outcrop topped with trees. Unlike White Beach in the city, Punta Bunga Beach can get deep pretty quickly. The edge is great for jumping in the waves, but it's best to keep a close eye on younger children.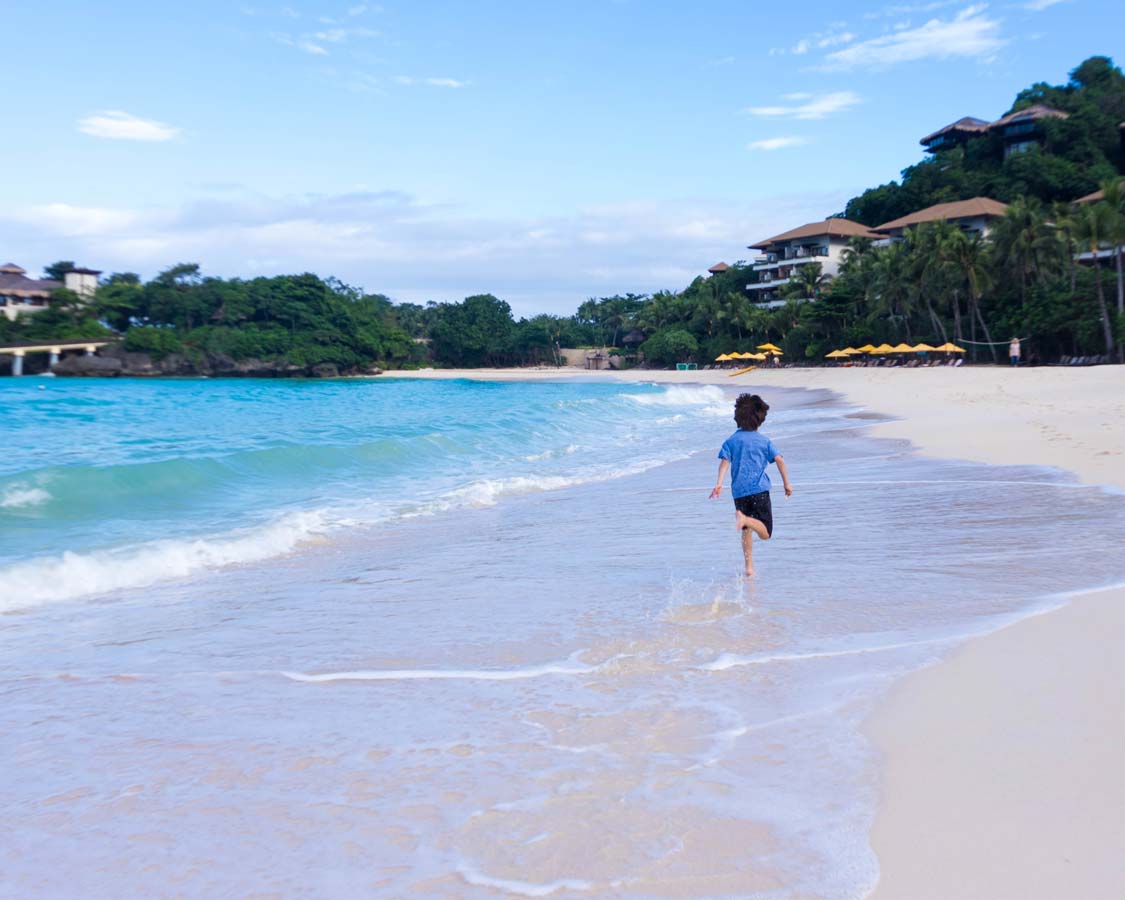 Do We Recommend Movenpick Resort and Spa Boracay?
The Movenpick Boracay hotel exceeded our expectations. The rooms were spacious and comfortable. And the service was one of the best we have experienced. The staff seemed genuinely invested in the happiness of the guests. Punta Bunga Beach was gorgeous and offered plenty of space for families. The food at the restaurant was excellent, and the availability of the Chocolate Hour is a special treat that we weren't expecting. We highly recommend the Movenpick Resort and Spa for families visiting Boracay. Click below to find the best prices for the Movenpick Boracay with Booking.com.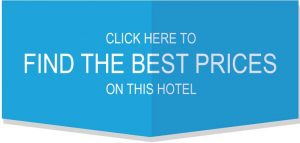 Disclosure: We received a discounted rate and a complimentary massage during our visit at this hotel. As always, our views remain our own. Wandering Wagars is a participant in the Amazon Services LLC Associates Program, an affiliate advertising program designed to provide a means for sites to earn advertising fees by advertising and linking to amazon.com, amazon.co.uk, amazon.ca. Amazon and the Amazon logo are trademarks of Amazon.com, Inc. or its affiliates.
You May Also Like To Read: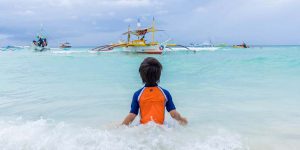 Click Here To Read: The Best Activities In Boracay For Families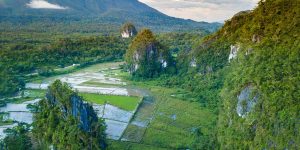 Click Here To Read: How To Experience Puerto Princesa Philippines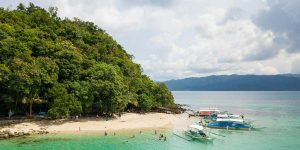 Click Here To Read: Should You Skip Boracay And Head To San Vicente Palawan Instead?