Your choice of family travel gear in 2023 can help make or break your family vacation. To help you plan your family travel packing list, we've laid out everything you need for a safe (and sanity-filled) packing experience.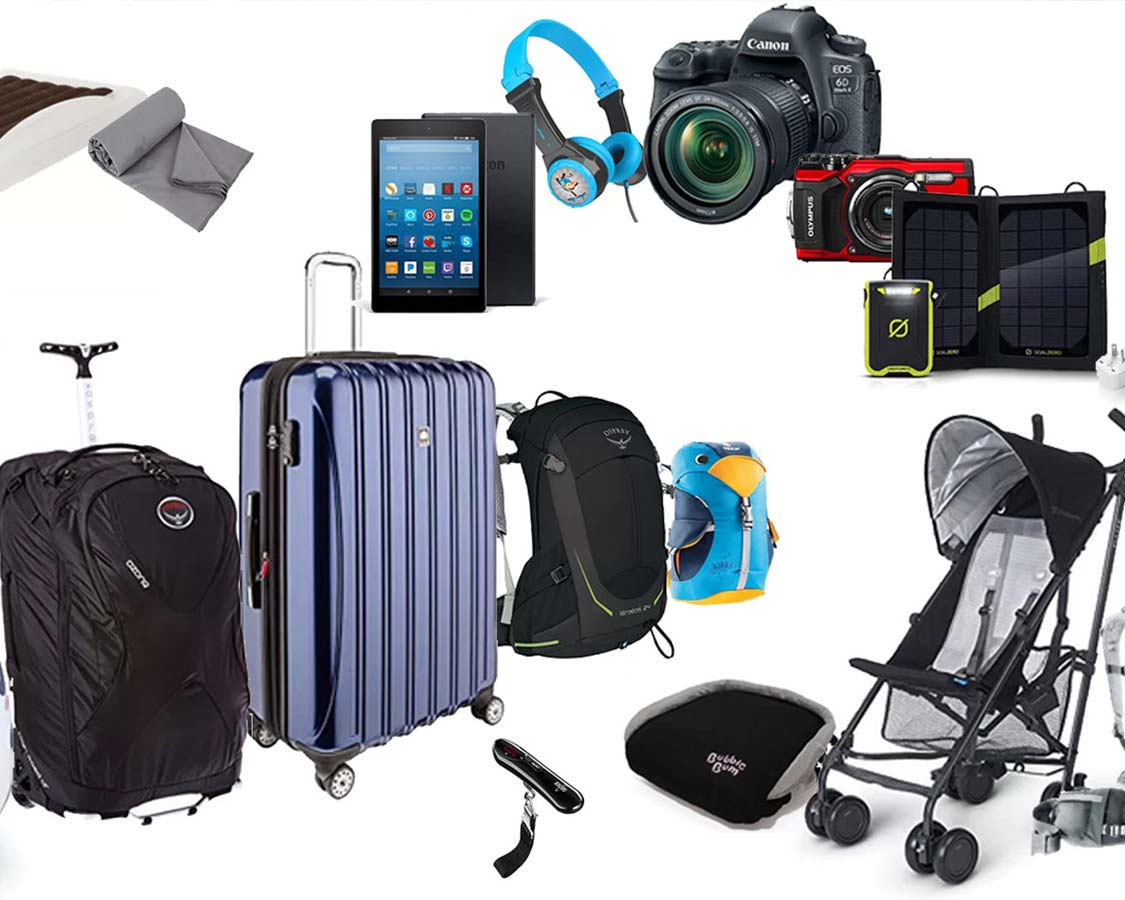 Planning travel with kids can be an overwhelming experience for parents. Whether it's choosing whether to pack a stroller and a playpen or just wondering whether all of that family travel gear is going to fit in your rental car, we know the stress and we're here to help.
After over 21 countries and countless road trips, plane travel, and boat journeys with children, chances are that I've experienced just about every family travel packing list oversight.
And you get to benefit from all of my mistakes.
One of the biggest tips I can give you when planning your family travel gear is to keep it simple.
Honestly, the more complicated you make things, the tougher it will be. Trim down the number of toys, gadgets, and accessories to the bare minimum. You'll thank me for it.
When it comes down to what to pack for travel with kids, it's all about managing expectations. Trust me, when you hit your destination, you won't end up using most of the stuff you pack anyway.
This post may contain compensated links. Find more info in our disclaimer.
What to Pack For Family Travel
We aren't into gimmicks and the latest trends here. After countless journeys far and wide, we believe that family travel gear should focus on practicality and what will help give you the best family travel experience.
Whether you're traveling near or far these are the items we recommend when taking a family trip.
Family Luggage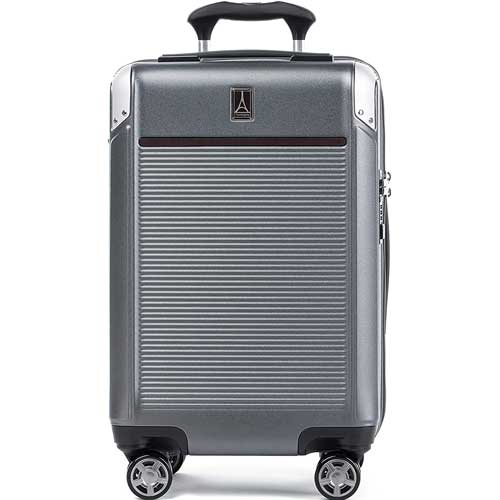 Luggage is a big part of family travel. Whether you're heading out on a road trip, boarding a cruise, or taking a flight across continents, your luggage will be a big part of whether your packing experience is frustrating or soothing.
For family luggage, I recommend durable, hard-sided luggage for all forms of travel. They stack easily and can withstand the abuse of family travel.
Personally, I'm a fan of the 'spinner' style where all four wheels spin independently. This makes getting around super easy and it tends to be the least frustrating to pull.
My recommendation is the Samsonite Freeform Series. You can pick them up in multiple sizes from carry-on to family-size. They're lightweight and durable and are a fit for nearly every situation. You can also check out our guide to the best suitcases for travel here.
You can check the latest prices here.
Luggage For Kids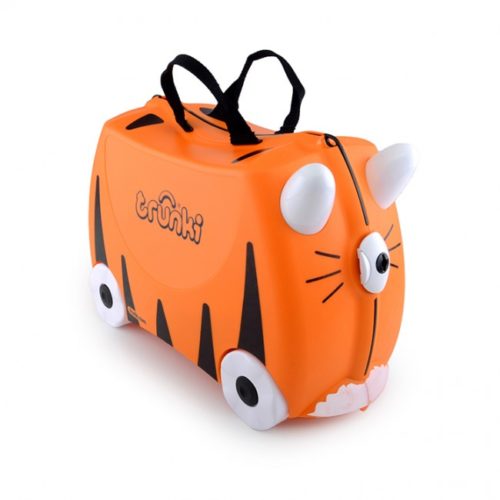 When you're traveling with children older than toddlers, it helps if they can handle some of the luggage duties themselves. Letting them have their own bag helps teach them responsibility and also takes some of the weight off of the adults.
Each of our kids uses a hard-sided carry-on suitcase and a backpack. And everything that they need for the trip fits inside. If it doesn't fit, it doesn't go.
While kid luggage sets such as the Melissa and Doug Trunki and other ride-on suitcases are fun, it doesn't take long for kids to grow out of them. Once they're no longer toddlers, those fun luggage styles are no longer practical and standard check-in luggage such as the Samsonite Freeform 21.
Packing Cubes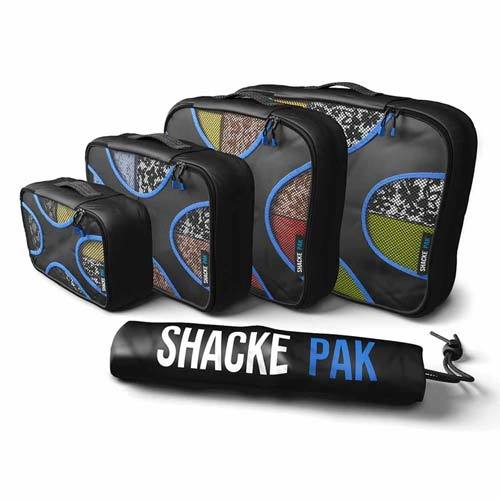 Ask just about any family traveler who has experienced packing cubes, and you'll probably have to sit down for a 20-minute story about how these little bags have revolutionized their lives.
If there is one piece of family travel gear that has changed the way I pack, it's lightweight and convenient packing cubes.
Because families often share luggage, without a good organization system, the luggage quickly becomes a dumping bin of clothes.
Packing cubes allow you to separate each person's clothes (even separating things such as pants, underclothes, etc) into color-coordinated groups so that each family member knows exactly where to find their stuff.
Build and zipper quality is crucial when picking a great packing cube set, as is the availability of multiple colors. That's why I love these ones by Shacke Pak.
Digital Luggage Scale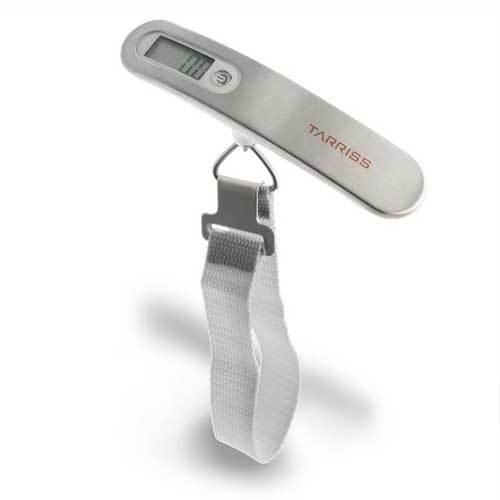 Nothing is worse than getting to the luggage drop-off at the airport and finding out that your luggage is overweight.
One of the most crucial items in our family travel packing list is a digital luggage scale. We use it to check our bags before we head to the airport to ensure that we won't have to do the "shuffle of shame" at the check-in counter.
I've found the Tariss Jetsetter to be accurate, lightweight, and easy to use. Which is about all you need in a digital luggage scale for travel.
Car Seat and Booster Seat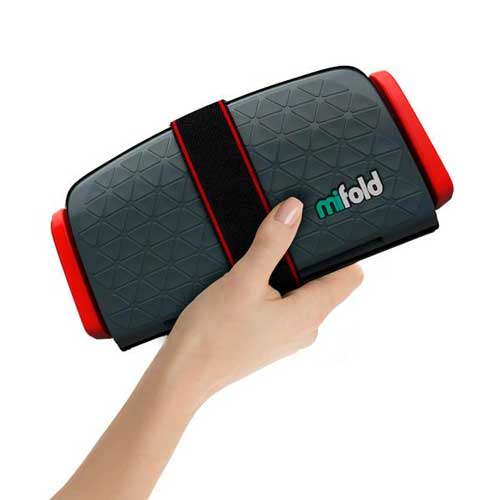 Staying safe while traveling means knowing whether your destination has the family travel gear you need or if you have to bring it with you.
One of the big family travel packing list concerns is whether there are booster seats and car seats available at your destination.
Obviously, renting these on-site can save a load of room and weight in your luggage. But renting is not always available. And when you do, there's no guarantee of the quality of the equipment that you're going to get.
For children in booster seats, I recommend packing a MiFold folding booster seat. I've written about these before and I can't celebrate them enough.
There is simply no other booster seat that is as safe and portable as these.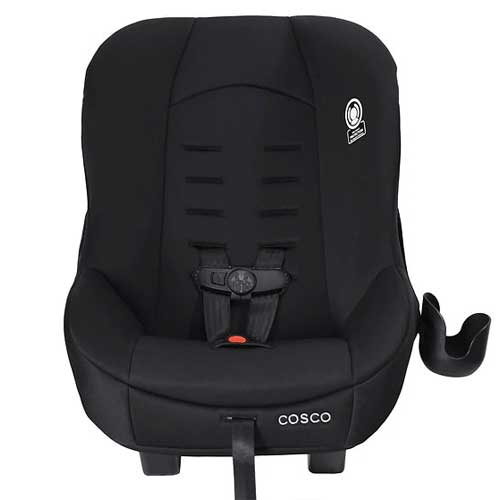 For booster seats, keeping the size down isn't really an option. But, car seats can actually be checked into the airplane at no cost. This means that you can save both money and weight by bringing your own car seat for travel.
That being said, if you are looking for a dedicated, lightweight car seat, the Cosco Scenera is recommended by many parents in my Family Travel Support Group on Facebook.
I do recommend that you purchase a car seat backpack to store and check your car seat while traveling. Car seats are expensive and a bag will help you carry it and help protect it from the ravages of checked-in luggage transit.
Travel Stroller or Child Carrier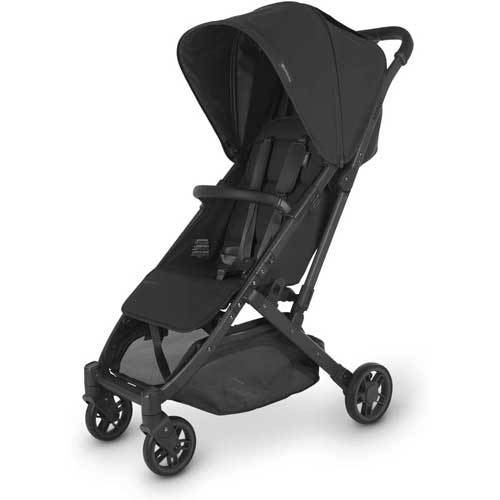 Depending on the age of your children and your style of travel, you may want to include a way to carry your children while you're out exploring.
Travel strollers are excellent for urban environments or places where you might only have to deal with some hard gravel paths. This is our current favorite travel stroller. Or you can check out our list of the best strollers for travel here.
If you love hiking or travel to more remote or hard-to-reach destinations, you may be more interested in a child carrier. Child carriers are a great way to keep kids comfortable and offer them a wide view of the world around them.
You can check out our favorite child carrier here or check out our breakdown of the best child carriers here.
Travel Play Pen and Crib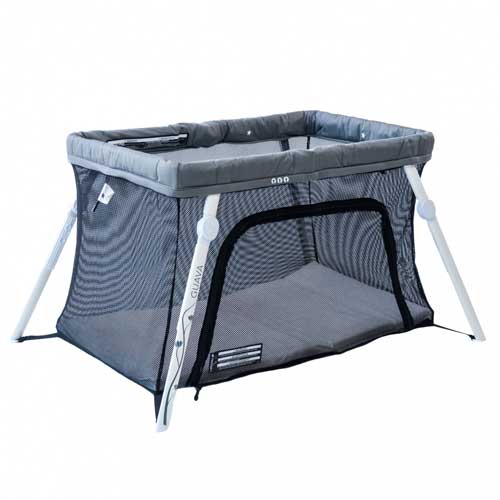 This is another item that is only going to affect those who are traveling with babies or small toddlers.
But it's definitely something to consider for your family travel gear as, unlike car seats, travel cribs are not a free check-in.
That's why I love this super light and packable playpen by Lotus. It's without a doubt the most travel-friendly crib out there. And it's easy to set up as well.
Travel Towel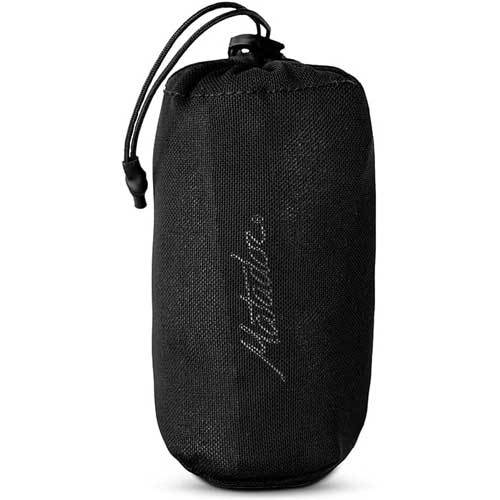 If you're planning road trips or excursions while you travel, it might help to include lightweight, quick-dry towels in your family travel gear packing list.
We rarely leave home without ours and use them for camping, the beach, or just drying off after a sweaty day of hiking. In a pinch, they can even be used as a travel blanket.
We like these ones since they tend to hold less water and are anti-bacterial so they don't end up smelling in humid destinations.
Electronics
There's no denying that electronics are an integral part of our lives in modern family travel. Whether it's cameras, phones, chargers, or adapters, these are the electronics we pack for family travel.
Headphones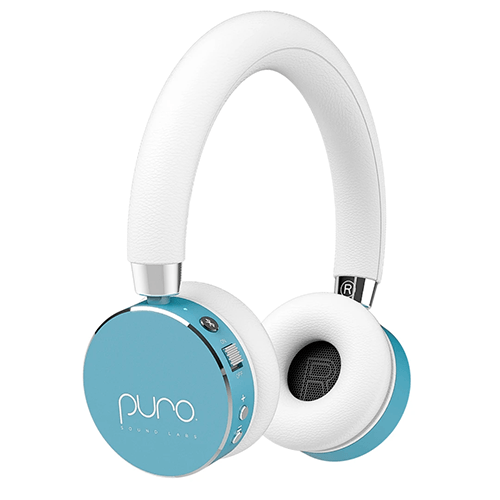 A good set of headphones is so important for family travel. Whether you are watching a movie, listening to music, or audiobooks, a good set of headphones helps to give you your own piece of sanity for a short period of time.
We have thoroughly tested a number of the best headphones for kids and find that these ones tend to be the best for both volume limiting and comfort.
Battery Backup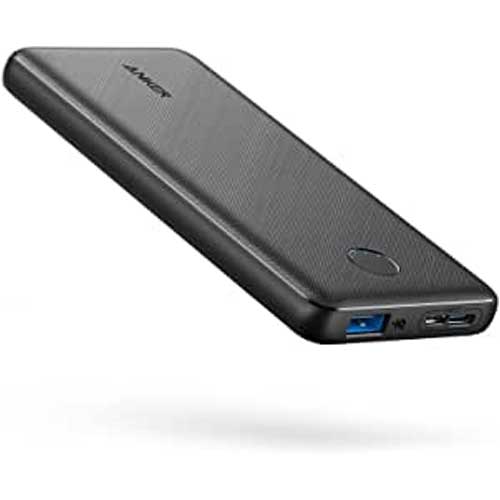 With electronics becoming an increasingly important part of family travel gear, the need to keep that gear charged grows accordingly.
Battery backups are a great way to take power with you for those times when you might need it.
The one that we recommend can hold enough juice to power most phones and tablets several times and charges quickly and efficiently.
It's also small and lightweight, which is important for any family travel gear.
International Power Adapter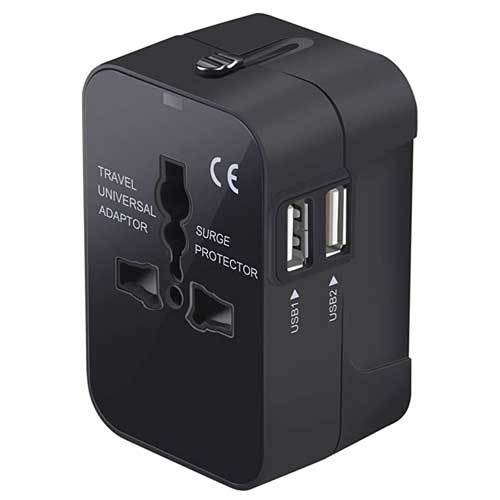 If you're enjoying international family travel, you may need a power adapter.
Voltage and frequencies aren't the same across all countries and regions. Often the plug formats aren't even the same, so you could end up being frustrated by a lack of power.
Travel power adapters typically have adapters that will convert most major power types and plugs so that you can plug in when you need to.
Other Items You Should Include In Your Family Travel Packing List
We've laid out some of the key things that are often overlooked when packing for family travel. But the basics can also be left behind.
Here's the family travel gear that you don't want to forget when creating your family travel packing list.
Clothes (underwear, socks, pants, shorts, shirts, sweaters
Light jacket
Swimwear (bathing suit, towel)
Camera (We recommend a lightweight, durable point-and-shoot like this one).
Reusable water bottle (We like to bring filtered water bottles to avoid stomach trouble).
Cell phones and tablets
Card game (Simple, lightweight, and fun for the whole family)
Passports
Snacks for travel
Now It's Time To Enjoy Family Travel
So there you have it. Our recommendations for the best family travel gear.
Whatever your travel plans, we are confident that these items will help make the trip a little smoother, more comfortable, and maybe a tad more enjoyable.
But it's important to remember that it's not the gear that makes the trip. It's the company you keep.
Did we miss anything on our list of the best family travel gear?
Is there a product or category that we didn't think to add that you would like to know more about? Send us an email here, or send us a note in the comment section below and we will look into it for you.
Don't forget to join our Family Travel Support Group and join the conversation with thousands of others with a passion for family travel.
Wandering Wagars is a participant in the Amazon Services LLC Associates Program, an affiliate advertising program designed to provide a means for sites to earn advertising fees by advertising and linking to amazon.com, amazon.co.uk, amazon.ca. Amazon and the Amazon logo are trademarks of Amazon.com, Inc. or its affiliates.