Looking for great tips for visiting Coron Palawan. From Kayangun Lake and the Twin Lagoons and the best hotels in Coron Island, here are our tips for Coron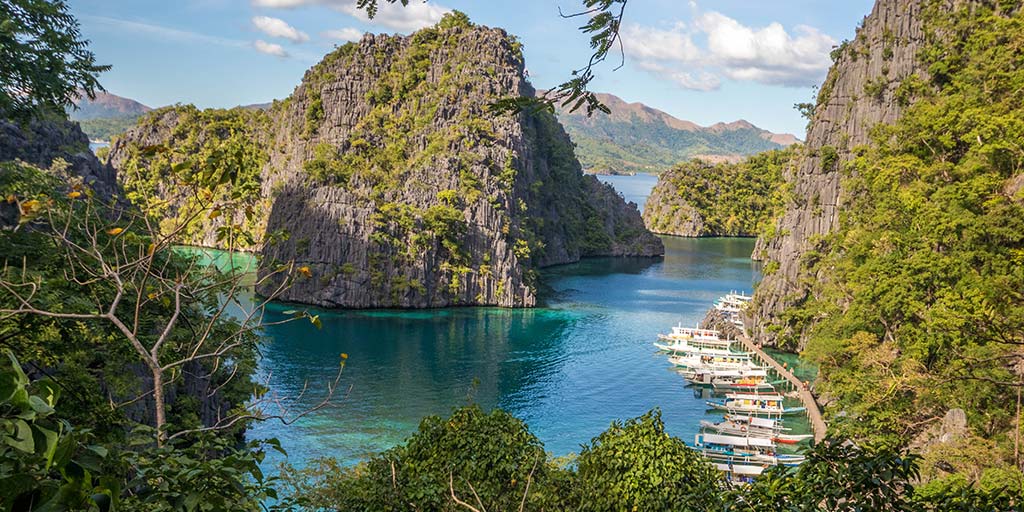 Coron Palawan, Philippines is fast becoming one of the most popular places to visit in the Philippines. It's easy to see why Coron has become so popular. It's the ideal destination for those seeking an off the beaten path destination with beautiful beaches and crystal clear water teeming with underwater life. In addition, Coron Island has been popular with local and foreign backpackers as a budget-friendly destination in the Philippines for some time. Even by the standards of the exceptionally beautiful region of Palawan, Coron stands as the jewel of the region.
Popular destinations in the Philippines like Boracay Island and the marine parks of El Nido have been the go-to destination for most travelers in the Philippines. But these days the popularity and increased accessibility of Coron Palawan has it appealing to couples, solo travelers, and adventure-loving families traveling to the Philippines with kids.
Where Is Coron Palawan?
Coron is a municipality in the province of Palawan and is part of the Calamian group of islands in the Philippines. Coron is composed of many islets, Coron Island, and part of Busuanga Island, which, to add confusion, also has a town called Coron. The region around Coron has many islands including Sangat Island which is a popular resort for SCUBA divers in Coron.
How To Get To Coron Philippines?
International Visitors To Coron Palawan
International visitors to the Philippines usually arrive by plane in Manila International Airport. However, it is also possible to land in Cebu International Airport. From either Manila or Cebu, you can take a regional airline and fly to Busuanga Airport (airport code: USU) on Busuanga Island. For those with lots of time but not enough pesos (the local currency of the Philippines), it's also possible to take a ferry from Manila to Coron.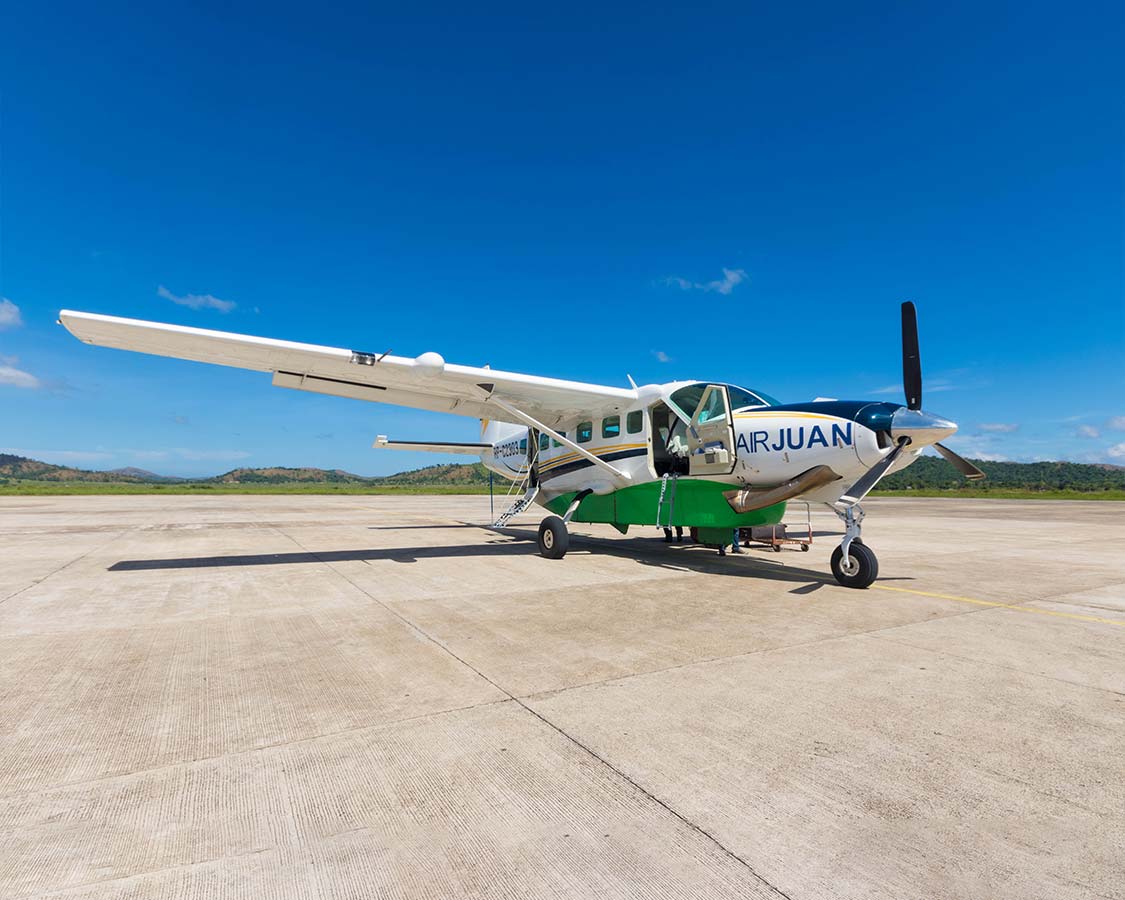 Domestic Travel Within The Palawan Islands
A trip to Coron is often part of a larger Palawan Itinerary. If you're traveling from Puerto Princesa City to Coron Palawan, you can take the 2Go Travel ferry. It's also possible to fly from Puerto Princesa (airport code: PPS) but currently, there are no direct flights to Coron and the stopovers may be over a day long.
We took a charter plane with Air Juan from San Vicente to Coron. The boys enjoyed the close-up view of the pilots of our AirJuan flight. We would definitely fly with them again. If you're traveling from the popular town of El Nido to Coron, there are several ferry options from fast to slow.
For those traveling within the islands of Coron, you'll most likely need to take a bangka. The bangka is a double outrigger that doesn't have a sail. These tend to be the most common way to be shuttled around the islands in the Philippines. They are also the boats that most Coron tour packages use.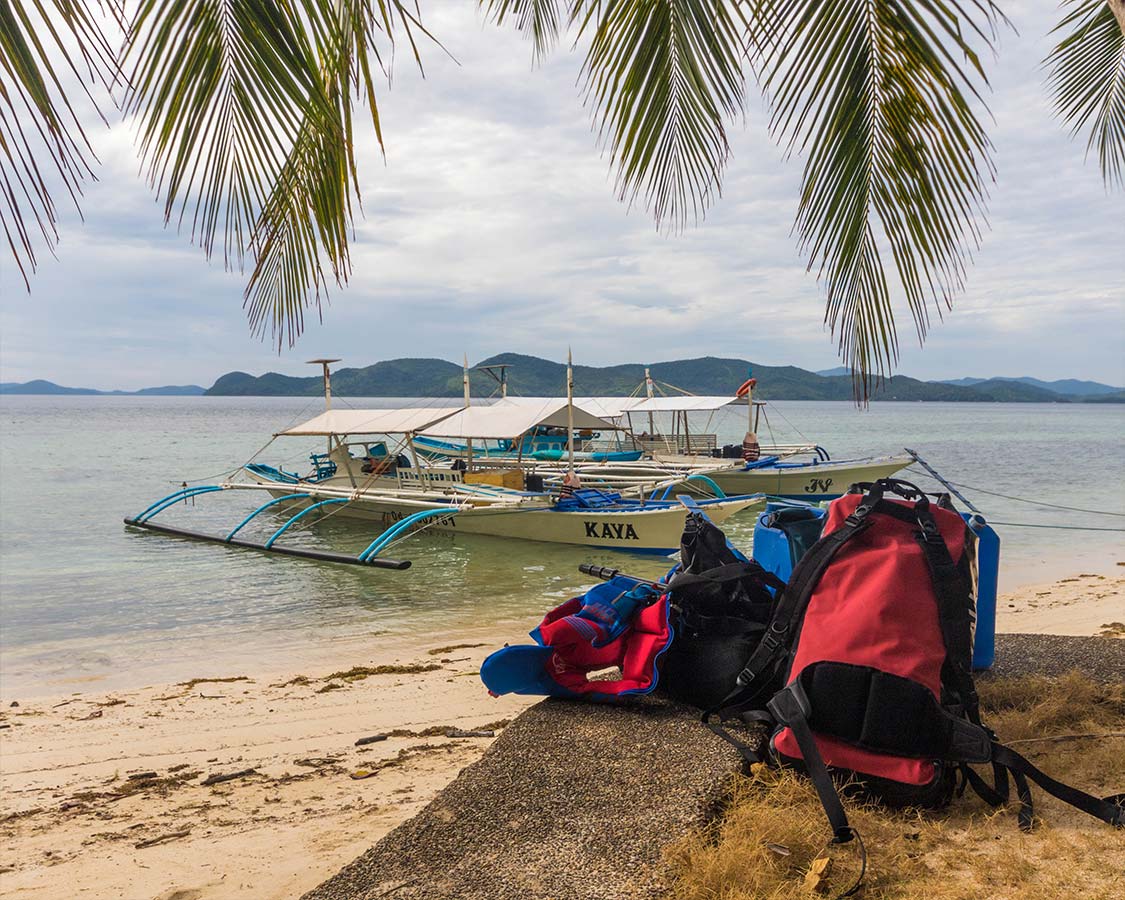 When Is The Best Time Coron Philippines?
The best time to visit Coron is from December to May. This coincides with the dry season on the island. Our travels took us to Coron Palawan in January and the weather was glorious. It was sunny but not overly humid and we didn't see a drop of rain. If you plan to visit Coron during the rainy season from June to September it is still possible to visit the islands.
Top Things To Do Near Coron Island
One of the most famous destinations in Coron Palawan is the Island of Coron. And after experiencing a Coron Adventure Island Tour from Sangat Island, it was easy to why. For those experiencing family travel in the Philippines, the tour offers the chance to experience swimming, snorkeling, and incredible views. It's also the best way to experience Coron Island life in a day. These are some of the best things to do in Coron Palawan.
Swim At Kayangan Lake
The famous Kayangan Lake on Coron Island is possibly the most iconic destination in Coron Palawan. The view from the hike to Kayangan lake (the one at the top of the page) is the most photographed location in all of Northern Palawan. To get to Kayangan Lake, boats dock in the marina below the viewpoint.
Kayangan Lake is located on ancestral land and is maintained by the Tagbanua tribe. There is a short 200 m walk on a boardwalk which took us a lot longer than it should have as there were many shiny needlefish around that C, our eldest son, kept pointing out. After reaching the end of a boardwalk we began a 163 m climb on 300+ steps to get to the viewpoint of the lagoon. Near the viewpoint is a small cave that is easy to explore (headlamps are recommended). D, our youngest, who was 4 years old at the time of our visit did not have any problems climbing the steps to Kayangan Lake.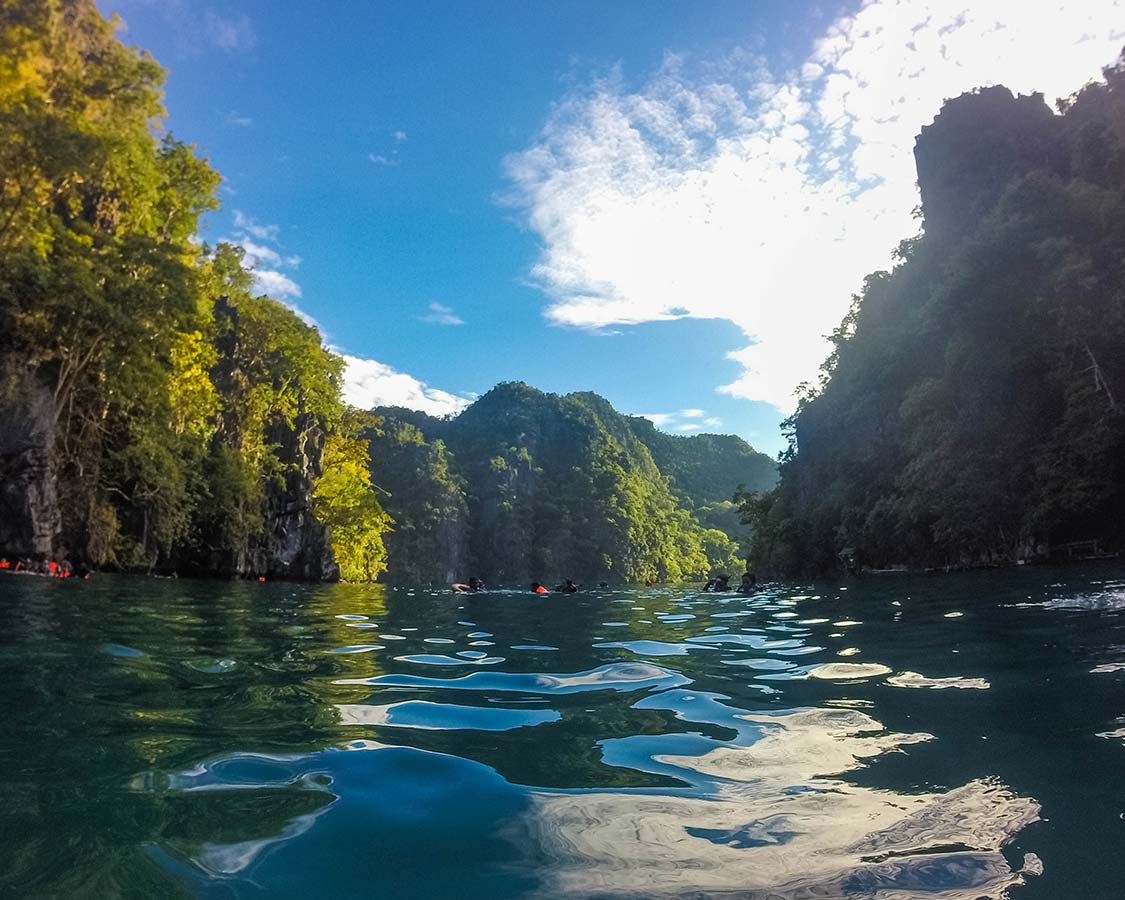 After a few minutes of enjoying the famous Coron Island viewpoint, we followed the fork in the path to Kayangan Lake. This was the busiest place we encountered in Coron Palawan. The water was crowded with people bobbing in the water in signature red life jackets. At the time of our visit, it was mandatory to wear life jackets which were provided by the tour boat we were using. If you are traveling in the Philippines with kids it's important to know that most tour operators don't stock lifejackets that will fit small children. We brought our own children's life jackets and recommend that others do the same.
Kayangan Lake is considered to be one of the cleanest lakes in the Philippines. The boys had a blast jumping off the wooden boardwalk that snakes along the rocky edges towards the Kayangan Lake Cave. The cave, which always has a lineup, was one of their favorite places to swim in Kayangan Lake.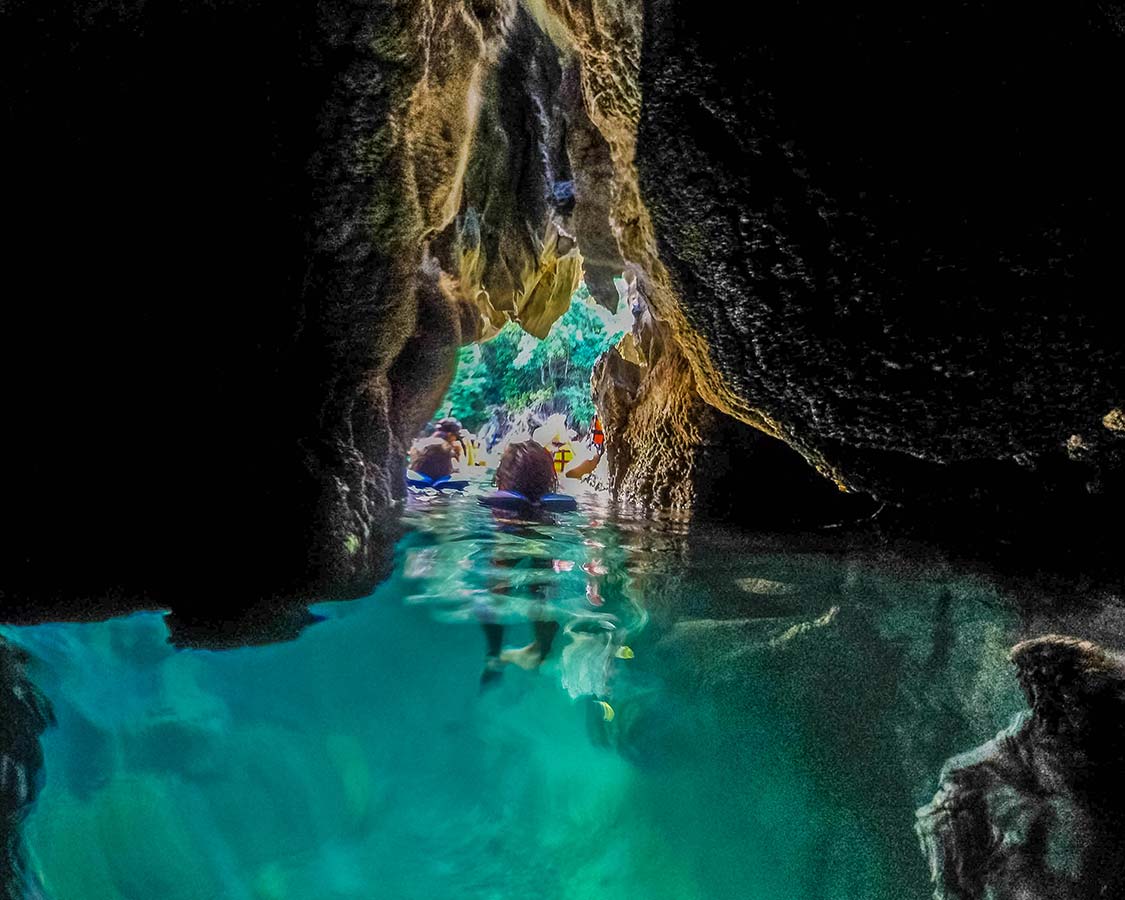 Experience the Thermo-cline at Barracuda Lake
Coron Island has eight lakes, two of which are accessible to the public for swimming. The first, Kayangan Lake, is where we swam. The lake has brackish water, 70% fresh water and 30% saltwater, so dipping below the surface gives off a cool "blurry" effect to the water. The second is Barracuda Lake. It is 30 minutes away from Kayangan Lake. And for those that don't feel like hauling themselves up the 300 steps to Kayangan Lake, Barracuda Lake might be your best option.
Barracuda Lake can be reached by climbing less than 40 wooden steps. Barracuda Lake also has brackish water and is famous for having thermo-climes. So, when you dive into the water, it is possible to experience alternating layers of hot, warm, and cold water.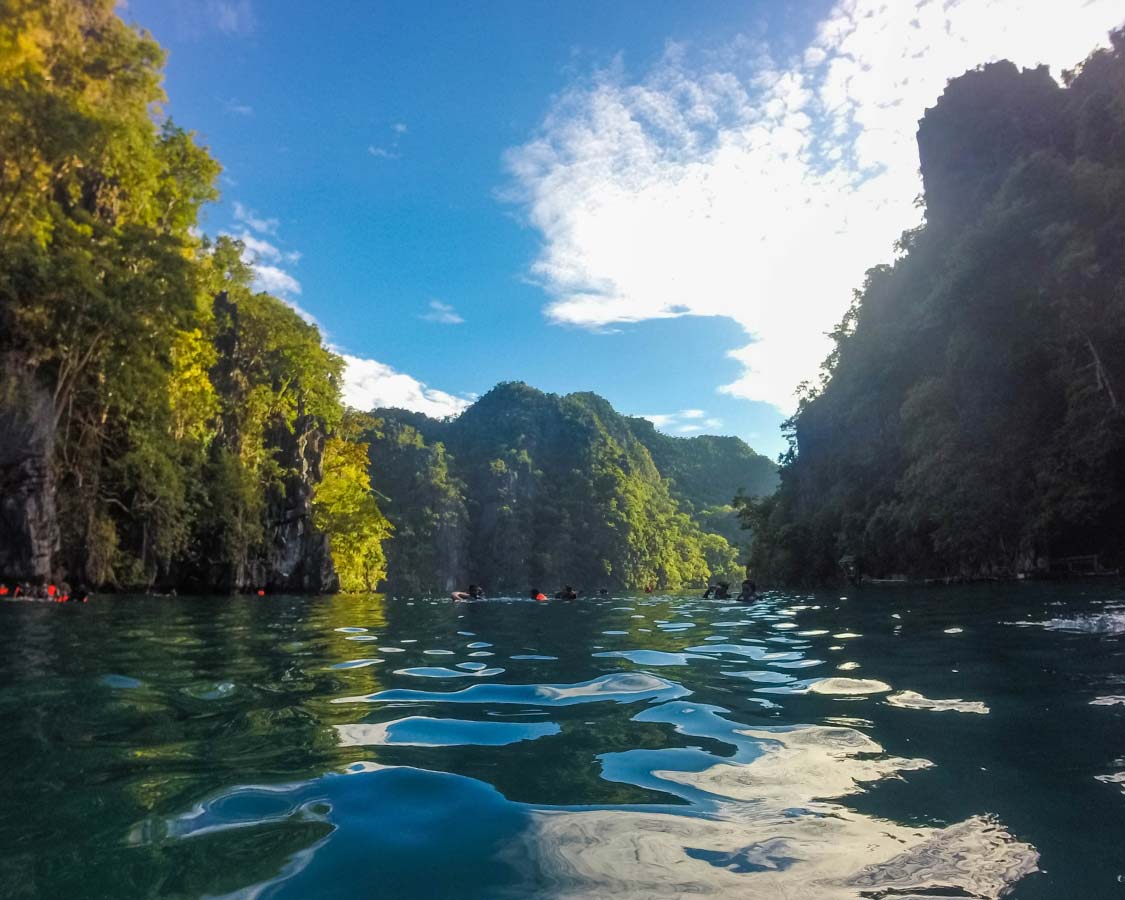 Shipwreck Diving
During WWII several Japanese ships were bombed by American airstrikes in the waters around Coron Island. These supply and warships now lie on the floor of the waters around Coron Island making it one of the best destinations in the world for wreck diving.
If you are not a diver, but still want to see one of these ships, it is possible to snorkel the Lusong Gunboat wreck. The wreck is just off of the southern tip Lusong Island and it less than 1.5 m from the surface. With such clear waters around Coron Bay, the wreck is clearly visible even if you do not do a free dive.
Skeleton Wreck is also a popular destination for both snorkeling and SCUBA diving in Coron. The Skeleton Wreck lies deeper, about 5 m (15 ft) to 22 m (60 ft) beneath the surface. Skeleton Wreck is surrounded by a reef that is teeming with life. Also, it is close to shore. For both these reasons, Skeleton Wreck and Reef make for a great snorkeling attraction for lovers of underwater life.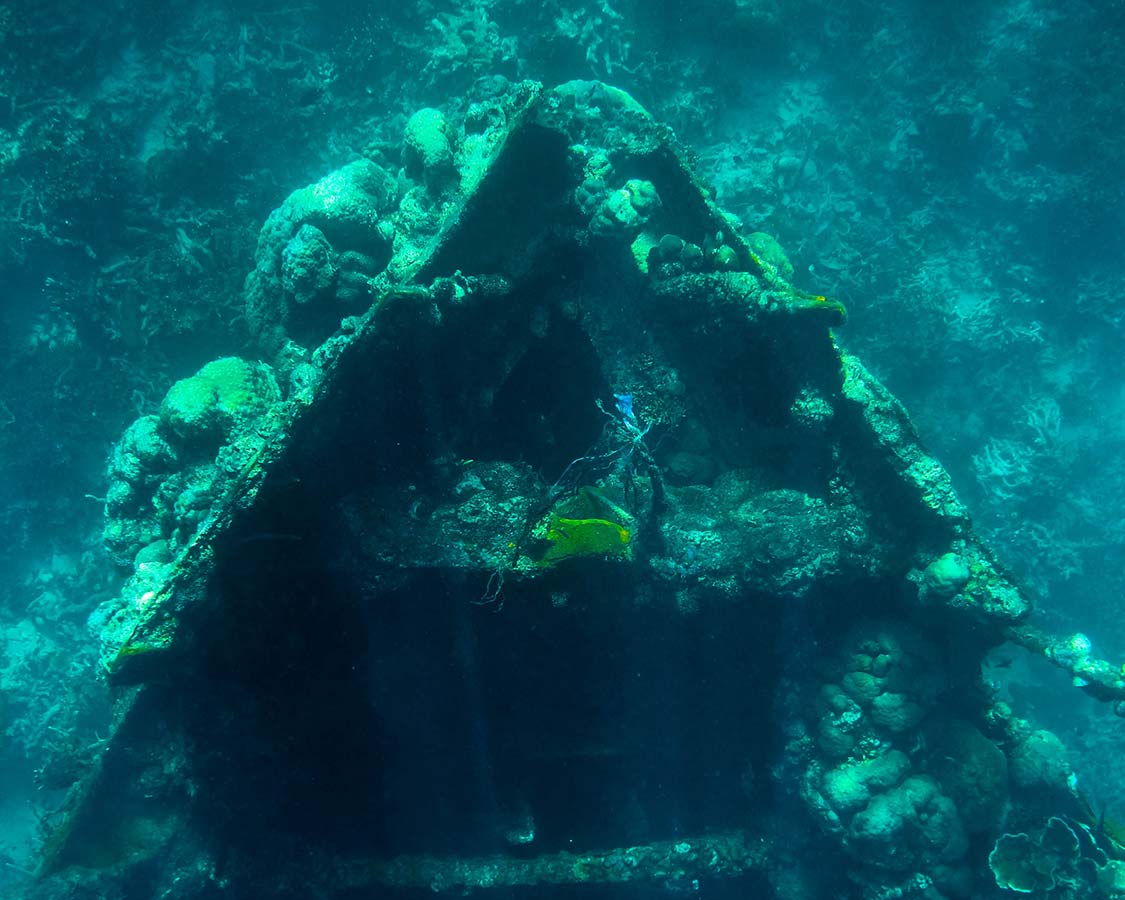 Swim and Kayak the Twin Lagoons
One of the best ways to enjoy the views of Coron Palawan is to kayak around the towering limestone cliffs. And after enjoying a swim in Twin Lagoons we did just that. Twin Lagoons Coron has a similar atmosphere to Barracuda Lake. Twin Lagoons also has a brackish mix of freshwater and saltwater.
Boats visiting Twin Lagoons dock in a landing area near the First Lagoon. To cross over to the second lagoon, you must swim under a rock crevice or climb a ladder to go over the rock. We had a choice when we visited, but if you visit during high tide, it may not be possible to swim under the rock crevice. We had a great time swimming under the rock. When we crossed over from First Lagoon to the Second Lagoon, the boys were so excited to have found the Hidden Lagoon! Twin Lagoons is a popular Coron tour destination, and you can always make out the group tours by the caterpillar swim of interlocked tourists floating together, usually accompanied by some excited singing.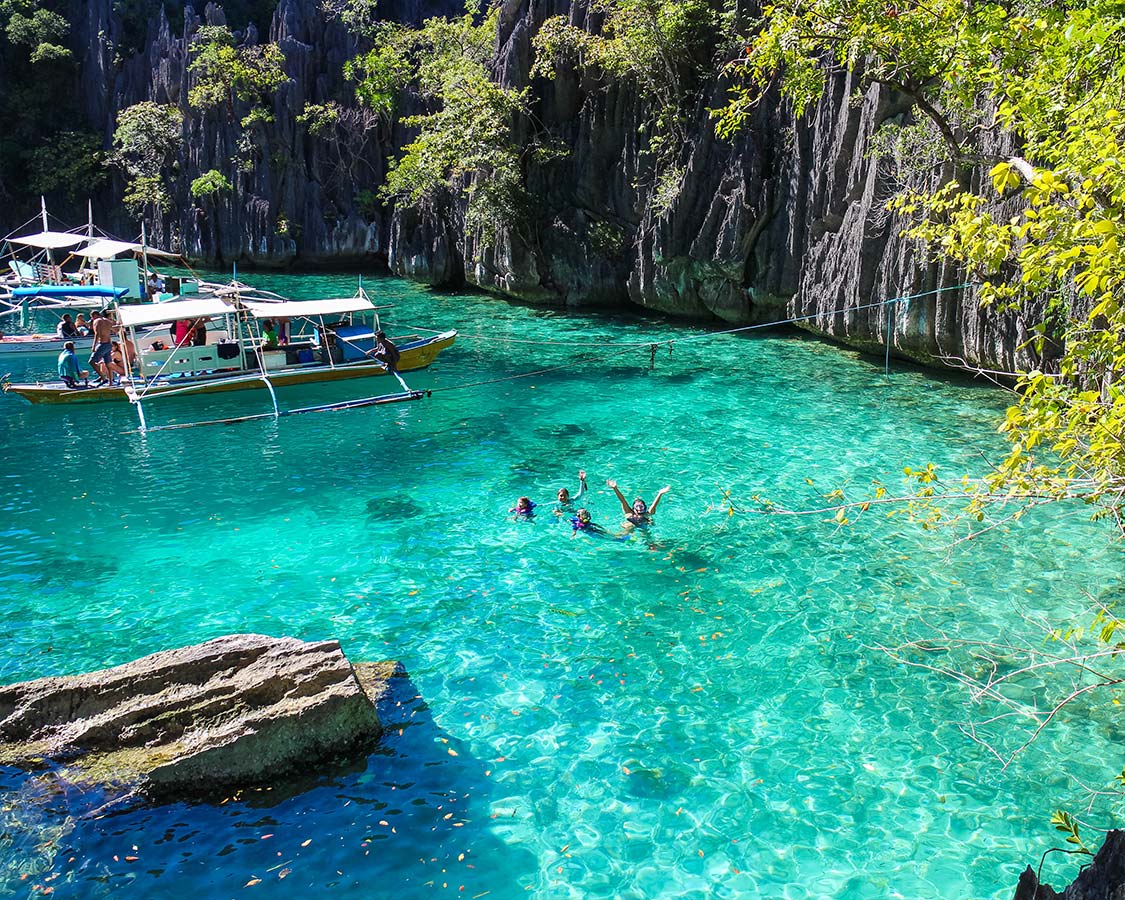 Most of the tour companies in Coron have a kayak or two onboard. If you are interested in kayaking as part of your Coron Island tour, make sure to let the tour company or your Palawan travel agency know so they can make sure to have one on board the day of your tour.
Kayaks don't fit through the dividing natural arch between the Twin Lagoons. We were able to kayak out of the Second Lagoon and round to the First Lagoon in about 15 minutes.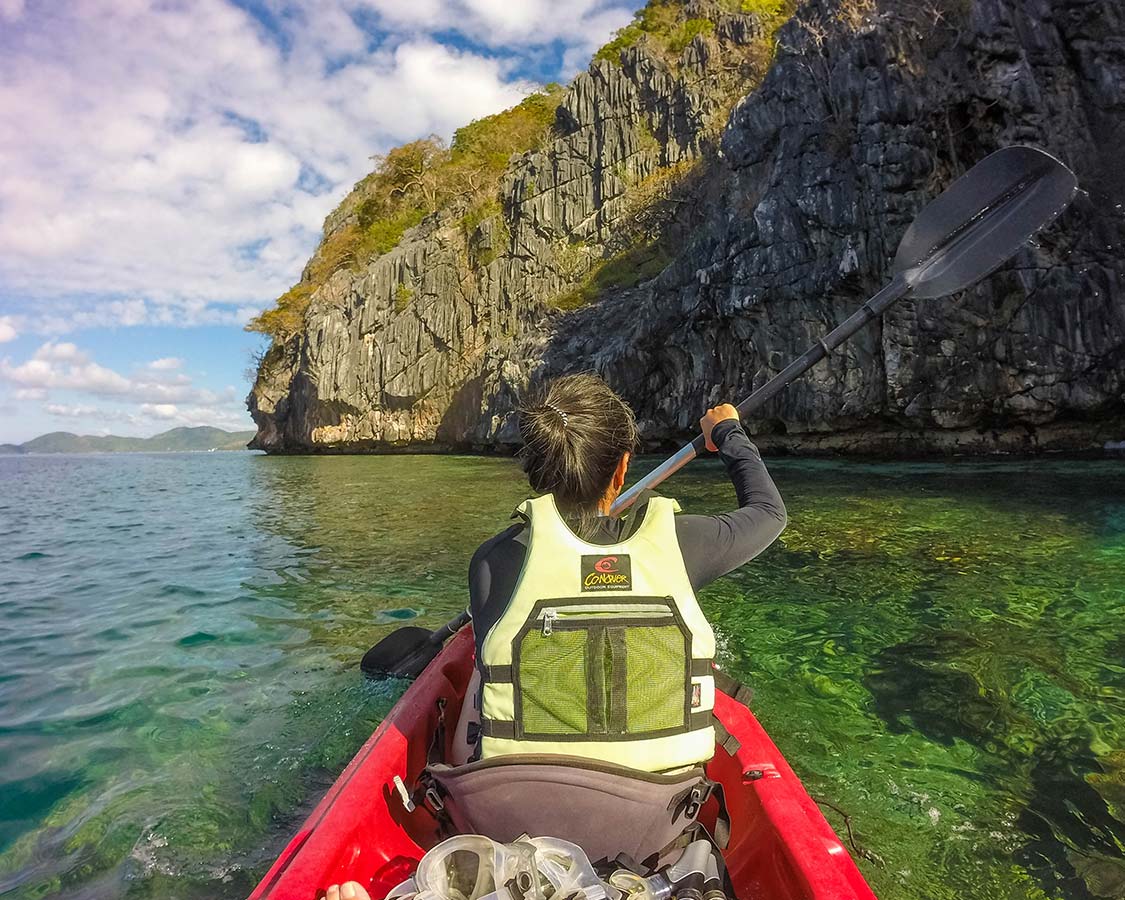 Snorkel at Siete Pecados Marine Park
There are many snorkeling sites in Palawan Philipines and one of our favorites is Siete Pecados Marine Park. Siete Pecados Marine Park is located southeast of the coast of Busuanga Island. It's an easy day trip from Coron town. Siete Pecados translates into the "Seven Deadly Sins". According to folklore, seven sisters disobeyed their mother when she forbade them to leave Coron town. While traveling by boat, they were shipwrecked. The seven peaks surrounding the area are said to be the seven sisters (also called Seven Sisters Sin Island) and the waters they surround was named after their sin.
The coral within Siete Pecados Marine Park was in great shape and there was an abundance of marine life. This experience really cemented C's love for snorkeling. Even D, who had been going through a fear of the water since our time in Boracay, was able to put on a mask and see the underwater life. The fish were everywhere and he didn't have to put his head underwater for too long to see them swimming around him. If you are looking for a beautiful underwater site to snorkel in Coron we also saw fantastic reefs and lots of fish around Twin Peaks.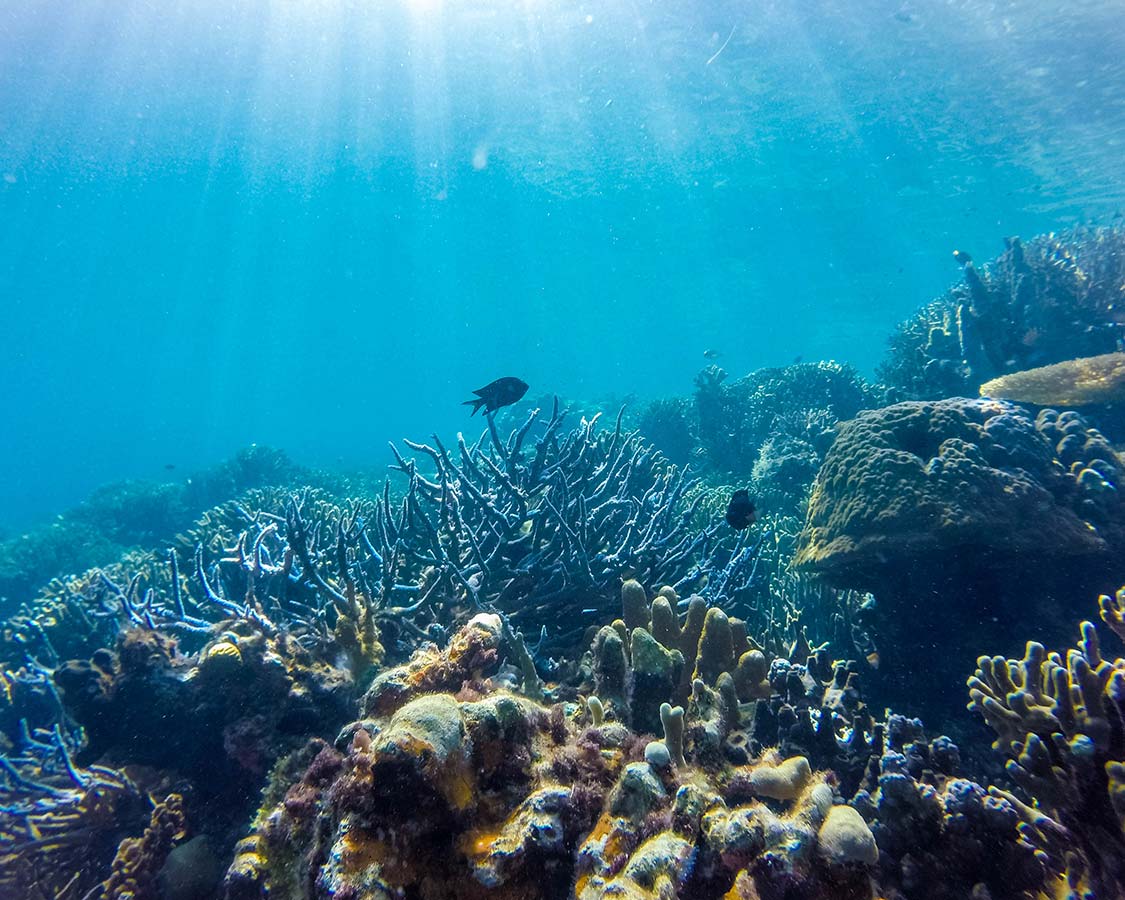 Picnic on a White Sand Beach
Many boat tours stop at a beach on their Coron Island Tour allowing the guides time to prepare lunch with a view. Common beach stops include CYC beach, Beach 91, Banol Beach, Atwayan Beach, Calachuchi Beach, and Smith Point Beach. As a seafood lover, this was definitely a highlight for me. All seafood was bought fresh from the market on the day of the tour.
For those that are vegetarian, it is also possible to make requests as many Filipino dishes can be modified so as not to contain meat. My favorite is grilled eggplant with tomatoes and onions. I was so inspired by the food in the Philippines that I put together these easy Filipino recipes so I could enjoy them at home.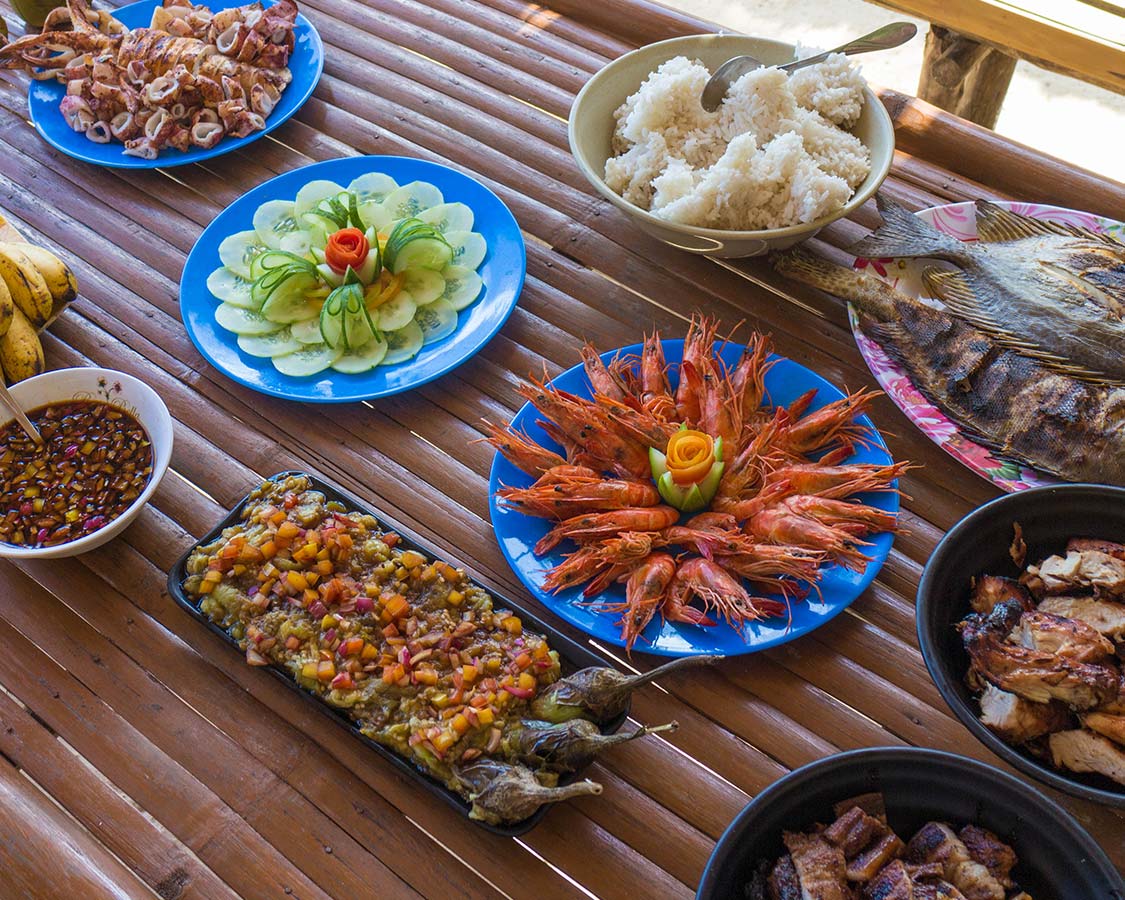 Other Things To Do In Coron Palawan
Explore Coron Town
One day in your Coron Palawan itinerary can be easily devoted to going around Coron Town. Coron Town tour packages usually include a visit to the town and a hike up Mt Tapyas and visiting Maquinit Hot Springs. These activities are all easy to do yourself however so signing for a tour is not necessary unless you are staying on another island.
Start your Coron on a budget tour by walking around the town plaza and then visiting St. Margaret's Church. Next, the Coron town waterfront is a popular destination for a stroll along the baywalk. Coron is also famous for its cashews and the most popular place to buy them is at Coron Cashew Harvest.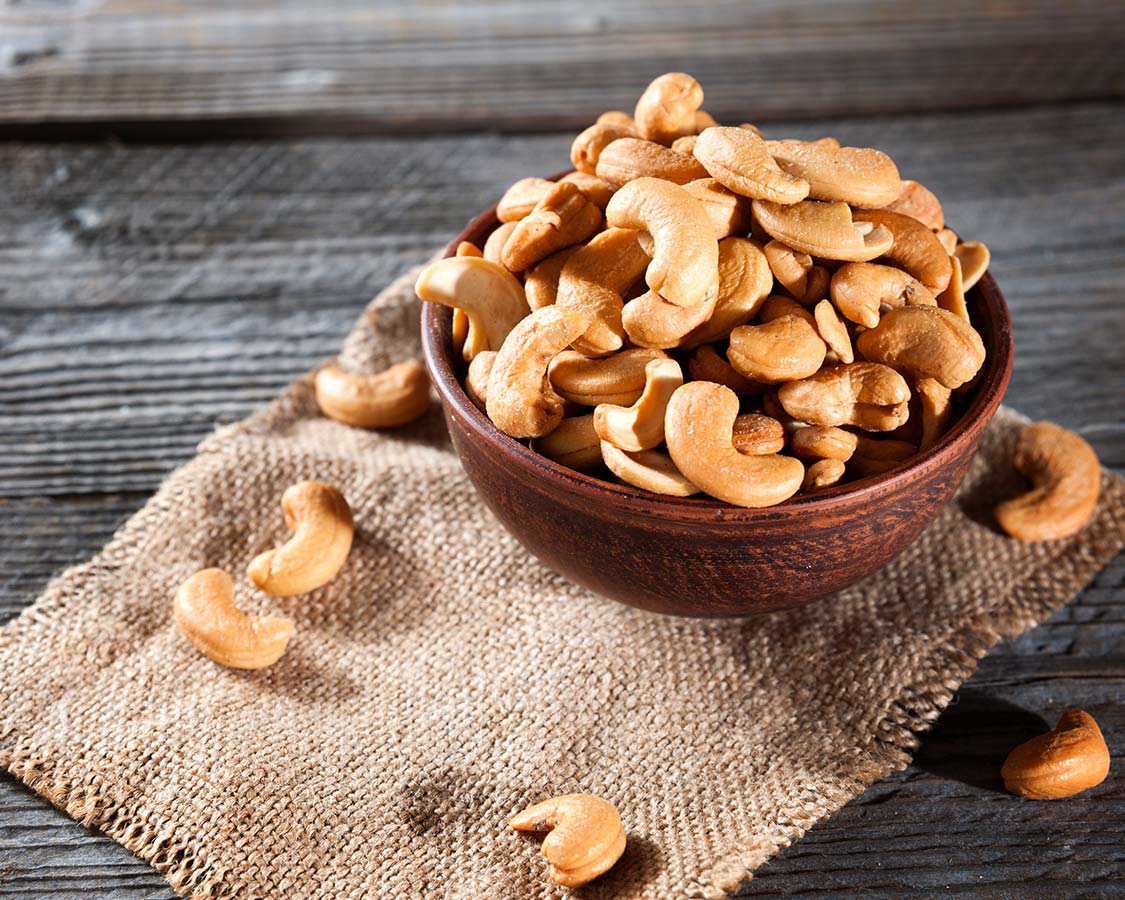 Hike up Mt Tapyas
A climb up Mt Tapyas can easily be done without a guide and part of your Coron do it yourself tour. The climb to the top of Mt Tapyas is 210 meters (630 ft). Mt Tapyas is the second highest peak in Busuanga Island, and it towers over Coron town. There are 721 concrete steps that lead to the viewpoint at the top. For families traveling around Coron with kids, know that there are a lot of rest points along the way. Hiking up Mt Tapyas is included in most Coron Town tours. However, it is also possible as an add-on to your Coron Island Tour.
Relax at a Hot Spring
The most popular hot spring in Coron is Maquinit Hot Springs. Located 3 km outside of Coron town on Busuanga Island, a visit to Maquinit Hot Spring is a popular stop after climbing Mt. Tapyas.
As we were staying at the Sangat Island Dive Resort, we were able to explore a more off the beaten path hot spring, the Sangat Island Hot Spring. The Hot Spring is located on the western side of the island and accessed by kayaking through mangroves. We were lucky to be the only ones at the site when we visited.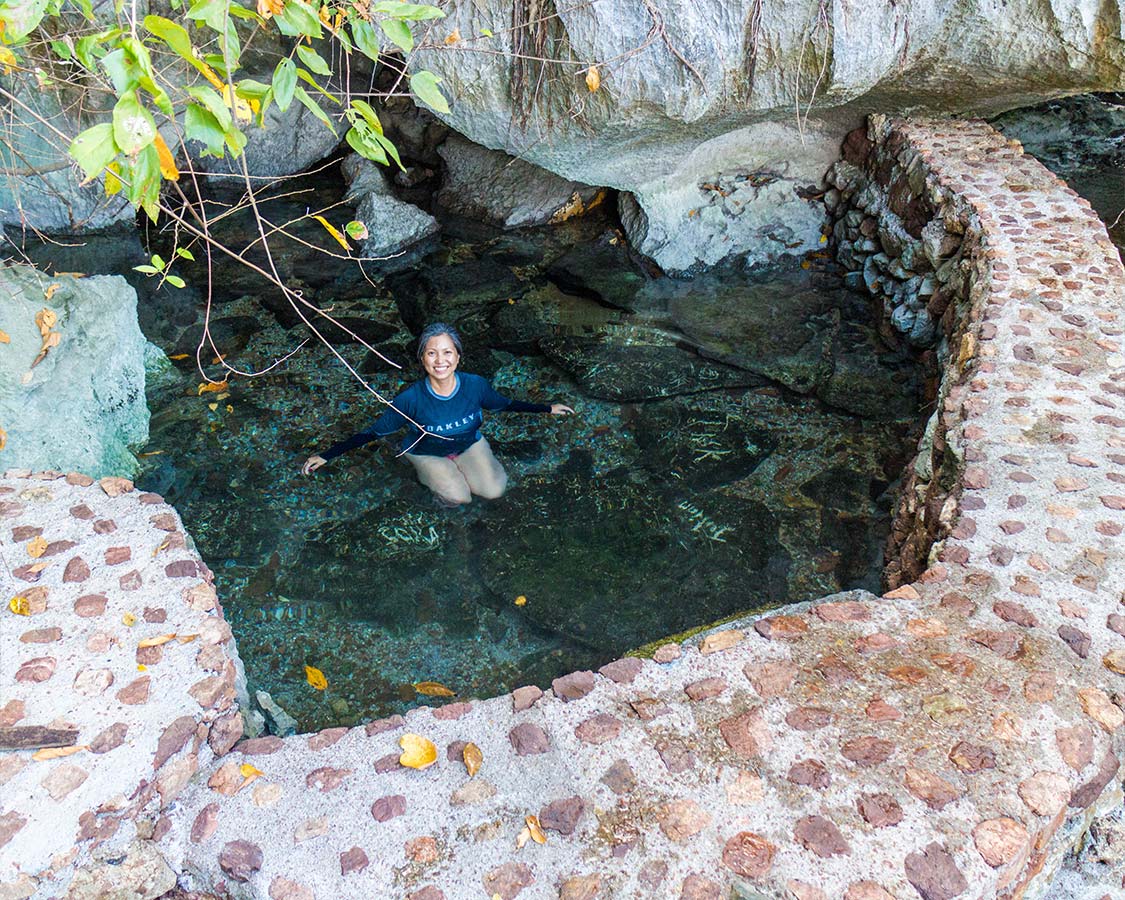 Island Hopping Around Coron
It is also possible to hire a boat for island hopping around Coron Palawan to explore islands and beaches that are farther out. These are often combined with stops at coral gardens and reefs for snorkeling. Some islands that will make you want to stay in Palawan forever include Malcapuya, Banana and Bulog Dos.
Where to Stay in Coron Palawan
Most people who travel to Coron Palawan stay on Busuanga Island. However, there are some amazing places to stay in Coron sprinkled throughout Busuanga, Coron Island, and the many islets that make up Coron Palawan. Here are some of the top places to stay in Coron.
Two Seasons Coron Bayside Hotel
Two Seasons Coron Bayside Hotel is located just a km drive from Coron town and the Coron Public Market. Its central location makes it perfect for those looking to explore Coron Palawan on their own. The rooms are air-conditioned and there is WiFi throughout the hotel. You can check out the prices and availability of Two Seasons Bayside Hotel on Booking.com here.
Coron Soleil Garden Resort
Just 280 meters (840 ft) from Mt Tapyas, Coron Soleil Garden Resort is very close to the heart of Coron Palawan. It's two kilometers (1.25 miles) from Coron town and has a swimming pool, restaurant, and bar. Coron Soleil Garden Resort also has free WiFi. It's a bit further from the Coron Island attractions than Two Seasons but gives easy access to the sites of Coron town for those who like exploring the urban landscape of Coron. You can check out the prices and availability at Coron Soleil Garden Resort on Booking.com here.
Sangat Island Dive Resort
While not located on the main islands of Busuanga or Coron, Sangat Island is worth the 45-minute bangka boat ride from Coron Island. This resort is especially popular if you are a lover of SCUBA diving or just want an incredible location to explore on your own. Many of the best shipwrecks in Coron are located right off the shores of Sangat Island. Sangat also has a small tribal village, jungle, and great snorkeling right off the shore.
While you won't get air conditioning or very functional WiFi at Sangat Island resort, you will get an intimate experience and some of the best natural surroundings in Coron. You can see our full review of Sangat Island Dive Resort here. You can check out the prices and availability of Sangat Island Dive Resort on Booking.com here.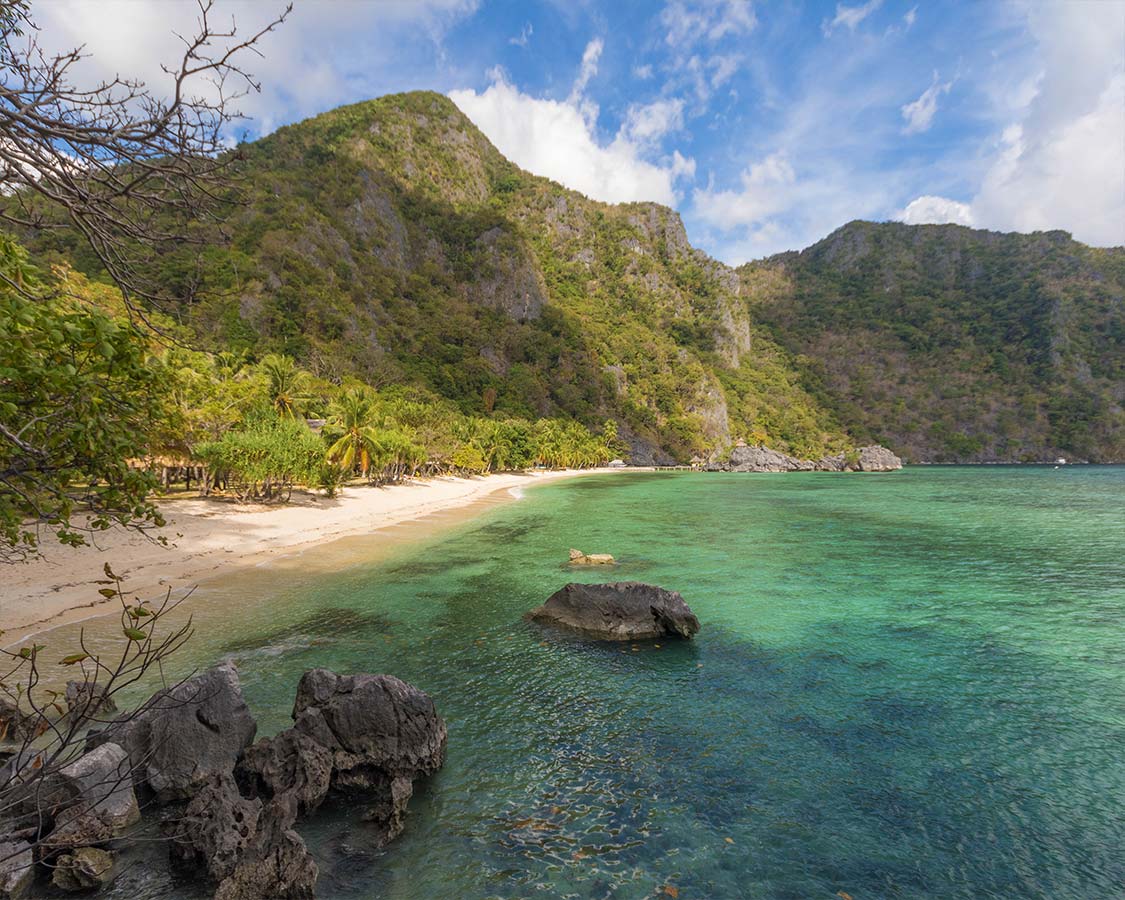 What Do You Need To Know Before Visiting Coron Palawan?
Although Coron is remote compared to other areas of Palawan, it is worth the trip. There are fewer crowds than places like El Nido and Puerto Princesa, and the atmosphere is far more authentic. If you love places like Port Barton and San Vicente, you'll feel right at home in Coron.
Coron town is where most of the hotels in Coron are located. The town itself is not set up like a tourist town. It may not seem all that exciting compared to towns in Boracay or El Nido, but if you look close you'll find a great taste of authentic Filipino life.
Like many popular destinations in the Philippines, getting around in Coron almost always means taking a boat. If you are traveling to Coron with kids, be aware that most tour operators do not stock life jackets for young children. Please bring your own to ensure that kids are safe in Coron.
Unlike many popular destinations in the Philippines, Coron tour packages tend to be very flexible. The tours may change from day-to-day depending on what the tour operator thinks will be the best experience or order that day. If there is something specific that you want to see, mention it to the tour guide and they will often find a way to work it into the schedule.
Most Coron tours start early in the morning. It's best to book the day before to ensure that you don't miss out.
The currency exchange rates in Coron are not as good as they are in major cities like Manila or Cebu. It's best to exchange your money before traveling to Coron Palawan.
Visiting Coron With Kids
The Philippines is one of the best places to travel with kids, and Coron Palawan is no exception. Visiting Coron with kids is a treat. The locals have a warm place in their hearts for children and family travelers to Coron are often treated with extra care. Our experience with the tours in Coron with kids was exceptional. The guides took special care of the children and often took the time to explore special areas of the sites around Coron that were perfect for their age and experience level. If you are considering family travel to Coron, don't be concerned. It's a wonderful place to travel with kids.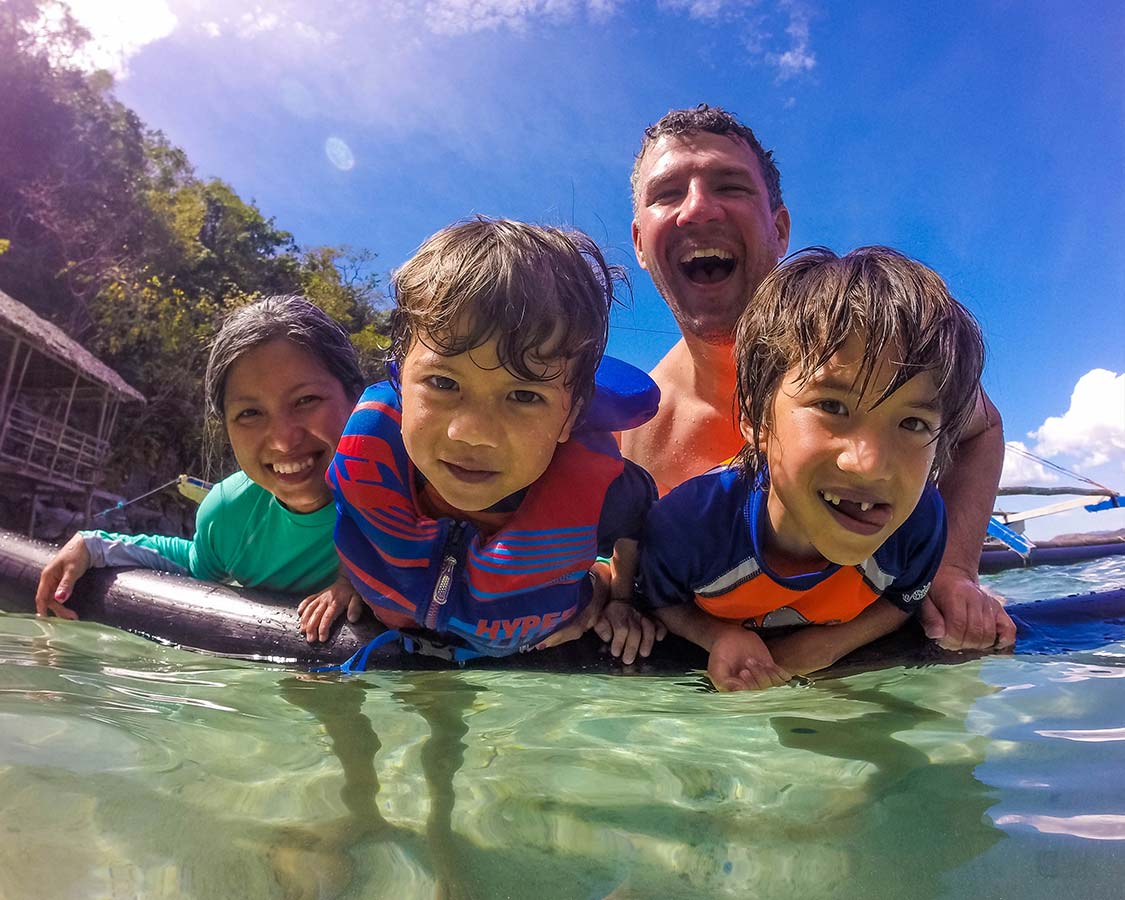 What Should You Pack For Coron Palawan
The Philippines is a tropical paradise, so it doesn't require much packing to have an incredible time in Coron. Here are a few basics you should make sure to have on hand to keep you safe and comfortable when traveling to Coron Palawan.
Swimsuit – Because almost everything is on the water
Reef Safe Sun screen – Skin can burn incredibly fast on even cloudy days. Make sure to pack reef-safe sunscreen to protect the marine life and coral that make visiting Palawan so incredible.
Hat – Something with a wide brim to keep the hot afternoon sun off
Children's life jacket (if you're traveling to Coron with kids)
Water bottle – I recommend bringing a filtered water bottle. That way you'll always have access to clean water whenever you need it. You can check out our filtered water bottle guide here. Let's all do our part to reduce the use of disposable plastics.
Water shoes– The floor the lagoons can be rocky and have sharp pieces of broken coral. A light pair of water shoes will help keep your feet from getting cuts and infections.
Dramamine or Sea Sickness meds – If you are prone to seasickness, bring some seasickness meds and take them about an hour before heading out on the water.
You May Also Like To Read:
Pin This Post For Later: