Are you looking for the best things to do in Puerto Princesa Philippines? Discover the Underground River, Nagtabon Beach, Baker's Hill and so much more!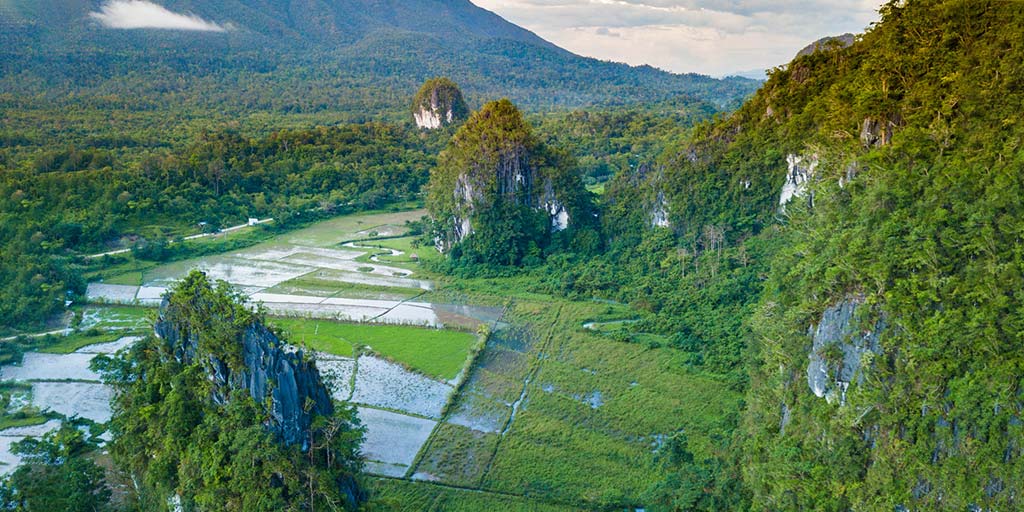 Puerto Princesa Philippines is the capital of the region of Palawan. This sprawling and busy city is the most starting point for travelers looking to reach the famous Philippine beach destination such as El Nido and, the more remote, Coron. While Puerto Princesa Palawan is often overlooked by those rushing to reach Palawan attractions such as the Puerto Princesa Underground River, there are many incredible things to do in Puerto Princesa Philippines that make a stay in the city worth an extra few days or more!
Our guide to visiting Puerto Princesa Palawan shows you how to get to some of the coolest hotels, restaurants, and attractions in Puerto Princesa Philippines that will satisfy the whole family. We'll explore some of Puerto Princesa's iconic destinations as well as some attractions that might leave you surprised! So put on your barong and get ready to discover the best things to do in Puerto Princesa Philippines.
Explore The Top Things To Do In Puerto Princesa Philippines
Although many of the best things to do in Puerto Princesa are located outside the city (we'll get to those further down the article), there are some amazing attractions in Puerto Princesa City that are worth visiting. You don't have to leave Puerto Princesa Philippines in order to see the best attractions. Below is a list of some of the best things to in Puerto Princesa City.
Visit The Puerto Princesa Immaculate Conception Cathedral
Immaculate Conception Cathedral is one of the top attractions in Puerto Princesa. We love exploring churches when we travel. They so often capture the spirit of a community, and the Puerto Princesa Cathedral (PPC) is no exception. This Cathedral, which began as a small church during the Spanish occupation, is on Rizal Ave. in Barangay Liwanag.
Catholicism is a huge part of the culture in the Philippines, so much of the everyday life in Puerto Princesa, Palawan centers on PPC and churches like it. The beautiful pointed arches and bright coloring of the Immaculate Conception Cathedral in Puerto Princesa make visiting here a fun and lively experience.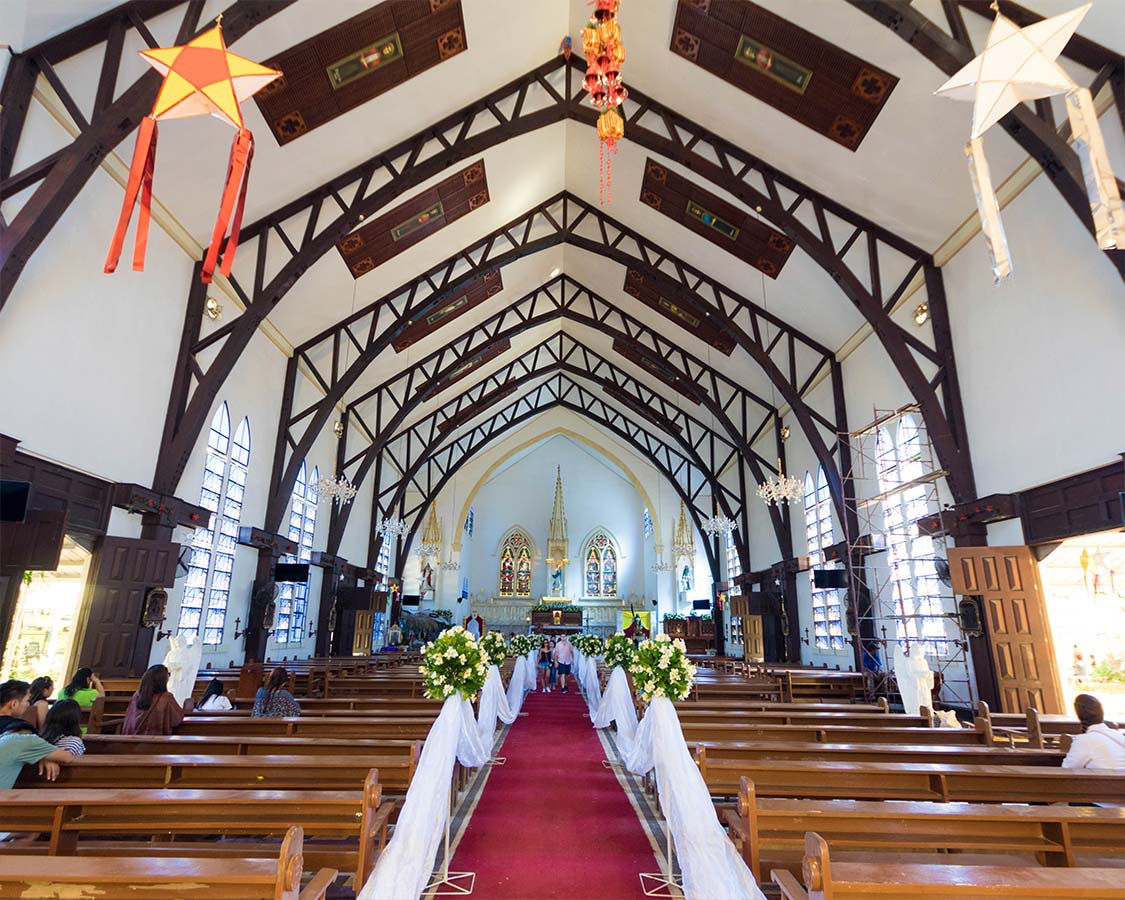 Explore The Puerto Princesa City Baywalk
There are few places in Puerto Princesa Philippines that are better for an evening stroll than the Puerto Princesa City Baywalk Park. This 2 km (1.25 mile) walking path stretches along the waterfront between the U.S. Embassy to the Puerto Princesa Cultural Center. There are fantastic cafes and food vendors lining the way to help break up the walk as well.
If you visit the Puerto Princesa Baywalk at Christmas time you'll see a staggeringly high Christmas tree on display. And visiting the Philippines at Christmas is easy since they celebrate the holidays from September to January!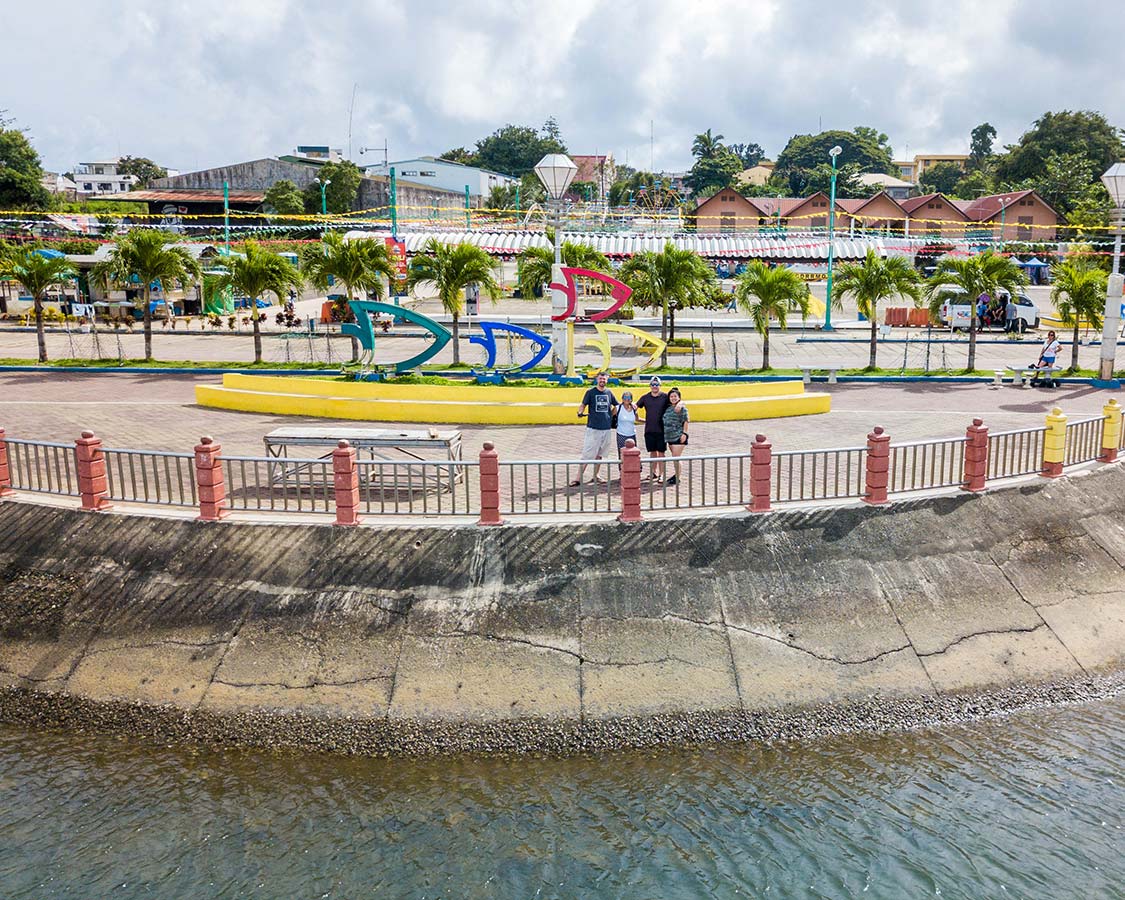 Wander Through Plaza Cuartel
Contrary to the bright atmosphere of the Puerto Princesa City Baywalk, Plaza Cuartel is a park dedicated to a dark time in the history of Puerto Princesa Palawan. Plaza Cuartel is located just across from the Immaculate Conception Cathedral and Rizal Park. The plaza was once a base for American and Filipino soldiers prior to the Japanese invasion in WWII. During the war, it was converted to a prison where American and Filipino soldiers were held and eventually killed.
But exploring the remains of the prison isn't all there is to see in Plaza Cuartel. There are beautiful gardens and fountains to wander through as well. But the best part of the plaza is learning about the connection between Filipino and American history and how the events of WWII solidified a connection between the two countries.
Try the Local Delicacies
Because Puerto Princesa is the capital of Palawan, it's one of the best places to experience the local delicacies of the region. One of the most popular local dishes is called Tamilok. Tamilok, made from woodworm, or shipworm, is a smokey mollusk soaked in a sweet vinegar. Although it's a bit strange to look at, slurping down these slimy mollusks is quite good.
One of the best restaurants in Puerto Princesa for eating Tamilok is Kinabuch's Bar and Grill. This open-air restaurant offers a fun, casual atmosphere, a great bar, and a pool table for those looking to hang out for the evening.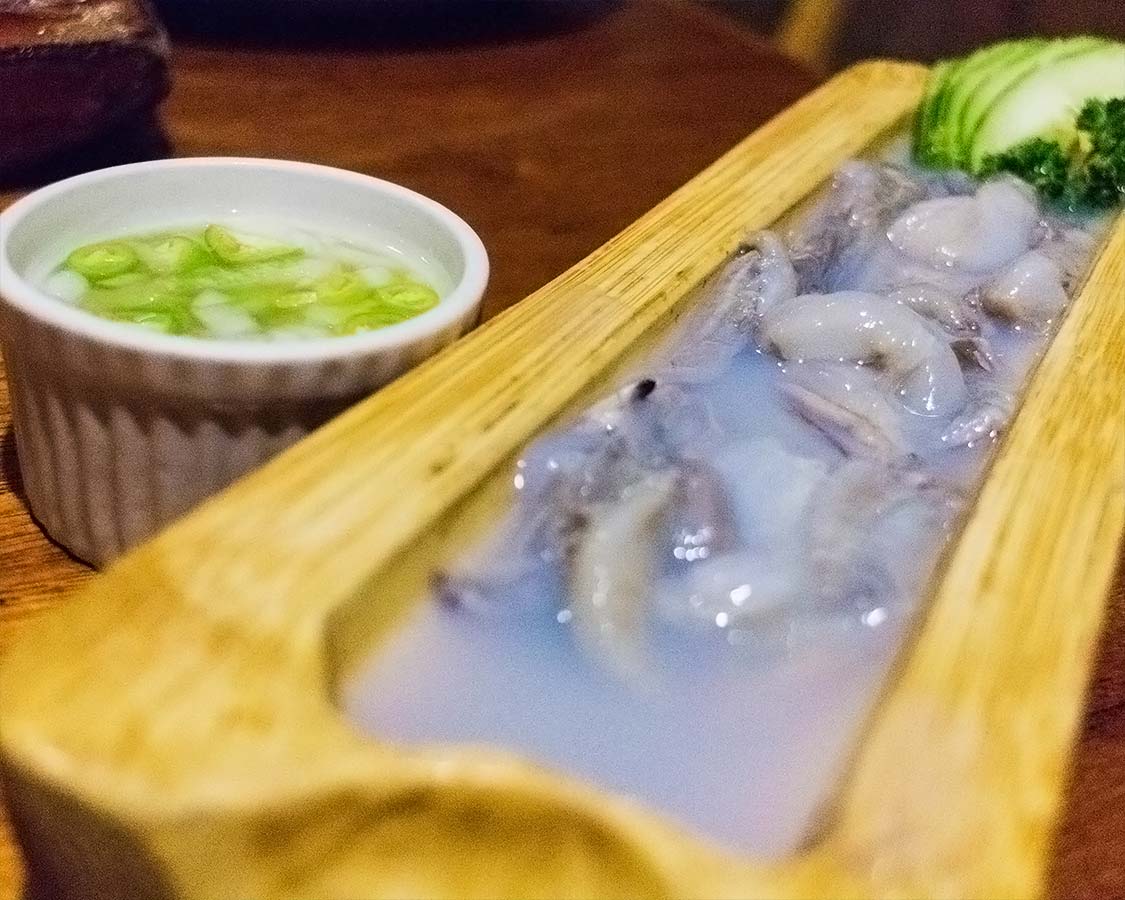 Palawan Rescue and Wildlife Center
The Palawan Rescue and Wildlife Center is a popular place for tours in Puerto Princesa. The "rescue center" offers a chance to get up-close and personal with some of the most amazing animals in the Philippines. However, for us, the experience was a disappointment. While wandering through the grounds of this animal rescue center was beautiful, it was difficult not to notice the condition of the animal enclosures.
Massive saltwater crocodiles are housed in small concrete enclosures with just small pools of water to bathe in. Among the poorly maintained paths are enclosures that seem almost forgotten about, and the attraction seems more designed to breed crocodiles than it is for rescue or re-integration. At the end of the experience, guests are invited to pose for photos with tired-looking wild animals including boa constrictors and caimans. We aren't big fans of animals being used for photo opportunities, so we recommend avoiding the Palawan Rescue and Wildlife Center.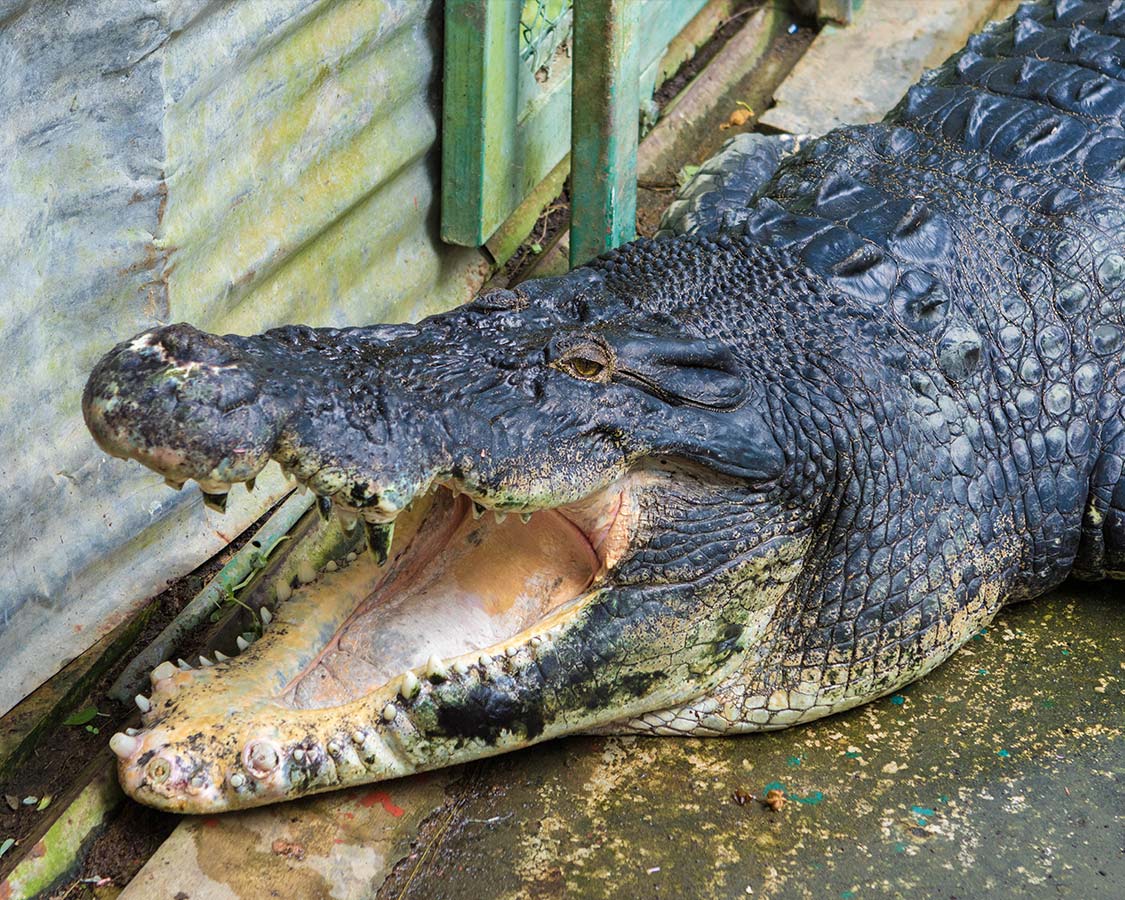 Exciting Things to Do Near Puerto Princesa Palawan
Getting to Puerto Princesa Philippines, like most places in the Philippines can be a challenge. The 7,000+ islands that make up this island nation are filled with a mountainous landscape. So even after you've arrived at the airport, just getting to the cities and attractions usually involve winding drives or long boat rides. Luckily, Puerto Princesa town is located very close to the Puerto Princesa International Airport (airport code: PPS). Once you've arrived in Puerto Princesa you can get your adventure started right away.
Take a Boat Tour Through the Puerto Princesa Subterranean River National Park
OK, let's get this one out of the way. The Puerto Princesa Underground River is the reason most visitors come to Puerto Princesa. Not only was the underground river in Puerto Princesa voted in as one of the 7 New Natural Wonders of the World, but it remains as one of the most incredible, and accessible underground experiences in the Philippines.
The Puerto Princesa Underground River is located about a 45-minute drive north of Puerto Princesa City. It is in the Puerto Princesa Subterranean River National Park in the town of Sabang. While I highly recommend staying in Sabang (we stayed at the Daluyon hotel) to make the most of your Puerto Princesa underground river experience, you can do the cave as a day trip from Puerto Princesa City.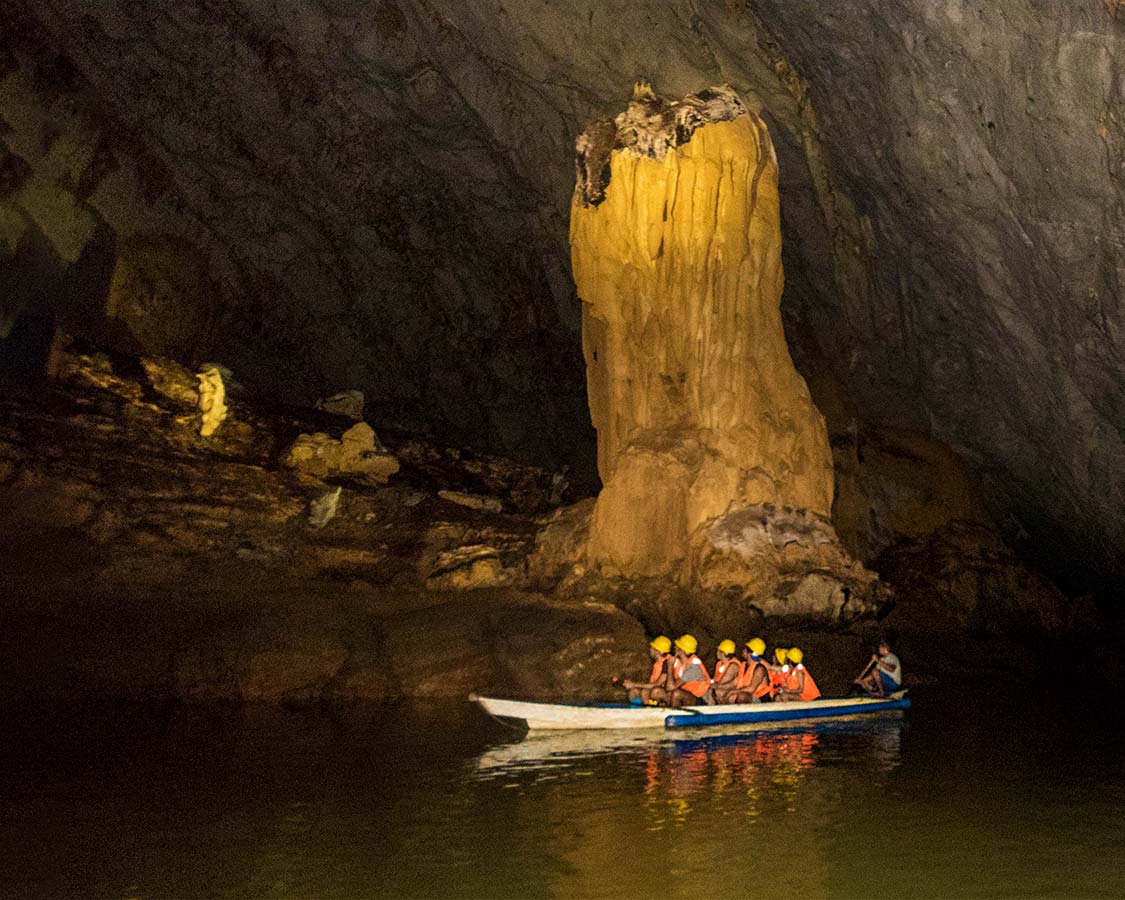 Go Island Hopping In Honda Bay
Honda Bay is one of the iconic sites in Puerto Princesa Palawan. The Honda Bay experience begins with the views overlooking this amazing destination from the shore. But, the adventure continues when you take a Honda Bay boat tour to islands such as Starfish Island, Luli Island, and Cowrie Island.
It's easy to spend an entire day in Puerto Princesa Philippines exploring Honda Bay. Most full-day boat tours of Honda Bay include the legendary Filipino food experiences that we enjoyed in El Nido and Coron. You'll have plenty of opportunities to snorkel, swim, or just laze about on the white sand beaches that helped make the Philippines such a famous beach destination.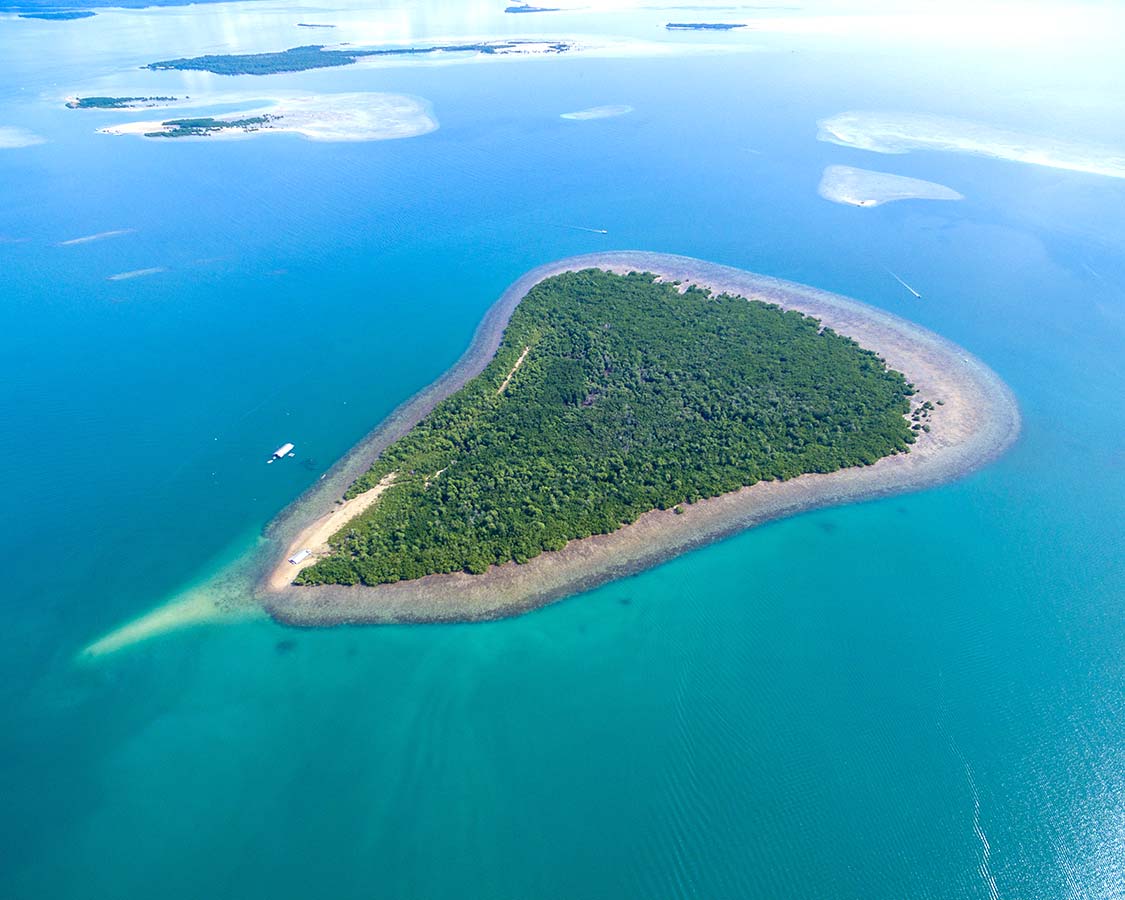 Take In The Views From Mitra's Ranch
Mitra's Ranch is a property owned by the family of the late Philippine senator Ramon Mitra. The property's amazing views and the senator's popular political history make it a destination for local tourists as well as foreigners. Mitra's Ranch is located about 25-minutes from the heart of Puerto Princesa City.
Beyond the beautiful views, Mitra's Ranch also has a zip line and horseback riding available for visitors (at a small fee). But beyond the activities, there are no entrance fees for Mitra's Ranch.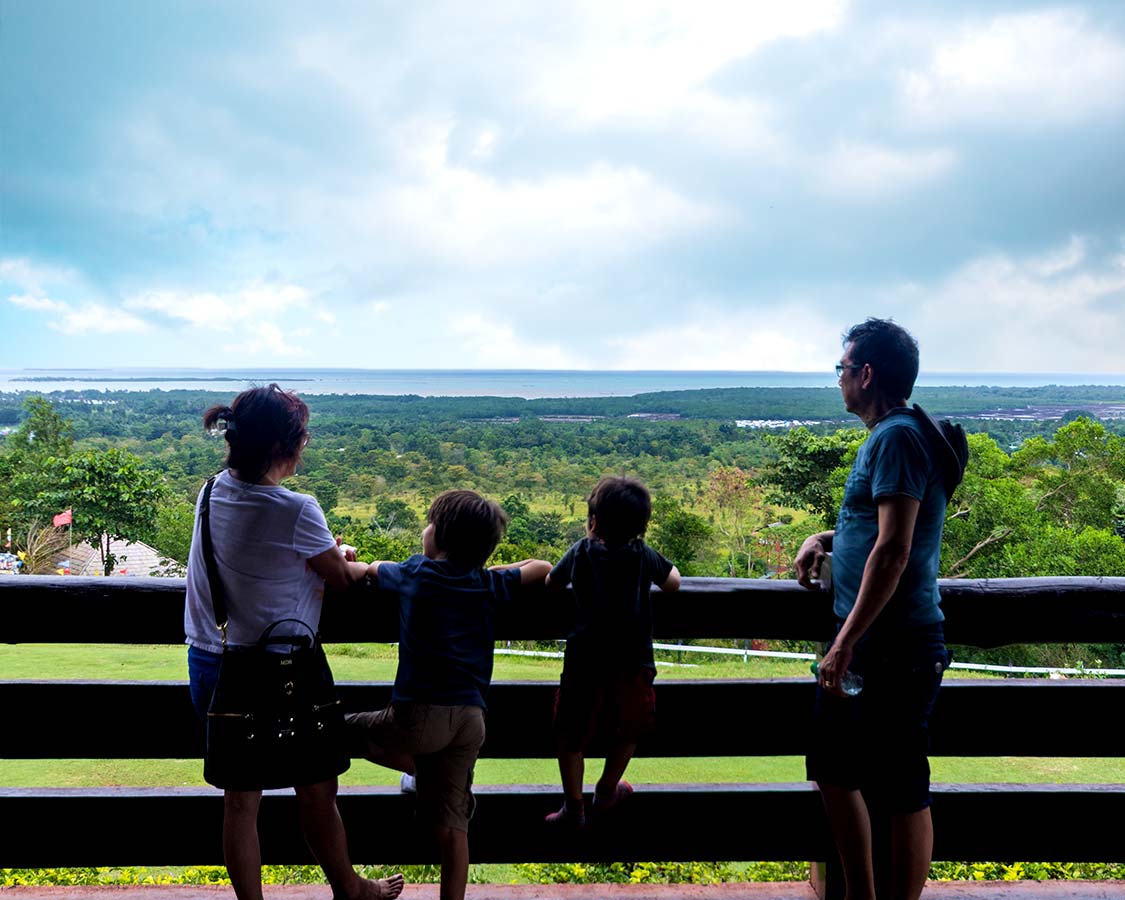 Enjoy Family Fun At Bakers Hill
Bakers Hill is a small theme park located outside of Puerto Princesa, not too far from Mitra's Ranch. It's a fun destination for families visiting Puerto Princesa. Baker's Hill has fun games and playgrounds for children of all ages. Older kids and parents will love the bakery for which Baker's Hill was originally created.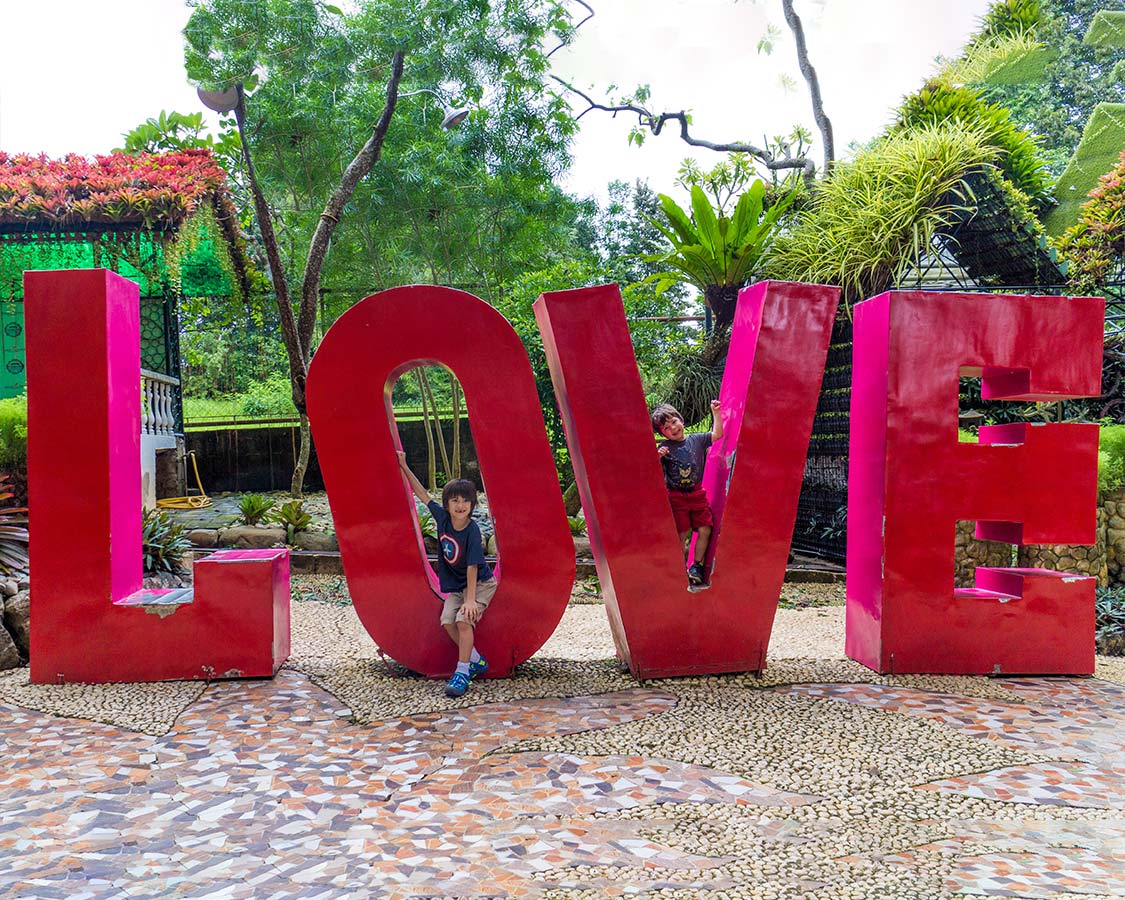 Go Underground In The Caves of Puerto Princesa
Puerto Princesa Philippines is famous for its many intricate cave systems. Beyond the famous Puerto Princesa Subterranean River, there are several other incredible cave systems in Puerto Princesa. Some of the most adventurous are Ugong Rock, Elephant Cave, and Hundred Caves. You can also take in the view of Cleopatra's Needle, an amazing rock formation carved to a point among the karst rock of Palawan.
Ugong Rock is the most popular of the three cave systems. Ugon Rock includes a huge zip line and a multi-level cave system. Elephant Rock has been made famous by its appearance on the show "The Amazing Race". While Hundred Caves is a multi-level locally run experience that is just starting to become a popular attraction in Puerto Princesa. You can read more about the caves in Puerto Princesa here.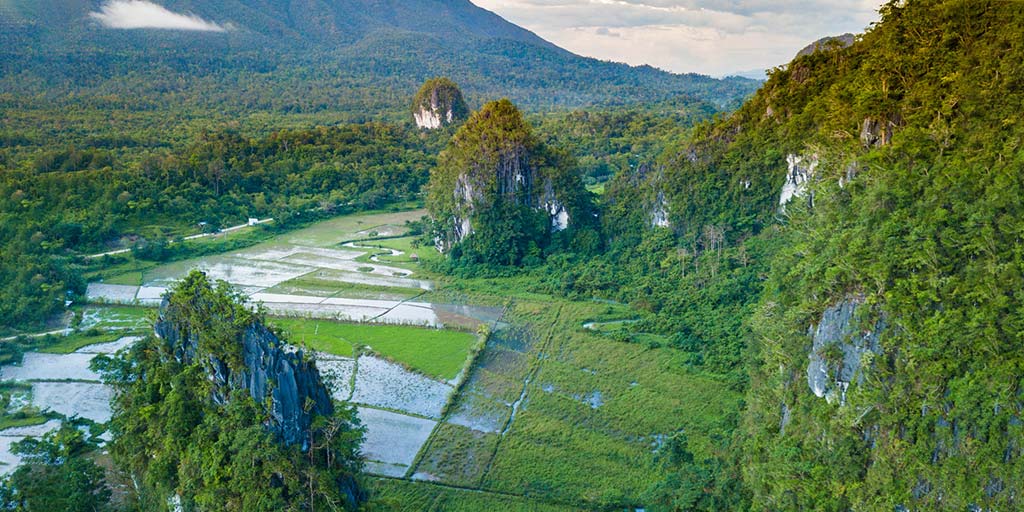 Go on a Firefly Watching Cruise
The fun in Puerto Princesa Palawan doesn't end when the sun goes down. A river firefly watching cruise is one of the coolest ways to end a day in Puerto Princesa. The mangroves around Puerto Princesa are overflowing with these glowing insects.
The Firefly tour in Puerto Princesa lasts for about 4-hours and usually includes dinner at Baker's Hill. There's no flash photography allowed as the light disturbs the fireflies.
Soak Up The Sun At Nagtabon Beach
While there are closer beaches to Puerto Princesa City, it's worth the 30-minutes it takes to visit Nagtabon Beach. Especially if you are looking to spend a day at the best Puerto Princesa beach. While Nagtabon beach isn't the most popular beach in Puerto Princesa, many locals consider it to be the best.
Nagtabon beach has very few visitors compared to the beaches closer to Puerto Princesa. And the soft sand is free from sea urchins and sharp coral. The beach is part of a small reserve, so there are few vendors or crowds to disturb you. And if you like surfing, it's one of the best beaches in the area.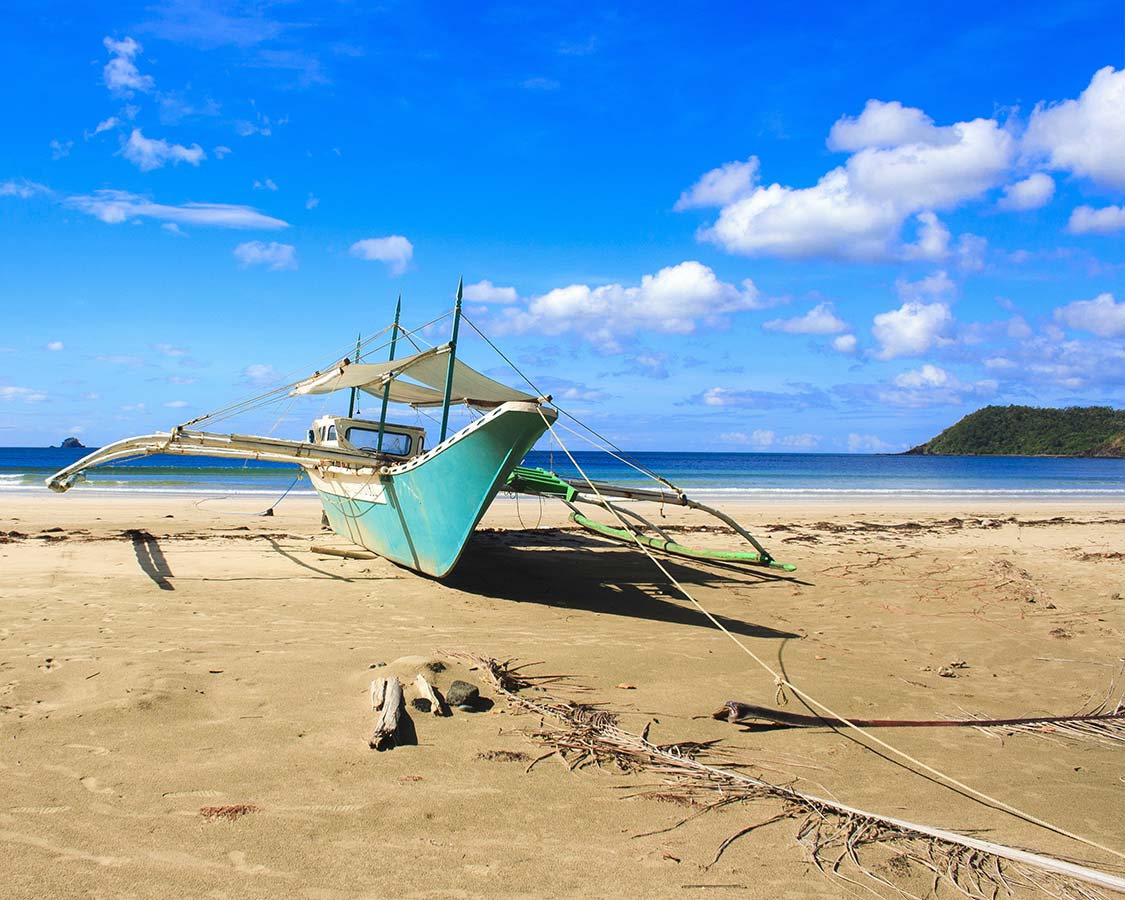 How to Get to Puerto Princesa
There are a select number of international flights that fly directly into Puerto Princesa airport. However, most international flights still land at Ninoy Aquino International Airport in Manila. So, to get from Manila to Puerto Princesa you must take a domestic flight. The flight from Manila to Puerto Princesa takes about an hour with regular flights on the major Philippine airlines.
You can also travel from Manila to Puerto Princesa by boat. There are once a week connections from Manila via the Superferry. Although the ferry from Manila to Puerto Princesa takes about 22 hours.
Best Restaurants in Puerto Princesa Philippines
The Philippines is one of the most amazing countries in the world. But with all the incredible experiences that the Philippines has to offer, the absolute best thing is the food. Filipino food is overloaded with flavor and will leave you begging for mercy at the end of the meal. Here are some of the best restaurants in Puerto Princesa Palawan to experience local flavors. I was so in love with the food here that I put together this collection of easy Filipino recipes to make at home.
Kinabuch's Bar and Grill
Kinabuch's Bar and Grill in Puerto Princesa isn't just a great place to try tamilok. It's a popular destination for tourists and locals alike. Kinabuch's is casual dining with great food and a chilled-out atmosphere.
Ka Lui Restaurant
If you don't mind a slightly pricier menu than Kinabuch's, then Ka Lui is a great option for food in Puerto Princesa. They have a focus on amazing seafood with an indigenous twist.
Badjao Seafront Restaurant
For one of the most unique restaurants in Puerto Princesa, head off-the-beaten-path to Bajao Seafront Restaurant. Badjao Seafront Restaurant sits on the water, literally, on the water. The restaurant is among the mangroves and is built on stilts. If you are planning on a sunset dinner, there are no better places to dine with a view.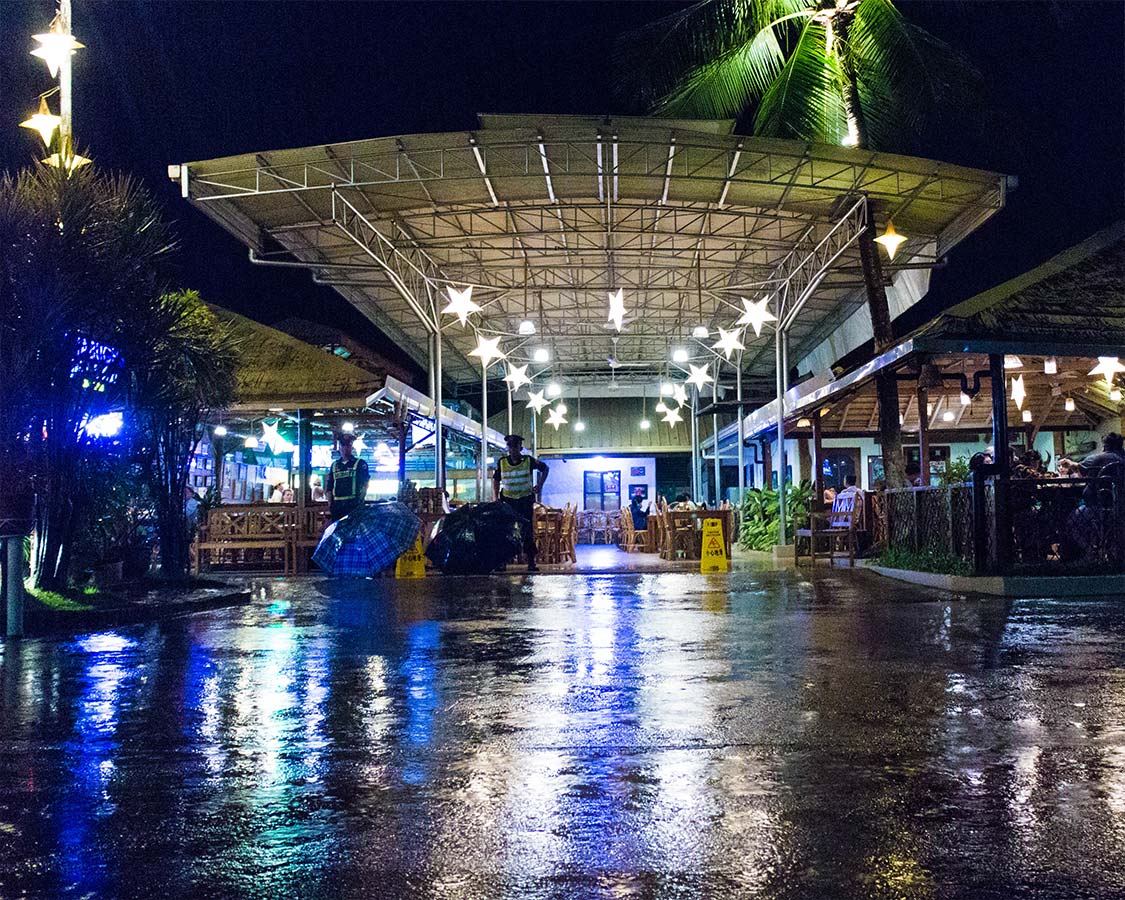 Best Hotels in Puerto Princesa Palawan
Princesa Garden Island Resort and Spa
Princesa Garden Island Resort and Spa is located very close to the Puerto Princesa Airport. Its convenient location near Honda Bay means easy access to Puerto Princesa island hopping tours. The hotel has huge pools and excellent restaurants. There is also free WiFi and available childcare. You can see the prices and availability for the Princesa Garden Island Resort and Spa on Booking.com here and on Agoda here.
Best Western Plus The Ivywall Hotel
Conveniently located on Rizal Ave. the Best Western Plus The Ivywall Hotel is a great value with an excellent selection of rooms. The Ivywall Hotel has two restaurants, an indoor pool, and free WiFi. You can see the prices and availability for the Best Western Plus The Ivywall Hotels on Booking.com here and on Agoda here.
Dolce Vita Hotel
If you aren't looking for luxury, but do want a great place to stay with HUGE rooms, the Dolce Vita Hotel is a great option. This is our hotel of choice when we are in Puerto Princesa. Dolce Vita Hotel has a big property located in a converted estate. The property has on-site outdoor spa services and a playground for children. It also has a lifesized topless statue dedicated to Marilyn Monroe courtesy of the former estate owners that adds a touch of curiosity to the ambiance. You can find the prices and availability of the Dolce Vita Hotel on Booking.com here and on Agoda here.
Have you traveled to Puerto Princesa Philippines? Tell us about your experiences in the comments. Or swing over to our Facebook page and share a photo. We would love to share in your journey.
You May Also Like To Read:
Pin This Post For Later: