Choosing the best hiking boots for boys means a blister-free, enjoyable kids' hiking experience. We tested ten boys hiking shoes to find the best of the best.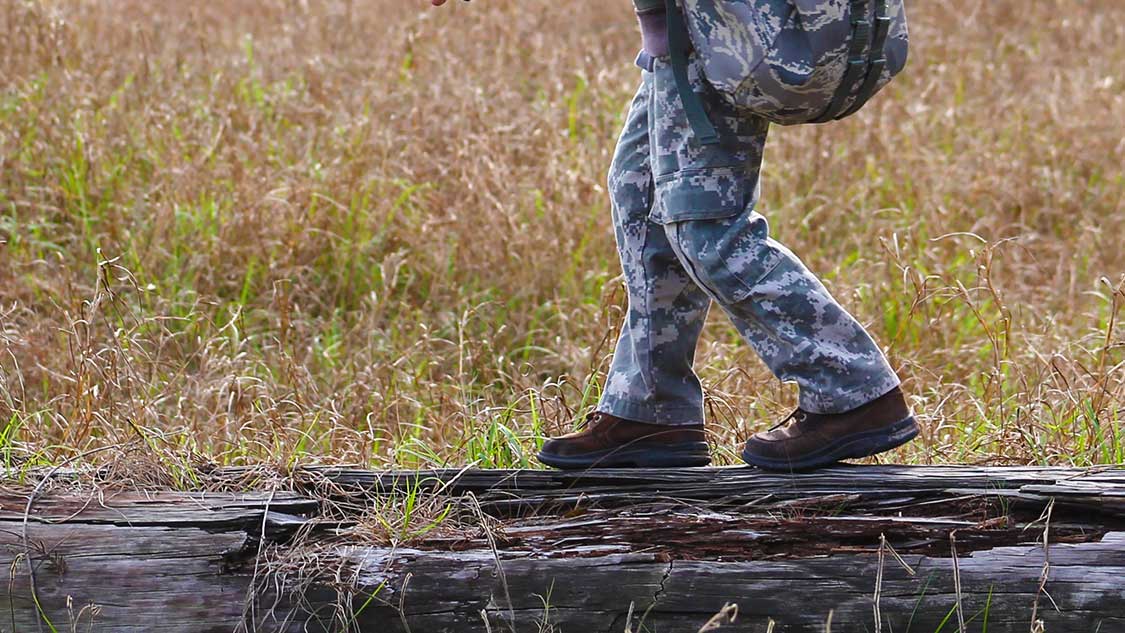 A day on the trails is one of the best ways to enjoy time as a family. Whether you're strolling through the raw scenery of the national parks or enjoying long strolls through Garden of the Gods, having an excellent set of kids hiking boots can make the difference between outdoor fun and spending your time tending to blisters and sore toes.
I love researching gear for family travel and outdoor living. And with two boys of my own, I've spent a lot of time studying hiking shoes for boys to find the styles and brands that offered the best fit and the most comfort wrapped up in a style that kids will love.
Further down this list of the best boys hiking boots, we'll share the criteria we look for when choosing the best hiking boots for boys. But, to save you time, we'll start with our top picks.
If you're new to family hiking, you can check out our tips for hiking with kids right here.
Our Choices For The Best Hiking Shoes For Boys
What We Look For In The Best Boys Hiking Shoes
We consider quite a few things when we evaluate boys hiking boots. Because choosing the wrong ones can lead to uncomfortable feet, or worse, making a child fall out of love with hiking and the outdoors. The more enjoyable the hiking experience for kids, the more likely they will enjoy a lifetime of outdoor adventures!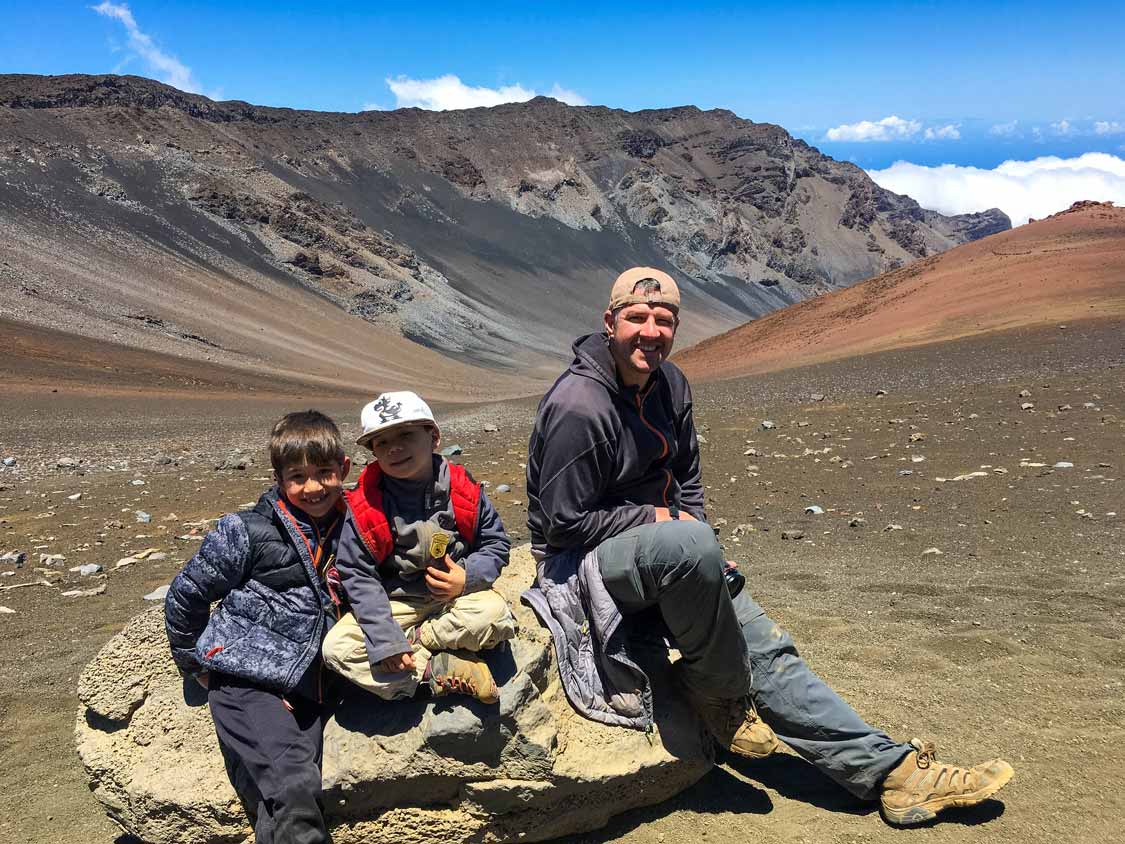 Comfort
Comfort is the number 1 factor when choosing the best boys' hiking shoes. Uncomfortable feet make for miserable hikers. And miserable children make for cranky adults. It's a vicious cycle that we want to avoid.
We look for boys hiking boots that are flexible, light, comfortable, and offer support to keep them going on even the longest trails.
Durability
The second factor that we consider is all about the adults. As a parent, I know the struggle of keeping up with growing feet. The cost associated with hiking shoes can be high, so purchasing a pair that will last as long (or longer) as your child can wear is something we all want.
We look for shoes that will take everything that kids throw at them and still hold their seams. Durability and build quality will make for a shoe that might even be able to be passed on to a sibling.
Grip
Kids find themselves in the wildest places when hiking. Whether they're climbing rocks or trees, or running along wet sidewalks, we want hiking shoes that have excellent traction. We look for shoes that will keep their grip under the toughest circumstances.
Support
Lastly, the best hiking boots for boys need to have high-quality support that will keep feet, knees, and ankles in great shape for years to come.
We look for shoes with quality arch support, firm ankle support, and enough rigidity to keep your children hiking long enough to take their grandkids on the trails.
The Best Hiking Boots For Boys
Without further ado, here are our choices for the best boys hiking boots and all the details about why we chose them to make this list.
Merrell Kids Trail Chaser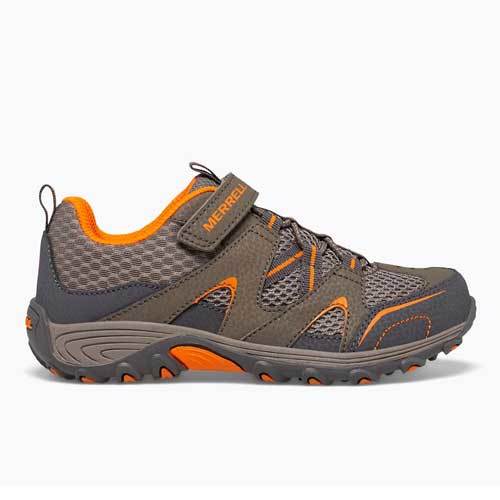 I have been a big fan of Merrell shoes for as long as I have been hiking with kids. Their combination of high-quality build and affordable prices have made them my favorite men's hiking shoes AND Christina's favorite women's hiking shoes. It's no surprise that they make the list of the best hiking boots for boys as well.
The Merrell Kids Trail Chaser tops the list for the second year in a row. This shoe is unique in that it comes in two widths, narrow and wide. This means that no matter how your child's feet are built, these boys hiking boots should fit the bill.
The Trail Chaser by Merrel offers excellent support and breathability. The lightweight mesh lets air flow through the shoes, while the synthetic fabrics help keep kids' toes dry. My kids really enjoy the bungee laces with the single hook-and-loop strap. The pull-on tab makes getting the shoes on easy and saves wear on the thumbs.
The soles of the Merrell Kids Trail chaser are built of non-marking rubber and are grippy enough to provide traction when needed without leaving rubber streaks behind.
Salomon XA Pro V8 CLIMASALOMON Waterproof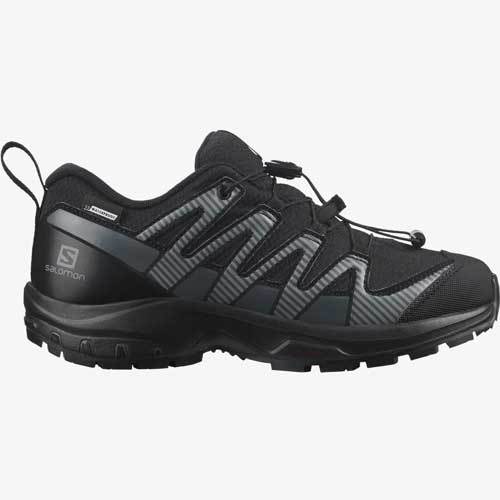 Salomon knows how to make amazing shoes. I've been a big fan of their runners for ages. Their 2023 mode of kids trail runner, the Salomon V8 Pro CLIMASALOMON Waterproof Trail Runners has taken their popular line and greatly improved upon them. This model hits a home run in the boys hiking shoe department.
The flexibility of the soles lets kids' feet really conform to the terrain, which is, honestly, one of the best ways for little feet to grow. They are also super durable. My kids rolled through some muddy hikes that would have sent other hiking shoes running. Because of their durable and waterproof design, the Salomons cleaned up and kept on hiking. The high-tensile material shows its quality over and over again.
The XA Pro 3D Trail Runners also features a unique easy lacing system that will make them a popular hiking shoe for small boys. The lacing system is built to last as well. There will be no yank and snap incidents with these at all.
The Salomon V8 Pro CLIMASALOMON Waterproof Trail Runners also have excellent traction. The All Terrain Contagrip design of the soles latches onto every bit of the ground, and these have among the best grip of any of the boys hiking boots on this list.
Salomon Speedcross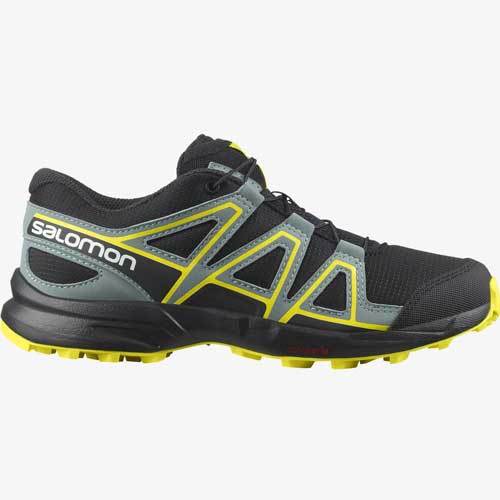 New to the 2023 list of best boys hiking shoes is the Salomon Speedcross. These excellently-designed trail runners use Salomon's unique lacing system for a secure and easy setup. Like the Pro V8 CLIMASALOMON, these shoes feature a mountain-goat-like grip that holds onto loose, soft, rugged, and uneven surfaces with ease. If you love hiking on slippery rocks like our favorite family hikes in Iceland, these are a great option.
Unlike the CLIMASALOMON, the Salomon Speedcross is not waterproof. If you're hiking in wet conditions, I'd recommend choosing a different model. But if a lightweight, grippy shoe is what you need, these really can't be beaten.
The design is excellent for the wide variety of activities that kids get up to on the trails. These boys' hikers will leave your children's feet in a good place at the end of the day, from hiking to running, climbing, and everything in between
Merrell Moab Kid's Hiking Shoes.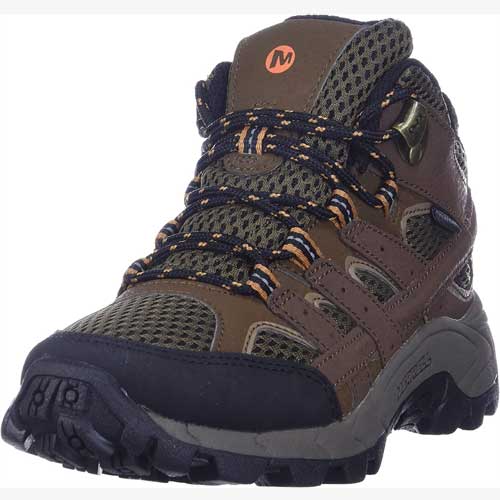 Merrell makes the list of the best boys hiking boots more than once. And this model, the Merrell Moab Kid's Hiking Shoes, has held a consistent position on our list. In fact, the Moab hiking shoes by Merrell are the hiking shoes that I normally wear, AND my wife's favorite hiking shoe as well!
The Merrell Moab Kid's Hiking Shoes have sturdy laces, excellent arch and ankle support (even in their low-cut models), and real shoelaces. The shoelaces could be a struggle for younger kids, but they are well-built and not prone to breaking for those who can tie their own laces.
These hiking shoes are definitely designed for the trails. They lack the flexibility that makes other boys hiking shoes more versatile for running and jumping. But if you're looking for dedicated boys hiking boots, these should make your list.
Columbia Kids Newton Ridge Boot
I'm a sucker for a classic hiking boot style. And if you're kids look at pictures of hiking with the kind of thousand-yard-stare that I do, the Columbia Kids Newton Ridge Boot should get them pretty excited. This boy's hiking boot looks great, but it's also an extremely high-quality hiking boot that will likely outlast your child's foot size.
The Columbia boys hiking boot is lightweight and durable. And the mid-height design makes this excellent for ankle support. The Omni-Grip rubber soles offer phenomenal traction, and the seams are designed to be waterproof. This makes this one of the best boys hiking shoes for wet or muddy hikes.
This is my favorite waterproof hiking boot for boys. It will handle whatever the trail sends at you and keep on going.
It's Time To Hit The Trails With These Boys Hiking Shoes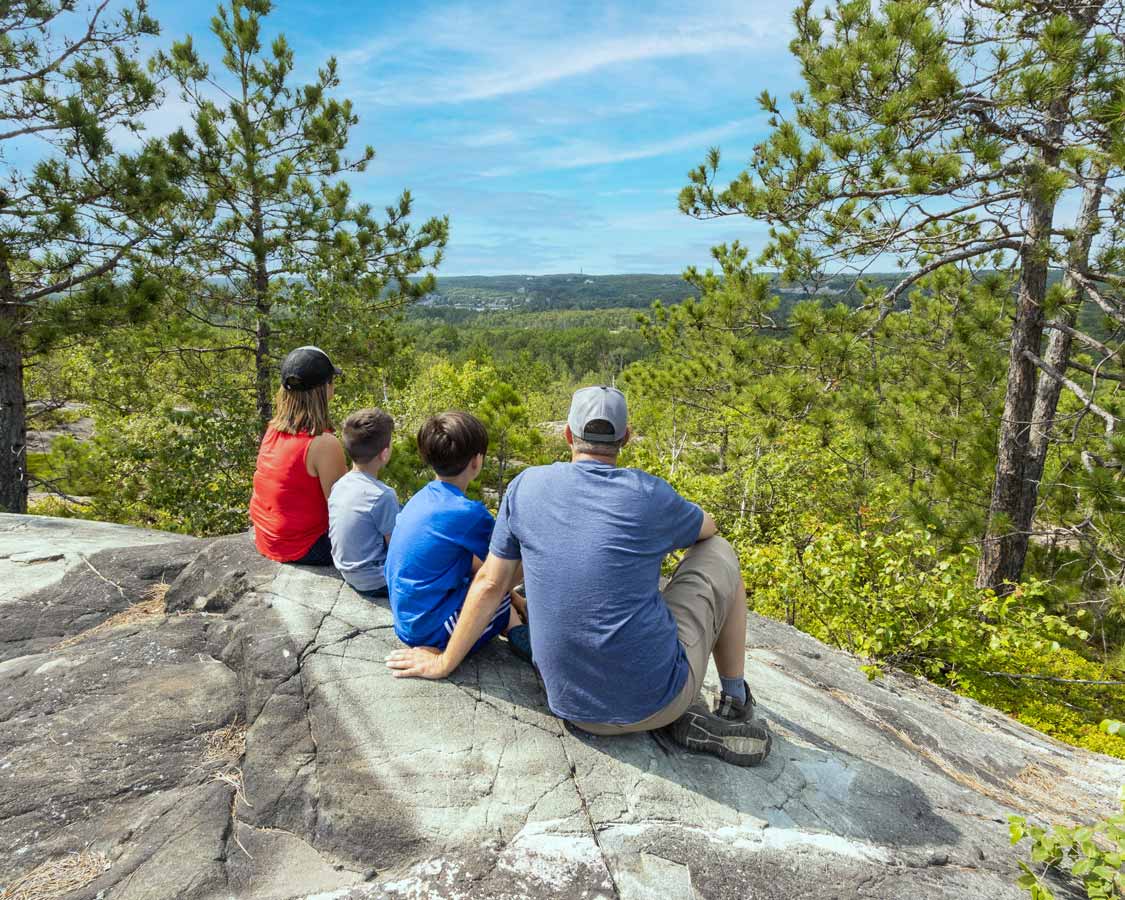 Whether your hiking style includes adventurous trails like the Cup and Saucer Trail on Manitoulin Island, Ontario, or short, scenic routes like the Garden of the Gods in Colorado Springs, these boys' hiking shoes will help you enjoy the outdoors comfortably.
Enjoy your time on the trails. Please remember to leave no trace. And don't hesitate to share your experiences in our Family Travel Support Group on Facebook.
This post may contain compensated links. Find more info on our disclaimer. Wandering Wagars is a participant in the Amazon Services LLC Associates Program, an affiliate advertising program designed to provide a means for sites to earn advertising fees by advertising and linking to amazon.com, amazon.co.uk, amazon.ca. Amazon and the Amazon logo are trademarks of Amazon.com, Inc. or its affiliates.
You May Also Like To Read: