Hiking in the winter is one of the best ways to enjoy the cold weather months. Our winter hiking tips let you enjoy this fun activity safely.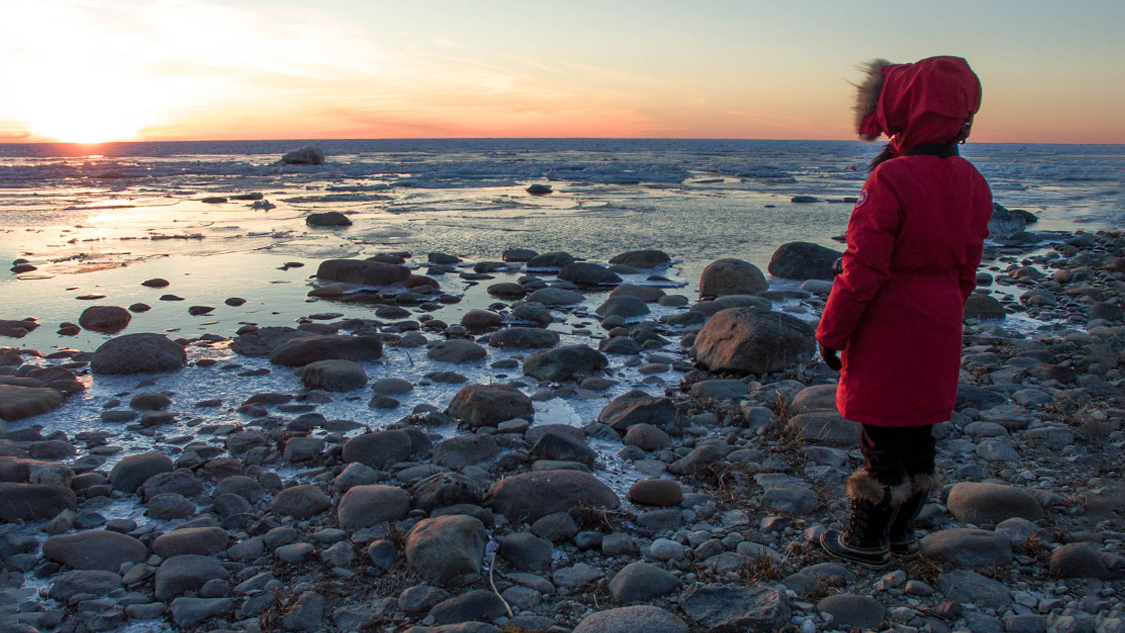 With shorter days and colder temperatures, the winter blahs are hard to avoid. But getting up and staying active is one of the tried and true methods of keeping spirits and energy levels high during the winter. Winter hiking is one of the easiest and best ways to get active and our tips for winter hiking have everything you need to know to safely hit the trails once the snow begins.
Hiking in the winter is amazing. Lush landscapes transform into snow-covered wonderlands while the ground sparkles as trillions of ice crystals reflect the rays of the sun. But like any outdoor activity, winter hiking requires a little bit of planning to allow yourself to enjoy it safely and comfortably.
Whether you're a fan of cold weather or not, there's no denying that staying active offers a huge boost to mental health. This is so important, especially during the months when our brains are less capable of creating serotonin, the happiness-boosting chemical.
I've enjoyed hiking throughout the world. From summer trails through Canada's best national parks, towering volcanic glaciers in Iceland, and even winter hiking in the high Arctic forests of Finland. In fact, hiking for me is a family experience, and I can usually be seen on the trails with my wife Christina and our two sons. And throughout our website, you'll find tips for outdoor living, family travel, and even some hiking disasters throughout the years.
These winter hiking tips will also help you keep moving, which is a great way to cure cabin fever and shift your mindset towards enjoying fun outdoor activities all year round.
And if you're interested in getting your whole family out on the trail, check out our tips for hiking with kids.
Out Top Ten Winter Hiking Tips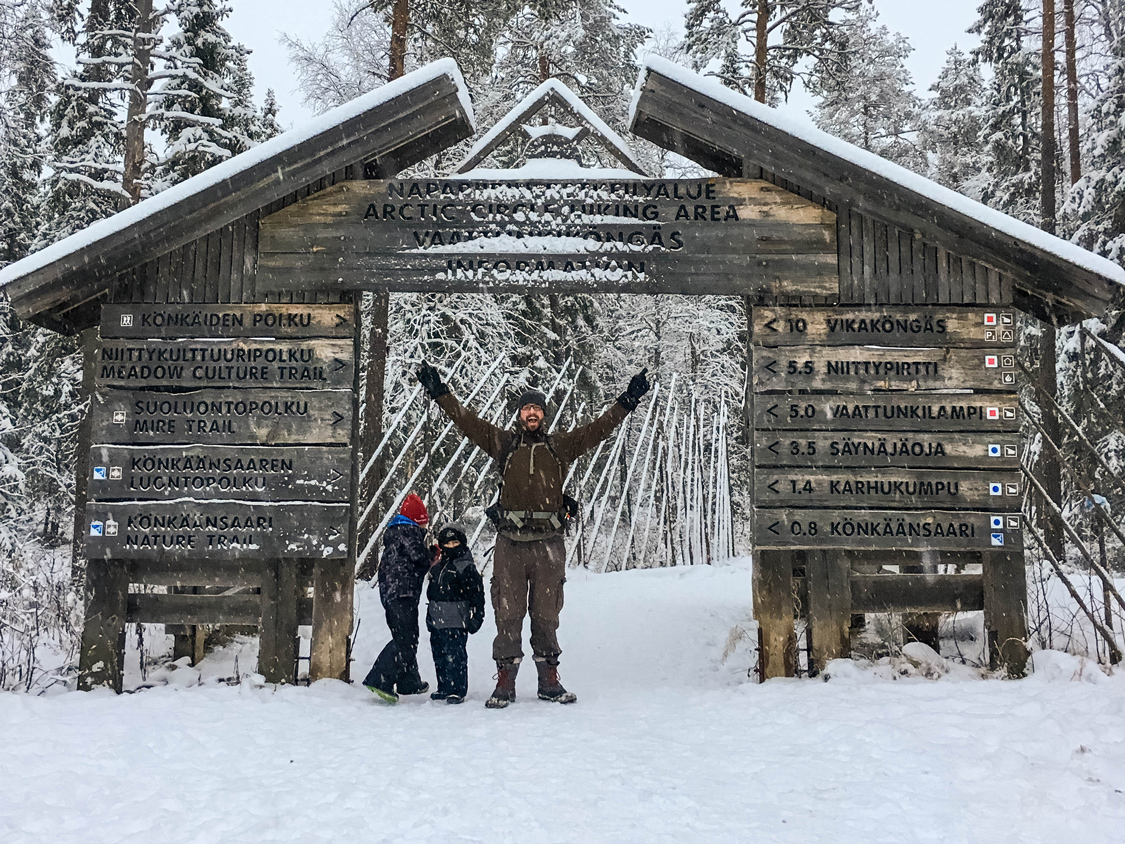 Winter hiking can be a very different experience than hiking during the warmer months. Both activities are incredible, but hiking during the winter requires additional planning as the hazards are completely different. But with a small amount of pre-planning and the right gear, you'll be perfect set to enjoy the outdoors once the snow falls. These winter hiking tips will make sure you enjoy this activity to its fullest potential.
Always let people know where you're going and when you're planning to be back. Communication is important for most hikes, especially in the backcounty. But during the winter trails are much less crowded and hazards can lie unseen beneath the snow. Always hike with a partner or, at the minimum, let others know where you're going and when you can be expected to return. Follow that up with regular communication when your hike is finished.
Start your hikes earlier. Unlike when we were enjoying hikes in Iceland under the sun at 1 o'clock in the morning, The days are much shorter in the winter. Start your hikes early to avoid hiking in the dark. And bring a flashlight just in case your hike takes longer than expected.
Don't rely on batteries. Cold weather can drain batteries faster than many people expect. It's also not rare for technology to malfunction during exceptionally cold days. Pack extra batteries and wrap them in insulation. On very cold days consider placing a hand warmer next to them.
Pack extra food. Hiking in the witner burns many more calories than during the summer. Burning calories helps your body generate heat for your to stay warm. Make sure to pack extra snacks in order to keep up your energy during your hikes.
Winter hiking is slower than summer hiking. Because of additional obstacles and the soft and sometimes slippery terrain of winter landscapes, hiking in the winter is often involves moving slower or more deliberately. Plan accordingly and aim for shorter distances than you would during warmer months.
Be aware of trail dangers. Snow and ice can hide trails and trail markers making it easy to get lost. Soft snow can also make dips and holes difficult to see. If possible, bring a trail map to ensure that you're following the correct trail.
Stay hydrated. Sometimes the cold weather hides our body's desire for water. It's important to drink regularly while winter hiking, even if you don't feel thirsty. Dehydration actually speeds up the onset of hypothermia. And if you feel thirsty, your body is already experiencing dehydration.
Dress For The Weather. Weather can change drastically over a short period of time. Make sure that you dress in layers with a comortable base layer (preferably made of wool or a synthetic material rather than cotton), a comfortable mid-layer, and then water and weather-resistant outer layer.
Know the Forecast and Trail Conditions. Before you set out on your hike, check the weather forecast and conditions of your destination. This will help you prepare for icey or snowy conditions, washouts, or other hazards that you may encounter while hiking.
Make sure you have traction. When winter hiking its important to have proper traction to avoid slips and falls. Wear insulated winter hiking boots with soft rubber soles that will give you good grip in slippery conditions. Also consider packing and using hiking poles with powder baskets. These can help both with traction and balance as well as for finding hidden obstacles under the snow.
Thes winter hiking tips offer simple and easy ways for everyone to get out an enjoy the trails. And beyond winter hiking boots and warm clothes, there's really not a lot that stands in the way of anyone enjoying cold weather hiking.
That being said, there are some things that can help make your cold weather hiking experience even safer and more enjoyable. Our winter hiking tips continue with our list of the cold weather hiking gear that we rarely leave home without.
What Winter Hiking Gear Should You Pack?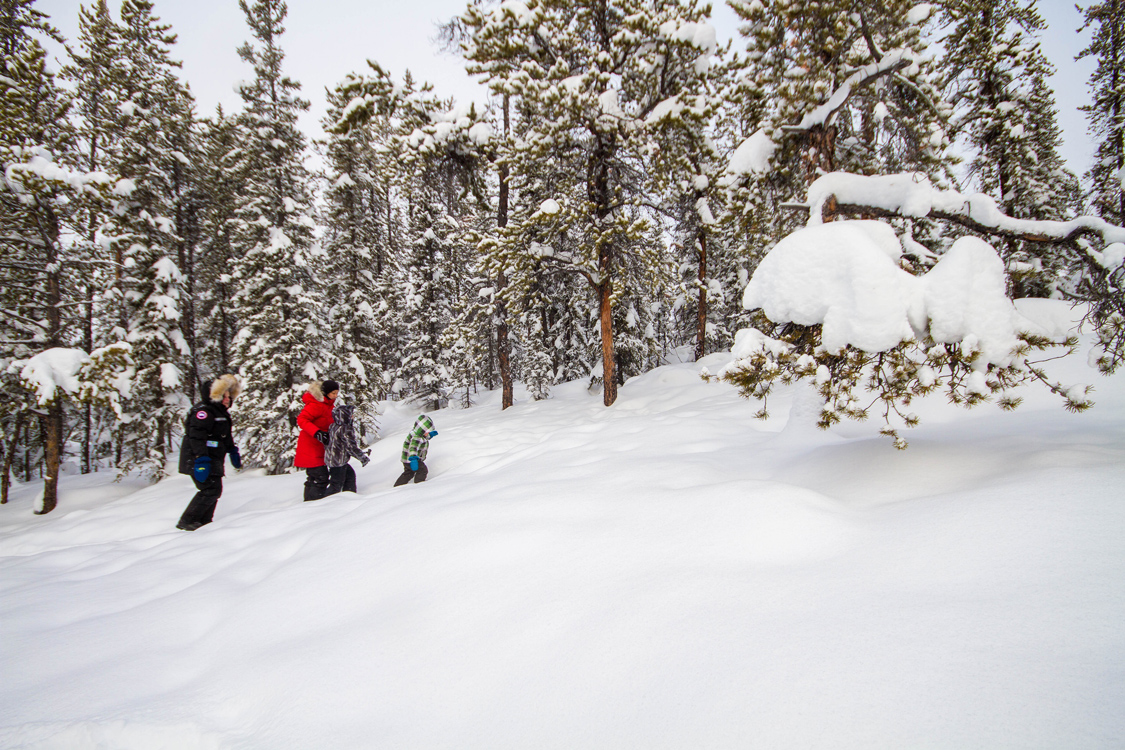 If you're wondering what to pack for winter hiking, it's good to know that there isn't much that you need to enjoy this fun winter sport. In fact, that's one of the things that I love most about this activity. It's really accessible to pretty much anyone who has access to some warm clothes, good boots, and a little bit of free time.
But, like any outdoor activity, having a little extra winter hiking gear can give you the chance to get out further, explore deeper, and hike more comfortably. So, if you've been bitten by the winter hiking bug and want to enjoy it even more, here is a list of some of the best things to pack for winter hiking.
Winter Hiking Essentials
These winter hiking essentials including winter hiking gear that I rarely, if ever leave home without. These are the items that can make every hike an enjoyable one.
Hiking daypacks. A daypack gives you some extra storage space for food, comfort, and gear. I always hike with a daypack to carry water bottles, first aid kits, and much more. Not every hiking backpack is built for every body though. Our guide to the best hiking daypacks will help choose the best one for you.
Flashlight. The sun sets early and fast during the winter. Unless you're planning on night hiking, it's no fun being caught in the dark before you've finished your hike. A headlamp or tactical flashlight allows you to navigate the trail safely as well as signal others if there's an emergency.
Water bottles. Unlike the summer months when we're often sweating and panting, when we're hiking in the winter it's easy to foget to drink. Always make sure that you have a waterbottle with you. Water bottles with straw systems are vulnerable to freezing at sub-zero temperature, so consider one with a wide, open mouth like a nalgene bottle. Fill it up with warmer water prior to leaving and tuck it inside your bag to help keep it from freezing.
High energy snacks. Winter hiking burns through calories much faster than winter hiking. Pack extra snacks for your outdoor adventure. Consider high-energy snacks such as trail mix and protein bars that combine sugar, protein, and fatty ingredients that can fuel you through to the end.
Trail Guide/Map. Snow and ice can make trails appear vastly different during the winter than during the summer. If possible, pack a physical trail map (because you can't trust batteries in the cold). These can often be printed from park websites or purchased at nearby outfitters.
Emergency Kit. Whether you're on a short or long hike, I highly recommend packing an emergency kit that includes a first aid kit, a multi-tool, and a basic fire-starting kit. These simple and lightweight items won't be needed 99% of the time, but on that 1%, they could be the most important thing that you carry. This is the multi-tool that I always have with me when I'm traveling, camping, and hiking. I have my own self-made first-aid kit, but for those who haven't been collecting necessities for years, this has everything you'll need.
Nice To Have Gear For Winter Hiking
Some gear for winter hiking isn't necessary but can sure come in handy in the right circumstances. Here are a few items that you might want to consider packing for your cold weather hiking experience.
Gaiters. Gaiters can be very useful if you're planning on a hike that might involve deep snow. These calf-high leggings help to prevent snow from getting inside your boots, which can lead to wet socks and cold feet. These ones are excellent and affordable.
Microspikes. Winter hiking often involves traversing icey terrain or frozen rivers. Microspikes, crampons, and snowshoes are three ways to safely traverse slippery trails. Microspikes fit over your shoes and offer excellent traction on ice, and they can pack away easily into your daypack.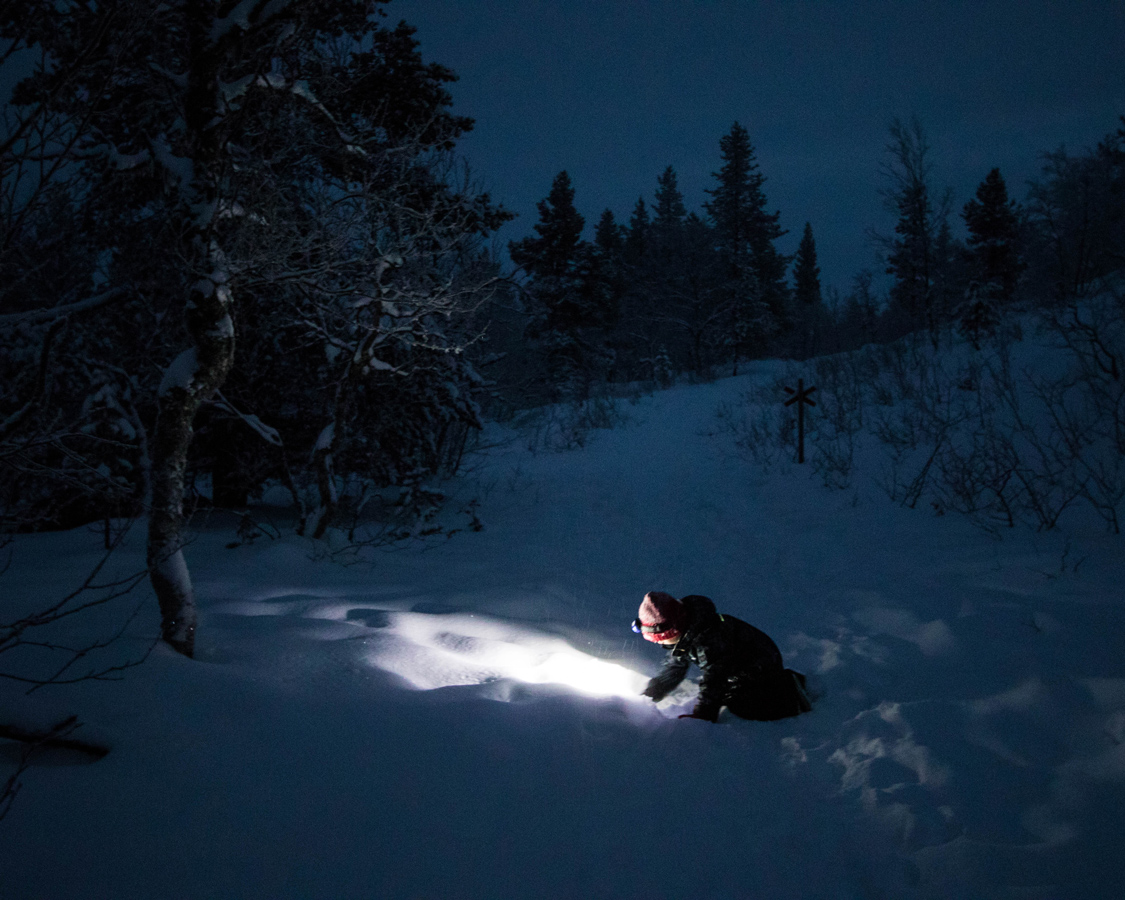 Know The Symptoms of Hypothermia
One of the most important tips for winter hiking is understanding the signs of hypothermia. Even a basic understanding of hyporthermia can save you or someone elses life on the trail.
Hypothermia happens when your body's core temperature lowers to a point where muscular and cerebral functions are impaired. There are many levels of hypothermia, and identifying it quickly can help avoid serious danger.
It's important to remember that if you even suspect that you or someone in your party is beginning to experience hypothermia, you should begin to head back. Don't try to tough it out because getting back becomes that much harder as you travel deeper into the wilderness.
The symptoms of hypothermia:
Shivering
Exhaustion or lethargy
Confusion
Loss of coordination, starting in the hands and feet.
Memory loss
Slurred speech
Conditions that can lead to hypothermia:
Cold temperatures
Wetness
Improper clothing
Fatigue, exhaustion, dehydration, inadequate food
Alcohol
How to treat hypothermia on the trails:
If you even suspect that you or someone in your hiking group may be suffering from the onset of hypothermia, it is important to act as quickly as possible. The following steps can help reduce hypothermia when outdoors.
Reduce Heat Loss by removing the person from wind and cold elements where possible. Remove any wet clothing (take special note of areas of high heat loss such as socks, underwear, and hats). Provide shelter and dry clothes where possible.
Offer water and food to fuel healing. Dehydration is a leading cause of hypothermia. Offer warm water where possible and high-energy foods, including nuts, protein bars, and sugars. Avoid alcohol, caffeine, and nicotine.
Give them warmth through shared body heat, dry clothing, and/or sleeping bags. If you have hand warmers, surround the patient with them in areas such as the hands, feet, groin, and armpits.
Encourage the patient to be active. Physical activity helps your body generate warmth. Violent shivering is a body's method of generating heat. If the person is able, encourage them to do jumping jacks, run in place, or by moving arms and legs inside their sleeping bag.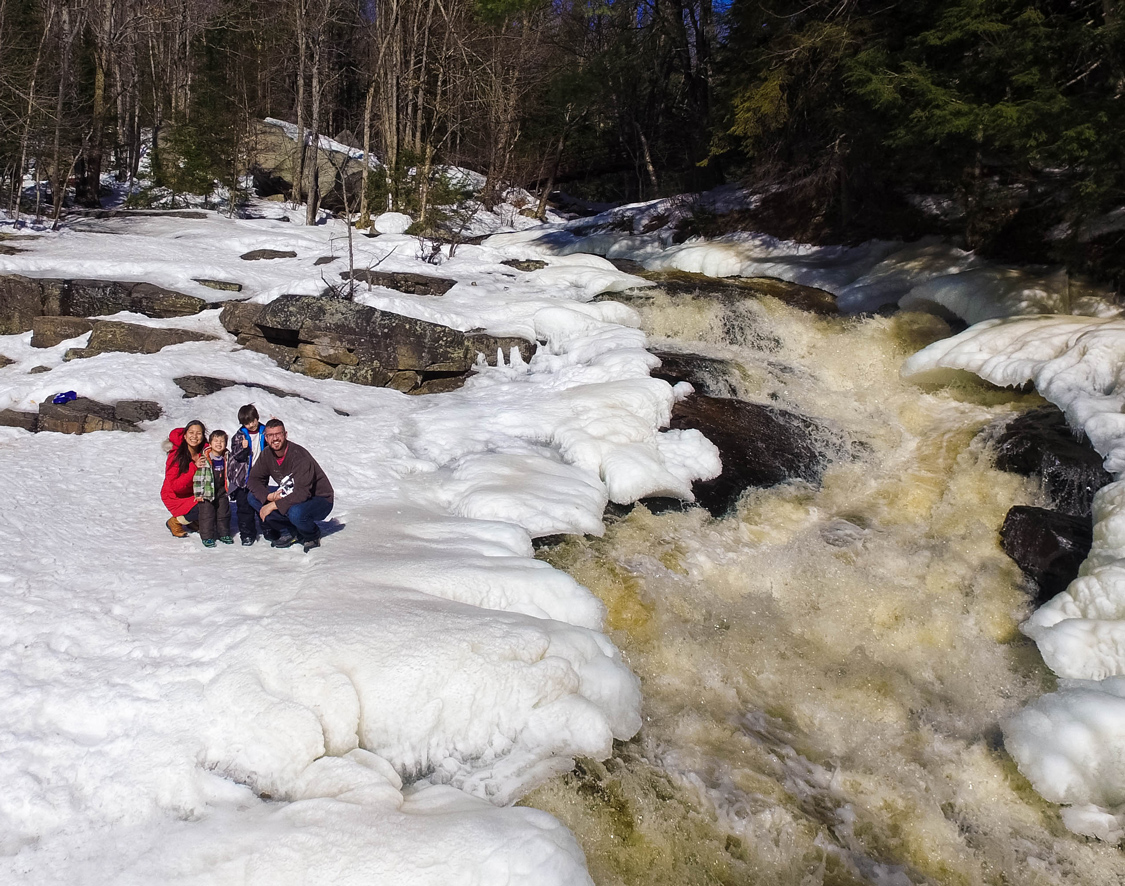 These Winter Hiking Tips Should Have You Ready To Get Out On The Trails
Whether you're new to hiking in winter or you're an experienced hiker looking to get some tips for winter hiking, I hope this has helped you gain some confidence to enjoy one of our favorite outdoor experiences.
Hitting the trails during the snowy months is one of the best ways to enjoy the outdoors. So bundle up and get ready because there's a snowy trail waiting for you.
You May Also Like To Read: