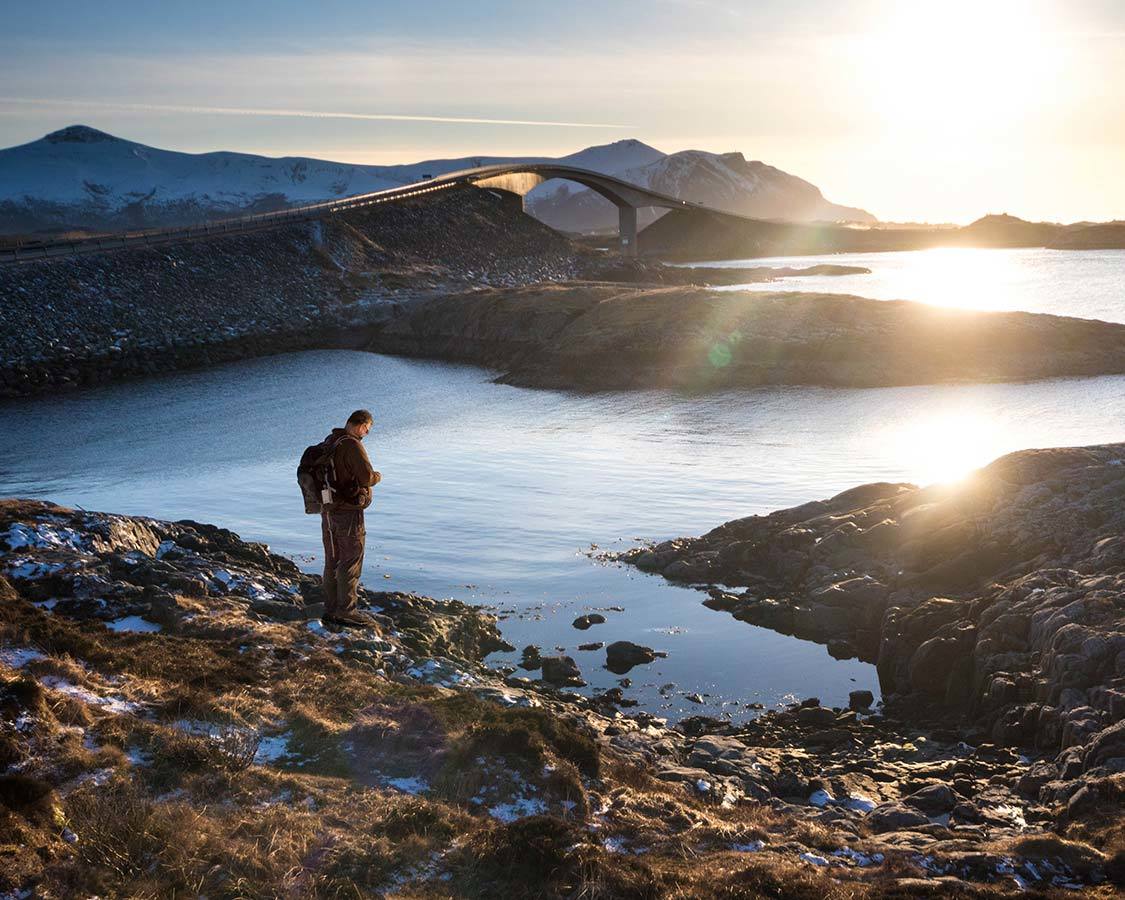 There are few pieces of gear that are more important to outdoor lovers than the best hiking daypacks. Whether you are hiking, biking, or skiing, the best daypack will stay with you wherever you go. Daypacks are used for hauling food, water, gear, first-aid kits, and so much more. And picking up the best daypack means putting a whole list of factors into play. Something comfortable enough that you can wear it all day, yet durable enough that it won't wear and tear with a lot of use.
Daypack prices can vary widely depending on brand, features, material, and accessories. And while some people can get by with a cheap daypack for carrying light gear on short trips, those who are looking for daypacks for hiking, biking, and hauling expensive gear on big trips might be looking for something a little more high-end.
Through 38 countries and countless miles of hiking, I've tested out some of the best daypacks. I've brought that knowledge together to pick through some of the top offerings on the market and help make it easy to choose your perfect trail accessory.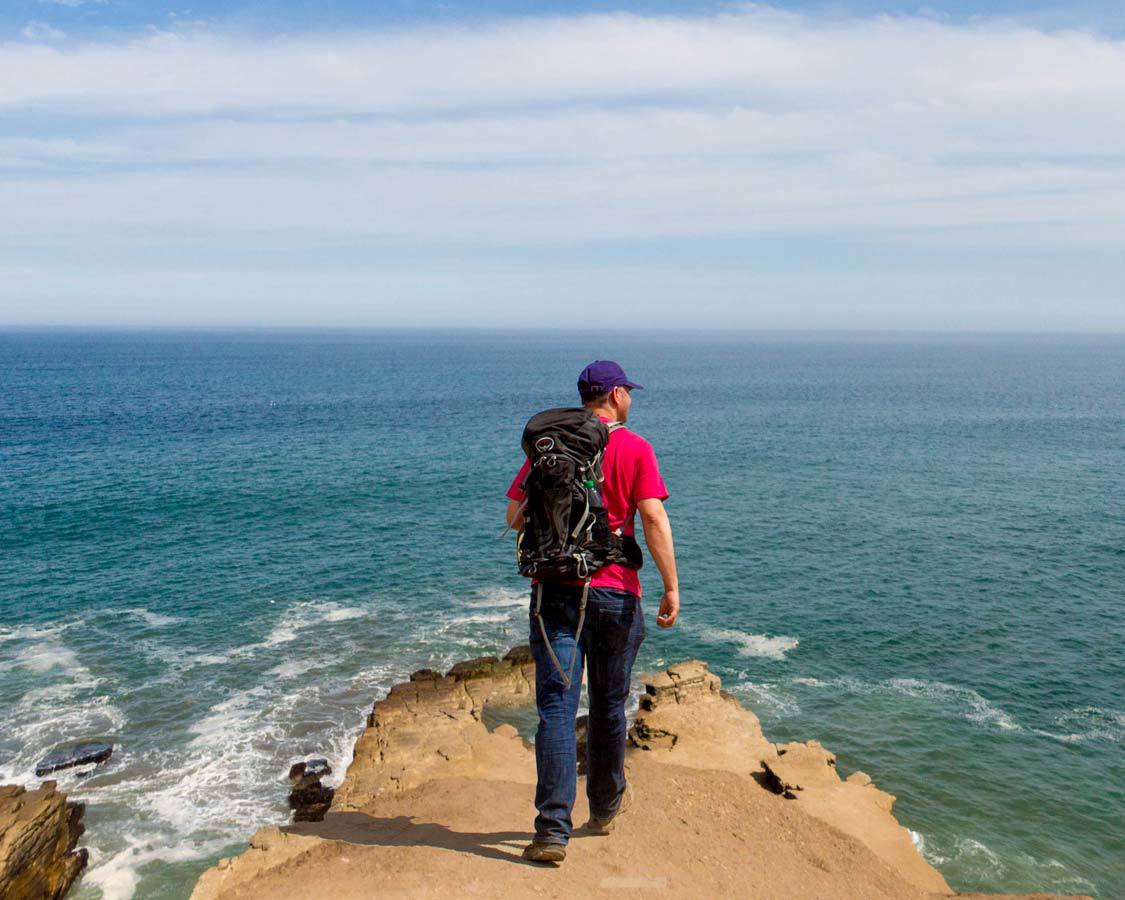 What To Consider When Shopping For A Hiking Daypack
Picking the best hikers daypack isn't too difficult if you know the best daypack features to look for. To help you buy the best daypack for hiking, here are the top features to consider:
Price – There's no doubt that one of the most important factors when buying a daypack for hiking is price. A great daypack shouldn't be unaffordable. On the other hand, a great daypack can be worn for years. So it's worth investing in a daypack that best fits your needs. We've reviewed a number of budget daypacks to high-end bags and have picked out some of the best in each price range.
Activities – Have a good idea of what your main activities will be before buying a hiking daypack. If you're focusing on short day trips, a lightweight pack may be all the tool that you need. But, if you love going on technical trails, climbing, or long days on the trail, you might need a daypack that has more features or packing capability
Weight – Weight is one of the biggest factors that many people consider when choosing the best hiking daypacks. However, often even a lightweight daypack can easily be dwarfed by the gear you put inside it. Weight is important, especially for technical hikers. However, it shouldn't overshadow comfort and functionality.
Comfort – The most comfortable daypacks have great airflow and ventilation on your back. Some packs, such as many by Osprey have a suspended mesh that allows for more airflow on your hikes. Many people find that daypacks with a more traditional foam padding can cause increased back sweat. The comfort of the pack can also revolve around whether the pack is framed or frameless. Generally, framed backs add comfort and rigidity, however, they do so at the cost of added weight.
Capacity – Backpack capacity is measured by the number of liquid liters that will fit within. Most hiking daypacks capacity ranges between 10-35 L. Depending on your frame size you may want to consider a pack in the lower or higher capacity ranges. Personally, I prefer larger packs and often carry a 38L pack.
Features – Choosing the best hiking daypacks isn't all about capacity and comfort. The pack needs to have the organization and features that you need to spend a day on the trails comfortably. Daypack features such as hip belts, sternum straps, and hydration compartments can mean all the difference when you are hiking. Making sure that your daypack has the features you need should be a big part of your purchasing decision.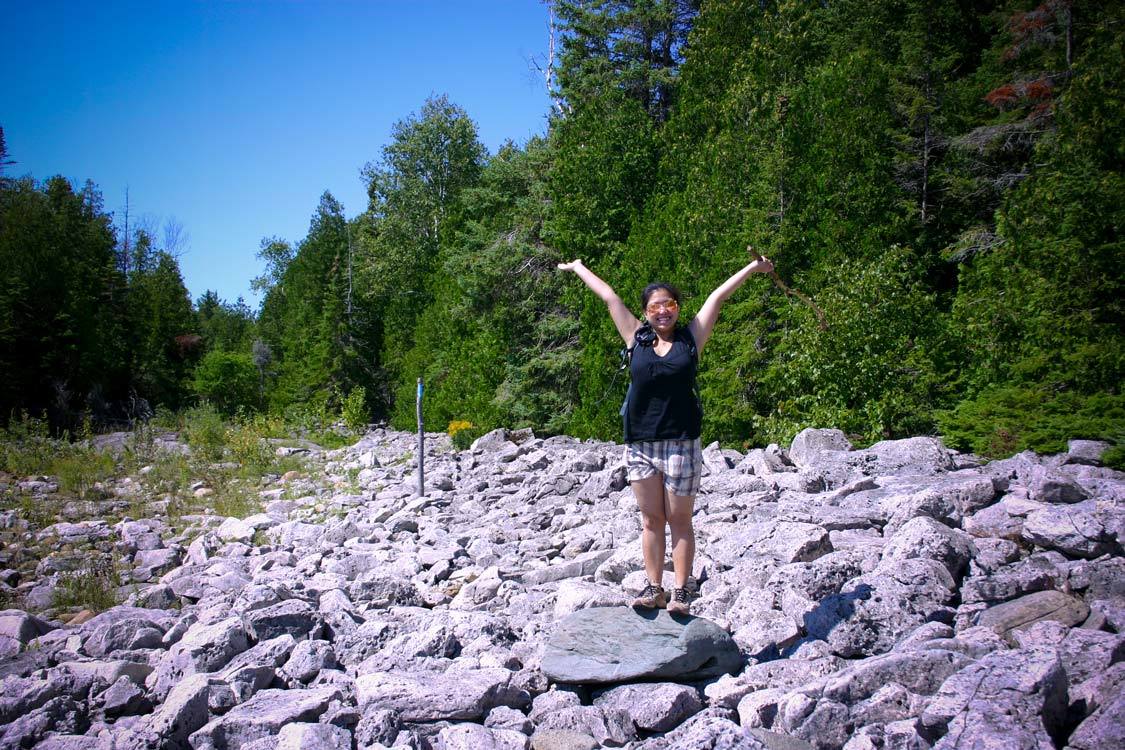 The Best Hiking Daypacks For 2019
Whether you are looking a short hike or a long day on the trails we've got you covered. From budget packs to high-end daypacks, these are our favorite daypacks for hikers.
Weight: 1 lb. 10 oz. | Capacity: 22L |
The Talon 22 by Osprey is a smaller pack that offers one of the best combinations of comfort, convenience, and functionality. This lightweight pack has a well-ventilated padded foam back with extremely comfortable hip and shoulder straps. Osprey daypacks are well trusted for their high build quality and an excellent warranty. The Osprey Talon has a good amount of room for light trails. The storage compartment is conveniently arranged for easy access. While the Osprey Talon was designed with larger body frames in mind, their slightly smaller Osprey Tempest model may be preferable for those with a smaller frame.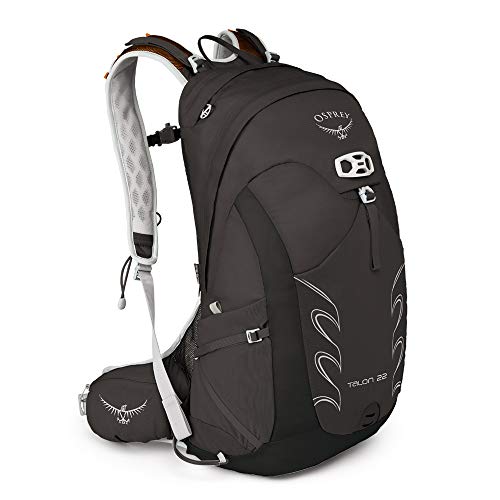 Find The Latest Price On Amazon
Weight: 1 lb. 70 oz. | Capacity: 24L
The Deuter Speed Lite 24 is another incredibly light and durable small daypack for hikers. While not as popular as the Osprey Stratos, the Deuter Speed Lite should make the list for anyone seeking a great daypack. The Deuter Speed Lite is a roomy 24l pack that is also one of the lightest packs in its range. The Deuter Speed Lite dissipates heat very well. The hydration reservoir is insulated. This is a surprising feature in a pack that's so light. But what really makes the Speed Lite stand out is the price. It can be found for well under the $100 mark, which makes it one of the best budget daypacks available. The pack is also available in a smaller 20l version and larger 32l model.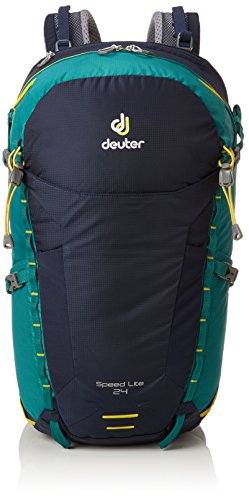 Find The Latest Price On Amazon
Weight: 3.25 lbs | Capacity: 34 L
Not everyone is looking for a small, flexible daypack for hiking. Some hikers, myself included, like something with more room, flexibility, and features. The well-designed frame of the Osprey Stratos 34 can handle heavy loads. The excellent mesh-back ventilation keeps all that head away from your body. This combination makes the Stratos my go-to all-around hiking backpack. The panel-loading design makes the Stratos great for organization. If you don't mind the high weight to volume ratio, the Osprey Stratos 34 offers one of the best lineups of features, a great build quality, and the versatility to carry as much or as little hiking gear as you need. If you want similar durability in a smaller pack, you may want to consider the Osprey Stratos 24.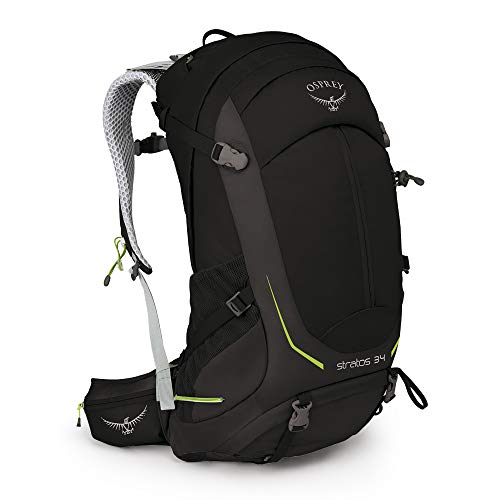 Find The Latest Price On Amazon
Weight: 2 lbs. 4 oz. | Capacities: 38L
If you want capacity, but aren't willing to sacrifice weight, you might want to consider the Granite Gear Crown2 38. This cavernous pack is as large a pack as I would consider for day hiking. But, if you're a photographer, hiking with kids, or doing any number of things that may require you to carry gear for more than just yourself, this is a great pack to consider. The Granite Gear Crown2 has a super-supportive and comfortable hip belt. And coming in nearly a full pound below the Osprey Stratos, it's capacity is really impressive. If you do a lot of short day hikes, the Crow2 might be overkill. But, if you are looking for something that can handle long days, and even the occasional overnighter, the Granite Gear Crow2 38 might be perfect for you.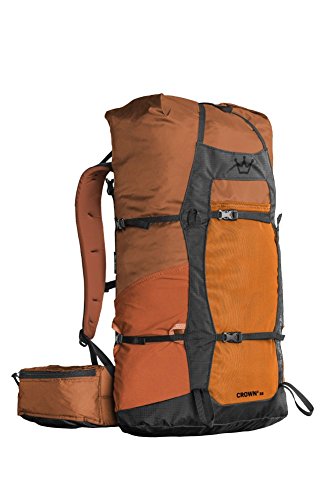 Find The Latest Price On Amazon
Weight: 2 lb. 10 oz. | Capacity: 24L
One thing that none of the other hiking daypacks listed here include in their price is a hydration system. All of the models integrate well with hydration systems that you purchase separately. However, the Camelbak Fourteener 24 comes fitted with a hydration system. And that saves you one extra purchase. The Camelbak Fourteener 24 isn't light compared to some other daypacks of a similar size. But the pack is quite comfortable with a sturdy hip belt and an additional water bottle holster for those who drain their hydration bladder dry. If you love the Camelbak hydration system, this one may be for you. If you find it too large, you may want to consider the Camelbak Fourteener 20 instead.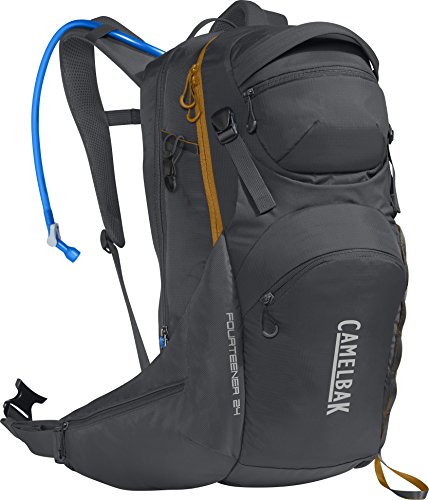 Find The Latest Price On Amazon
Best Collapsible Daypack – Outlander 35L
Weight: 11.5 oz Capacity: 35L
If you are looking for a well-built, durable, ultra-lightweight daypack for hikers but are interested in capacity and a pack that can be packed away, the Outlander 35l is definitely one to consider. The capacity of the Outlander 35 makes it one of the largest on this list. But at 11.5oz, it's spectacularly light. This pack is tough too. The Outlander is both water-resistant and abrasion-resistant. It's also excellent for the organization junkie due to the multiple compartments and an internal zippered pocket. This pack is so lightweight and foldable that it's great for traveling hikers. You can fold it up and put it in a larger pack for easy storage between hikes.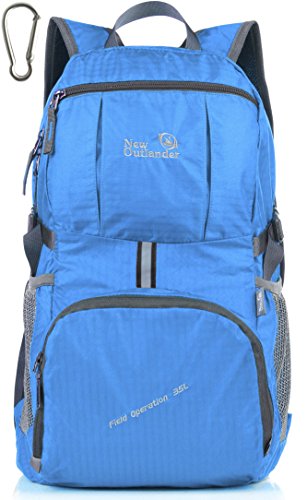 Find The Latest Price On Amazon
Have you found a hikers daypack that works really well for you? Make sure you share it in the comments. You can also visit us on Twitter and share your thoughts on the best daypacks there.
This post may contain compensated links. Find more info in our disclaimer. Wandering Wagars is a participant in the Amazon Services LLC Associates Program, an affiliate advertising program designed to provide a means for sites to earn advertising fees by advertising and linking to amazon.com, amazon.co.uk, amazon.ca. Amazon and the Amazon logo are trademarks of Amazon.com, Inc. or its affiliates.
You May Also Like To Read: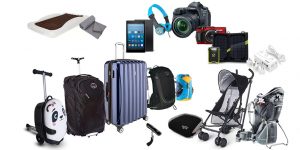 The Ultimate Guide To The Best Family Travel Gear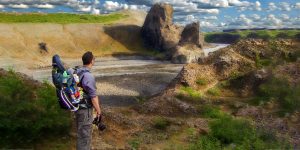 The Best Child Carrier For Family Travel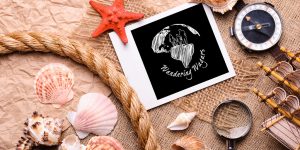 Pin This Post For Later: