Choosing the best women's hiking boots means a blister-free, enjoyable hiking experience. We tested ten hiking shoes for women to find the best of the best.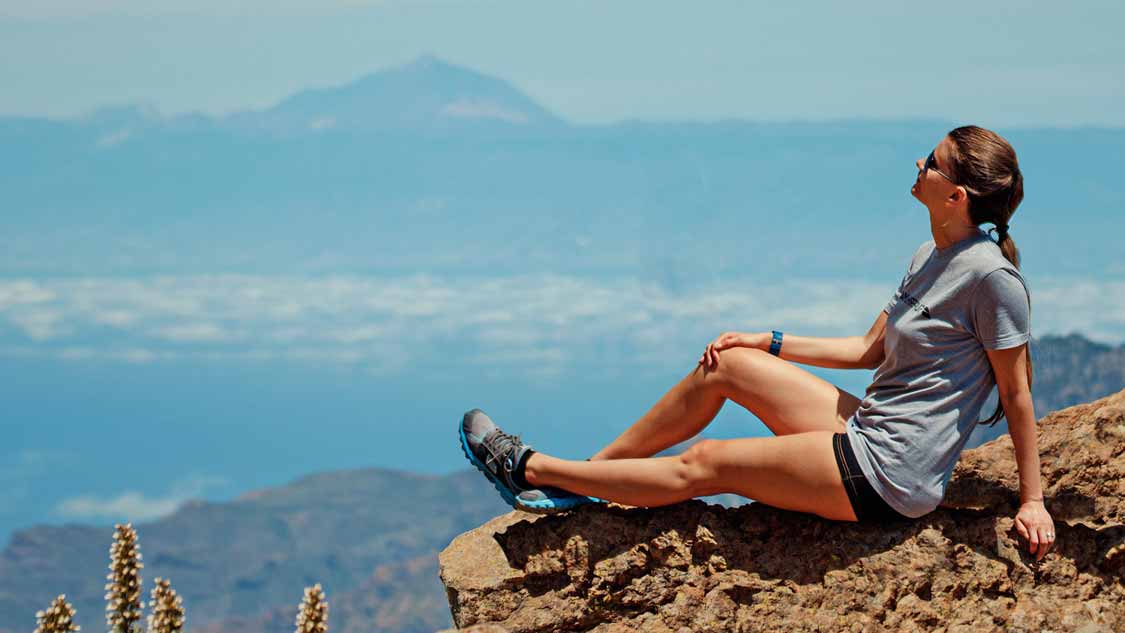 Whether you're enjoying your time in the national parks, hiking family-friendly trails, or tackling 14ers in Colorado, a great pair of women's hiking boots can mean the difference between fun and misery.
When it comes to protection, comfort, and support, hiking boots offer the most reliable and focused design for everything from groomed paths to technical trails. There are many models out there, so we break down the best women's hiking boots of 2023, from lightweight, trail-runners to solid hiking boots built for epic routes.
Hiking has been a big part of my family's journey around the world. With each new destination, we seek out hiking trails to explore. Whether we're strolling along trails at Garden of the Gods in Colorado Springs, scaling the Atlas Mountains in Morocco, or hiking volcanic craters in Iceland, hiking is one of the best ways to tune into each new place we visit.
Choosing your shoe style can be confusing with materials such as leather, suede, mesh, poly-blends, and more. And then there's support. Choosing the best hiking shoe for women means deciding on a design that will support your feet and ankles where you need it most.
I LOVE researching hiking gear, so helping you with these choices is something that I get ridiculously giddy about. We spent a lot of time studying women's hiking boots to find which ones will have you walking on a cloud and leave you too sore for hiking the next day.
Further down this list of the best hiking shoes for women, we'll share the criteria we look for when choosing them. But, to save you time, we'll start with our top picks.
The Best Hiking Shoes For Women
What We Look For In The Best Women's Hiking Shoes
There are quite a few things that we take under consideration when we evaluate women's hiking boots. Because choosing the wrong ones can lead to uncomfortable feet, or worse, making a hiking fan fall out of love with the outdoors. The more enjoyable the hiking experience, the more likely they will enjoy a lifetime of outdoor adventures!
Comfort
Comfort is the number 1 factor when choosing the best women's hiking shoes. Uncomfortable feet make for miserable hikers.
We look for women's hiking boots that are flexible, light, and comfortable, and offer support that will keep you moving on even the longest trails.
Durability
The second factor that we consider is all about finding a hiking boot that will last. The costs associated with good-quality hiking shoes can be high, so purchasing a pair that will last is something that we all want.
We look for women's hikers that will take everything you throw at them and still hold their seams. Durability and build quality will make for a shoe that can keep up with everything you do.
Grip
We want hiking shoes with excellent traction to help support you in every scenario. We look for shoes that will keep their grip, even on the slipperiest surfaces.
Support
Lastly, the best hiking boots for women need to have high-quality support that will keep feet, knees, and ankles in great shape for years to come.
We look for shoes with quality arch support, firm ankle support, and enough rigidity to keep you hiking for years to come.
Now that you know how we choose women's hiking shoes, here is our list of the top models.
The Best Mid-Ankle Hiking Boot For Women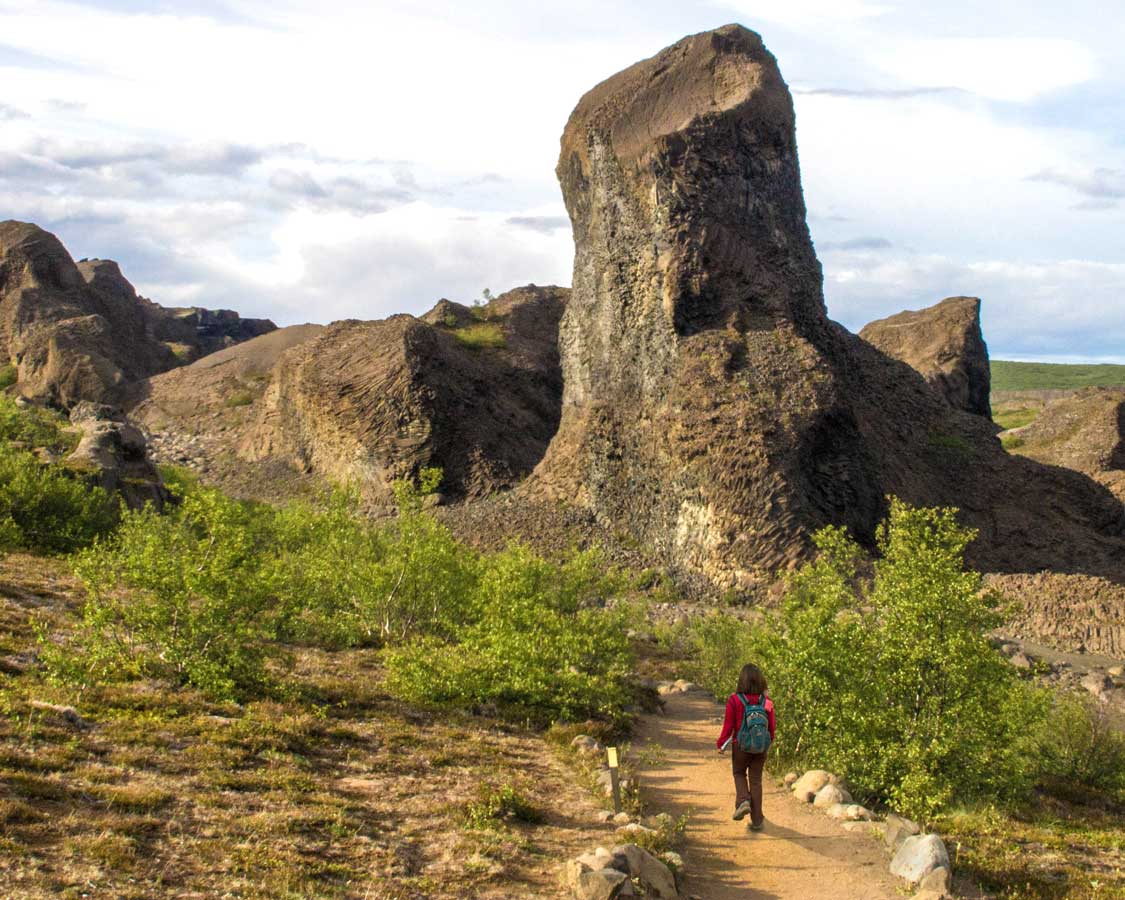 Women's mid-ankle hiking boots offer a convenient midpoint between the sturdy and stiff features of high-ankle boots and the lightweight comfort of a low-ankle shoe or trail runner. But, it does this without sacrificing all of the ankle support.
If you're looking for a sturdy pair of all-purpose hiking shoes that can be used across multiple terrains and environments, the mid-ankle design is for you. We find them to be the most versatile hiking boots for most hikers.
Top Choice – Salomon X ULTRA Pioneer CLIMASALOMON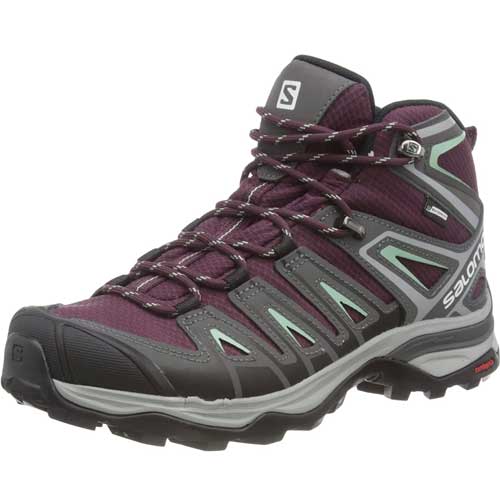 Salomon has consistently built some of the most exciting and reliable women's hiking boots on the market. And their latest iteration of the X Ultra-series takes everything they have done and brings it up another notch.
The X Ultra Pioneer is significantly lighter, more durable, and has better water resistance than past models. Yet, it still holds on to the incredible support points and comfortable insole that we've loved about past models in this series.
The Salomon X Ultra 4 offers the weight and comfort of a trail runner with the support and grip of a mid-ankle hiking boot. In fact, I'd go so far as to say that it's more on par with a running shoe than it is with a traditional women's hiker.
That lightweight and comfort doesn't come with the sacrifice of other important hiking boot features such as traction and waterproofing. It's truly one of the best all-around women's hiking boots on the market.
If you require excellent ankle protection or a stiff sole, you might want to consider something in a high-ankle boot. But if you have been wearing low or mid-ankle hiking boots in the past and are looking to move up in quality, this model should be on your list.
Budget Option – Merrell Moab 2 Mid-Ankle Hiking Boots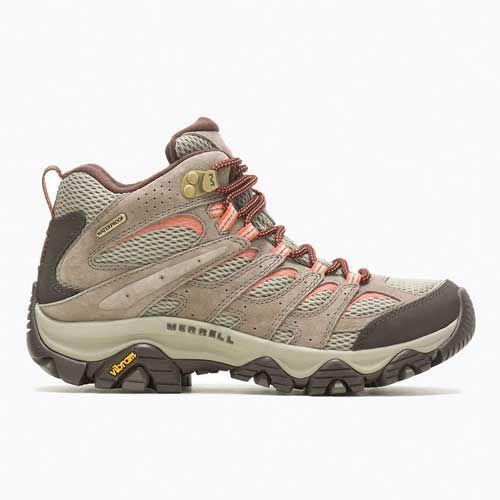 I have been a huge fan of Merrell hiking boots for as long as I can remember. Perhaps it's the fact that they come in both regular and wide-foot designs so that they can fit a large array of women's feet. Or, perhaps it's the fact that they've never let me down through countless hikes in Iceland, Colorado, and around the world.
These boots are incredibly tough, comfortable, and breathable, which is excellent if you're caught in the rain or find yourself in any low-water crossing. They are also among the most affordable women's hiking shoes.
Most of the time, Merrel Moab 3s are what you'll find on my family's feet. That's because they are excellent hiking boots, and they come in at a fraction of the cost of many of the higher-end boots.
Are they the best? No. But they are the best for the money. By far.

The Best Low-Ankle Hiking Boot For Women
Low-ankle hiking shoes are fantastic for those looking for a lightweight, flexible and comfortable hiking boot who don't need the extra support of a mid or high-ankle boot.
These are the go-to hiking shoes for women who enjoy trail walking, day hiking, and exploring well-trodden trails where the chance of encountering uneven terrain is less likely. Consider a mid or high-ankle boot if you're thinking you might be doing some scrambling or hiking among rocks, carrying a heavy load, or other strenuous hiking.
Top Choice – Oboz Sawtooth II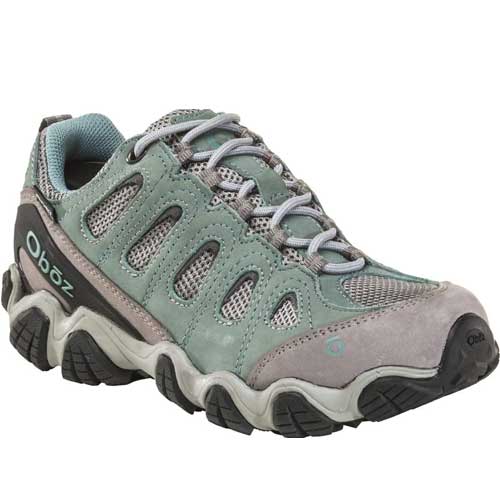 Oboz is known for crafting world-class women's hiking shoes. And if money were no option, the Sawtooth II model would be on my feet almost every day. They are sturdy and waterproof and offer some of the best traction under nearly every circumstance.
At 1 lb 12.4 oz for the pair, the Sawtooth II by Oboz is lightweight and versatile with a comfortable insole that offers a stiff base for rough and slippery surfaces.
The one downside of the Oboz continues to be their choice of laces and how they connect to the shoe. I'd like to see them use something less bulky for the price where you have easier access to adjust them towards the bottom.
Budget Option – Merrell Moab 3 Low Hiking Shoe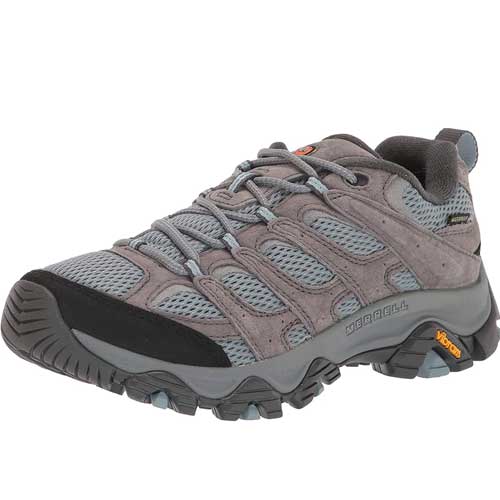 Once again, Merrell steps up and offers all of those looking for a lower-budget women's hiking shoe the chance to get into the game. These budget-friendly women's hiking shoes come in both wide and regular styles to fit most women's feet. They are comfortable right out of the box and don't require much work to break them in.
For those looking for a bit more breathability, the Moab Low comes in a vented, waterproof model that works for just about any hiking situation. Typically when I shop for women hiking boots, I always opt for the waterproof models, as I'm constantly chasing my kids into the water. It seems that Merrell recognizes that and always has this option on the table.
These hiking shoes come in at about 1 lb 12 oz, which is slightly lighter than Oboz Sawtooth II. And they are also a good deal less expensive.
Best Lightweight Hiking Shoe For Women
So you love hiking, but you don't like classic women's hiking shoe styles. I get it. These lightweight women's hikers fit somewhere between the classic running shoe, the trail runner, and the low-cut boot making for one of the most lightweight, comfortable, and versatile hikers for those who like to explore gentle trails.
Lightweight hiking shoes tend to be lighter than boots, more durable than trail runners, and generally more stylish for those who might also like to wear them for urban exploring.
The designs tend to focus on lightweight mesh tops that help with breathability but contain a leather sidewall that offers improved support and firmness.
Top Choice – Salomon OUTPulse Low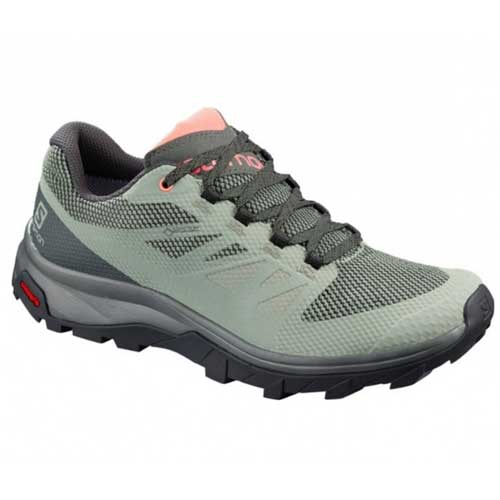 One of the best lightweight women's hiking shoe designers has been and still is Salomon. Their OUTPulse Low model is designed for flexibility and versatility allowing hikers to stay agile on well-worn trails while still offering protection for soles and toes.
At 10.5 oz per shoe, these are among the lightest hiking shoes on the market. The OUTPulse model is also waterproof, which is fantastic for small stream crossings.
Budget Option – KEEN Terradora II Waterproof Low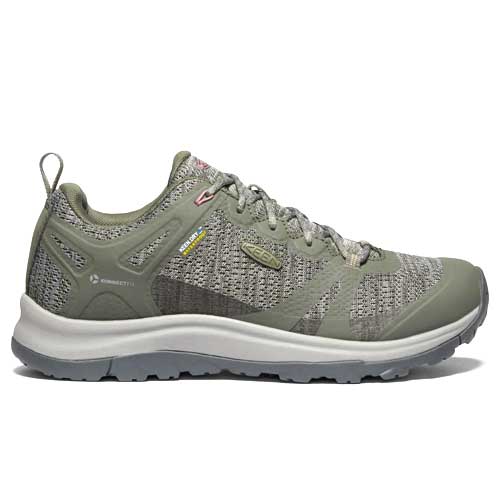 A quick caveat here, I love the KEEN Terradora II waterproof, but women with narrower feet generally prefer them.
These nimble and lightweight hiking shoes provide decent stability and protection from sharp rocks and stubbed toes. The soles offer excellent grip, making them a nice option for those who hike along rivers or on slippery surfaces.
They are also waterproof. And at 1 lb 5.2 oz for the pair, they are decent weight, coming in slightly heavier than the Salomons.
Best Trail Runners For Women
I LOVE trail runners. They are light, comfortable, and a great option for hikers who love to tackle trails with speed or fitness in mind.
Because trail runners are so lightweight, they are also popular with thru-hikers and cross-country runners. They tend to offer better hiking support and grip than running shoes but little to no ankle support.
These aren't a great option for those who carry a heavy backpack or a baby carrier for hiking. That's because the lack of lateral support makes ankle sprains much more common. But, if you're hiking some long trails with just a light pack and a lot of energy, women's trail runners will serve you very well.
Top Choice – Altra Lone Peak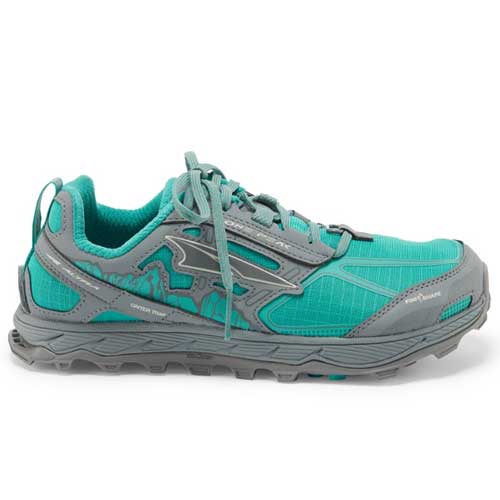 Altra Lone Peaks have been a staple for thru-hikers on the Pacific Coast Trail and the Appalachian Trail for quite a while now. Their wide-toe shoe design is friendly for those who spend long hours on the trail and need room for the inevitable swelling that comes from a lot of time on your feet.
The Altra Lone Peak design is ingenious. Although it's not waterproof (the design is more focused on breathability), it does have gaiter tabs that do an excellent job of keeping dirt and stones from entering your shoe while on the trail.
At 1 lb 2.4 oz for the pair, these are among the lightest hiking shoes on the market.
Waterproof Option – Merrell Trail Glove 6 Trail Running Shoes
If you're looking for a waterproof women's trail runner, the Merrell Trail Glove 6 is our choice. These hikers are another favorite among thru-hikers and cross-country runners and have a rock plate to help protect the hiker's feet from rough terrain.
They are slightly heavier, at 1 lb 8 oz than the Altra's. The waterproof design is excellent for muddy trails, small streams, and puddles. And the soles offer excellent traction in all conditions. If you like this style over the Altra's, the Merrell Trail Glove 6 also has a non-Gore-Tex style.
It's Time To Hit The Trails With Your New Women's Hiking Boots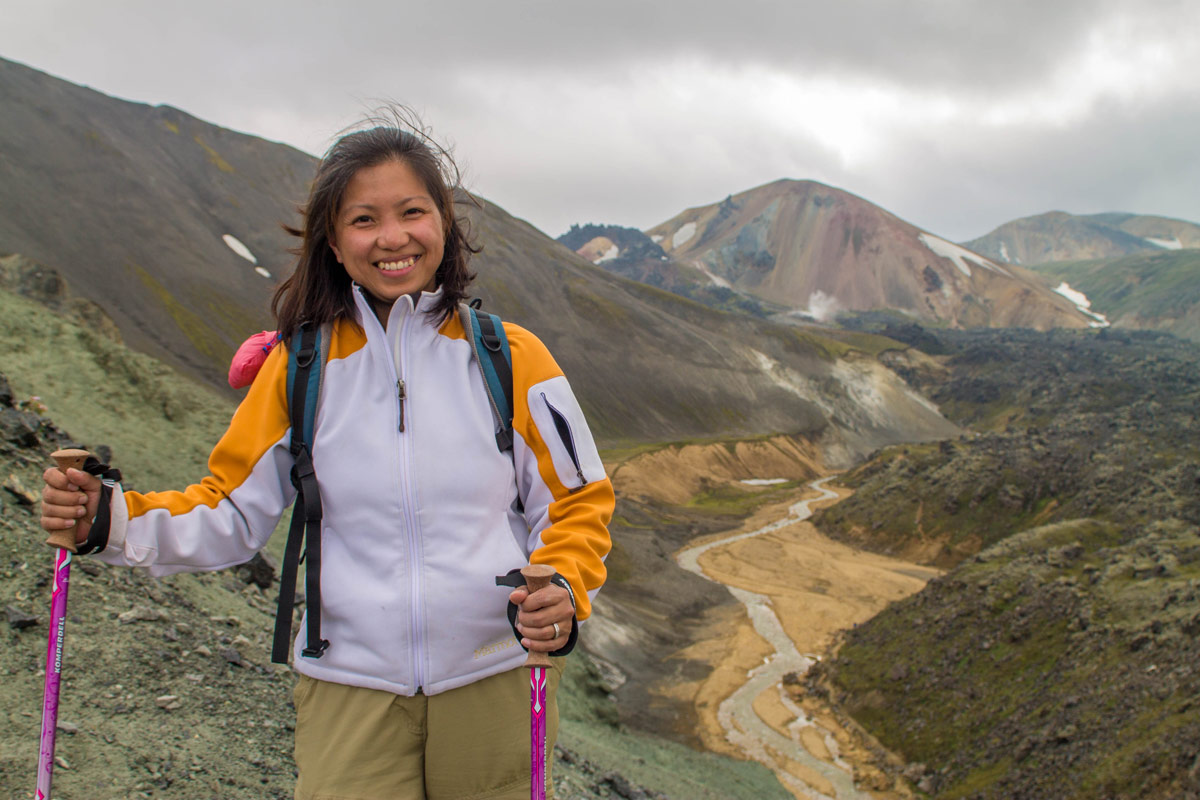 Whether your hiking style includes adventurous trails like the Cup and Saucer Trail on Manitoulin Island, Ontario, or short, scenic routes like the Garden of the Gods in Colorado Springs, these women's hiking shoes will help you enjoy the outdoors comfortably.
Enjoy your time on the trails. Please remember to leave no trace. And don't hesitate to share your experiences in our Family Travel Support Group on Facebook.
This post may contain compensated links. Find more info on our disclaimer. Wandering Wagars is a participant in the Amazon Services LLC Associates Program, an affiliate advertising program designed to provide a means for sites to earn advertising fees by advertising and linking to amazon.com, amazon.co.uk, amazon.ca. Amazon and the Amazon logo are trademarks of Amazon.com, Inc. or its affiliates.
You May Also Like To Read: