When your children are ready to start carrying their own bags, you need something tough, durable and cute, like the Deuter Kikki Children's Backpack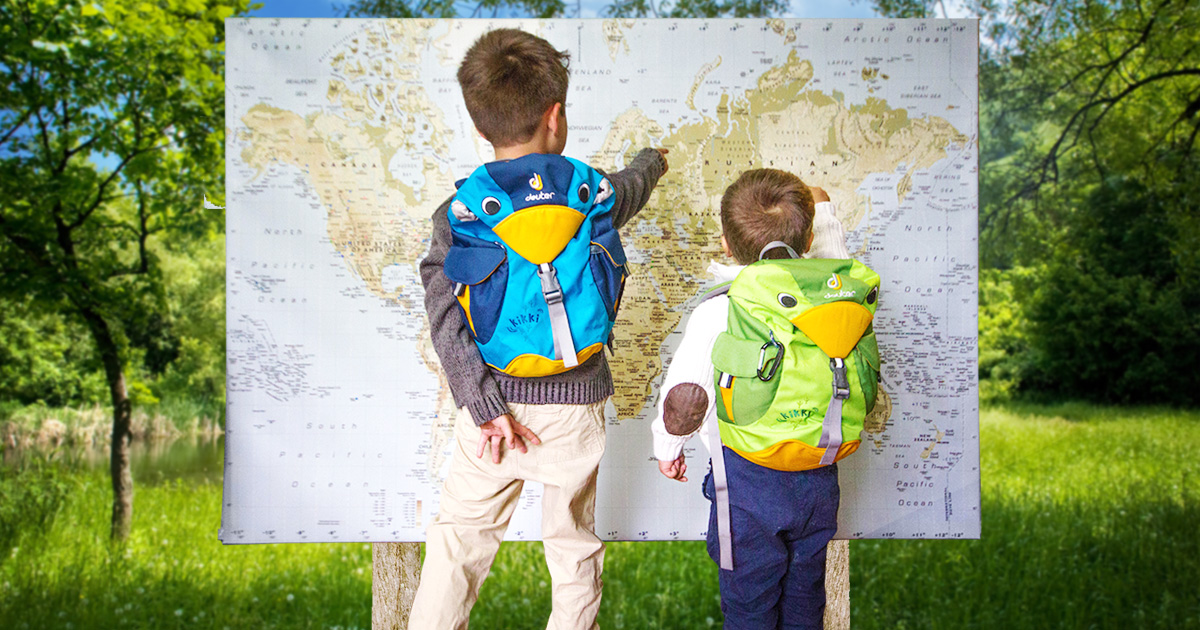 As our children have gotten bigger, the need for them to carry a few more items than just a stuffy and a blanket have increased. We needed a way for the boys to carry some of their own gear with them in a backpack that could fit their small frames. The pack also needed to stand up to the constant use that our family puts them through.
While there is no shortage of options for backpacks for kids, finding something well-built, durable and capable is tougher. Because the pack was for children, finding something stylish, but tough was difficult to find. Many children's backpacks are built with cheap plastic and vinyl that would crumble under the pressure of adventure travel. We discovered a backpack made by one of our favorite travel gear brands, the Deuter Kikki Children's Backpack.
This post may contain compensated links. For more information please read our disclaimer.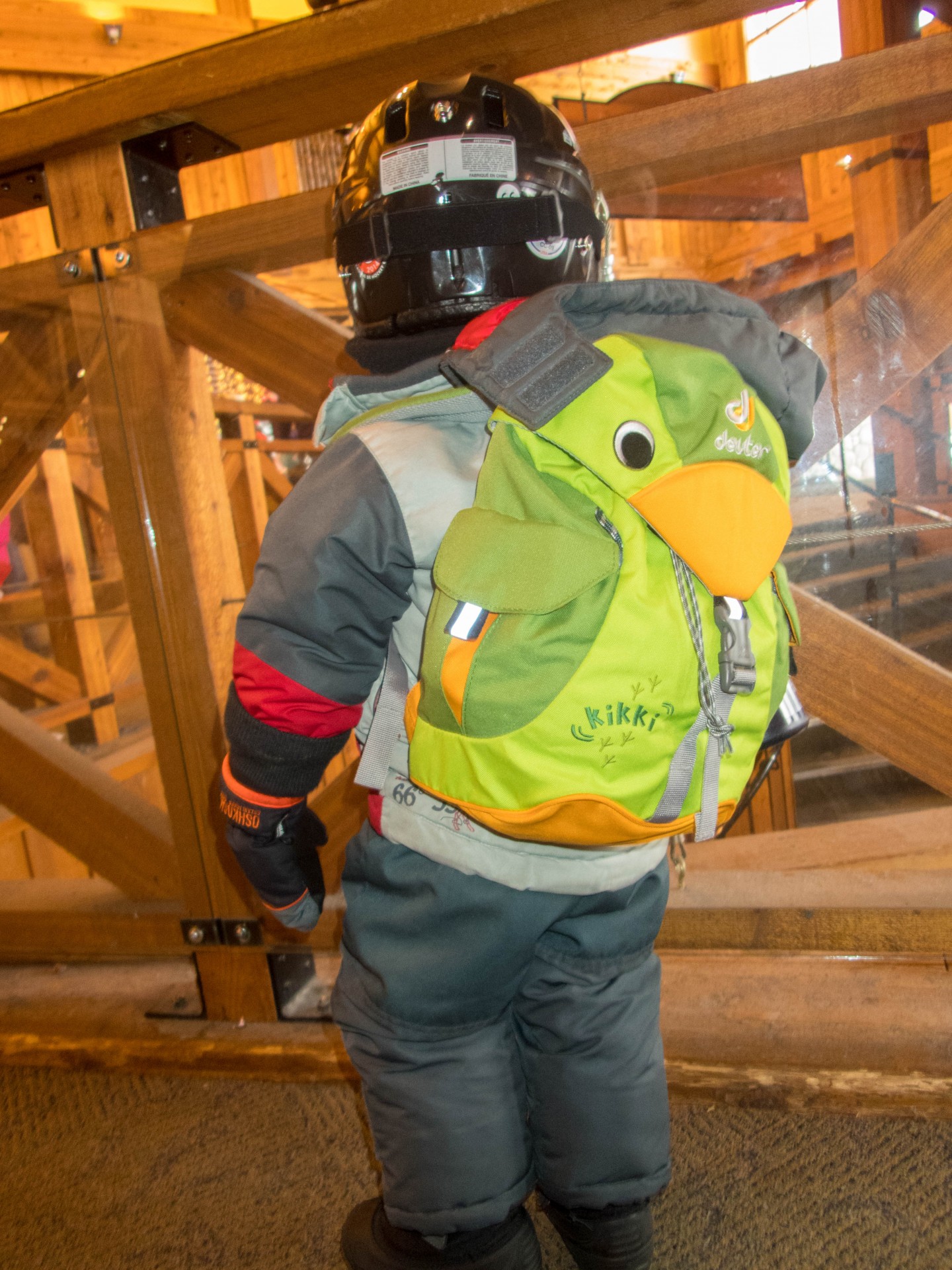 What we liked best about the Deuter Kikki Children's Backpack
We wanted a backpack that was light, easy for a toddler to carry, yet large enough that our 5-year-old would still find it usable. Having something future-proof was important, we wanted to invest in a product that would last us a few years of heavy use. We knew from experience, that a child's narrow shoulders often have a hard time with backpacks sliding off of them. A sternum strap to keep the bag snug to their bodies and limit chances of our 2-year-old toppling over backwards from the bulk was important.
The Deuter Kikki Children's Backpack fits the bill, with strong, lightweight, weather-resistant materials all built into a fun and friendly design that our kids absolutely love to take with them. Our packs were to be used not only for our travels, as a personal item to carry coloring books, tablets, headphones, crayons, and stuffies, but also as a school pack for their activity days and field trips. We've gotten far more use out of them than we ever expected.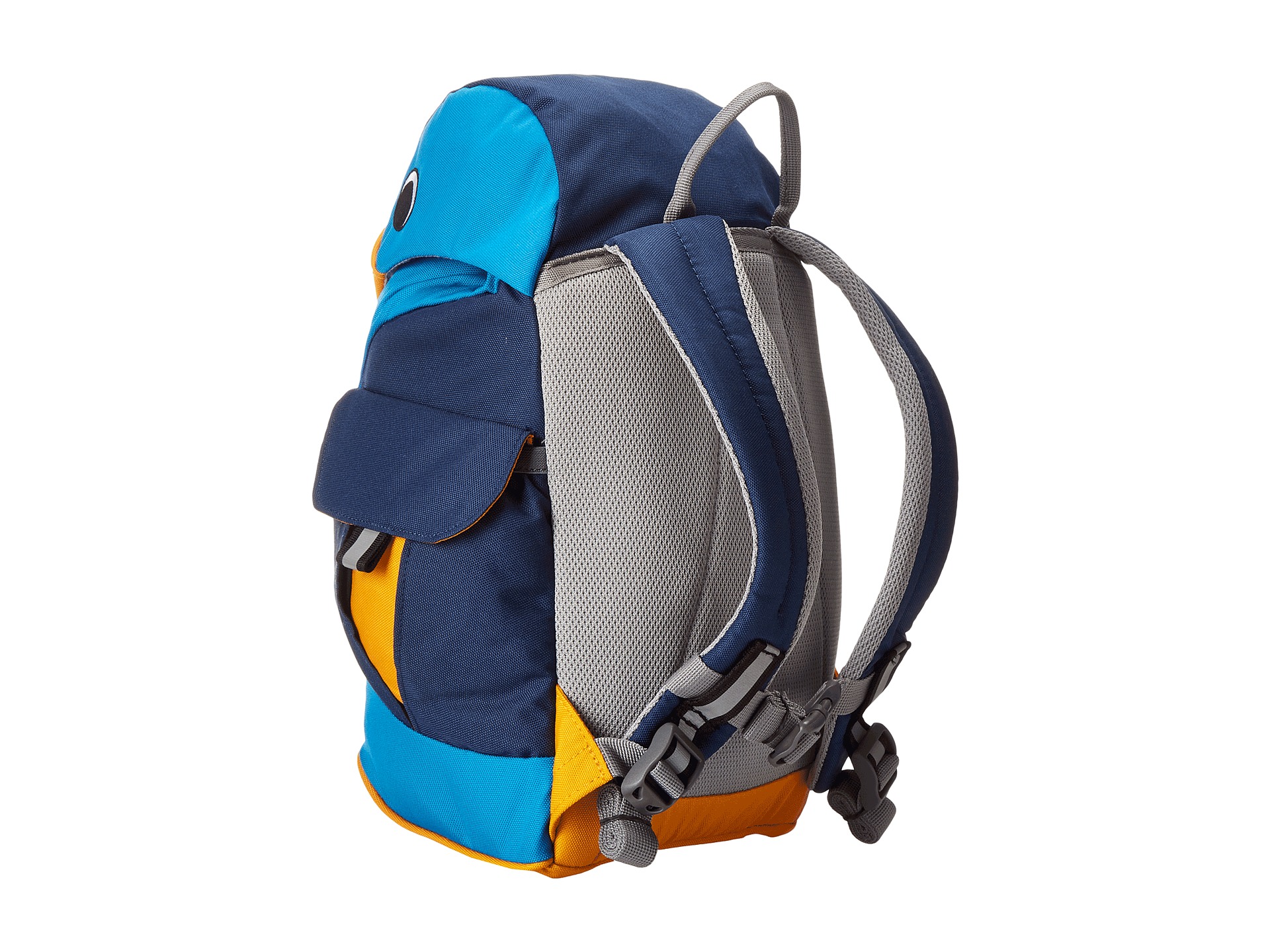 The Deuter Kikki is built for small bodies.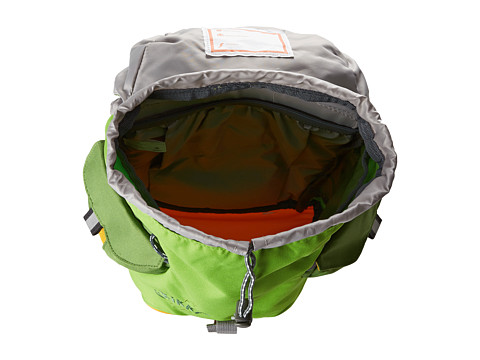 Deuter Kikki Children's Backpack Features
600D Super-Polytex fabric
Shoulder straps with chest strap
Reflective detail at the front and sides
2 two external hook-and-loop pockets
Name label on the inside
Access: Top
Pockets: 2 Side
Weight: 340g
Volume: 6 litres
Warranty: Lifetime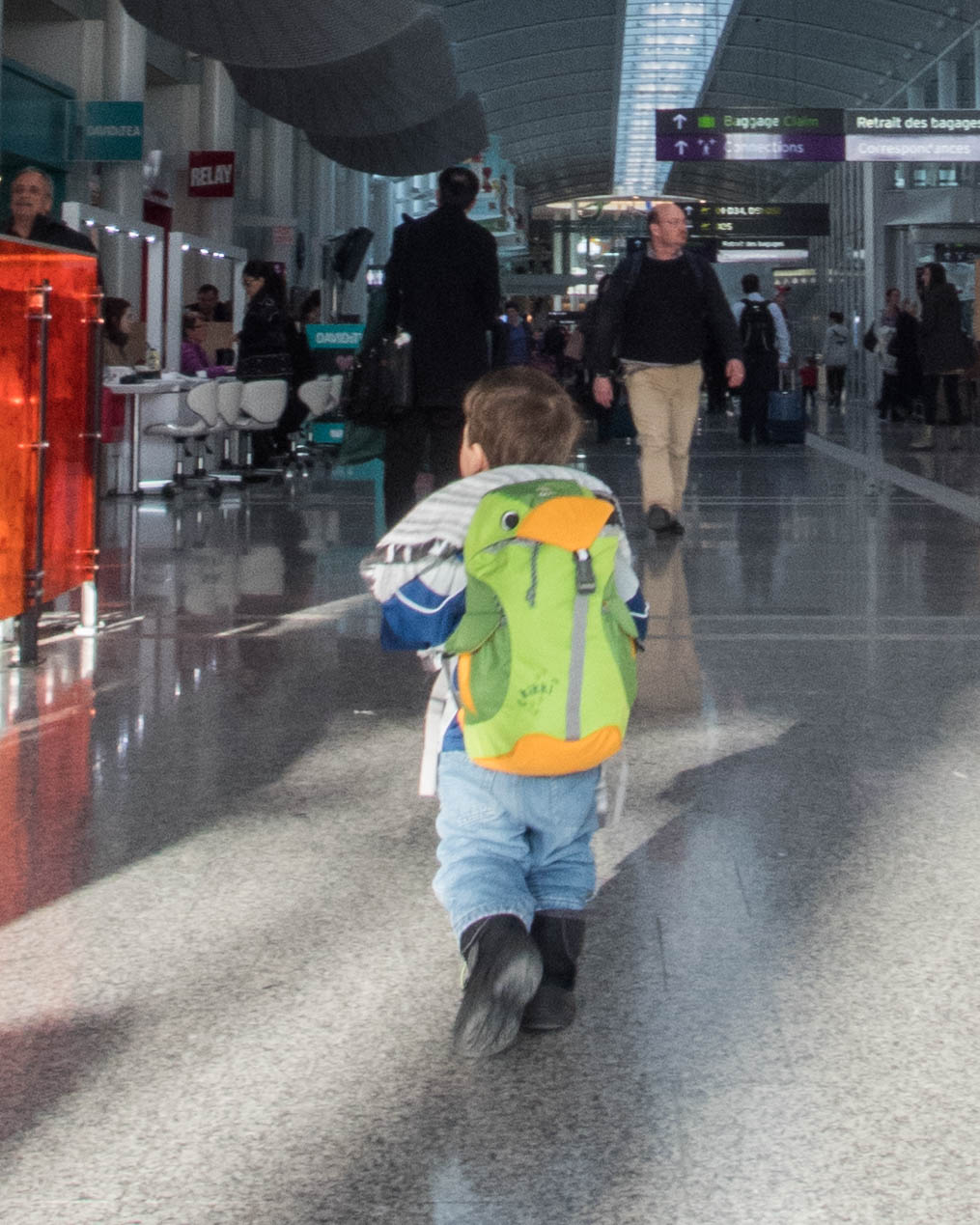 The Deuter Kikki for Kids
Great Style

Our kids love the style and the size of these bags and have really embraced carrying them on our trips. The fun, bird styles make them a bit of a plaything.

Easy to carry

With the sternum strap done up, the boys have had no problems with the backpack falling from their shoulders.
The Deuter Kikki for Parents
Less dropping

The sternum strap is great for parents, as it means less leaning over and picking up dropped backpacks off the ground.

Durable materials

These packs have been to several countries and on countless local trips. They still look like they're brand new. The quality of the materials is obvious as soon as you touch it.

Lots of storage, but not too much storage

Kids like to carry all their toys with them. The Deuter Kikki has enough room to carry a few things, but not enough for the toy chest. This make's it easy to set limits to "what will fit in the bag"
These are our personal opinions and the Deuter Kikki Kids Backpack was great for us, but may not be perfect for everyone, so make sure you try it before you buy it!
Have you had a great experience with the Deuter Kikki Kids Backpack or do you have another children's backpack that you'd like to tell us about? Let us know in the comments what you use with your children!
Wandering Wagars is a participant in the Amazon Services LLC Associates Program, an affiliate advertising program designed to provide a means for sites to earn advertising fees by advertising and linking to amazon.com, amazon.co.uk, amazon.ca. Amazon and the Amazon logo are trademarks of Amazon.com, Inc. or its affiliates.
You May Also Like To Read: