Choosing the best gifts for photographers doesn't have to be complicated. Our guide to choosing unique photographer gifts for 2023 will help you choose.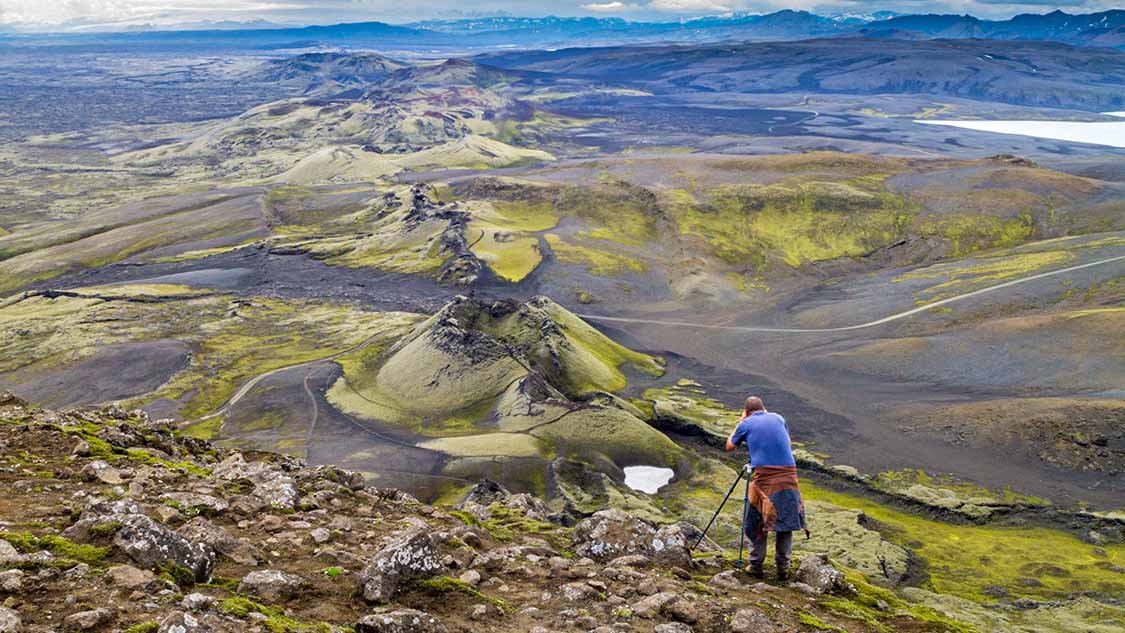 Photography is becoming one of the most accessible creative outlets thanks to huge leaps in photo technology in smartphones and plummeting prices in high-end DSLR and mirrorless cameras. Because of this, it seems like everyone knows someone who is a photographer.
Whether they're just learning the ropes, photographing as a hobby, or working as a professional, every photographer has a secret passion for quality gear. Finding gifts for photographers can't be tough if you don't know the industry. And photographers, especially those who have been doing it for a while, can be very picky with the gear that they choose.
Photographers often tend to gravitate towards specific brands and stick with them over the years. This is because high-end camera gear can be expensive. And because many brands aren't interchangeable, switching gear often means having to start at square one and purchasing all new equipment.
But if you're looking for a great photography gift there are loads of great products that any snap-happy clicker will gleefully welcome.
I've been a professional photographer for over 20 years. And these are the kinds of photographer gifts that I'd be happy to see on any occasion. Not everything is expensive. Some of these items retail for as little as $20. So no matter your budget, these unique and practical photo gift ideas should help you out.
Photography Gifts Under $25
Photography gear can be expensive. But there are loads of useful gifts for photographers that won't break the bank. Here are a few gift ideas under $25 that will thrill any shutterbug.
Microfiber Cloth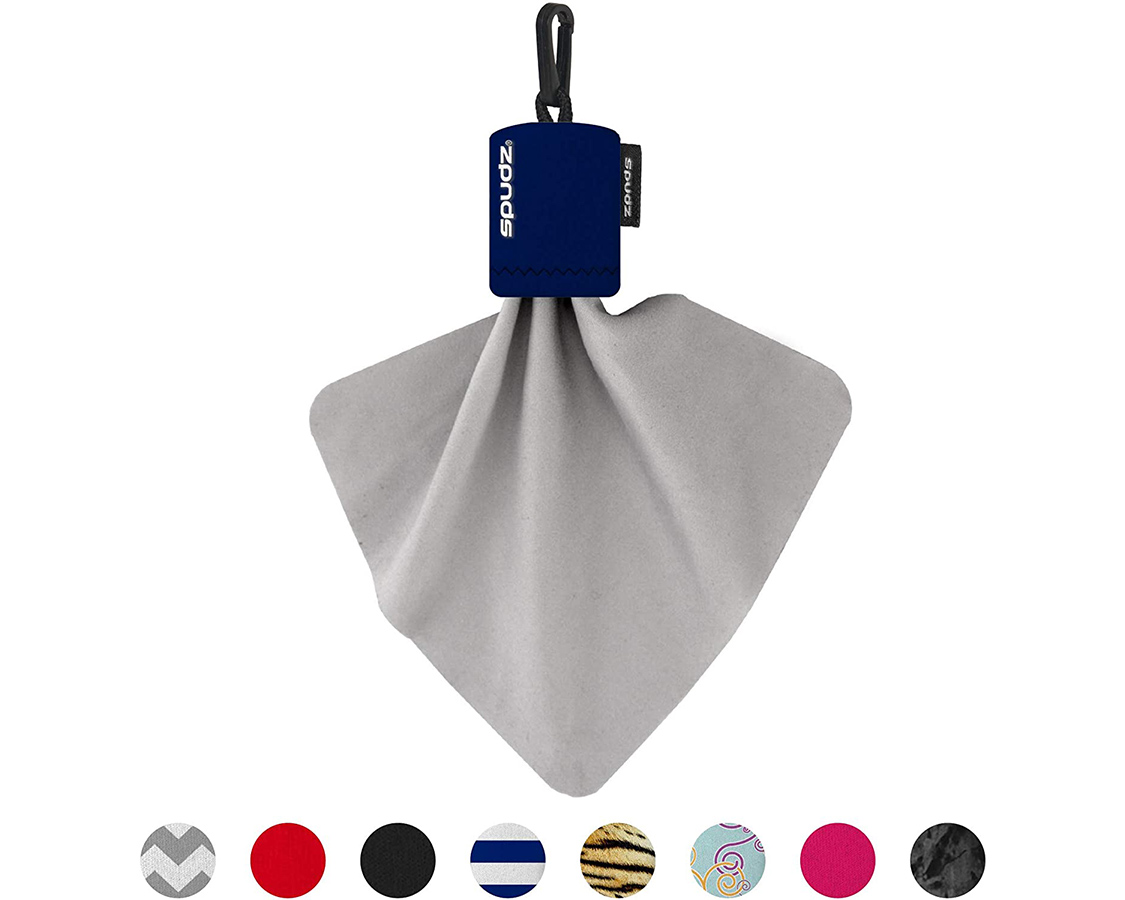 From dust to fingerprints, lenses and viewfinders can get dirty. And although it seems like such a little thing, dirt and fingerprints can absolutely ruin photos. Microfiber cloths are the type of thing that photographers can never have enough of. They constantly get lost or misplaced.
This handy microfiber cloth comes in a multi-pack and can be easily carried in any bag or vest. These microfiber are a useful gift for photographers at all levels of skills.
Memory Card Holder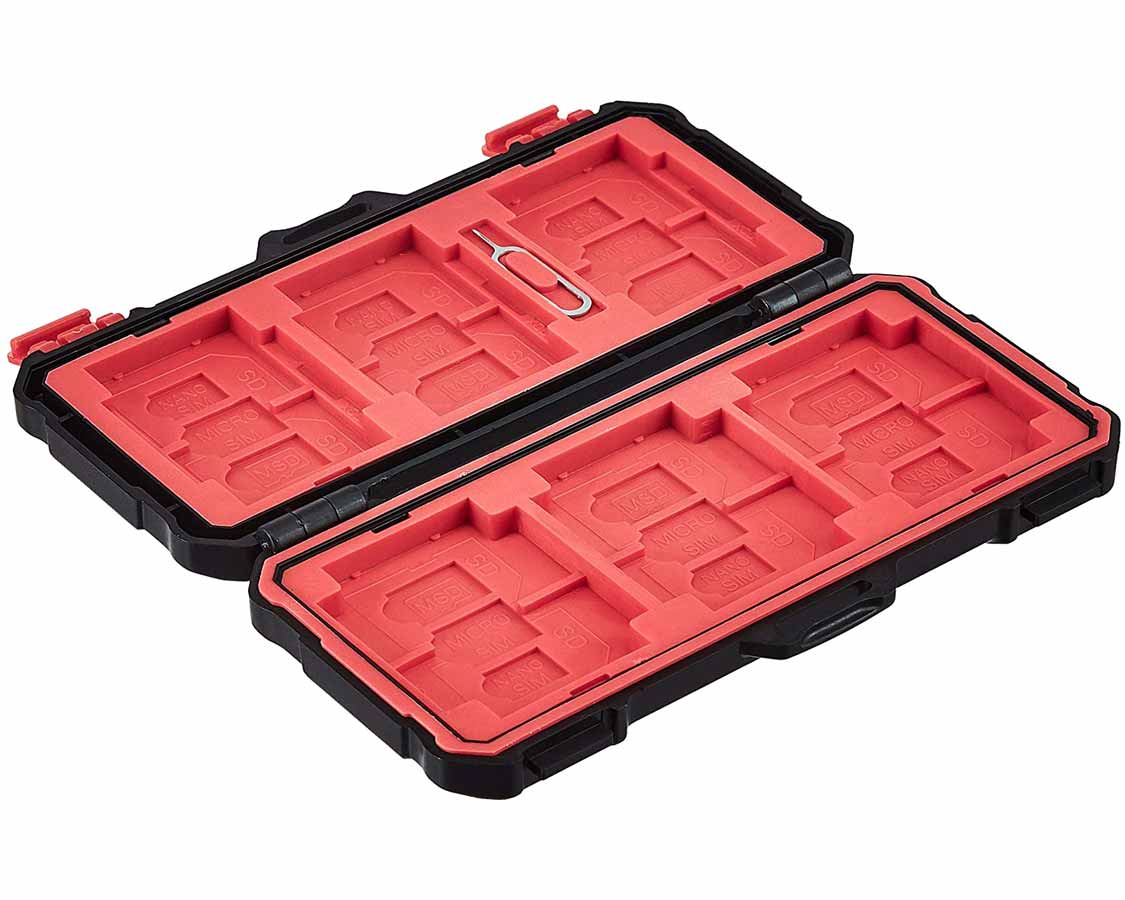 Most photographers carry several memory cards with them when they're out shooting. This helps with organization as well as storage. It's even more essential to have multiple memory cards if you're out shooting video. When I create content for our Wandering Wagars YouTube channel, it's not rare for me to fill up several cards in a single day.
Many photographers simply toss them into a bag where they can get jumbled up and it's impossible to tell which card has been used and which one is empty. But experienced photographers always use memory cardholders. They're a lightweight, organized, and economical way to keep both standard Secure Digital (SD) and MicroSD cards safe, secure, and organized. This is the one that I recommend.
Lens Cleaning Kit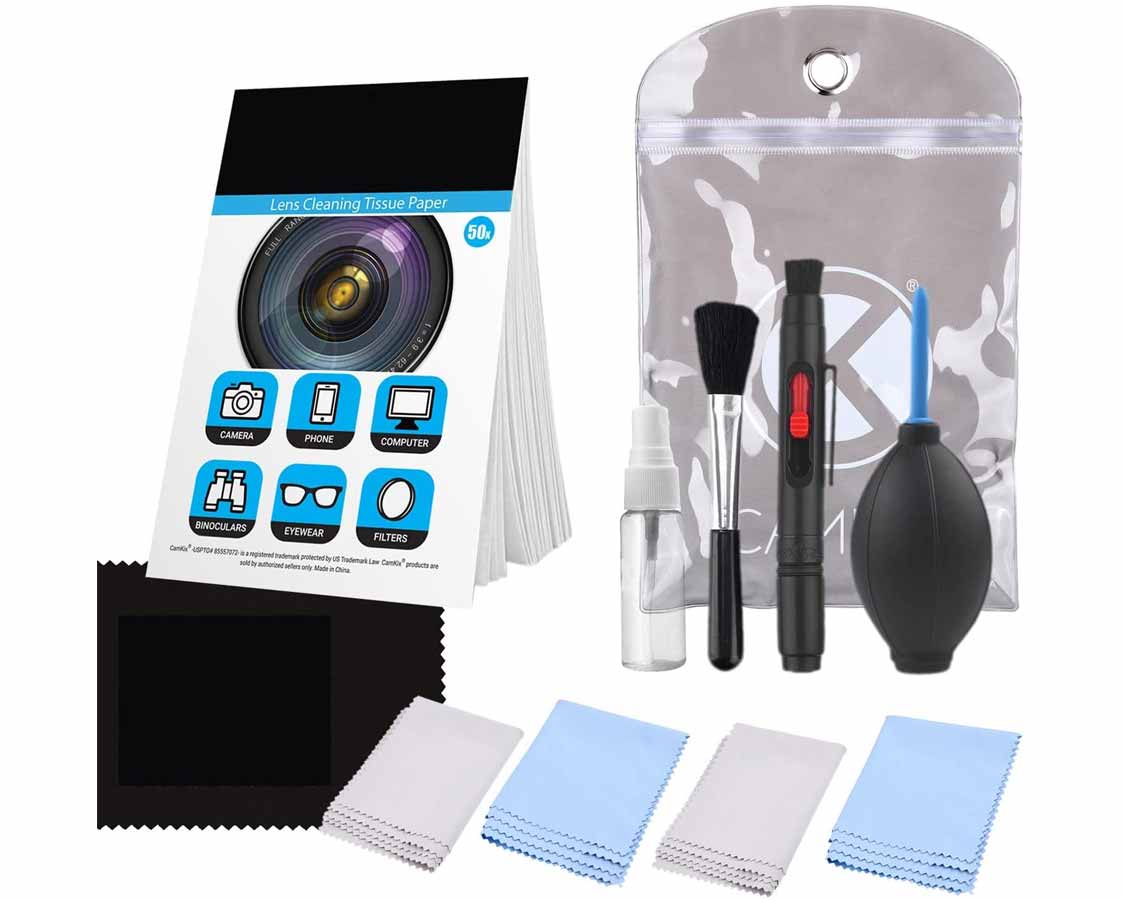 Dust is the nemesis of nearly all photographers. The battle with these nearly invisible particles only deepens when photographers have DSLR cameras that require swapping lenses to get that perfect shot. when dust gets onto lenses or camera sensors it can throw off even the most perfectly-planned photo.
This lens cleaning kit has saved me several times during my travels, including photographing my kid's sandboarding in Huacachina Peru. It's easy to use and comes with everything to keep a photographer's shots dust-free.
Gift For Photographers Under $100
When you up your photography gifts budget to $100 or less you'll start to find some items that can really make a photographer's life much easier. And many of these gifts are items that many shutterbugs will often overlook when making purchases for themselves.
A High-Quality Camera Strap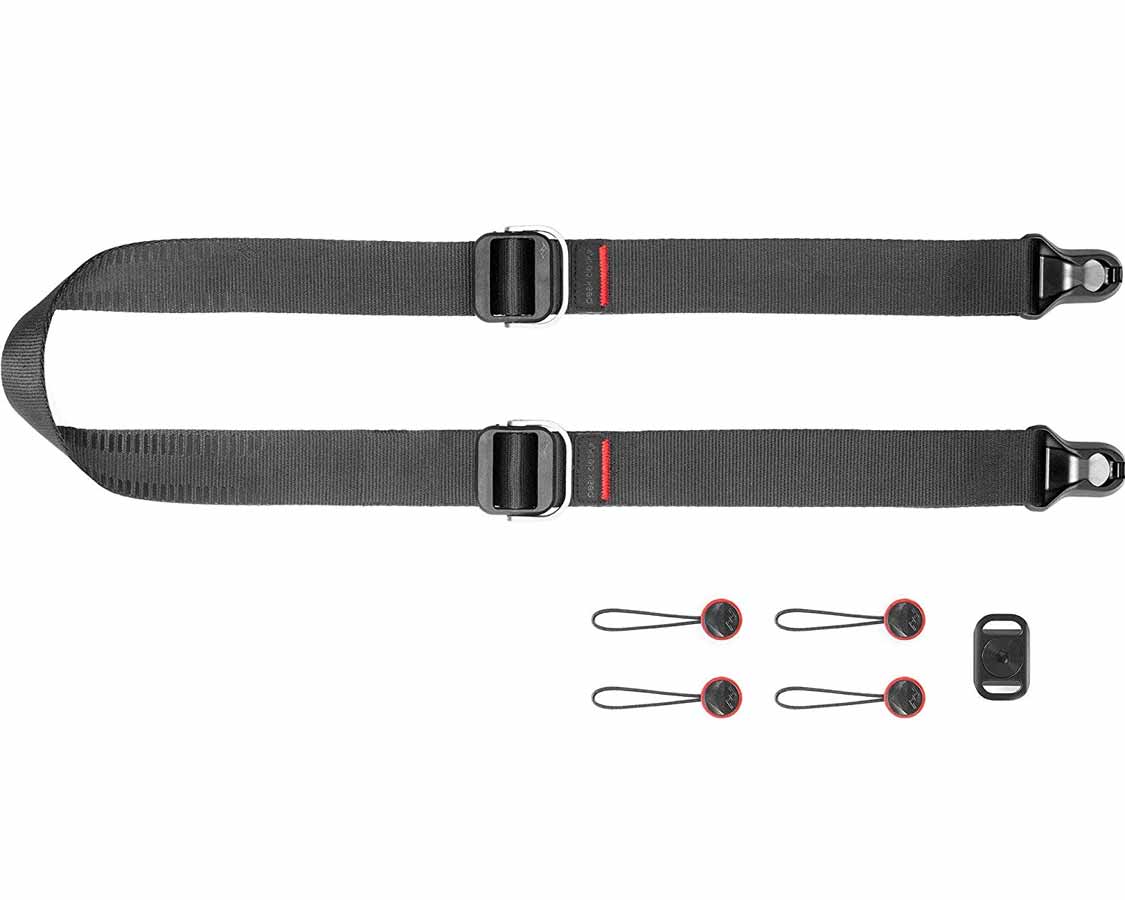 A good camera strap can help in a lot of ways. First off, straps that come with cameras, even high-end ones are often not very comfortable. Secondly, out-of-the-box camera straps can often be pretty ugly. A high-quality camera strap can not only instill a sense of pride in a photographer, but it can also make them enjoy photography even more.
This camera strap has quick-release mounts and a swift, smooth aluminum joint so it's crazy fast to use.
SD and MicroSD Memory Cards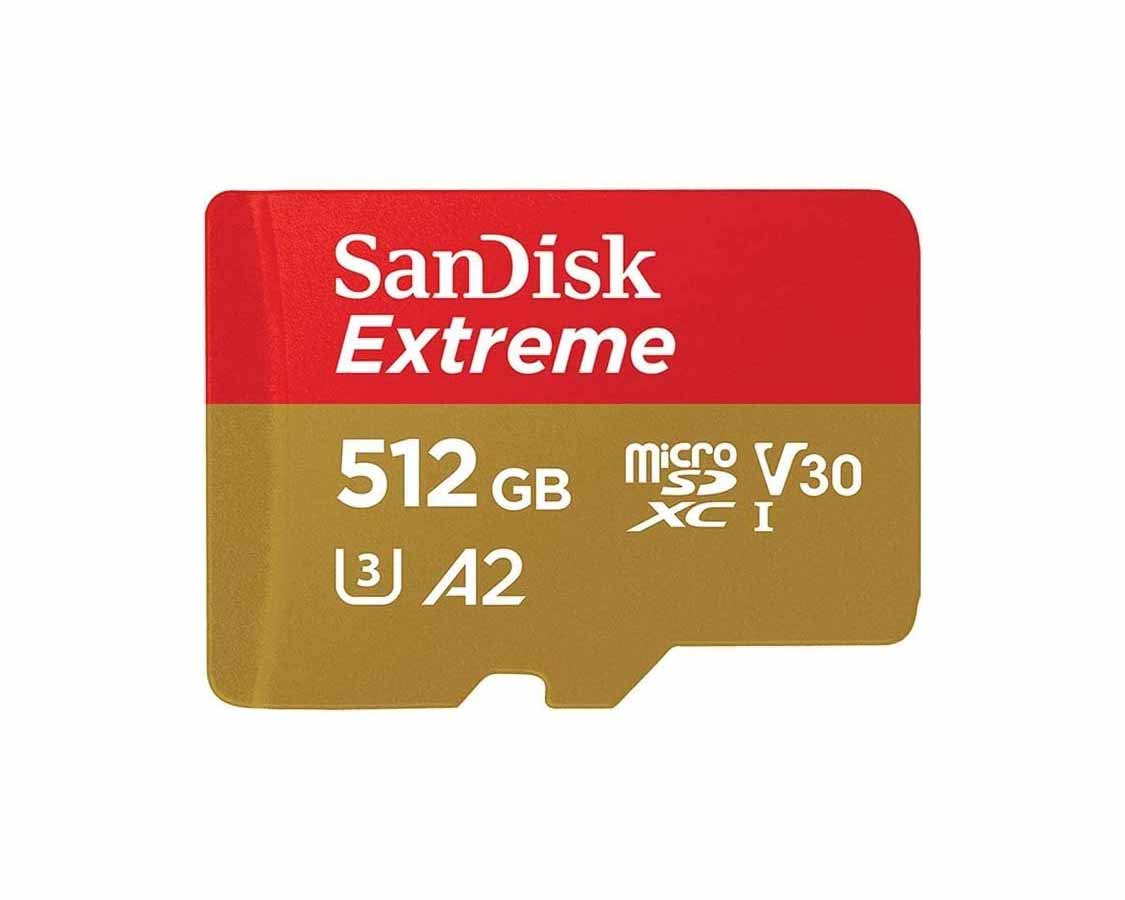 Buying memory cards for photographers can be a confusing practice. There are loads of options out there, some of them very inexpensive. But the truth about memory cards is that most memory cards are not good for photography.
When shopping for a memory card for a photographer you need to choose something that is designed for a specific speed, specifically, a memory card that is rated U3.
Choosing a slow memory card can actually negatively impact the equipment that the photographer is using. It won't damage anything, but it can make their camera slower. This U3 MicroSD card comes with an SD card adapter so that it can be used in cameras that accept both types of cards.
Waterproof Camera Cover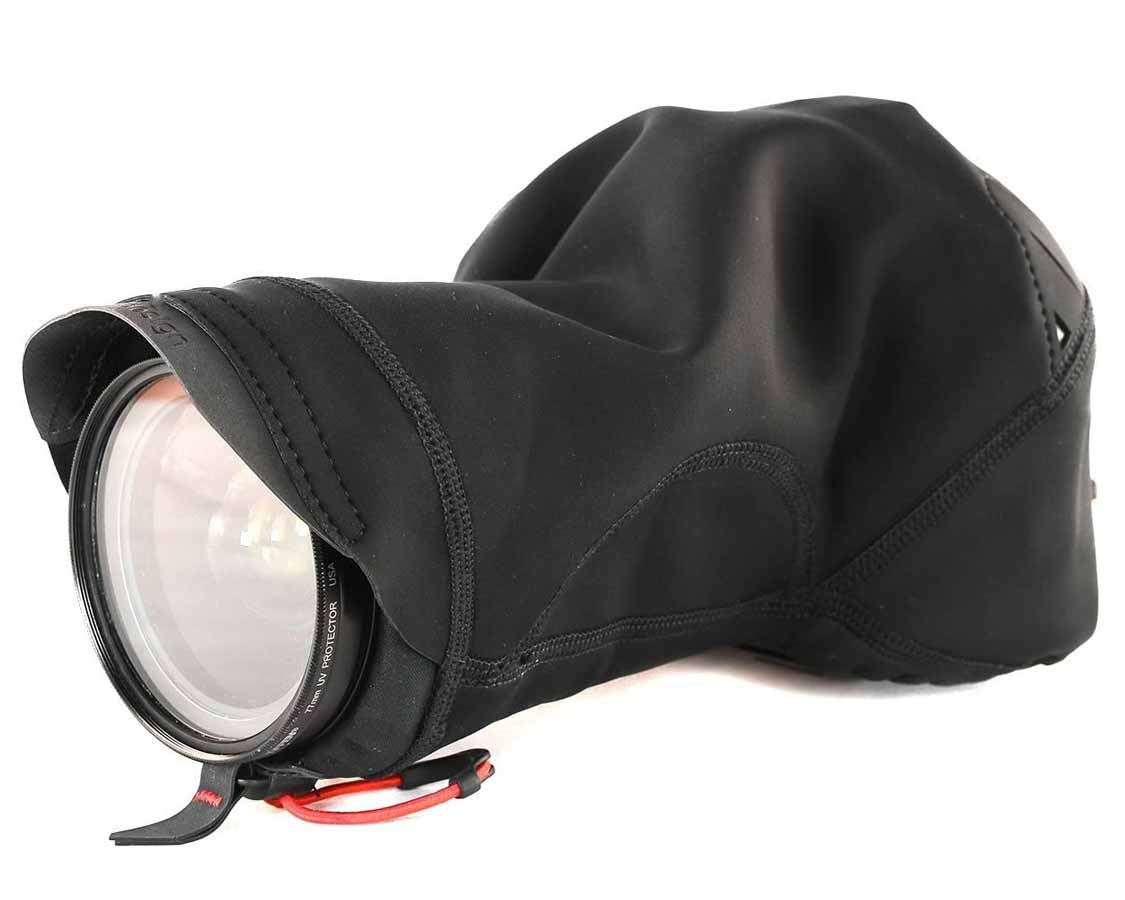 Although more and more cameras offer water-resistant features, anything outside of action cameras are rarely, if ever, waterproof. As someone who spends a tremendous amount of time photographing outdoors, whether it be for capturing landscapes or wildlife, I've spent more than my fair share of time stuck in the rain.
A waterproof camera cover is an ideal way to help photographers keep their gear protected when out in the elements. If you're buying for a friend who shoots using a DSLR, aim for a large waterproof camera cover, if they shoot with a mirrorless camera, buy one that is medium-sized.
Peak Designs Camera Clip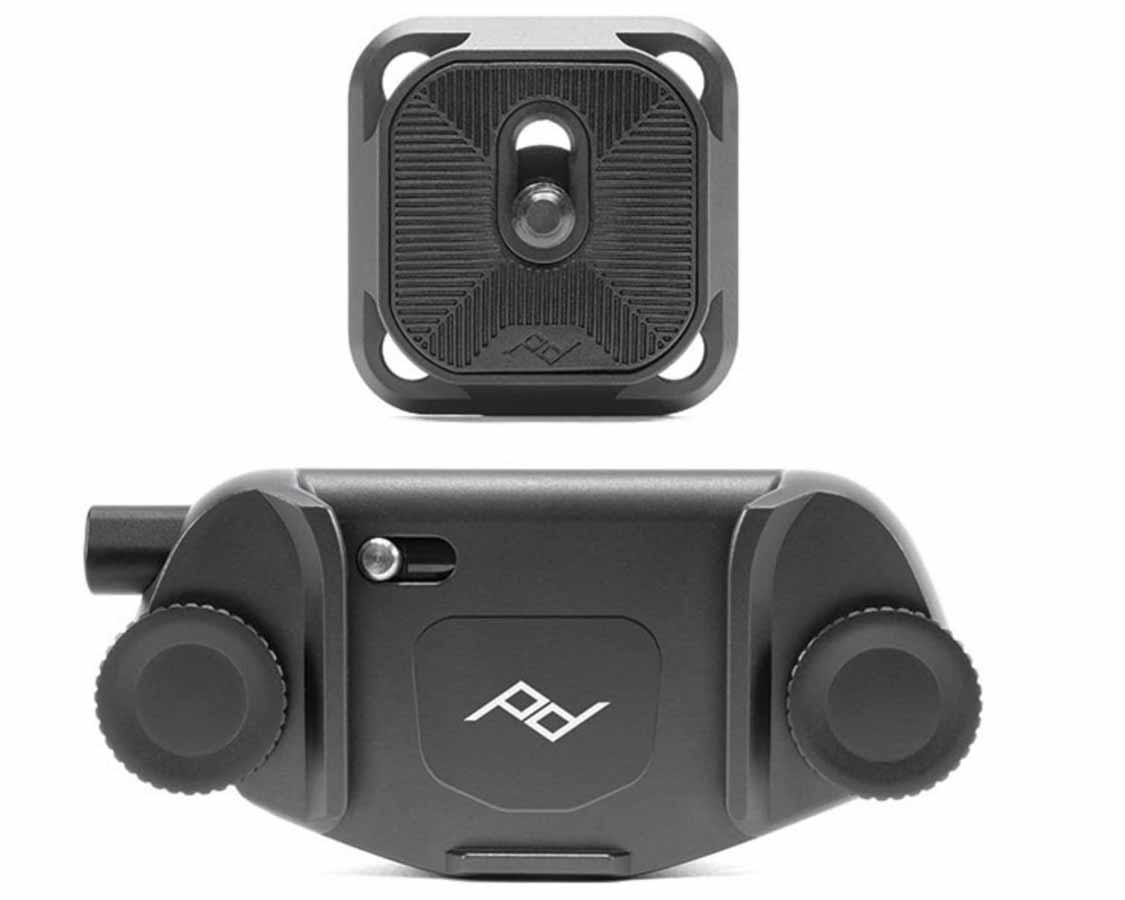 Photography has been a profession for well over 150 years already. Although many products have been tried and true over the years, occasionally a company can still come out with something original that completely captures the heart of nearly every photographer who uses it.
The camera clip by Peak Designs completely revolutionized the way photographers carry their cameras in active shooting environments. This small but useful clip is one of the best gifts for photographers who don't already have one.
The unit attaches to any backpack, strap, belt, or bag and uses an Arca tripod-compatible plate to attach to the camera. This enables photographers to keep their cameras accessible without worrying about sway or knocking from traditional camera straps. The quick-release design means that you'll never miss those quick shots.
GorillaPod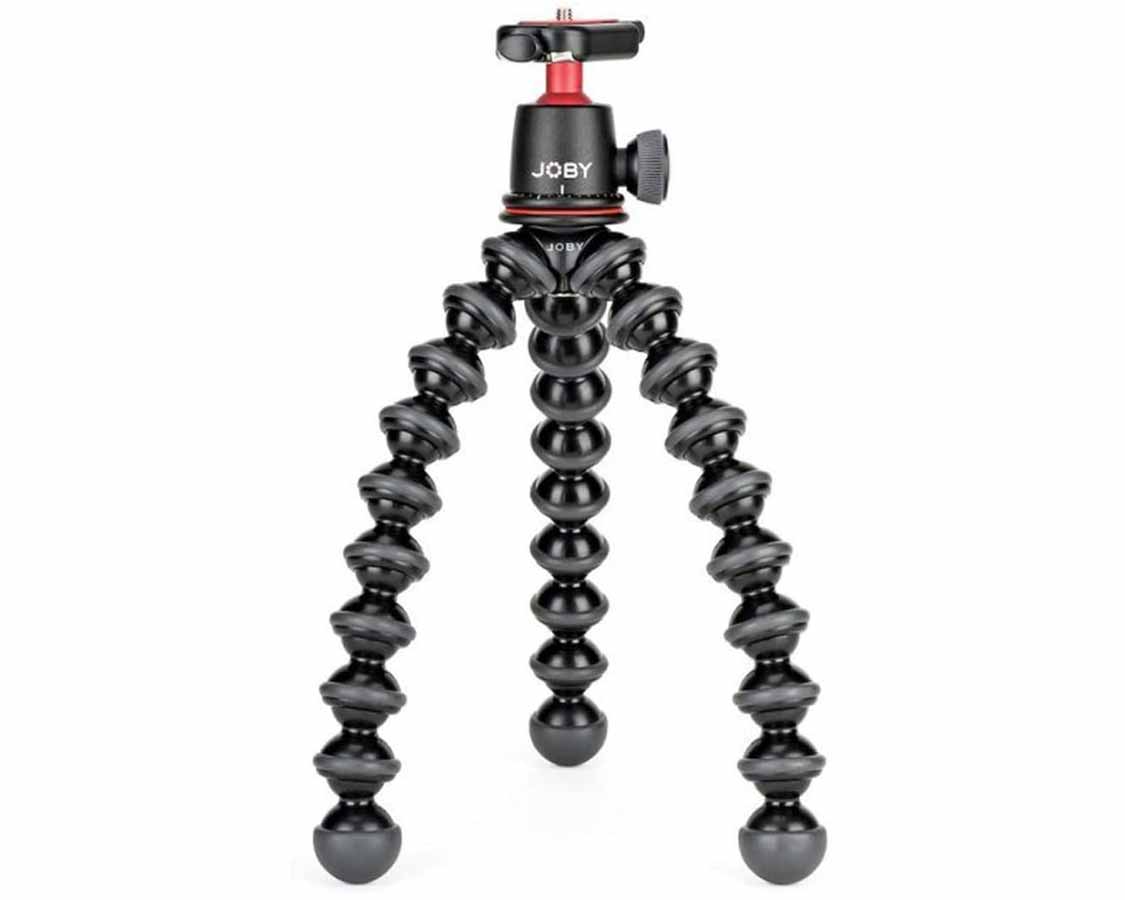 Tripods are incredibly important to many photographers. In fact, just about any photographer has one in their arsenal that they rarely leave home without. But standard tripods can be bulky and awkward. And the traditional design means that there are some shots that they're just not practical for. I use mine regularly in places that a typical tripod can't handle, such as awkward surfaces, or even strapping it onto a post for a cool selfie angle.
GorillaPods are an incredibly unique style of tripod. The design has grippy balls that are meant to wrap around objects, thus turning nearly anything into a tripod. The creative design has helped open up an entirely new world of photography that allows for long exposures in places where it was just not practical before. You can pick up a Gorillapod right here.
Best Gifts For Photographers Over $100
Portable Hard Drive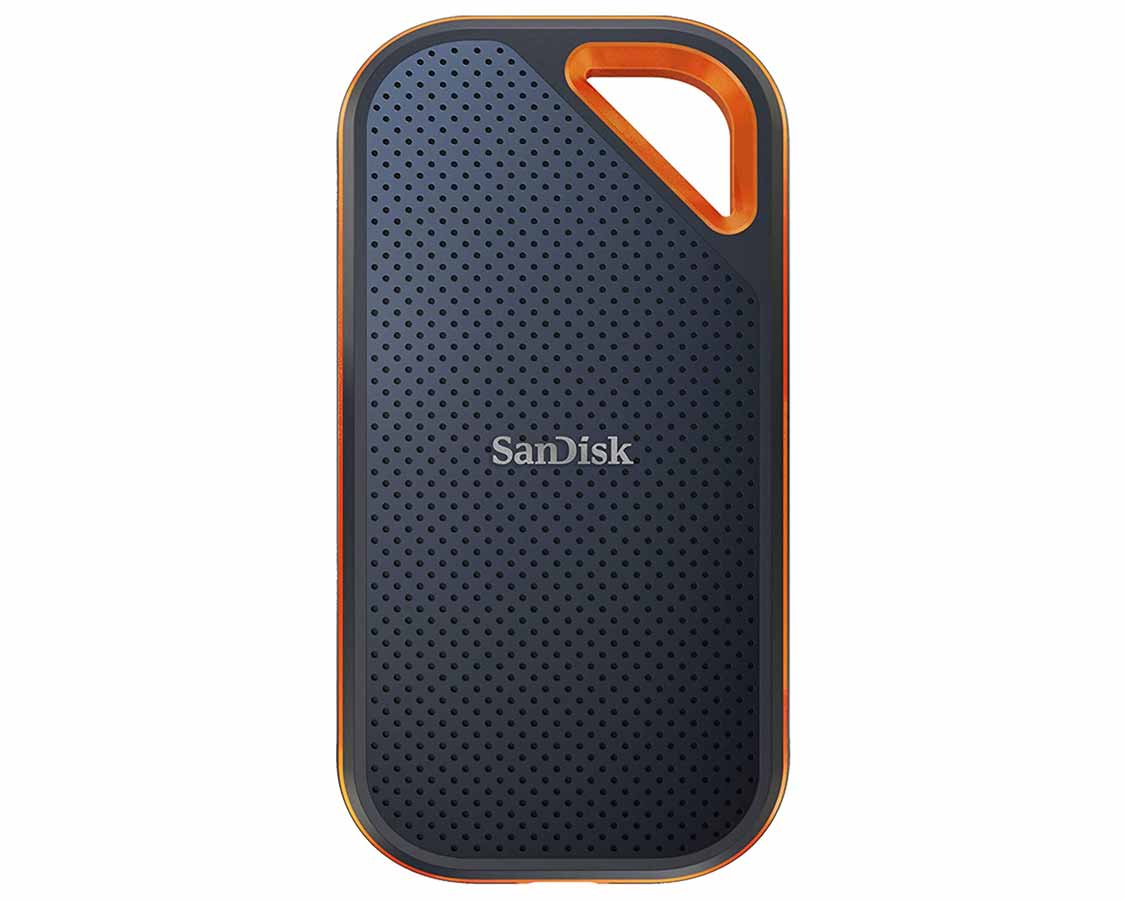 As the technological capabilities of cameras increase year after year, the amount of storage required to hold digital photos increases as well. While some photographers are happy holding onto their files on memory cards, many photographers, especially those who, like me, are out in the field for extended periods of time, like to dump their photos onto hard drives so they can edit them on the go.
I never leave on a photo trip without my San Disk Portable SSD. These tiny hard drives can hold between 100 GB – 4 TB of information. And they're small enough that they can fit comfortably in a front pocket while adding next to no weight to my camera bag. they're also tough and rugged, so they work for even the most adventurous photographer.
Camera Bag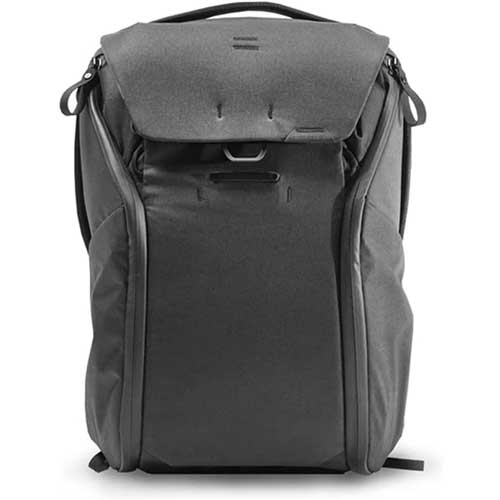 Camera bags are an essential piece of gear. Photographers rarely give them a second thought, opting more often to use whatever bags they have lying around. Those who do get a proper camera bag tend to abuse them so they rarely last more than a couple of years.
The best camera bags are designed to carry a camera body with an attached lens while still having room for additional lenses, spare batteries, and memory cards. They need to be weatherproof, durable and offer enough storage that you don't need to carry another bag just for your personal stuff.
This camera bag is amazing. And if you're looking for gifts photographers will actually use, it's the one I would get.
An Adventure Camera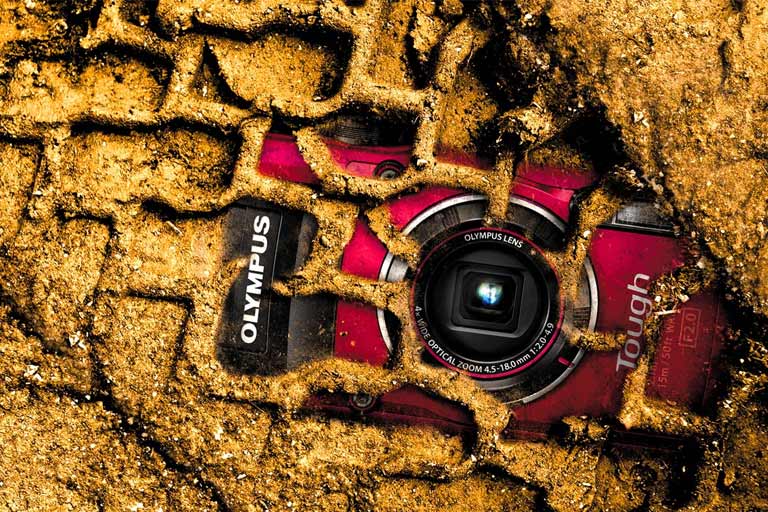 Photographers love their gear. But if you've got an adventure lover on your photographer's gift list, they may be hesitant to bring their camera places where it risks being damaged (take this from me, someone who has dropped cameras down mountains, dipped them in the ocean, and even had one eaten by a sea lion). Luckily, there's an entire industry focused on adventure photography.
The two best action photography brands out there are GoPro and DJI. They make tiny, action-packed cameras that can survive unbelievable abuse and keep on rocking. Another option on the block is Olympus. They produce more standard "point-and-shoot" style cameras that tend to offer a more flexible and photographer-friendly camera style. But their cameras are no-less rugged. Olympus Tough cameras are waterproof, drop-resistant, and can even handle hot and cold temperatures.
It's Time To Get Camera Happy With These Great Gifts For Photographers!
I hope you've found some great ideas for choosing gifts for photographers. This is by no means a complete list of everything that's out there, but from an experienced photographer, I can definitely say that any photographer will appreciate any one of the items on this list.
Every year more and more great products are released, and 2023 is no different. I'll keep this updated so that you can always check back for more ideas in the future.
If you love family travel as much as we do, please join our Family Travel Support Group on Facebook. You can connect with more family travelers just like you who love to explore the world.