Shake of the winter blahs and check out all the magical art displays at the Toronto LightFest. This art collection will be sure to warm your heart.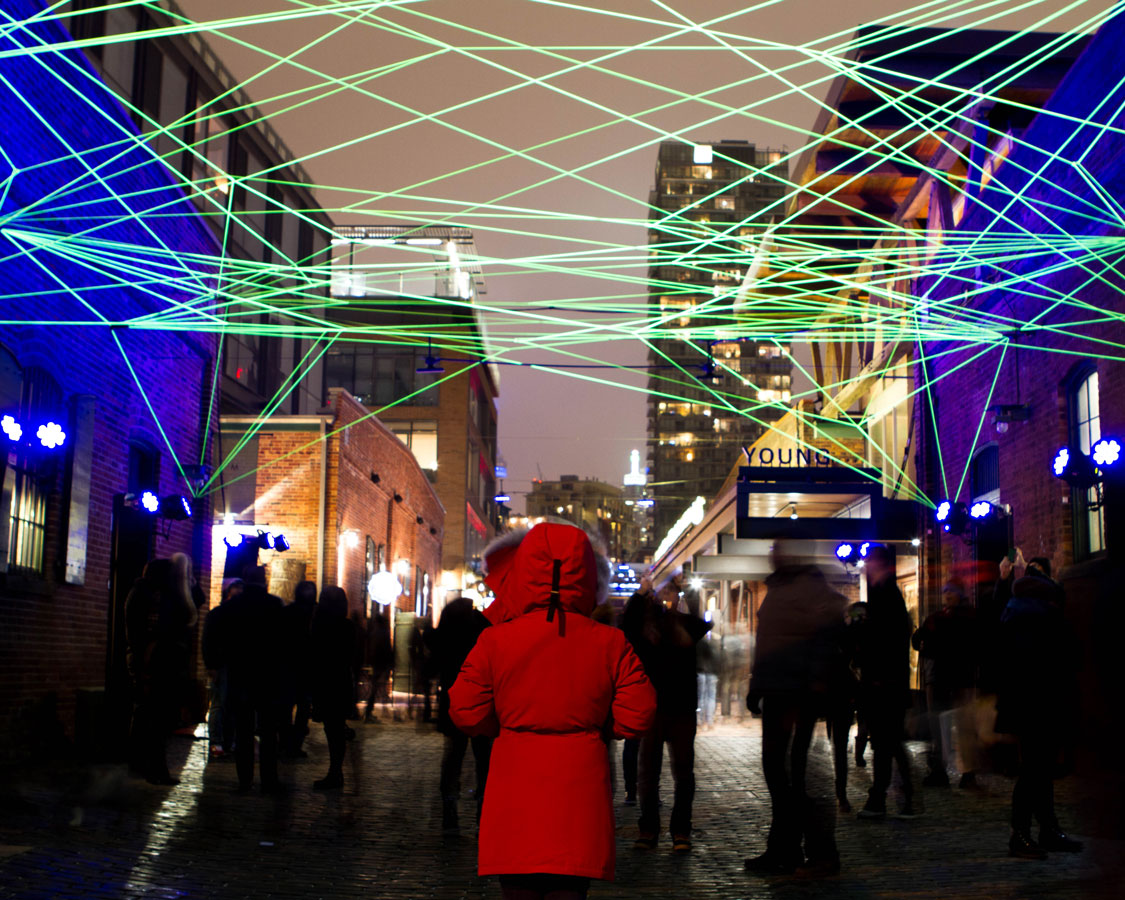 Adding Some Warmth to Winter at the Toronto Lightfest
This post may contain compensated links. For more information please read our disclaimer.
Taking place during January and February of 2017, the Toronto LightFest is a showcase of art in the historic Distillery District. The display snakes throughout the beautiful red-bricked buildings and features creative light art by several imaginative artists. The Artists on display are both local and international. The artwork is designed to bring some joy to dark winter days and spark imagination and cerebral adventure to those who visit.
Date Night at the Toronto LightFest
Thanks to my amazing mom, Christina and I got a rare night away from the boys to take in the beautiful artwork and the scenery of the Distillery District. Here are a few shots from our visit.
These concentric circles were designed so that each circle, when viewed from the right angle, can be seen nesting each other.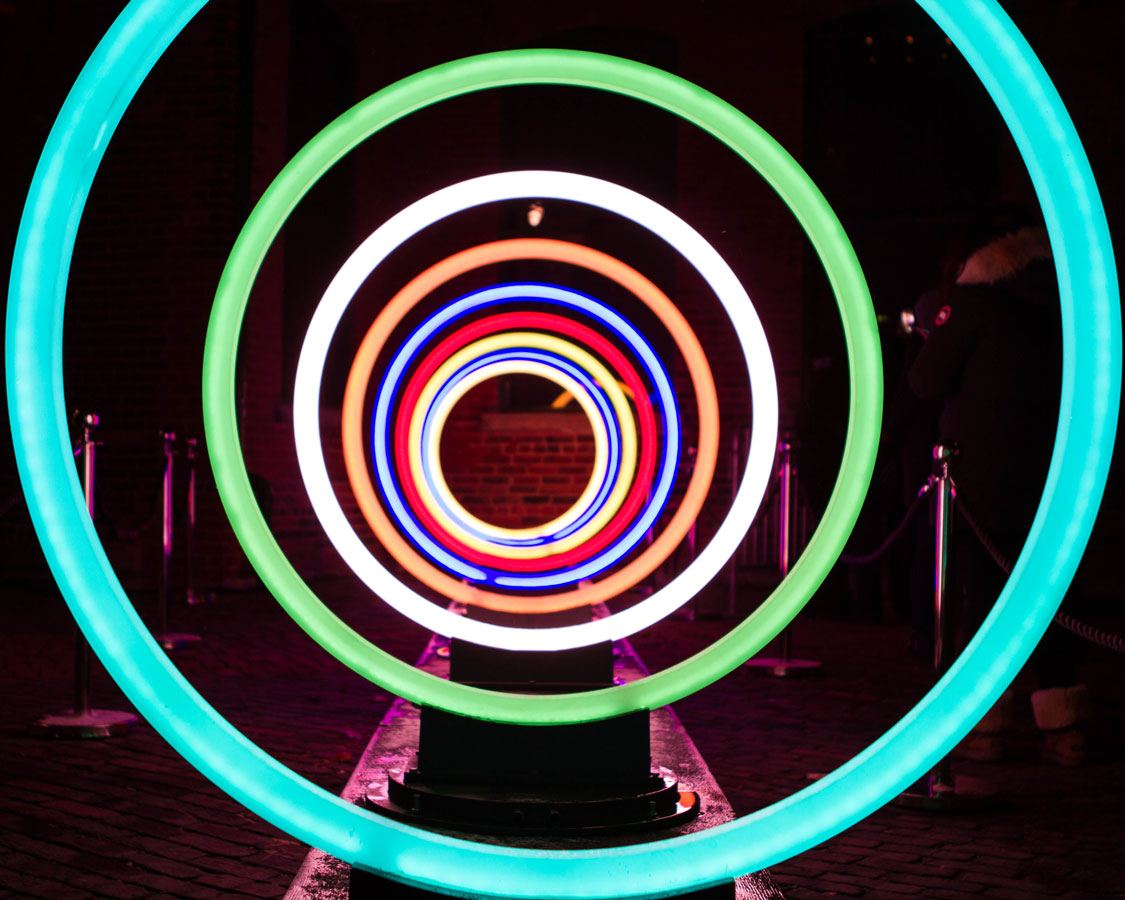 Even the beautiful buildings of the Distillery District were lit up and beautiful. Near the giant pacifier is a tasty soup stand to help warm your insides.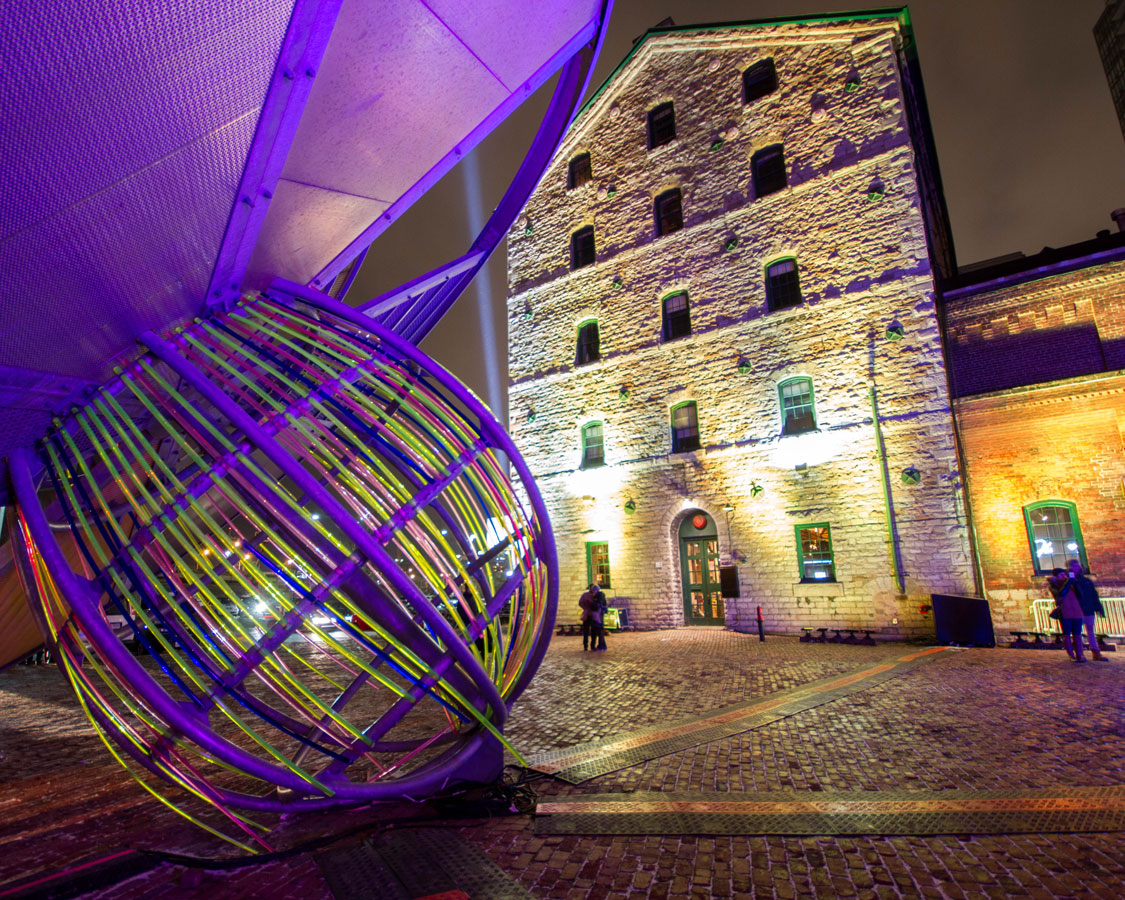 Simply wandering around the district is enough to inspire some creativity. You can also check out some of the unique stores selling handmade shoes, local handicrafts, and antiques.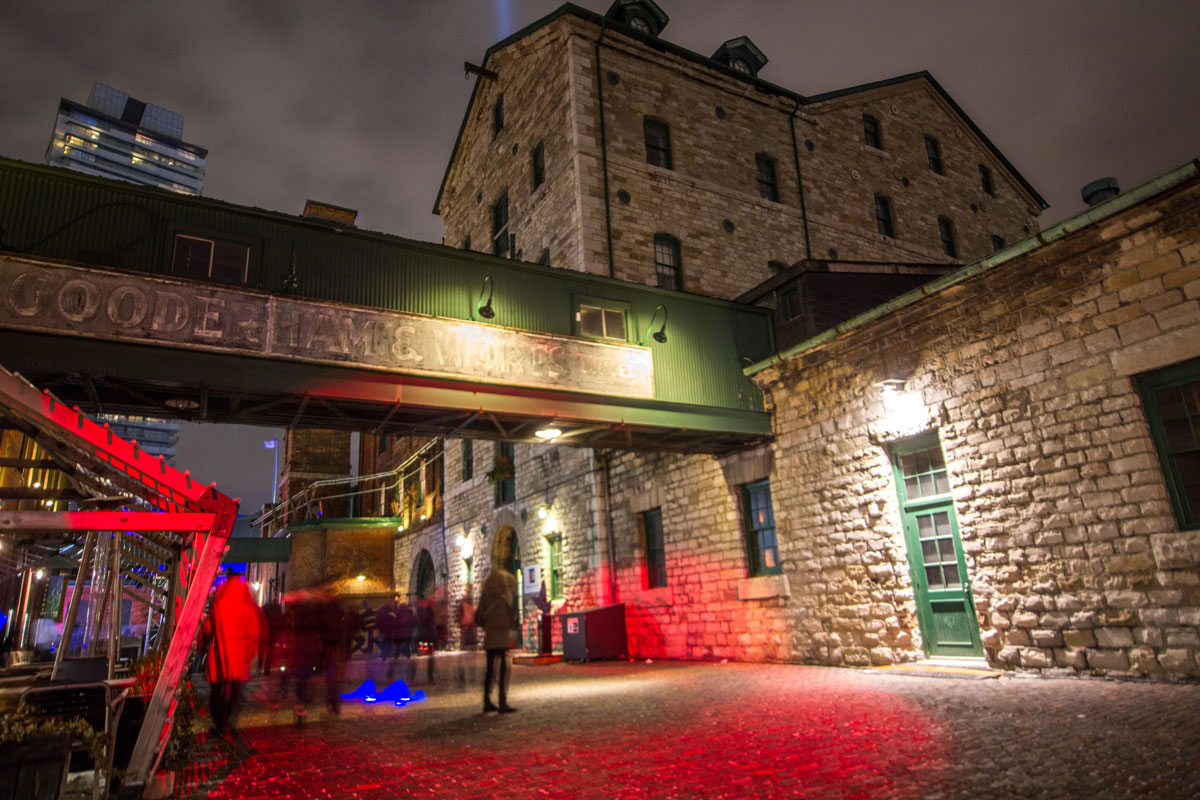 The angel wings were a popular exhibit, with many visitors crowding for the perfect snapshot. Gooderham and Worts was a liquor company that helped establish the area back in the 1800s.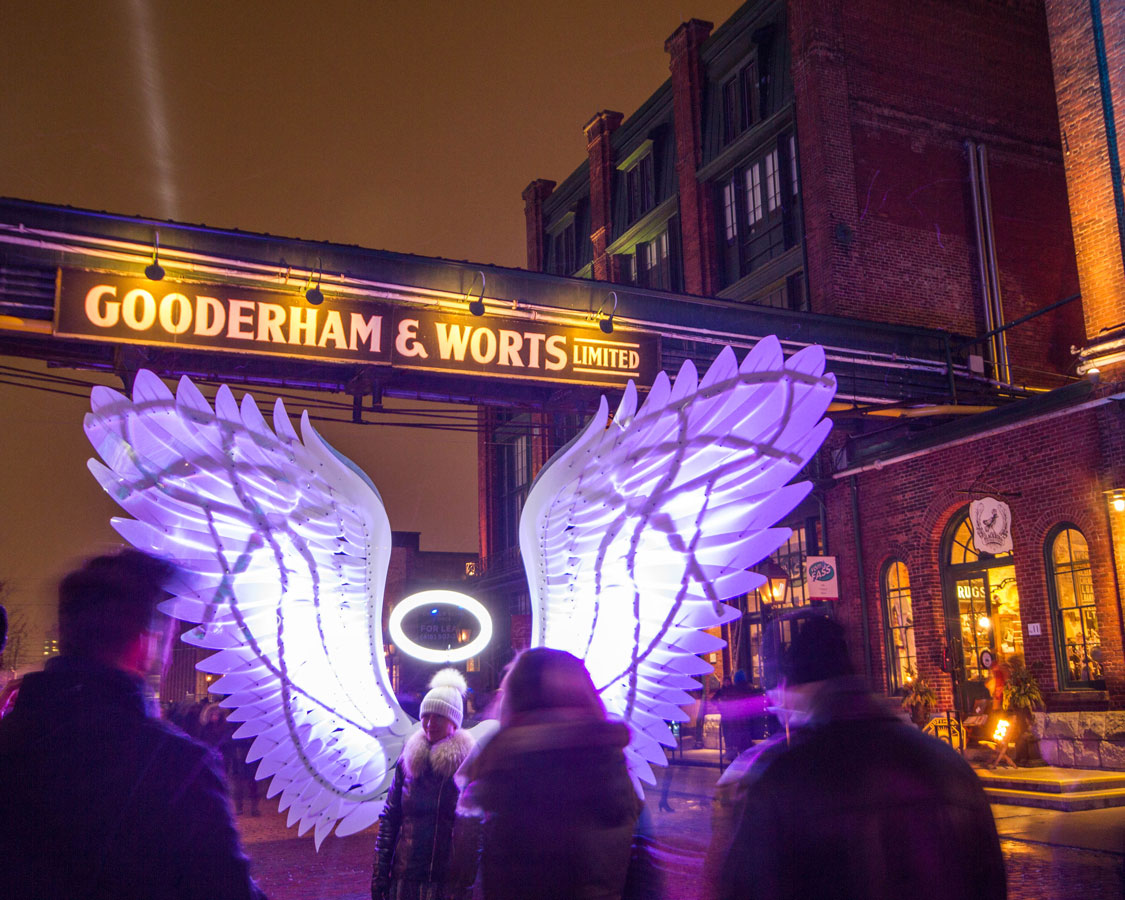 The flame lanterns are a stable of the Distillery District, but the illuminated parkour animation made for a fun feature.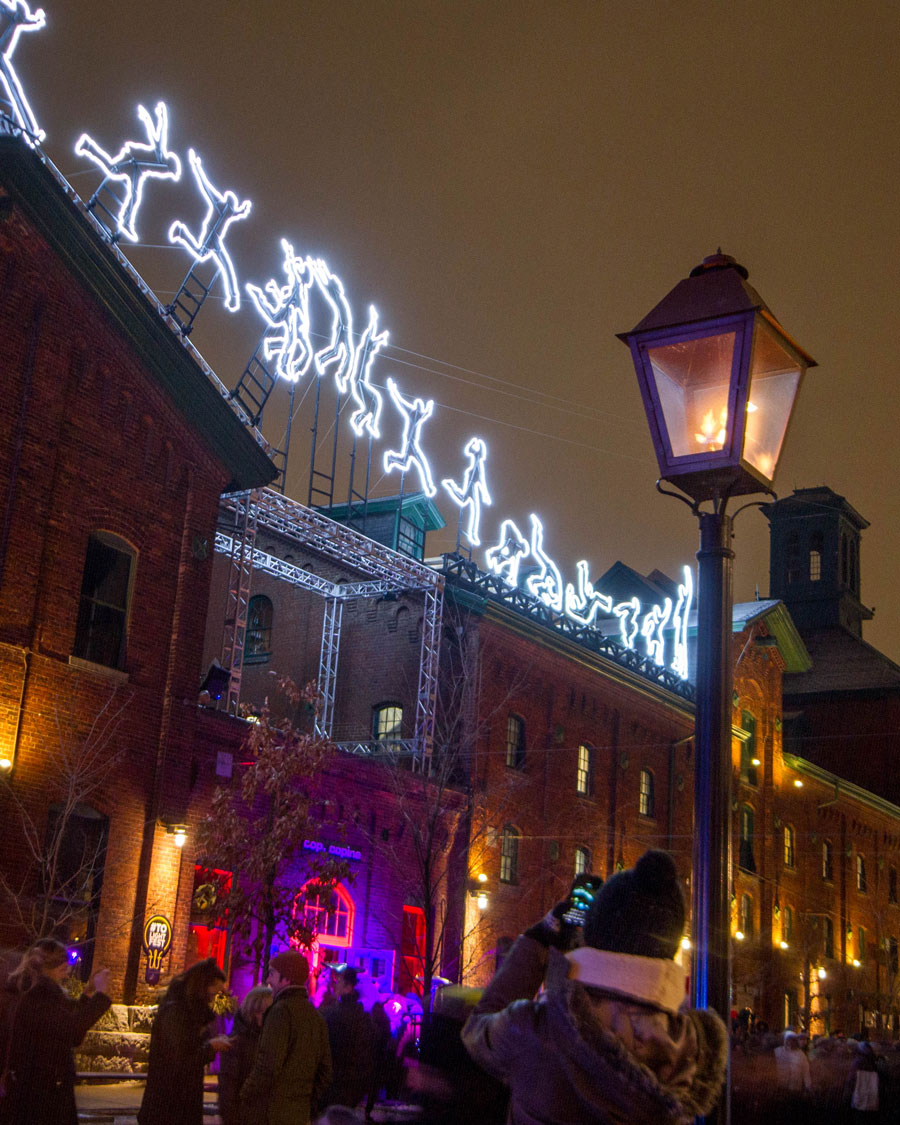 Even the Toronto LightFest logo display made for a beautiful piece of artwork. Underneath the artwork is an indoor display where you can interact with lit-up mirrors to create your own live artwork.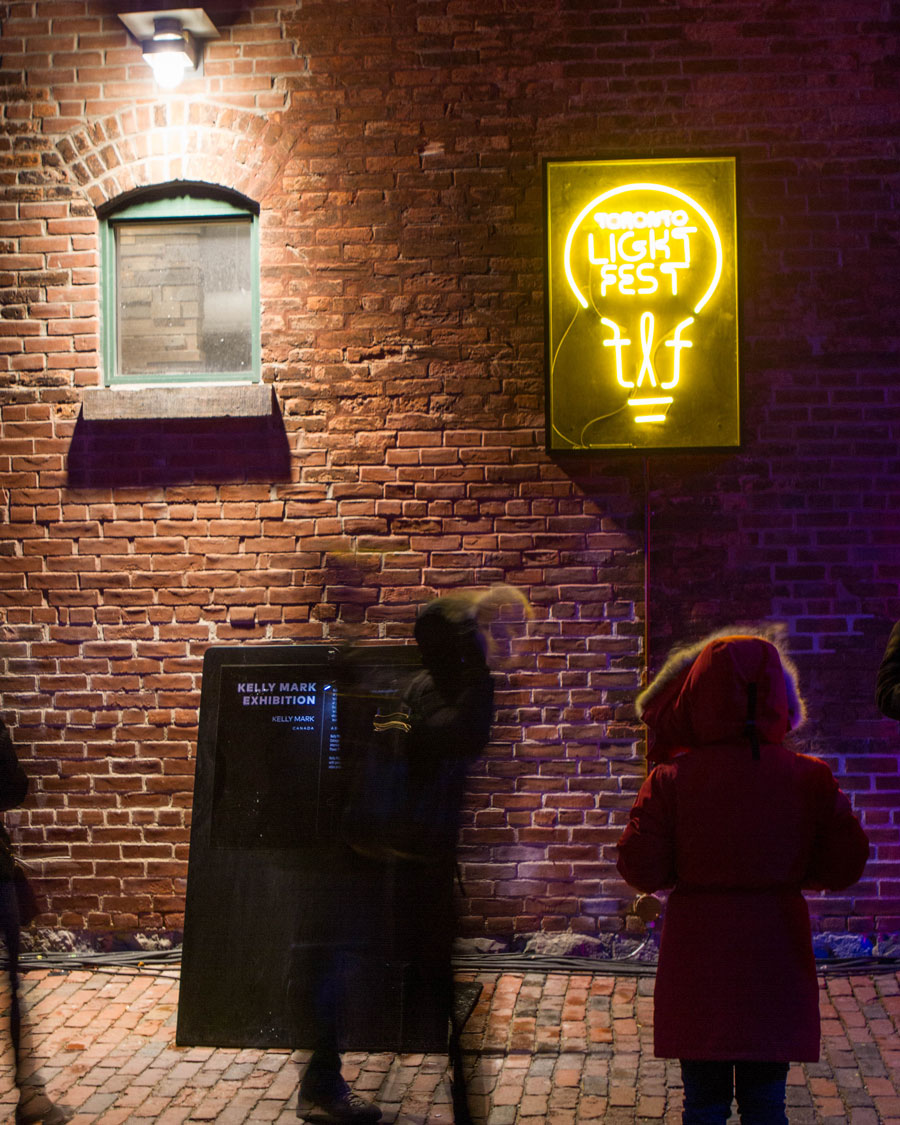 The webs of light crossing the alleyways make visitors feel like they are part of the display. They make for a perfect place to sip a hot chocolate. Don't forget the whipped cream!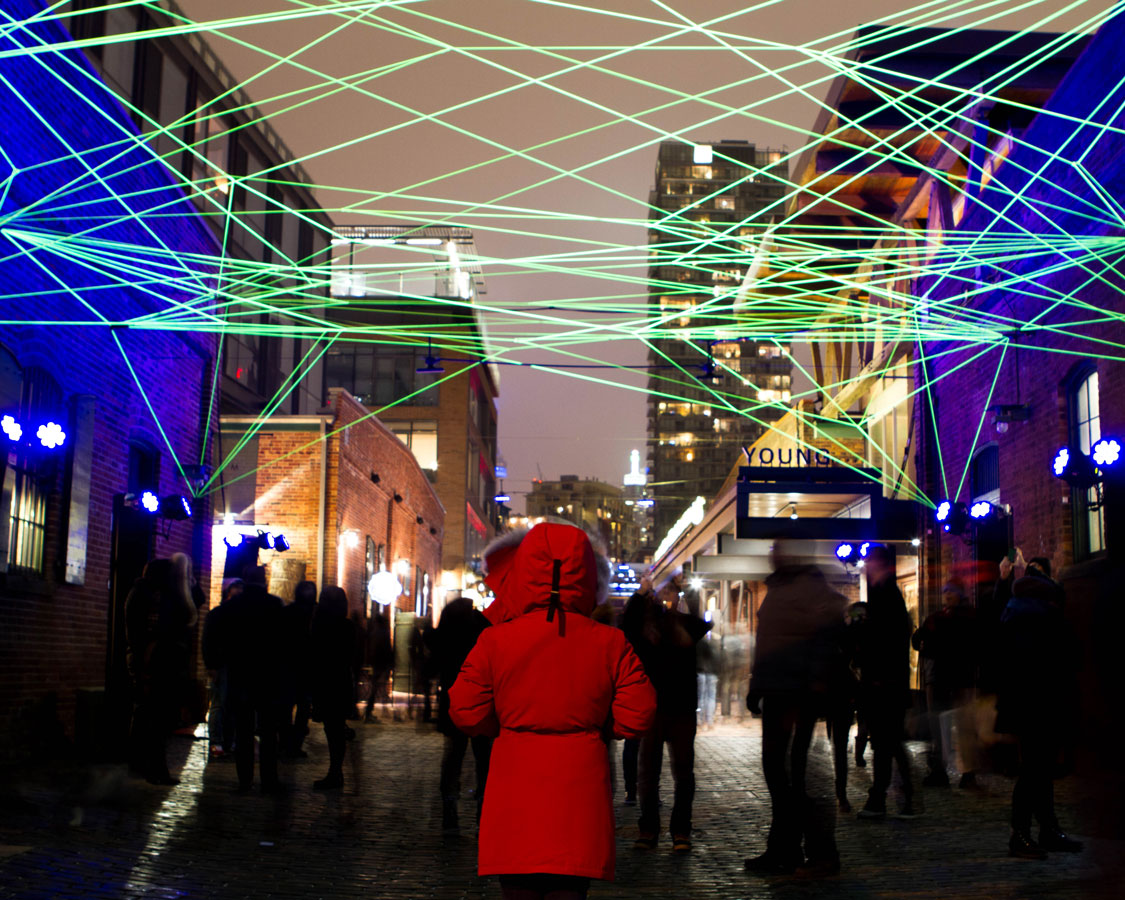 The Toronto LightFest is worth checking out if you are near the city. The best part? It's free! You can check out more information on their website.
Wandering Wagars is a participant in the Amazon Services LLC Associates Program, an affiliate advertising program designed to provide a means for sites to earn advertising fees by advertising and linking to amazon.com, amazon.co.uk, amazon.ca. Amazon and the Amazon logo are trademarks of Amazon.com, Inc. or its affiliates.
You May Also Like To Read: