Visiting Maui with kids makes for one of the most amazing family vacations imaginable. Discover all of the best things to do in Maui with kids right here.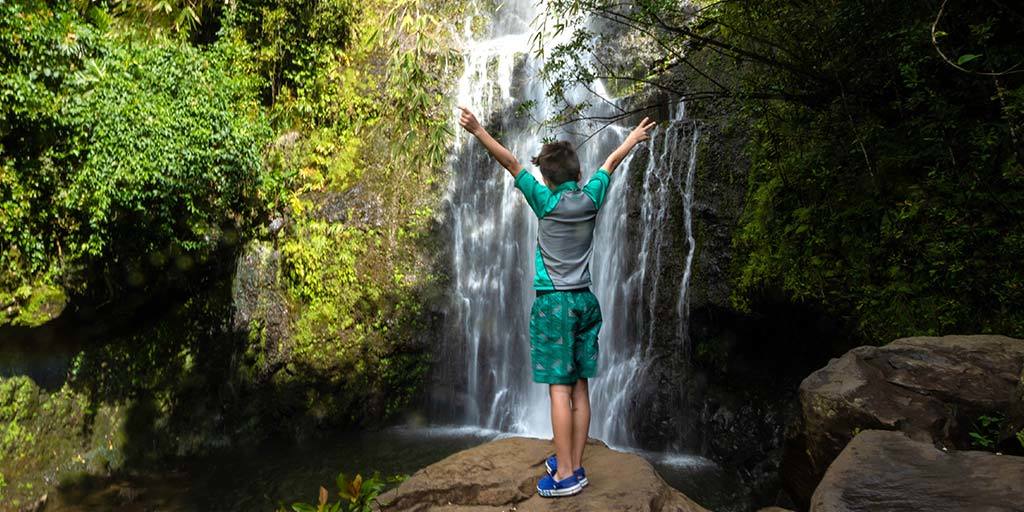 A Maui family vacation is one of the ultimate travel dreams. But part of planning an amazing Hawaii holiday is including some amazing activities. And if you're looking for the best things to do in Maui with kids, we have some amazing experiences to share with you. We traveled to Maui with children with some amazing plans. And Maui had a lot to live up to after our wild experiences in Kauai with kids. But with legendary beaches, epic road trips, cascading waterfalls, and amazing family adventures, a family holiday in Maui offers an unforgettable vacation.
We spent a week on Maui and traveled from the eastern tip near Hana to the western beaches of Lahaina. Our Maui itinerary gave us a taste of the best of Maui. Our 5 and 8-year-old boys absolutely fell in love with the island. And what is not to love? We snorkeled with turtles, swam under waterfalls, hiked volcanic craters and watched some of the most amazing sunsets ever. Visiting Maui with kids lived up to and blew away every one of our expectations. And here are our tips for making the most of your family trip to Maui.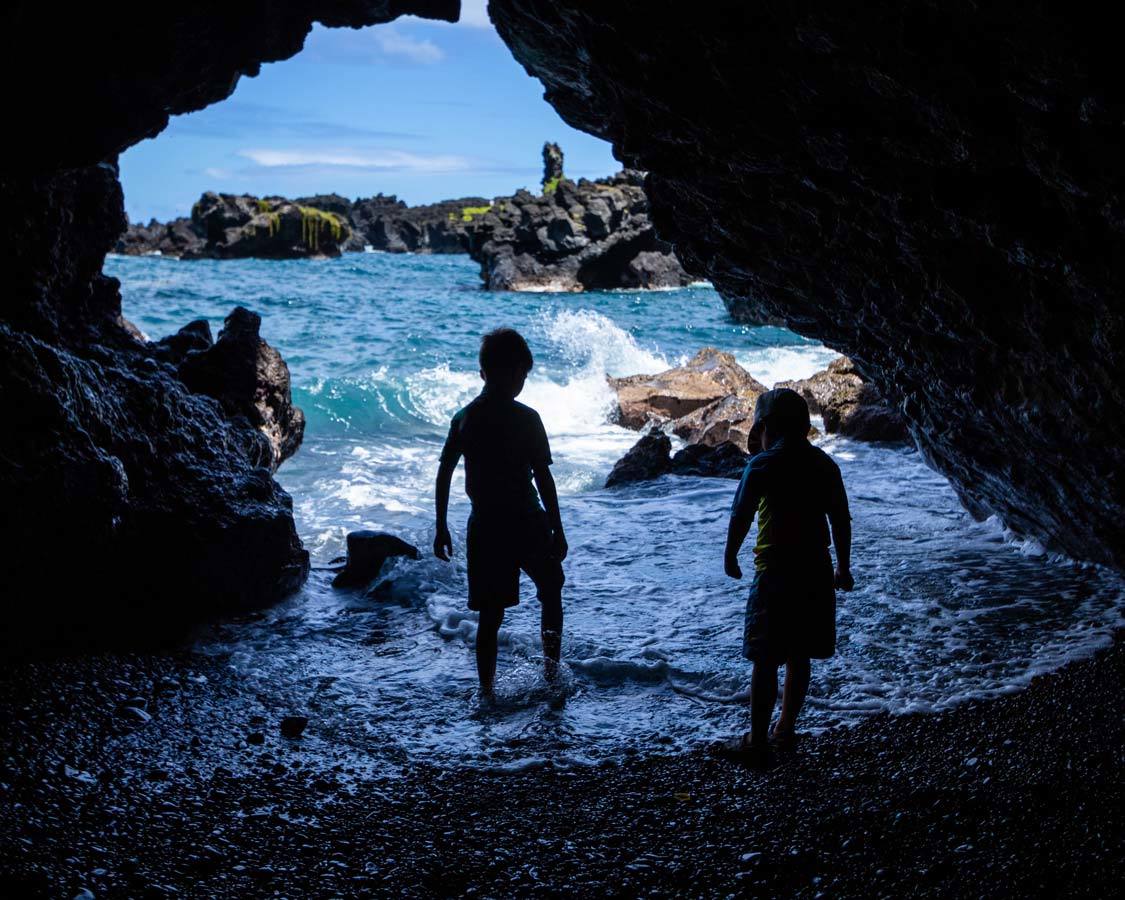 What To Know Before You Maui Family Vacation
Just like every destination, planning your Maui family vacation involves a little leg work. Luckily, Hawaii is a popular destination for a good reason. The weather in Maui is generally pretty amazing. Temperatures range from the mid-70s F (23 C) to the high-80s F (31 C) year-round. But if you are planning on visiting the Upcountry in Maui, such as through Haleakala, be aware that temperatures can drop dramatically. Temperatures drop about 3 F (.75 C) for every 1,000 ft of altitude. The highest point of Maui stands at over 9,000 ft. Life on the summits can get chilly. You can find more information on packing for Maui below. Or you can check out our guide on what to pack for Hawaii in every season here.
There are also a few things that you'll need to add to your Maui packing list to make sure the whole family stays safe and comfortable.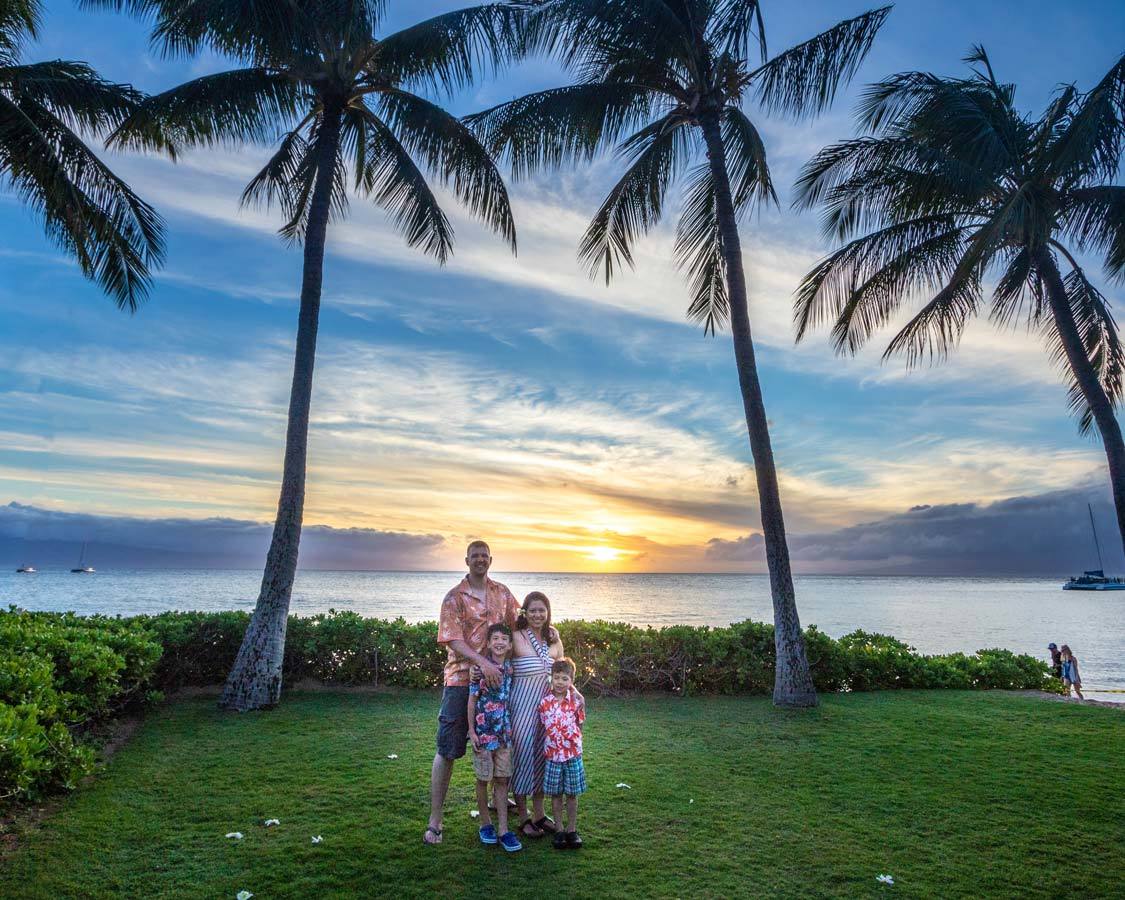 The Best Things to do in Maui With Kids
There are so many incredible things to do in Maui with kids that you'll never get bored. And the great variety of Maui activities means that no matter how long your Maui itinerary is, you'll never be bored. Here are our favorite family-friendly activities in Maui.
Swim With Turtles On A Molokini Snorkel Tour
One of the best ways to get a taste of Maui with kids is through a snorkeling tour. And one of the top snorkeling experiences in Maui is a trip out to the Molokini Crater. This crescent-shaped crater is one of the best snorkeling destinations in Maui. During our snorkeling experience in Maui with kids, we saw sea turtles, parrotfish, angelfish, puffers and much more.
There are many Molokini snorkel tours, however, for families, the tour by the Pacific Whale Foundation offers a chance to help give back to Hawaii conservation efforts. The Pacific Whale Foundation Molokini snorkel tour combines excellent food and service with family-focused education. The Pacific Whale team focus strongly on children during the tour and offer hands-on teaching about the amazing Hawaiian marine life. You can read more about our Molokini snorkel tour here.
Make a Visit To Island Of Lana'i
A visit to the island of Lana'i is an experience that not many visitors to Maui experience. But the sixth-largest of the Hawaiian Islands has a unique culture and history. Over 97% of the island is privately owned. On the remaining 3% there is a small town, Lana'i city, and two four-season resorts: The Four Seasons Resort Lanai and the mountain Lodge Ko'ele. Many Lana'i tours combine a visit to the island with snorkeling among some of the islands' coral gardens. The coral gardens are shallow and offer easy shore access that even younger children can swim out to.
Hike The Haleakala Crater
The top of Maui is one of the island's most spectacular landscapes. The crater of Haleakala National Park is like visiting the set of a sci-fi movie. The red volcanic ground and massive boulders offer a stark contrast to the lush green low country of Maui. The summit of Haleakala crater towers Maui at a height of 9,000 ft (3,000 m). And the drive up involves a long series of switchbacks that take you up past the treeline and through layers of wispy clouds. Kids will get a thrill not just from the incredible views of the crater, but also the cool observatories that dot the summit.
One of the most popular things to do in Maui involves visiting the summit of Haleakala at sunrise. Depending on where you are staying in Maui, this could mean waking up at 2 am for the 2-3 hour trip to the top. Because of the popularity of the Haleakala sunrise the park offers a limited number of passes for the experience. You can book those through the National Park Services site here. Many kids may not want to rise at this time of the morning. The sunset on Haleakala is nearly as beautiful. And hiking in the crater is suitable for all ages.
Watch The Sunset From Kula Lodge
If you don't feel like catching the sunrise from Haleakala, a close second is the sunset views at the base of the entrance to the park. In the small town of Kula is the Kula Lodge. Not only does the lodge have a great restaurant and comfortable, spacious rooms, but it also has one of the best sunset views on the island.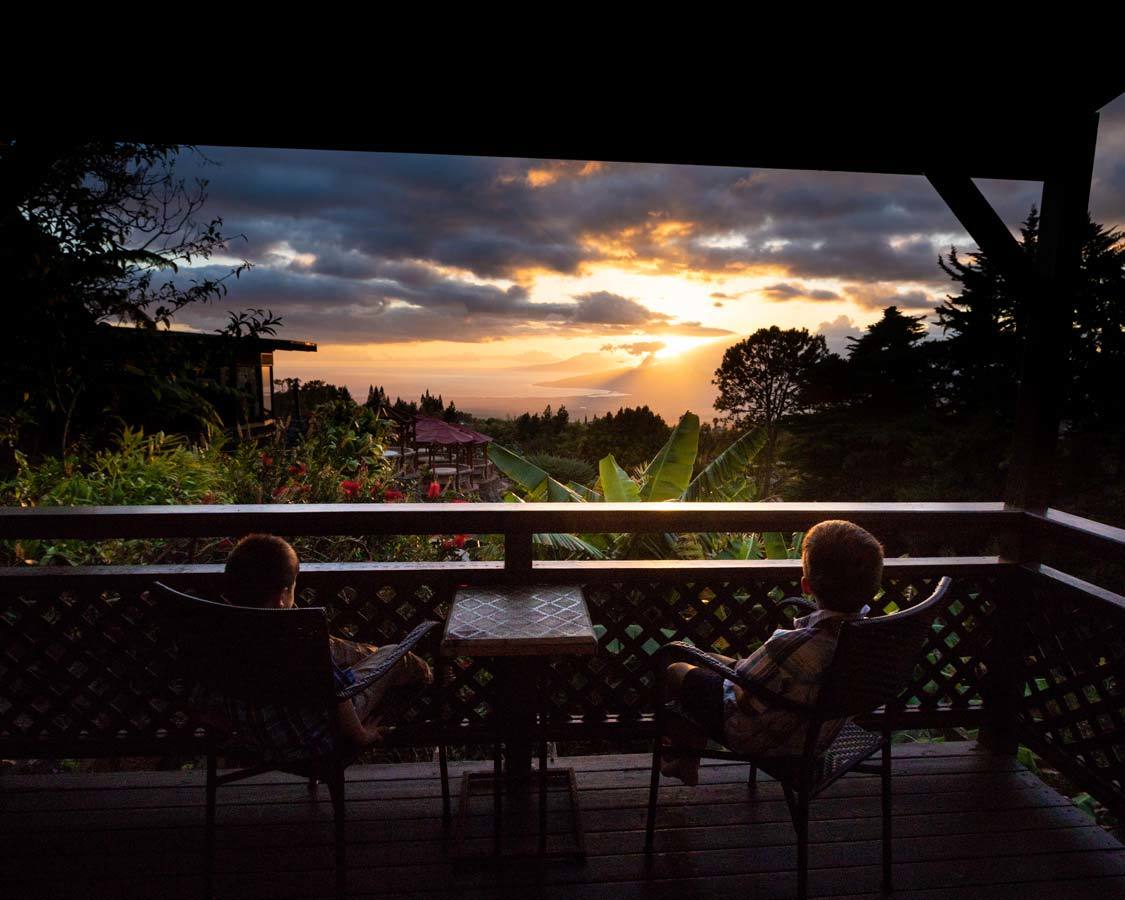 Beaches And Waterfalls Along The Road To Hana
One of the most epic experiences in Maui is the road to Hana in West Maui. The road to Hana is an absolutely gorgeous 64.4 mile (136 km) route between the town of Kahului in central Maui to the town of Hana on the western tip. This drive can easily take a day thanks to the countless beaches and photo stops along the way as well as the 52 one-lane bridges and 620 turns that often bring vehicle speeds down below 10 mph.
Kids will absolutely love stops like Waianapanapa State Park with its glorious black sand beach and lava tubes. There are spots to stop and swim under waterfalls, explore historic churches and more. And let's not forget the countless amazing food trucks along the way serving traditional Hawaiian dishes, handmade ice pops, and bbq. You can read all about our favorite stops on the road to Hana here.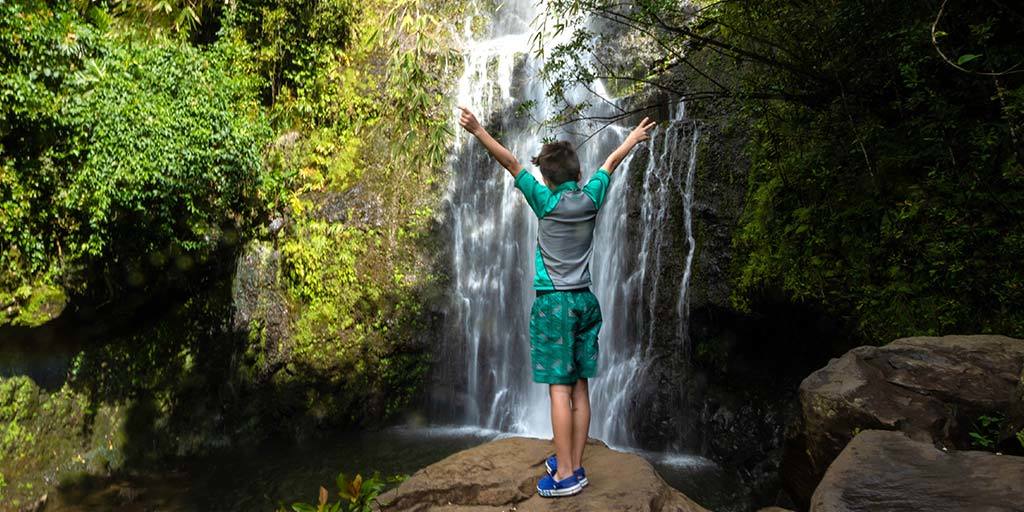 Walk Along Seven Sacred Pools And Bamboo Forest in Haleakala National Park
Just past Hana is the backside of Haleakala National Park. And this side of the park offers a far different experience from up in the high country. The park has some beautiful family-friendly hikes past waterfalls, coastline, and through bamboo forests. The Seven Sacred Pools hike is a beautiful walk through flower fields and alongside cascading pools and waterfalls that occasionally allow for swimming. Check with the ranger station beforehand to see if the water is safe. Kids can also visit the ranger station and take part in the NPS Junior Ranger Program.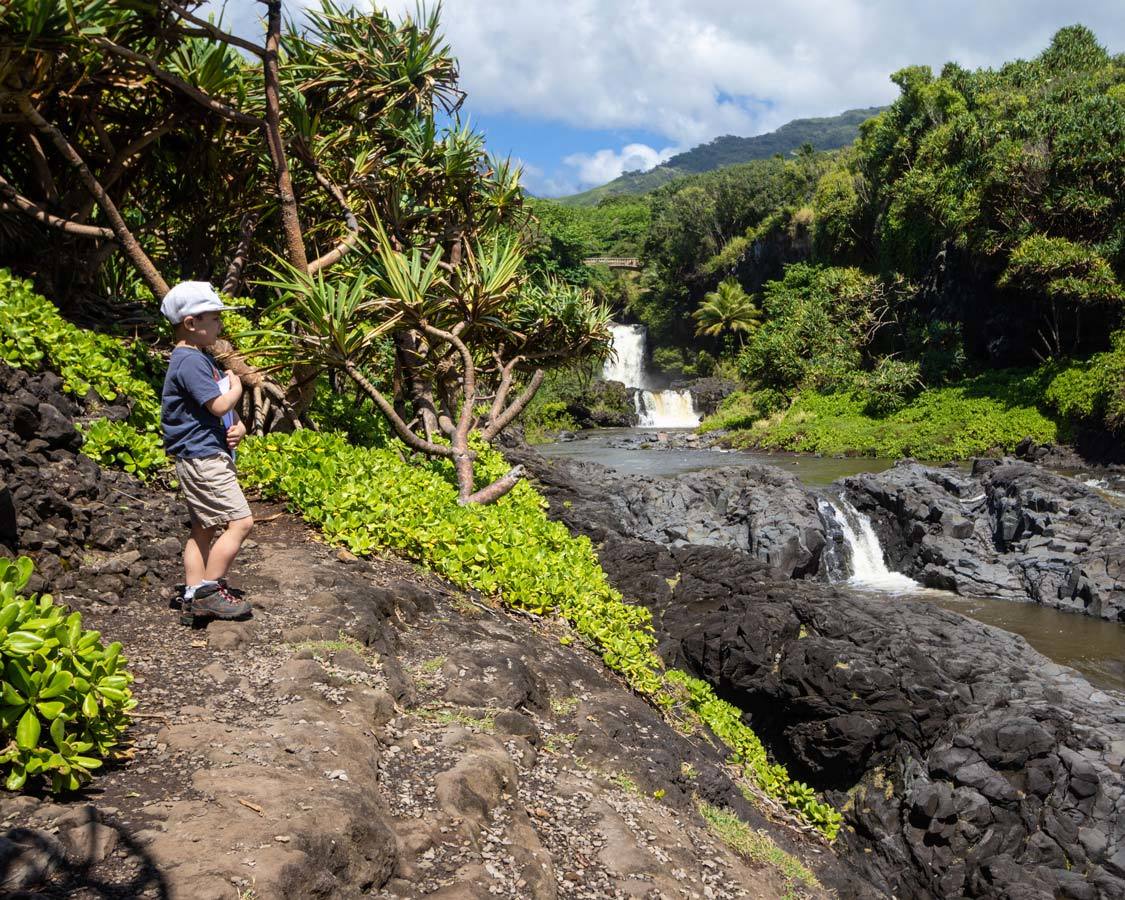 Go Whale Watching
There are few things to do with kids in Maui more epic than whale watching. Watching these magnificent creatures leap from the water is something that families will never forget. The "official" whale season in Maui is from mid-December to mid-May. You may have a chance to see them a little earlier than that, especially in the channel between Maui and Lana'i, which is where many whales travel through on their way north. There are many whale watching tours in Maui that are family-friendly. The Trilogy tour out of Lahaina is one of the most popular.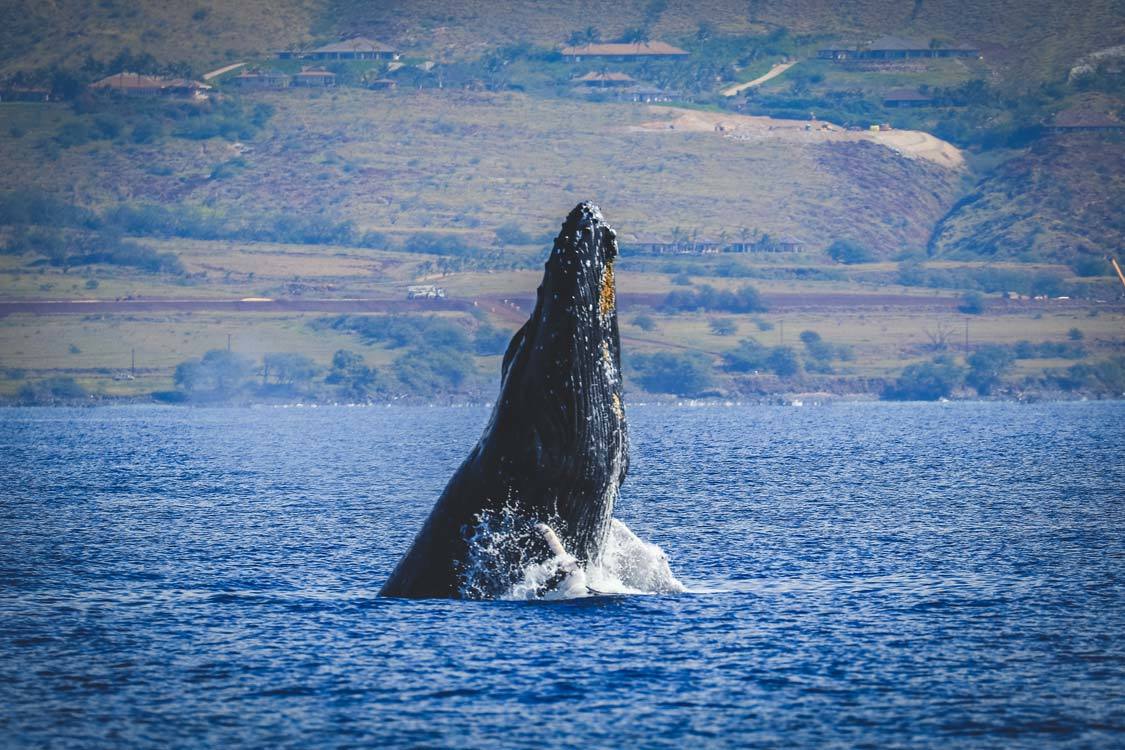 Take A Swim At Iao Valley State Park
One of my favorite things to do in Maui with kids is cooling off in the streams of Iao Valley State Park at the base of Pu'u Kukui in central Maui. Follow the winding road along the scenic mountain edge. Once you reach Iao Valley State Park you'll have beautiful hikes and streams to explore. Make the short climb to the viewpoint of the Iao Needle, a 1,200 ft. monolith that was used as a lookout to protect against invasion from King Kamehameha I.
But once the hikes are over, head down to the Iao Valley streams. The low points of the park are dotted with hundreds of small waterfalls and private swimming holes. It's not hard to find a little family spot of your own and cool down in the crisp, clean water. Iao Valley State Park closes at 5:00 pm though, so make sure that you've left the park before then.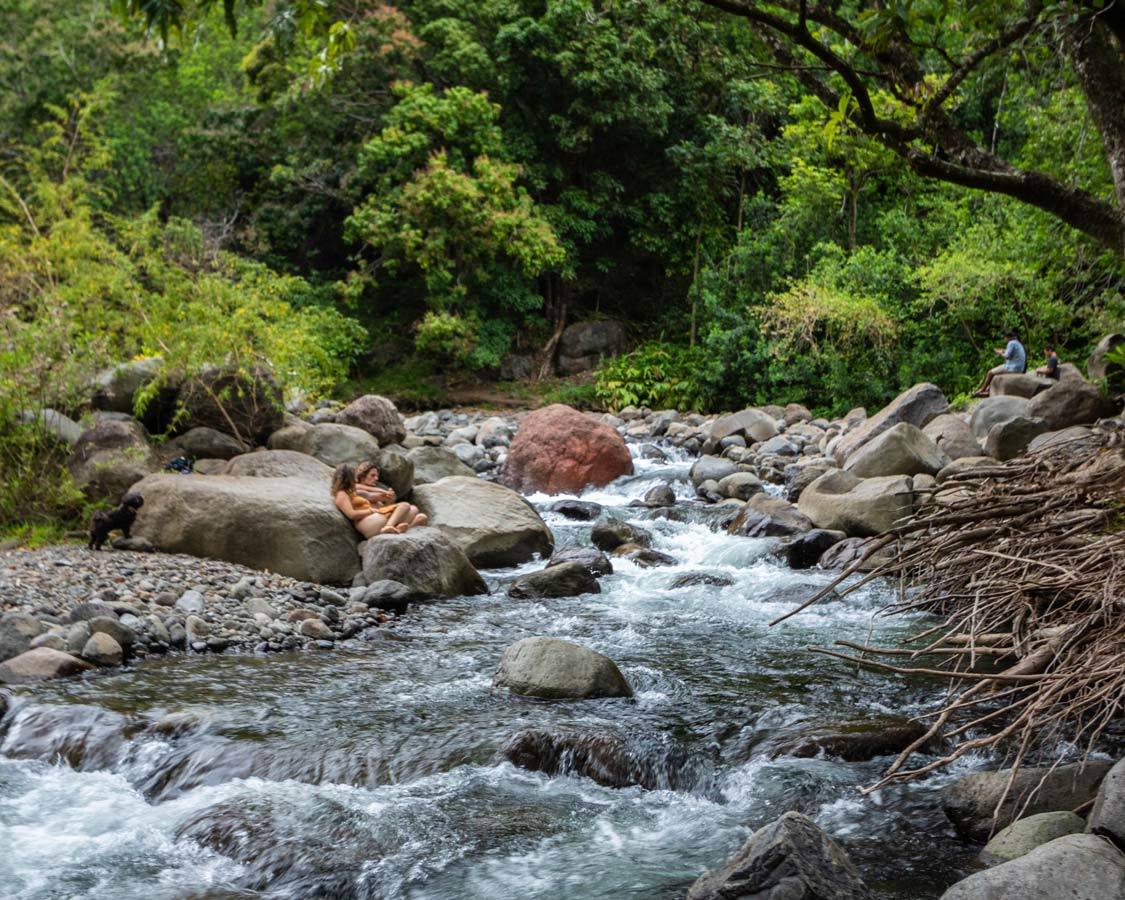 Have a Dole Whip Under The Banyan Tree In Lahaina
Lahaina Town is one of the coolest old towns in Hawaii. This western Maui port is full of cool art galleries and food shops. Kids will love walking through the Lahaina Gallery where there are many original Dr. Seuss prints on display. Stroll down the main street and grab a Dole Whip soft serve at Lappert's Hawaii. There is no better place to eat it than at Hawaii's largest Banyan tree near the harbor. This sprawling shade tree offers a beautiful place to relax and escape the Hawaiian sun.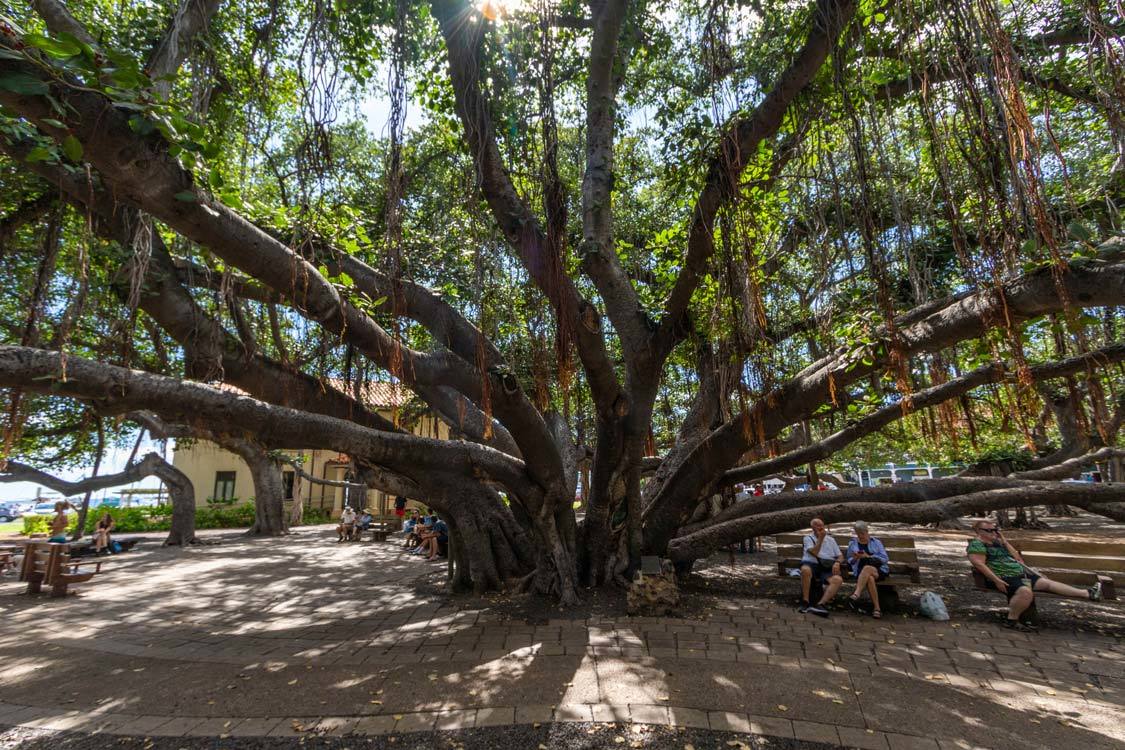 Celebrate Hawaiian History At A Luau
Experiencing a Luau is almost synonymous with a Maui family vacation. The food, song, and dance of a Hawaiian Luau is a perfect way to get a taste for the rich history and culture of the Hawaiian Islands. The Old Lahaina Luau is one of the oldest and best Maui Luaus for families. The show is excellent, and you'll also be blessed with the famous West Maui sunset.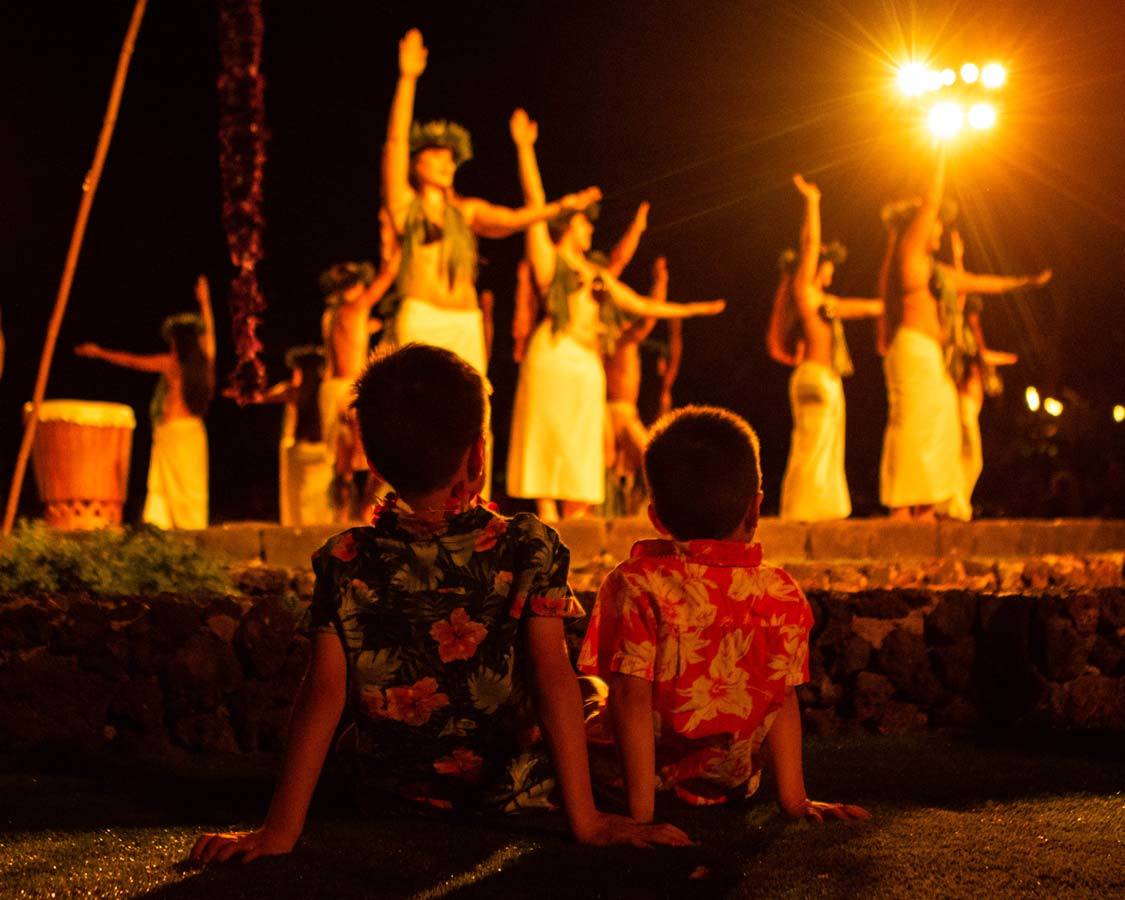 Learn To Surf
When I'm in Maui with kids, they pepper me with questions about surfing. And there are few better places to learn to surf than in Maui. Surfing is practically a religion in Hawaii. There is no shortage of amazing beaches to learn to surf for kids in Maui. Ka'anapali Beach near Lahaina, the Cove in Kihei, and the Launiupoko Beach Park south of Lahaina are some of the best. Nearly every town has surf shops and lessons available. Don't forget to pack reef-safe sunscreen for your trip to Maui. Many sunscreen chemicals are banned here.
Experience The Underwater World With An Atlantis Submarine Ride
One of the coolest experiences in Maui for kids is the Atlantis Adventures submarine ride in Lahaina. Descending 100 ft below the waves to the ocean floor is magical. Outside the large viewports are countless fish swirling around an underwater reef and the remains of a sunken ship. Kids will be absolutely mesmerized at the scene unfolding all around them. And if the views of the Maui submarine ride aren't enough, they just need to look around them. Because they're in a submarine, which is just so cool! You can read all about our Maui submarine tour here.
What are your favorite family-friendly activities in Maui? Share your stories in a comment below. Or share a photo with us on Twitter. We would love to share in your travels.
This post may contain compensated links. Find more info in our disclaimer. Wandering Wagars is a participant in the Amazon Services LLC Associates Program, an affiliate advertising program designed to provide a means for sites to earn advertising fees by advertising and linking to amazon.com, amazon.co.uk, amazon.ca. Amazon and the Amazon logo are trademarks of Amazon.com, Inc. or its affiliates.
You May Also Like To Read:
Pin This Post For Later: