The best hotels in Reykjavik, Iceland give you access to the best attraction in the city. Check out our favorite Reykjavik hotels for your Icelandic adventure.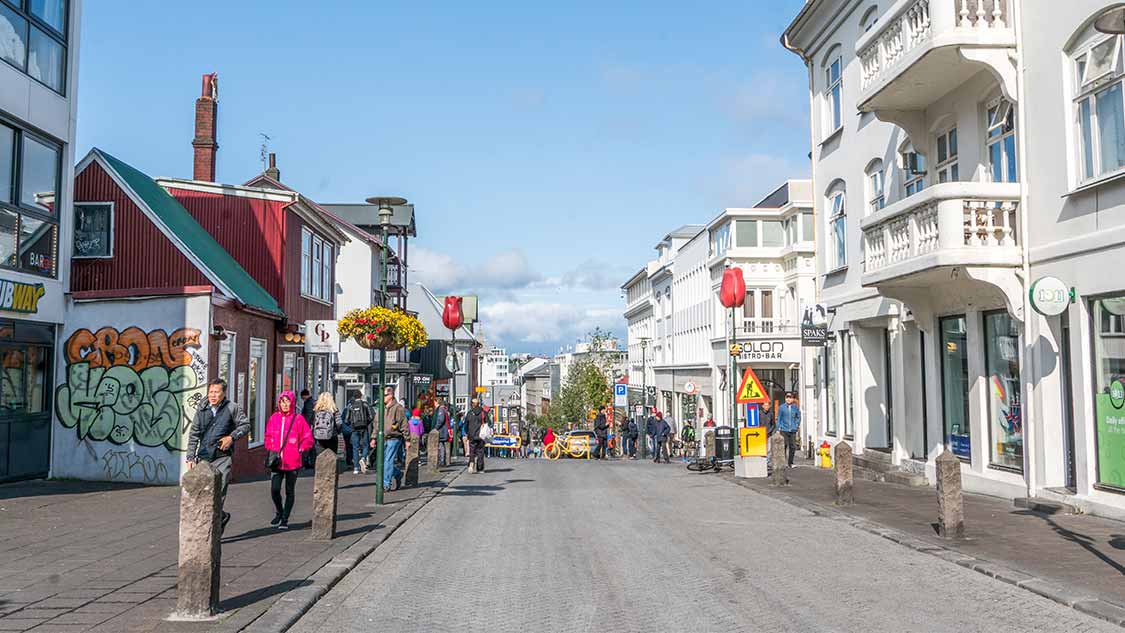 The center of any great adventure in Iceland is the capital of Reykjavik. Not only is Reykjavik Iceland's largest city, but it's also where most travelers base themselves when tacking their Iceland itinerary. So, choosing the best hotels in Reykjavik, Iceland can go a long way towards making your visit unforgettable.
Nestled on the western corner of southern Iceland Reykjavik is in a prime position for those exploring the country. Not only is it the easiest home base for the famous Golden Circle and other great things to do near Reykjavik, but it's also nearby to the Keflavik airport which sees the vast majority of all traffic in and out of the country.
Reykjavik is no slouch either though. In fact, this gorgeous city is a destination in and of its own. Whether you're looking to relax in style in the milky waters of the Blue Lagoon, admiring the stunning architecture of Hallgrimskirkja Church, or eating your way through the marvelous Reykavik food scene, this is by far one of the liveliest places to visit in Iceland.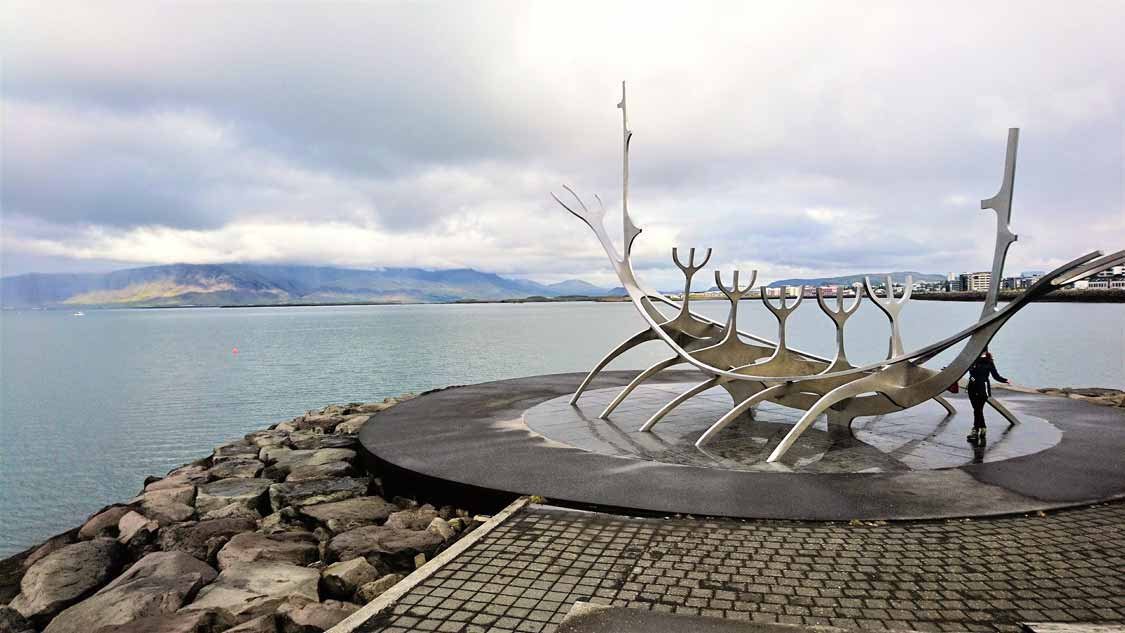 Whether you're looking for quaint and quiet Reykjavik hotels or a large Reykjavik resort with all the amenities and on-site restaurants, you'll be pleased to know that there are loads of options. And, if you're like us and exploring Iceland with kids, you'll find that family-friendly hotels in Reykjavik are everywhere.
So grab some Skyr and settle in as we lay out where to stay in Reykjavik, Iceland for the best adventure of a lifetime.
10 Excellent Hotels In Reykjavik, Iceland
These Reykjavik hotels have made our list of awesome, hip, and fun places to stay in Reykjavik. We've chosen family-friendly hotels that are close to the action and offer everything you need to make the most out of your visit to this incredible city.
Canopy By Hilton Reykjavik City Center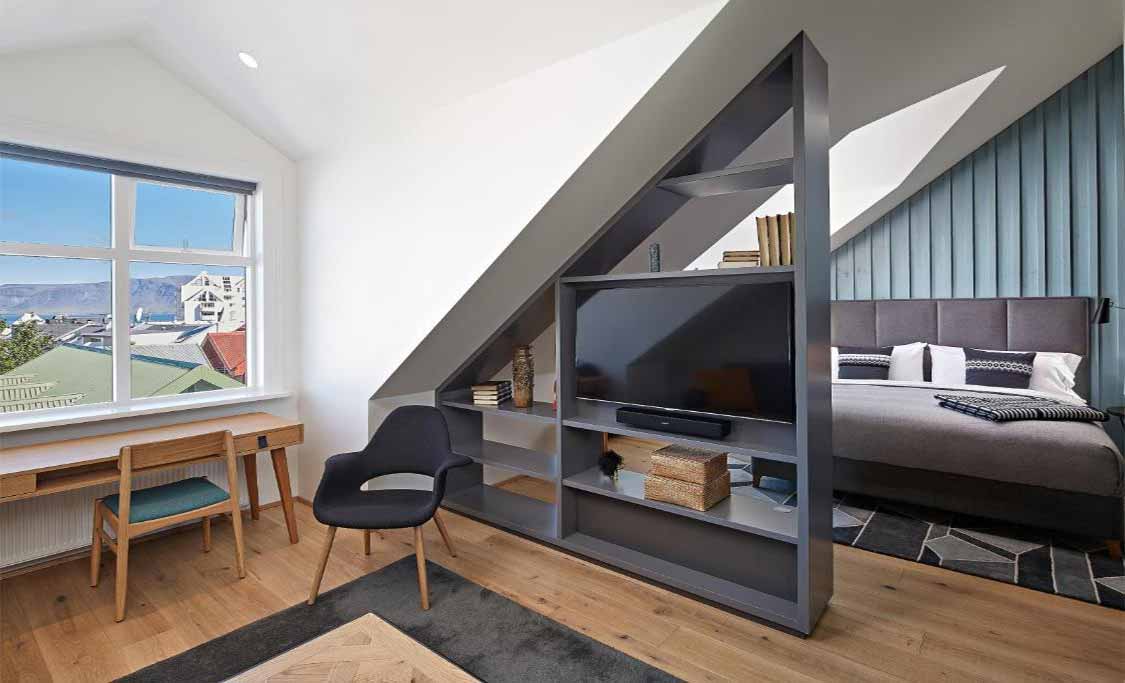 Proudly situated in one of the best locations in all of Reykjavik, Canopy by Hilton is, without a doubt, one of the best hotels Reykjavik, Iceland has to offer. This phenomenal property is built from a collection of former houses into what is now one of the most premier Nordic-style hotels in Iceland.
The rooms are spacious and modern. They've been designed using the style and input from local artists that make each room have its own unique Icelandic style.
Canopy by Hilton just steps away from the Laugavegur shopping area and includes an on-site bar, complimentary buffet breakfasts, and free WiFi. You can find the current prices and availability below right here.
ION City Hotel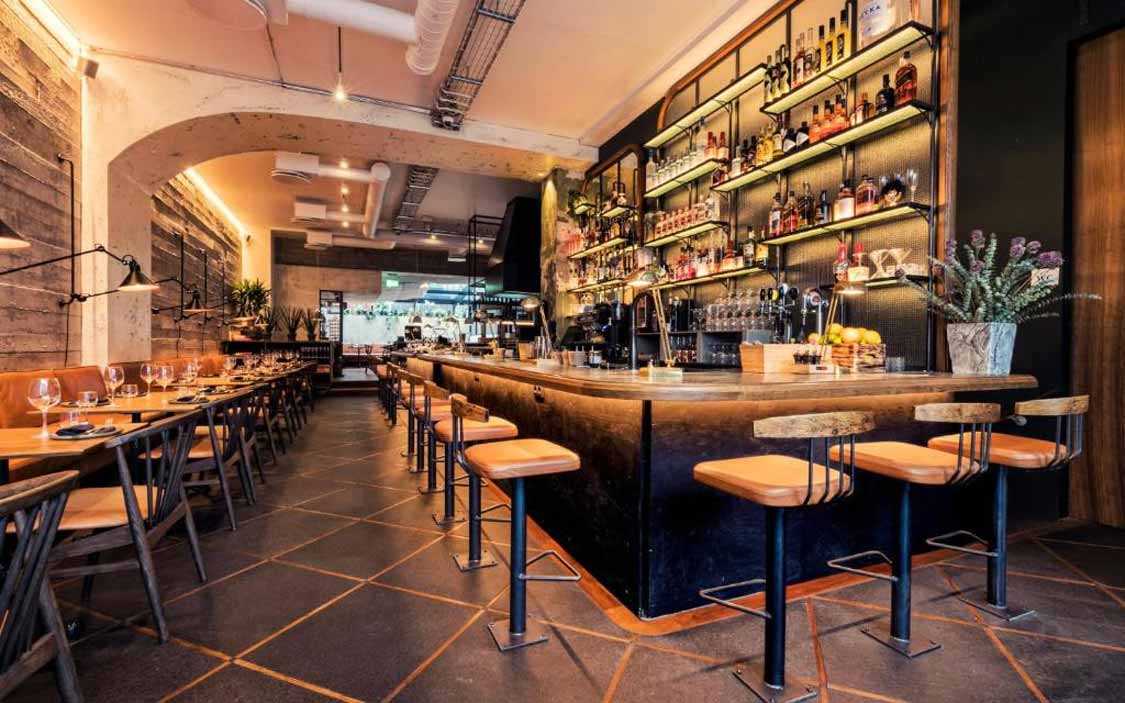 Located on the popular Laugavegur Street, Ion City Hotel is one of the top hotels in Reykjavik. This stunning property has changed the landscape of luxury accommodations in Iceland. Its fantastical design encapsulates the history, landscapes, and cultures of Iceland through modern design and the blending of modern art with natural beauty.
This small Reykjavik hotel onlyhas 18 rooms, but if you're lucky enough to secure one, you'll be treated to some of the best luxury in the city. If you have the means, try to to book the City Suite, which includes a private sauna and a balcony with an incredible view of the iconic Hallgrimskirkja Church.
The hotel also includes free WiFi, an on-site restaurant, and a fitness center. You can find their current prices and availability here.
Hotel Borg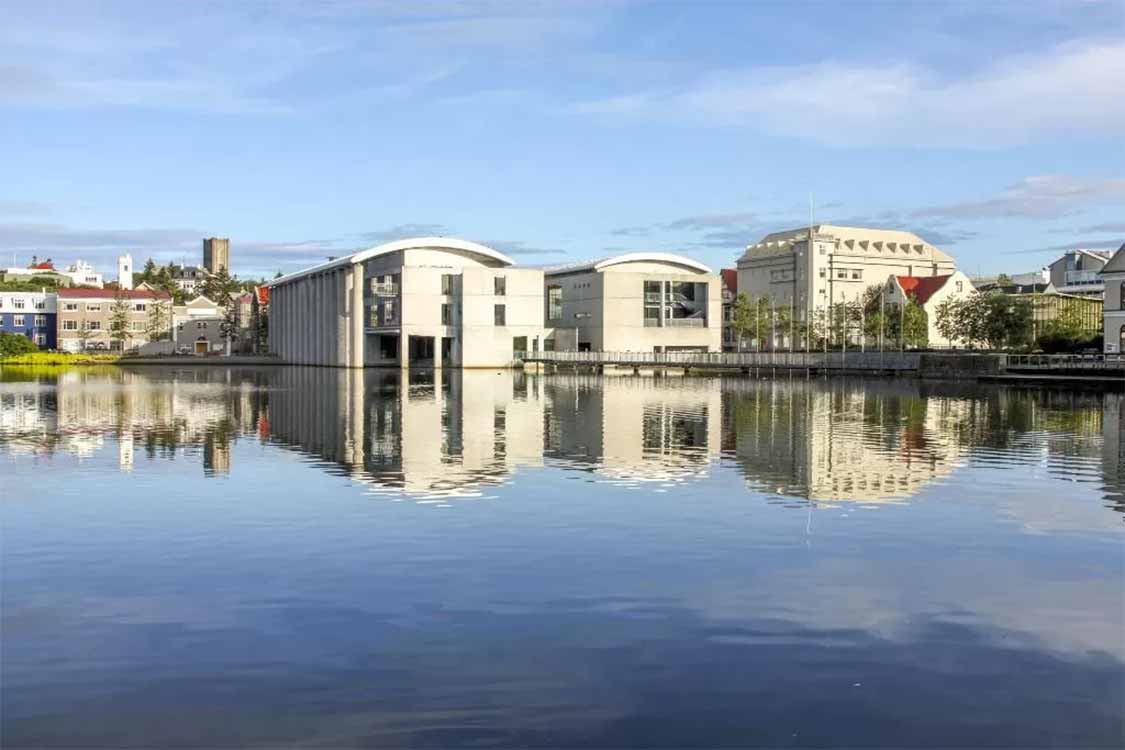 Modern luxury is all the rage in Reykjavik hotels. But stepping back to Reykjavik's original luxury hotel is a great way to experience the art deco style that started it all.
Replete with ornate doorknobs and marble statues, Hotel Borg retains the charm of 1930's Reykjavik. This hotel combines classic architecture with contemporary design. And the location, overlooking Austurvollur Square is exactly where many visitors want to be when exploring the country's capital.
Hotel Borg hosts one of the best spas in Reykjavik as well as the first Jamie Oliver-run restaurant in Iceland. You can check out their current prices and availability here.
Reykavik Residence Apartments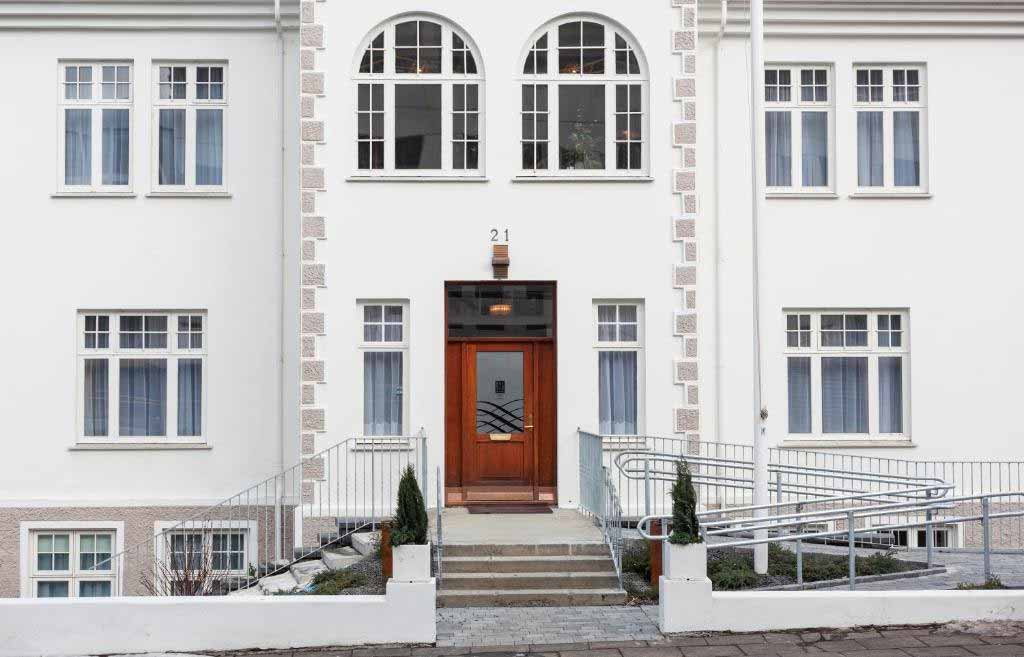 If you're looking for an amazing, family-friendly hotel in Reykjavik where you can set up for a stay with a full, kitchen, blackout curtains, and Bluetooth speakers, the Reykjavik Residence Apartments are a fantastic choice.
Not only are these full suites right in the center of the action within walking distance of most of the things to do in Reykjavik, but these Reykjavik suites offer everything you need to be self-sustaining. While these apartments don't include access to an on-site restaurant, spa, or fitness center, they are close to great restaurants and incredible attractions.
You can check out the current rates and availability here.
Icelandair Hotel Reykjavik Marina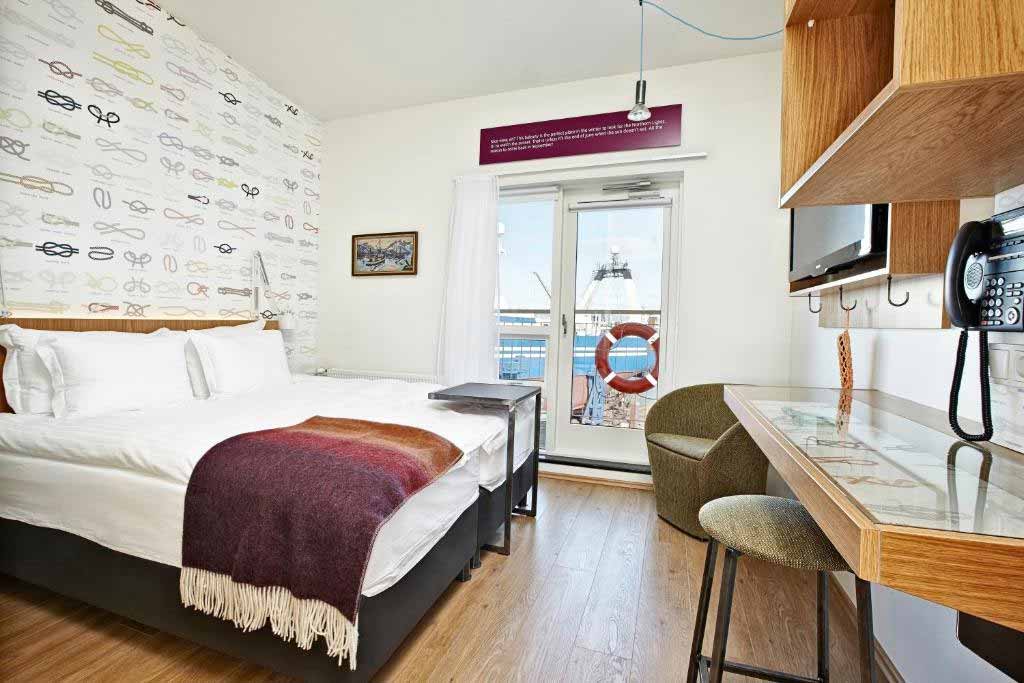 If you love quirky, modern designs, the Icelandair Hotel Reykjavik Marina delivers. Not only is this one of the best places to stay in Reykjavik, it also is one of the most unique.
Situated in the iconic Reykjavik Marina and just a few minutes walk from most of the downtown Reykjavik attractions, this 4-star hotel combines primary colors with industrial design and blends it all together with tasteful, yet quirky features.
Even if you're visiting Iceland in the winter, the bright wallpaper and roaring fires will leave you feeling bright, even when the sun isn't shining outside. The hotel balconies offer exceptional sea views and the hotel even occasionally welcomes live entertainers into their foyer.
You can find their current rates and availability here.
Eyja Guldsmeden Hotel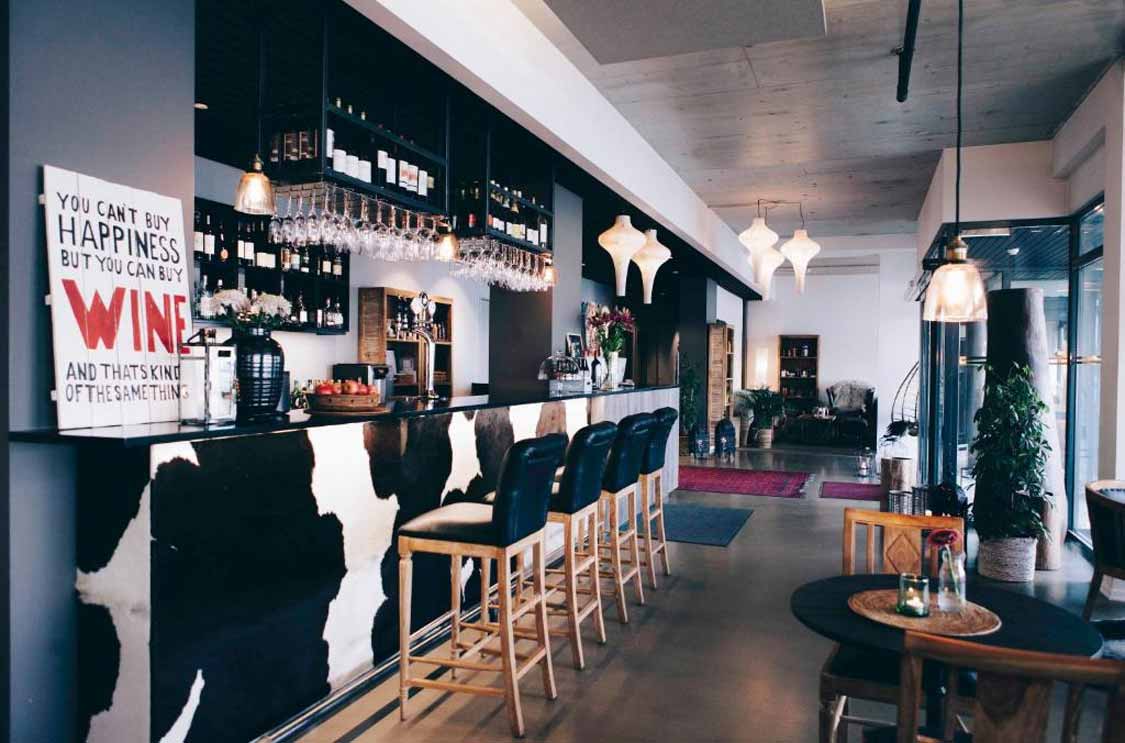 This eco-conscious boutique hotel in Reykjavik, Iceland is the brainchild of local couple Linda Johannsdottir and Ellert Finnbogason. The stylish and modern hotel in the city's core boasts 65 rooms all decorated with sheepskin and cowhide and boasting four-poster beds.
The on-site restaurant serves up organic cuisine sourced from local farms and the complimentary tea and coffee bar are always open. This hotel also has a 24-hour gym (just in case the midnight sun keeps you up), and a wonderful and professional staff.
You can check out their current rates and availability here.
101 Hotel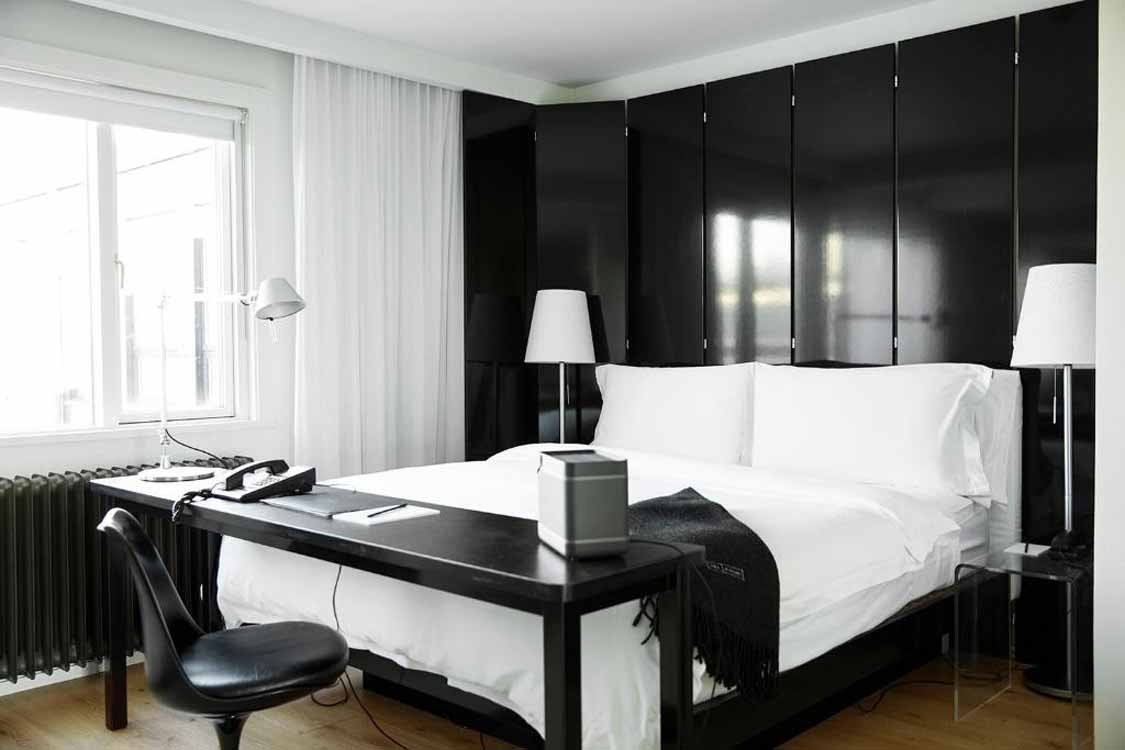 Boasting iron clawfoot tubs and, what may just be the most "Instagram-worthy" design of all of the Reykjavik hotels, 101 Hotel is definitely one of the coolest places to stay in Reykjavik, Iceland.
This chic, stylish accommodation is both beautiful and intimate. Yet it's all within a 10-minute walk from the harborfront. The hotel has an on-site art gallery, gym, and one of the most popular restaurants in Reykjavik. There is also an exceptional spa that includes a hot tub and steam room.
Expect a lot of artsy features here, and have your camera ready to snap photos. Because nearly every corner of the hotel is designed to perfection. You can check out their rates and availability here.
R13 Townhouse Hotel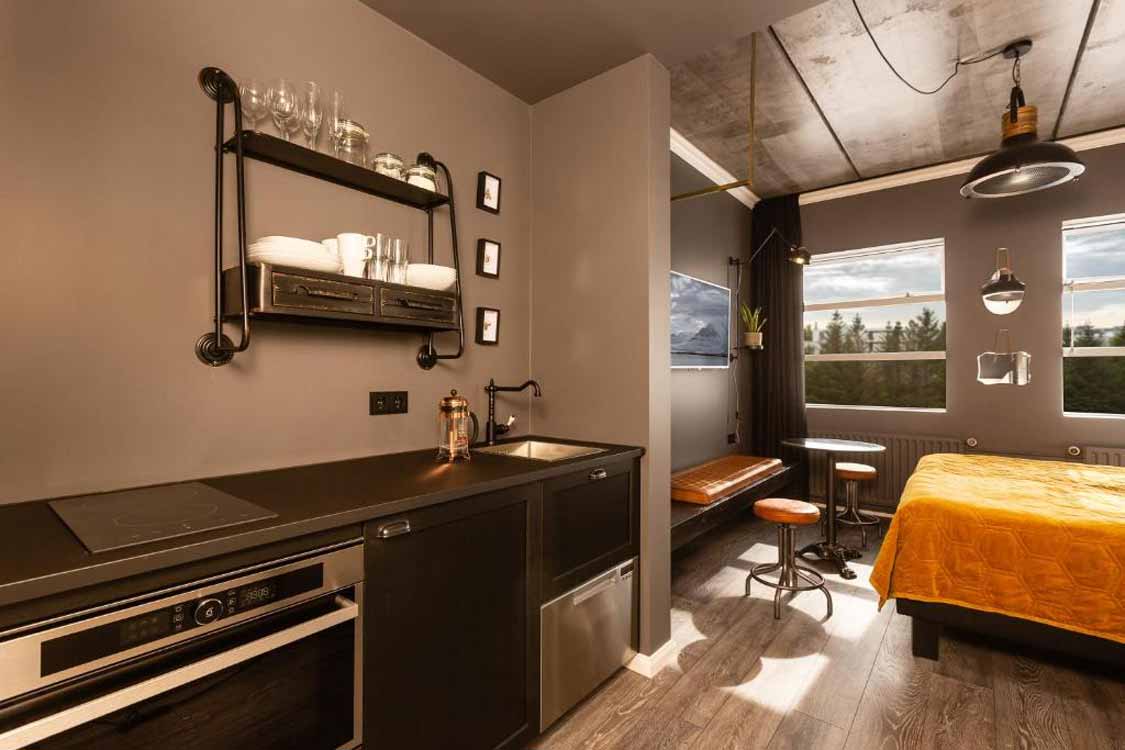 I love that a beautiful Reykjavik hotel like this could be considered a "budget" option. R13 Townhouse Hotel offers incredible value. Yet the apartments are stylishly decorated in a dark, modern wood that adds a touch of warmth to this sub-Arctic city.
To top it off, these rooms come decked out with kitchenettes that include fridges, ovens, and microwaves. All of this is also centrally located near Laugardalsholl Stadium and the Reykjavik swimming center.
You can find their current prices and availability here.
Fosshotel Reykjavik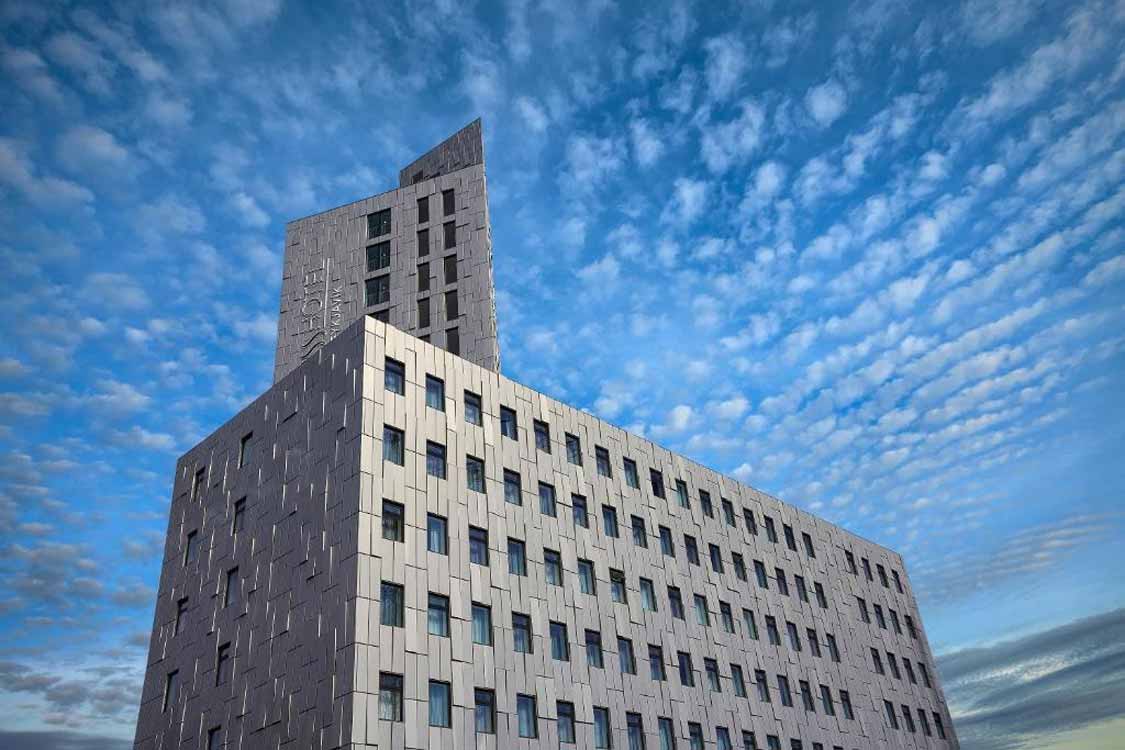 One of Reykjavik's largest hotels is the 16-floor, 320 room Fosshotel Reykjavik. This definitely isn't a small, quaint hotel. But, what makes this one of the best hotels in Reykjavik is the amazing service and attention to detail. Plus, with a hotel this size, you won't worry about crowding into other people's space.
The hotel features free WiFi, desks, a 24-hour gym, and the odd-numbered rooms all have nice ocean views. There is also a wonderful on-site restaurant that serves up a mouthwatering smoked cod. For a late night tipple you can also stop by the Beer Garden for a wide selection of craft brews.
You can check out their prices and availability here.
Hilton Reykjavik Nordica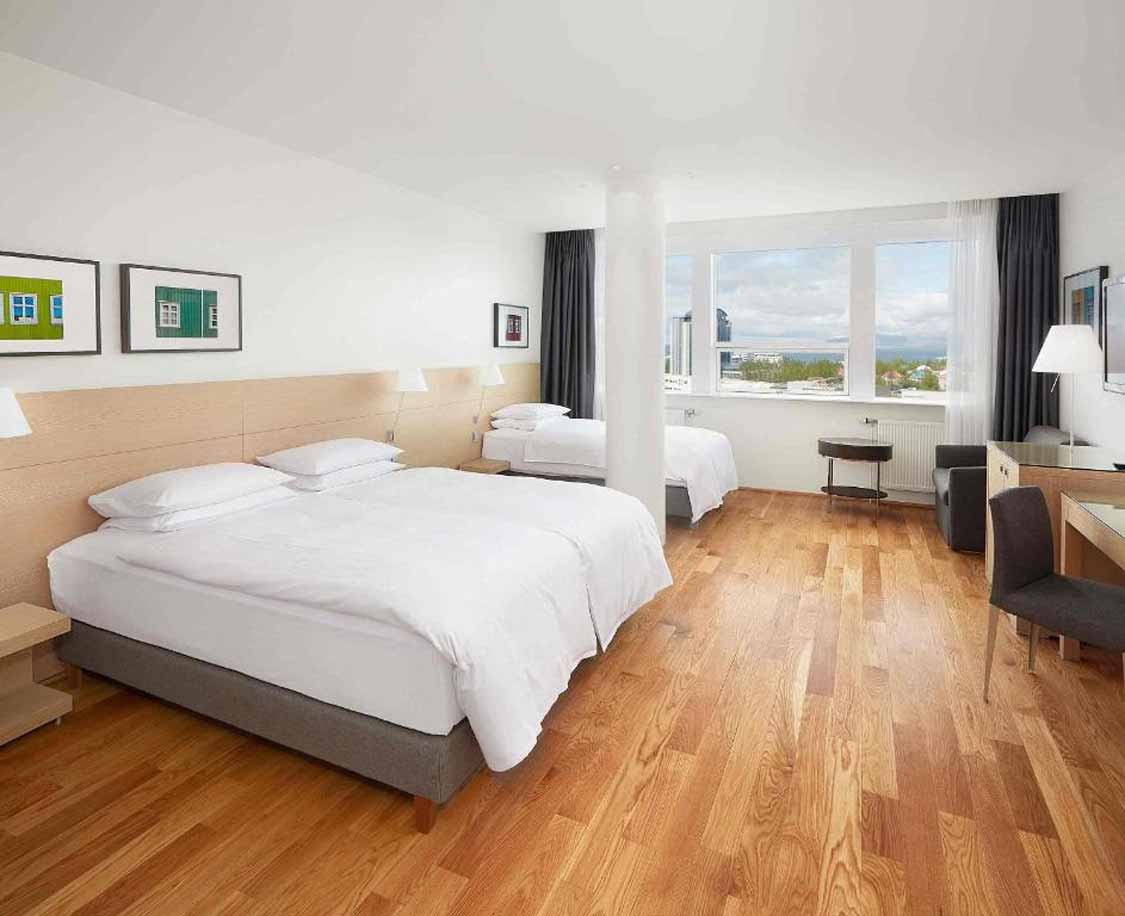 The Hilton Reykjavik Nordica is one of the most popular business hotels in Reykjavik. This tends to be the hotel that many conferences are held, and many celebrities find themselves calling home. In fact, when we visited Iceland and stayed here, Tom Cruise and his entourage were also at the hotel. We nearly crossed paths with them when they were on their way out to dive the Silfra Fissure in Thingvellir National Park.
This hotel is slightly removed from downton Reykjavik. You'll like need a short taxi ride to get into the city center. But it boasts a 5-star gourmet restaurant, big, bright rooms, and an executive lounge with some of the best views over Reykjavi.
Guests at the Nordica have access to the on-site gym, spa facilities, an outdoor hot tub, pool, steam rooms, and a sauna. You can find their current prices and availability here.
Tips For Visiting Reykjavik, Iceland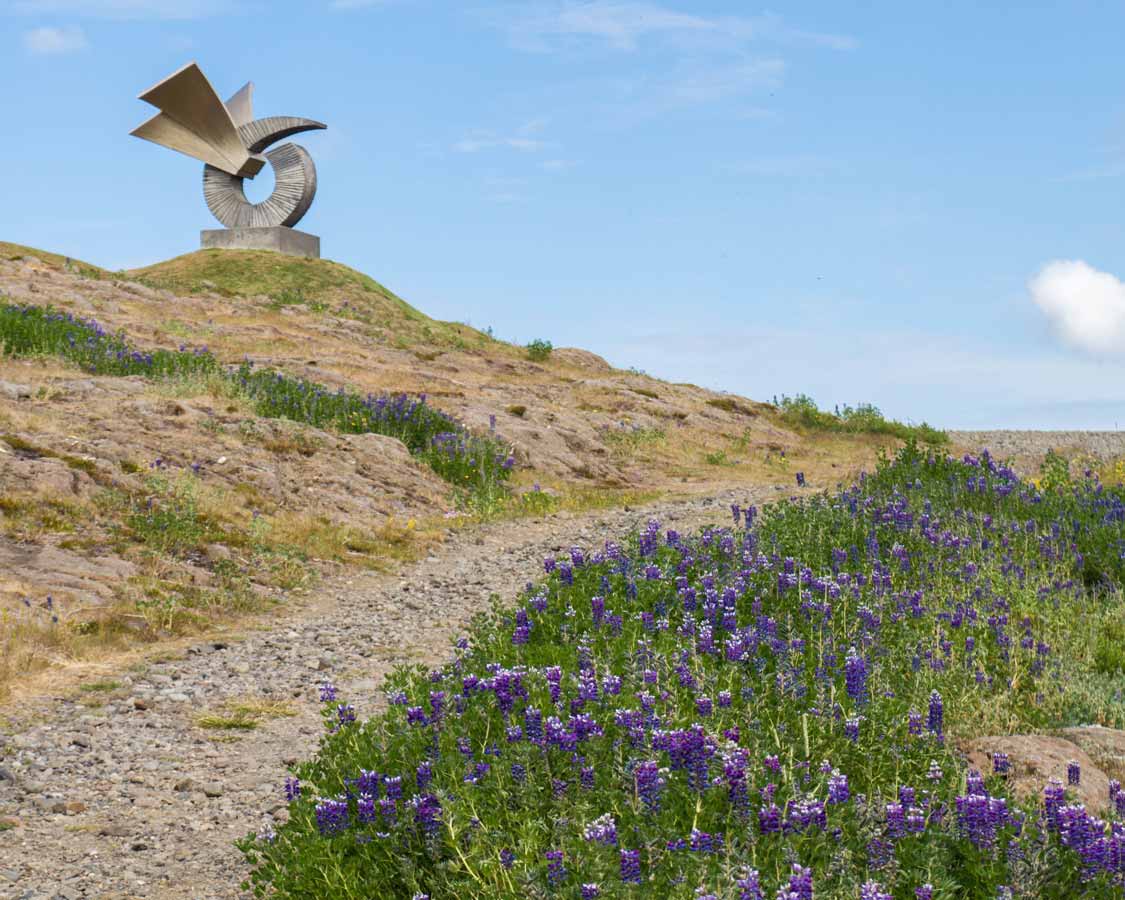 Like any popular tourist destination, visiting Reykjavik is best enjoyed with a little bit of planning (but not so much that you can't enjoy yourself).
Dress in Layers – No matter what time of year you visit, the weather in Reykjavik can be unpredictable. During the summer, the temperatures can reach the mid-20s, during the winter temperatures can drop to frigid with wild shifts in wind and snow.
Explore the City – Reykjavik is tremendously walkable and is an absolute pleasure to explore. Make sure to get out and experience the restaurants, shops, and marina.
Be Prepared For Sunshine, or a Lack Thereof – Reykjavik is a sub-arctic city. As such, the summers can mean nearly 24-hours of sunshine and during the winters the sun might only come up for a couple of hours. This is why many hotels in Reykjavik come decked out with blackout curtains to keep the midnight sun at bay.
Now It's Time For You To Enjoy These Reykjavik Hotels for Yourself
If you love amazing capitals, there are few better cities in the world than Reykjavik. The modern architecture, friendly atmosphere, and tremendous access to nature make it a wonderful place to be.
If you've already traveled to Reykjavik, drop a comment below and tell us about your experience. Or, if you love to travel with kids, head over to our Family Travel Facebook Community and share your tips. We would love to hear your ideas.
Wandering Wagars is a participant in the Amazon Services LLC Associates Program, an affiliate advertising program designed to provide a means for sites to earn advertising fees by advertising and linking to amazon.com, amazon.co.uk, amazon.ca. Amazon and the Amazon logo are trademarks of Amazon.com, Inc., or its affiliates.
You May Also Like To Read: