These incredible things to do in Laval, Quebec, will help you plan the most fantastic visit. Check out our favorite Laval attractions.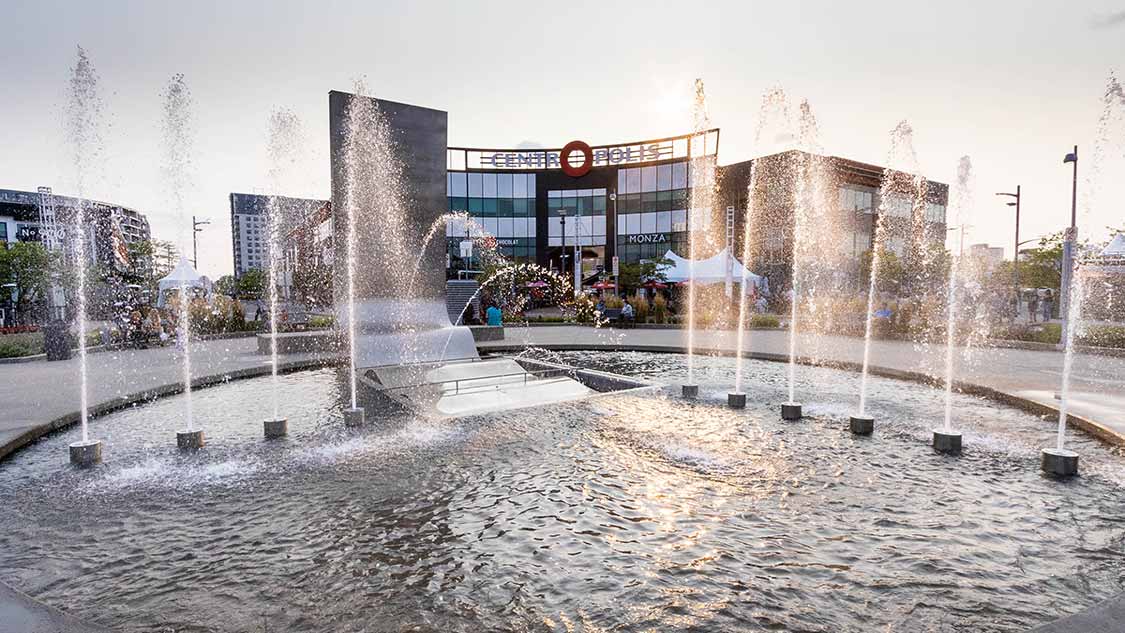 The city of Laval, Quebec, was a destination that I had admittedly overlooked. This suburban city has an incredible set of attractions. And when my family spent some time here, we were quick to learn that there is far more to Laval than meets the eye.
Sitting just north of the bustling city of Montreal, Laval is spread across an island amidst the fingers of the Rivière des Prairies and the Riviere des Milles Iles. Not only is Laval the 13th largest city in Canada, but it packs a punch when it comes to incredible things to do.
But Laval is coming into its own. And far from sitting in the shadows of Montreal, it is a city that is blossoming. And as my family learned, Laval is a destination worth exploring.
Laval might at first seem like another sprawling suburb, but speak to any Lavalois, or take the time to experience what Laval has to offer for yourself, and you'll find that there is proud history here. There's no doubt that Laval is far more than just a day trip from Montreal.
So tag along as we check out the best things to do in Laval. Whether you're visiting Laval with kids, taking in a couples adventure, or going solo, these are our top Laval attractions.
The Best Things To Do In Laval, Quebec
During our three days in the city, we discovered some of the best things to do in Laval, Quebec. Filling our recipe for amazing family travel experiences, we had no problems discovering culture, education, and adventure in Laval.
Explore The Solar System At Cosmodome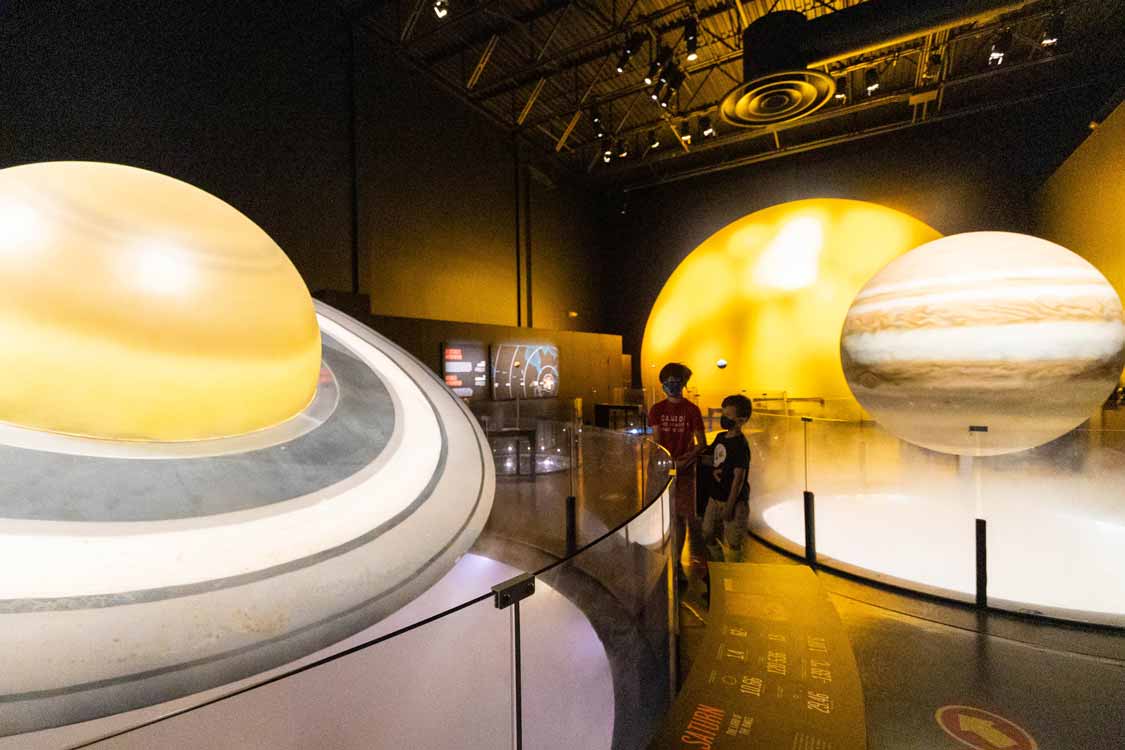 Cosmodome is one of the coolest space camps in Canada. This space science center gives visitors the chance to walk through the solar system and join in on missions that will help shape the future of space travel.
Cosmodome is, at its heart, a space camp. Kids aged 9-15 can sign up and spend a week riding spaceships, learning about the stars, and understanding the engineering and innovation that have shaped the future.
But you don't need to enroll in the Laval space camp to enjoy Cosmodome. Visitors can explore the space center, take part in the missions, and even enjoy 4D rides, virtual reality sessions, and the chance to fly a jetpack or walk-in zero gravity. You can find out more about Cosmodome, Laval here.
Paddle Through Parc de la Riviere des Mille Isles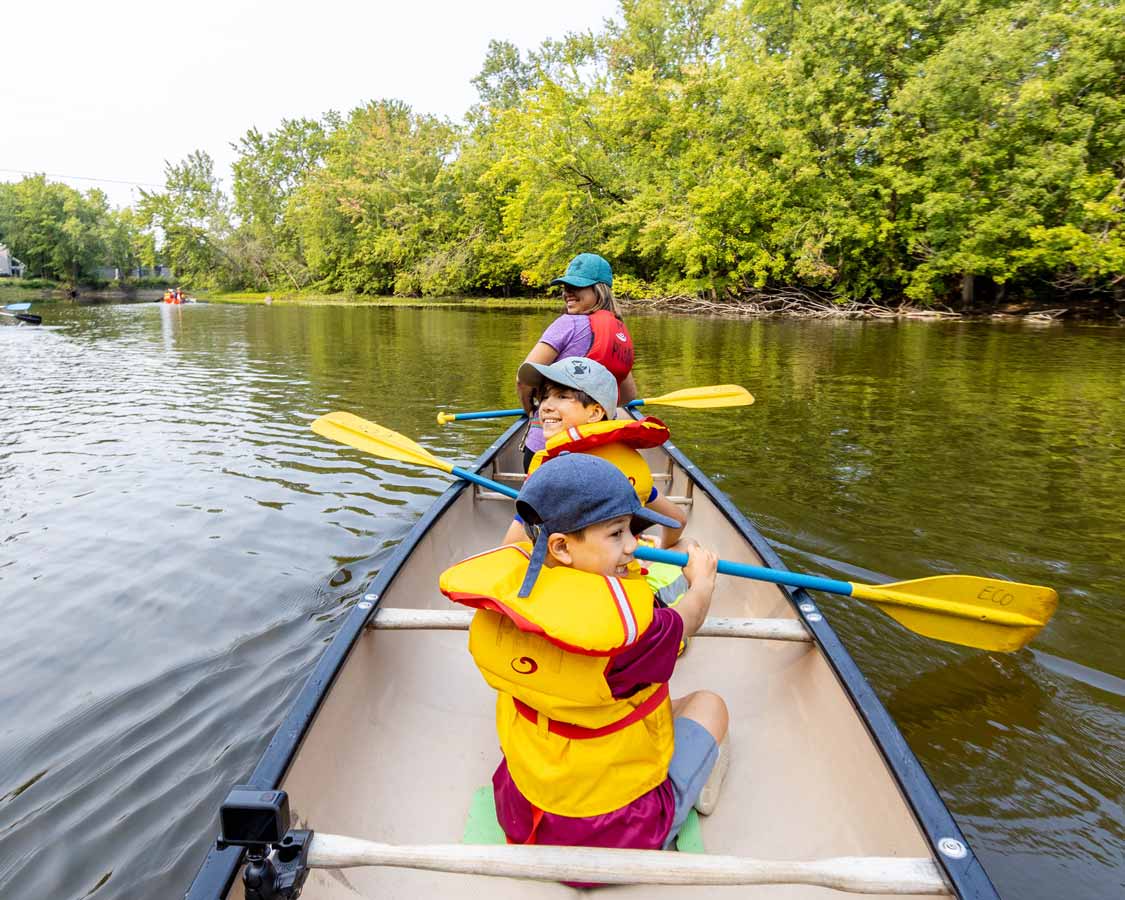 Located along the northern shores of the island of Laval in the community of Sainte-Rose is the most incredible natural gem in Laval, Parc de la Riviere des Mille Isle (River of a 1,000 Islands park).
This majestic urban park is the perfect escape from the bustle of the city and a great way to commune with the serenity of nature. Parc de la Riviere-des-Mille-Iles features 155-kilometers of hiking, biking, and walking trails that crisis cross through forests, marshes, and river shorelines.
This beautiful Laval park also features several islands sprinkled throughout Riviere des Mille Iles. In addition, there are canoe, kayak, and paddleboard rentals available for those who don't have their own boats.
The park is a year-round Laval outdoor adventure destination. In the winter, visitors can enjoy ice skating, cross-country skiing, snowshoeing, and much more.
You can book your rentals ahead of time here.
Learn About The Importance Of Water At Centre d'Interprétation de l'Eau
Located at the eastern entrance to the Parc de la Riviere-des-Mille-Isles is the Laval Water Museum, known locally as the Centre d'Interpretation de l'Eau. This fascinating museum takes visitors through the travels of water from the natural cycles to the purification process as it reaches city taps.
This Laval water museum is open all year round and offers 90-minute guided tours. However, you can also explore the museum on your own.
Fly A Jetliner At Aerosim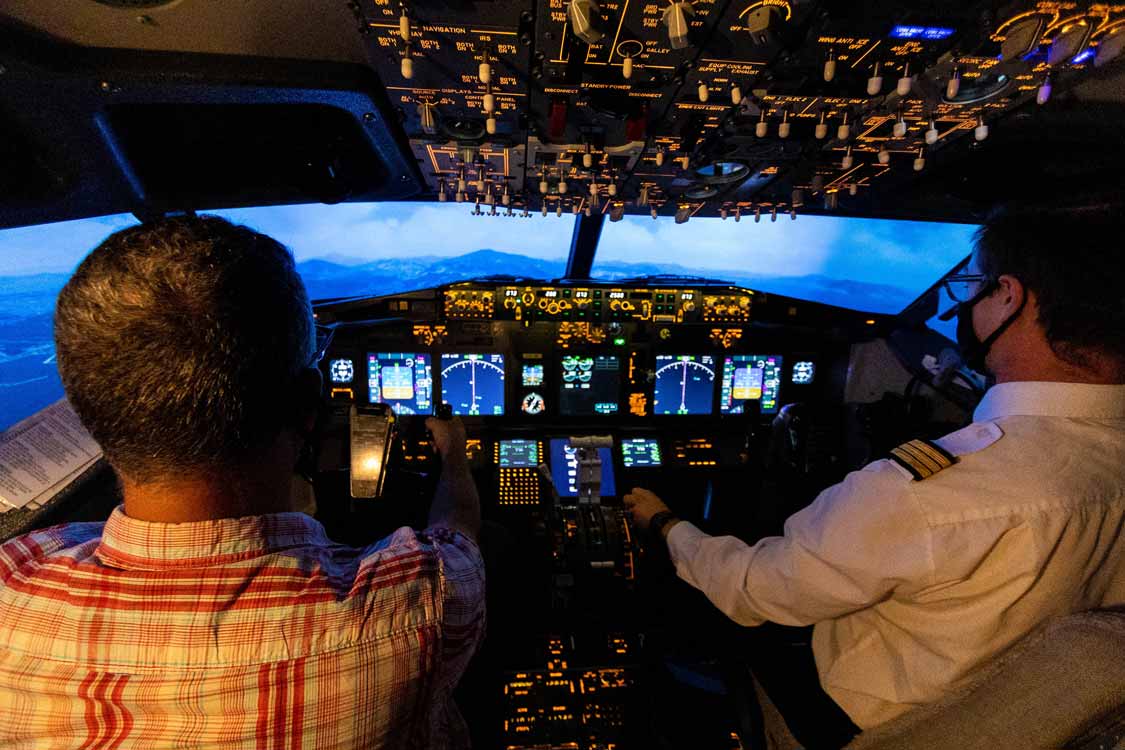 I've been a passenger on countless planes throughout my travels. But, for the first time, I felt like a pilot after my experience at Aerosim Flight Simulator in Laval. Equipped with the latest in-flight simulator technology, Aeroisme lets guests sit inside a Boeing 737-800 NG aircraft's real cockpit and fly to over 24,000 destinations worldwide.
Sitting down for a 2-hour session at Aerosim, I was quickly transported into the skies, practicing taking off and landing at some of the coolest airstrips across the globe. From zipping over the landscapes of Jordan to flying the skies over Mont Tremblant.
Aerosim also has fighter jet simulators where people can pair up for dog fights against a shared enemy or even go head to head against each other. You can even try your hand at flying a helicopter. You can connect with Aerosim Laval here.
Go Bouldering At La Crux Laval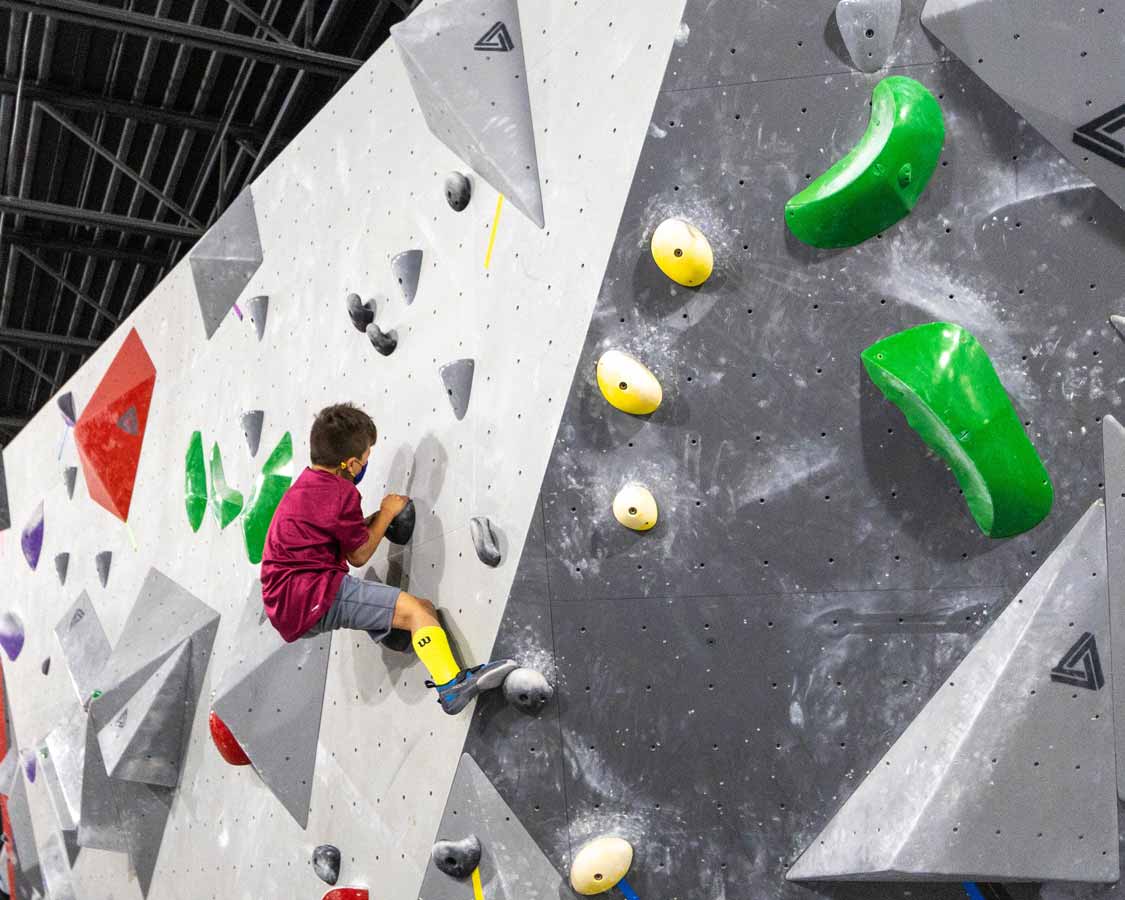 One of the most exciting things to do in Laval for myself and my kids was bouldering at La Crux Laval. This massive climbing gym features bouldering routes for everyone from beginner to expert climbers.
If you are like me and have never done bouldering before, it's essentially like rock climbing. The main difference is that the routes are lower and more focused on horizontal movement than vertical climbing. As such, climbers don't need to use ropes and harnesses. Rather, any falls are absorbed by soft mats at the bottom of the walls.
My kids took to the sport like naturals. They started with easy levels like VB and V0 but soon worked up to V2 and V3. The rating system moves all the way up to V17, but we weren't ready for those … yet!
If you love climbing or are just curious about trying it out for yourself, it's worth trying out. You can book some time right here.
Shop and Dine at Centropolis Entertainment Center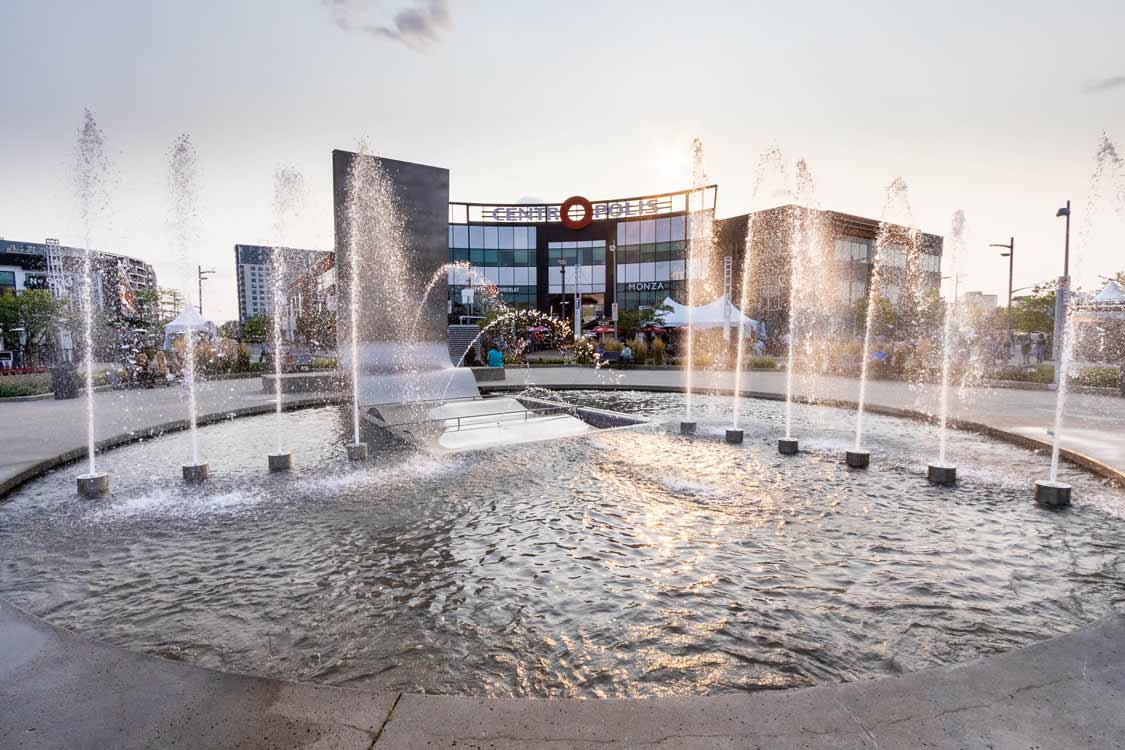 Located in central Laval within walking distance of many of the best attractions, Centropolis is a pedestrian shopping plaza full of entertainment, amusement centers, restaurants, and shops.
At Centropolis, you'll also find a mini-putt course, VR experience, an indoor surfing attraction, and SkyVenture indoor skydiving. It makes for a great place to explore many things to do in Laval in one spot.
More Fun Laval Attractions To Experience
Those searching for what to do in Laval won't have to look far, and there are more things to do in the city than what we got up to during our three days there.
Here are a few more attractions in Laval worth checking out if you have the time.
Experience Indoor Skydiving At SkyVenture Montreal
Like indoor bouldering, another great way to get your adrenaline pumping is with a visit to SkyVenture Montreal. This indoor skydiving center offers an amazing way to learn the art of skydiving without ever having to board a plane.
This awesome Laval experience is available to just about everyone, even those with reduced mobility. There are no weight restrictions, and the experience is open for anyone 4-years of age and up. What an awesome thing to do in Laval with kids!
Pick Fruit and Vegetables At Ferme Sauriol
Open between June and October, Ferme Sauriol offers visitors the chance to pick fresh vegetables and berries straight from the source. This family-owned Laval pick-your-own farm has been in operation for four generations.
You'll find delicious offerings within the farm fields, such as berries, tomatoes, eggplants, onions, and sweet peppers. Just call ahead of time to find out what is in season when you visit Laval.
Jump Around At iSaute Trampoline Park
If you're visiting Laval with kids, you'll want to check out the iSaute trampoline park. This 7,000 sq. meter warehouse has been converted into a massive trampoline experience that is fun for all ages. It even has an area just for those exploring Laval with toddlers.
Throughout the park, you'll find sections for dodgeball, ski jumping, and even a bounce board. And, if you visit on a Friday or Saturday night, you can jump around while lasers and black lights create a fun party atmosphere.
Where To Eat In Laval, Quebec
The fun in Laval doesn't stop at the attractions. There are some absolutely incredible places to eat in Laval that are well worth putting into your Laval itinerary. Here are some of our favorites.
L'Antre Nous Creperie Bistro
Serving up the best crepes my family has ever tasted, l'Antre Nous Creperie Bistro is a must-visit restaurant for those who enjoy both sweet and savory crepes.
This Laval creperie has a unique way of cooking up their dishes where everything is cooked right within the crepes themselves. It's definitely worth checking out. You can find their menu here.
Chez Lionel Brasserie Francais
Serving up high-quality French cuisine, Chez Lionel is one of the best places to eat in Laval for traditional French foods. They also have an excellent wine menu, which, of course, you'd expect no less from a proper French restaurant. You can find their menu here.
The Best Places To Stay In Laval
If you're looking for great hotels in Laval, there are loads of great options. Here are a few standout options to help you make the most of your travels to Laval.
Holiday Inn Laval
If you want to explore the best things to do in Laval, you'll want a hotel that's in the center of the action. And there are few better properties than the Holiday Inn Laval.
This Laval hotel is within walking distance of Cosmodome, SkyVenture, Centropolis, and Carrefour Laval, the largest shopping mall in the city.
The hotel features an indoor pool, available to-go breakfasts, and WiFi throughout. You can check out their pricing and availability here.
Le St-Martin Hotel & Suites
This gorgeous property on rue Maurice-Gauvin is one of the highest-rated places to stay in Laval, Quebec. It features a heated indoor swimming pool and WiFi throughout.
This hotel includes a free continental breakfast, a fitness center, and a beautiful lobby with a stone fireplace. Unfortunately, it's about 3 km from most of the Laval attractions.
You can find their latest prices and availability here.
Hampton Inn and Suites Laval
Ripe with modern amenities and a short distance from many major attractions in Laval, the Hampton Inn and Suites is one of the most popular places to stay in Laval.
Take advantage of the included hot buffet breakfast and indoor swimming pool, or take the 8-minute drive to the CArrefour shopping center or Cosmodome. You can find their current prices and availability here.
Now It's Time To Plan Your Visit To Laval, Quebec!
There turned out to be a surprising number of amazing things to do in Laval, Quebec, that were great for the whole family. So it's no surprise why it's becoming one of the most popular places to visit in Quebec. So if you're looking for things to do in Laval, I hope this has helped you out.
And feel free to drop any questions or comments below. I always answer them.
If you're passionate about family travel, head on over to our Family Travel Support Group on Facebook. It's a fantastic community of parents who love travel. We share experiences, knowledge, and the lessons learned along the way. You can also sign up for our newsletter to keep in the loop about new family travel adventures.
Disclosure: Our visit to Laval, Quebec was supported by Tourisme Laval. As always, all opinions remain our own. Wandering Wagars is a participant in the Amazon Services LLC Associates Program, an affiliate advertising program designed to provide a means for sites to earn advertising fees by advertising and linking to amazon.com, amazon.co.uk, amazon.ca. Amazon and the Amazon logo are trademarks of Amazon.com, Inc., or its affiliates.
You May Also Like To Read: