Get access to highly engaged readers, social media followers, and our exclusive Family Travel Support Group in one of the most lucrative travel niches!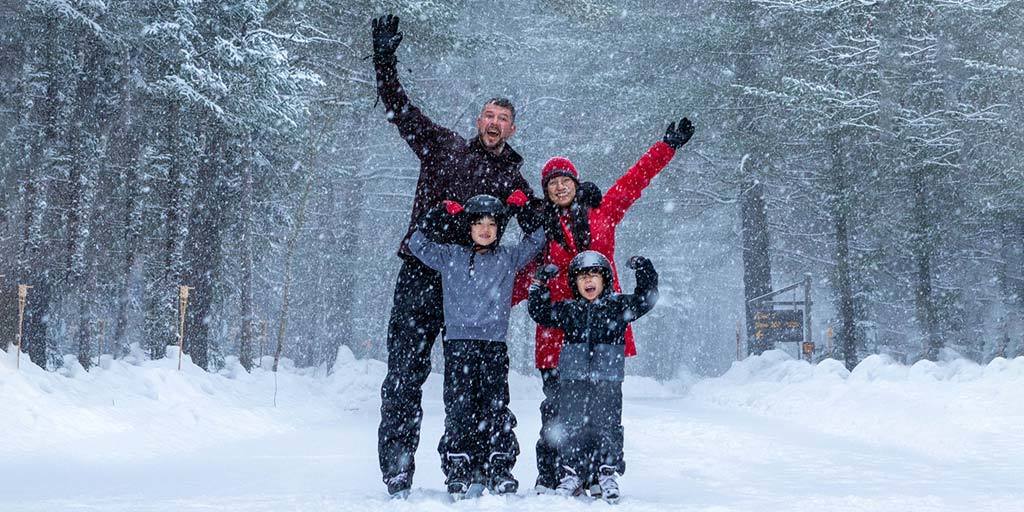 Why Work with Wandering Wagars
Are you looking for a new angle to promote your brand or destination to a highly engaged audience? Are you looking to benefit from a highly respected team of international family travel experts?
The Wandering Wagars are consistently rated among the top travel influencers for social engagement and visibility. Kevin and Christina Wagar have traveled extensively showcasing brands, products and experiences to a dedicated audience over 30,000 strong. They combine engaging social media content, video production, and beautiful, immersive photography to share their advice, Do you want a fresh new perspective to showcase your brand or destination? Are you looking to leverage the credibility and influence of one of the top social media and storytelling teams in family travel?
Past Clients
Wandering Wagars has been excited to build partnerships with many brands including American Express, Expedia, Parks Canada, Travel Manitoba, Kanetix, Freeloader, Discover Lima, and many more. We combine social media marketing, featured content, reviews, and activities to create inspiring content that cuts straight to the heart of what our readers care about most.
Website
Monthly Views- 100,000+
Monthly Unique Views78,000+
Social Media
Twitter Followers -14,200+
Facebook Fans – 3,700+
Instagram Followers – 6,500+
Pinterest Monthly Viewers – 512,000+
YouTube Views – 337,000 views +
Get In Touch With Us
To learn how we can work with your brand or destination please visit our contact us page or reach out to any of our social media accounts.