Are you looking to spend One Day In Oslo With Kids? Well, we have the perfect list of things to do in Oslo with children to help you plan!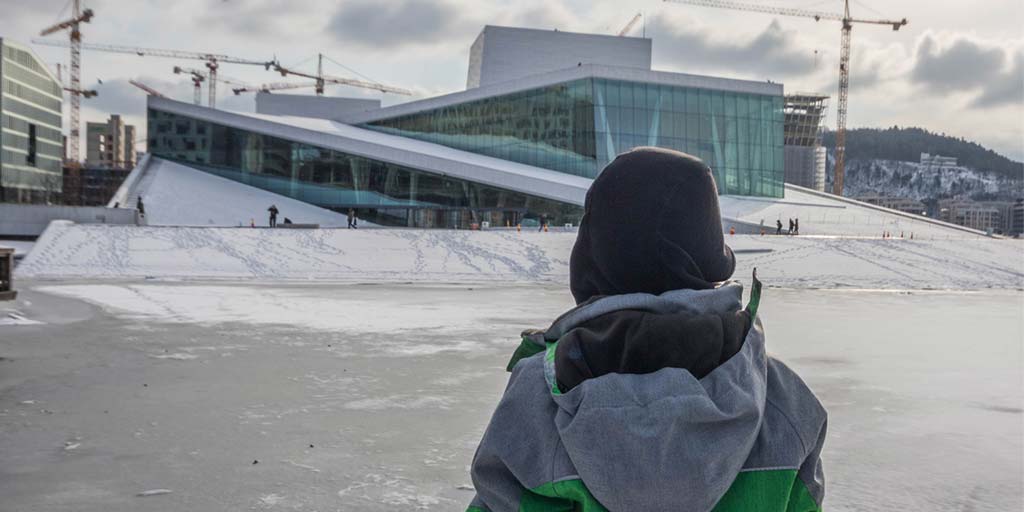 Norway is an incredible country to explore, but no visit to Norway is complete without wandering through the nation's capital, Oslo. Our visit to Oslo was a short one, just one day in Oslo with kids before making our way north to explore Kirkenes and then heading out on our Hurtigruten Northern Lights cruise to Bergen. When we mapped out our list of things to do in Oslo in 24 hours, we wanted to make sure we combined some education, some culture, and some fun. And we nailed it!
Oslo City Pass
Visiting Norway with kids can be expensive. If you're looking to do any number of activities in Oslo, it's worth considering the Oslo Pass. The Oslo pass comes with 72-hour, 48-hour and 24 hours in Oslo options. Spending a day in Oslo with the pass gets you access to 30 museums, free travel on all public transport, entry to outdoor pools in Oslo, walking tours and reduced rates on several things to do in Oslo including concerts, ski rentals, restaurants and more.
We used the Bergen pass when exploring Bergen as well, and it made exploring the city easy and budget-friendly. There are adult, child, and senior rates available. The 24-hour Oslo Pass prices in 2018 were 395 NOK for an adult, 210 NOK for a child and 315 NOK for a senior. You can check out the current prices here.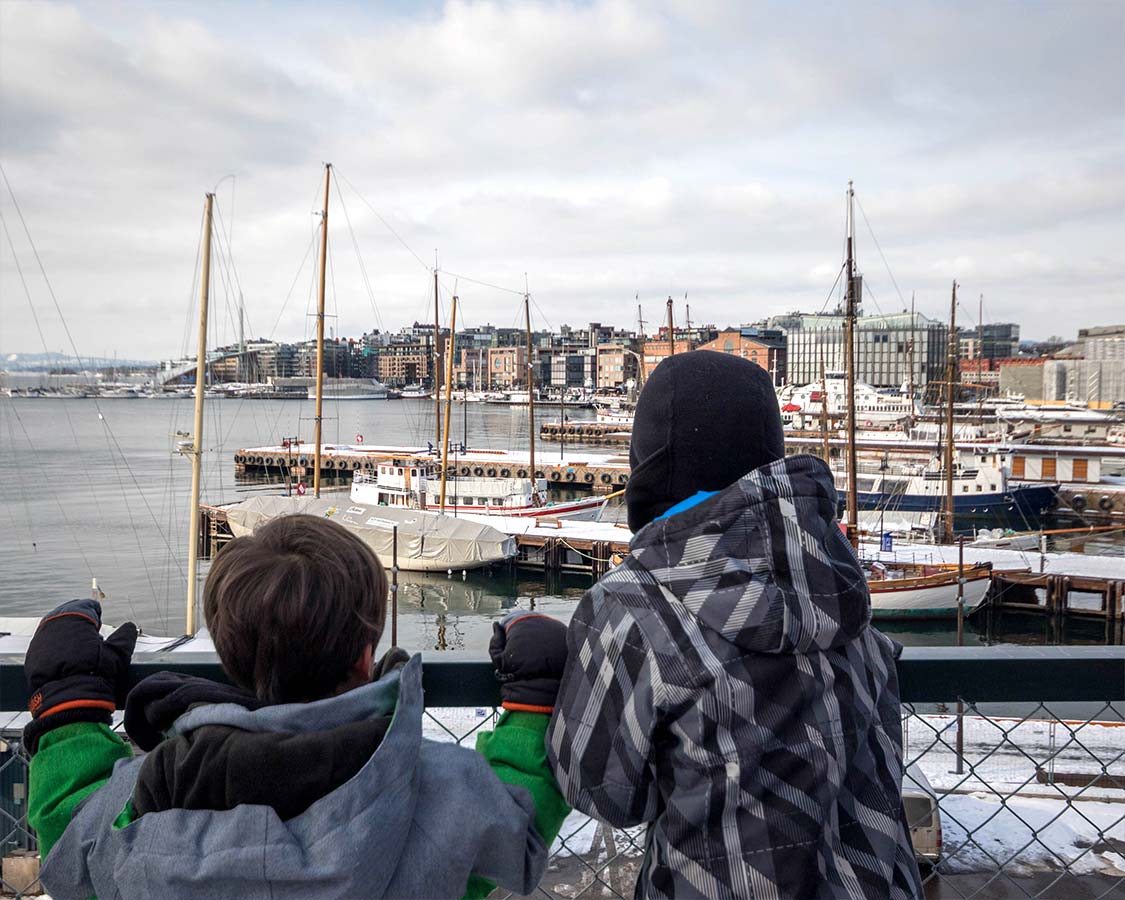 Best Way To Experience Family Travel In Oslo In A Day
Spending a day in Oslo with kids was going to be a whirlwind. We wanted to see as much of this vibrant city as possible, and with only a day to do it before our flight to Kirkenes, we hit the ground running as soon as we reached the airport. When we arrived at the Oslo airport we picked up our passes and took the convenient train to Oslo S, or Oslo Central Station to begin our one day tour of Oslo.
The culture of Oslo was on display the second we left Oslo S. There are a number of sculptures on display outside the Comfort Hotel Grand Central that speak to the passion and history of Oslo. On display are sculptures that represent the working, fishing, and artistic culture of Norway and it's capital. But the sculpture that caught the heart of our kids was the massive tiger statue on display.
The tiger is a recurring symbol in Oslo. Back when it was called Christiania it was referred to as Tiggerstaden, or "city of tigers" due to it's rough and tumble history. Oslo used to be a hotbed for crime and delinquency, which is hard to imagine now that it has transformed into one of the world's most incredible cities. The 4.5m (11 ft) bronze tiger was a gift to Oslo for its 1,000th birthday.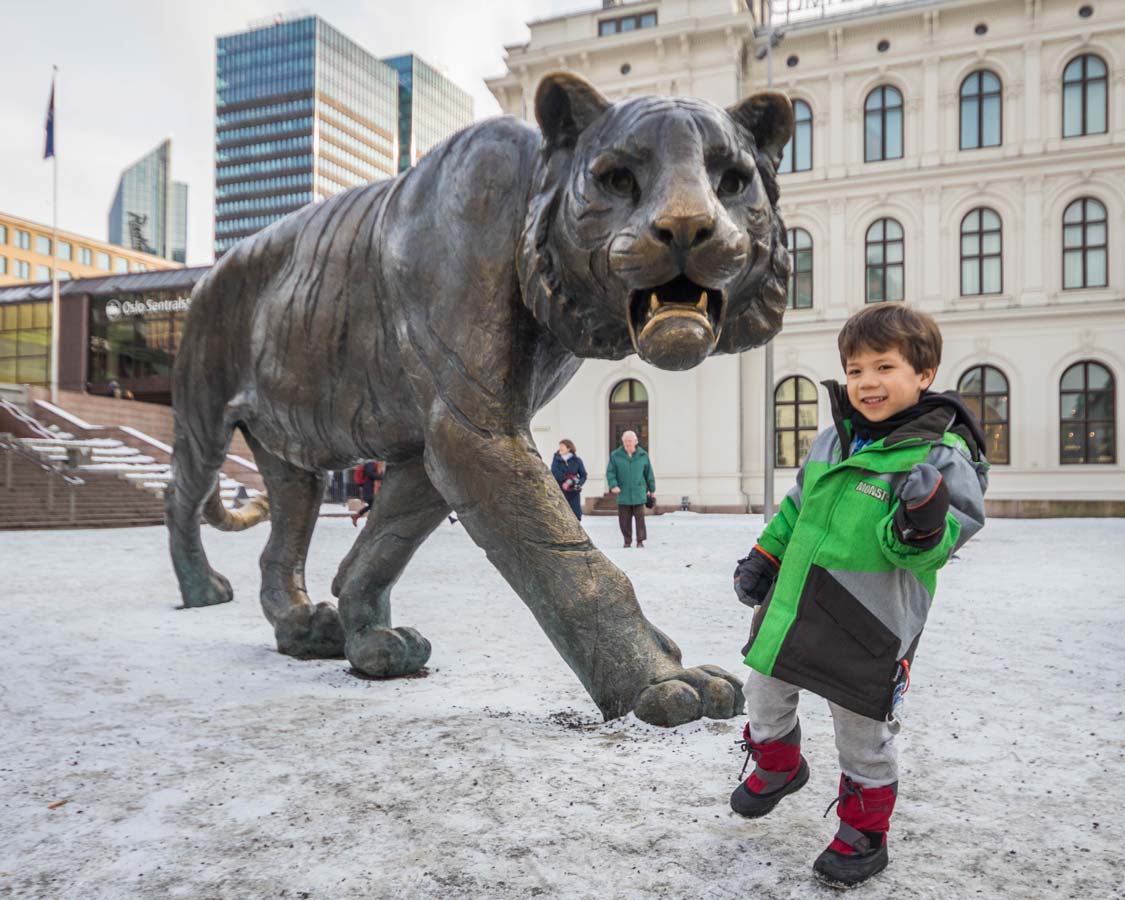 Cool Attractions In Oslo City Center
Oslo City Center is where all a lot of the action is in the city. It houses a unique cross-section of the oldest and newest sections of Oslo. The city center is the perfect place to start exploring Oslo with kids. And if you only have one day in Oslo, there's really no better place to get a feel for the culture, history, and people of Oslo than right at the core of the city.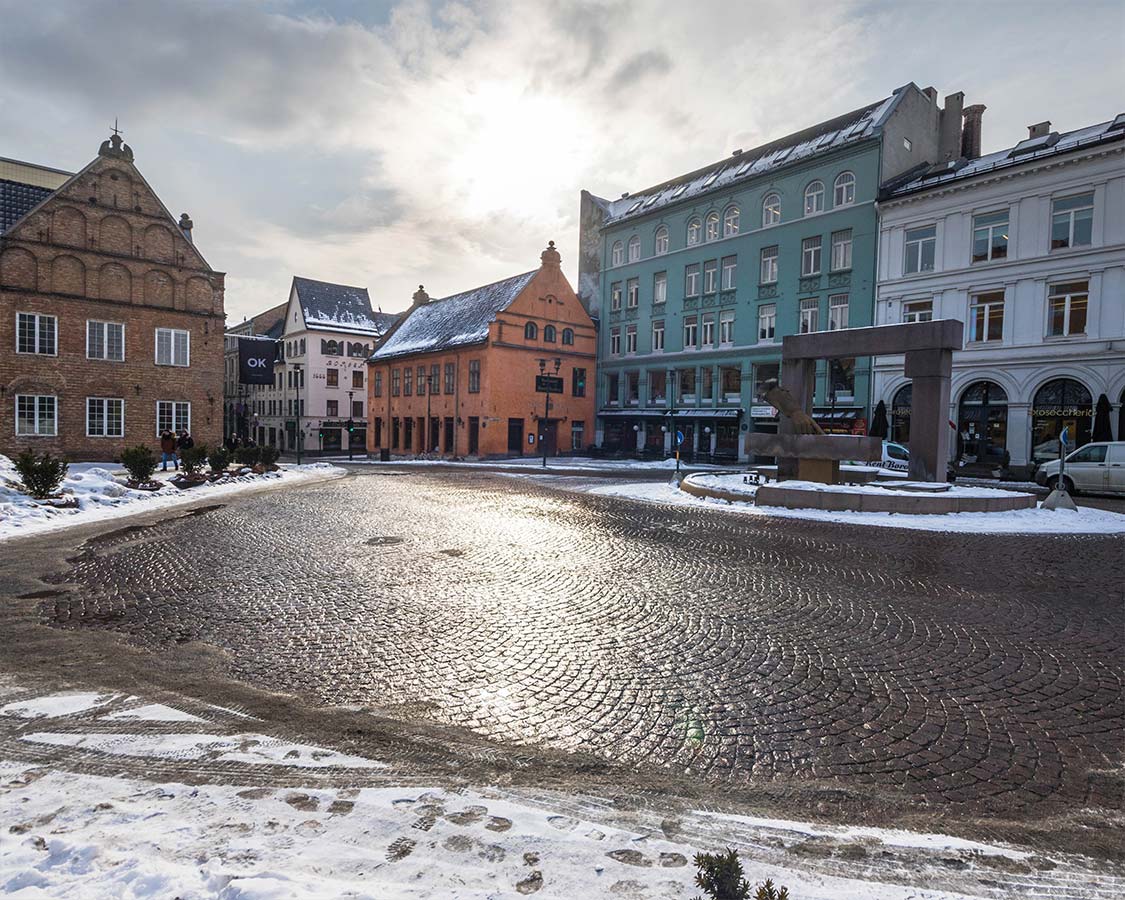 Oslo Opera House
Our first stop when looking for what to do in Oslo in a Day was one of the city's most famous sites, the Oslo Opera House. This famous glacier-inspired building is in the barcode district, named for the highrise monochrome buildings that make up the area's skyline. It is a must-visit for those coming to Oslo. The Oslo Opera House is a short walk from the Oslo Central Station and is right on the water. Kids in Oslo will love that the Opera House in Oslo is designed so that you can walk on the roof. It's wild modern design.
You can also catch a glimpse of the floating glacier-inspired sculpture that makes its way around the harbor near the Oslo Opera House. We couldn't help but be reminded of our amazing experiences watching Icebergs in Newfoundland Canada.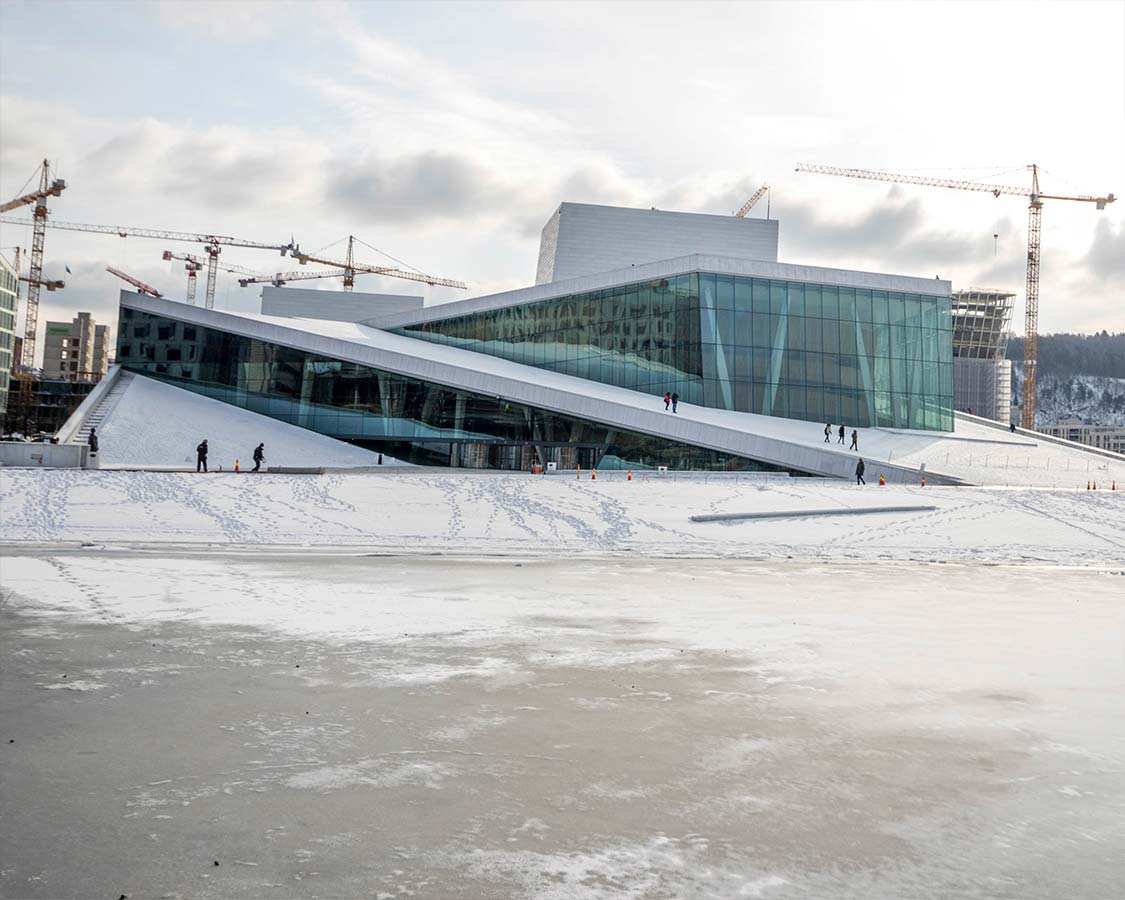 Christiana Torv
Christiana torv is a short walk from the Oslo Opera house on the way to Oslo fortress. While it's colorful buildings definitely stand out from the traditionally industrial architecture in Oslo. The buildings here are actually more important than just their design. Christiana torv is home to some of the oldest buildings in Oslo. Some of these buildings date back to 1641. At the center of the square is a unique fountain with a hand pointing down. It refers to when King Christian IV pointed there and said: "The new town will lie here!".
One of the buildings in Christiana torv is Gamle Raadhus restaurant. This building was actually the very first Oslo town hall in 1641. The colorful buildings are really nice for kids to explore. And it's a great spot to stop while walking through central Oslo.
Akershus Festning
Akerhus Fortress, also known as Akerhus Castle is a good place to ignite the imagination within children in Oslo. This medieval castle dates way back to the late 1200s as a Swedish fortress within the capital. But the fortress has been a place of battle as early as 1308 when it was conquered by the Norwegian army. Its purpose was changed to that of a royal castle after the rebuilding of Christiana in the mid 1600's. The Oslo fortress and the grounds are free to enter and explore.
Oslo City Hall
What? City Hall? That doesn't sound like a cool place to visit in Oslo with children. But, you haven't seen the Oslo City Hall! This awesome building just off the waterfront is filled with floor-to-ceiling artwork that explores Oslo's history. And our boys were absolutely mesmerized! The building dates back to between 1931 and 1950, but the stories splayed across the walls cover centuries.
In fact, we had to tear our boys away from the boardroom. They were obsessed with learning about all the incredible stories painted across the wall. And there was no way we could go through all of them with just one day in Oslo!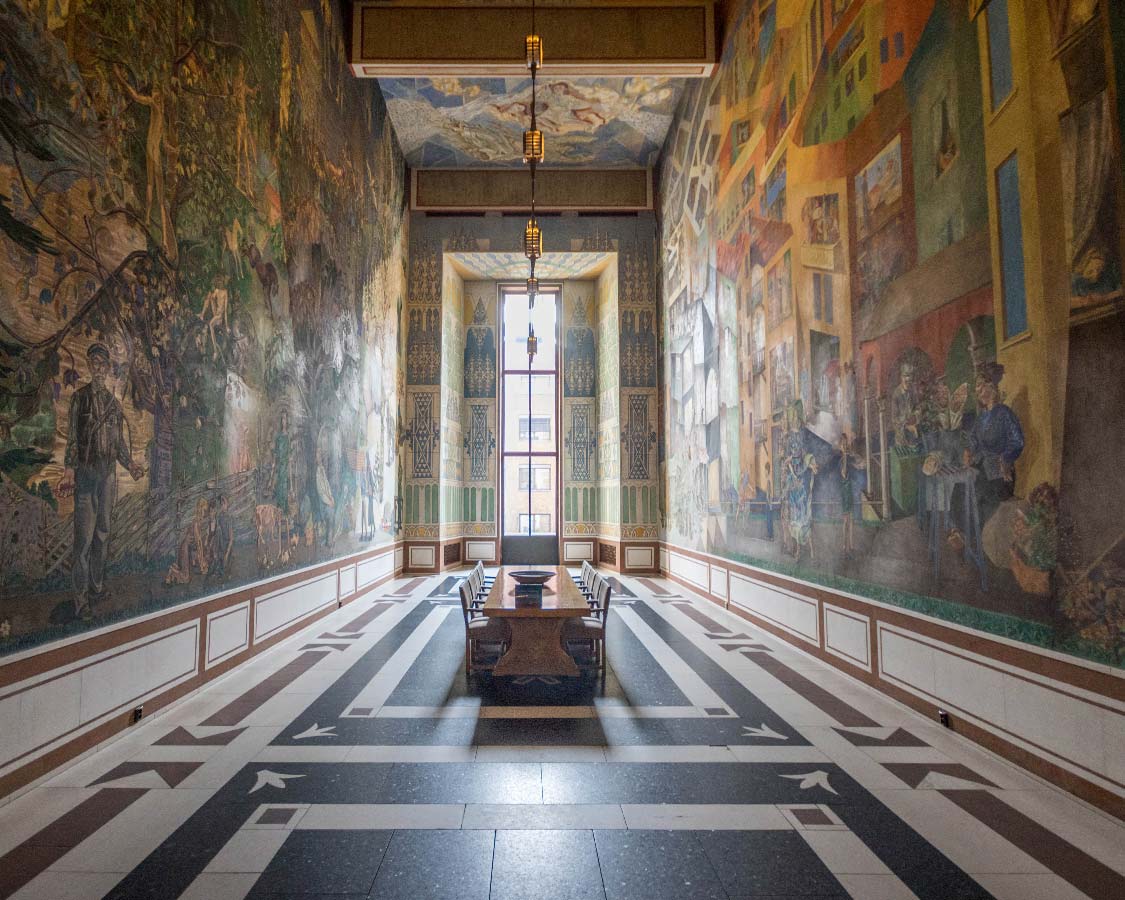 The Royal Palace
At the end of Karl Johan St is the Royal Palace of the Norwegian Royal Family. For Royal watchers, this is a must-visit in the summer when the grounds are open to the public to explore on guided tours. But the Oslo palace is still worth the visit in the winter for those looking to catch a glimpse of the gorgeous building and surroundings.
Nearby you can also stroll past the beautiful National Theater and Norwegian Parliament Buildings. The area is also filled with great cafes and restaurants, so this is a perfect place to stop for lunch.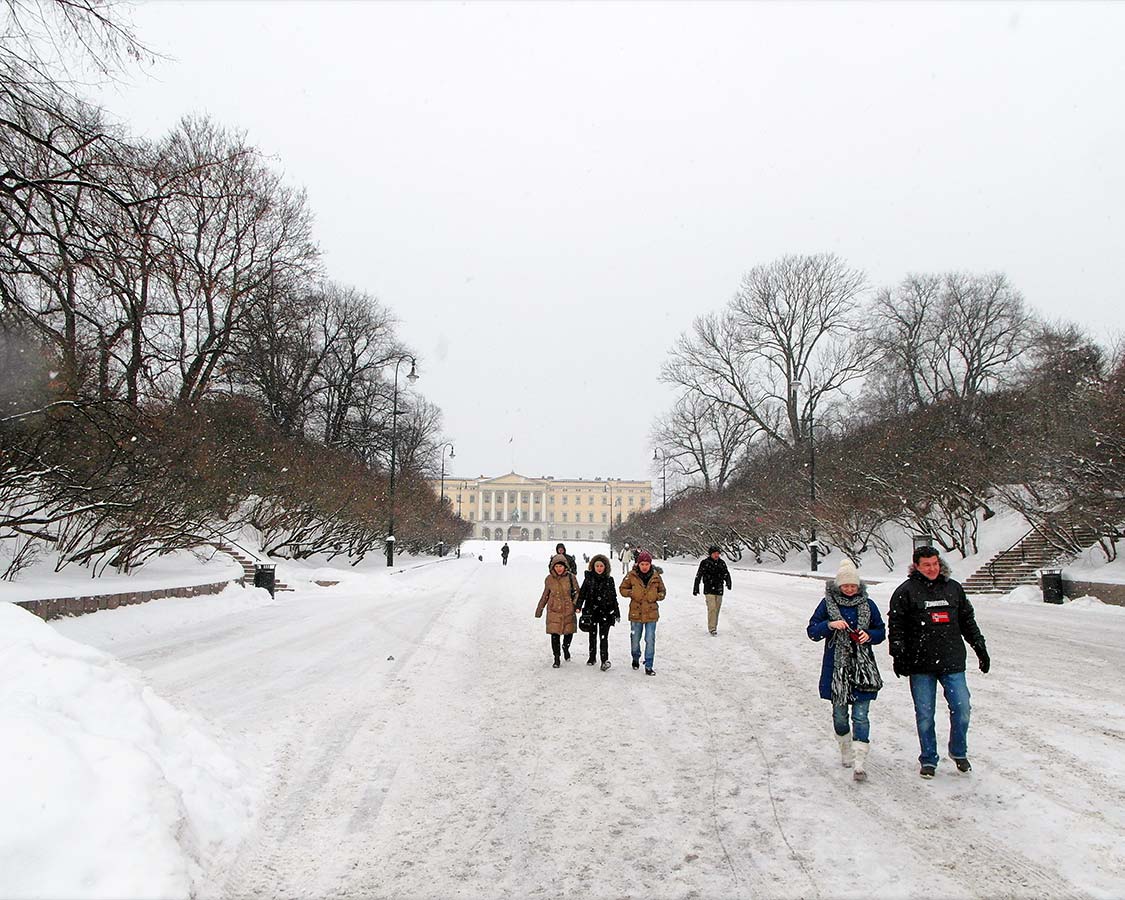 Museums In The Bygdoy Region
The Viking Ship Museum
If there is one thing our kids have built a passion for in the past few years, it's Vikings! From exploring the Viking Trail in Newfoundland to exploring the Viking history of Iceland near Reykjavik, they've become entranced by the sagas and the history.
For those visiting Oslo with kids, a stop at the Viking Ship Museum is a must! What's even cooler about the Viking Ship Museum in Oslo is that it houses three ORIGINAL Viking ships. C was absolutely blown away at the thought that these 1100-year-old ships carried real Vikings across the seas.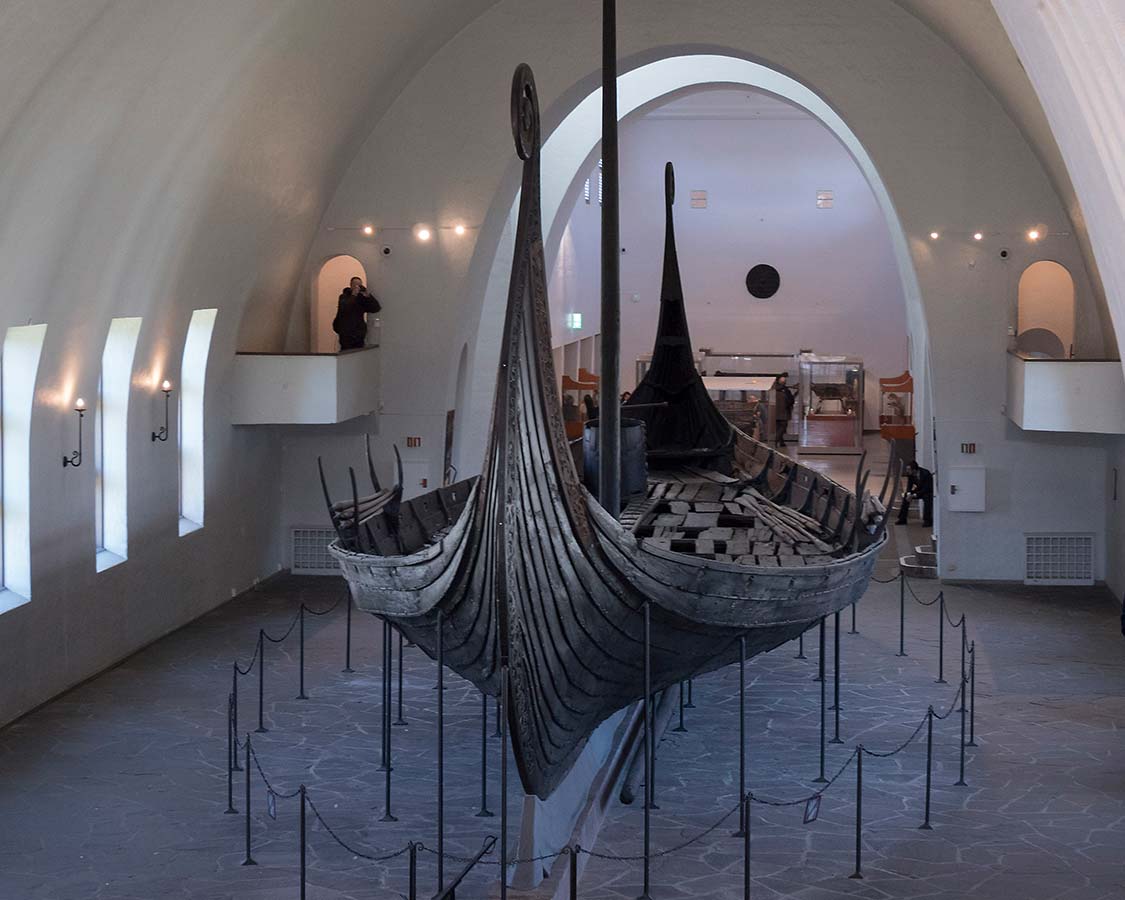 Fram Museum
With the love of exploration growing in our children, the Fram Museum was an obvious choice for our one day in Oslo with kids. The Fram Museum's centerpiece is a massive wooden ship called the Fram. The Fram is said to be the strongest wooden ship in the world. In fact, it's legendary build made the Fram the namesake of one of the Hurtigruten coastal ships.
Not only does visiting the Fram Museum allow you to explore the ship, which was built in 1958, but you can take part in several sailing activities to test your mettle at polar sailing. Everything from shooting to polar bears, and even seeing how you would handle the bitter chill of a polar winter.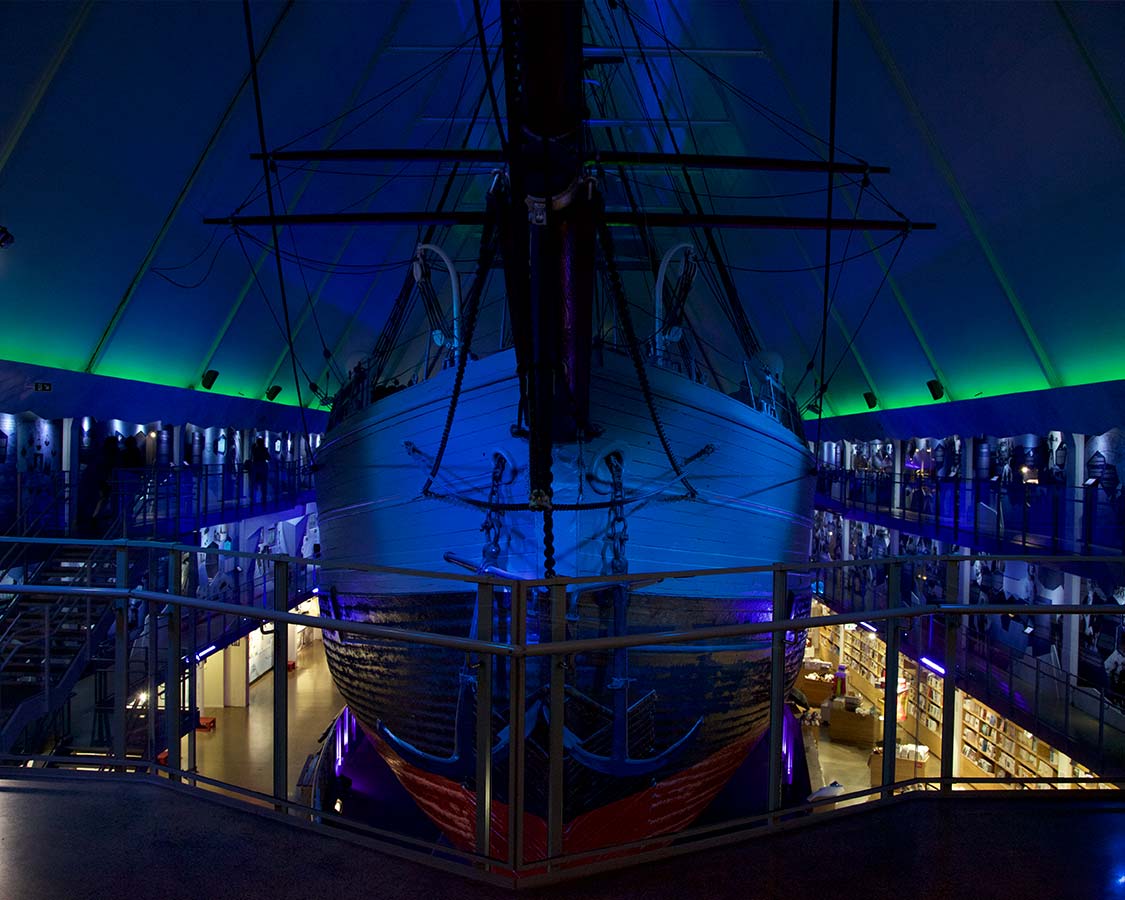 Other Things To Do With One Day In Oslo With Kids
Holmenkollen Ski Jump
Winter sports are a huge part of the culture in Norway, so visiting the famous Holmenkollen Ski Jump is a must for those spending one day in Oslo for families. The Ski jump complex is about a 20-minute tram ride from the city center, but if you are at the Fram Museum, it's a much closer journey.
Similar to the ski jump complex in Lake Placid, New York, the Holmenkollen offers one of the best views in the area. There's more to the Oslo ski jump complex as well, including the shooting range and the ski and biathlon areas that are worth checking out. For those visiting in the summer, there's also a 360-meter (1,080 ft) zip line. That's longer than the zip line we rode in the Philippines!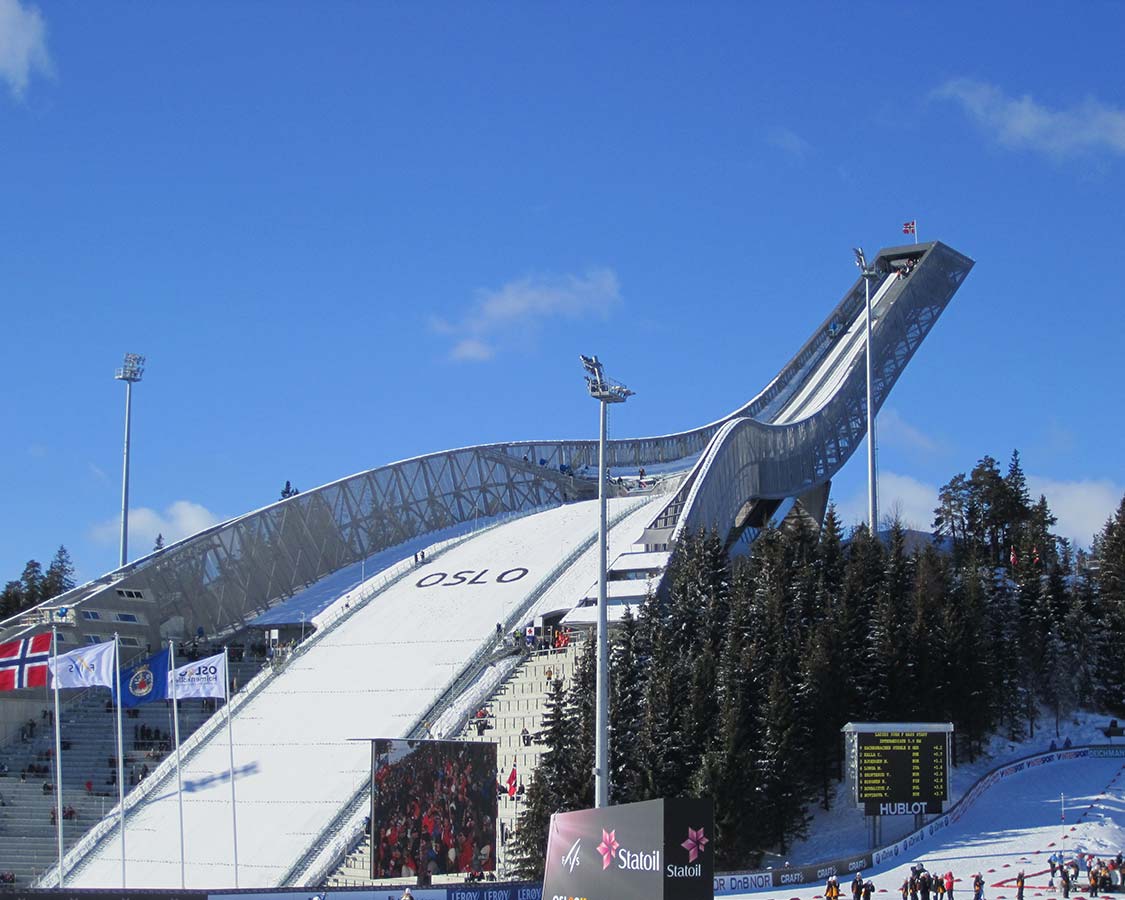 Frogner Park and the Vigeland Statues
One of the coolest things to see during family travel to Oslo is Frogner Park. The park is filled with artwork by renowned sculptor Gustav Vigeland. The boys really got some laughs over the angry boy sculpture. I, on the other hand, felt some sympathy towards his parents!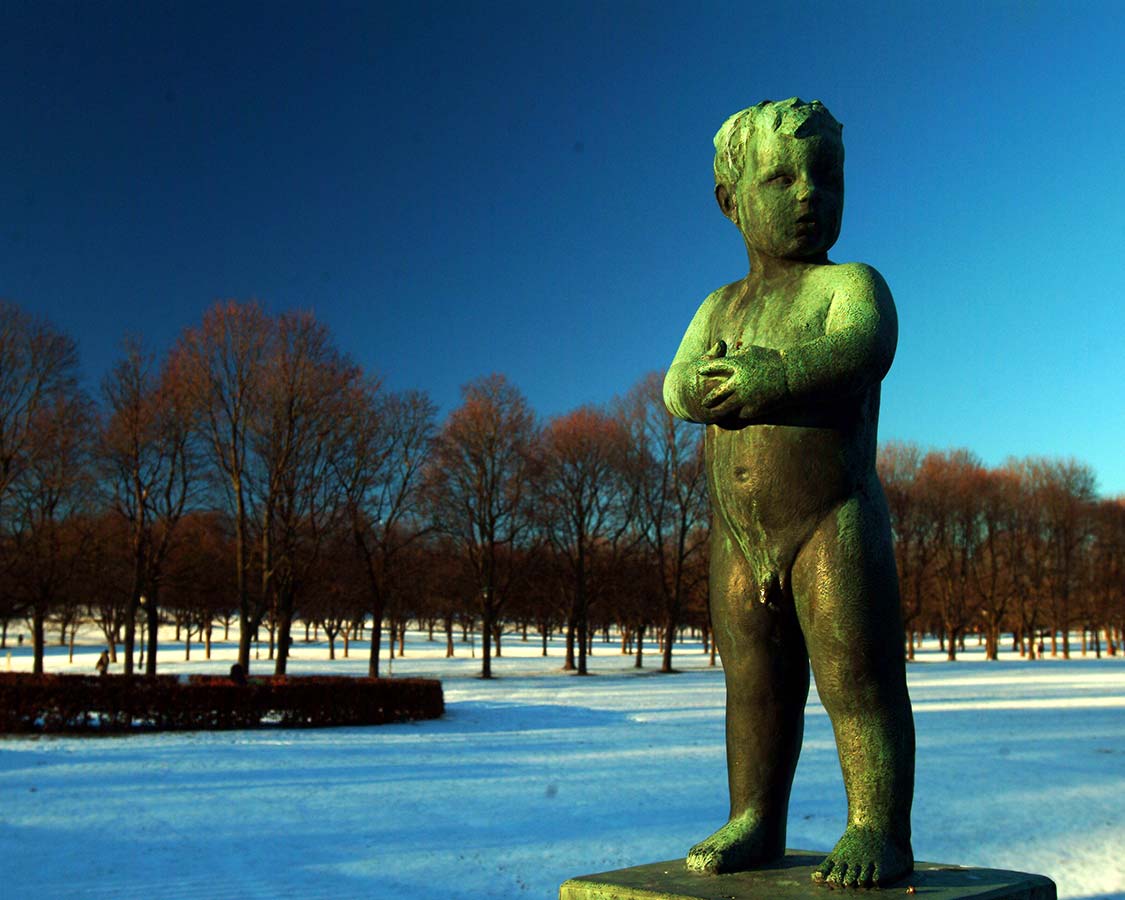 Things To Do With 36 Hours In Oslo Norway
With a little extra time in Oslo, there are a few things that we would have loved to visit. So I wanted to add these things to see with 36 hours in Oslo to the list of great things to do in Oslo Norway with kids.
Kon Tiki Museum
The Kon Tiki is another great spot for those who love adventure. This museum chronicles the 1947 voyage of Thor Heyerdahl from Peru to French Polynesia. The idea behind the journey was to show that pre-Colombian people would have been able to accomplish the voyage to Polynesia, thereby calling into question the origin of Polynesian and South American history.
The Kon Tiki Museum houses Heyerdahl's original tiki raft as well as large replicas of the Moai from Easter Island. After Christina and my experience on Easter Island, this would have been amazing to see. Plus it would have been fun to show the boys one of the places that we've talked with them about so often.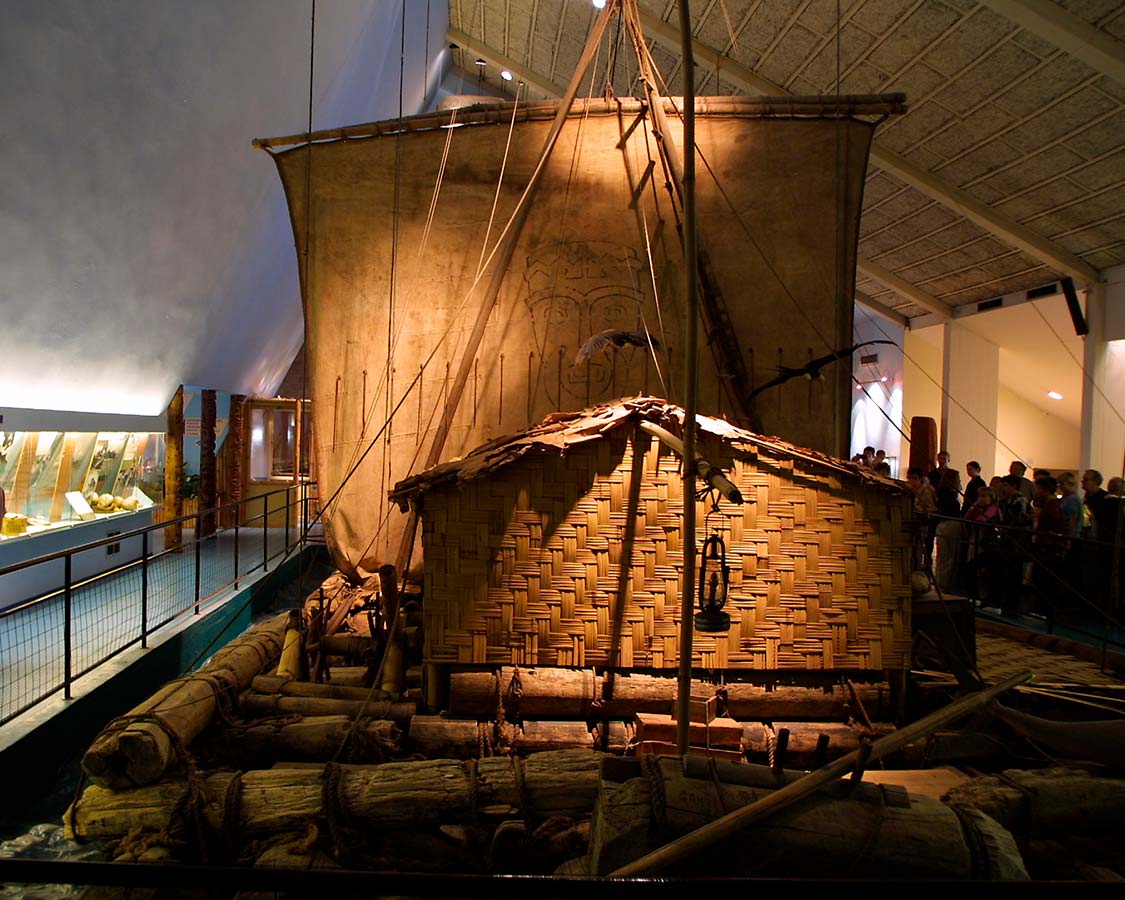 Oslo Summer Park
Although we were looking for what to do in Oslo in Winter, during the summer we would LOVE to check out the Oslo Summer Park. This adventure park is full of obstacle courses, zip lines, climbing walls and more that are perfect for getting outside and being active.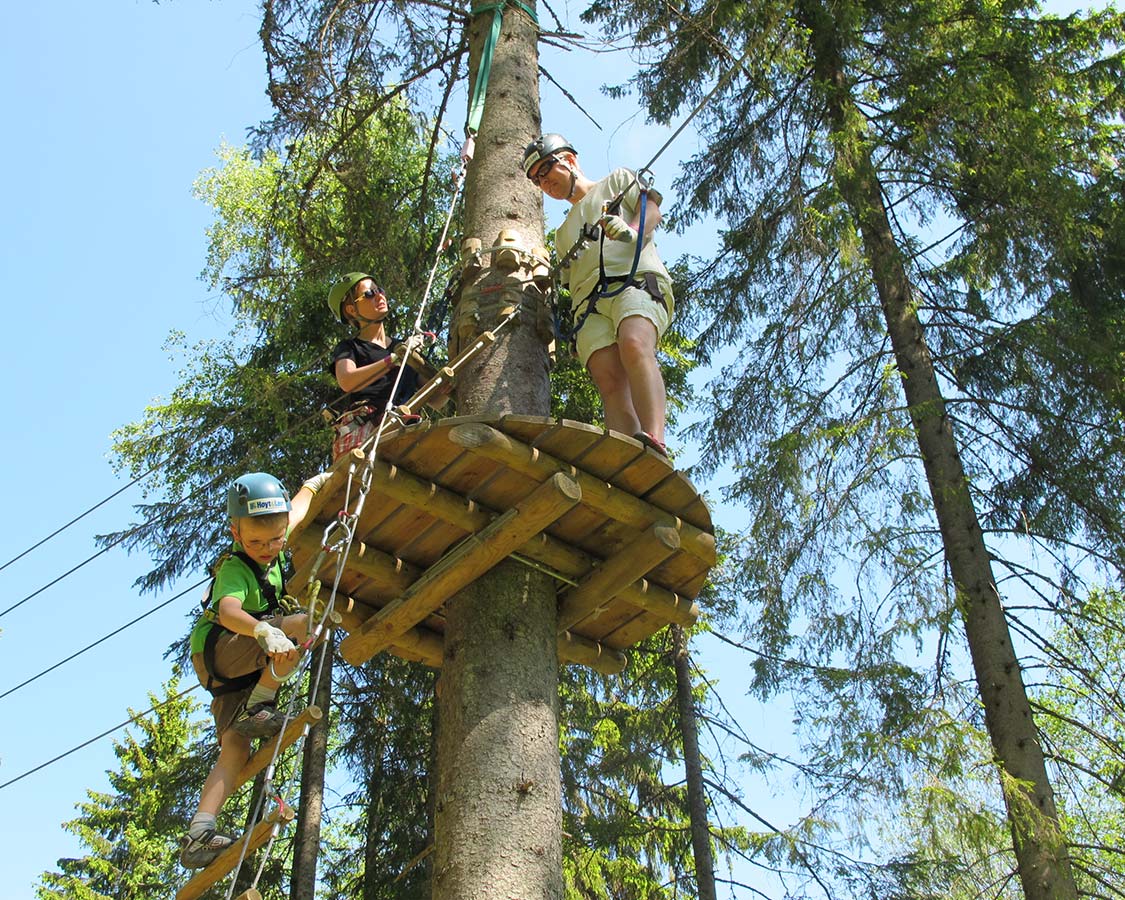 TusenFryd Amusement Park
TusenFryd is Norway's largest amusement park and it's stock full of roller coasters, carousels, games, and food. It's a great spot to break up your visit and expand on the great family-friendly activities in Oslo. And TusenFryd is the perfect place to just spend some time just having fun! After our experiences at Busch Gardens in Tampa, I know my kids would love more time in some theme parks.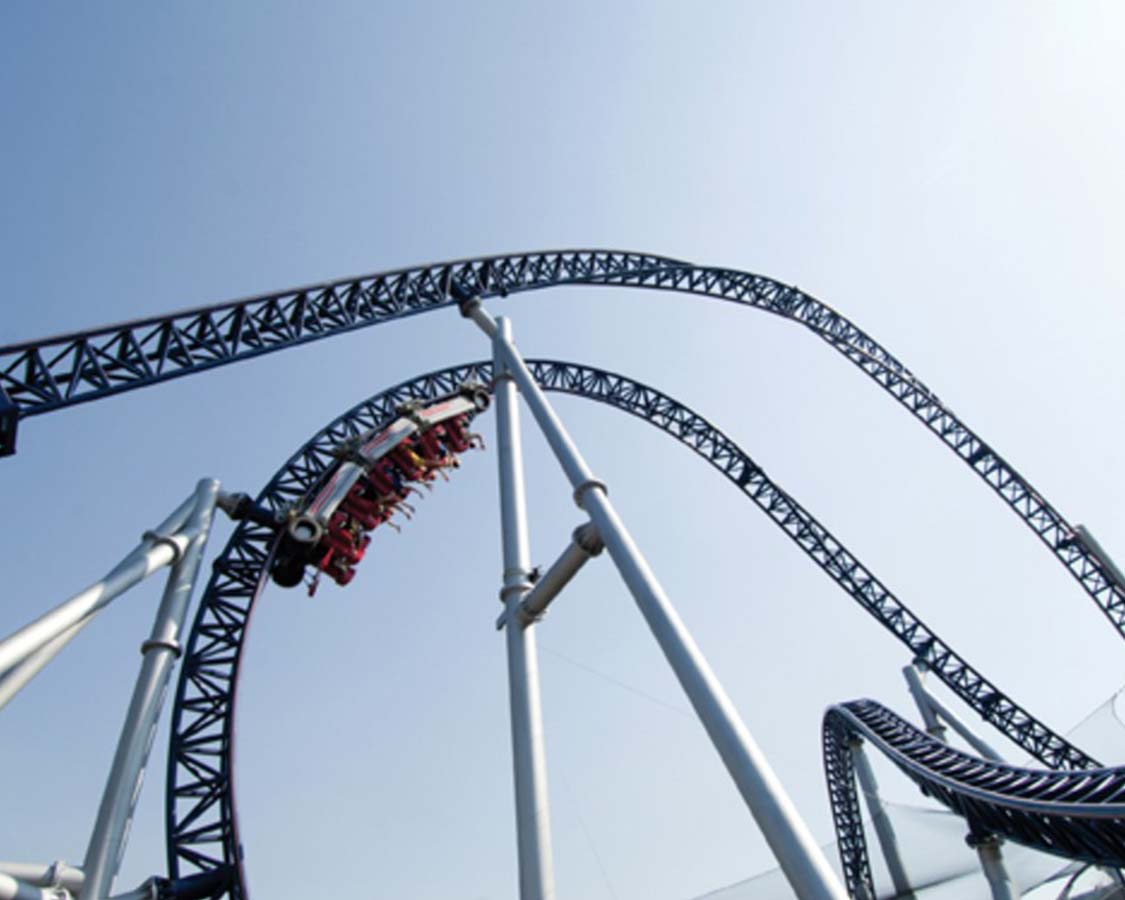 Hotels in Oslo Norway
If you're spending the night in Oslo, like we did when we returned from our Norway in a Nutshell tour from Bergen, finding a great hotel in Oslo can really make your experience. The best place to stay in Oslo for us was the Radisson Blu Plaza. The Plaza is located right next door to the Oslo Central Station. And it's where we would have stayed if we hadn't accidentally booked the Radisson Blu Scandinavia further into town. These kinds of mistakes are expensive since taxis in Norway are very expensive!
You can check out the prices and availability for the Radisson Blu Plaza hotel here.
Have you ever spent one day in Oslo with kids? Leave a comment about your favorite experience. Or swing by our Facebook page and share a photo. We would love to share in your journey!
Wandering Wagars is a participant in the Amazon Services LLC Associates Program, an affiliate advertising program designed to provide a means for sites to earn advertising fees by advertising and linking to amazon.com, amazon.co.uk, amazon.ca. Amazon and the Amazon logo are trademarks of Amazon.com, Inc. or its affiliates.
You May Also Like To Read:
Pin This Post For Later: