Iceberg Alley Newfoundland is on so many adventure lovers bucket lists. You can partake in this incredible activity and more. And with so many things to do in Twillingate Newfoundland, you'll find yourself taking a piece of this amazing Canadian province home with you. Find out why you should visit Twillingate!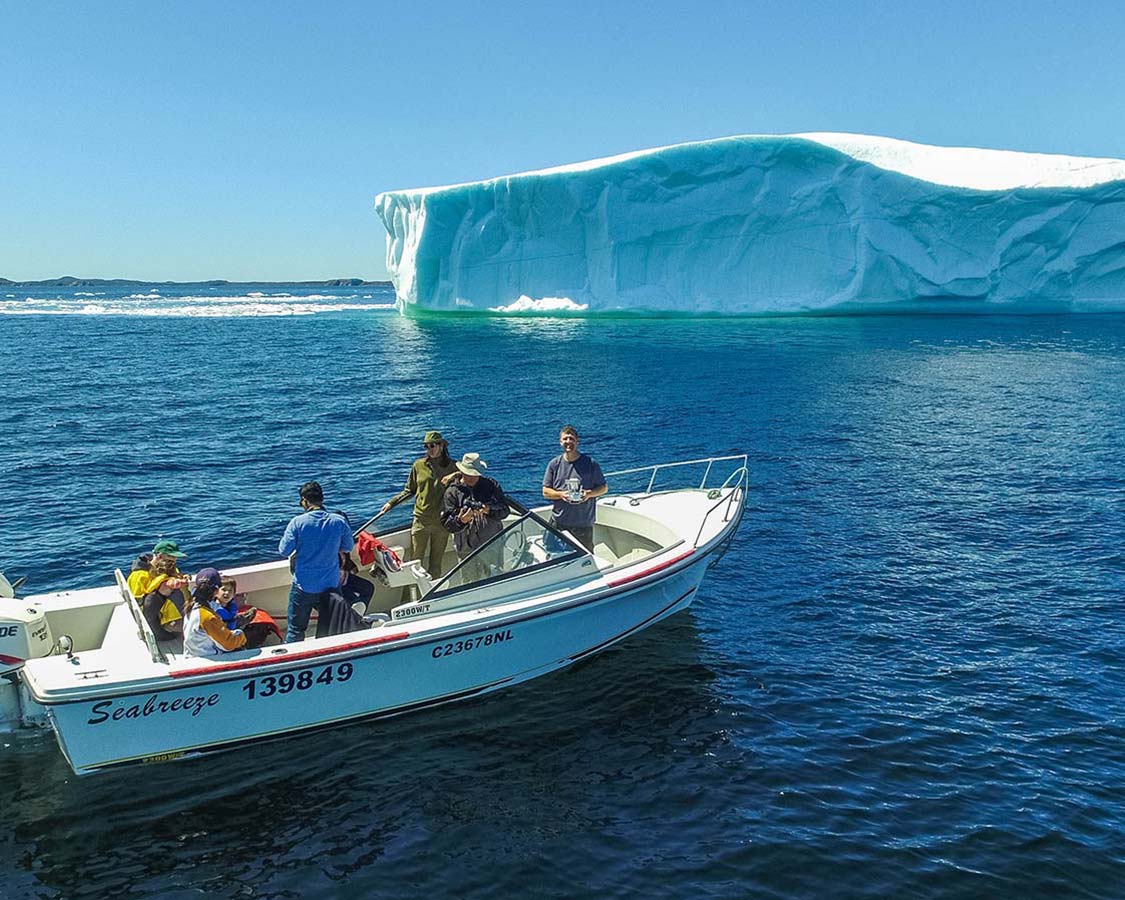 During the winter, Twillingate Newfoundland is a sleepy, iced-in fishing village. But during the summer a visit to Twillingate becomes one of the hottest things to do in Newfoundland. From mid-May on, the Twillingate Iceberg tours launch in full force, and there are few better places in the world to experience small boat tours of Icebergs than the town of Twillingate.
We would soon learn that iceberg tours aren't the only things to do in Twillingate Newfoundland. We had spent the day before getting our first glimpse of these icy art forms in St Anthony in Western Newfoundland, but this experience would be something truly spectacular.
This post may contain compensated links. Find more info in our disclaimer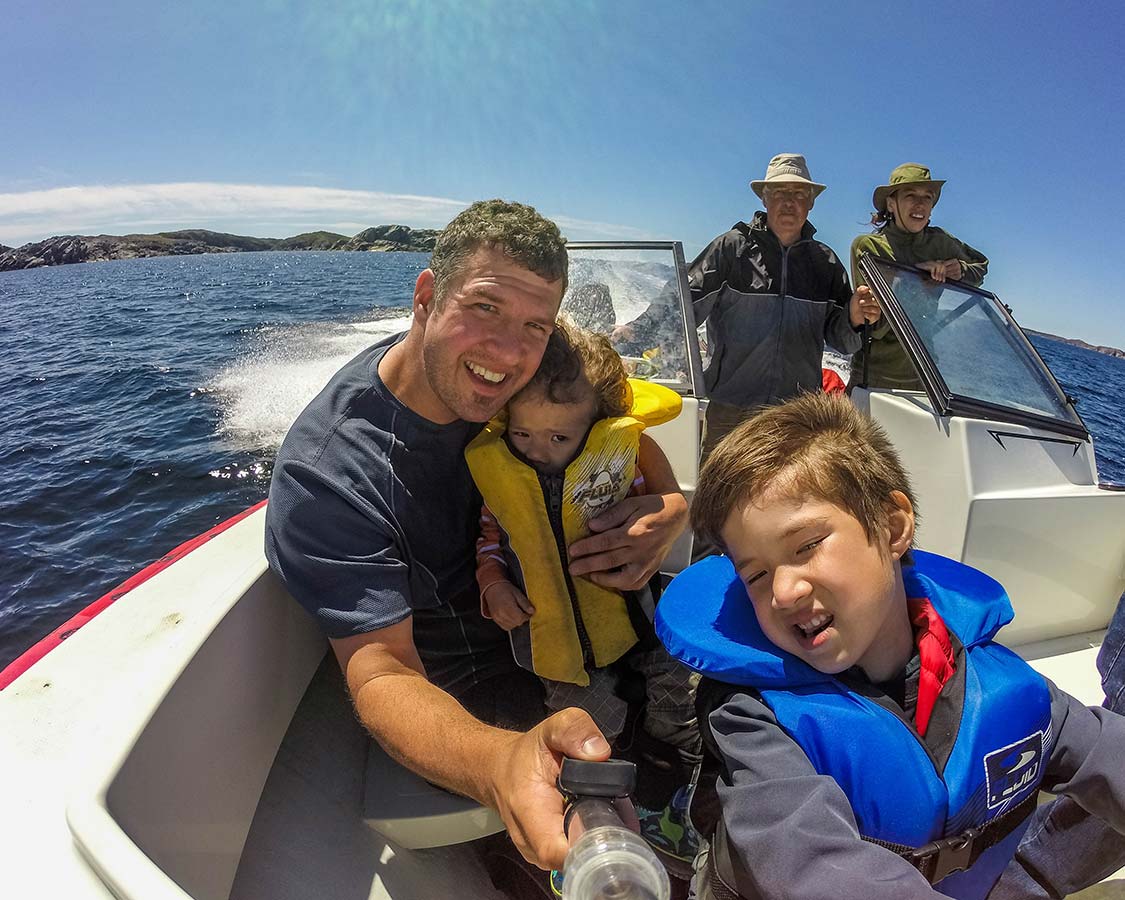 Where is Twillingate Newfoundland?
Twillingate is situated at the top of central Newfoundland. For those traveling from the west, its about a 425 km (264 mile) drive from Rocky Harbour to Twillingate. For those traveling from the capital of St. Johns, its an easy 444 km (275 miles). We had spent the previous few days exploring the Newfoundland Viking Trail, so we were traveling from the west. It was a long but easy jaunt along the Trans-Canada Highway (Highway 1), and after leaving Rocky Harbour and Gros Morne, National Park the scenery definitely took a turn for the average.
This all changed, however, in the last 100 km of our journey. We left Highway 1 and drove on Route 340 N towards the Road to the Isles and the final stretch towards Twillingate Newfoundland. This section of the journey was breathtaking. The highway snaked between quaint fishing towns, skipped across the ocean from island to island covering many bridges and causeways. The weather, which had been brilliant throughout our trip, was continuing to co-operate. The sun shone brightly over the glistening bays.
As our backs began to stiffen from the drive, we all cried out in joy as we rounded the bend towards the town of Twillingate and caught sight of Prime Berth Fishing Museum, the home of Captain Dave's Boat tours.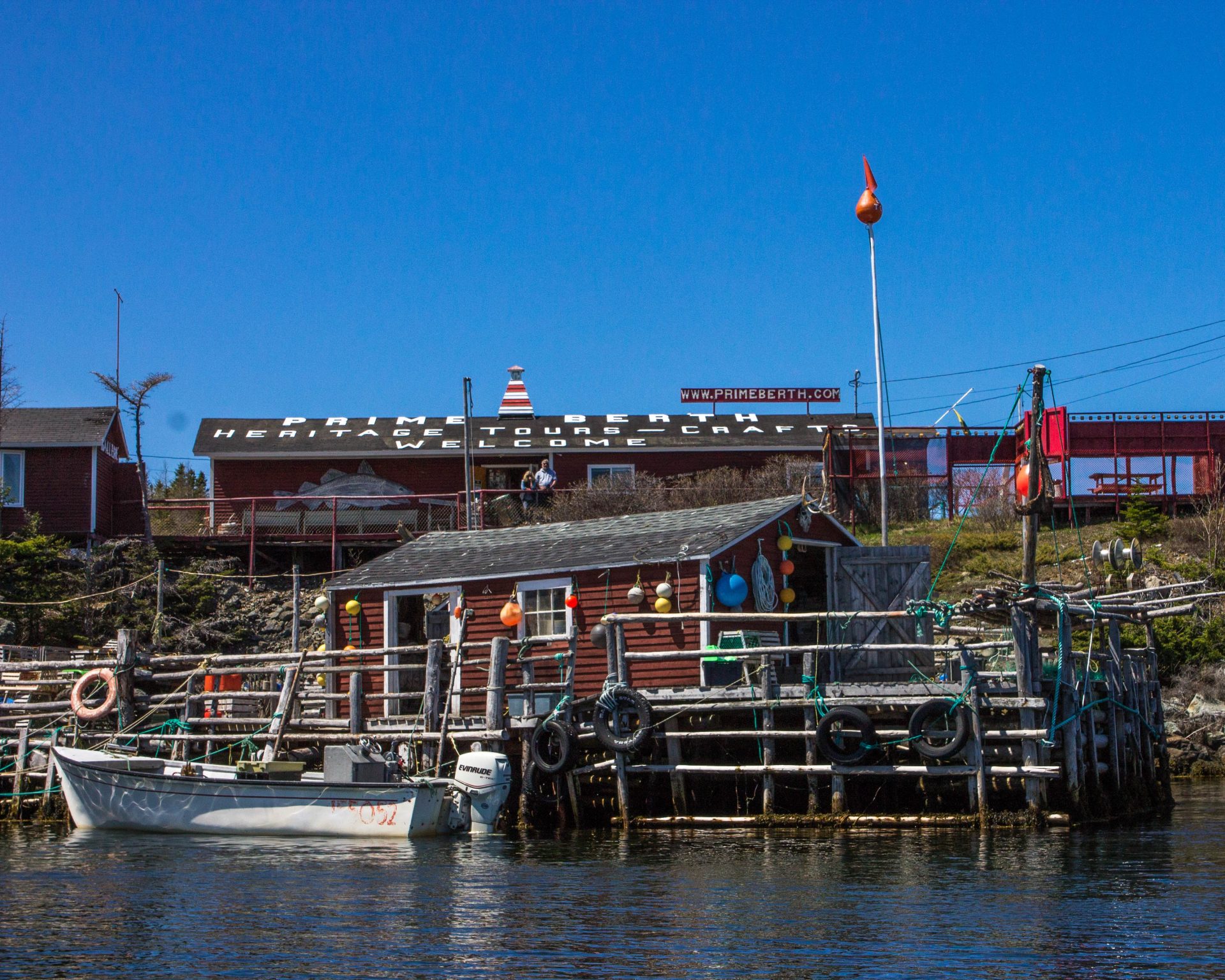 Top Things to Do in Twillingate Newfoundland
Because of Twillingate's position in the center of Newfoundland, it's a popular destination for both tourists and locals alike. And Twillingate has embraced this popularity. There is a wide offering of things to do in Twillingate that will satisfy both solo and family travelers alike. The drive up to Twillingate alone makes it worth the journey, but once you get there, the excitement really gets started. Here are a few of our favorite things to do in Twillingate Newfoundland.
Twillingate Iceberg Tours with Captain Dave's Boat Tours
Captain Dave is a longtime fisherman, teacher, and boat operator in Twillingate was our first choice for a Twillingate Iceberg Tour. In researching Iceberg tours in the area, he was one of the few small boat operators. And Captain Dave's passion for the region, it's ice-cold weather, and yearly visitors was evident in everything he wrote online. Christina and I had been following the Newfoundland Iceberg Reports Facebook page closely, and Capt. Dave was a regular contributor each day, showing off all the beautiful bergs he had witnessed that day, and describing each location and detail in earnest.
This is where we learned that each of the Twillingate icebergs had a category and a specific name associated with their structure. I made this little iceberg infographic to explain: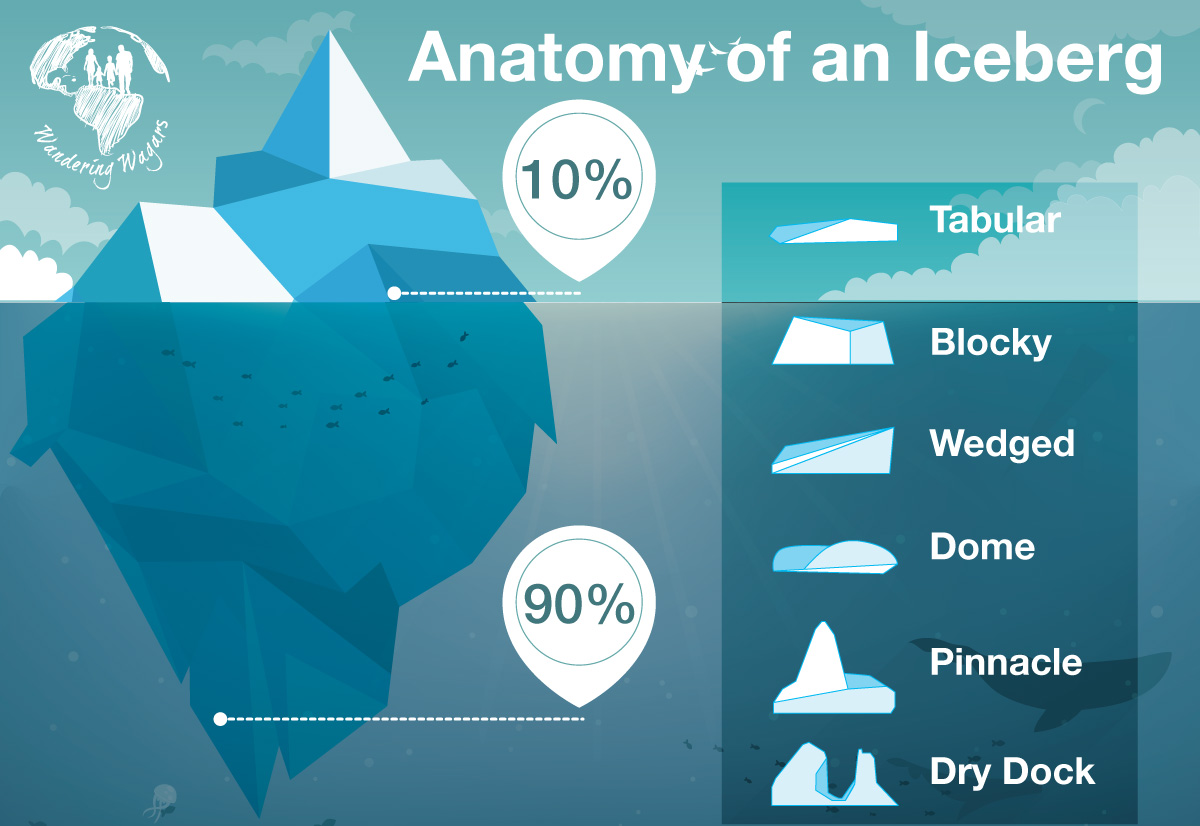 Newfoundland Iceberg Tours with Kids
Capt. Dave tracked down some kid-sized life jackets for the boys and we jumped into his motorboat and headed out to Main Tickle (A tickle, in Newfoundland, is a narrow salt-water strait, as in an entrance to a harbor or between islands or other landmasses, often difficult or treacherous to navigate because of narrowness, tides.). I was a little nervous about how the boys would handle being in a small boat again after our disaster in Bermuda, but C ran straight to the front of the boat and was all smiles with the wind in his hair. D took a little longer to warm up to the idea, choosing to stay in my lap for the first while until he found his sea legs, but once he got used to being on the water, we couldn't keep him still!
Getting Up Close and Personal with Icebergs in Twillingate
It wasn't long before our Twillingate Iceberg Tour had us catching glimpses of "bergy bits" (bits of ice that have calved off of larger icebergs) floating around us, and soon we had reached a large wedge berg surrounded by a sea filled with bergy bits. Capt. Dave was nice enough to let me pull my drone out for some video and we got some great shots, much to the thrill of everyone else in the boat, especially my Mom who had joined us on our Newfoundland adventure.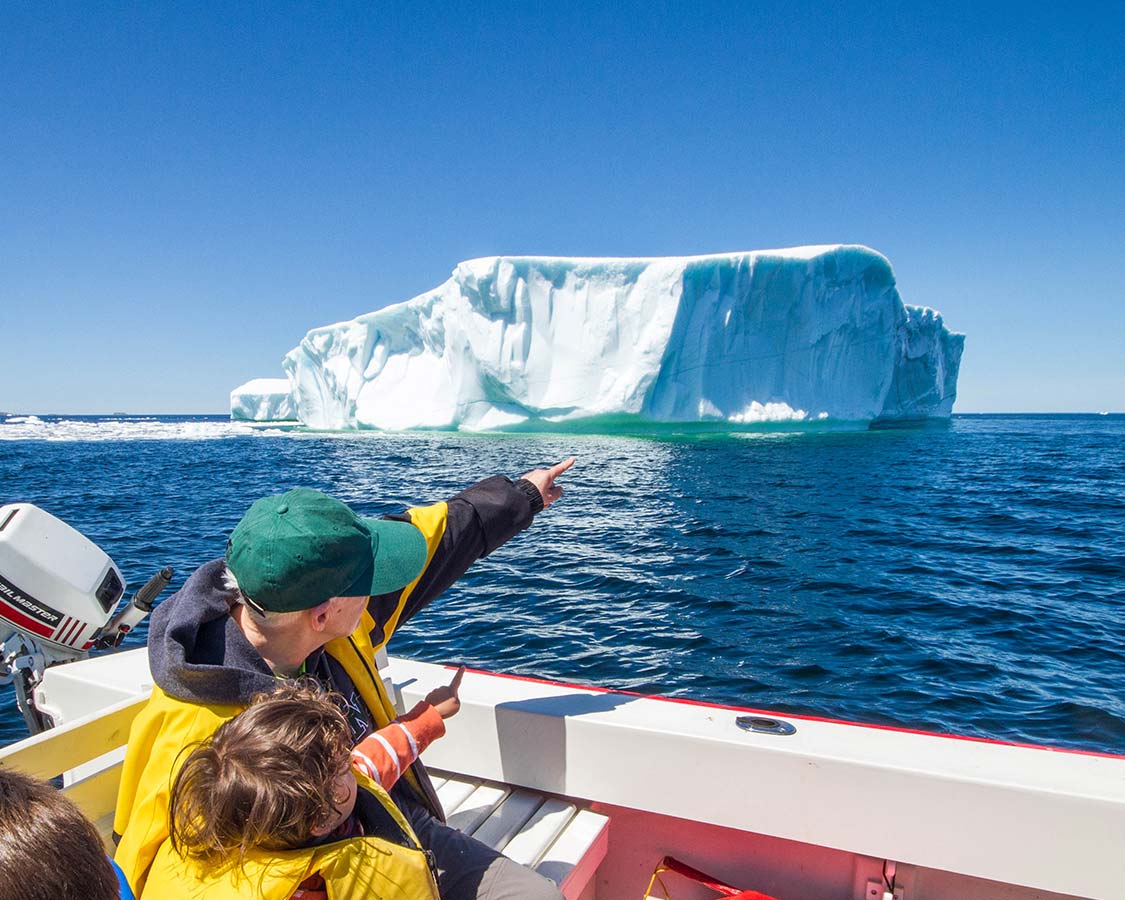 Pro-Tip: The largest iceberg ever reported was over 50 m. in height and over 6,500 m. sq!
It was awe-inspiring being so close to one of these icebergs, and this one, at about 15 meters tall and 60 meters long was actually fairly small when you consider that they can reach sizes of over 50 meters in height and a diameter of well over 1000 meters sq! We circled around and found a very cool looking pinnacle berg so we buzzed over to get up close and personal with it. The brilliant blues of the pure ice seemed to glow from the depths of the ice. On Capt. Dave's next outing, the beautiful berg below calved and fell to pieces into the ocean. This must have been such a thrill for him and his passengers to see!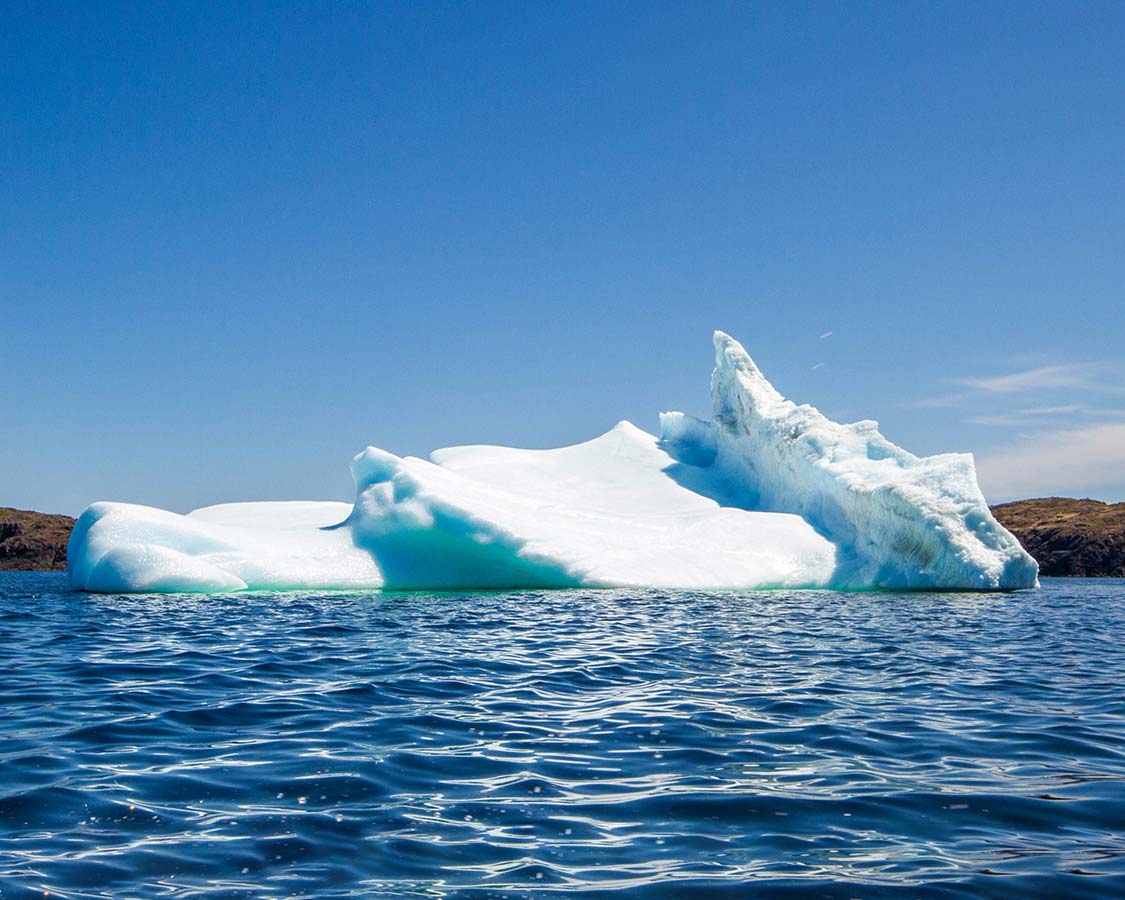 Pro-Tip: Icebergs are known to roll and calve suddenly and unexpectedly. Rolling means the iceberg flips over suddenly. Calving means that the iceberg breaks apart into pieces creating bergy bits. It's important to keep your distance from icebergs for this reason.
Explore the Tickles Near Twillingate
After getting up close and personal with icebergs in Twillingate, Capt. Dave turned us around and took a long route through some Newfoundland tickles (Our Iceberg Tour included exploring the Tickles, not all of them do, so check ahead of time). Heading through these narrow rock splits gave us an intimate view of the local fishing villages and the surrounding culture. The coast was dotted with quaint fishing sheds and boats lined up and ready now that the ice was receding. The area is often full of birds, including gulls, terns, gannets, and puffins. Seals also can often be seen basking in the sun. We were lucky to catch a glimpse of one seal, but unfortunately, the cute little guy wouldn't stay still long enough for a photo.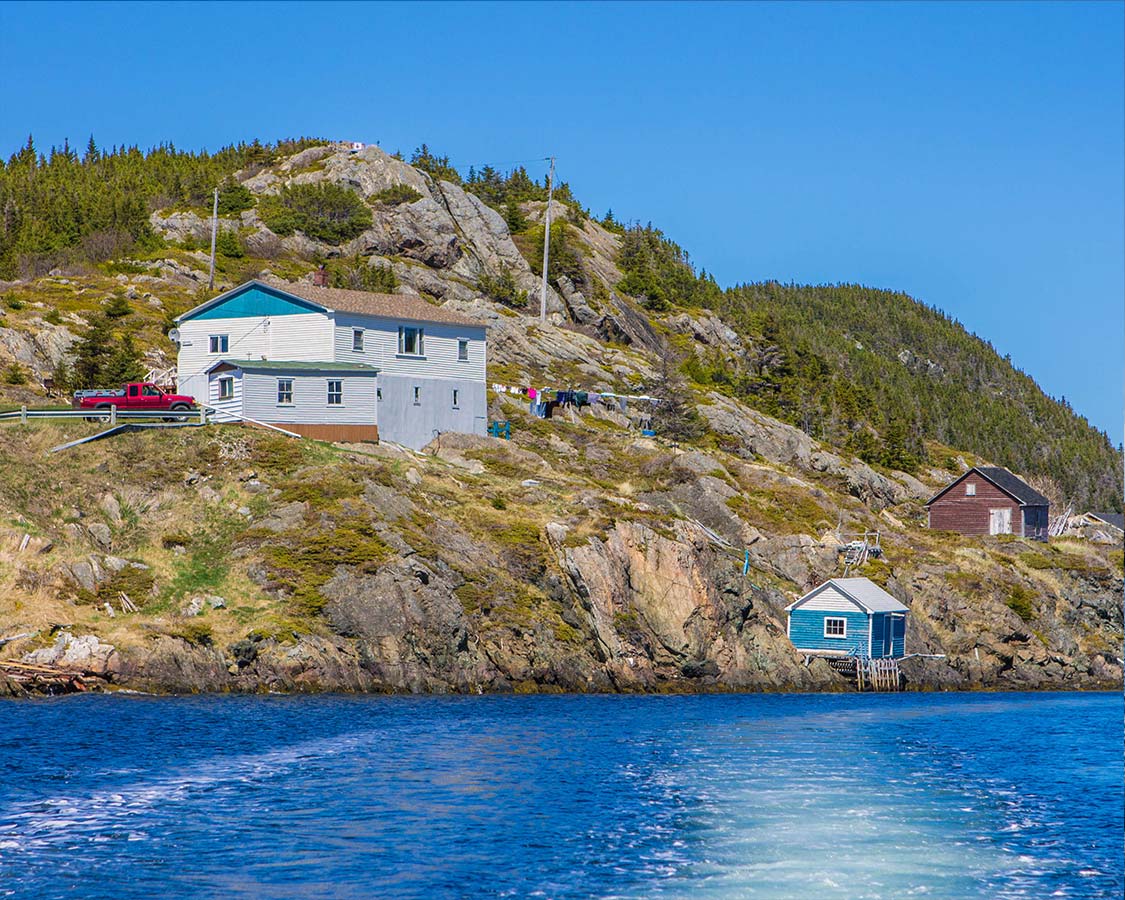 Pro-Tip: A Tickle is a Newfoundland term is a point between two rocks which you can get a boat through.
Captain Dave was absolutely amazing with the kids. He was attentive and helpful with C's constant, curious questioning, made sure that the boys each got opportunities to take in some of the close-up views, and even let C take a turn at being Captain. I learned that he used to be a teacher, and that was added to a long history of jobs within Newfoundland, including fisherman, tour guide and museum curator.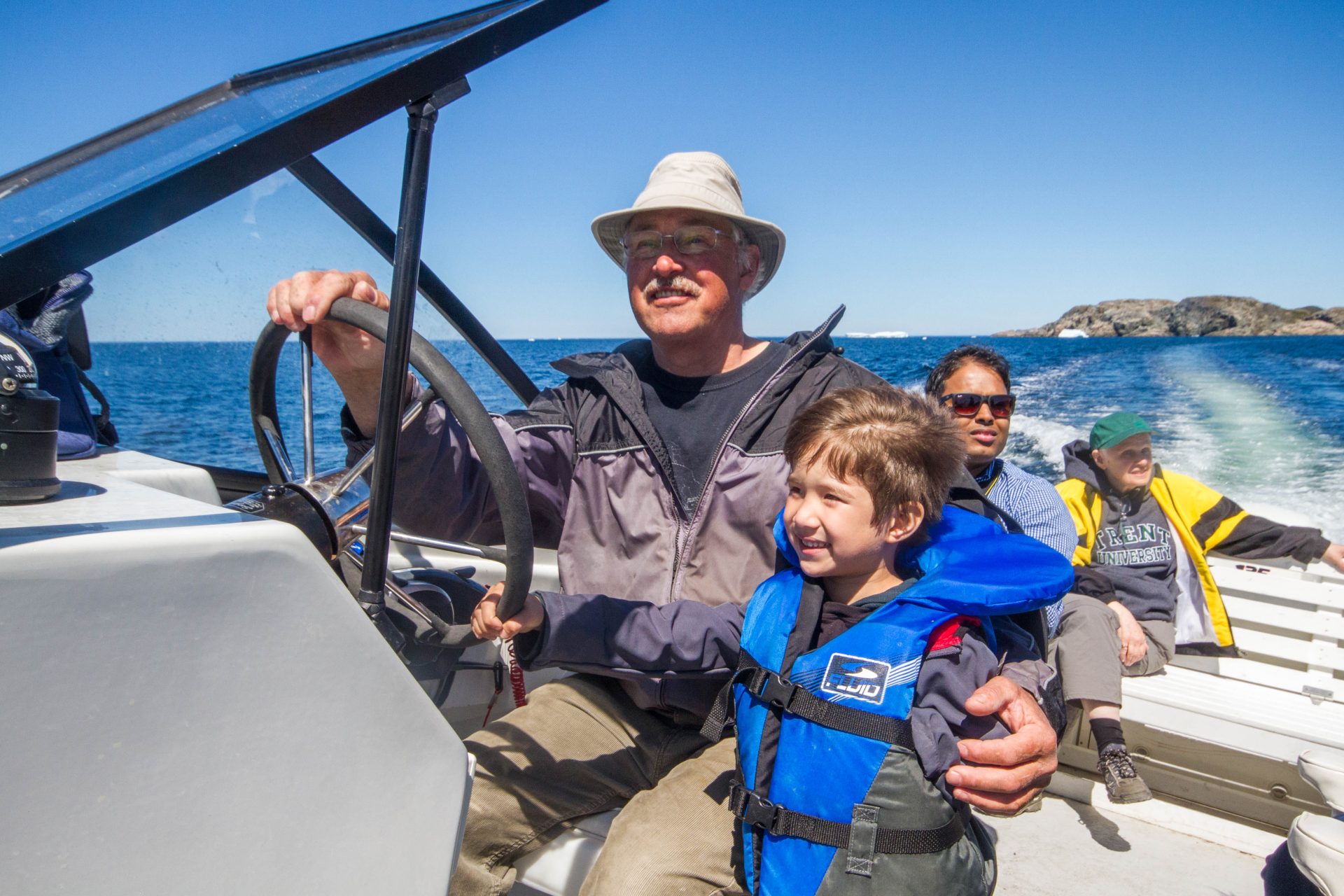 Checking the Lobster Traps
Because we were involved in such a small, intimate iceberg tour in Twillingate, we were able to experience a little of the local fishing life that makes Newfoundland so incredible. Captain Dave stopped in to check on some of his personal lobster traps. As we pulled up alongside the lines, the boys eagerly ran to the edge of the boat to catch the action. Maggie a super-cool traveler from Kingston, who had joined the tour was tasked with pulling up the traps and checking the lobsters.
This small boat experience was great watching how the traps are manually hauled up onto the boat. Each lobster is checked for size to see whether it is an option for that night's dinner. C inspected them both closely while Maggie held them and they both agreed that one, which was covered in eggs, should be thrown back, while the other was too small and should be left to grow into a more mature lobster. The pair were lowered back into the water and left to go on their way, while we pointed our nose towards the Prime Berth Fishing Museum.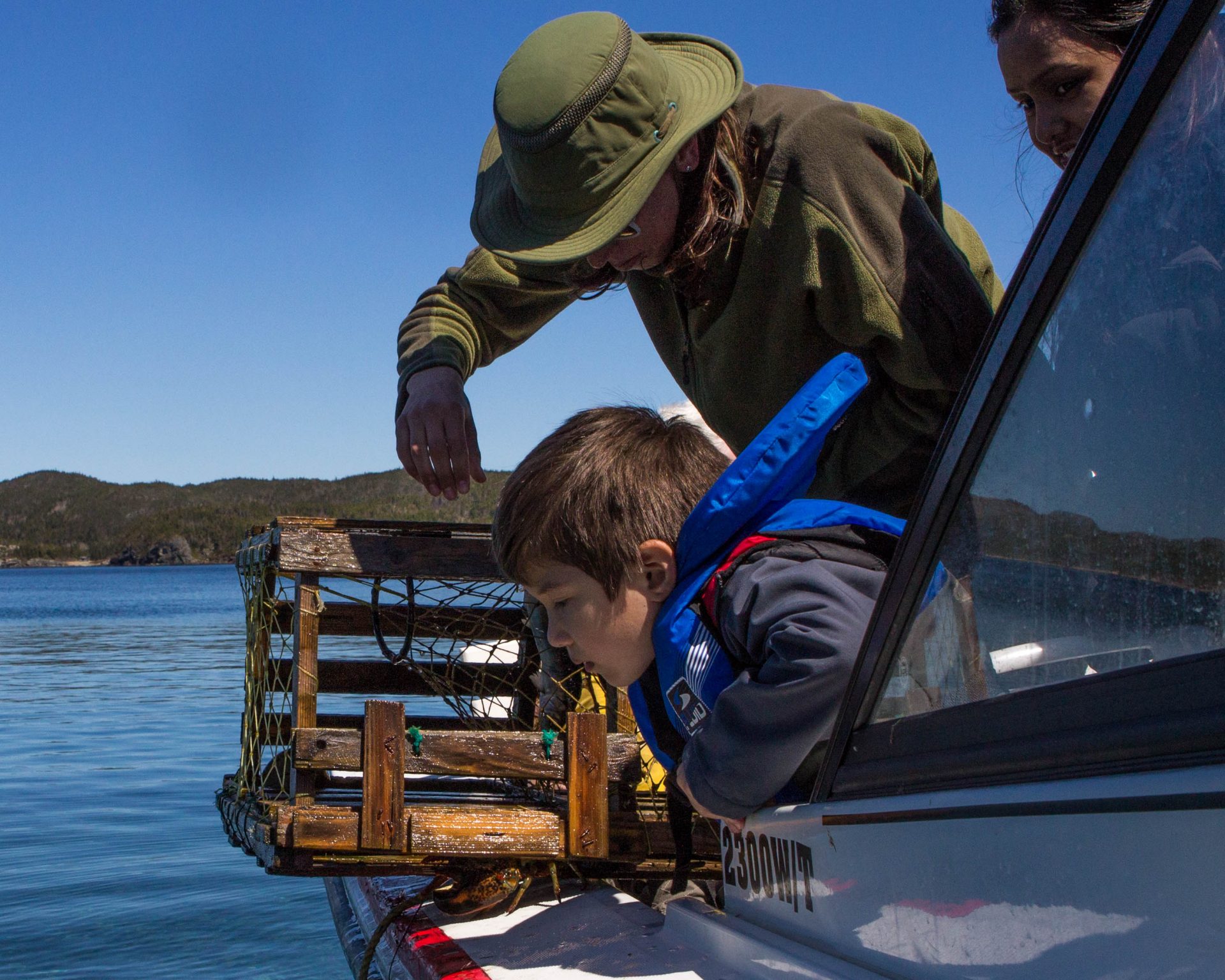 Visit The Prime Berth Fishing Museum
Captain Dave and his wife also curate the Prime Berth Fishing Museum where his tours launch from. The Prime Bert Fishing Museum place is a unique mix of cool, antique fishing gear, old fishing sheds, some of which were hauled from their original locations across the water to the museum, and quirky and hilarious mannequins offering examples of the different aspects of a fishers life and work. The place has amazing character and the boys were fascinated by the displays of whales baleen plates, shark jaws and most especially, the skeleton of a Sai Whale. The whale had been found beached on the shores of Newfoundland and was towed by Capt. Dave to the museum for display. The kids had a great time literally climbing inside a great whale!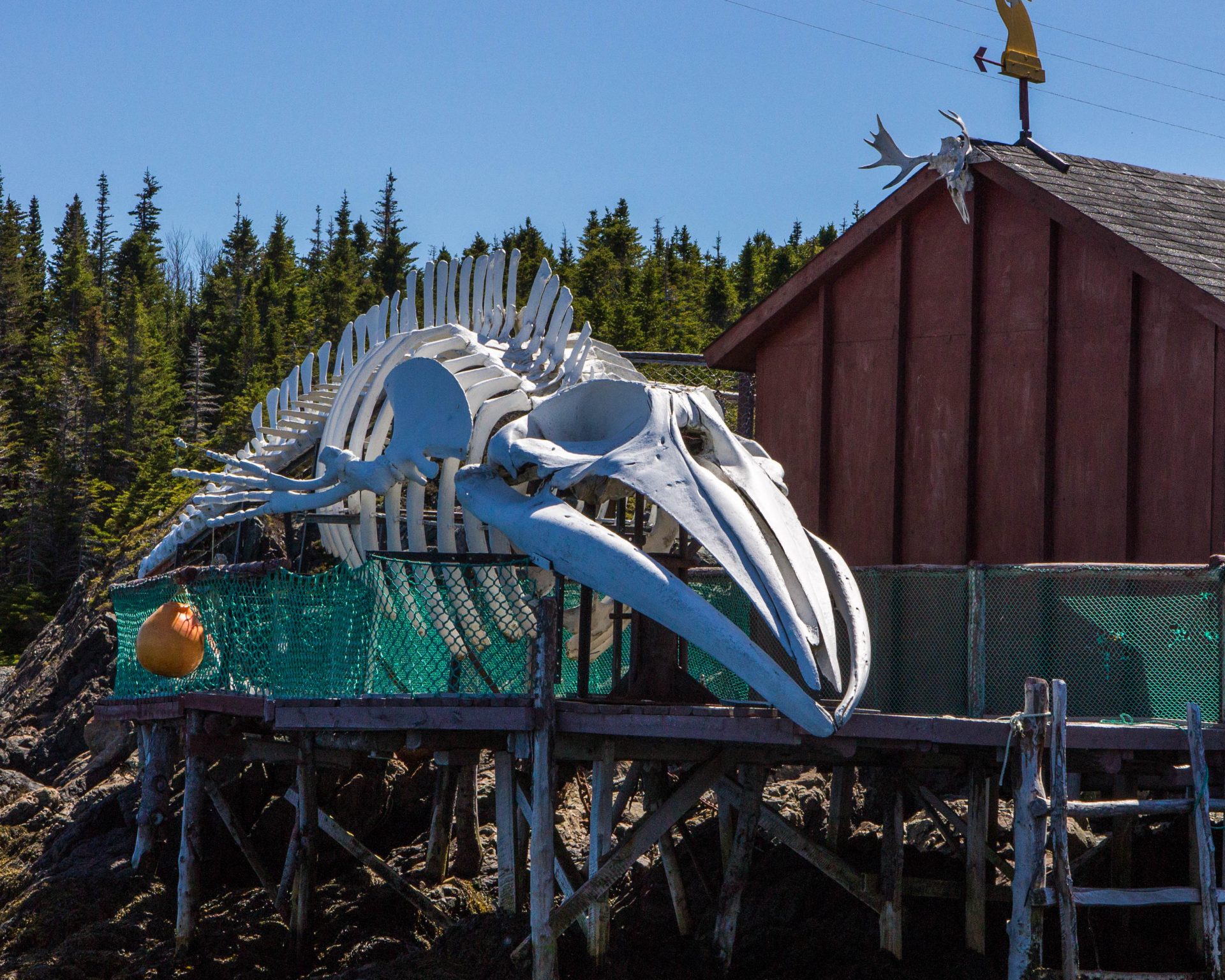 Get a Local Taste at the Auk Island Winery
After saying goodbye to Captain Daves Boat Tour and the Prime Berth Fishing Musem, we headed deeper into Twillingate to explore this beautiful village. Like pretty much every town in Newfoundland, fishing is at the heart of Twillingate, but at the peak of the Main st in the town lies something unique. The Auk Island Winery is one of only two wineries in Newfoundland. Since Newfoundland is not a province that is friendly to grapes, the Auk Island winery makes its wines entirely with local varieties of fruit.
While fruit wine isn't uncommon, it's far from unique. What makes Auk Island Winery so special is the water that they use within many of their best wines. Greenland's glaciers are date back over 10,000 years, making the ice that has arrived in Newfoundland and Labrador some of the purest water available. The Auk Island Winery harvests these icebergs and uses pure, clean water as the base for many of their delicious wines.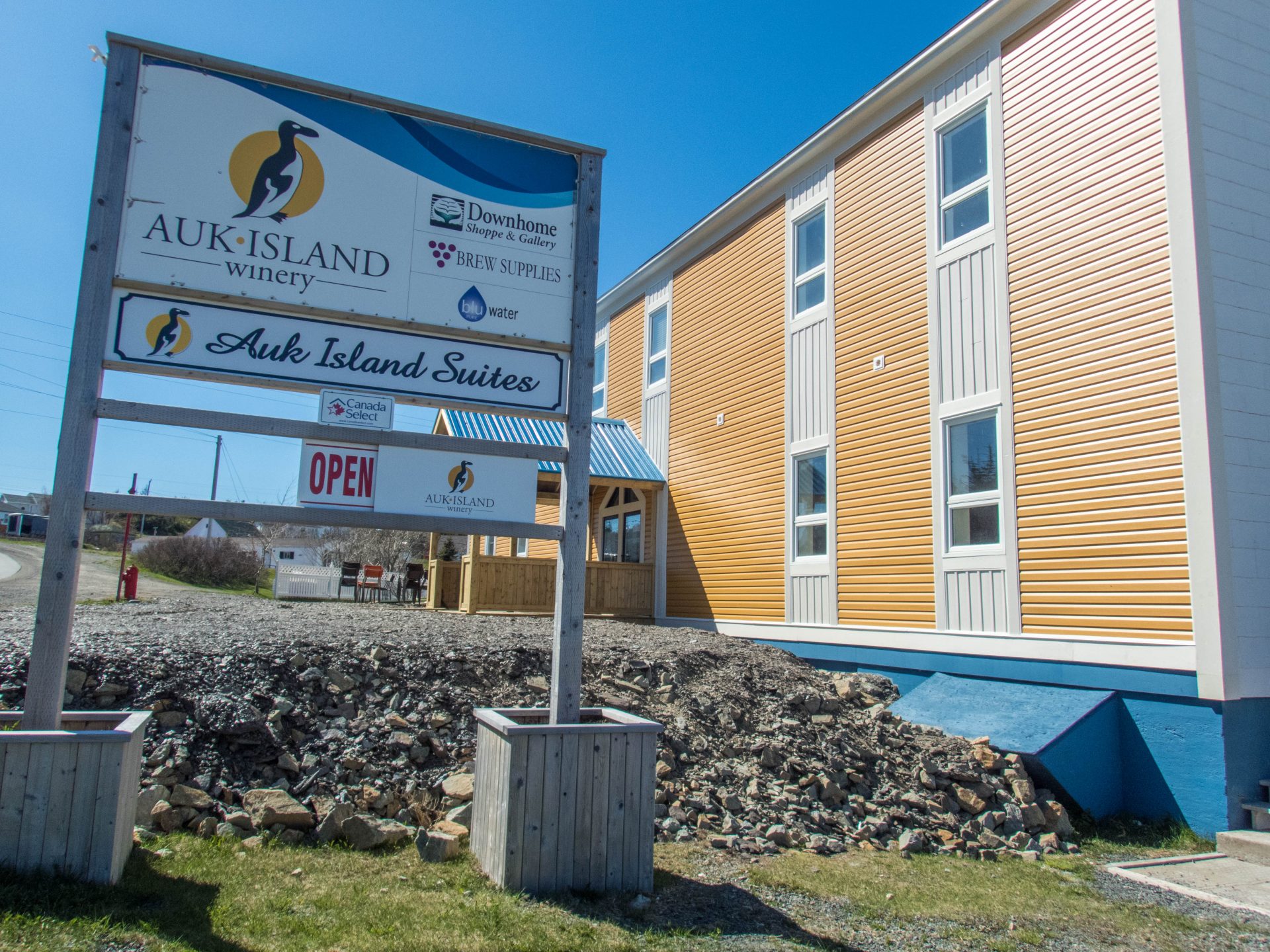 Where To Eat in Twillingate Newfoundland
After tasting some delicious Auk Island wine, we headed towards nearby Hillgrade for some dinner. The area is home to a small fishing pier where many of the crab and lobster fishers embark early in the morning before bringing the day's catch back to the pier. Those fisherman drop the best of the lobster catch into the Lobsters pool at Doyle Sansome & Sons Lobster Pool.
Lobster Dinner at Doyle Sansome & Sons Lobster Pool
D had passed out hard after our boat adventure. Luckily for us, my amazing Mom, who had joined us on our Newfoundland adventure, needed a break herself and opted to wait with the D-man in the car while we checked out the pier and the famous lobster pool. C was fascinated by the pool full of lobsters that were separated by sizes. He was quick to point out the largest ones he could find. The staff at the restaurant were incredible. They even took the time to pull out a lobster and teach C about the anatomy and feeding styles of these cool crustaceans.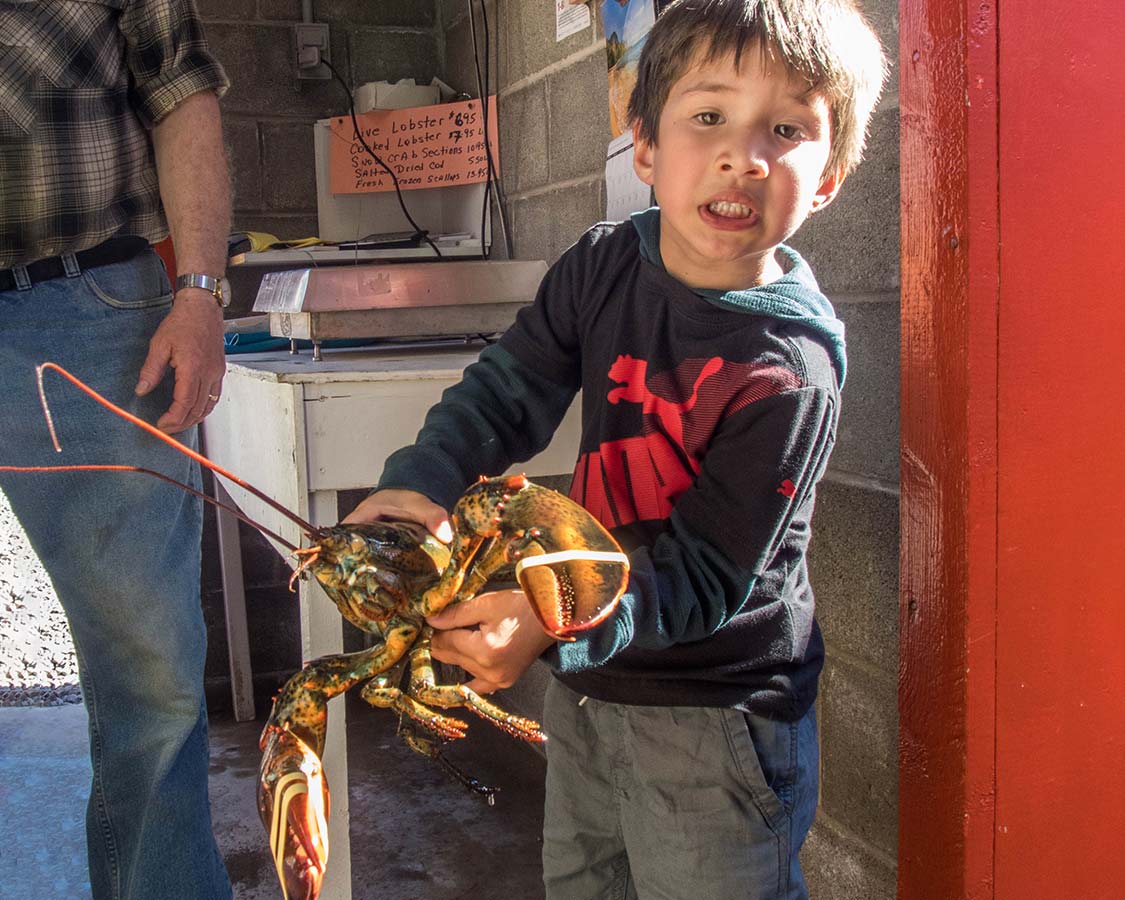 Because of the beautiful weather, we opted to sit on the Doyle and Sansome patio. Here we had a great look at a small iceberg that had become wedged on the shores across the tickle. The clear waters let us watch the hundreds of fish that swam in the shallows below the patio. Across the water was a group of crab fishermen preparing their boat for the next day's outing. All in all, it was a perfect way to spend the end of our day.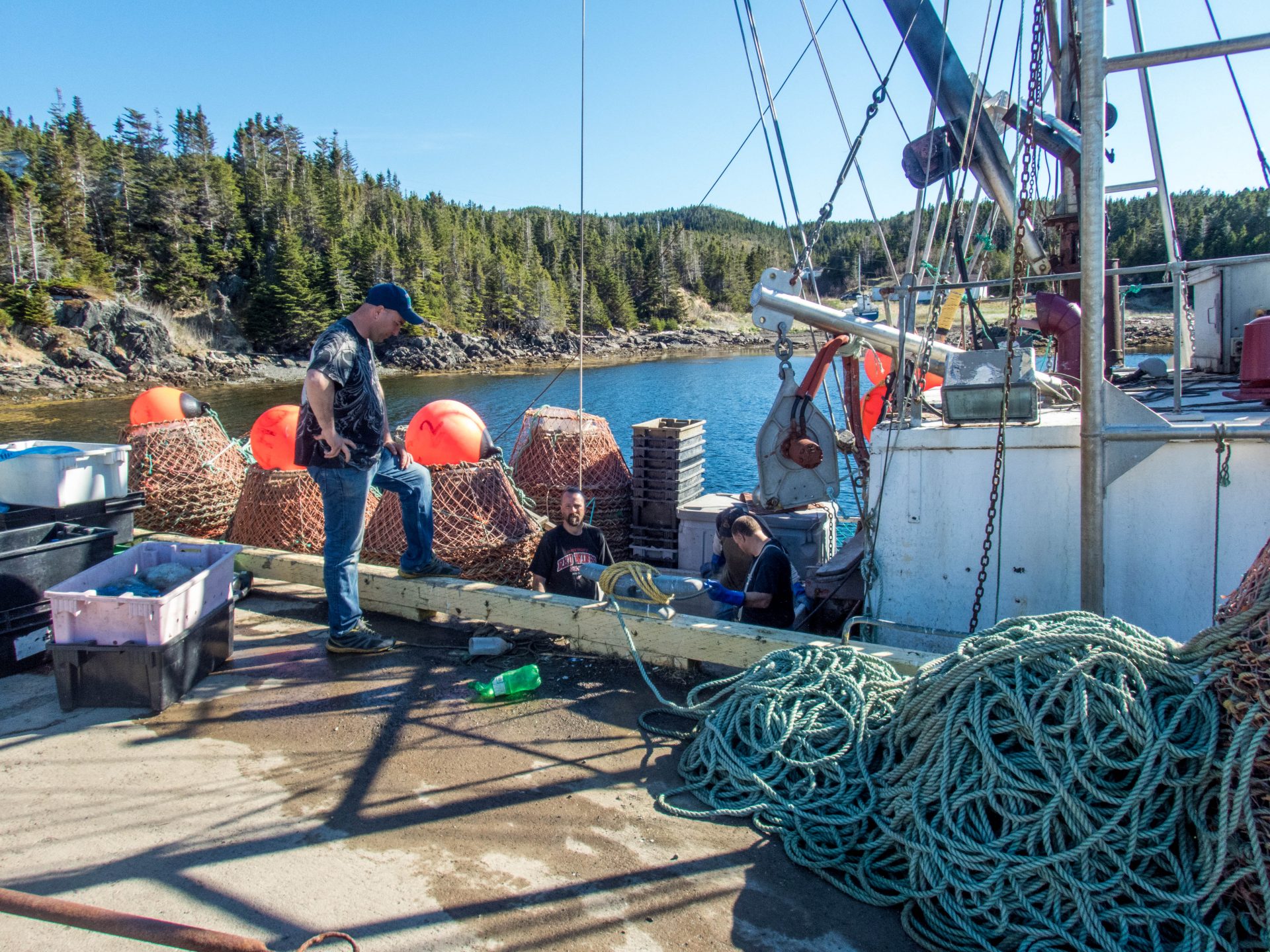 D finally woke up allowing him and my Mom to join us just as dinner arrived. We shared a lobster, who I had ensured C did not name. We also shared some amazing crab spring rolls that you absolutelyneed to have if you visit Doyle Sansome & Sons Lobster Pool! The food was incredible and was the perfect way to cap an amazing four days in beautiful Newfoundland.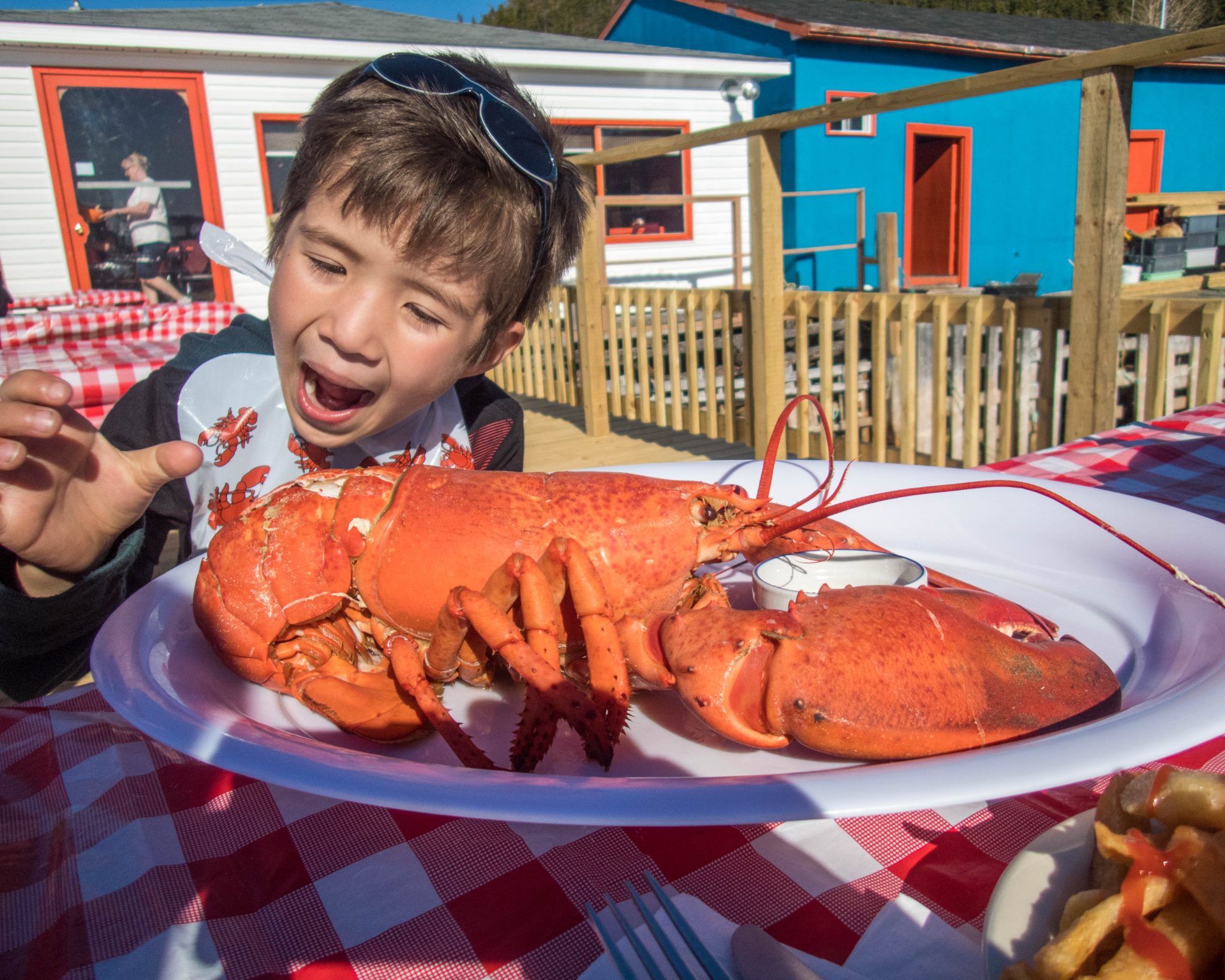 Newfoundland captured a piece of our heart. As we drove toward Deer Lake for our flight home the next day we were already planning our next visit. Newfoundlands Iceberg Alley has a number of incredible places to view Icebergs beyond Twillingate and St. Anthony. Our friend and fellow traveler Chris Rudder from Rudderless visited nearby Fogo Island and between the amazing inn and the incredible food, shows a whole different perspective on exploring Newfoundland.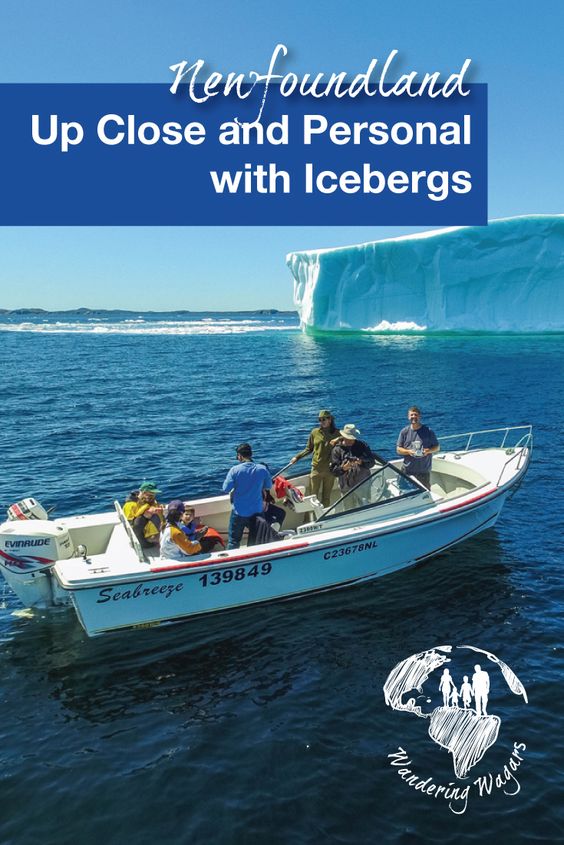 Make sure to subscribe to our YouTube channel see all our latest videos!
Wandering Wagars is a participant in the Amazon Services LLC Associates Program, an affiliate advertising program designed to provide a means for sites to earn advertising fees by advertising and linking to amazon.com, amazon.co.uk, amazon.ca. Amazon and the Amazon logo are trademarks of Amazon.com, Inc. or its affiliates.
You May Also Like To Read: