Searching for the best things to do in Bergen Norway on a short stopover? We have you covered! Discover Bergens restaurants, hotels and attractions.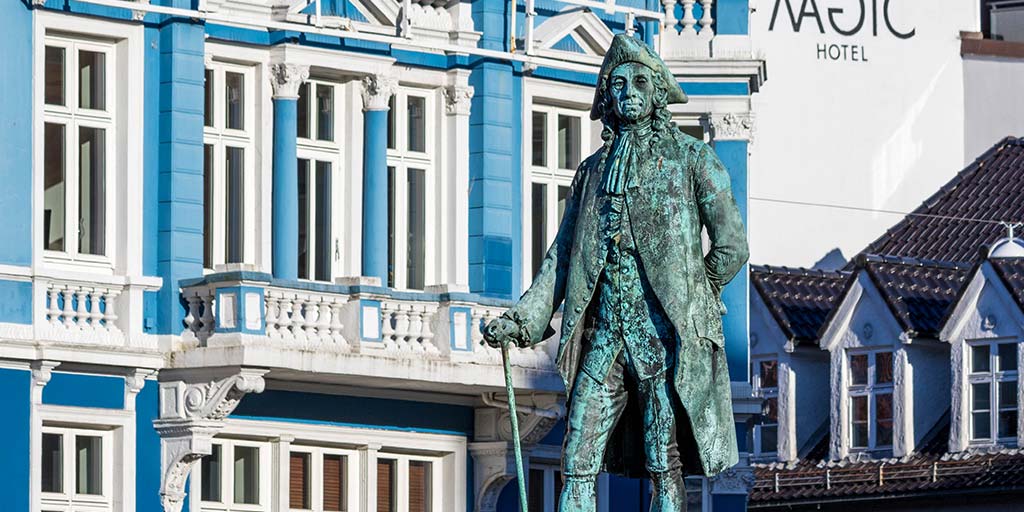 Bergen is one of our favorite cities in Norway. It has all the charm of Trondheim, the culture of Oslo, and the magic of Tromso, all wrapped into an easy to digest package that makes visiting Bergen a treat. But when we found ourselves with just 24 hours in Bergen at the end of our Hurtigruten Northern Lights cruise, it became our mission to fit as many things to do in Bergen into our short one-day experience.
Bergen is vibrant, fun, and full of energy. It's small-size with metropolitan offerings make it a great city for exploring. In fact, you'd be hard-pressed not to want to live here after only a short visit. If you dress for Norway in winter, you'll have an incredible time checking out this vibrant city. And while you're there make sure to check out our favorite things to do in Bergen Norway.
This post may contain compensated links. For more information please read our disclaimer.
About Bergen Norway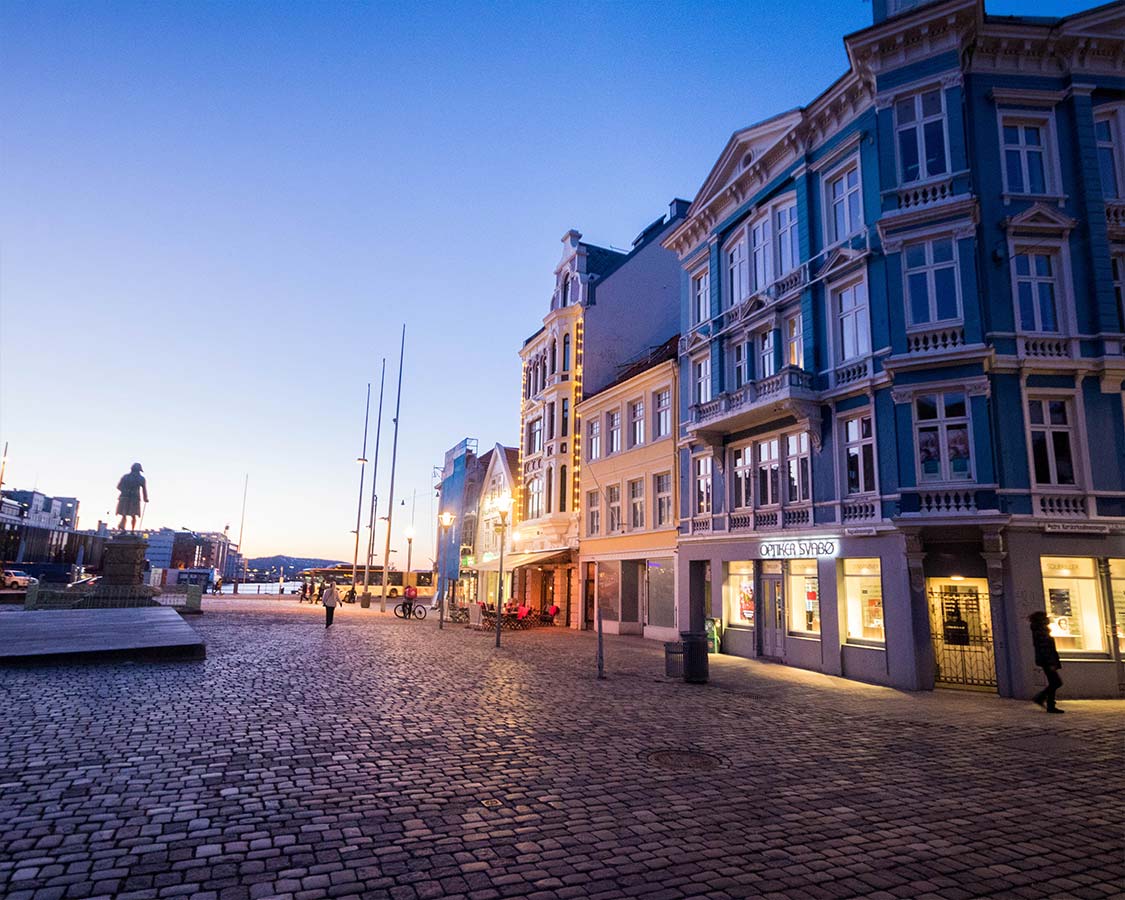 We arrived in Bergen on our 10th day in Norway. We started our Norway travel at the tip-top of the country in Kirkenes before making our way down the coast of Norway on the Hurtigruten Ferry. When we arrived in Bergen, we were immediately struck by how it straddled a boundary of traditional Nordic architecture with modern, big-city style.
Bergen is the second-largest city in Norway. But far from being a cosmopolitan-feeling city, Bergen is as much a paradise for nature-lovers as it is for city-lovers. Not only is Bergen the gateway to the Norwegian fjords, but it also sits smack in the middle of the Seven Mountains.
No matter which direction you travel, you'll either be met with beautiful ocean or spectacular mountains. In fact, the mountains are so popular with locals that it's a popular activity for locals to summit all seven mountains in one day!
Bergen has been one of the most important cities in Norway for over a millennium. It is home to some of the most important cultural history of the country, as well as having a huge role in trade by providing access to Northern Norway along the coastal route.
Best Things to Do in Bergen On a Day Trip
As soon as you arrive in Bergen, it's immediately evident that this city is special. The Bergen waterfront is gorgeous. It's lined with colorful buildings, markets, shops, cafes and much more. It would be easy to spend the entire 24 hours in Bergen just exploring this small area. But there are way too many things to do in Bergen to limit your visit to this spot. But if you're searching for what to do in Bergen, this is the perfect place to start exploring.
Explore the Waterfront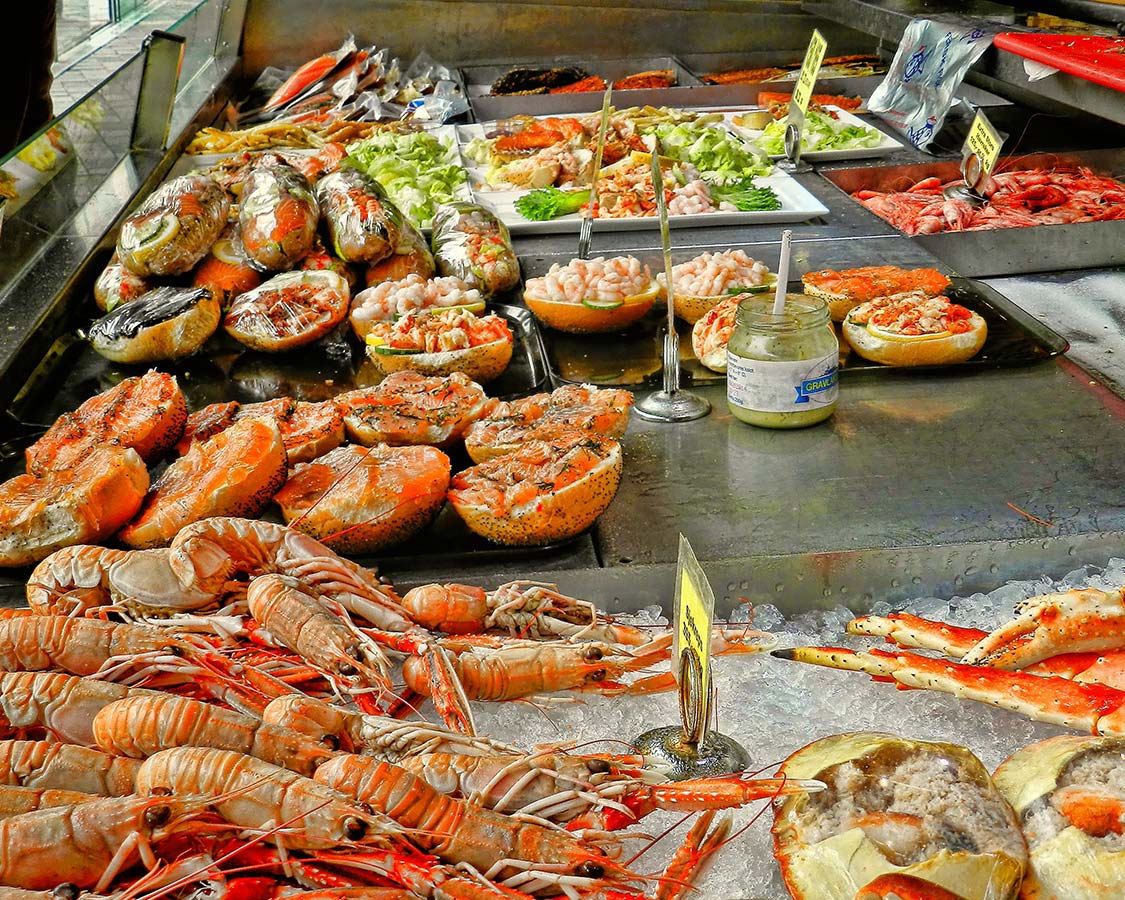 The Bergen Wharf is the starting point for most people exploring the Bergen points of interest. Not only is it where all of the fjord cruises dock but it's where a lot of the action is in town. The wharf is lined with brilliantly colorful buildings of Bryggen wharf. And although it's a large city, most of the key points of interest in Bergen are walkable from here.
The Visit Bergen information center is located on the top floor of the Bergen Seafood Market. It's a good idea to head here first and pick up a Bergen card. The Bergen city pass is a great way to save money when taking in all the things to do in Bergen.
The Bergen Seafood Market is a cool looking building on its own. But, it's also a great place to grab lunch in Bergen with a perfect view of the Bryggen wharf. Locals and visitors alike all flock to the Bergen fish market for its great food and beautiful views. We even picked up some ideas to bring home for our favorite Norwegian recipes.
Pro-Tip: The Bergen card can also be purchased online ahead of time.
Wander the Bryggen Wharf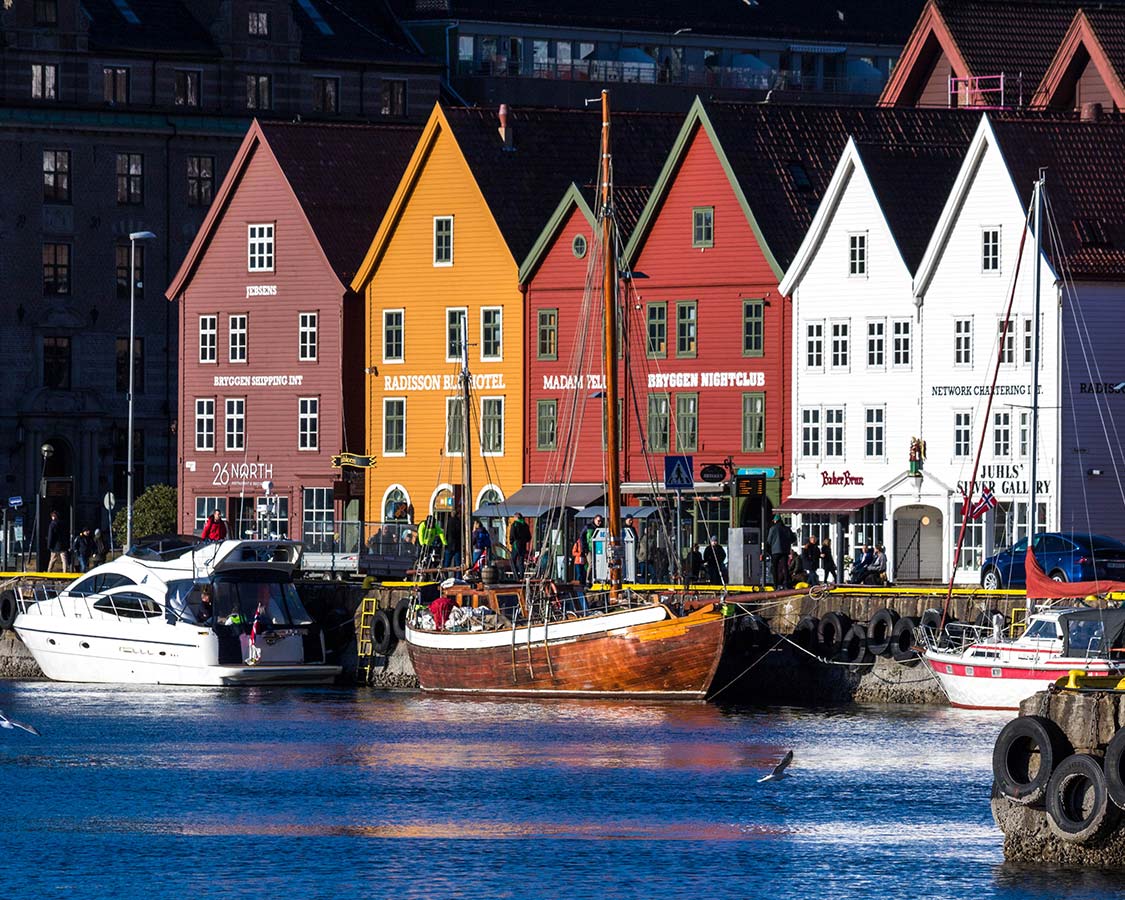 Pro-Tip: The Bergen card provides discounted entry to the Hanseatic Museum!
The Bryggen Wharf itself is full of some of the best shopping in Bergen. This UNESCO World Heritage site is lined with heritage buildings that seem to be exploding directly out of a postcard. At the cityside corner is the Hanseatic Museum. Not only is the Hanseatic Museum one of the oldest wooden buildings in Norway, but it also shows off the fascinating history of the Hanseatic merchants. The Hanseatic League ran Bryggen during the middle ages.
The colorful buildings of Bryggen have been transported from there ancient Hanseatic histories to be filled with hotels, shops, and cafes. Yet with all this modernization, they retain a charm that helps them remain one of the most photographed spots in Bergen.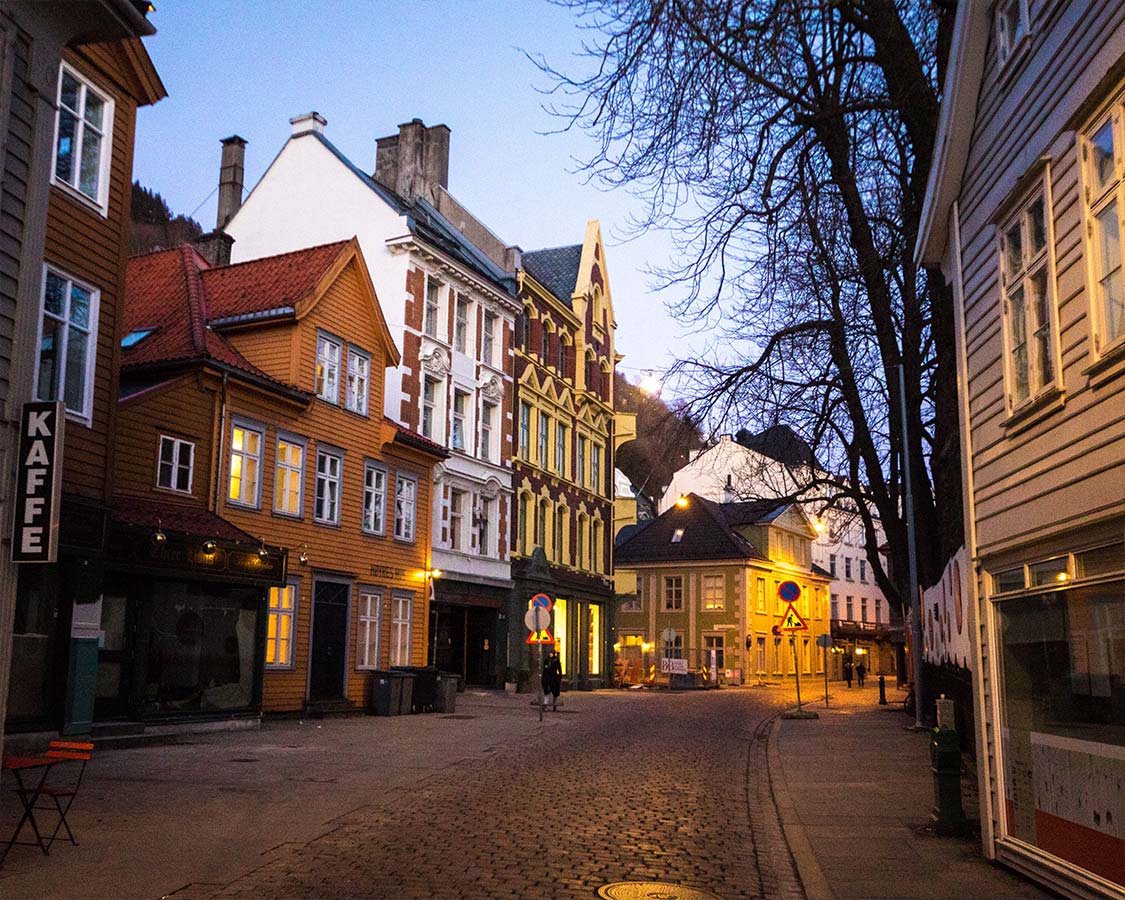 Explore a little deeper into the Bryggen Wharf by wandering behind the colorful storefronts to the fascinating alleys and hidden shops that lay behind them. Don't forget to take a ride on the wooden cod sculpture that pays homage to Norway's fishing roots.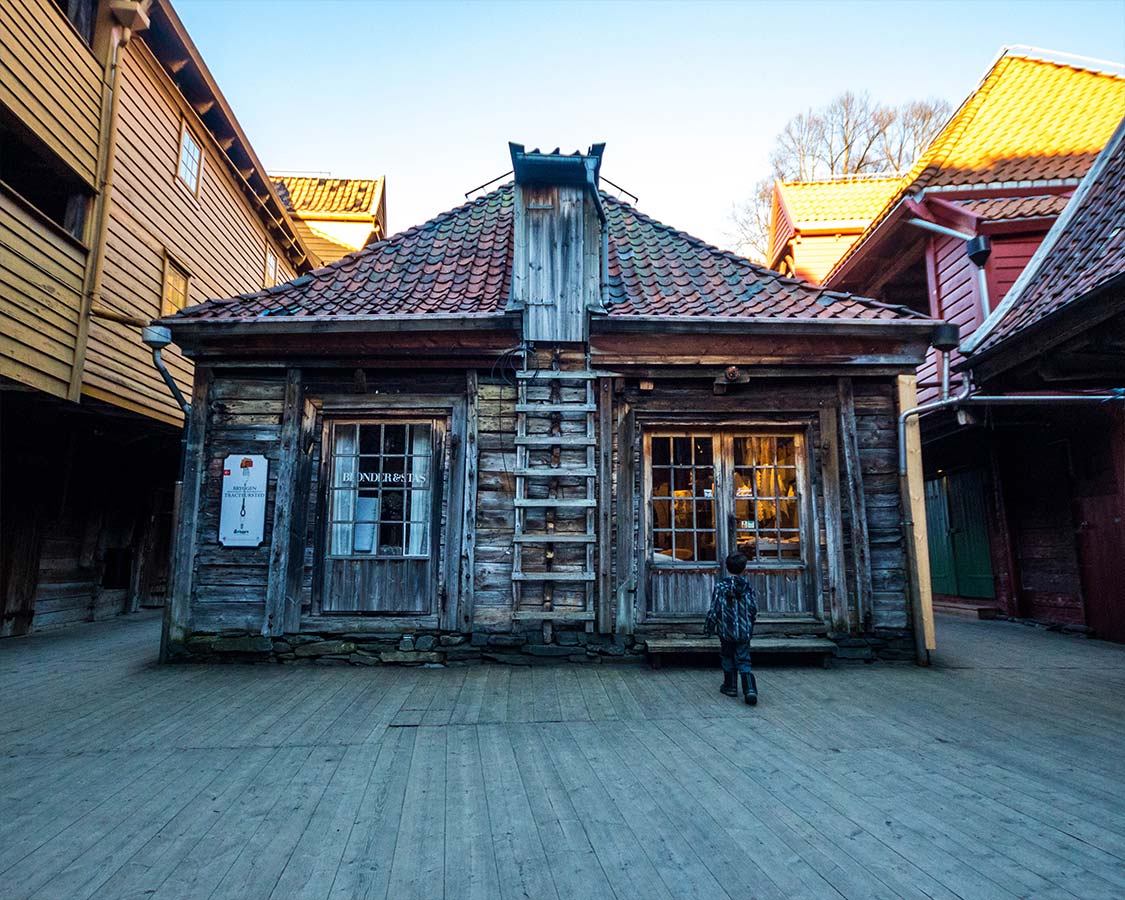 Head to the Top of Mount Floyen on the Floibanen Funicular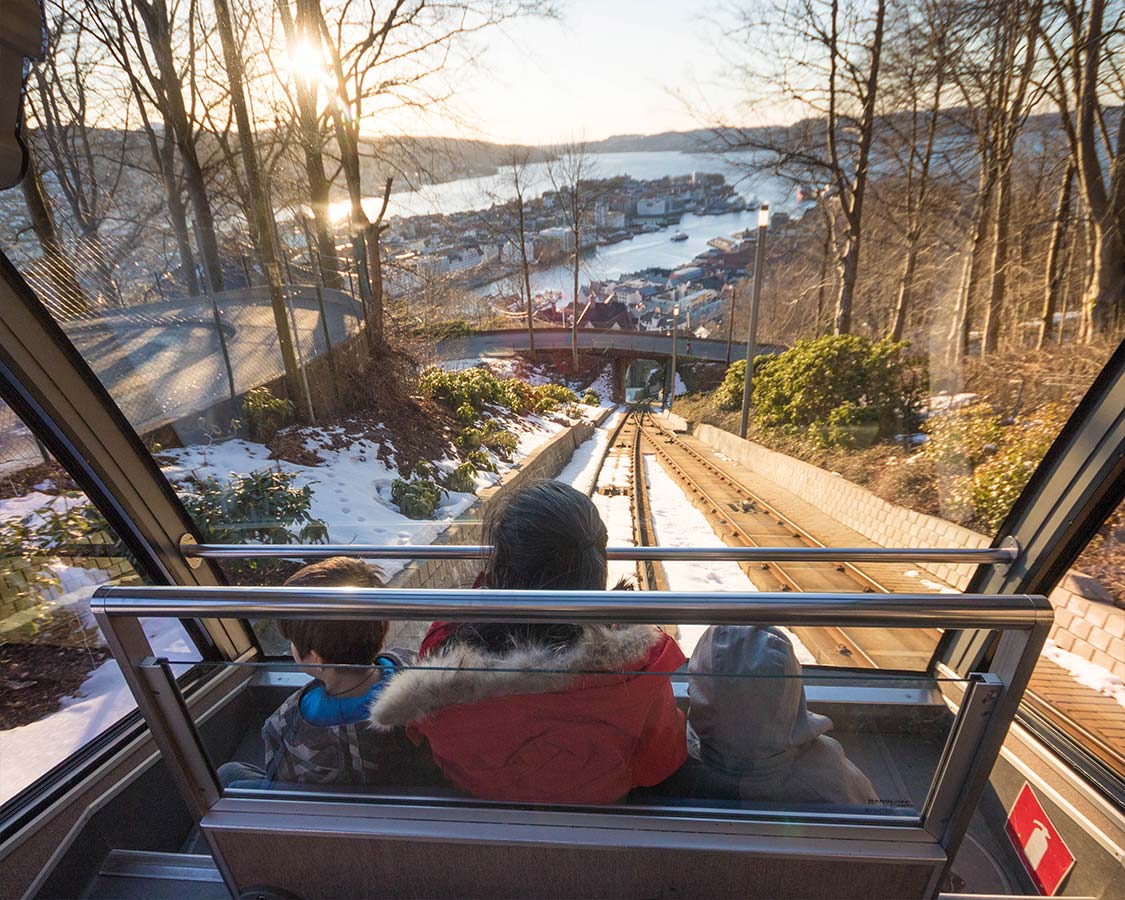 Pro-Tip: For a different view of the city, visitors can also visit the top of Mount Ulriken via the Mount Ulriken Cable Car
If you only have a one day in Bergen then one of the first places that you should visit is the top of Mount Floyen. You could go local-style and make the hike to the top, however, I recommend taking the twelve-minute journey on the Bergen funicular to the top. The ride is free with the Bergen card from January to April (a discount applies the rest of the year). And when you get to the top, the view overlooking Bergen is magical.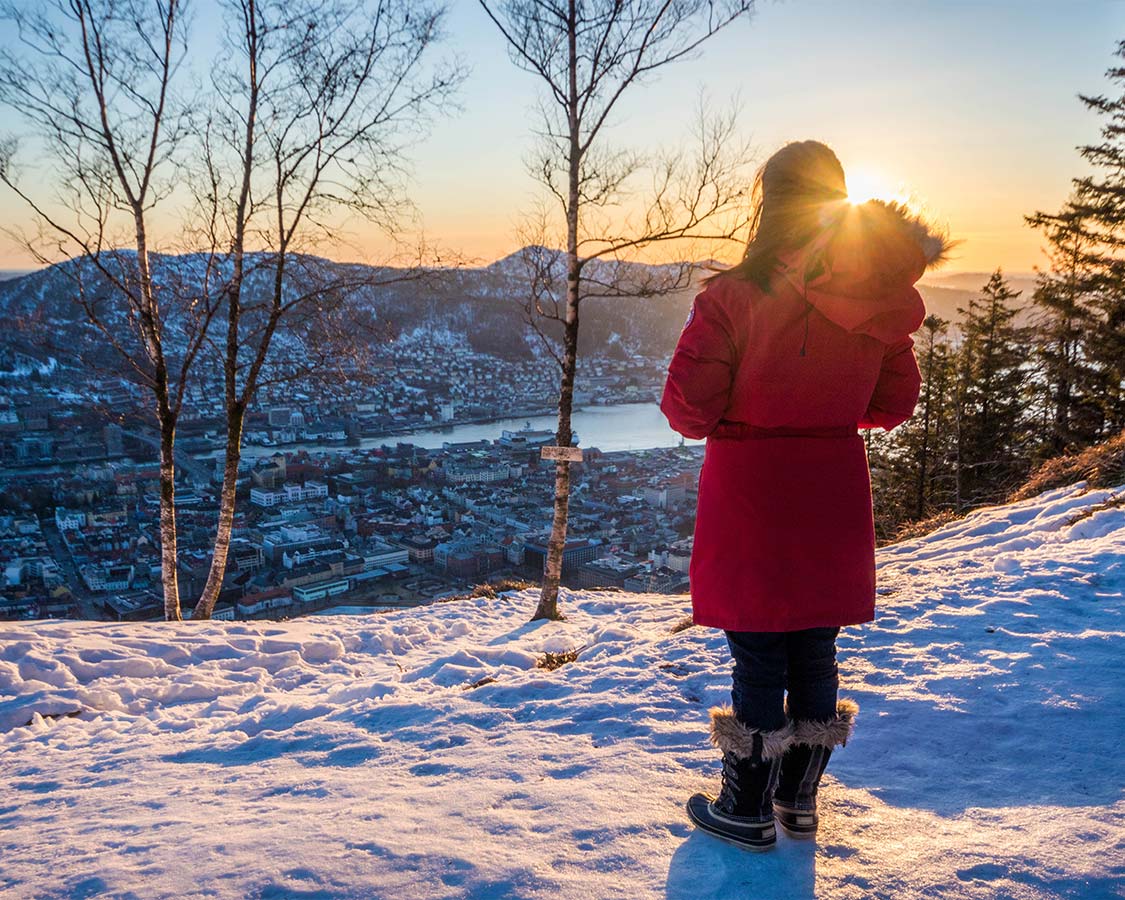 Mount Floyen is full of great trails, that, depending on when you are visiting, can be used for either hiking or the Norwegian favorite cross-country skiing. But if you do visit in the summer, you might come across the resident goats wandering around. You are also sure to come across some of the local trolls which can be found hiding throughout the Mount Floyen hiking trails.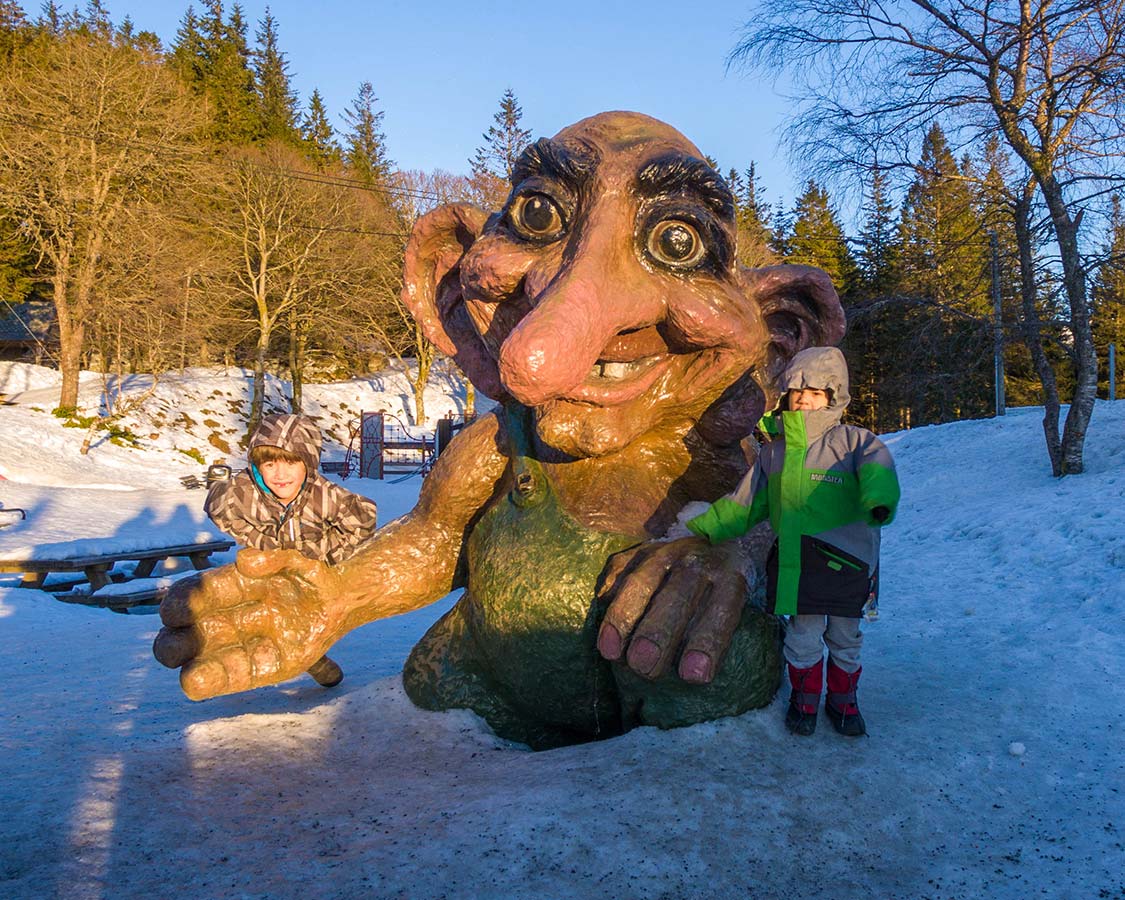 Hop on a Bergen Fjord Tour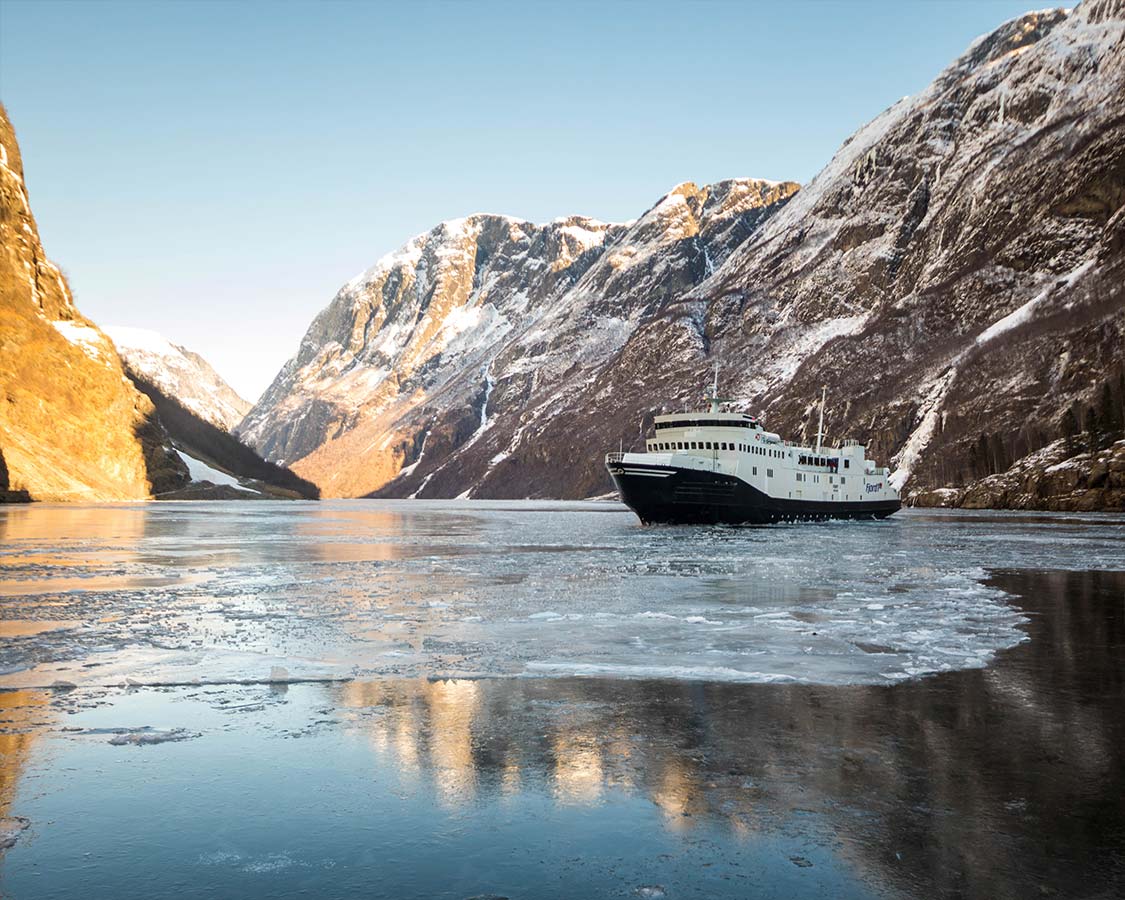 There is a reason that Bergen is called the Gateway to the Fjords. Tours regularly depart from the city and head out to some of Norway's most spectacular scenery. The most popular of these is the Norway in a Nutshell tour.
The Norway in a Nutshell Tour is a series of transportation options such as cruises, buses, and trains that allows you to visit various parts of Norway. Thus, the tour can be arranged so that you either start and end in Bergen, or, like we did, use the Norway in a Nutshell tour as a scenic route from Bergen to Oslo.
The Bergen fjord tour travels along magnificent fjords that tower up to 1,800 meters (5400 ft) above sea level. The fjord boat tour also passes past quaint Norwegian fishing towns that look almost too perfect to be real.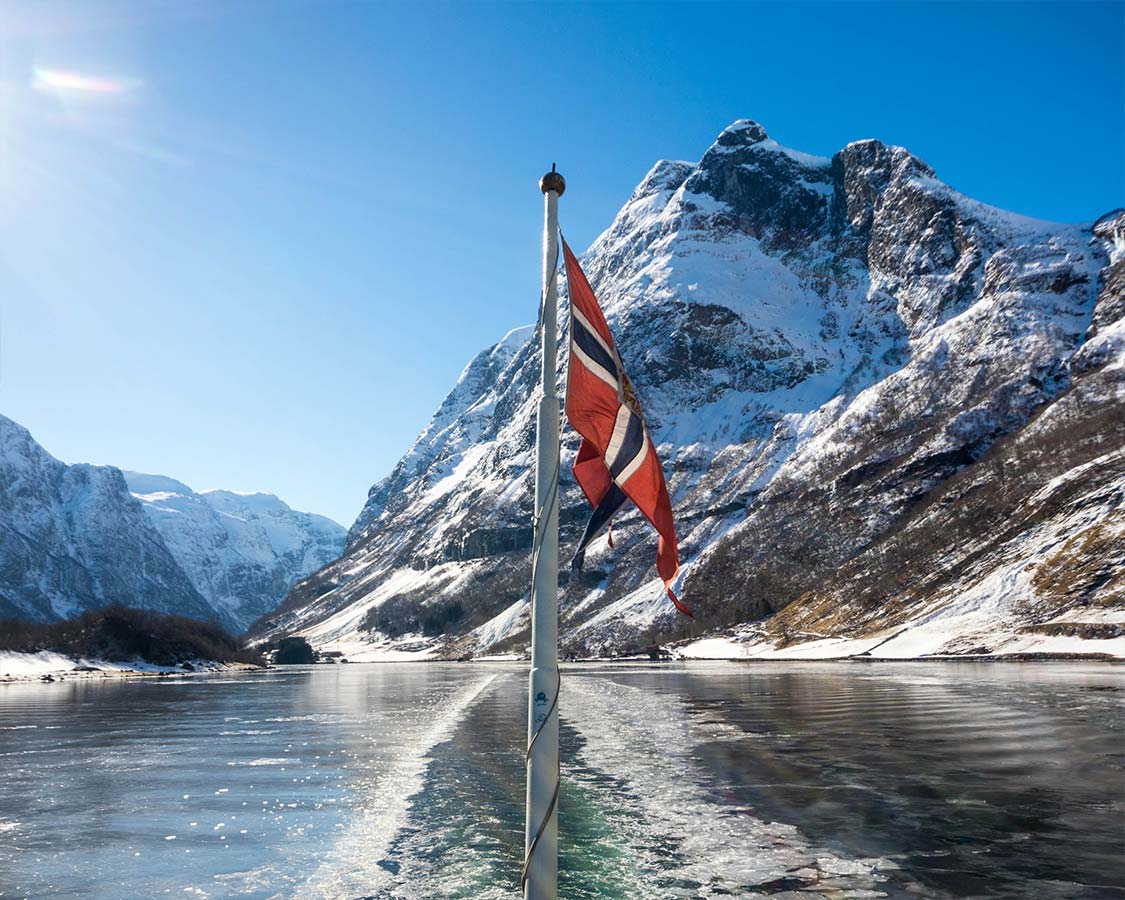 Take a Trip Back in Time at the Bergenhus Fortress
With nearly 800 years of history behind it, the Bergenhus Fortress holds a powerful presence over the Bergen Harbor. This medieval fortress dates back to 1240. The remaining structures of the hall and the defensive tower are still used by the Royal Norwegian Navy today.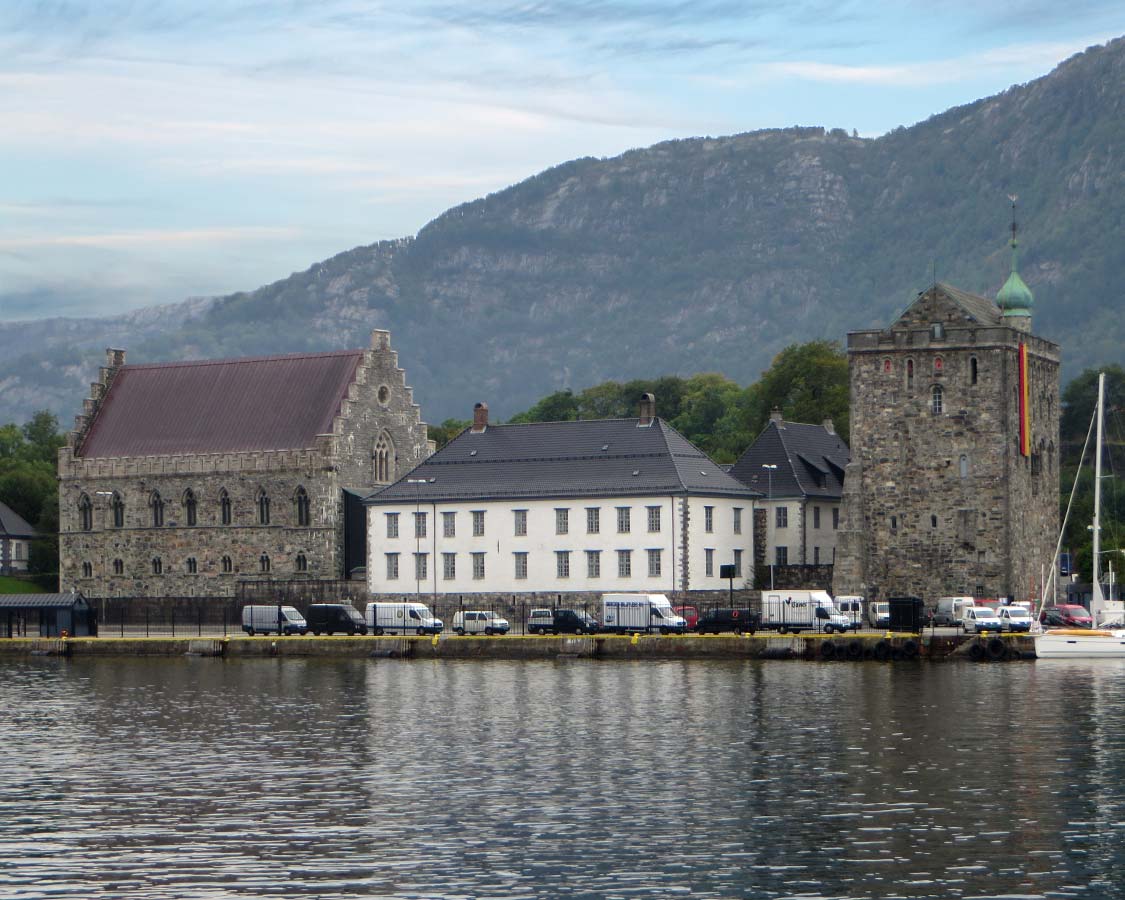 Wander the Cobblestone Streets of Bergen
There are many areas of downtown Bergen that see very little if any traffic. And these cobblestone lanes have made Bergen one of the most walkable cities that we've visited. Wandering around the narrow streets of Bergen was one of the highlights of our visit. There was no stress or pressure having to keep an eye out for traffic around the children.
Tips For Visiting Bergen Norway
Pick Up a Bergen Card
The Bergen card is a great way to get into all of the major Bergen attractions. As an added bonus, those who get the Bergen card also get free access to the Bergen Public Transit system. The Bergen card gives either free or discounted admission to several museums. Cards are either valid for 24, 48 or 72-hours. There are discounted rates for students, seniors, and children.
Walk, Don't Drive
Even for those visiting Bergen with kids will find getting around this amazing city on foot to be a breeze. There are a number of walking tours available. They generally cost about 100 NOK.
Save Money by Making Your Own Food
Norway is pricey. In fact, it's an expensive country to visit even by Scandinavian standards. But you can save money by doing a bit of grocery shopping rather than eating in restaurants.
Best Restaurants in Bergen Norway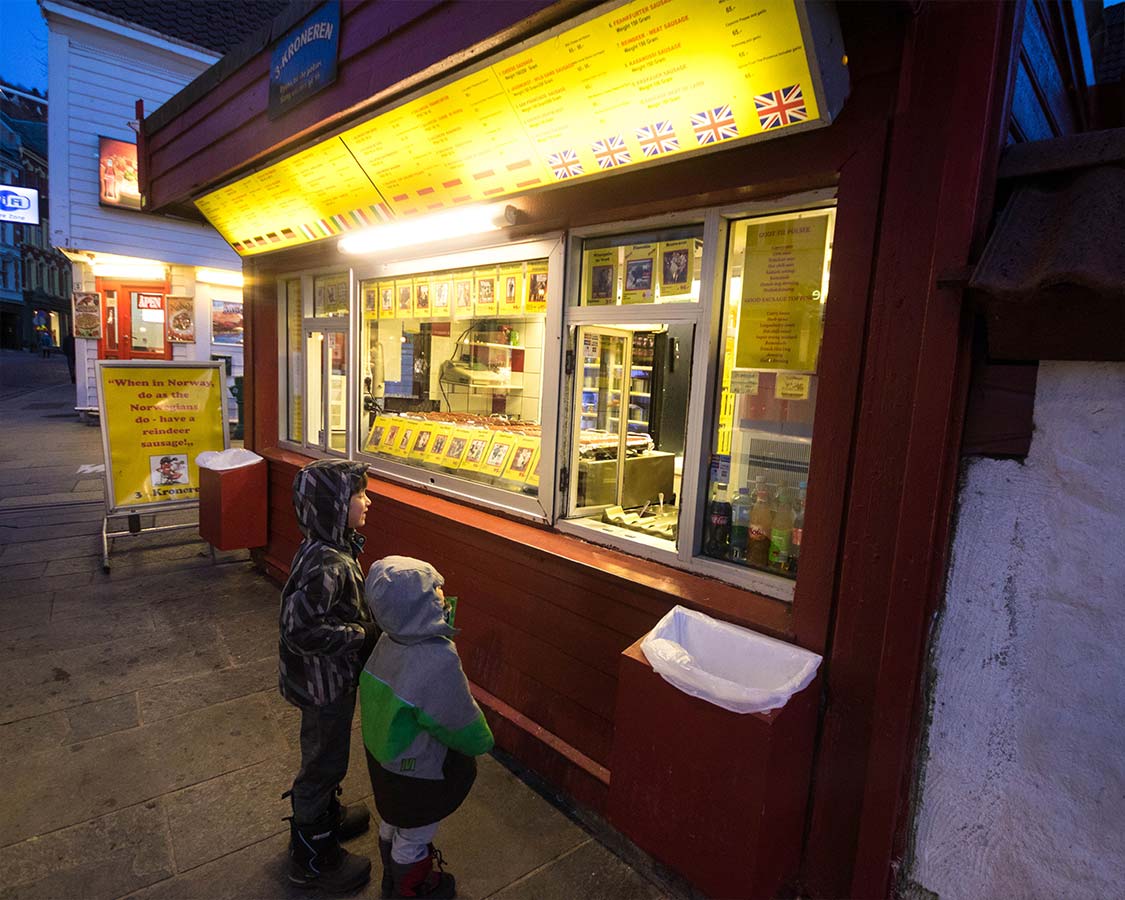 Bergen is a bit of a gastronomical mega-city. Although not quite up there with the likes of Lima, Peru, there are still loads of incredible restaurants in Bergen. And, as far as Norwegian dining goes, there are even a few "budget" offerings.
Fine Dining- 1877
1877 is one of the most popular restaurants in Bergen. They have a focus on traditional Norwegian cooking. And similar to the Coastal Kitchen on the Hurtigruten Cruise, they use locally sourced ingredients in all of their dishes.
2 Vetrlidsallmenningen, Bergen
+4792871877
Mid-Range – Munken Bistro
Stocked with locally sourced produce, Munken Bistro is famous for its seafood dishes. Their ceviche is exceptionally popular.
12 Klostergaten, Bergen
+4747462455
Budget – Trekroneren
I'm not sure what it is about Scandinavia and Hot Dogs, but between Norway and Iceland, they are one of the most popular dishes around. Trekroneren serves up delicious gourmet hot dogs and sausages, and, not only are they delicious, but they are some of the cheapest eats in Bergen!
Kong Oscars gate 1, Bergen
Where To Stay in Bergen Norway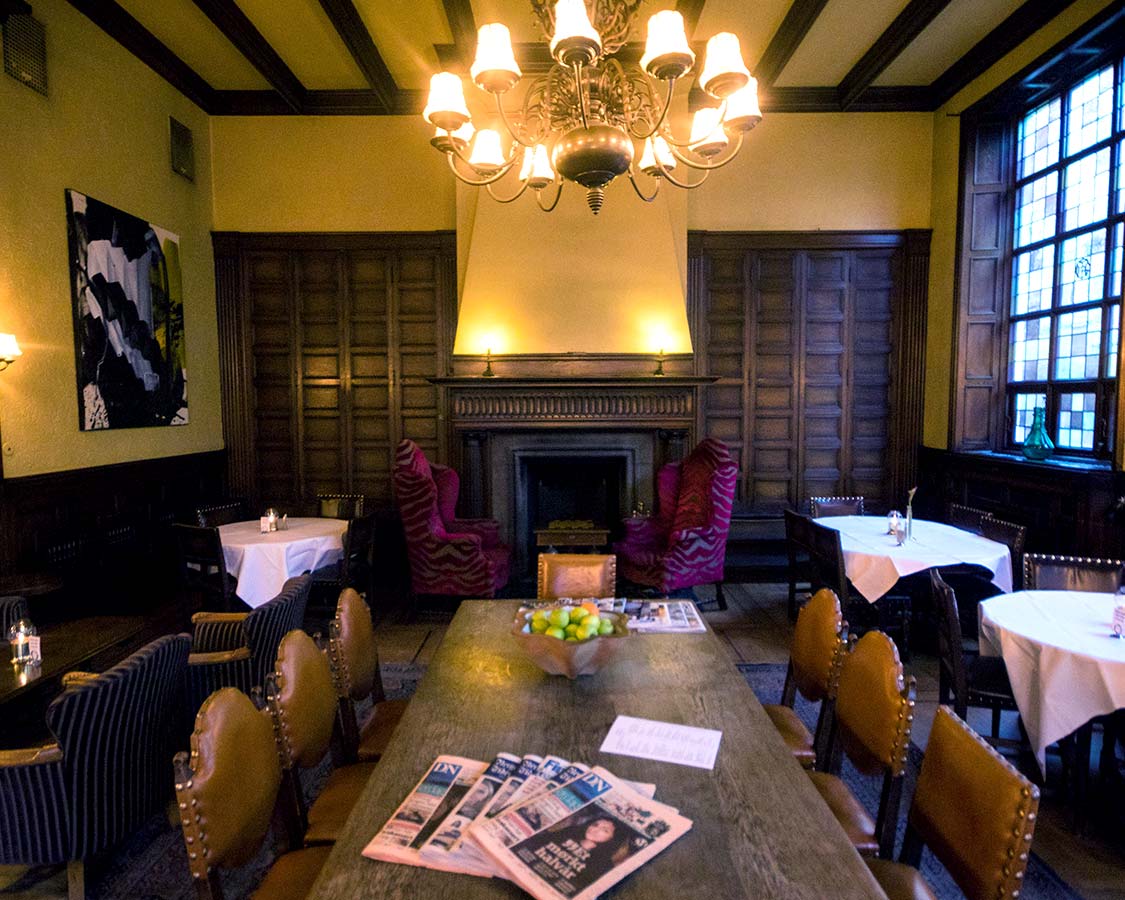 Bergen is a world-class city, and in fitting form, it also has an incredible selection of accommodations to fit every need. These are our recommended hotels in Bergen.
Grand Hotel Terminus
The Grand Hotel Terminus is a vintage hotel located directly across from the Bergen train station. Because we were leaving early on our Norway in a Nutshell tour, this was the hotel that we chose to stay at. And it was amazing! The Grand Hotel Terminus is located within an easy walking distance of most of central Bergen, and it's classy decor, well-sized rooms, and vintage style feels like a trip back in time.
Book the Grand Hotel Terminus on Booking.com
Thon Hotel RosenkrantzThe Thon Hotel Rosenkrantz is just a 3-minute walk from the Bryggen Wharf. It's a chic, modern hotel and offers a free breakfast, which is something we always look for in a hotel.
Book the Thon Hotel Rosenkrantz on Booking.com.
Klosterhagen Hotel
Kosterhagen isn't a typical hotel. This uniquely situated hotel is right next to one of the oldest monasteries in Norway. It's close to the action of central Bergen, but far enough away that it feels like a different world. It's a quiet hotel with colorful rooms.
Book the Klosterhagen Hotel on Booking.com.
Disclosure: Visit Bergen provided our family with Bergen Passes to help us experience Bergen. As always, our opinions remain our own. Wandering Wagars is a participant in the Amazon Services LLC Associates Program, an affiliate advertising program designed to provide a means for sites to earn advertising fees by advertising and linking to amazon.com, amazon.co.uk, amazon.ca. Amazon and the Amazon logo are trademarks of Amazon.com, Inc. or its affiliates.
You May Also Like To Read: