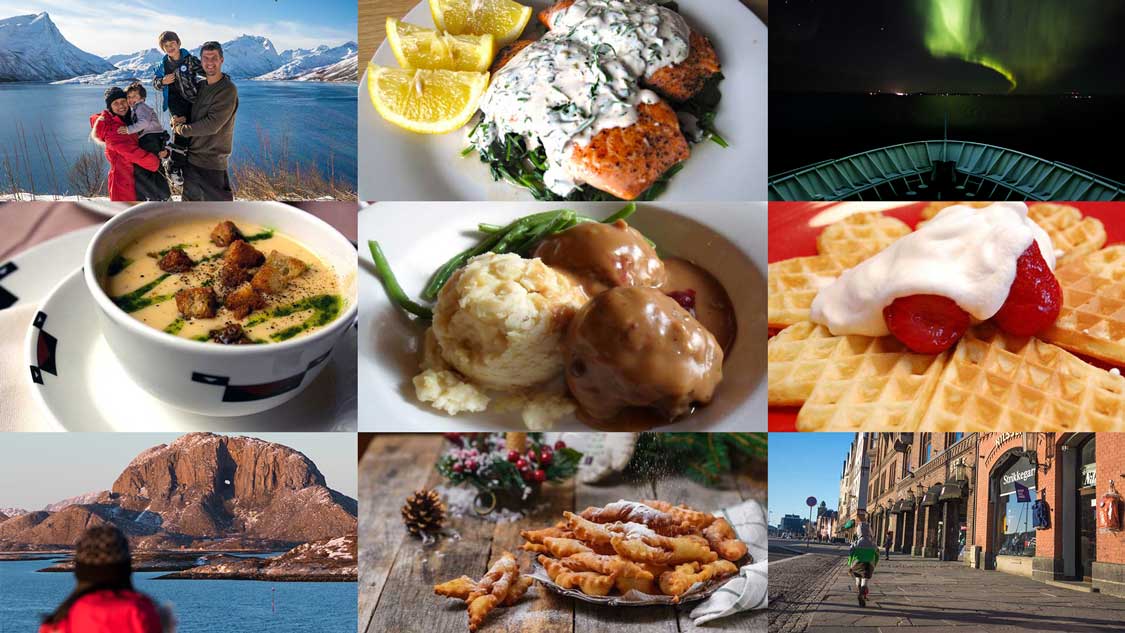 Norway is a land of spectacular scenery and dramatic history. From the stunning scenery of Tromso and wild, Arctic towns such as Kirkenes to the charm and lights of southern cities such as Bergen and Oslo, Norway makes for one of the most mesmerizing countries for travellers. And one of the most exciting things about travel in Norway is the mouthwatering Norwegian food.
I was inspired by the flavors of Norway to put together some of my favorite Norwegian recipes so that I can taste a little bit of Norway from home. So if you're looking for recipes from Norway, start here and get inspired by some of the most delicious meals that we ate while in the country. And if you have children, be assured that these recipes are all kid-approved by our little travelers.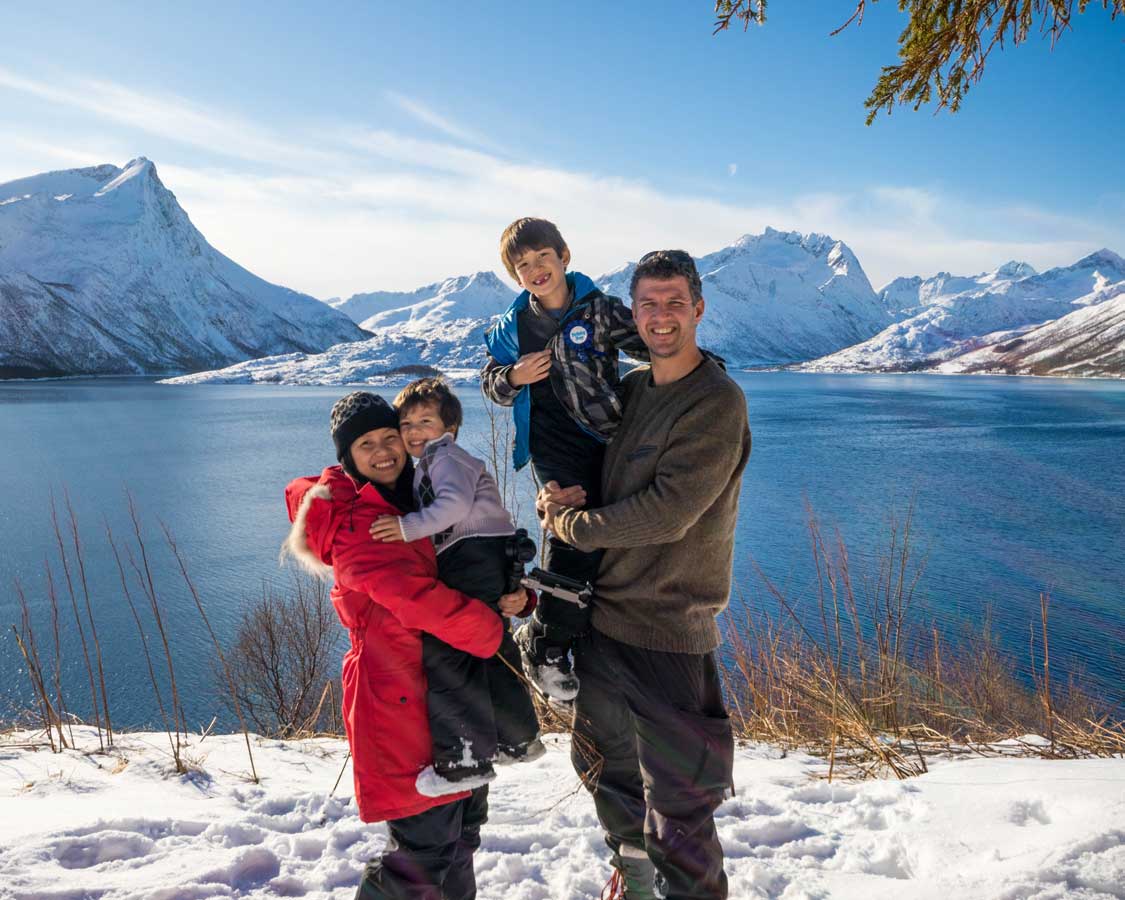 Norway is a truly unique destination. The country stretches up along the north Atlantic Ocean, arcing over the top of Sweden and Finland before resting against the western tip of Russia. Because of this positioning, Norwegian cuisine gets its inspiration from European, Scandinavian, and Russian influence. This makes for some incredible dishes.
During our travels in Norway, we found recipes that were ripe with game meat, fresh fish and seafood. The Norwegian dishes were full of fresh, local ingredients everywhere we went. Norwegian classics such as brown cheese, Pinnekjøtt (a dried, salted lamb rib), and waffles are just a few of the incredible Norwegian recipes that we scoured across the country. While seafood dishes such as salmon and arctic cod were staples on our North-Atlantic Hurtigruten cruise.
And then there is the Norwegian love for great coffee. This just cemented my love for my wake up drink of choice. And it may have contributed to a lifelong addiction to caffeine.
What Is Norwegian Food Like?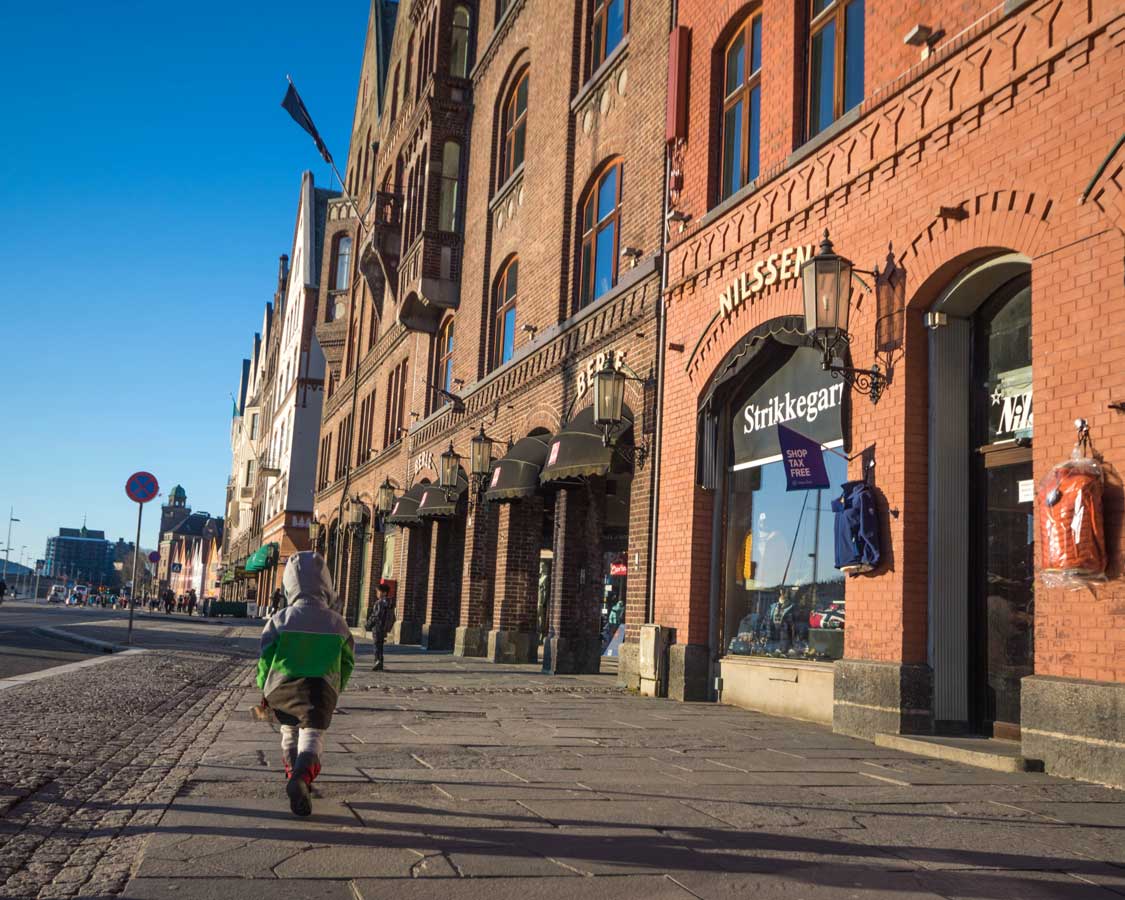 Norway's massive coastline and northern location has led to the country taking a very interesting path towards cuisine. While some of the regional dishes are similar to recipes from Iceland, it's long borders with neighboring countries has allowed it receive far more outside influence.
And while the national dish of Norway is Fårikål, a simple stew made from boiled lamb and cabbage, the majority of Norwegian cuisine offers far more depth and creativity.
Norwegian cuisine is based on local ingredients. And with the varied landscapes of Norway these ingredients can differ dramatically from place to place. There is a big focus on game meat and seafood. And, due to the long winters in Norway, dishes that are dried and smoked are a big part of the Norwegian diet.
Here Are My Favorite Norwegian Recipes To Make At Home
One of the greatest things about travel is that the memories stay with you long after the journey ends. But if you find yourself longing to experience a destination, and another trip isn't on the horizon, you can always whip up an incredible meal and live the trip all over again through your taste buds. My family absolutely fell in love with Norway. The people and the landscapes thoroughly mesmerized us. And although I know another trip back to the country will be in the cards, in the meantime, I can throw together one of these Norwegian dishes. I can then sit back while the flood of memories rushes through me.
So warm up the oven and grab the apron. These 5 fantastic Norwegian recipes will take you back to beautiful Norway.
Easy Norwegian Waffle Recipe
Waffles can be found practically everywhere in Norway. And unlike in North America, Norwegian waffles are generally eaten as a snack rather than as a breakfast food.
Waffles in Norway are often lighter and thinner than American or Belgian waffles. And because they are more of a snack food, they are often topped with savory toppings such as sour cream, caviar, and brown cheese as often as they are topped with whipped cream and wild berries.
Waffles in Norway are often served in heart-shaped irons and can be either pulled and dipped, or filled and folded. You can find one of these classic Norwegian-style waffle irons on Amazon.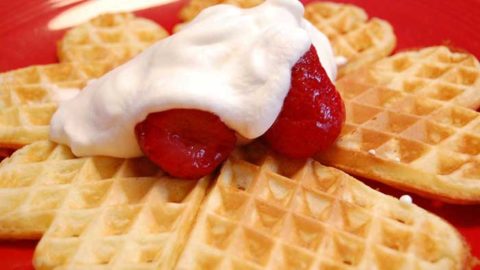 Yield:

8-10 servings
Norwegian Waffle Recipe
Additional Time:
30 minutes
Rather than being a breakfast food, Norwegian waffles are traditionally eaten as a snack between meals. And while waffle recipes in Norway vary from region to region, the most popular Norwegian waffle recipe comes out of the capital of Oslo.
Waffles in Norway are often thinner and softer than American or Belgian waffles. And they can be topped with anything from sour cream and caviar to wild berries and whipped cream depending on the occasion.
Eating waffles in Norway taught me a new appreciation for this classic dish and it's now a staple around our kitchen back home.
Ingredients
6 large eggs
1/2 cup white sugar
1 tsp. ground cardamom
1 1/2 cups all purpose flour
1 tsp. baking powder
1/2 tsp. salt
1 cup sour cream
1/2 cup butter (melted)
non-stick cooking spray (for cooking)
Instructions
In a large bowl, whip the eggs, sugar, and cardamom together until it is thick, pale yellow, and well-aerated.
In a different bowl, combine the flour, baking powder, and salt. Set aside for later.
Mix the sour cream and butter into the egg and sugar mixture.
Combine the flour mixture and continue mixing until batter is thick and sticky.
Let the batter rest for 15-20 minutes at room temperature (this is important).
Preheat your waffle iron for 5-minutes.
Spray waffle iron with cooking spray and pour batter into the iron. Do not overfill or it will pour out the sides.
Cook until golden brown. Remove from waffle iron and serve.
Norwegian Beer Soup Recipe
I discovered this dish at a small restaurant in Kirkenes. At first I had no idea what it was. But, with the cold chilly air of this Arctic community, the call of this rich, warm, and delicious Norwegian soup was too much to turn down.
Beer soup isn't found all over Norway. But it is an increasingly popular dish in northern communities. And it's making its way down to southern cities such as Oslo and Bergen. It's easy to see why.
For this recipe, make sure that you have a good quality saucepan. This will avoid major cleanup headaches.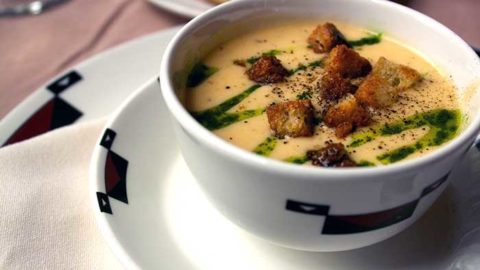 Yield:

4-6 servings
Norwegian Beer Soup Recipe
Additional Time:
5 minutes
Beer soup is a rich, heavy, and absolutely delicious Norwegian soup recipe that is an absolute delight on a cold day. Norwegians understand the cold. Much of the country lies above the Arctic Circle. And this recipe was specifically crafted to offer some warmth for the spirit, and for the tummy.
Beer soup, or Øllebrød, as it's called locally is traditionally served with warm, freshly-baked bread. To add another level of flavor and richness to this recipe, you can add melted cheddar on top.
Ingredients
1 pint of Pilsner or light ale.
2 cups of water
1/4 cup heavy cream
2 large eggs
1 tbsp. sugar
Instructions
In a large saucepan, combine beer, water, cream, eggs, and sugar.
Place over low heat and whisk until mixture is light and frothy.
Remove from heat before the mixture boils.
Norwegian Meatballs Recipe
Norwegian meatballs are one of the most popular dishes in the country. They're served at many family holidays, and often end up on family tables at least a few times per month. These gravy-covered morsels are often family recipes passed down from generation to generation. However, occasionally some of these delicious Norwegian meatball recipes make it out to the public.
Meatballs are usually a fairly easy Norwegian recipe. However, because recipes vary so much, they can be very different from household to household. Here are the Norwegian meatballs that I make at home.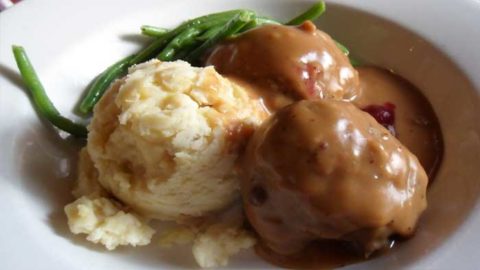 Yield:

16 servings
Norwegian Meatballs Recipe
Additional Time:
5 minutes
Norwegian meatballs are an absolutely classic dish. It's served on holidays including Christmas and Independence Day and even takes its place on the tables of many Norwegian families on a regular basis.
The real trick to a great Norwegian Meatballs recipe is to make sure that you get the gravy exactly as you want it. Dabble with some extra wine, sour cream, or broth to get it just how you like it.
This dish is often served with mashed potatoes or rutabagas and cooked vegetables.
Ingredients
Meatballs
2 large eggs (beaten)
1 cup whole milk
1 cup bread crumbs
1/2 cup finely chopped onion
2 tsp salt
1/2 tsp ground ginger
1/2 tsp nutmeg
1/2 tsp allspice
1/4 tsp ground pepper
2 lbs medium ground beef
1 lb ground pork
Gravy
2 tbsp onion (finely chopped)
3 tbsp butter
5 tbsp all purpose flour
4 cups beef broth
1/2 cup whipping cream
1 tsp ground pepper
Instructions
Meatballs
In a large bowl, mix together eggs, milk, bread crumbs, onion, and seasonings. Let stand for 5 minutes to allow the bread crumbs to soak in the milk.
Add meat to the mixture. Stir well until blended.
By hand, form mixture into 1-in meatballs.
Grease a rack and place over a shallow baking pan. Preheat oven to 400°.
Place meatballs on the rack at least 1 in apart.
Bake for approx. 18-minutes until browned. Ensure the thermometer reads 160° at the center.
Remove from the oven and set aside.

Gravy
In a large skillet, saute onion in butter until just translucent.
Stir in flour and allow to brown slightly.
Slowly stir in broth and cook until smooth and thickened.
Blend in the cream and pepper.
When finished, add in meatballs and heat thoroughly without boiling.
Nutrition Information:
Serving Size:
1 meatball
Amount Per Serving:
Calories:

255 calories
Total Fat:

15g
Saturated Fat:

7g
Cholesterol:

98mg
Sodium:

638mg
Carbohydrates:

9g
Sugar:

2g
Protein:

19g
Norwegian Salmon With Dill Sauce
This melt-in-your-mouth Norwegian salmon recipe was one of my all-time favorite dishes when I took the Hurtigruten ferry from Kirkenes to Bergen. It was so good that Christina and I ordered a second one just so that we could enjoy it all over again.
Salmon is a huge part of the Norwegian diet, and this is one of the most delicious and easy Norwegian recipes to enjoy this tasty fish.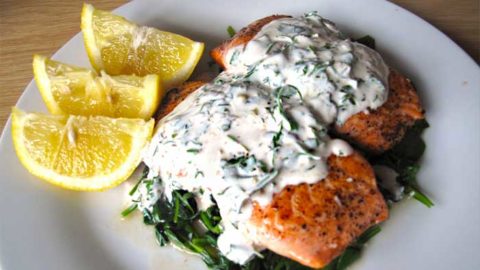 Yield:

4 servings
Norwegian Salmon with Dill Sauce
Additional Time:
5 minutes
Salmon is such an important part of the Norwegian diet. Norway, after all, has one of the longest coastlines of any country in the world. And the North Atlantic waters are packed with incredible fish. This Norwegian salmon recipe is one that I learned while on the Hurtigruten ferry between Kirkenes and Bergen. And it is still one of my favorite Norwegian recipes ever.
Ingredients
4 Norwegian salmon fillets
3/4 cup plain yogurt
1 clove garlic (minced)
4 tbsp fresh lemon juice
1/4 cup fresh dill (mostly minced, but leave a few sprigs for garnish)
1 tsp ground pepper
1 tsp sea salt
Instructions
Norwegian Salmon
Preheat oven to 420°F
Place salmon on a baking sheet lined with aluminum foil.
Season the salmon with a tbsp of lemon juice, a pinch of sea salt, and a pinch of ground pepper
Roast Norwegian salmon until cooked through in the middle.
Dill Sauce
In a small bowl, whisk together the yogurt, 2 tbsp of lemon juice, minced dill, and garlic.
Drizzle over the salmon
Garnish with remaining dill sprigs and serve
Norwegian Poor Man's Cookies (Fattigmann Cookies) Recipe
Fattigmann, also known as "poor man's cookies," are a traditional cookie found throughout Norway, especially during the Christmas season. These cookies first became popular well over 100-years ago, and now they are found on nearly every holiday table throughout the country.
Fattigmann can found in bakeries year-round though, as the cravings for these delicious and easy Norwegian cookies can hit at any time. It's believed that they got their name from the expensive ingredients that was said to leave the baker "in the poor house." And although the ingredients are rich, the result is something you won't be able to get enough of.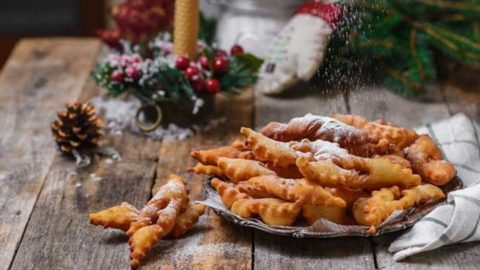 Yield:

48 cookies
Norwegian Poor Man's Cookies (Fattigmann Cookies)
Total Time:
1 hour
55 minutes
Poor Man's Cookies or Fattigmann cookies as they are locally-known are a classic Norwegian holiday cookie. These delicious and crunchy treats are a staple at Christmas but can be found in bakeries year-round for those who want to indulge in this sweet treat on occasion.
Poor Man's Cookies were a favorite treat for us when we were in the town of Bergen, and we brought some to enjoy on our spectacular Oslo to Bergen Norway in a Nutshell journey. These cookies taste incredible with a cup of Glogg or Hot Cocoa.
Ingredients
3 cups all purpose flour
1/2 tsp ground cardamom
1/2 tsp vanilla extract
4 egg yolks (beaten)
1/3 cup + 1 tsp white sugar
1 tbsp brandy or cognac
1/2 cup cream
vegetable oil for frying
3 tbsp icing sugar
Instructions
Mix dry ingredients together in a large mixing bowl
Add vanilla extract, egg yolks, brandy/cognac, and cream and mix well. Do not overmix or the cookies will be too tough
Allow ingredients to rest for 20-minutes
Portion dough into quarters. Roll each quarter on a floured cutting board
Cut each section into 12 medium to large diamond shapes
With a paring knife, cut a small slit into the middle of each diamond segment
One-by-one, lift each cookie and pull the top end of the diamond through the slit. This should give the dough the unique twisted shape.
In a large pot, add enough oil to reach a depth of about 2 in (5 cm). Heat oil to 360-375°F
Once oil is hot, begin frying cookies until they are golden brown on both sides
Drain cookies on a paper towel to remove excell oil.
Sprinkle icing sugar over the cookies and serve.
Notes
Store any extra cookies in an airtight container to avoid having them go stale. They are best served within three days.
Do you have favorite Norwegian recipes? Share your travel recipes with us on Twitter, or say hello to us on Facebook. Make sure to sign up for our newsletter for more travel and food ideas. You can check out our web story for this recipe here.
You May Also Like To Read: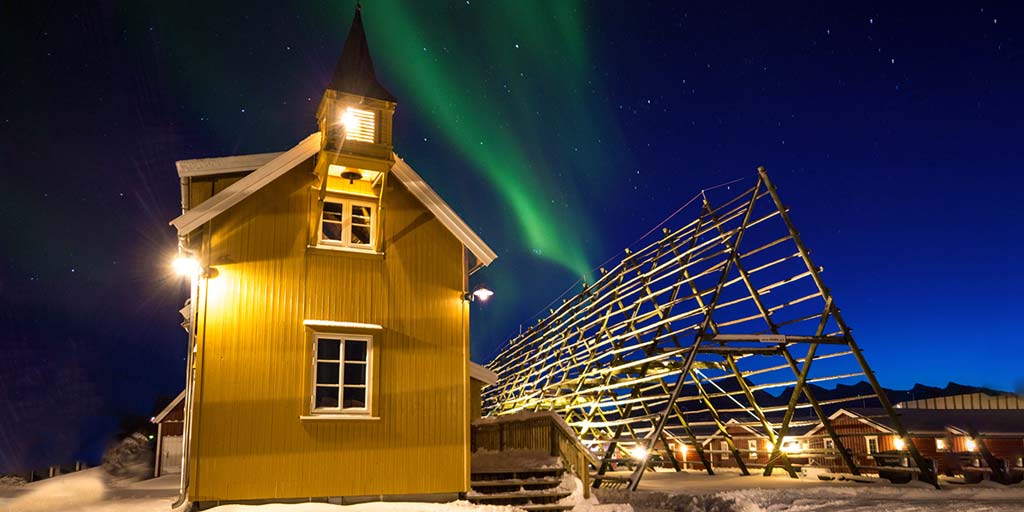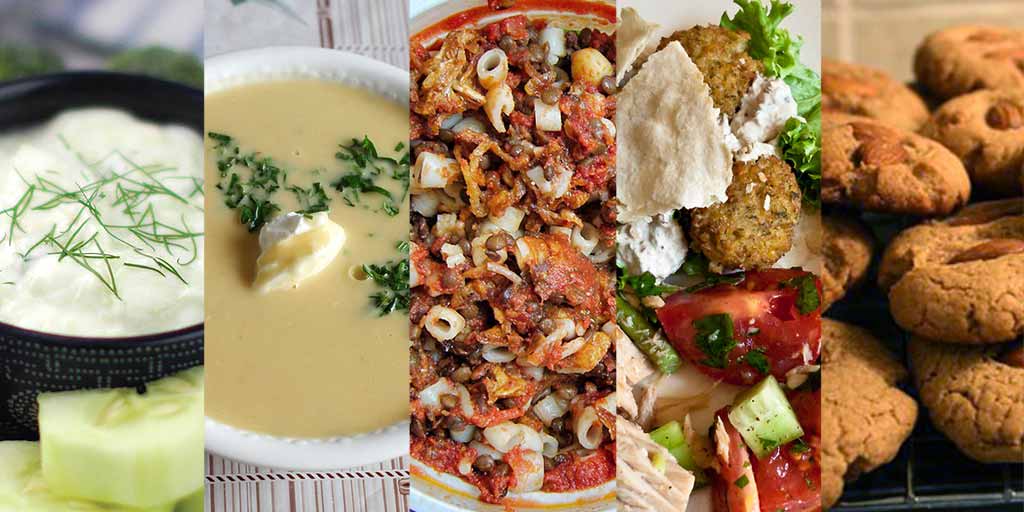 You May Also Like To Read: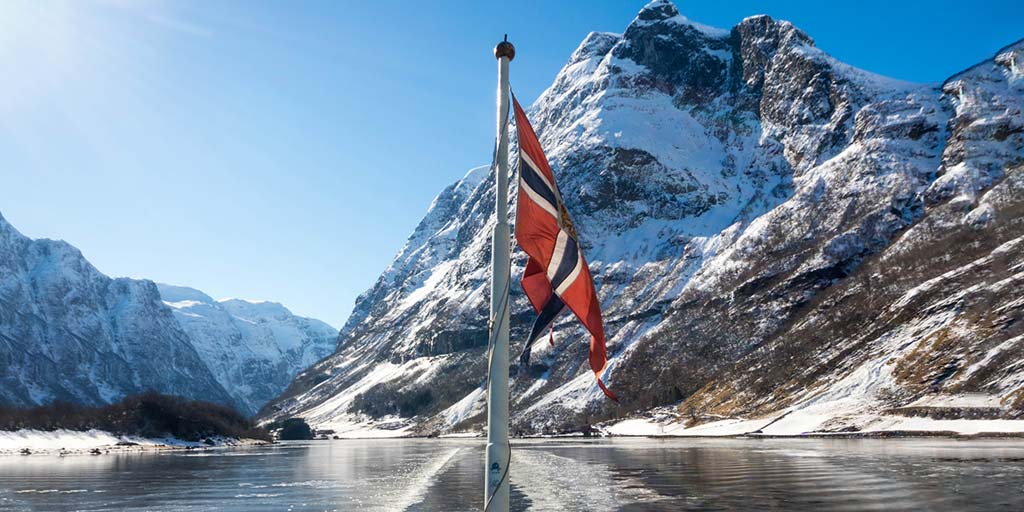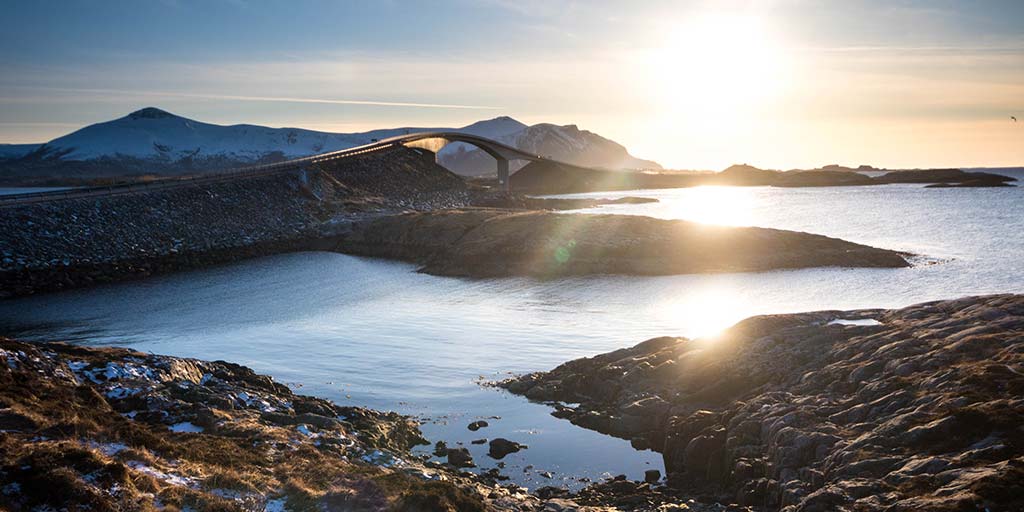 Pin This Post For Later: