These easy Icelandic recipes will transport you to the land of fire and ice. Taste the flavors of Icelandic food from home any time.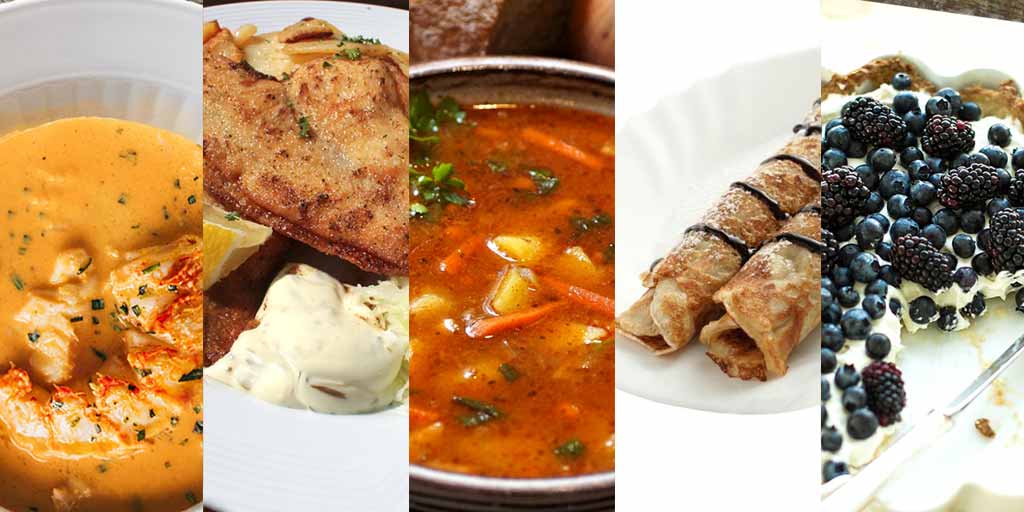 Travel in Iceland is unforgettable. With a wealth of magical landscapes, quaint fishing towns, and unforgettable architecture, it's no surprise that Iceland has become one of the most popular travel destinations in the world. But there's one aspect of Iceland culture that you can experience without ever having set foot in the country. The delicious Icelandic food. During our 21-day drive around Iceland, we experienced some of the flavors that set Icelandic recipes apart from the rest of Europe. and whether you want to prepare for your Iceland travels by experiencing the flavor before you go, or take some of the tastes of Iceland home with you, these mouthwatering Icelandic recipes will help you keep Iceland close to your heart … and stomach! If you're planning on experiencing Iceland with kids, you'll be happy to know that these Iceland food recipes are kid-approved!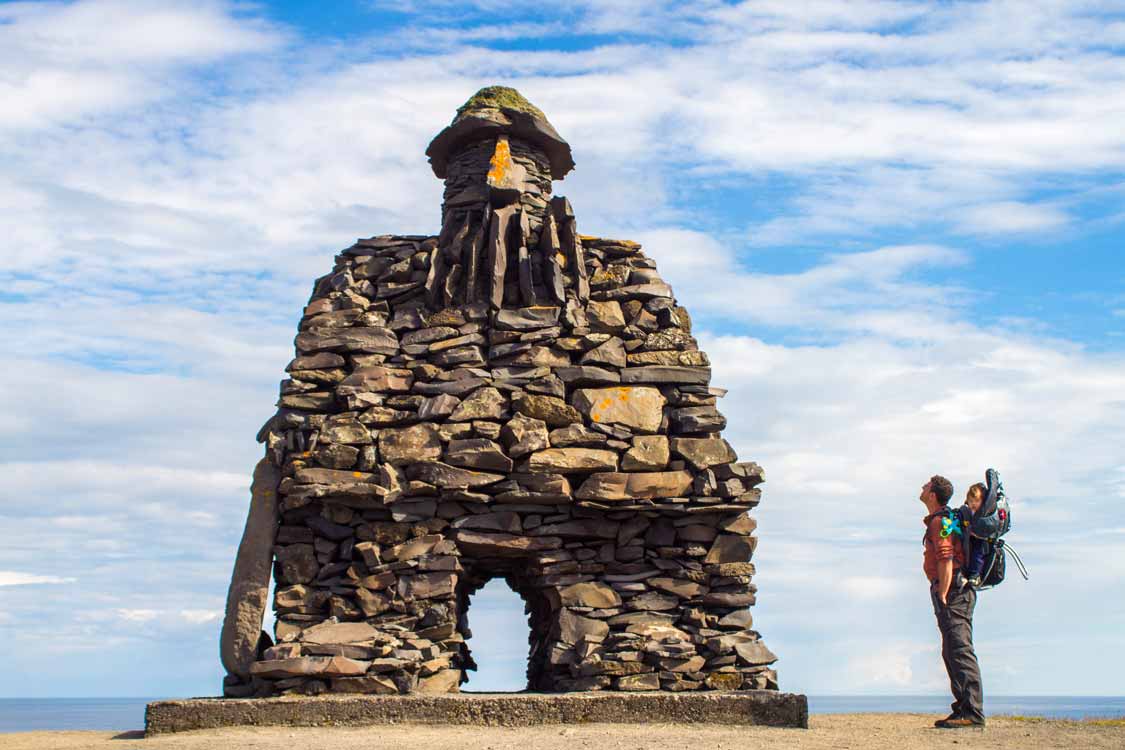 What Is Icelandic Food Like?
Iceland's unique position in the world has led to the country taking a very interesting path towards cuisine. This North Atlantic country remained relatively isolated. This was in part due to its remote location bordering on the Arctic waters, and in part due to the fierce reputation of its Viking inhabitants.
Traditional Icelandic food, at its core, revolves around lamb, dairy, and fish. Fish, in particular, is central to the Icelandic diet. Iceland is an island after all, so this shouldn't come as a surprise. In modern times, Icelandic recipes have expanded, getting influence from around the world. With Iceland's worldwide popularity, Icelandic foods are also finding their way into groceries and restaurants around the world. Popular Icelandic dishes such as skyr, thorrablot, and hangikjot are some of the most popular. Modern Icelandic cuisine has seen a fusion of traditional Icelandic foods with international flavors.
Of course, there are other Icelandic foods that may not be as palatable to the general public as these tasty meals. Horse and Puffin are both common dishes in the country. Puffin eggs, specifically are carefully harvested by a small number of licensed people. If you head out to see the puffins in Iceland, you may even catch a glimpse of these hearty souls braving the dangerous cliffs. And if those dishes are of interest to you, perhaps you're brave enough to try Hakarl, or Icelandic fermented shark. This ancient Icelandic staple has a rancid smell that sends most people running.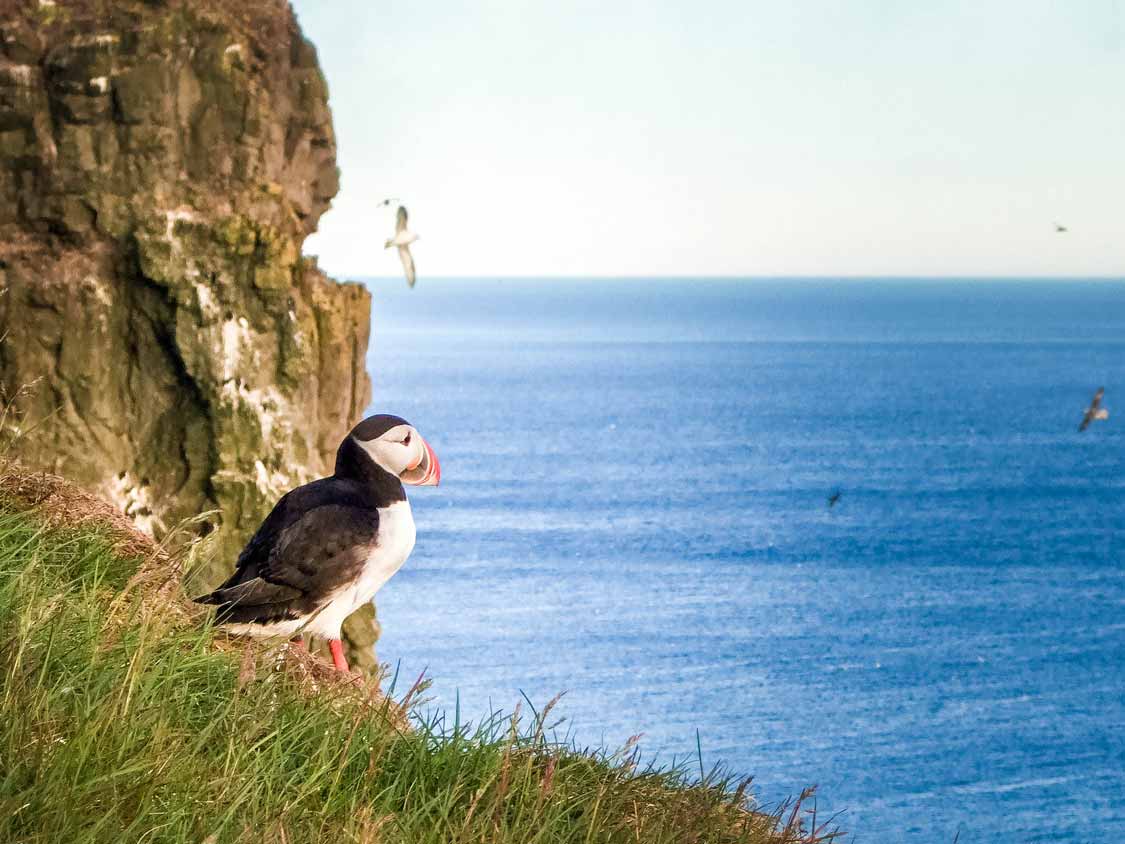 Here Are My Favorite Icelandic Recipes To Make At Home
One of the greatest things about travel is that the memories stay with you long after the journey ends. But if you find yourself longing to experience a destination, but another trip isn't on the horizon, you can always whip up an incredible meal and live the trip all over again through your tastebuds. I miss Iceland. A LOT! And although I know another trip back to the country will be in the cards (after all, D wasn't born yet, so we HAVE to take him back), I can throw together one of these Icelandic dishes and sit back while the flood of memories rushes through me.
So warm up the oven and grab the apron. These 5 fantastic Icelandic recipes will take you back to the land of fire and ice.
Kjotsupa Icelandic Lamb Soup Recipe
Lamb is a staple in the Icelandic diet. A drive down many of the coastal roads and you'll often have to pause as herds of sheep are herded from one field to another. And when you finally pull up a chair at a restaurant in one of the many quaint fishing villages, you can be sure that lamb soup will be on the menu.
Yield:

5 healthy servings
Kjotsupa Icelandic Lamb Soup Recipe
Cook Time:
1 hour
10 minutes
Total Time:
1 hour
20 minutes
Kjotsupa is soul food in Iceland. The dish, usually served steaming hot, is perfect for warming up during the long, cold winters. This Icelandic food can be served either as a starter or as a hearty main dish for your Icelandic meal.
Ingredients
2 tablespoons olive oil
1 teaspoon finely chopped garlic
1 medium chopped onion
1/2 tsp dried thyme
1/2 tsp dried oregano
1/2 chopped cabbage
4 carrots cut into 1/2 inch slices
1/2 diced rutabaga
1 cup cauliflower florets
4 potatoes sliced into 1/2 inch cubes
1/2 cup brown rice
4 1/2 cups water
3 1/2 lbs lamb chops cubed
Instructions
Set your large pot on the stove and set to medium heat.
Once hot, add olive oil and allow to heat. Add garlic and saute for one-to-two minutes.
Add lamb cubes and sear on all sides until browned.
Once lamb chops are browned add chopped onion and fry for one minute or until onion is softened on the edges but not all-the-way through.
Add water and brown rice. Increase heat to high and bring to a boil for five minutes.
Reduce heat to medium and stir in thyme and oregano.
Cover and continue cooking for 40 minutes.
After 40 minutes add cauliflower, cabbage, carrots, rutabaga, and potatoes.
Cover and cook for 20 minutes.
Serve hot in a bowl.
Notes
You'll need a large pot and a large stirring spoon.
Recommended Products
As an Amazon Associate and member of other affiliate programs, I earn from qualifying purchases.
Icelandic Baked Fish
Fish is hugely popular in Iceland. The country is literally surrounded by water. And a visit to the quaint fishing towns that dot the Icelandic coast is part of what makes a drive around Iceland's Ring Road one of the most popular tours in the country. This classic Icelandic recipe is all about the delicious baked fish that can be found gracing the tables at many homes throughout the country. It's simple and easy to make and goes great with just about anything.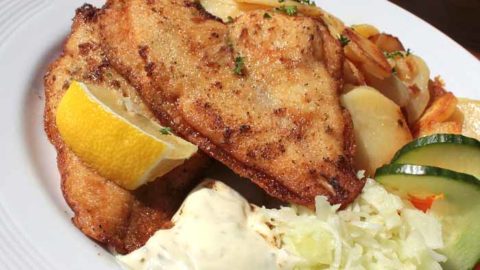 Yield:

6 servings
Icelandic Baked Fish
This classic Icelandic baked fish recipe hits all the targets. The mild cod or grouper gets flavored with a nice lemon zing. I love serving this on a bed of rice or noodles with a light alfredo sauce.
Ingredients
1 tablespoon butter
6 grouper or 6 cod fish fillets
1 lemon
salt and pepper to taste
1 cup grated Parmesan or Swiss cheese
1 tbsp dijon mustard
1 cup heavy cream
1/2 cup breadcrumbs
Instructions
Preheat oven to 180° celsius.
Butter a baking dish.
Place your fillets in the baking dish.
Season the fillets with salt, pepper, and freshly squeezed lemon juice.
Generously sprinkle your selected cheese over the fish fillets.
In a small bowl mix the dijon mustard with the heavy cream and pour it over fish fillets.
Cover the fillets with a light coating of breadcrumbs.
Bake the fillets for 35 minutes.
Serve with rice or alfredo pasta.
Recommended Products
As an Amazon Associate and member of other affiliate programs, I earn from qualifying purchases.
Icelandic Langoustine Soup Recipe
Just like delicious stews, Icelandic soup recipes are incredibly popular in the country as a way to stay warm and full during the long, cold winter Icelandic nights. Icelandic soups are almost always rich, creamy, and full of flavor. Fish soups tend to be on Icelandic tables at least once a week, but there are a number of great Iceland soup recipes. This is one of my all-time favorites.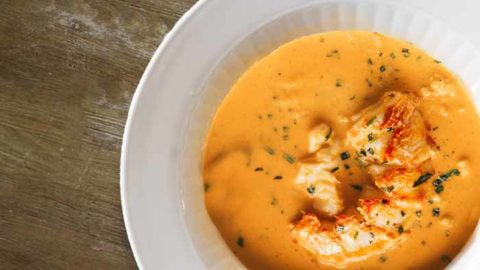 Yield:

4 servings
Icelandic Langoustine Soup
Cook Time:
1 hour
15 minutes
Total Time:
1 hour
25 minutes
Langoustine soup holds a lot of similarities to the North American lobster bisque. Langoustines are local to Iceland and are related to lobsters, but only reach sizes of 10 inches. Their shells are much thinner and don't change color when they're cooked. If you can't find Langoustine you can substitute the recipe with lobster tails.
This rich and tasty soup is perfect for cold days. The hearty curry and cream base will stick with you for those long days exploring the outside.
Ingredients
2 lb. shell-on whole langoustines. Substitute for shell-on lobster tails if you can't find langoustines.
8 tbsp unsalted butter
2 tbsp olive oil
2 minced carrots
2 stalks minced celery
1 large minced Spanish onion
2 tbsp tomato paste
2 tsp paprika
Salt and pepper to taste
12 cups of fish stock
2 cloves minced garlic
1 tbsp mild curry powder
1 1/2 cups heavy cream
1 cup dry white wine
2 tbsp minced chives
Instructions
Remove the heads and shells from langoustines. Set aside the shells and lightly crush them in a bowl.
Chill tail meat in the fridge until you're ready to use them.
Heat 1 tbsp of butter and the olive oil in an 8-qt saucepan over medium-high heat.
Cook shells, carrots, celery, and half of the onion until vegetables are beginning to soften, approx. 6–8 minutes.
Stir in tomato paste, paprika, salt, and pepper. Cook for 2 minutes.
Add stock. Simmer until reduced by half. This will take about 2 hours.
Strain stock.
Wipe your pan clean and add 4 tbsp butter. Set heat to medium and melt butter.
Cook remaining onion and the garlic until soft, about 3–4 minutes.
Stir in curry powder and cook 1 minute.
Add 1 cup cream and the wine. Continue cooking until reduced by half, approx about 20 minutes.
Add the remaining stock and bring to a boil.
Reduce heat to medium-high. Cook until slightly thickened, approx 30 minutes.
Whip remaining cream in a medium-sized bowl into semi-stiff peaks.
Melt remaining butter in a 12" skillet over medium-high heat.
Season langoustine tails with salt and pepper. Cook, flipping once, until cooked through, approx. 3–5 minutes.
Divide soup between bowls and top with langoustines.
Garnish with whipped cream and chives.
Recommended Products
As an Amazon Associate and member of other affiliate programs, I earn from qualifying purchases.
Icelandic Pancakes
Breakfast is the most important meal of the day! But in reality, this Icelandic recipe for pancakes can be eaten at any time of day. Personally, I love packing them up when we go camping with the kids. Or even bringing them along as snacks throughout the day. They're thin, delicious, and can be dipped in all sorts of tasty treats to make them even more exciting.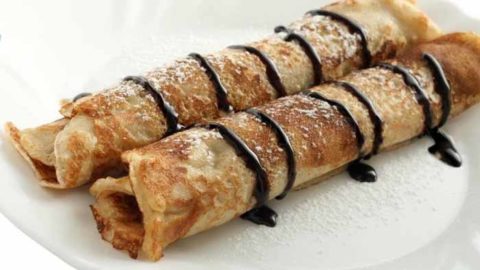 Yield:

10 pancakes
Icelandic Pancake Recipe
Additional Time:
30 minutes
This Icelandic pancake recipe is super versatile. It's classically combined with a bowl of Icelandic Skyr (yogurt). But you can mix the recipe up with all kinds of variations. My kids love using Nutella or maple syrup, while sometimes I just like a sprinkle of cinnamon and sugar.
Ingredients
3 cups Flour
3 eggs
3 cups of milk
1/2 teaspoon baking soda
1 tbsp cinnamon
1/4 tsp nutmeg
1/4 cup brown sugar
1 tbsp butter
Optional:
Strawberry jam
Whipped cream
Instructions
In a mixing bowl, add eggs and milk. Beat together. Add flour, cinnamon, brown sugar, and nutmeg. Continue beating all ingredients until smooth.
Leave to settle for 30 minutes at room temperature.
Melt butter and add it to the mixture.
Heat a small, flat frying pan or griddle and grease the surface lightly.
Pour enough batter to coat the pan thinly. When one side is done, turn the pancake over with a palette knife and fry the other side.
Notes
Grease frying pan often.
Pancakes are usually stacked as they are fried and white sugar sprinkled liberally on each one.
They can be rolled up individually, with a little added white sugar on each one. Then, if you like, strawberry jam can be spread on the Pancakes, with a dollop of whipped cream in the middle. Fold over twice, and enjoy.
Recommended Products
As an Amazon Associate and member of other affiliate programs, I earn from qualifying purchases.
Icelandic Skyr Cake Recipe
Anyone who has traveled to Iceland will be familiar with Skyr. This rich, creamy, protein-filled treat is a staple of the Icelandic diet. While in North America, skyr can sometimes be found in the yogurt aisle in some grocery stores, in actual fact, Skyr is a super-creamy type of cheese. This delicious dish is often eaten at breakfast time. And it's been a staple in Iceland for more than a thousand years. And while traditionally, you eat Skyr for breakfast or as a snack with some berries and honey, Skyr can also be made into the most amazing cream-cheese style desert.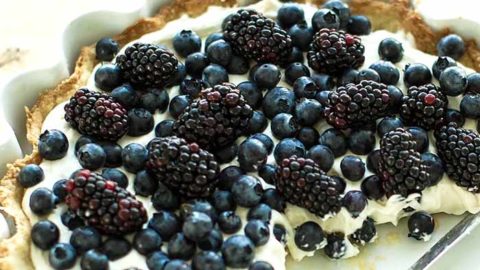 Yield:

8 inch cake
Icelandic Skyr Cake Recipe
Icelandic Skyr cake is rich, creamy and delicious. And now that Skyr is regularly available in many grocery stores, making Icelandic food from Skyr has never been easier.
Ingredients
8 oz digestive biscuits (You can choose regular or chocolate-covered)
1/2 cup butter, melted
1 pound Skyr (You can choose flavored or plain)
2 large eggs
Vanilla extract
1 cup heavy cream
1/4 cup whole milk
2 1/2 tablespoons gelatin powder
Fresh berries or bakers chocolate for garnish
Instructions
Line an 8-inch round springform pan with parchment paper.
Roughly crush the digestive biscuits into a base.
Mix the crushed biscuits with the melted butter.
Press the biscuit mix into the bottom of the pan in an even layer. Set aside in the refrigerator while you make the cake.
Whisk the skyr, eggs, and vanilla together in a medium-sized bowl.
In a separate medium-sized bowl, whip the cream until stiff peaks begin to form.
Fold the cream into the skyr mixture.
Heat the milk in a small saucepan over medium-low heat.
Add the gelatin. Stir well until the gelatin is dissolved.
Pour the milk and gelatin mix into the bowls with the skyr and cream mixture. Fold to combine.
Pour the skyr and milk mixture onto the biscuit layer in the pan. Cover with plastic wrap. Let the cake set in the refrigerator for at least 8 hours, or freeze to enjoy later. If you choose to freeze the cake, defrost by thawing for 8 hours in the refrigerator or 3 hours at room temperature.n the pan
Garnish the cake with berries, chocolate or caramel drizzle, or toppings of your choice.
Recommended Products
As an Amazon Associate and member of other affiliate programs, I earn from qualifying purchases.
Do you have a favorite Icelandic recipe? Share it with us in the comments below or head over to our Instagram page and say hello! You can find our web story for these recipes here.
Wandering Wagars is a participant in the Amazon Services LLC Associates Program, an affiliate advertising program designed to provide a means for sites to earn advertising fees by advertising and linking to amazon.com, amazon.co.uk, amazon.ca. Amazon and the Amazon logo are trademarks of Amazon.com, Inc. or its affiliates.
You May Also Like To Read:
Pin This For Later: