Searching for where to see puffins in Iceland? Look no further. We share the most dramatic bird cliffs and Instagram-worthy puffin islands Iceland has.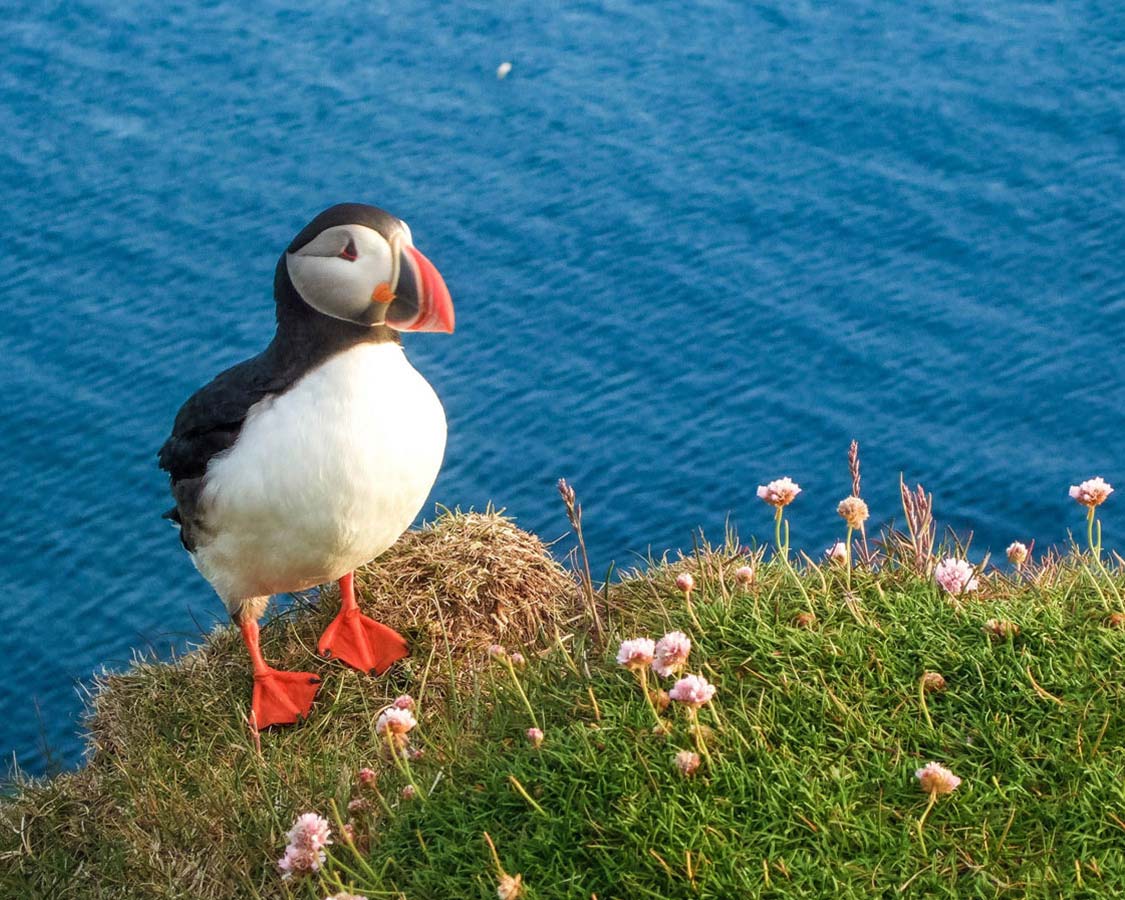 During our 14-day road trip through Iceland, our son C was most excited to see the Puffins Iceland has become famous for. But figuring out where to see puffins in Iceland wasn't easy. Puffins can only be found in a few places in Iceland. And, puffins are only in Iceland at certain times of the year. But, after all our research, we finally found the best place to see puffins in Iceland, and we're going to share it with you!
The Latrabjarg puffin cliffs are far off of Iceland's beaten path. The Westfjords of Iceland is often overlooked by visitors due to its remoteness. It's a shame, the Golden Circle is incredible, but Iceland's Westfjords offer one of the most unique and intimate experiences in the country. Because it's so remote, the tourist traffic through the region is very light and you will feel like you have the whole place to yourself for much of it!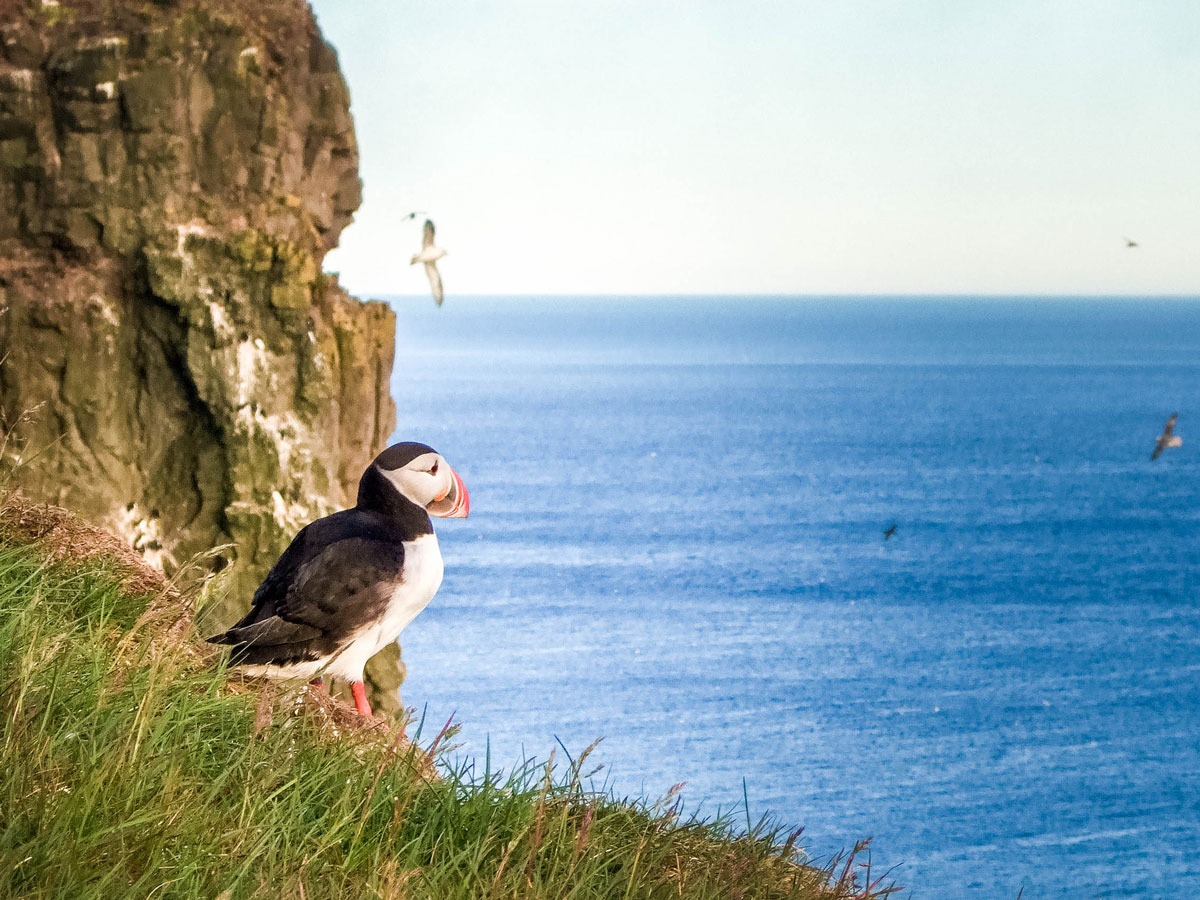 A Little About Puffins
Iceland Puffins, beyond being adorable, colorful, and fun to watch, are actually mysterious little creatures. They spend most of their lives at sea. They return to land and form colonies for breeding and hatching their young. About 60 percent of the world's Atlantic puffins nest in Iceland From April until September each year.
Atlantic Puffins are fantastic swimmers. Often diving below the waves to catch herring and sea eels. But when they fly, they can flap their wings up to 400 times per minute and fly at up to 80 km/h.
Every year there are between 8 and 10 million puffins in Iceland. In fact, Iceland is home to over 60% of the world's puffins!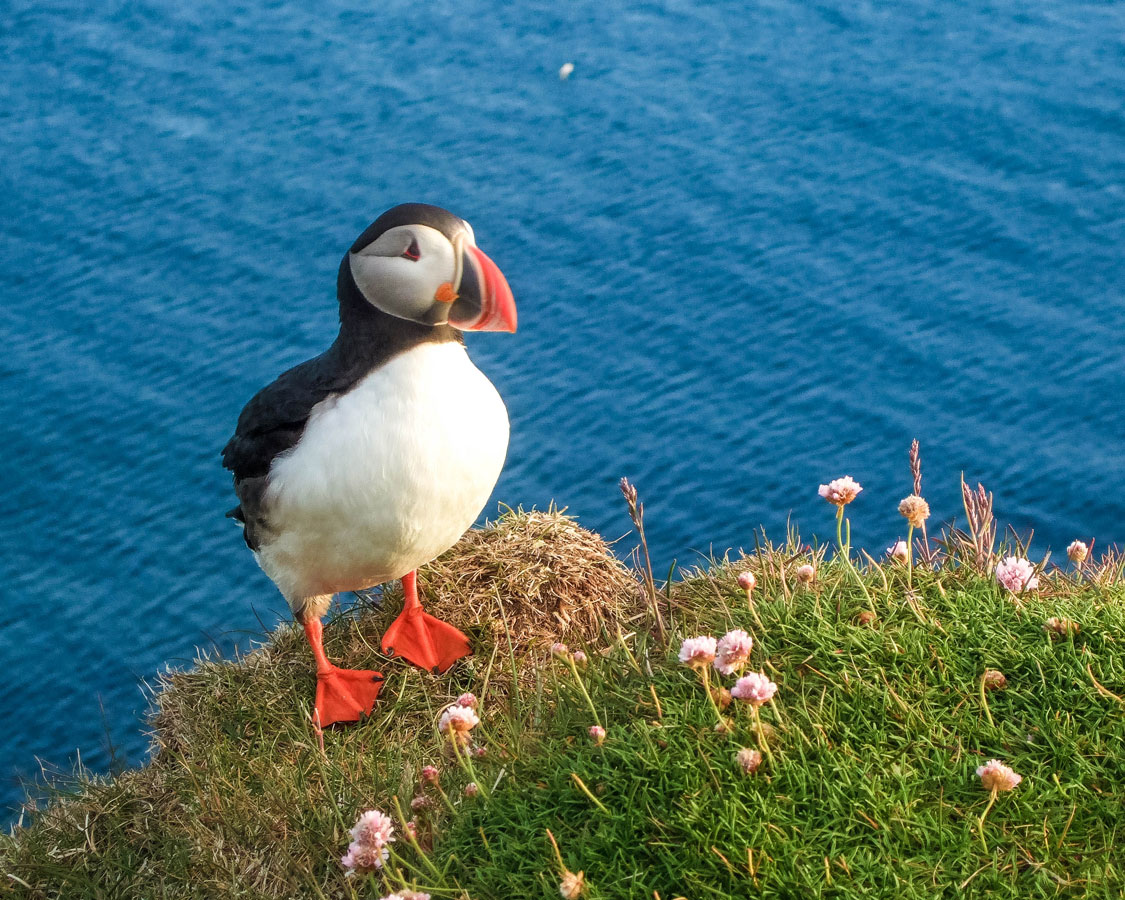 When Can You See Puffins in Iceland
Those visiting Iceland in summer, between the months of May and August have the best opportunity for getting a glimpse of these special birds. This short time is when puffins return from their life at sea to nest and lay their eggs. If you visit outside of this 4-month window, the puffins will likely be back out at sea.
If you are short on time, Iceland's puffins are most active in the evening. And for those visiting mid-summer, this means that you might have to stay up late to see the birds at their most active.
Where To See Puffins in Iceland
There are several spots in Iceland where puffin viewing is excellent. There are also many guided tours that will bring you to some of the puffin viewing locations. Here are some of the most popular spots for viewing puffins in Iceland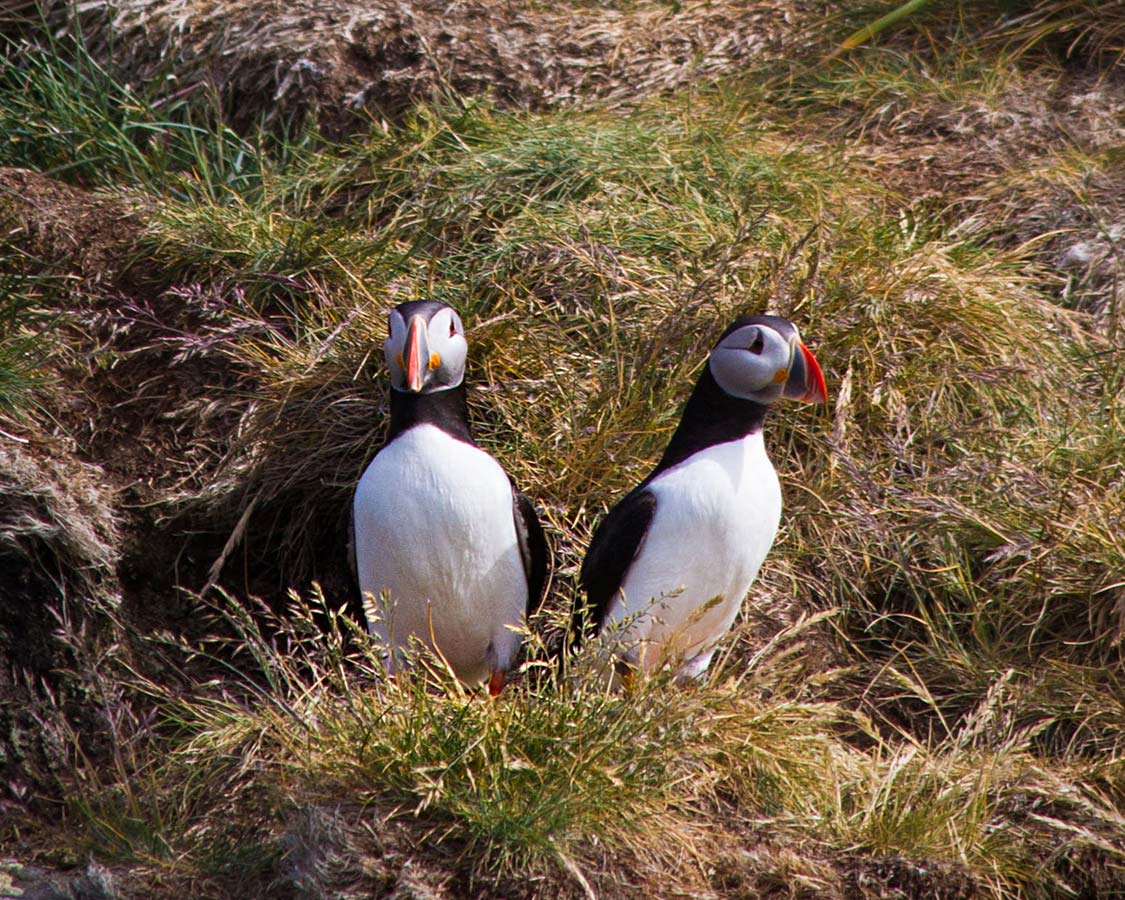 Where To See Puffins Near Reykjavík
While there are no puffins in Reykjavik directly, there is a large colony of puffins on two small islands within a half-mile boat ride of Reykjavik. The islands of Akurey and Lundey house quite a number of these fun birds.
Iceland's Largest Puffin Colony
The largest puffin colony in Iceland is on a series of islands in South Iceland. The Westman Islands, which are about 6-miles out from the mainland are home to one-fifth of the world's puffins! There are many different bird species here as well, with the largest diversity of birds in Iceland located on the Westman Islands. You can reach the Westman Islands by public ferry from Landejahofn or Seljalansfoss or via a domestic flight from Reykjavik.
Puffins and History on Papey island
Papey Island off of the coast of East Iceland is home to a large population of puffins. This picturesque island has been uninhabited since the 1940s. Papey Island is still home to the oldest wooden church in Iceland, and it's rumored to be the home of an Icelandic giant as well.
The Latabjarg Cliffs in Iceland's Westfjords
The Latrabjarg Cliffs in Iceland's Westfjords are perhaps the most dramatic location to witness the Icelandic puffins. This 8-mile stretch of cliffs that reach heights of over 1447 ft is filled with millions of birds. Latrabjarg is the most popular spot in Iceland's Westfjords, and its popularity is well-deserved. Read more about why you should visit the Westfjords here.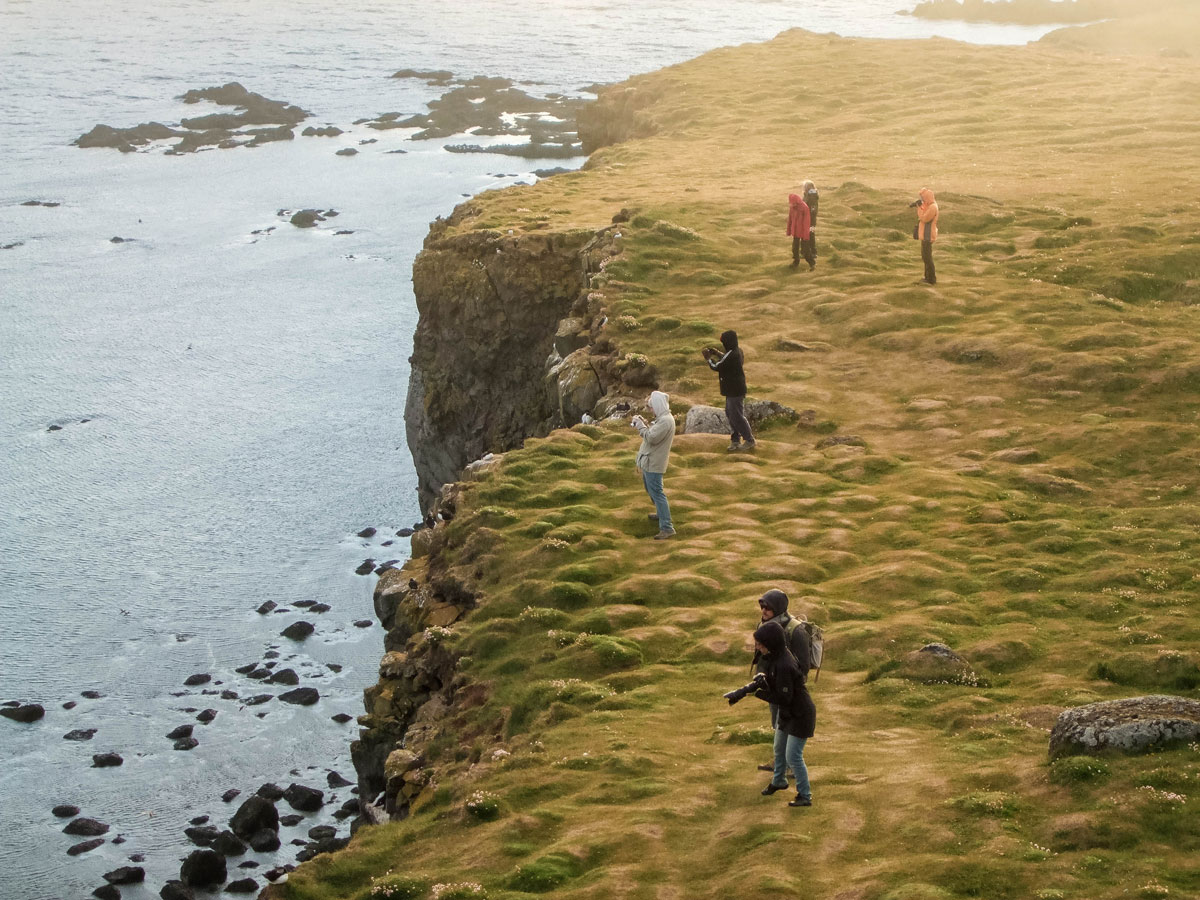 Driving to Latrabjarg Puffin Cliffs
Stykkisholmur
Getting to Latrajbjarg can be done in one of two ways. The first requires driving west along the Ring Road from Reykjavik and turning on 60 towards the Westfjords. The whole journey takes around 6 hours and offers incredible views of the spectacular Icelandic fjords. The second, which we chose, had us heading west on HWY 54 towards through Arnarstapi. Arnarstapi had it's own incredible bird cliffs that are worth visiting. From there we went up to Stykkisholmur and caught a ferry across the Westfjords. You land on HWY 62 near Flokalundur and heading west from there.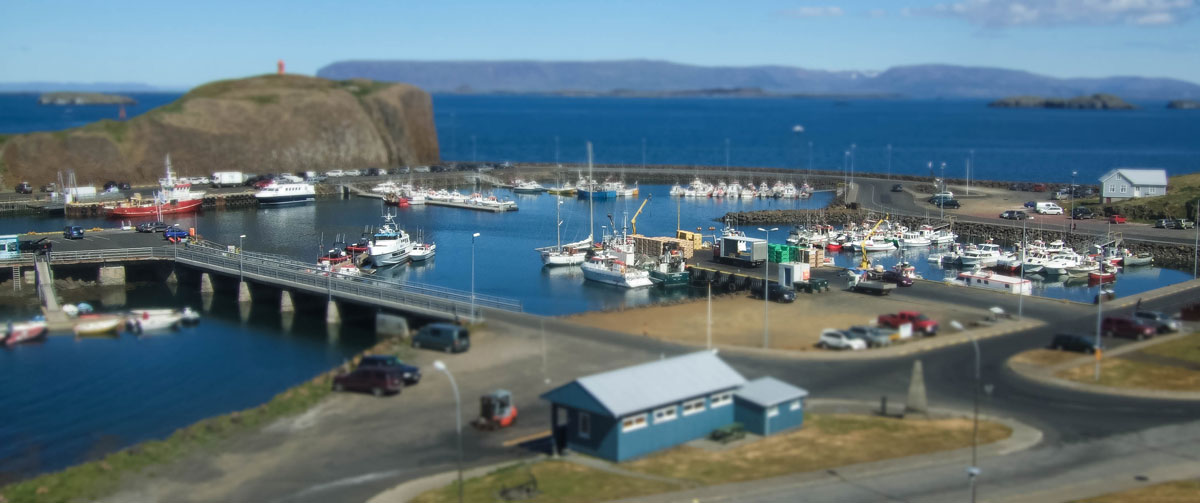 If you have some time to spare when you're in Stykkisholmur and are looking for something completely different, check out the Library of Water. The library has 24 cylinders of water collected from different glaciers around Iceland and acts as a writer's studio for various local and international artists. If you like water, you can definitely see it here, in tube form!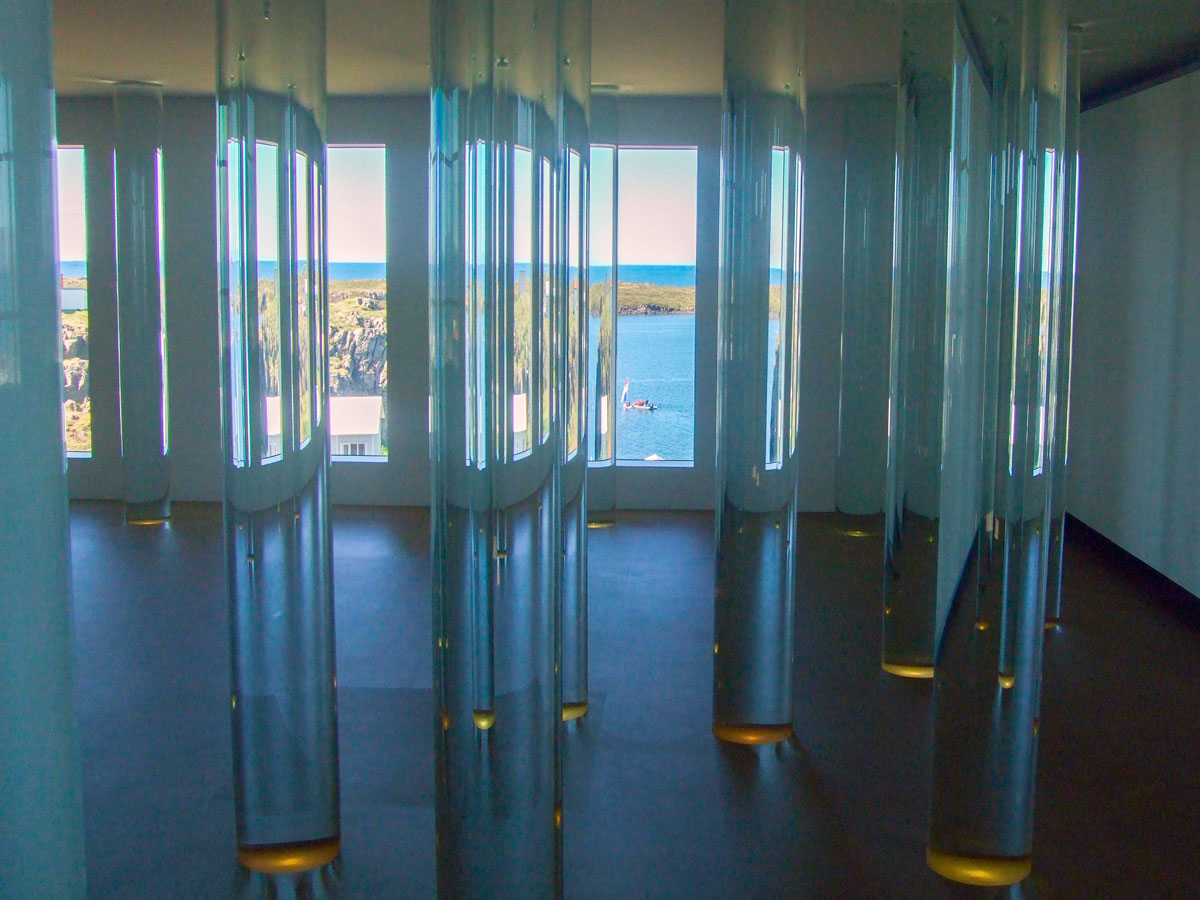 Driving the Westfjords
Once you reach the Westfjords, things start getting really interesting. The road travels along an ancient Viking trade route and is lined with cairns. Along the way, we came across an incredible Viking statue on the road. We still haven't been able to find any information on it. We also passed by the wreck of the oldest steel ship in Iceland, the Gardar. You can see the ship lying on a beach as you pass by Patreksfjordur.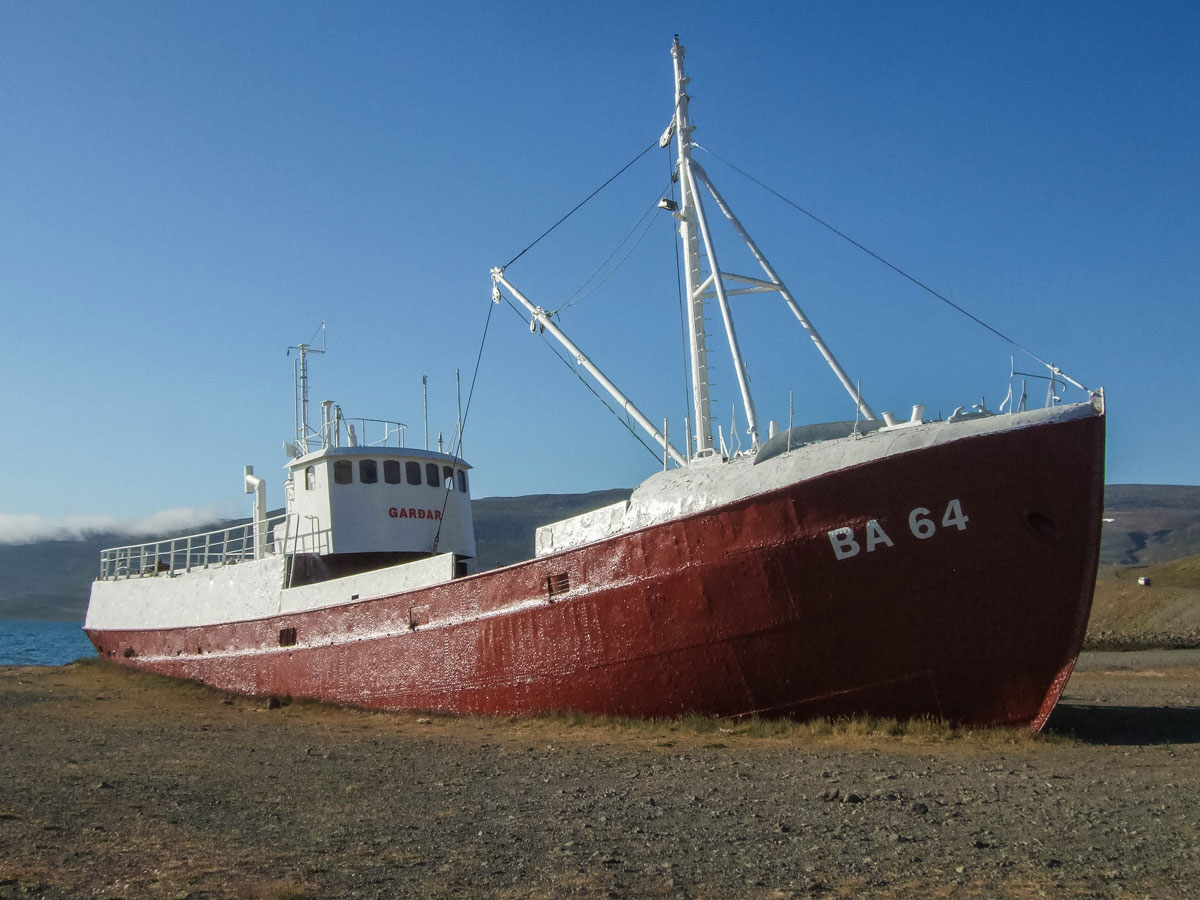 Pro-Tip: The last stretch along HWY 612 offers no services, so make sure you have a full tank of gas and anything you might need in case of any car trouble.
Latrabjarg Hotel
We made the rough drive for the last 36 km and pulled into the Latrajbjrag Hotel at around 10:30 PM and got ourselves checked in. The Latrajbjarg Hotel was fantastic. Beyond being the only hotel anywhere close to the Latrajbjarg Puffin Cliffs, they also cater to travelers from all over. Even though it was so late when we rolled in, and we were incredibly hungry, the on-site restaurant was still pumping out hot, tasty food. The hotel also offered both serviced and tent camping for all sorts of travelers who sought out budget tips for Iceland. This made for a cool and hip travel vibe.
C had spent his time in the car having a nap. We never adjusted ourselves to local time, choosing instead to take advantage of the nearly 24-hours of daylight.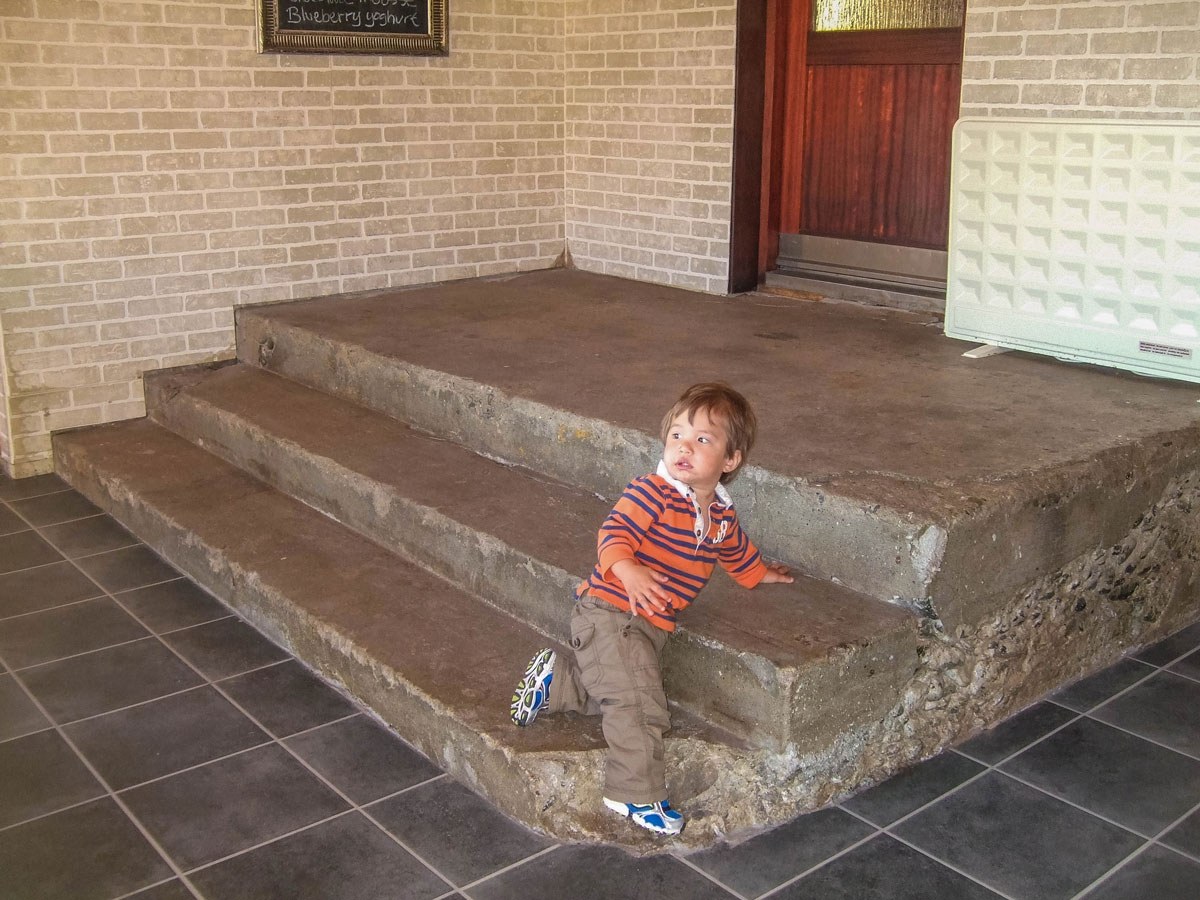 Arriving At the Latrabjarg Puffin Cliffs
After getting recharged with a great meal, we made the quick jaunt to the Latrajbjarg Puffin Cliffs. It was nearly midnight when we arrived. We had just hit the perfect golden hour as the sun slowly grazed near the horizon. We parked and made the short climb up a hill to the top of the cliffs and were absolutely astounded by what we saw.
The Latrabjarg cliffs stretch for 14 km and, in the summer, are topped by brilliant green grass. At the cliff's edge, we saw thousands of puffins and razorbills. The views were spectacular and C was in awe of all these tiny birds darting everywhere.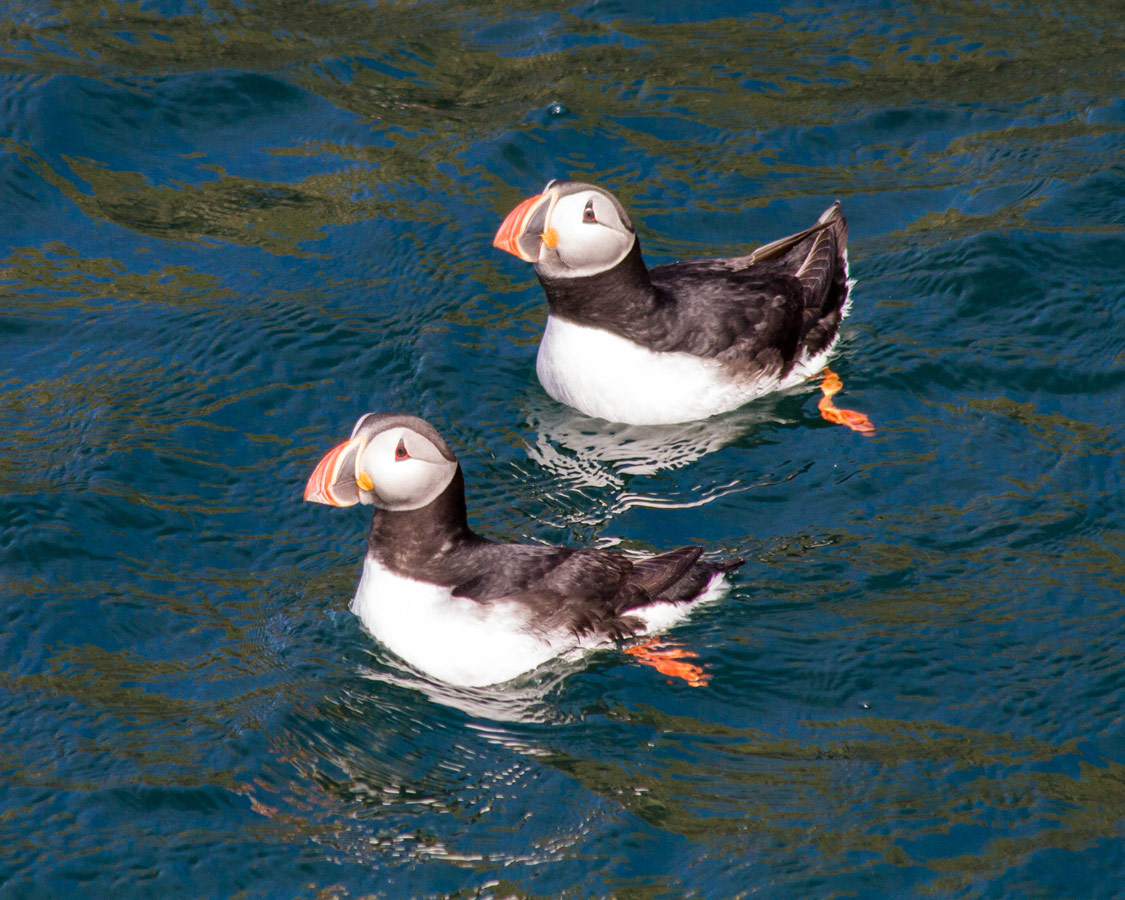 The edge of the cliff had little more than an ankle-high rope to warn visitors about the long fall and sudden stop that awaited them if they ventured too close to the cliff's edge. As a photographer and lover of nature, I appreciated the subtle security measure. Christina and I kept a close reign on C to make sure he didn't find himself in danger. At 415 meters high, the Latrabjarg Puffin Cliffs are the largest seabird cliff in Europe and is without a doubt one of the most spectacular sites in the country.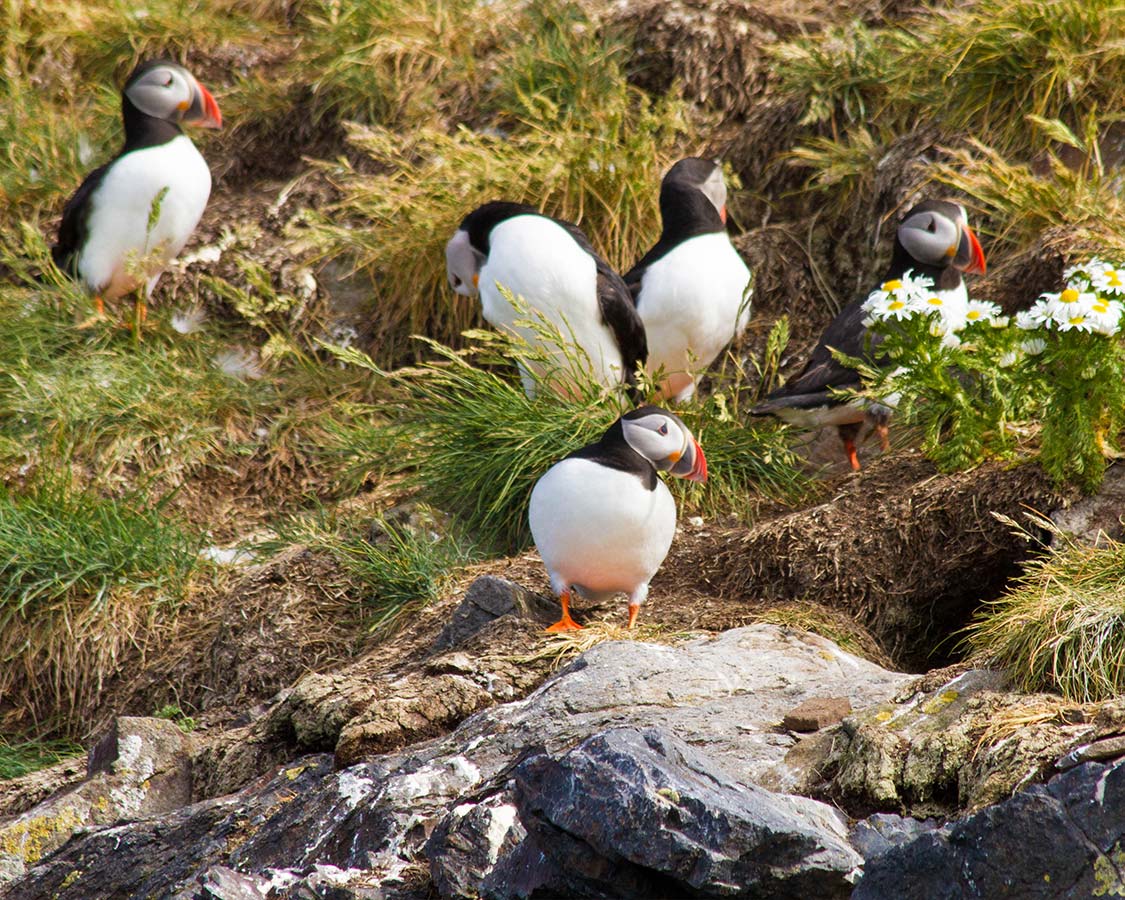 All Good Things Must Come To An End
We had to tear ourselves away from the Latrabjarg Puffin Cliffs to head back to the hotel and get some sleep. The following day we had a packed schedule, planning to visit a Viking village recreation, and of course more waterfalls. But the beauty of Iceland never ceases. We were blessed with this beautiful sunset as we drove back towards our beds for the night, C, already fast asleep.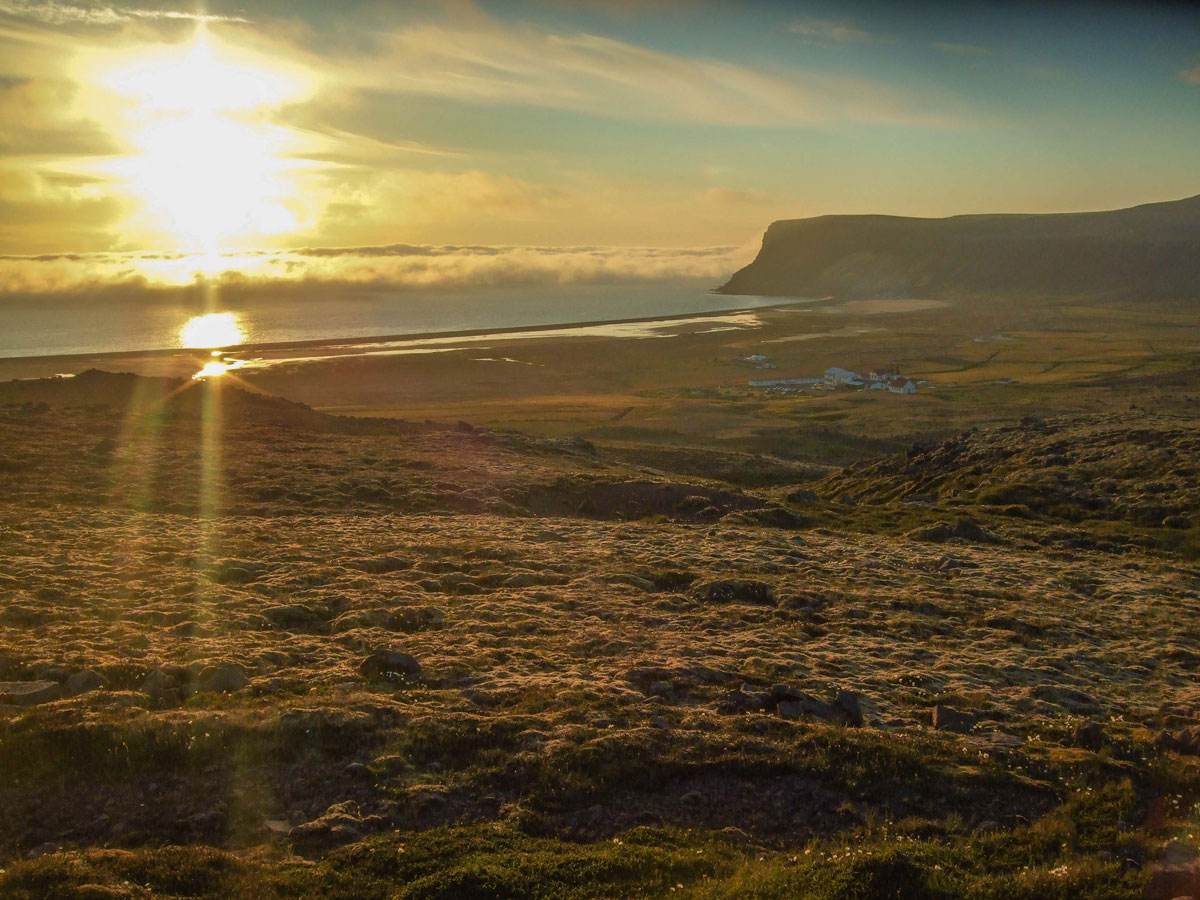 If this hasn't given you a reason to visit Iceland, what more are you looking for? Do you ever travel off the beaten path when you travel? What's the most remote place you've visited? Let us know in the comments!
Wandering Wagars is a participant in the Amazon Services LLC Associates Program, an affiliate advertising program designed to provide a means for sites to earn advertising fees by advertising and linking to amazon.com, amazon.co.uk, amazon.ca. Amazon and the Amazon logo are trademarks of Amazon.com, Inc. or its affiliates.
You May Also Like To Read: