Traveling with children offers a unique set of challenges. We map out the best ways for helping kids find nap time on the road.
When families hit the road with little ones, it is inevitable that parents will have to deal with "The Nap". Kids need it, and if they don't get it then everyone will feel the pain! There are great health benefits for those who travel, but these benefits can be washed away without proper sleep. With every family's travel style being different, we thought we would map out our tips for helping kids find nap time on the road to help new parents prepare for their early adventures as a growing tribe.
Getting Prepared – Helping kids find nap time on the road
Before you hit the road, skies, water or hiking paths with your little one there are a few things that are good to have organized before you go. The better prepared you are and the more you know your tot, the happier everyone will be.
Get a routine established
Know when your child likes to crash so that you can arrange your schedule to accommodate them. It's okay to move things around a little bit, but small kids and babies like routine so keeping them happy helps keep you happy.
Make sure you have their comfies ready!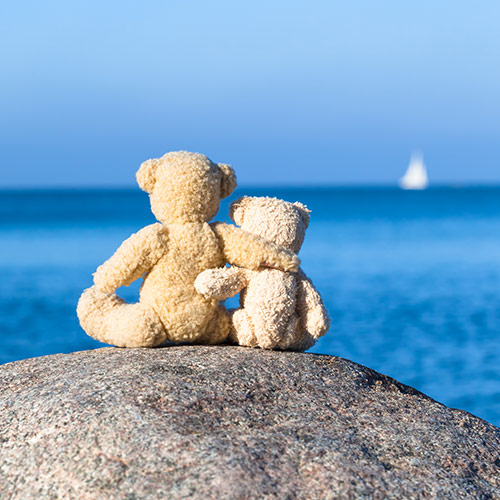 Does your little one use a blanket, listen to music or snuggle a stuffie to help them get to sleep? Keeping it handy when traveling will help keep them cozy and happy. Our oldest loved having his penguin puppet "Meep Meep" with him and it gave him comfort and helped him nap. Our youngest loved having a soft blanket or cloth touching his mouth so we always had something handy for when he wanted to nod off. This also helps give your child something that smells and feels familiar.
Map out what your schedule
You can work around nap time as best as you can. You want to be able to have some incredible experiences too!
Prepare for time zones!
Sort out ahead of time if you will need to adjust to a new time zone. Start getting your little one ready a few days ahead of time by slowly adjusting their bed-time and wake-up routine. Sometimes it's not necessary to change your schedule at all, simply sleep in and stay up late or vice-versa. When we traveled to Iceland, a 5 hour time difference for us, the sun was up almost 24 hours a day, so we just kept on with our regular schedule and routinely went to bed close to midnight.
Be flexible
When you're traveling there can be a lot of excitement and change. For older toddlers, they can often adapt to change better, so letting them stay up later or get up earlier for tours isn't always that painful.
Where can your Children Nap?
The best nap spot is completely dependent on your travel style. There are families who love the resort atmosphere, others on road trips, some having a day at the beach while others like my family can be anywhere from speeding along the autobahn to climbing a mountain. Whatever your favorite form of travel is, it's always important to keep the kids in mind and prepare accordingly. Here are a few of our top nap locations when traveling.
The Apartment/Hotel Room
Yes, this option sucks for parents who will watch the hours slowly tick by as you wait for the little one to wake up. While this option will give your kids the best rest it will also eat into valuable time while you're away. I would recommend this for those who have a base of operations on long-term travel (1 Week +).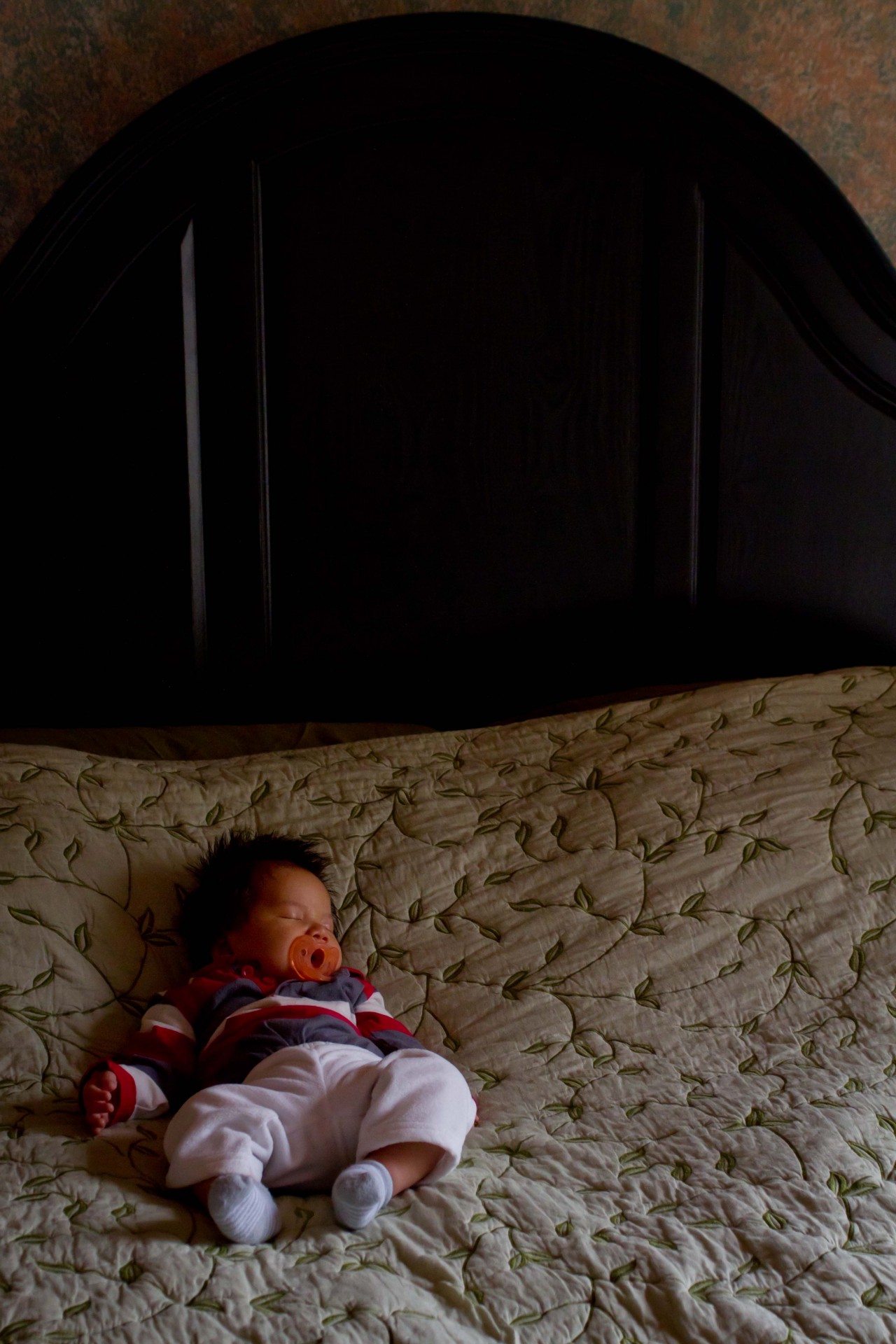 Pack and Play
The pack and play is a portable crib. These things are great for little ones and parents. You can easily fit them in the trunk of a car and set up a bed for nap-time anywhere. Depending on your child's nature it can be great setting it up in a shady spot outside or on the beach so parents can enjoy some sunshine and relaxation at nap time. The Pack and Play is a great tool for those who go out for the day but aren't moving around too much. Check out the list of our favorite pack and plays and other family travel gear here.
Car Seat
The best time for a nap is the time that you would otherwise be doing nothing. Scheduling long travel times around nap time gives your kids a chance to crash out without impacting your exploration time. Plenty of our travels have time spent commuting between various destinations, and if you are an active traveler, then the downtime can be relaxing for everyone. If you have older siblings as well, keeping some quiet games or portable movies for them to focus on can help keep them from bothering their siblings and waking them up.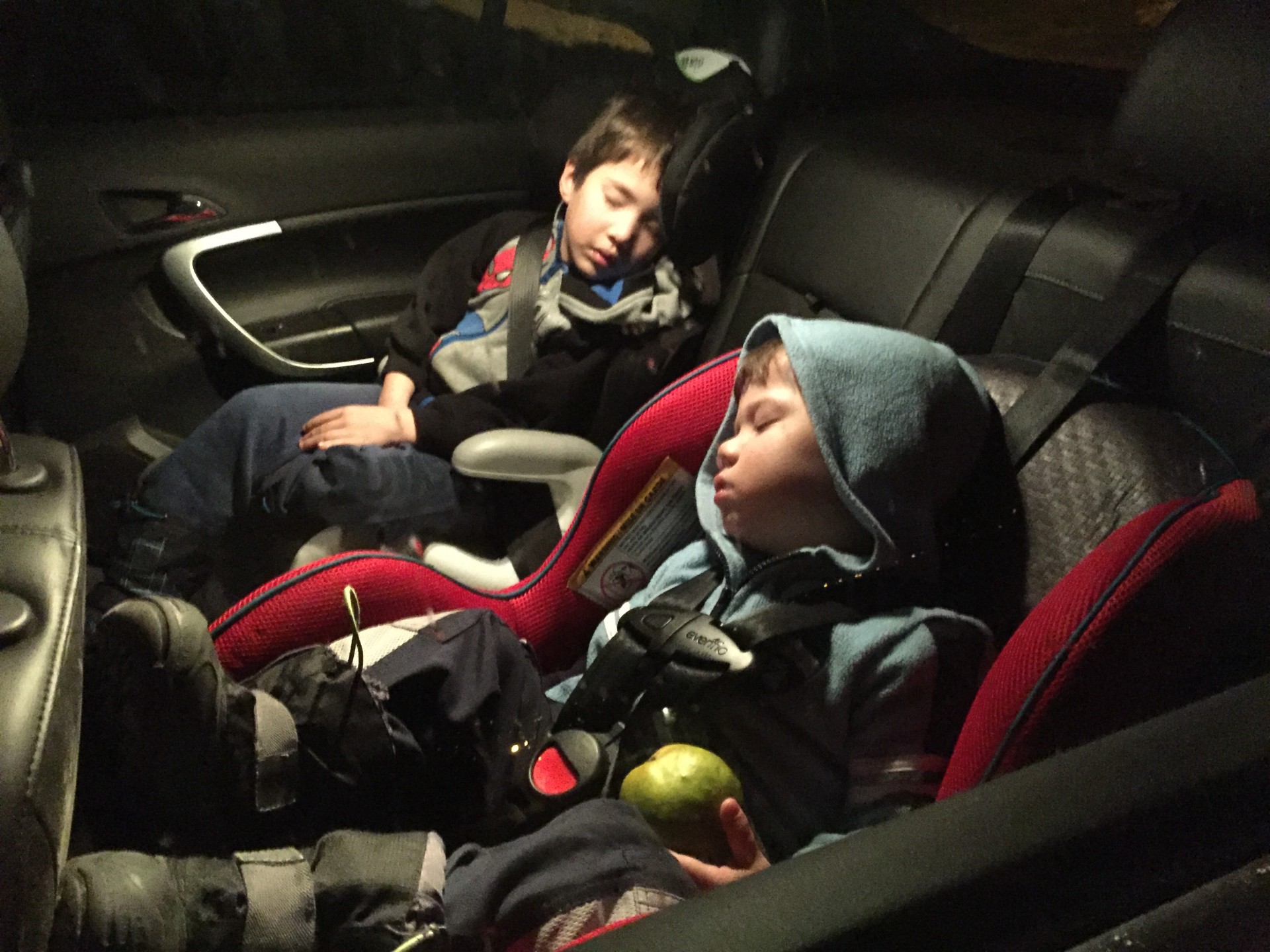 Strollers
The stroller is the classic nap time tool for families on the go. If you travel with a comfortable stroller it helps take the weight off the parents and offers a relatively comfortable ride for the little ones as well. Strollers are excellent in cities and places where you have some relatively smooth ground to cover. If you're in the market for a good travel stroller, make sure to get something light and easy to setup but is strong enough to handle being in the airline's cargo hold.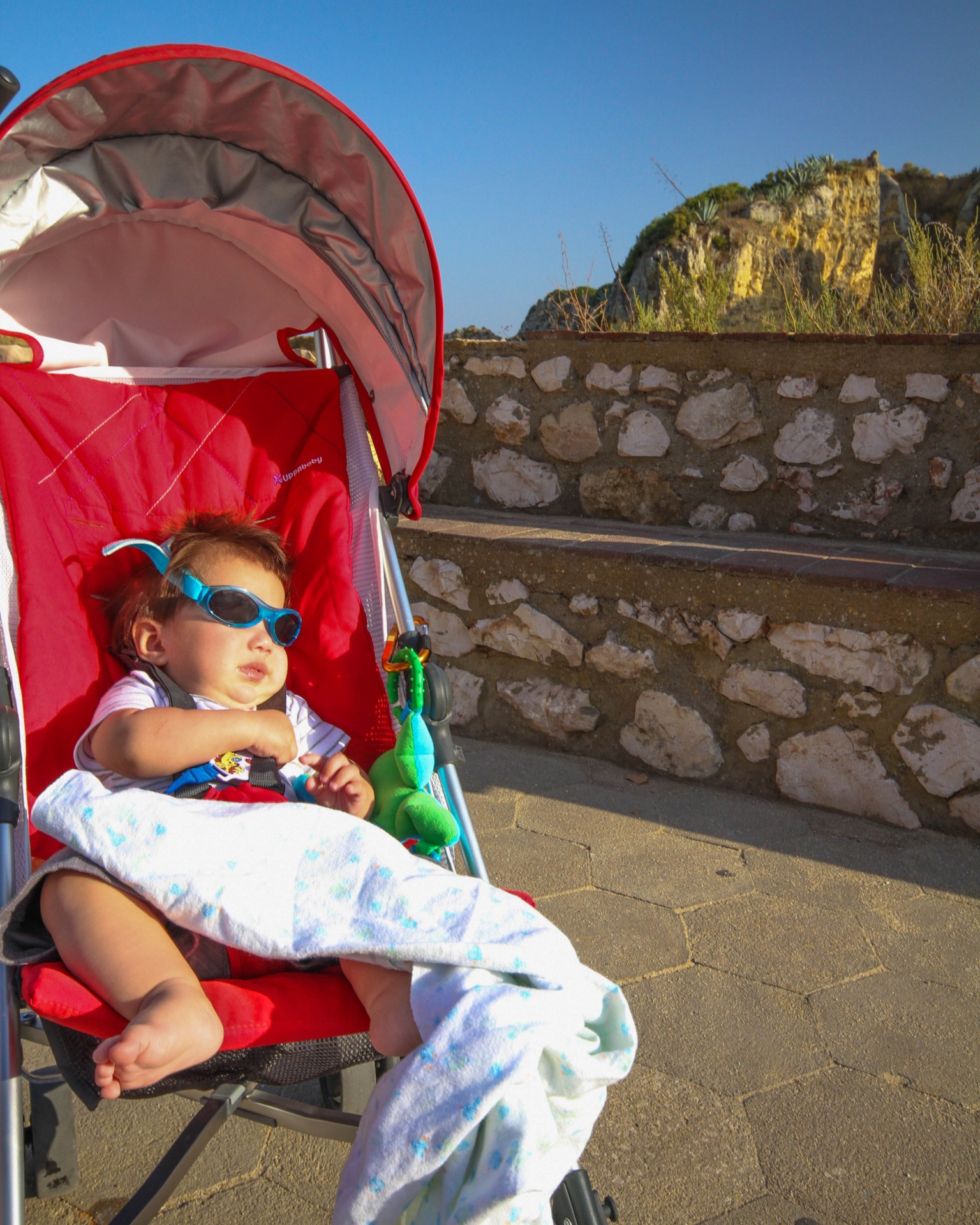 Kid Carrier
Kid Carriers are a great way for active travelers to keep their kids close and comfortable on long days out. If you have an infant, then small carriers such as the Baby Bjorn are fantastic, however, if your kids are a bit bigger, moving to a larger carrier will make everyone's day better. We really loved our Deuter Kid-Carrier III. It was light, comfortable and durable, with tons of storage space and an easy to use kick-stand so you can place it on the ground without it toppling over. You can check the review of our favorite child carrier here.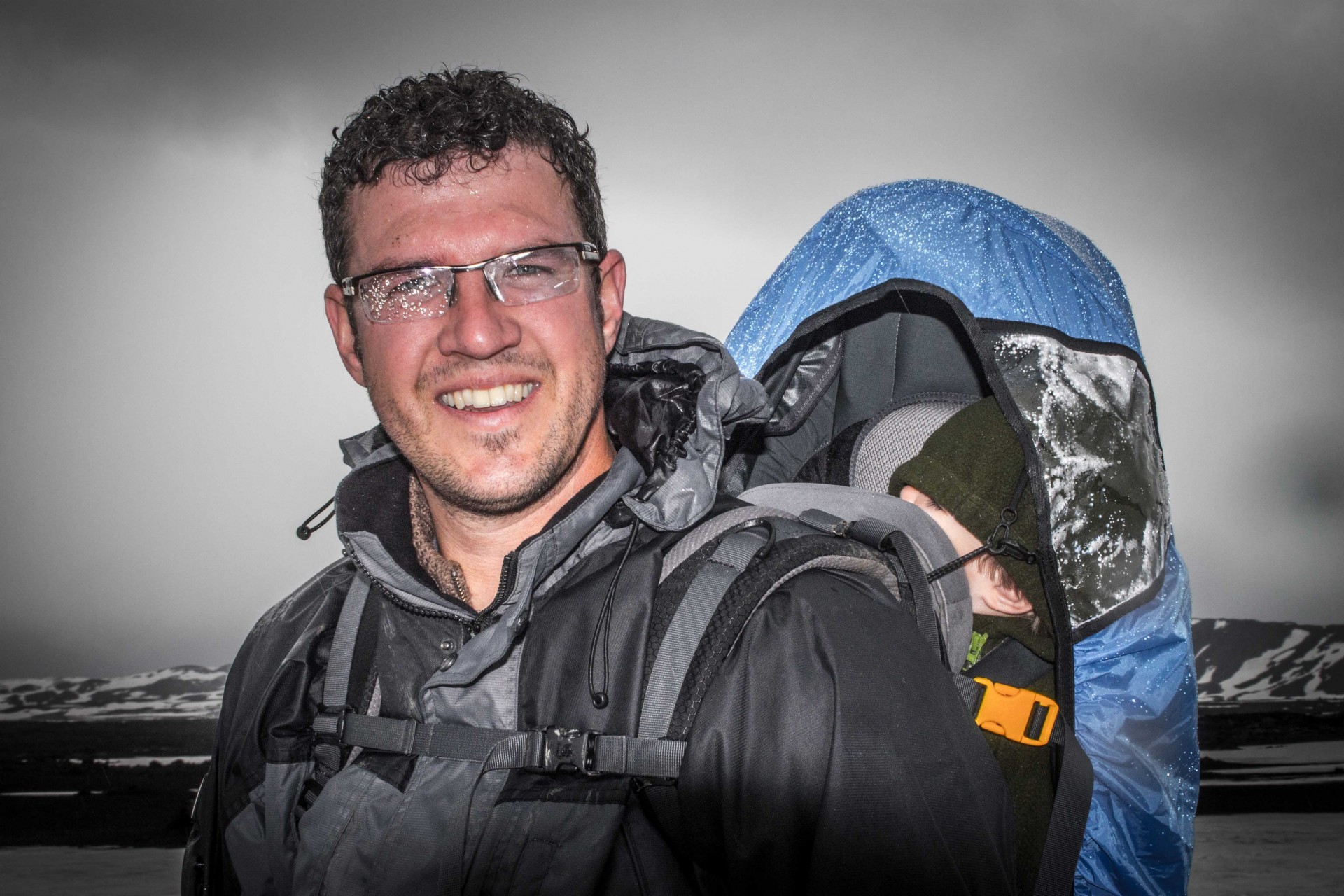 Anywhere you can get them to fall asleep
Sometimes the greatest tip for traveling with a baby is just finding some shade and a place to lie down and if the stars align you will have a little-one snoozing away before you can even count to 10. Our kids have fallen asleep in a number of unique places such as:
On a snowmobile racing across a glacier in Iceland
In the hold of a schooner while whale watching on the Atlantic
On a horse riding down the Petra mountains in Jordan
On the deck of a sail-boat cruising through the Grenadines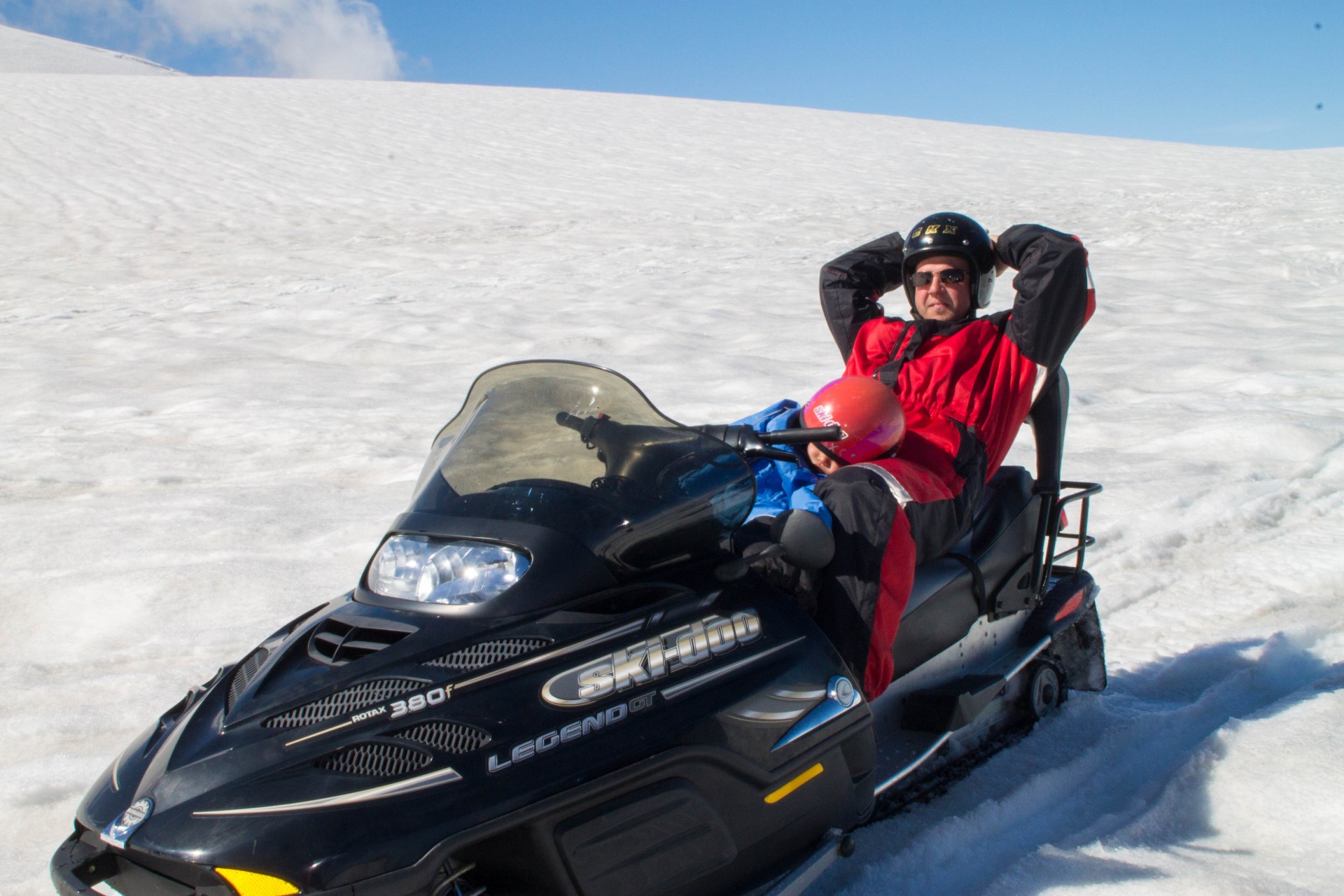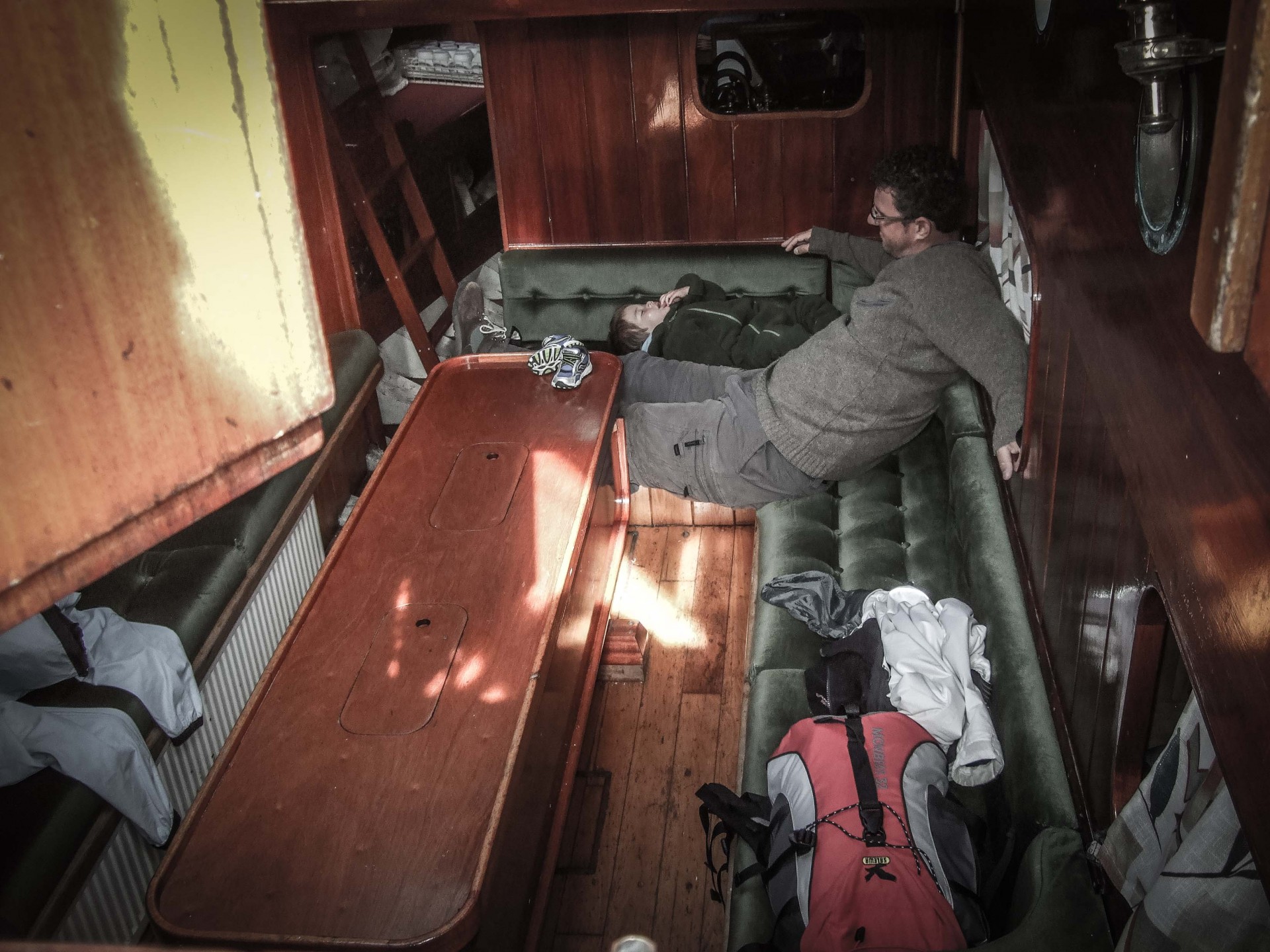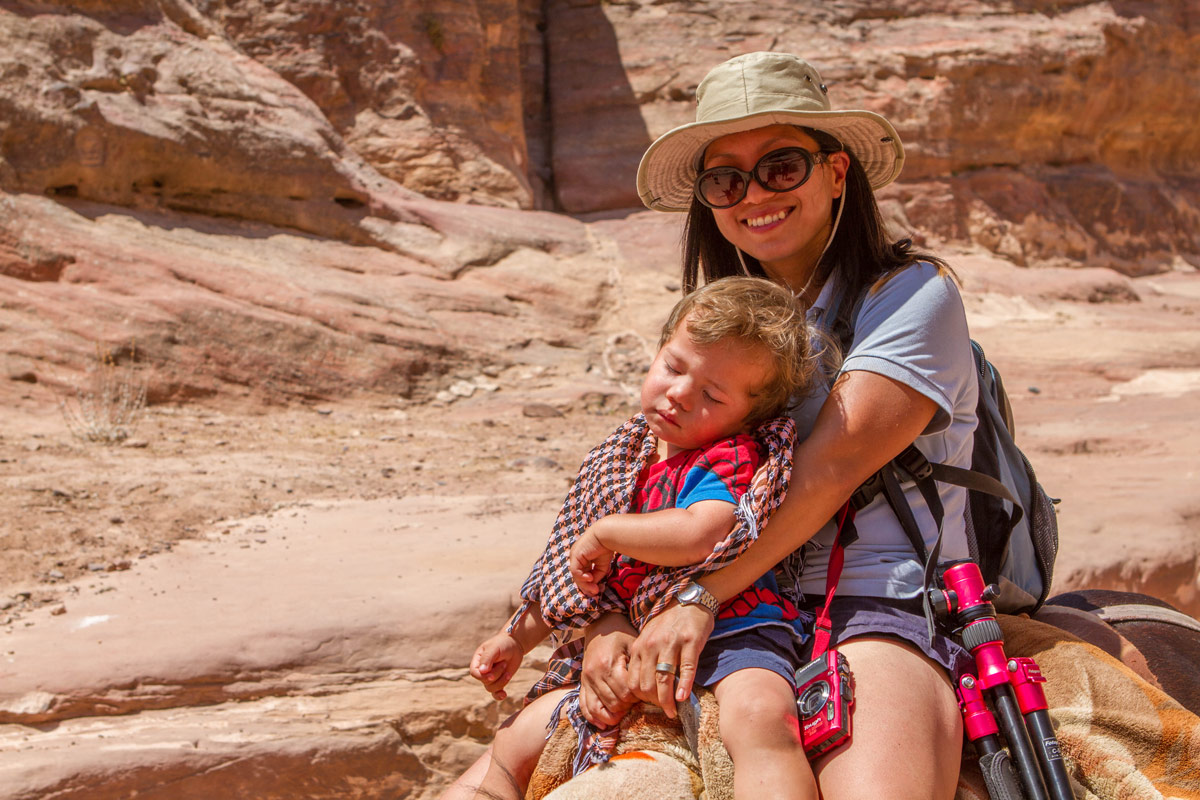 In the end, our best advice is to just go with the flow. Vacation time is few and far between for most families so worrying about every detail will only eat into precious time. Your kids are likely better prepared for these adventures than you give them credit for so let them show you the best way for helping kids find nap time on the road. You can also check out our tips on how to plan for family travel here. Or how to plan for International family travel here.
Do you have your own advice, tips or tricks for helping kids find nap time on the road? We would love to get your comments below to help other parents with their travels!
Wandering Wagars is a participant in the Amazon Services LLC Associates Program, an affiliate advertising program designed to provide a means for sites to earn advertising fees by advertising and linking to amazon.com, amazon.co.uk, amazon.ca. Amazon and the Amazon logo are trademarks of Amazon.com, Inc. or its affiliates.
You May Also Like To Read:
Pin This Post For Later: