From the City to the Mountains. Check out why the Deuter Kid Comfort III Kid Carrier is our go-to backpack child carrier for adventure family travel.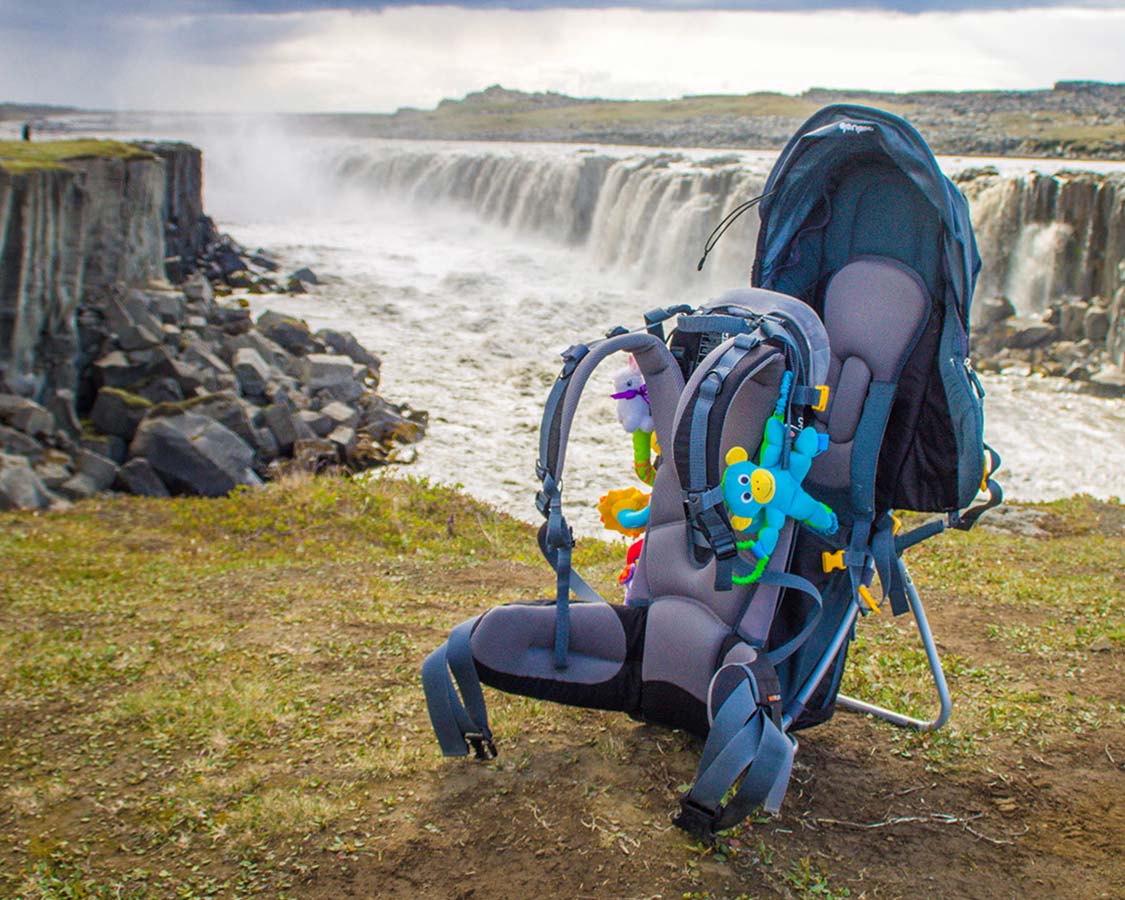 Most people who travel aren't put in a situation where they need to carry around their travel partners. When you are traveling with kids, however, this situation comes up fairly often. Whether you are exploring cities, hiking through Roman ruins or trekking the mountains, having something to hold your children when they get tired can mean all the difference for parents.
The go-to weapon of choice for many traveling parents is the umbrella stroller. Light and compact, umbrella strollers are great for nap time and they make getting around most towns a fairly painless process. However, once you get outside of a modern city, those light and convenient travel strollers simply become a bulky awkward dead weight. After much search, debate, and research we found the best solution to our travel dilemma was a quality kid carrier, and the best one we found was the Deuter Kid Comfort III Kid Carrier.
This product has been replaced by the similar but updated Deuter Kid Comfort Pro. You can read more about the Deuter Kid Comfort Pro in our guide to the best toddler backpack carrier.
This post may contain compensated links. Find more info in our disclaimer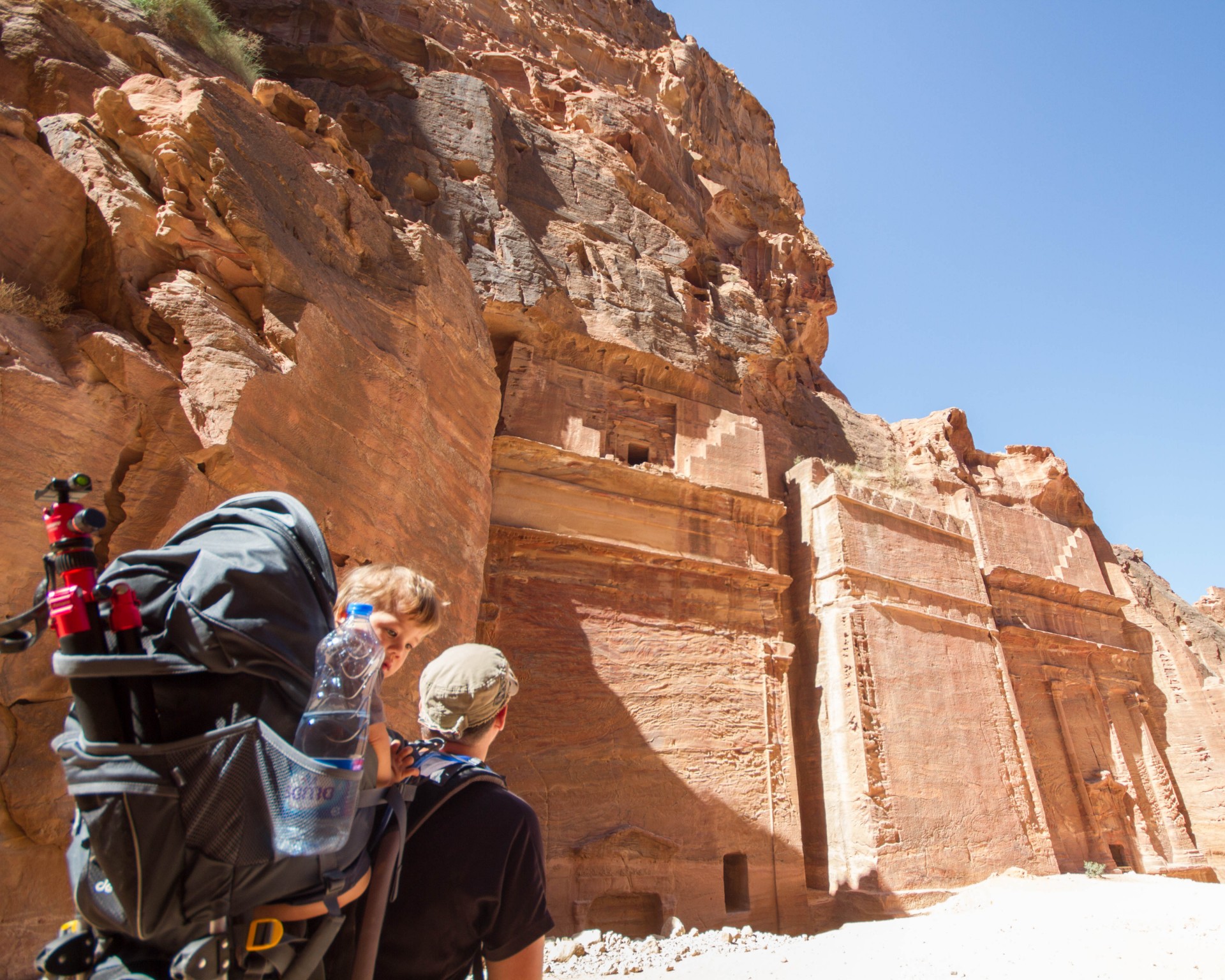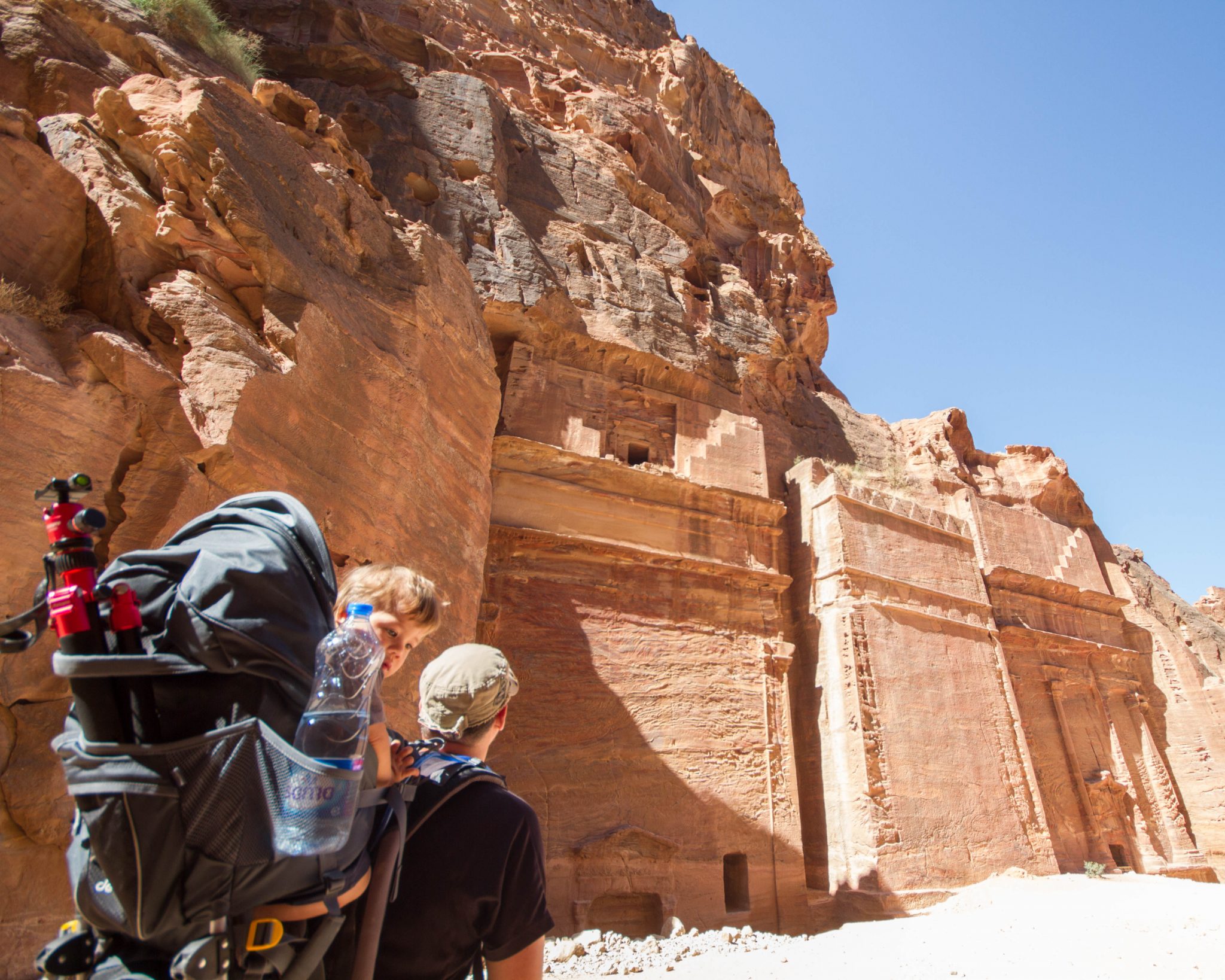 What is a Kid Carrier?
A kid carrier, also known as a baby carrier or child carrier is essentially a large backpack that a child can sit in. Thes packs are usually designed for longer-term carrying. They should place a child up high where they can see the world around them. A Kid Carrier should be comfortable for both the adult and the child and be easy and safe to use for both parties. Kid Carriers are also generally used for children who are around 4-6 months and up. For children younger than this, we recommend baby slings or the Baby Bjorn Air. There are also units for older children as well such as the Freeloader, which holds children up to 80 lbs. And the Piggyback Rider, which is a stand-up backpack carrier for older children. You can read about our the list of the best toddler backpack carriers here.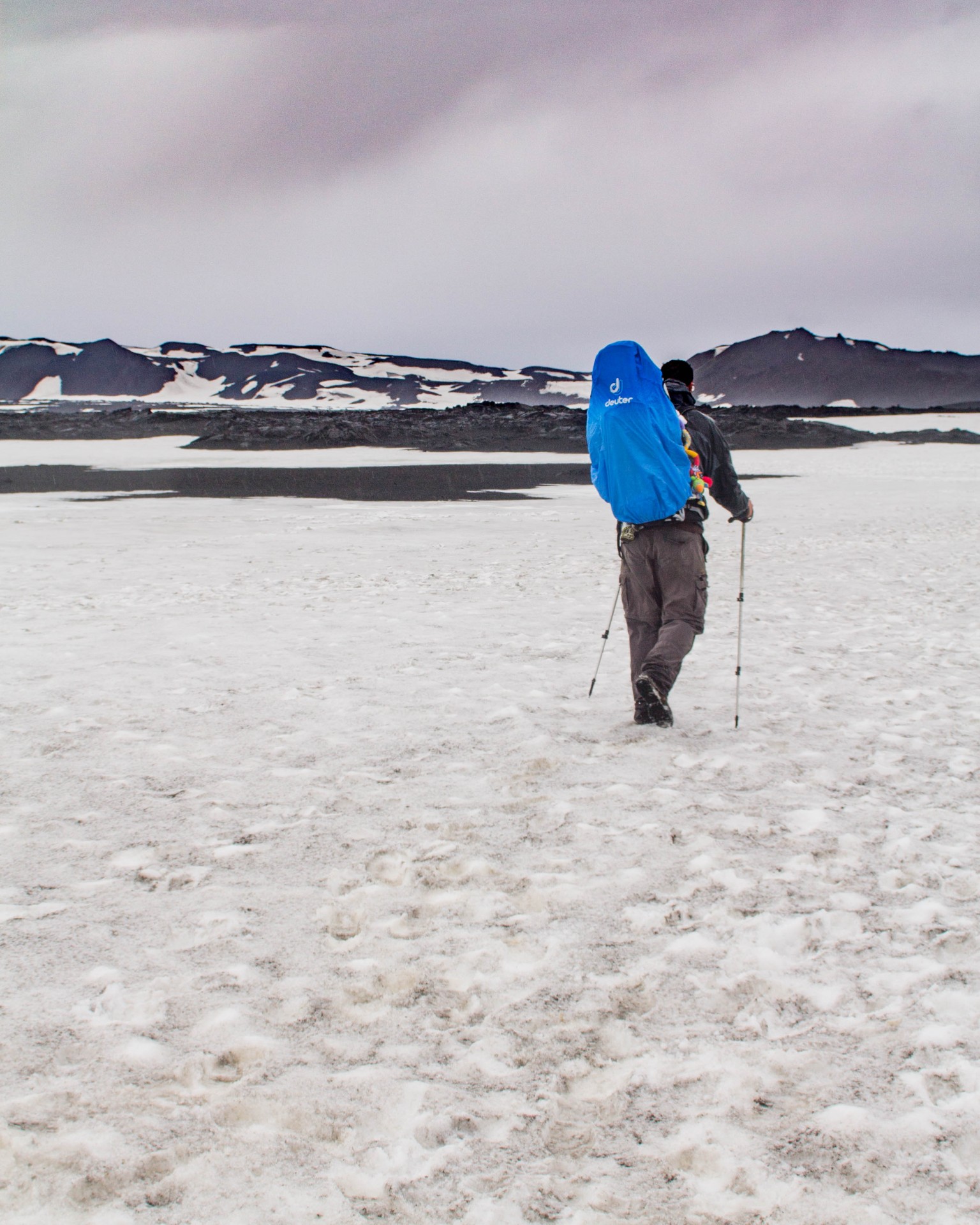 Why we think the best baby carrier for hiking is the Deuter Kid Comfort III
After our first trip to Portugal when C was 4 months old we learned a few lessons. Strollers don't work well in cities that are almost entirely cobblestone hills. At the time, our little tot fit comfortably into a Baby Bjorn. Which is a fantastic carrier for infants, but once they pass about 6 months they begin to burst at the seams of these infant carriers. Upon our return to Canada, we went shopping and tried a few different models including the MEC Happytrails and the Osprey Poco Plus. The MEC and Osprey packs were similarly priced, however, once we spent time carrying C around in the Deuter it became clear that the Deuter was the more comfortable place to be.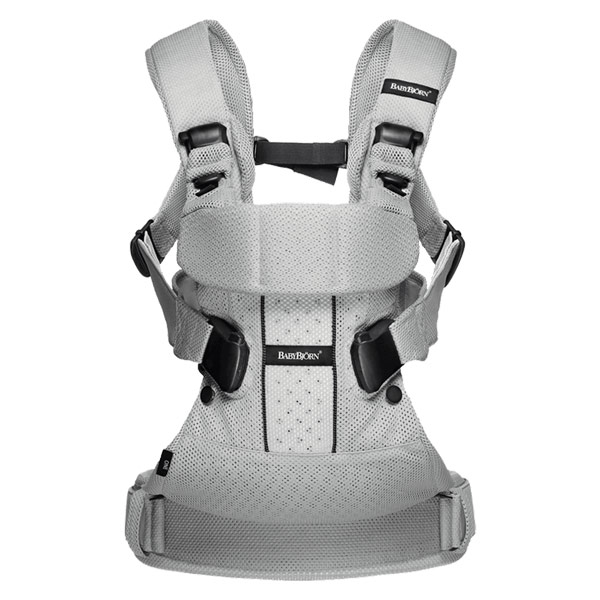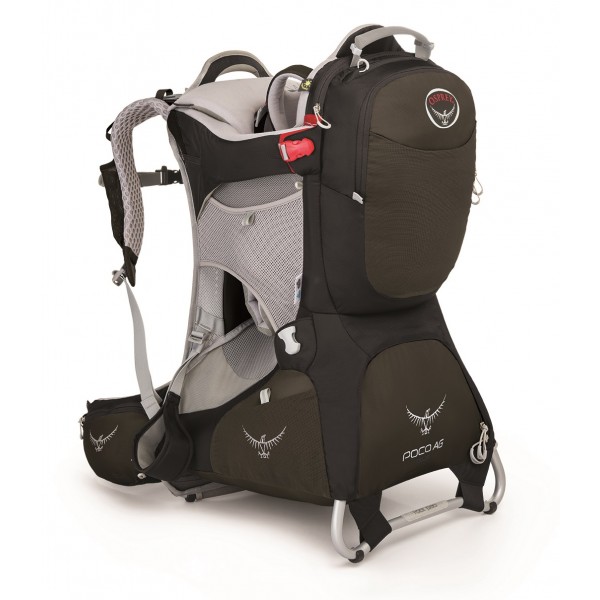 It's worth noting that Kid Carriers are sized like backpacks. They fit everyone slightly differently. And there is no guarantee that the comfort I felt will be the same for you. At 6'2 and 215 lbs, I'm a fairly big guy and the Deuter was an excellent fit, but other body shapes might have a different experience.
Deuter Kid Comfort III Features
Integrated sunroof and rain cover
Large storage pack
Compatible with a hydration system (not included)
Varifit adjustable shoulder harness
Variflex padded hip belt
Aircontact back system
Adjustable 5 point child safety harness
High back for excellent support and protection for the child
Relatively thin compression for easier storage
It comes with an adorable teddy bear (that will be doubtlessly lost on your first adventure so prepare for tears in advance)
[Find out the latest prices for the Deuter Kid Comfort Pro here
What we liked best about the Deuter Kid Comfort III
We have carried this pack with us on some pretty incredible adventures. It carried our children up mountains. And it held our children on glaciers in Iceland. It also offered shade and a nap spot in the Petra mountains of Jordan. Our Deuter Kid Comfort III Kid Carrier It has been a place for the kids to sleep, find shelter from rain and snow, use as a lookout or just a place to just chill.
For Kids
It's incredibly comfortable for little ones

Our kids never had any issues sleeping in this backpack baby carrier. And with its strong kickstand, it was easy to take off the pack and place it on the ground without waking them.

It sits high

The high seating position makes it easy for kids to peer over their parent's heads to see the scenery. The open sides also make it easy for kids to see what's happening outside the toddler backpack carrier.

Compatible with a hydration pack

The optional hydration pack means never having to ask for a drink. Children can just grab the straw and start filling up that diaper!

It comes with two pillows

The thoughtful folks at Deuter made the Kid Comfort III with both a soft microfiber cold weather pillow. And a cool, breathable pillow for warmer weather.
For Parents
The Varifit shoulder harness and Variflex padded hip belt

The hip and shoulder setup on this pack is simply the best combination I have ever felt in a pack in terms of comfort and flexibility. This becomes even more noticeable as your child gets bigger and heavier. The way the hip belt moves with you is incredible and no matter the situation the pack never felt uncomfortable or caused any shoulder or hip discomfort.

Lots of storage

Between the storage pockets on the hip belt and the multiple packs and storage areas on the side and back, this pack is not lacking in places to put snacks, camera gear and more.

Your hair and face are out of reach

Our youngest son loved "playing with faces" when he got piggybacks. This included fingers up daddy's nose, fingers in daddy's eyes and his favorite, fingers inside daddy's ears. In the Deuter Kid Comfort III, all those awesome toys were out of his reach.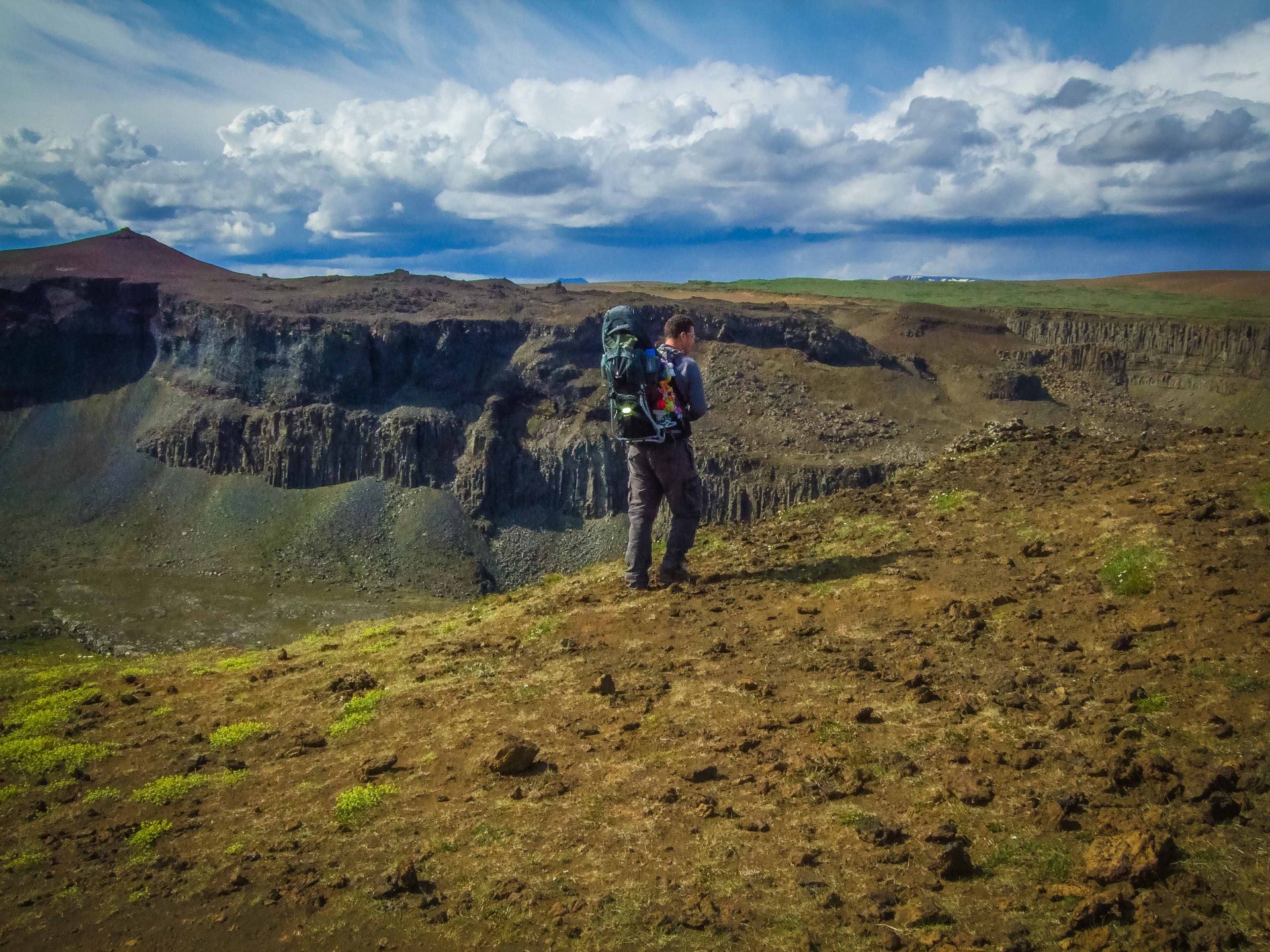 Where the Deuter Kid Comfort III Kid Carrier can improve
While there was a lot about the Deuter Kid Comfort III that we were really impressed with, there is room for improvement.
No mesh back

The Deuter Kid Comfort III is incredibly comfortable and easy to wear, but in hot weather, the lack of a mesh back will leave your back and shoulders in a sweaty state.

5 point harness system is a bit awkward

The 5 point harness system is excellent for keeping kids sitting safely when up so high. However, the positioning of the front buckles is a bit low and hard to reach when trying to get a wriggling child into the carrier.

It's bulky

All kid carriers are generally pretty bulky. However, it would be nice if there was a way to compress them a bit more for travel purposes.
Deuter Kid Comfort III Specification
Material
Super-Polytex, nylon ripstop
Support/Suspension
Varifit harness, aluminum frame
Waist-Belt
Veriflex
Pockets
1 hydration compartment, 1 zippered cargo, 2 front, 2 mesh
Storage Capacity
1098 cu in
Hydration Compatible
yes
Reservoir Included
No
Sun Shade
Yes – Integrated
Rain Hood
yes
Claimed Weight
7 lb 11 oz
Manufacturer-Recommended Child Weight Limit
48.5 lb
Recommended Use
Hiking, City Exploring
Manufacturer Warranty
Lifetime
Deuter Kid Comfort III in Action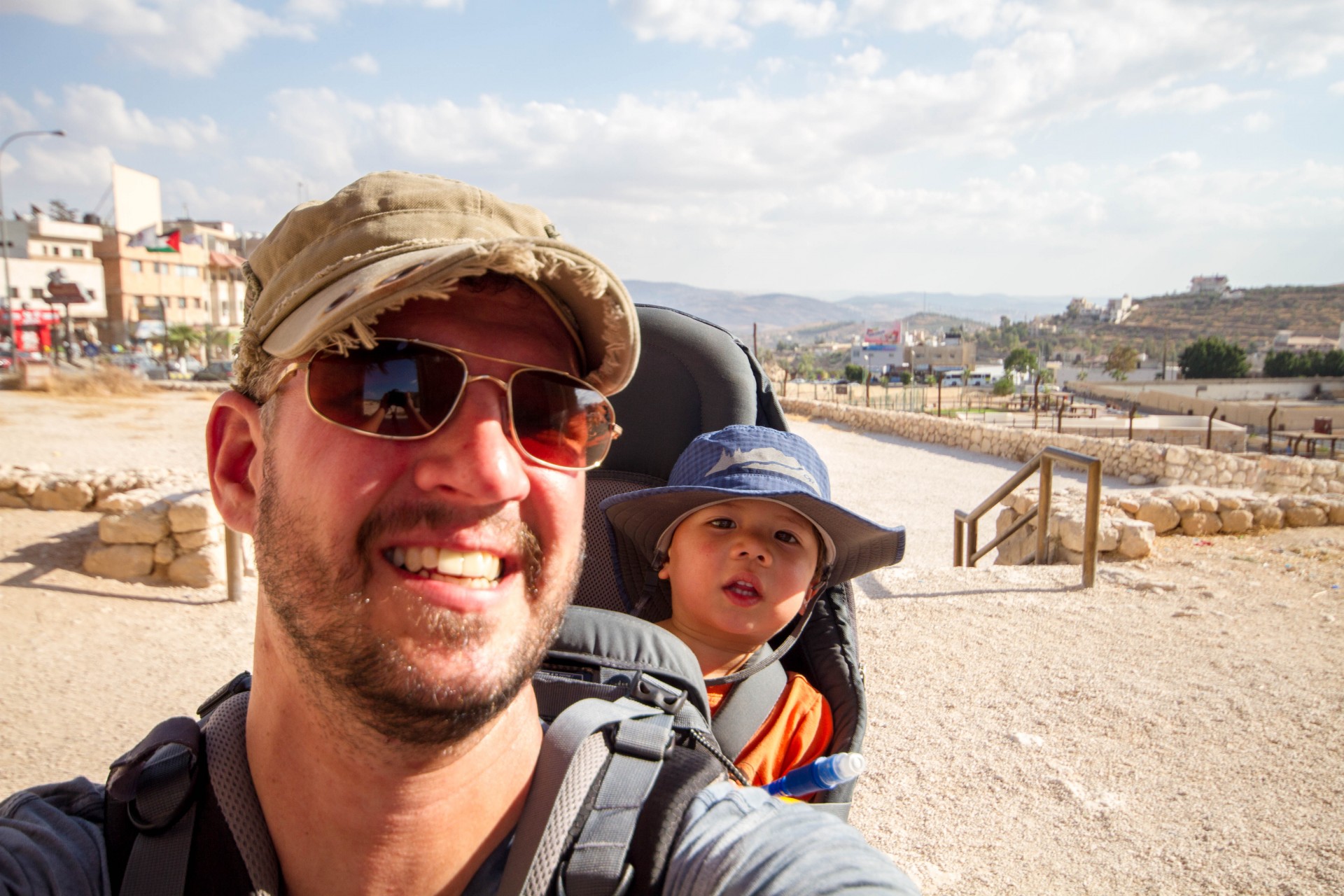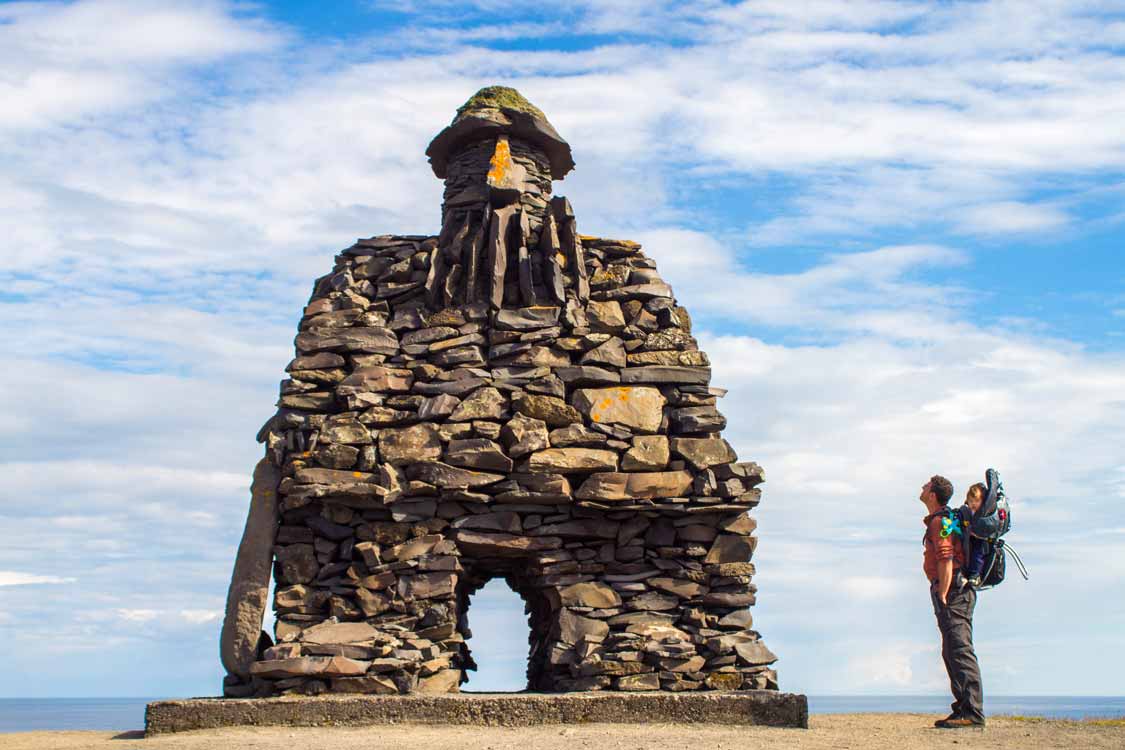 These are our personal opinions and the Deuter Kid Comfort III was great for us, but may not be perfect for everyone, so make sure you try it before you buy it!
Have you had a great experience with the Deuter Kid Comfort Pro or do you have another kid carrier that you'd like to tell us about? Let us know in the comments what you use with your children!
Wandering Wagars is a participant in the Amazon Services LLC Associates Program, an affiliate advertising program designed to provide a means for sites to earn advertising fees by advertising and linking to amazon.com, amazon.co.uk, amazon.ca. Amazon and the Amazon logo are trademarks of Amazon.com, Inc. or its affiliates.
You May Also Like To Read: